In the world of online streaming, Twitch is known as the go-to service for gamers who like to showcase their skills live in front of a global audience. However, some unfortunate folks are unable to access it.
Aside from blocks put in place due to legal issues such as copyright violation, there are countries which operate a policy of rigid internet censorship, and this can put many websites and services – Twitch included – out of reach.
There's one way to overcome a complete denial of access, though, and that's by using a virtual private network (VPN) which routes your traffic through an encrypted tunnel via a specific server you choose.
A good VPN can also help you defeat ISP throttling: this is where your internet provider cuts back the speed of your connection if you're engaging in an online activity that exacts a heavy load on its network (streaming definitely falls into this category).
Best VPN for Twitch in 2018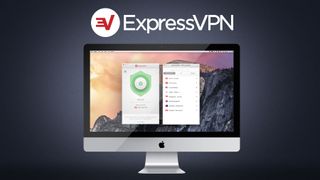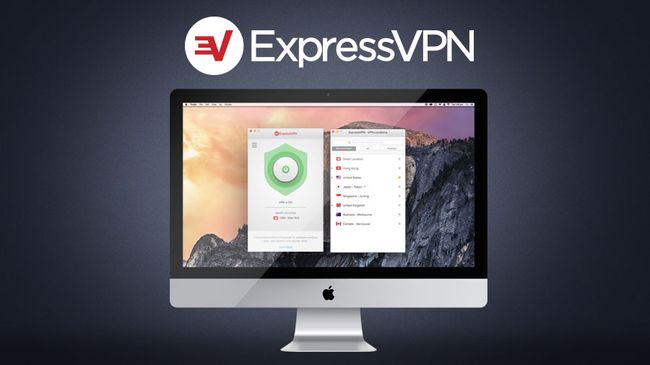 Best all-round VPN for Twitch
Number of servers: 2,000+ | Server locations: 148 | IP addresses: 30,000 | Maximum devices supported: 3
Fast and reliable
Wide choice of servers and locations
Slightly pricier than most rivals
No free plan or trial
A network of over 2000 servers in close to 100 countries should mean a reliable service – and ExpressVPN delivers on this count, at least in our experience. We achieved rock-solid results in our performance tests, getting fast download and upload speeds on shorter hops, with very acceptable results as we moved further away.
There are software clients for all the major platforms, with one particular option that will be handy for Twitch users. Namely, the ability to test the download speeds of every server, as well as the ping times, which makes finding the best connection very easy.
ExpressVPN scores well in both privacy and security, with a firm no logs policy, and a raft of features to help you stay secure online. Should any problem occur, there's 24/7 customer support that will help you resolve any issue.
The only niggle here is that this British Virgin Islands-based provider doesn't offer a free plan, or a free trial to test out the service (although you do get a 30-day money-back guarantee). It's not the cheapest VPN out there, either, but if you value quality above everything else, the 12-month plan is more than reasonably priced for what you get. The packages available are: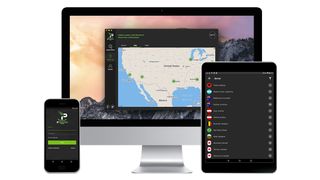 Number of servers: 1000+ | Server locations: 60+ | IP addresses: 40000+ | Maximum devices supported: 10
Excellent performance levels
Great server selection
Windows client needs work
Slow support response
A lot of VPNs say that they're the 'world's fastest', as you may have noticed, and IPVanish makes this claim as well – but has some serious evidence to back it up. In our testing, we found it a speedy performer indeed, particularly over shorter hops, while still delivering above average speeds on longer distance connections.
You can choose from plenty of servers worldwide, and there are clients for all the main desktop and mobile platforms. The Windows client is crammed with features that will help you get a quality connection, like the ability to sort servers by ping time or usage. However, there are some issues: it doesn't play nice with other VPN software and is prone to odd network problems, although your mileage may of course vary.
Security-conscious users will be glad to know that the service also does well on the security front, offering multiple protocol support, 256-bit AES encryption, and more. A strict policy against the collection of both connection and activity logs should mean your data stays private.
About the only other downside we found was that customer support could be slow to respond, but again, you may have a different experience. And this VPN is a pretty affordable service if you sign up via one of our deals, with the yearly subscription providing the best value-for-money. The packages available are:
Best balance of performance and price
Number of servers: 3,330+ | Server locations: 48 | IP addresses: N/A | Maximum devices supported: 5
Great performance
Affordable
Basic Windows client
Not so beginner-friendly
For those who prioritize network size, Private Internet Access (or PIA, as it's commonly known) will appeal instantly, with 3330+ servers in 30 countries. And it only gets better from there: our performance tests yielded excellent results just about everywhere, with even distant locations offering speeds worthy of top-quality streaming.
Software clients include Windows, Mac, Linux, Android, and iOS. There are a few wobbles here, with the Windows client in particular, which has a basic interface and lacks the server selection options you'll often see elsewhere. Also, there's little attempt to explain what most of the client's settings do, which might be off-putting to VPN newcomers.
A SOCKS5 proxy, plus a built-in ad and malware blocking solution are all part of the security effort, complemented by a favorable privacy policy that insists the firm doesn't log any traffic. Notable payment options include Bitcoin and, interestingly, many major brand gift cards.
While there's no free plan or trial, PIA is very wallet-friendly, and a great option for those on a budget – especially the impressively cheap 2-year plan. The packages available are: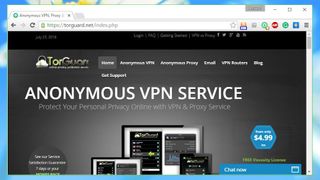 Number of servers: 3000+ | Server locations: 55+ | IP addresses: N/A | Maximum devices supported: 5
Huge server selection
DDoS protection
Only average performance
No free plan or trial
TorGuard is not the best performer when it comes to VPNs: in our testing, we found it was an average provider in terms of speeds. However, it makes up for this with a massive server selection in 55+ countries; one of the largest you'll find anywhere.
The provider has clients for all the operating systems you'd expect, with an added bonus of multiple Linux versions. A wealth of options allow you to configure things just how you want (including a ping and usage overview), something that will particularly please more advanced users.
TorGuard's forte is security, allowing users to beat deep packet inspection, and delivering advanced features like ad and malware blocking. Also notable is the fact that this provider is one of the very few that offer DDoS protection through a dedicated service running 24/7, available as an add-on for extra cost. Privacy-wise, things are short and sweet: the company doesn't store or log any traffic or usage.
Pricing offers a variety of options – you can customize existing price plans through various add-ons. The plans are reasonably affordable, and seeing as both the 6-month plan and the year-long subscription go for the same monthly rate, you may as well plump for the shorter commitment, unless you want the 2-year plan. The packages available are: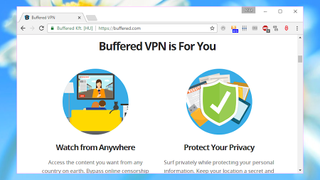 Number of servers: N/A | Server locations: 44 | IP addresses: N/A | Maximum devices supported: 5
Impressive ping and upload speeds
Good refund policy
Some issues with the Windows client
One of the pricier VPNs
Buffered VPN doesn't specify an exact server count, but it does offer servers spread across 45 countries, which represents a good level of global coverage. And you needn't worry about performance, particularly when it comes to those important upload speeds and ping times, which we found to be particularly impressive in our testing. Download speeds weren't quite so fast, though.
Buffered has clients for Windows, Mac, Android and iOS. It's easy to get up and running – a few clicks and you're set. This is also a strong VPN in terms of security and privacy. You get 256-bit encryption, OpenVPN support, a NAT firewall, and zero internet activity logs are kept.
Also, the Hungarian provider has one of the best refund policies you'll find: you can get your money back as long as you haven't used the service for more than 10 hours, 100 sessions or 10GB of bandwidth (whichever comes first).
That refund policy will help absorb the shock when you look at the pricing. This is an expensive provider, and even the yearly subscription isn't cheap. But those who really want to get a slice of that impressive performance, particularly on the ping front, will likely still be tempted. The packages available are:
How to choose the best VPN service for Twitch
That all depends on how you want to use Twitch. If you're live streaming yourself, you want a steady upload bandwidth and low ping times, ideally. However, if you're just looking to unlock content and lose countless hours watching it, your primary concerns will be download performance and the number of servers the VPN has. The more servers and different locations, the more likely you'll be able to find a fast and reliable connection.
As ever, security and privacy are always concerns when picking a VPN for anything.