While downloading a free VPN is enticing, you may not be totally sure it's the right move to make – and for a good reason! There are plenty of upsides to using a free option over paying a premium, however, but there are also some sacrifices to be made as well.
Virtual Private Networks (VPNs) are a great way to stay safe online, make your browsing more anonymous, protect your identity, and even view content or stream TV and movies from other regions. Typically, paid services offer much more than their free counterparts – but that isn't necessarily the case when it comes to VPNs.
There are literally hundreds of free VPNs available, and the truth is that most aren't that great. Some of the sketchy free VPN apps bombard you with unwanted ads and very well may sell your data.
This guide explains more about the dangers of using free VPNs and how to make sure you avoid those potentially dodgy ones. If your main reason for having a VPN is just about having a bit more security on your computer or mobile device when using public Wi-Fi occasionally, the best free VPNs can do a decent enough job.
Read on to find out who tops our list of best free VPNs!
Top Paid VPNs
Be sure to take advantage of the best VPN services money-back guarantees to see how they compare with the top free options: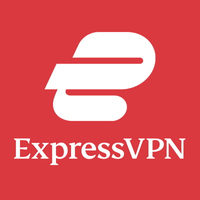 (opens in new tab)
1. ExpressVPN: Try TechRadar's #1 VPN for free (opens in new tab)
We have reviewed more than two hundred VPN providers, both free and paid, and our top recommendation for 2023 is ExpressVPN. Given the risks of using free VPNs, we think the price is absolutely worthwhile – plus, it comes with a no-questions-asked 30-day money-back guarantee, too.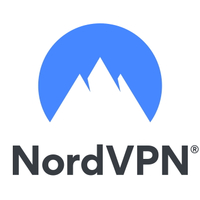 (opens in new tab)
2. NordVPN: The world's biggest VPN brand (opens in new tab)
Chances are, even if you don't know a lot about virtual private networks you may have heard of NordVPN. It advertises on TV, sponsors sports teams and has been a leader in the market for a decade. Nord doesn't quite lead the way right now but it's still a fantastic service and currently costs from $3.49 USD per month.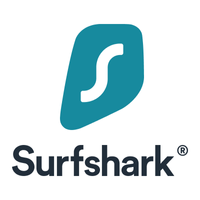 (opens in new tab)
3. Surfshark: Very reasonably priced VPN (opens in new tab)
Still too expensive? Then look no further than Surfshark. For less than $2.50 USD per month it's a fantastic, premium option that's unbelievably simple to use and has become a TechRadar favorite. It offers most of the same features as the other top services, just for less money.
The problems with free VPNs
Free VPN services may cost nothing, but as you'd expect, you'll have to make some sacrifices! It typically means the provider will be turning a profit in some other way, usually with invasive advertising or by selling your browsing data to third parties (defeating the whole drive for privacy in the first place).
The best free services are there to give you a taste of the full product, and tend to limit the amount of data you can use, as well as the speed you can use it at. Ultimately, this renders them practically useless for streaming video, torrenting, or as an extra layer of reliable security in your day-to-day online life. And don't expect the kind of easy-access support or server range that you get with the paid services, either.
So, before we get stuck into our list of the best free VPN downloads, it's worth knowing that a paid-for version can cost as little as around $2/£2 per month and these best cheap VPNs will give you much better performance and protection; without breaking the bank.
The best free VPNs for 2023
(opens in new tab)
Proton VPN Free currently tops our Best Free VPN charts. Partly that's for its nicely judged mix of features, power and app quality. But it's also because the service doesn't pile on the limits and restrictions to try and persuade you to upgrade. This is a free VPN you could use long-term.
There are no data limits with Proton, for instance. While almost all other free VPNs might allow you 500 MB-10 GB a month, Proton VPN Free offers unlimited data: you can use it as often as you like. That's convenient, but it's also a big privacy plus because you don't have to choose where you use the VPN when data's running low. If you feel there's a risk, or you're unsure, then just get connected: Proton VPN Free is always available.
Proton hasn't punished free users by omitting key features, either. Some free providers drop the kill switch, WireGuard, maybe even support, but Proton VPN Free has all the core privacy features you need to stay safe online.
There are still significant limits. You only get access to three locations, for instance: USA, Netherlands and Japan. Although you can install Proton VPN on as many devices as you like, you can only connect one at a time. There's no access to Proton VPN's specialist streaming servers, no P2P support, or bonus extras such as ad and malware-blocking – to use them, you'll have to upgrade to a premium plan (opens in new tab).
None of this prevents Proton VPN Free from doing its central job, though, and much better than most of the competition. Its well-engineered, open-source and audited apps are easy to use, but also stuffed with useful tweaks, tools and technologies. The service topped our free VPN speed charts at 380Mbps, too – so fast that it beats some paid services.
As of March 3rd, in its efforts to fight censorship and support freedom of speech, Proton teamed up with Deutsche Welle (a popular German media outlet), to create dedicated free servers to access the site's content around the world.
Proton VPN Free may not be quite right for everyone. If you absolutely must have a location in the UK, for instance, or some other country not on Proton's very short list, then PrivadoVPN and Windscribe below each have around 10 countries to choose from.
But for most users, Proton VPN Free delivers just about everywhere: it's fast, secure, and has powerful features, yet it's also effortless to use. If you need a free VPN, try this one first.
- Download this great VPN direct from the Proton website (opens in new tab)
---
(opens in new tab)
PrivadoVPN Free may not quite have made our top spot, but keep reading: the service has some unique and very worthwhile features which just might make it your preferred provider.
The company can't match Proton VPN's unlimited data scheme, for instance, but its 10 GB monthly allowance is enough for many. And even if the data tap runs dry, you then get unlimited data via an 'emergency server.' This is seriously basic – we had a single location in the Netherlands, with speeds limited to 1Mbps – but it's great to have available as a backup, and it's a feature you won't see with the rest of the limited-data competition.
That first 10 GB of data is better than many, too. The choice of 12 locations over nine countries (including the UK, unusually) beats most, including Proton VPN Free. Get connected and speeds are another highlight, with its 350Mbps earning PrivadoVPN a second place in our free VPN performance charts.
The real surprise here is PrivadoVPN Free's unblocking results. Unlike the rest of the free VPN world, PrivadoVPN gives both free and paying customers access to the same streaming servers, and in our last review we found the company unblocked US Netflix, Amazon Prime Video, Disney Plus and BBC iPlayer. Even most paid VPNs can't say the same.
The service has some issues and limits. PrivadoVPN Free only supports one connection; if you install it on your laptop and your phone, you can only use one at a time. The apps are solid and reliable, but can't match Proton for features. And the company hasn't verified its privacy credentials with an independent audit.
Overall, though, PrivadoVPN Free is an excellent service which scores in all the most important areas. Its streaming results are a standout feature, and even if you're currently using a paid VPN for unblocking, it may be worth installing PrivadoVPN Free as a backup
- Download PrivadoVPN from its website now to get started (opens in new tab)
---
(opens in new tab)
Windscribe Free VPN is a quality Canadian service whose appealing mix of features more than justifies its place in the top three.
The data allowance is a little more restricted than our two top VPNs, at a strict 10 GB a month. That's enough to protect a lot of online activity, though, and Windscribe Free VPN has its own plus point as compensation. Most free plans restrict you to only one connection, but Windscribe has no limits: you can install and use it on as many devices simultaneously as you need.
The network is another highlight, with Windscribe Free VPN users able to choose from 14 locations across 11 countries. That beats PrivadoVPN Free (nine countries), Proton VPN (three countries) and many others.
Speeds are around 240Mbps in our most recent tests. That's two thirds what we saw with Proton VPN Free, but it's likely to be good enough for most situations.
The apps are more about power than simplicity, and if you're new to VPNs, they might seem confusing in some areas. But they're not difficult to operate at a basic level, more experienced users get all kinds of tools and features to play with, and our tests show they're also reliable and deliver on their promises.
There are some surprising plus points, too. Although Windscribe Free VPN doesn't include the specialist Windflix streaming servers, we found the service still successfully unblocked UK Netflix and BBC iPlayer.
Put it all together, and while Windscribe Free VPN can't quite match Proton VPN and PrivadoVPN, it gets very close, and the service could well be the right choice for some people.
- Head through to the Windscribe website to download now (opens in new tab)
---
(opens in new tab)
Atlas VPN Free first caught our eye with its impressive data allowance. Not the 10 GB you get with its Windows VPN, Android VPN and iOS VPN, although that's not bad; this is all about Mac VPN users, who can use an outstanding 2 GB a day.
The service isn't as generous with its locations. There are just three: Netherlands, Los Angeles and New York. You're able to connect a couple of devices simultaneously, though (our top two free VPNs only allow one), and our speed tests found Atlas VPN Free reached an above-average 320Mbps. Factor in the P2P support, and Atlas could be a smart torrenting choice.
We aren't quite as convinced by the apps. They cover the basics, and what you get works well (the kill switch passed all our tests, for instance). But they're a little short on features, with a few small usability hassles, and can't match the likes of Proton VPN.
The service does have an independent audit, and that's a step above many competitors. But it's also relatively limited, covering the iOS app only. Meanwhile, TunnelBear Free VPN now has annual audits covering all its apps, servers, infrastructure and more.
In other areas, though, Atlas VPN Free delivered a little more than we expected. It doesn't support unblocking any streaming sites, for instance, but we found the service got us into Disney Plus, and maybe you'll have luck with other sites.
Overall, while Atlas VPN Free has some issues, we found it generally did a good job of protecting us online, and Mac users in particular will love the 2 GB a day data allowance.
- Head through to the Atlas VPN website to check out the free plan (opens in new tab)
---
(opens in new tab)
Hide.me Free VPN is a solid mid-range service which doesn't hit the mark in every area, but still has more than enough standout features to make it worth a closer look.
Installing the service gets you a decent 10 GB of data a month, and access to five P2P-friendly locations: east and west coast USA, Canada, Germany and Netherlands. Not the best around, but enough to get by for most users – and useful as a torrenting VPN.
There's some bad news with features, as Hide.me Free VPN doesn't support the speedy WireGuard protocol (it's for paying customers only, apparently.) We expect free VPNs to exclude some of the more advanced extras, but not something this fundamental.
Hide.me Free VPN does its best to make up for this elsewhere, though, and the apps have more settings, options, tweaks and tools than just about anybody else. Auto-connect on accessing untrusted Wi-Fi, custom DNS, split tunneling, a powerful kill switch, advanced protocol tweaks, capable browser extensions: they're all here. Great news for experts, although others might feel this makes for a more complex and intimidating interface.
Performance is more of a concern. Its paid service is one of the fastest VPN services around, but we found Hide.me Free VPN averaged only downloads of around 25Mbps. That's less than 10% of the speeds we saw from Proton VPN and our other top providers.
That's enough speed for browsing, streaming and most other tasks, though, and if you'll use Hide.me Free VPN's more advanced app features, it could be the right service for you.
- Download now on the Hide.me website (opens in new tab)
---
(opens in new tab)
Hotspot Shield Basic is a popular free VPN plan with a very major plus: in June 2022, Hotspot Shield began upgrading the service to offer unlimited data across all platforms. (As we write, Mac, Android and iOS now support unlimited data, with Windows joining the party later.)
In a world where most free VPNs restrict you to 10 GB a month or even less, being able to use the service as much as you like is a huge advantage. So, you might be wondering, why is Hotspot Shield Basic not higher up our Best list?
One major catch with the service is that it only allows connecting to a single US location. PrivadoVPN and Windscribe support around ten countries, TunnelBear offers almost 50.
Usability issues and irritations include mobile apps which regularly display video ads when you connect. The Mac app has no ads, but does open pages at the Hotspot Shield website every time you connect and disconnect.
One big privacy problem is that Hotspot Shield Basic doesn't include a kill switch. If the VPN connection drops, your traffic may be unprotected.
Oh, and if you experience any problems with any of this, there's no live chat or email support. You're left to browse the Hotspot Shield website and figure out a solution yourself.
This makes it difficult to recommend Hotspot Shield Basic above the competition, even with its unlimited data. But it may still be useful for simple tasks, or as an emergency backup for another provider, and it's worth checking out the service for yourself.
- Head through to the Hotspot Shield website to download now (opens in new tab)
---
(opens in new tab)
While most VPNs sell themselves on their lengthy lists of advanced technical features, TunnelBear Free VPN is all about creating a simple service which is easy for anyone to use. And it takes this to a surprising extreme.
Most VPNs boast around all the protocols they support, for example, and give you stacks of settings in their apps: great if you understand VPN protocols, but what if you don't?
TunnelBear Free VPN simplifies this by not even mentioning protocols in its website feature lists, support pages or most of its apps. This isn't because it's under powered; the Windows app still supports WireGuard and OpenVPN, the best protocol choices around. It just handles them itself, rather than exposing users to the low-level details.
The apps have other advanced features, although TunnelBear tries to soften these with less technical language. There's a kill switch called VigilantBear, for instance, and split tunneling called SplitBear.
The result is a service with some positives. It's easy to use, with a huge choice of 48 locations across 46 countries. Speeds are good at 300Mbps, and TunnelBear's annual VPN audits – the most in-depth in the business – give a huge amount of reassurance that your privacy is protected.
There's also a real problem, though, in TunnelBear's miserly data allowance of just 500 MB a month. This might be enough if you only need to securely check your email very occasionally, or unblock a single website. But it's far behind the free 10 GB you'll typically get elsewhere.
- Head through to the TunnelBear website to download now (opens in new tab)
---
How we test free VPNs: our methodology
Our VPN reviews begin with a detailed look at the provider's website. What features do you get? How useful is the support site? Has the provider gone through an audit, and if so, what did it say? And are there any catches in the small print?
VPNs can vary hugely between platforms, so we test and compare apps on Windows, Mac, Android and iOS. We look at usability, features, settings and more, and make sure each app works as expected.
Peeking under the hood can give you very useful information about a VPN, so we also dig deeper into the Windows app, exploring the files it uses, the settings, and whether it's properly setting up your connection for the best possible privacy.
Providers might claim to have a kill switch, but does this really give you the protection it claims? We use various techniques to force our VPN connection to close, and monitor each app to make sure it handles each situation correctly.
The limited data on most free VPN plans mean they're not ideal for unblocking streaming sites. But it's still interesting to see who delivers on the unblocking front, and who doesn't. To find out, we check whether each provider can access exclusive regional content on (depending on the available locations) US Netflix, Amazon Prime Video, Disney Plus and BBC iPlayer.
Speed matters, even for a free VPN. We test performance from a UK cloud PC with a speedy and ultra-reliable 1Gbps, giving each VPN plenty of bandwidth to show us just what it can do.
Is a free VPN worth getting?
Honestly, there isn't one easy answer to this question. It depends on what you want to use your free VPN for. If it's just about having a bit more security on your laptop or mobile when using public Wi-Fi, they can be just the ticket. Jump on the service, turn on an encrypted server connection and crack on with your online activities safe in the knowledge that no prying eyes will be able to see your private information.
But if your main purpose is to have a streaming VPN say, or want to use it while downloading terabytes of torrent files, a free VPN just isn't going to do the trick. For starters, most of them limit you to a daily or monthly data allowance that you'll rinse through in no time at all. While most don't have the kind of easy access support or server range required to make those activities easy with a virtual private network.
How to choose a free VPN: 5 must-ask questions
The last couple of years have witnessed the rise of global threats to individual privacy, with long maintained rights to anonymity and net neutrality being undermined with a cloak of legitimacy.
While virtual private networks are not the panacea to being safe, secure and private on the internet, it is an essential component of the arsenal for individuals inclined to seek these liberties.
If you don't have one yet, you can grab one for free, without having to pay a single penny for one. Just be careful though as not all free VPN providers are created equal and some might even compromise your security.
Here are five questions you need to ask yourself before you download and install one.
1. What is its business model? Providers are in for the money and running such a business does cost a lot, especially if it is a popular one. Some will use their free version, just like Dropbox, as a marketing tool to entice potential customers to move to a paid version once they are happy with the free one. Most, however, will sell user data or provide a something to a third party that will, again, compromise your privacy.
2. How does it protect my PC? Most providers usually use a desktop application that runs in the background, encrypting your data while you surf the web. However, that only solves part of the problem. Your laptop can still be fingerprinted because of the permissiveness of tracking solutions that can be found on almost all websites online. A few, including Windscribe, have a more holistic approach by integrating the equivalent of a super ad-blocker
3. What do I lose by going free? Usually, one can expect a free product to have some corners cut, and that is indeed the case for all providers – this even holds true when it comes to things like free antivirus. Some offer more free bandwidth than others, major locations and even ad blocking, P2P and firewall with an easy paid for upgrade path that unlocks unlimited bandwidth with more locations and OpenVPN Configs.
4. Does your provider log anything? Make sure that your provider doesn't store users' internet activity. You can usually check that in the terms and conditions page or the end-user license agreement, commonly known as EULA. Sadly, plenty of providers prefer to frustrate end users with long T&Cs or privacy statements that often hide significant details about how they operate. On the other end of the spectrum are providers that will erase everything after your session closes and don't keep logs.
5. Can I sign up completely anonymously? Having a provider that you can subscribe to without an email address and one that accepts Bitcoin payments, for maximum privacy, is mostly the best you can expect online. Some providers also offer double hopping, where you can obfuscate your traffic further by essentially doubling down on privacy.
Are free VPNs dangerous?
While the main criticism of free VPNs is that they just aren't half as useful as the paid-for alternatives, there are genuine dangers lurking with some proponents (thankfully not with the services pinpointed above).
For example, research in 2020 suggested that around 40% of the free VPNs available on the Google Play Store do not protect their users' privacy to an adequate level. So the extra online protection you thought you would be getting just isn't there.
How to get a premium VPN for free
Still just can't quite decide on whether to go for a free VPN or a premium paid-for option? There may be a perfect compromise, as pretty all the world's best providers let you try them risk – and cost – free. Our dedicated guide to the best VPN free trials will help you locate one and get started.
You'll see some familiar names mentioned there. Our #1 one favorite service in the world ExpressVPN (opens in new tab) tops the list, allowing you to give it a try for 30 days. While the news is even better with the likes of Hotspot Shield (opens in new tab), where the money-back guarantee extends all the way to 45 days.
It's worth pointing out that you do have to pay upfront for these services. But they pride themselves on making the money back as hassle-free as possible, allowing you to claim a full refund online without trouble.