When it comes to online censorship and surveillance, Turkey is well-known to be equipped with an arsenal of invasive tools and restrictive laws. That's why using a VPN service is crucial if you are living in, working in, or simply heading on holiday to the Anatolian Peninsula.
More than 245,000 websites were banned between 2014 and 2018, and a new social media law is now forcing social media companies with over a million daily users to appoint local representatives. Facebook, Twitter, YouTube and TikTok have all already complied with the regulation. Even Netflix, Spotify and news sites like Deutsche Welle got caught into this censoring spiral.
Connecting through a Turkey VPN is essential to access blocked platforms and restricted streaming content, but also to protect your online activities. By hiding your real IP address, not only will your ISP will be tricked to think you are browsing from outside the country, but you'll be shielding your data from any snoopers, too.
Turkish authorities are known to ban specific VPN providers, too, so here are the best Turkey VPNs that you can use to bypass online censorship and protect your traffic from prying eyes.
Today's top 3 best Turkey VPNs:
The best Turkey VPN in 2022:
(opens in new tab)
Best Turkey VPN 2022 - Get 3 months free with an annual plan (opens in new tab)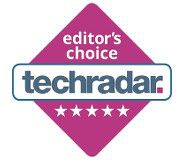 (opens in new tab)
The best of the best for your virtual private network is ExpressVPN. The provider gives you access to a wide range of international servers for superb online speed and unblocking of all the restricted services.
Talking of features...anonymity and security are big over at ExpressVPN. You get enterprise grade AES-256 encryption, lots of protocols to pick from, a kill switch, and IPv6 leak protection. The in-house developed Lightway protocol is now open-sourced and fully available on all apps, and connecting through it increases speed and reliability even further.
With more than 3,000 servers across 90+ countries to choose from, Express also offers obfuscated servers to bypass any blocks while boosting your privacy even more. All that will keep you hidden and help you unblock geo-restricted content, allowing you to watch the likes of BBC iPlayer or US Netflix while in Turkey.
It's worth noting that if you want to use ExpressVPN's Turkey VPN server, it isn't actually physically located there. Rather, it's a virtual server (more on that in our FAQ), which acts like a server physically placed in that country would. The benefit of having no physical presence in Turkey is that if the government decided to detain the server, it would be impossible as the tangible server is actually based in the Netherlands. However, that does mean you'll only be able to watch Dutch Netflix when you're connected to that server.
There's a 30-day money-back guarantee and you can effectively try before you really buy. The only real downside is a limit to five simultaneous connections at once - some providers allow use on one subscription for unlimited devices these days - but for most, a single ExpressVPN plan will be more than enough.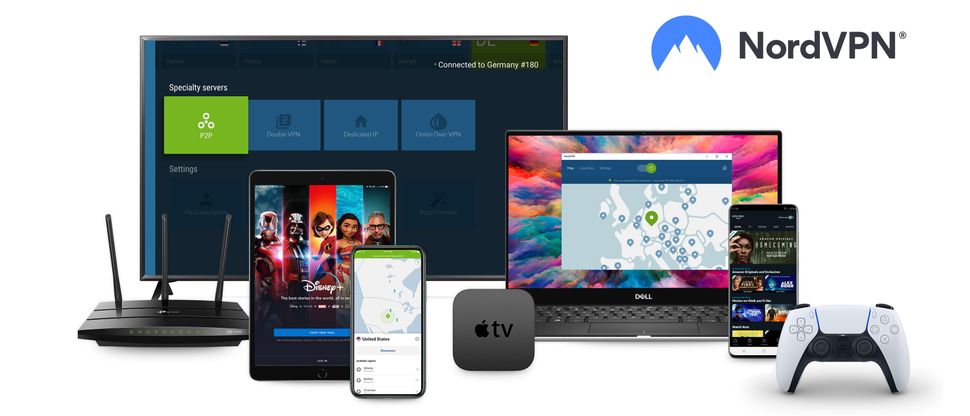 (opens in new tab)
NordVPN is a big VPN name (perhaps the very biggest), earned by a performance for speed and security which stand out. That means top security smarts with double kill switches and AES-256 encryption but without losing speed thanks to over 5,000 servers dotted about the globe. All this, of course, can be accessed from Turkey with great reliability.
Some of those many servers are actually physically in Turkey, meaning you can get the best possible speeds by keeping your connection local. This is a great feature if you live locally and want to keep search results locally focused. Pick a server from out of the country and you'll still be able to enjoy the likes of US Netflix and BBC iPlayer from within Turkish borders as well as any social media platforms even when blocked.
Nord recommends turning on the Obfuscated Servers feature to make sure you're hidden well. As well as Obfuscated Servers, it's worth noting you'll also benefit from P2P-equipped servers, too.
You can also turn on its Double VPN option to have all your internet traffic encrypted not once, but twice. That's really handy to use in a country like Turkey where your internet anonymity is paramount.
While the top speeds falling from 880Mbps to 760Mbps during our last testing, it's a very minor quibble, and NordVPN remains one of the best Turkey VPN options you can get.
---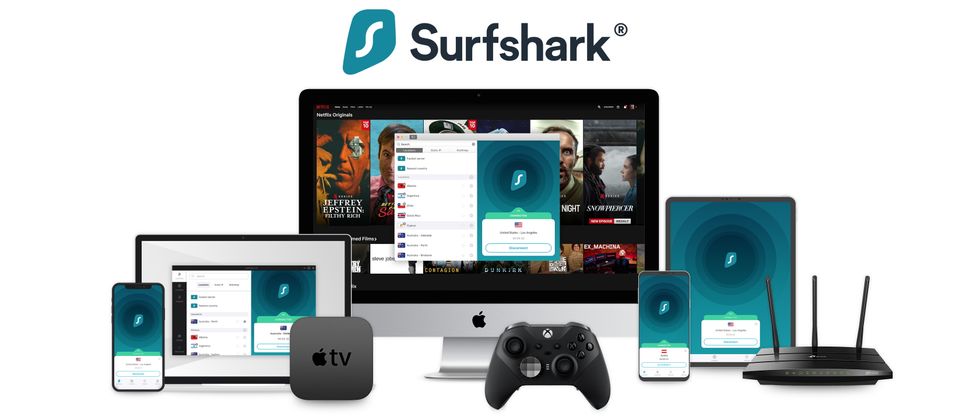 (opens in new tab)
You may be drawn to Surfshark because of the price. But it's the impressive feature list and performance which really makes this cheap VPN stand out. You can even use the service on unlimited devices at once.
Surshark offers Turkish servers, meaning you can get some of the best speeds possible while still keeping yourself secure and anonymous online within the country. Ideal for those that live there or are staying for prolonged periods and just have their online security at heart.
Talking about security, you get AES-256 encryption, several protocols to choose from, DNS protection, split tunnelling and even an extra protection layer with a Double VPN hop. An IP rotator feature coming with its new Nexus technology will make it even more difficult to track your online activities.
Similarly to Express and Nord, Surfshark also offers an obfuscation option - here called Camouflage mode - to escape VPN bans and boost reliability. Plus, its No Borders feature will automatically connect you to the servers performing the best under network restrictions.
You can expect top performance in terms of speeds and unlocking from Surfshark. From Netflix and Hulu to iPlayer and Disney+, you'll be able to access your favorite content during your stay in Turkey. However, it's worth noting that Surfshark speeds are below average if you connect through its OpenVPN protocol.
---
(opens in new tab)
One of biggest improving providers according to our recent testing, ProtonVPN also comes with an unlimited bandwidth free VPN plan.
Even though ProtonVPN offers fewer servers compared to previous services - around 1,600 across 85+ locations - paid subscribers can also connect through one of the eight located within Turkish borders. A great advantage is its Secure Core server option that defends your connection against network-based attacks by routing your traffic through multiple servers - meaning that even if the Turkish server is compromised, your unencrypted traffic will still be safe.
It boasts WireGuard and OpenVPN connection speeds above average, even beating our favorite provider ExpressVPN. You will also be able to easily unlock the likes of Netflix, iPlayer, Amazon Prime and Disney+ during your stay in Turkey.
In terms of security, the fact that Proton is based in Switzerland already makes you feel you a bit safer. This is enhanced by terrific kill switches, powerful encryption, strong protocols to choose from, DNS leak protection and built-in Tor support for accessing Onion sites. All its apps are also open-sourced, so that everyone can quickly check for and fix any vulnerabilities.
Unlikely previous providers, Proton doesn't have a 24/7 live chat that may be a problem for some customers - especially those new to the world of VPNs, and it's also worth noting that some of its features are available for paid subscribers only. Overall, though, for those already comfortable using VPNs it's a unique provider that's well worth testing out.
---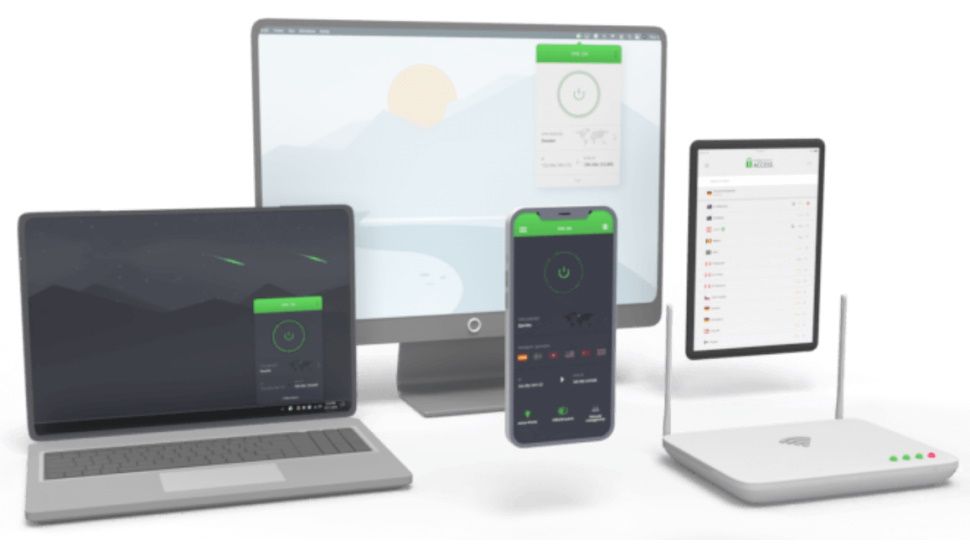 (opens in new tab)
Another provider that's constantly improving, Private Internet Access (PIA) has recently lowered down its price so that it even beats Surfshark as one of the cheapest services around right now.
PIA has also drastically increased its servers, currently around 10,000 across 84 countries. Some of those are located in Turkey, too. You will be then able to browse locally during your stay, if you are interested in doing so. You can also claim your own Dedicated IP (opens in new tab) when you subscribe - you can choose among five countries - to gain extra VPN usability.
PIA offers a healthy mix of privacy features and security protocols (including WireGuard), an excellent kill switch, browser extensions with extra privacy perks, open source apps and a live chat support service.
A recently added SmartDNS feature will help you to smoothly bypass online censorship and streaming geo-restrictions, too. During our testing, it successfully unlocked US Netflix, Amazon Prime Video and Disney+. Unfortunately, though, it failed to do so with BBC iPlayer and other foreign Netflix catalogs.
In terms of speed, PIA is not yet among the fastest VPN services, but in reality it's still; capable of speeds far faster than your average domestic internet connection.
---
Turkey VPN: FAQ
---