The best Turkey VPN in 2023
Avoid restrictions on Facebook and other services in Turkey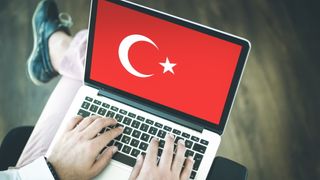 (Image credit: Shutterstock)
Thinking about Turkey, delicious food and beautiful beaches are perhaps the first things that come to mind. However, the country is also infamous for harsh online censorship—especially during periods of political turmoil—and surveillance practices. A virtual private network (VPN) can help, though, as it's security software that both encrypts internet connections and hides users IP addresses.
For example, a Turkey VPN proved to be a crucial tool as citizens were getting ready to face a potential information blackout during the 2023 presidential elections. Authorities have repeatedly restricted independent news sites and social media during times of crisis in the past, in fact. Even worse, a new disinformation bill would give a further blow to the state of censorship within the country.
It's worth keeping in mind that Turkish authorities are working hard to block specific VPN providers. With 15 years of experience in reviewing security software under TechRadar's belt, our experts periodically test dozens of services to recommend only the best VPNs to our readers. Below are the top five VPN for Turkey available right now.
Today's top 3 best Turkey VPNs: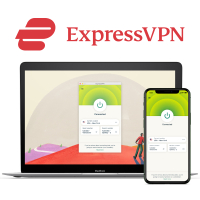 1. ExpressVPN is the best Turkey VPN
ExpressVPN has servers dotted everywhere, making it a great option for avoiding social media restrictions that Turkey's government conjures up. Its connection are really fast, it's easy to set up and use, has helpful live chat help on hand 24/7. In short, it's our favorite VPN of them all.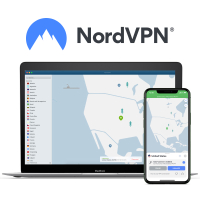 2. NordVPN - the biggest VPN name in the world
NordVPN has become synonymous with the abbreviation 'VPN' the world over, and folks in Turkey can take advantage of its 5,000+ servers, tried and tested streaming unblocking, and excellent clients and apps. Nord really backs up its claims.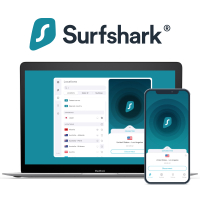 3. Surfshark - great value Turkey VPN option
Don't want to splash out on your new Turkey VPN without compromise on quality? Then you'll welcome Surfshark's inclusion in our countdown. It undercuts the rest thanks to its affordability.

What makes a good VPN for Turkey?
Given the government's prying eyes, the security of any Turkey VPN needs to be top-notch. So look for tight encryption, extra features on the security front, and a clearly defined privacy policy.
Speed and geo-restrictions blocking are also important factors. Once online, you'll want to actually be able to enjoy streaming shows or have WhatsApp chats without talking to a mess of jumpy pixels.
As mentioned before, authorities are working hard to block VPNs' usage. This means you should look out for a service with strong obfuscation technology in place that can make your connections look like normal traffic instead.
A 24/7 live chat support is also invaluable as it'll mean you can rest easy knowing even if you run into problems, there is a professional that's probably dealt with them before ready to help.
The best Turkey VPN in 2023:
Simply the top VPN for Turkey and everywhere
Server/s in Turkey: Yes | Number of servers: 3,000+ | Server locations: 160 | Maximum devices supported: 5 | Trial length: 30 days | 24/7 live chat support: Yes
Huge selection of servers
24/7 live chat support, ideal for Turkey
Strong on encryption and unblocking
Easy to run on almost any platform
No the fastest VPN
Above average prices
Best Turkey VPN 2022 - Get 3 months free with an annual plan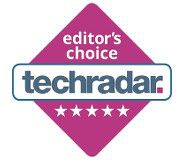 Our favorite overall service right now is ExpressVPN as it offers both superb online security and unblocking capabilities. Speaking of features, anonymity and security are a big priority for ExpressVPN with things like AES-256 encryption, plenty of protocols to pick from (including its very own open-source WireGuard-inspired Lightway which recently aced its second security audit), a kill switch, and IPv6 leak protection.
With over 3,000 servers across 90+ countries to choose from, Express also offers obfuscated servers to bypass any blocks while boosting your privacy even more. All that will keep you hidden and help you unblock geo-restricted content, allowing you to watch the likes of BBC iPlayer or US Netflix while in Turkey. We also praise its great commitment to transparency and security with 11 independent audits undergone in 2022 alone.
ExpressVPN's Turkey VPN servers aren't actually physically located there, though. Rather, they are virtual server locations based in the Netherlands (more on that in our FAQ) which act like a network physically placed in that country would. That's advantageous as the government cannot detain these servers. However, you'll only be able to watch Dutch Netflix when you're connected to these.
Despite not being the top fast VPN, its connections speeds improved during our last round of testing, with peaks passing from 560 to 750 Mbps when using Lightway. Our cybersecurity expert Mike Williams assures that these results should be more than enough for most users. Plus, you can always try it out yourself with its 30-day money-back guarantee.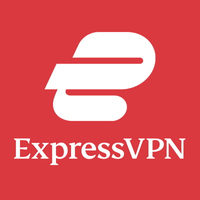 Get the best Turkey VPN 2022 with 3 months FREE
As you can probably tell, we really rate ExpressVPN when it comes to staying safe in distant climes. And the good news is that TechRadar readers can get a little perk, too. ExpressVPN has agreed to give readers three months extra free when you sign up - fantastic value for a brilliant VPN for your time in Turkey.

---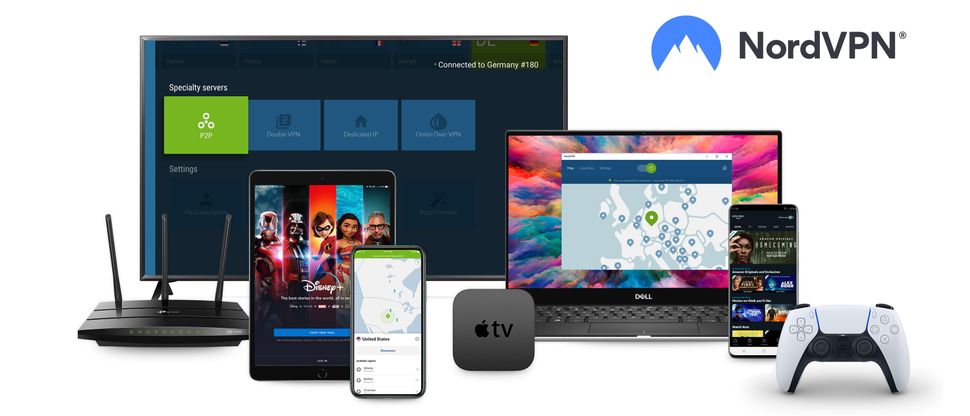 Security focused without sacrificing speed
Server/s in Turkey: Yes | Number of servers: 5,600+ | Server locations: 80+ | Maximum devices supported: 6 | Trial length: 30 days | 24/7 live chat support: Yes
Ultra secure encryption
Excellent speeds
Great at most unblocking
Speedy live chat support
Other VPNs have better mobile apps
Basic browser extensions
NordVPN is perhaps the biggest VPN name, and not without reasons. Top security smarts with double kill switches and AES-256 encryption, without losing speed thanks to over 5,600 international servers. Plus, its new addition Meshnet, which allows users to create their own secure network, is ideal for those working in Turkey who want to protect their workload across multiple devices. Even better as it's now free to use for all users.
Some of those many servers are actually physically in Turkey, meaning you can get the best possible speeds by keeping your connection local. This is a great feature if you live locally and want to keep search results locally focused. Pick a server from out of the country, and you'll still be able to access any social media platforms, even when blocked.
Nord recommends turning on the Obfuscated Servers feature to make sure you're hidden well. As well as Obfuscated Servers, it's worth noting you'll also benefit from P2P-equipped servers, too. You can also turn on its Double VPN option to have all your internet traffic encrypted not once, but twice. That's a really handy option when you go online in a country like Turkey, where your internet anonymity is paramount.
NordVPN's performances improved even further this time around, with the top speeds reaching 950+Mbps with WireGuard—matching the result of our #1 fastest VPN Surfshark and other providers including Windscribe and Hide.me. Again, a speedy live chat support and a 30-day money-back guarantee will make your purchase completely stress-free.
---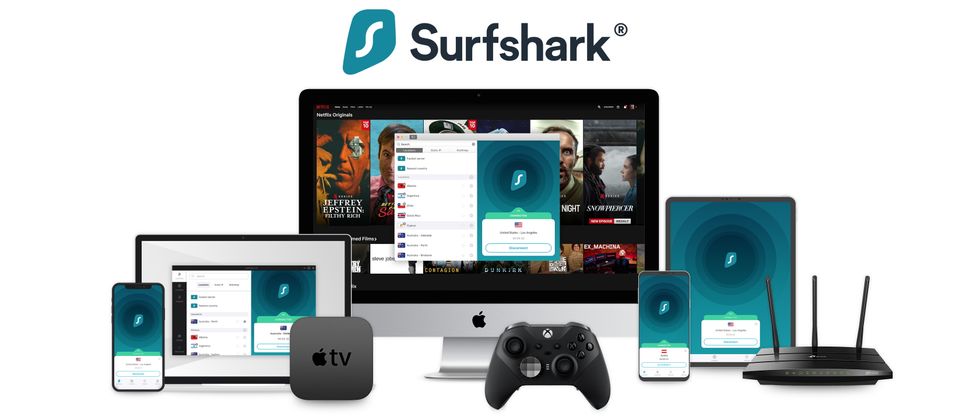 Affordable yet powerful VPN for Turkey
Server/s in Turkey: Yes | Number of servers: 3,200+ | Server locations: 100+ | Maximum devices supported: Unlimited | Trial length: 30 days | 24/7 live chat support: Yes
Improved WireGuard speeds
Unlimited device use
Excellent unblocking
A dream to use
Kill switch issues in extreme situations
Below average OpenVPN speeds
You may be drawn to Surfshark because of the price. But it's the impressive feature list which really makes this cheap VPN stand out. You can also expect top performance in terms of speeds and unlocking, and even use the service on unlimited devices at once. However, while it was among the fastest VPNs we tried out when using WireGuard also this time, its speeds were below average with OpenVPN.
Surshark offers Turkish servers, meaning you can get some of the best speeds possible while still keeping yourself secure and anonymous online within the country. Ideal for those that live there or are staying for prolonged periods and just have their online security at heart. Its no-log privacy policy was recently audited, too, so you can be sure the software doesn't retain any data about you.
Also Surfshark offers an obfuscation option—here called Camouflage mode—to escape VPN bans and boost reliability. Plus, its No Borders feature will automatically connect you to the servers performing the best under network restrictions. From Netflix and Hulu to iPlayer and Disney+, you'll be also able to access your favorite content during your stay in Turkey. Users can also get a dedicated IP now for an additional charge.
Security-wise, you get AES-256 encryption, several protocols to choose from, DNS protection, split tunnelling and even an extra protection layer with a Double VPN hop. An IP rotator and Dynamic MultiHop features included with its new Nexus technology make it even more difficult to track your online activities. We found its kill switch leaking under extreme situations, though, but only on its Windows apps. Its full security suite Surfshark One with a newly added Alternative ID tool is then ideal to secure your digital life on all fronts.
It is worth mentioning that Surfshark is committed to supporting journalists, NGOs and activists in Turkey and elsewhere internet freedom is at risk. So, it urges whoever is in need to reach out.
---
A secure and fast VPN for Turkey available for free
Server/s in Turkey: Yes | Number of servers: 1,800+ | Server locations: 85+ | Maximum devices supported: 10 | Trial length: 30 days - free version available | 24/7 live chat support: No
Free plan with unlimited bandwidth
Secure core Turkish servers (paid only)
Open source, audited and top-quality apps
Improved network coverage on free plan
Customer support needs improvement
Above average price
A certainty when it comes to privacy and security, ProtonVPN has recently teamed up with Deutsche Welle to offer people worldwide direct access to independent news content. It enlarged its network coverage for its unlimited bandwidth free VPN plan, too, from 29 to more than 100 free servers. However, it's with its paid subscriptions that the Swiss-based provider really shines.
With over 2,700 across 85+ locations now, premium subscribers can also connect through one of the eight located within Turkish borders. A great advantage is its Secure Core server option that defends your connection against network-based attacks by routing your traffic through multiple servers—meaning that even if the Turkish server is compromised, your unencrypted traffic will still be safe. Unlimited, Family and Business subscribers at higher risks can even enroll to its new Proton Sentinel program for extra security.
In terms of security, the fact that Proton is based in Switzerland already makes you feel you a bit safer. This is enhanced by terrific kill switches, powerful encryption, strong protocols to choose from, DNS leak protection and built-in Tor support for accessing Onion sites. All its apps are also open-sourced so that everyone can quickly check for and fix any vulnerabilities.
Performance-wise, Proton boasts a good track record on bypassing geo-restrictions while unlocking all the major streaming platforms around. Its WireGuard top speeds dropped a little last time we test its performances from peaks of 510 to 460Mbps, while OpenVPN results improved from 210 to 350Mbps. Overall, you will still be able to enjoy decent and reliable connections overall. Proton doesn't have a 24/7 live chat just yet, either.
---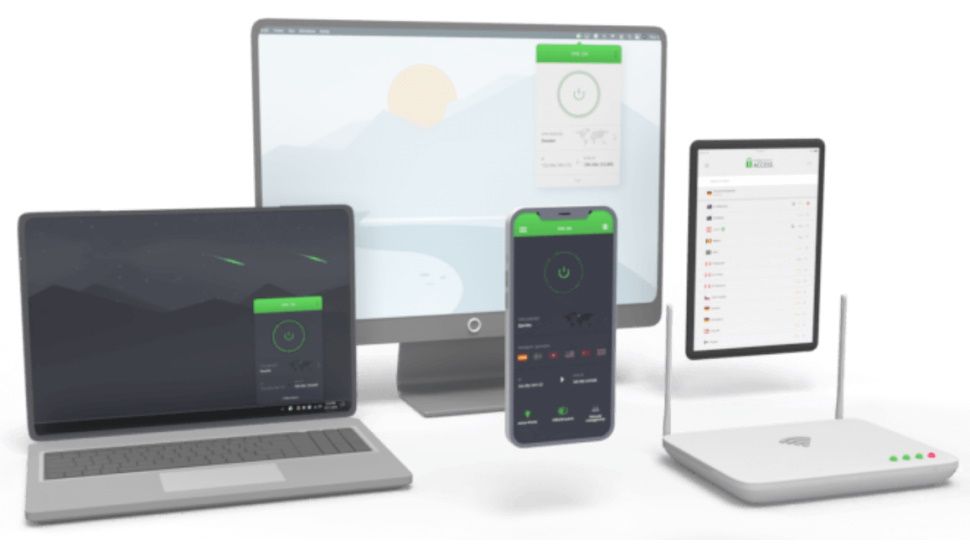 The best value for money Turkey VPN
Server/s in Turkey: Yes | Number of servers: 10,000+ | Server locations: 110 | Maximum devices supported: 10 | Trial length: 30 days | 24/7 live chat support: Yes
Open source apps
Great value for money
Excellent kill switch
Tons of features
Features might intimidate newbies
Monthly plan up to $11.95 from $9.95
A technically great service, Private Internet Access (PIA) has recently cut its price so that it even beats Surfshark as one of the cheapest services on the market. Despite this, we saw its speed peaks dropping from 510 to 360Mbps with WireGuard. We're happy to see, though, a no-logs independent audit completed and a full security check coming soon.
PIA has also drastically increased its servers, currently around 10,000 across 84 countries. Some of those are located in Turkey, too. You will be then able to browse locally during your stay, if you are interested in doing so. You can also claim your own dedicated IP when you subscribe - you can choose among five countries—to gain extra VPN usability.
PIA offers a healthy mix of privacy features and security protocols (including WireGuard), an excellent kill switch, browser extensions with extra privacy perks, open-source apps and a live chat support service. Due to its highly customizable features, the software is well-suited for both everyday users and IT experts. Even better as it now support unlimited connections with just one subscription.
A recently added SmartDNS feature will help you to smoothly bypass online censorship and streaming geo-restrictions, too. During our testing, it successfully unlocked every platform we tried, even 10Play and some foreign Netflix catalogs that failed the time before.
---
Turkey VPN: FAQs
---
August 30, 2023 update notes
We periodically review the content of our buying guide to ensure all information is up-to-date and reflects the changing VPN industry and global need for digital privacy.
During the latest round of updates, we mentioned about Surfshark security suite Surfshark One and its newly added Alternative ID tool. We also added more details about Proton Sentinel, the provider's new protection program for users at higher risks of cyberattacks.
Click to expand our previous update changelog ↓
July 25, 2023 update notes:
Added details from our last round of testing for each VPN in the list:
Mentioned the fact that ExpressVPN carried out 11 independent audits in 2022 alone, together with its improved speed results passing from 560 to 750Mbps;
Added details for Surfshark top speed (remaining #1 with 950+Mbps) as well as its new Dedicated IP feature;
Talked about PIA's better streaming unblocking, whilst reporting on a drop in connection performances for both PIA and Proton;
Mentioned NordVPN speed increase, gaining the same results of Surfshark with WireGuard.
June 15, 2023 update notes:
Added results of ExpressVPN Lightway's second security audit;
Mentioned the fact that NordVPN Meshnet is now free to use for all users;
Surfshark introducing a Dedicated IP feature;
Added more details about ProtonVPN's partnership with Deutsche Welle;
Added that PIA is now offering unlimited connections with one subscription.
May 16, 2023 update notes:
Highlighted the rising demand for VPNs as the May 2023 Turkish presidential elections raised concerns about freedom of information;
Added details on Surfshark's commitment to supporting non-governmental organizations (NGOs), and journalists based in Turkey with free/discounted subscriptions.

Sign up to receive daily breaking news, reviews, opinion, analysis, deals and more from the world of tech.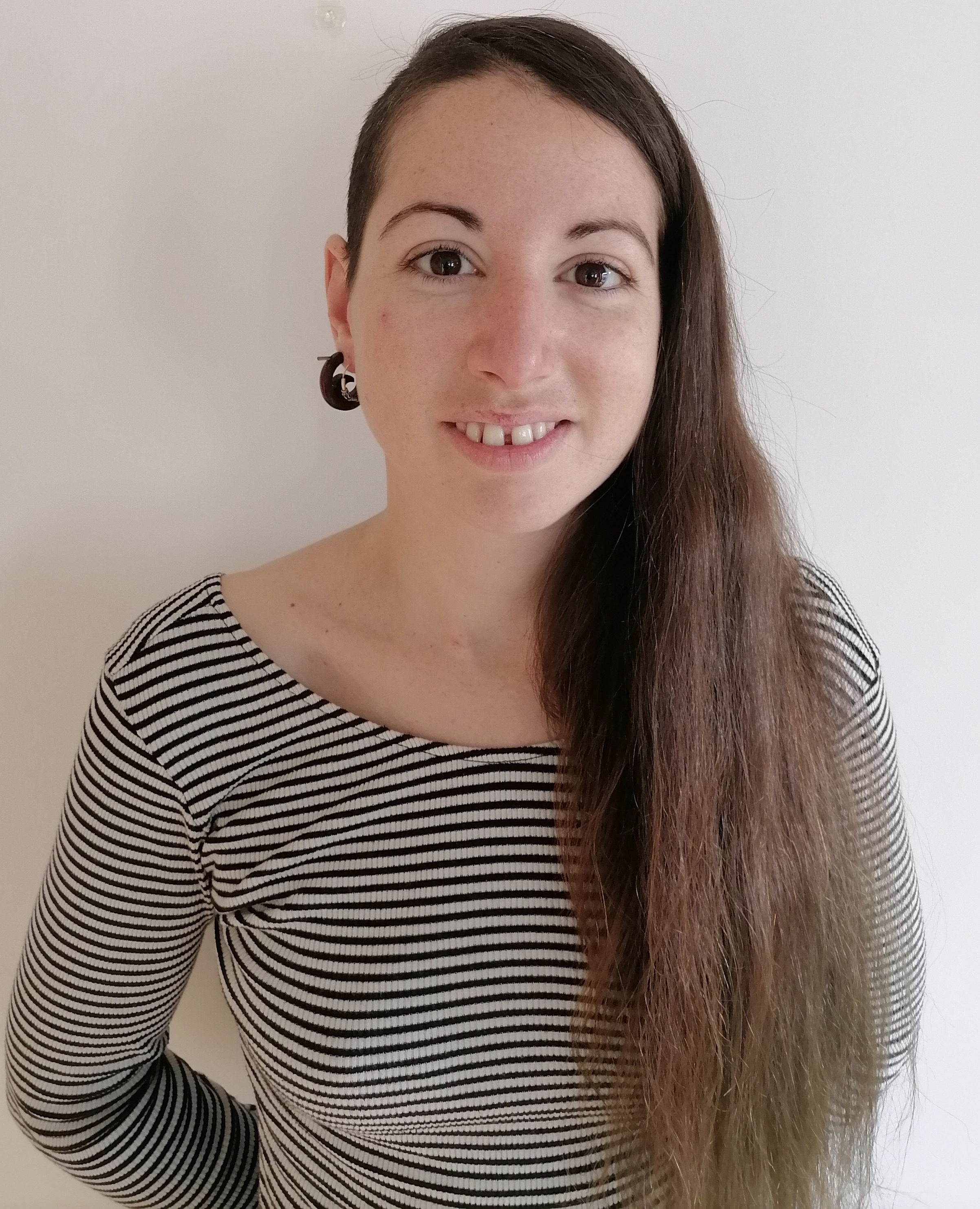 Chiara is a multimedia journalist committed to covering stories to help promote the rights and denounce the abuses of the digital side of life—wherever cybersecurity, markets and politics tangle up. She mainly writes news, interviews and analysis on data privacy, online censorship, digital rights, cybercrime, and security software, with a special focus on VPNs, for TechRadar Pro, TechRadar and Tom's Guide. Got a story, tip-off or something tech-interesting to say? Reach out to chiara.castro@futurenet.com