Downloading one of the best VPN services on your Android device can unlock you a ton of benefits. From boosting your online anonymity and securely browsing on public Wi-Fi to unblocking censored sites and foreign catalogs on streaming platforms: an Android VPN is an all-around tool that everyone will enjoy.
It doesn't come as a surprise then that over 50% of VPN users have theirs downloaded to their Android devices, a recent TechRadar survey revealed. Whether you want to secure your sensitive information, never missing your favorite shows when you travel, boosting your gaming performance rates or safely torrenting files from the web, a VPN lends itself to many different usages.
If all this wouldn't be enough, all the best Android VPNs on this list are really easy to use even for beginners - no matter if you have a shiny new Samsung Galaxy S22, Google Pixel 6, Lenovo Yoga Tab 13 or any other device. Choosing the right one for your needs can be hard work, though. But no need to worry, we are here to help.
Today's top 3 best Android VPNs:
1. ExpressVPN - #1 best Android VPN app (opens in new tab)
ExpressVPN has the speed, security and simplicity of use that really makes it stand out from the crowd. That's no different on Android, which makes using a VPN on your smartphone super straightforward. Plus, you can give it a try risk free with Express's 30-day money back guarantee.
2. NordVPN - VPN's biggest name is ace on Android (opens in new tab)
Nord's popularity (counting over 10 million Android users) is not unfounded. It may be a tad clunkier to use than Express's in our view, but it really brings the goods when it comes to security and speed. And it's really well priced, too!
3. Surfshark - simple to use and affordable Android app (opens in new tab)
This could well be your VPN of choice if you're after something a bit more affordable. Go for its multiyear plan and get the price down to less than $2.50 USD per month. That doesn't means it's still not a really strong and simple-to-operate Android VPN though, with a very friendly interface and added features.
How to choose the best Android VPN app for you
If you have already browsed through the Play Store, you have probably noticed that there are loads of VPN apps there. Countless of those are free VPNs likely to offer you a poor experience or, worse, share your data with a third-party tracking library - exactly what you are trying to avoid here.
As we try and test a ton of services, we've selected only the ones combining tight security and watertight privacy policies. Some providers have now started verifying their apps with the ioXt Alliance, too, giving even more peace of mind.
In terms of functionality, an Android VPN app should be as user-friendly as possible. Ensure it supports your version of Android, with most going back at least to Pie and usually beyond.
It's also worth noting that while you'll find all the below VPN services featured in the Google Play Store, we'd definitely recommend looking into them more closely and signing up directly as you'll likely secure a far better offer on each provider's website to ensure that you get the best possible price.
The best 5 Android VPN apps in 2022:
(opens in new tab)
Best Android VPN 2022 - Get 3 months free with an annual plan (opens in new tab)
There are so many things to like about ExpressVPN and its Android offering. The dedicated app is extremely user-friendly and straightforward, but also offers lots of advanced options.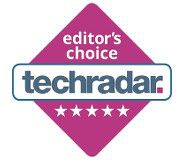 (opens in new tab)
Interface and features: If you have already used ExpressVPN for desktop, you won't notice any differences: an obvious On/Off button to connect, and a simple-to-navigate list of servers to choose from. The provider offers more than 3,000 of those across 94 countries, with the app available in 16 languages.
There's also a neat location picker, insecure network detection, split tunnelling, specialist privacy tools menu and a kill switch to improve security. You'll also find its Protection Summary feature under the Privacy and Security Tools menu, telling you which IP address you're connected to, and allowing you to see the strength of your connection.
Security: ExpressVPN boasts AES 256-bit encryption and secure protocols, including OpenVPN and its very own WireGuard-based Lightway. Better still, the Android app has been certified by the ioXt Alliance (further details on that at the bottom of this page). While middling in comparison to the competition, its 420-630Mbps speed results were consistent and decent, particularly when the Lightway protocol is applied.
Streaming: Well-known for its great unblocking power, the ExpressVPN Android VPN app flew through our tests with ease when we used it for watching Netflix, Amazon Prime Video, Hulu, BBC iPlayer and more, as well as letting us watch our domestic sports coverage when abroad.
Support: If you run into any difficulties at all with this VPN - whether that be when you install the ExpressVPN Android app or during use - its website features a wide array of handy content and video guides, as well as 24/7 customer support by live chat.
ExpressVPN isn't the cheapest VPN out there, but TechRadar's readers can take advantage of an excellent value signing up for a 12-month plan: three months extra free and a whole year of unlimited cloud backup from Backblaze. So it may be worth the price for those who want the best Android experience, knowing that there's a 30-day money-back guarantee in place to let you try it 100% risk free.
Get the best Android VPN 2022 with 3 months FREE (opens in new tab)
TechRadar readers can get a little perk when you sign up to ExpressVPN, as it has agreed to give you three months extra together with free secure, cloud backup from the brilliant Backblaze. You could get started by grabbing it from the Play Store, but you'll miss out on this offer if you do.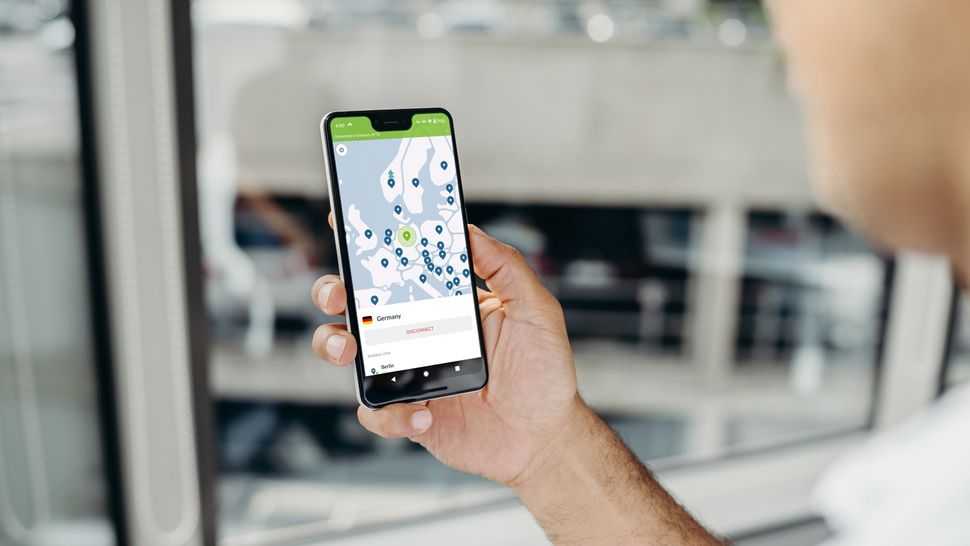 (opens in new tab)
NordVPN is certainly the most popular and well-known Android VPN app in our guide, amassing more than 50 million downloads to date with one of the strongest Google Play ratings, too.
Interface and features: The NordVPN Android app is easy to download and use. However, we have to admit that we are not fans of the servers map view but there is the option for switching to a more standard list format. Plus, recent upgrades made the map more thumb-friendly now.
That aside, NordVPN has nice features like split tunneling, enhanced CyberSec malware shield, auto-connect, Double VPN technology, and the speedy NordLynx protocol. And although there's no integrated kill switch as such, it's really easy to implement a similar tool in the settings. It's easy to access extra special features like P2P and obfuscated servers, too. Developers have also recently added a new profile section accessibility function that allows users to quickly access subscription status, VPN settings, protection stats and other useful features.
Security: If the top-notch features mentioned above will instantly boost your online privacy, its strict 'zero logs' policy (audited by PricewaterhouseCoopers no less) means it doesn't track the user's online activity. This has even been backed up on Android with ioXt Alliance certification.
Streaming: Nord's overall strength when it comes to unblocking websites and getting around streaming restrictions is almost unparalleled. It ticks off all the big streaming giants, including Netflix, Disney Plus, Prime Video, and BBC iPlayer, making it a great choice for all the Android streamers out there.
Support: The app provides a live chat feature for 24/7 customer support. This is great, allowing you to iron out any niggles you might be having without even leaving the app itself.
NordVPN is reasonably priced, too, and has a 30-day money-back guarantee if you just want to give the app a try before you commit. The multi-year offer is clearly the best choice in terms of overall value.
---
(opens in new tab)
Surfshark is an obvious first choice for many thanks to its market-shattering pricing that makes it the best cheap VPN right now. A tiny price doesn't mean low quality, though. And that applies to its Android app, too.
Interface and features: Unlike a lot of other providers, Surfshark barely alters the user interface from desktop to mobile. It means you can easily get security features like the dedicated kill switch, split tunnelling and integrated malware blocker.
But what really sets Shurfshark apart from its competitors is that it includes a GPS spoofing feature, enabling it to return the coordinates of your chosen VPN server. It's actually the only Android VPN app we've seen doing that. Not something everybody will use, but a handy feature if you want to, for example, get a location for fake GPS for Pokémon Go playing (although, even then, it requires some workarounds).
Security: As well as offering the market-standard AES-256 encryption and the aforementioned features, Surfshark also offers its own private DNS, as well as boasting privacy audits as recently as May 2021, when Cure53 took an audit of its servers.
Streaming: In our latest round of testing, Surfshark actually proved to be one of the strongest for unblocking, especially if you're after a Netflix VPN. While the streaming giant may be cracking down on IP addresses used by VPN, Surfshark was able to access Netflix libraries in the US, UK, Canada, Australia, and Japan. It'll also easily open the gates to Disney Plus, Prime Video, and BBC iPlayer.
Support: If you do need support or spot a bug, then it's easy to raise support tickets right from the app itself. But in our experience, you won't be using that function too much. Surfshark keeps things really straightforward on mobile.
And assuming you'll want to use this VPN on your laptop, TV streaming device, router and other gadgets as well, you would be happy to know that you can connect unlimited devices with just one subscription.
---
(opens in new tab)
Even in this day and age, some VPNs neglect their mobile VPN apps and users end up getting a lesser experience on their smartphones and tablets than they do on desktop. Not so with CyberGhost, whose developers have clearly invested a lot of time and effort into producing an Android VPN that is the equal to what you'll find on your PC.
This means your Android VPN app will come with all the features included into the provider's offer. CyberGhost lets you choose from OpenVPN and WireGuard, with a toggle to automatically connect whenever your smartphone accesses an insecure Wi-Fi connection.
Outside of the basics, we like that the app brings little extras like its Content Blocker - a nice addition to any Android antivirus you may have, which blocks domains that might lead you to the dark doors of malware and trackers. Split tunnelling is also present in this app and while there isn't a dedicated kill switch included as such, an easy workaround lets you get hold of one.
CyberGhost boasts a massive server count, over 8,800 dotted across 91 countries, able to deliver brilliant connection speeds. One of the fastest VPN performers, CyberGhost ranged from 830-850Mbps in our latest tests.
There's still some room for improvement here to climb higher among the elite few Android VPNs - we'd like to see CyberGhost join its competitors and bring in some independent auditors to tell us just how private it's making your data. But we don't imagine you'll be left disappointed by the performance of its app.
---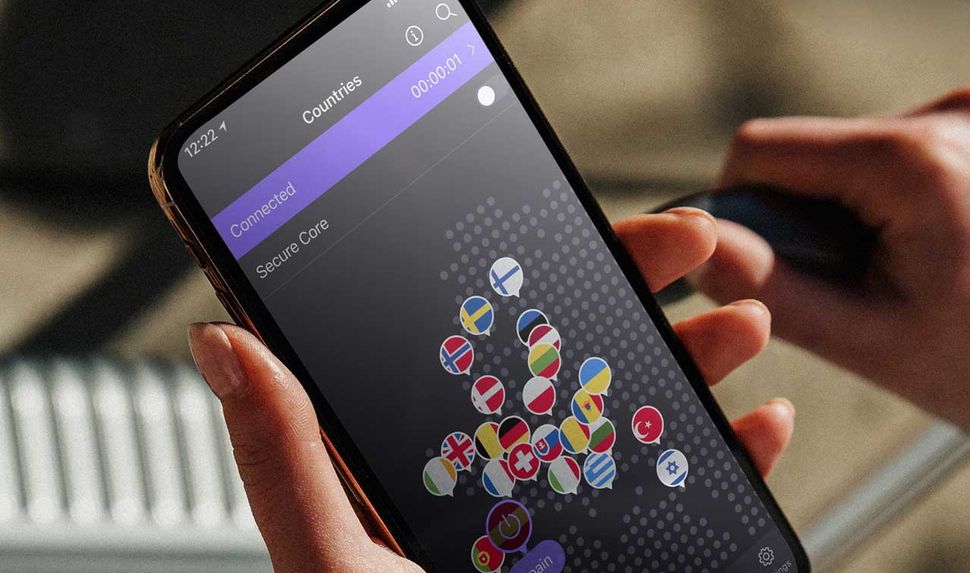 (opens in new tab)
In the last year or so, Proton VPN has really stepped up as a contender for one of the top VPNs, finding itself as a new entry in our best Android VPN guide this time around. The provider is also a great option if you're after a secure free VPN. For more flexibility, upgrade to its Plus plan to enjoy a great streaming service unblocking track-record, P2P customized servers and excellent speeds.
For those who enjoy a map interface but want an alternative option to NordVPN, Proton VPN's Android app isn't dissimilar from its desktop counterpart. You'll also find a useful location list and favorite server system.
In terms of features, Proton VPN's mobile apps boast more than usual, another tick against this provider. You'll find its Quick Connect option, as well as its Secure Core technology, which routes you through multiple servers for better defense against network attacks. On top of that, expect a kill switch, Netshield (aka, its ad-blocker), and split tunneling.
Based in Switzerland, Proton VPN already has excellent Swiss privacy laws on his side. It also boasts DNS and IPv6 leak protection. Along with AES-256-GCM encryption, Proton also offers HMAC-384 for authentication.
As mentioned, Proton VPN is a strong streaming VPN. It unblocks Netflix, BBC iPlayer, Prime Video, and plenty of the biggest streaming platforms you might want to watch straight from your smartphone. While not the fastest, its speeds are still well above average with 670Mbps recorded as its peak.
We find the low-ish Play Store score a little perturbing, although we suspect that the overall rating might be impacted by people using the free version, too.
---
Android VPN FAQ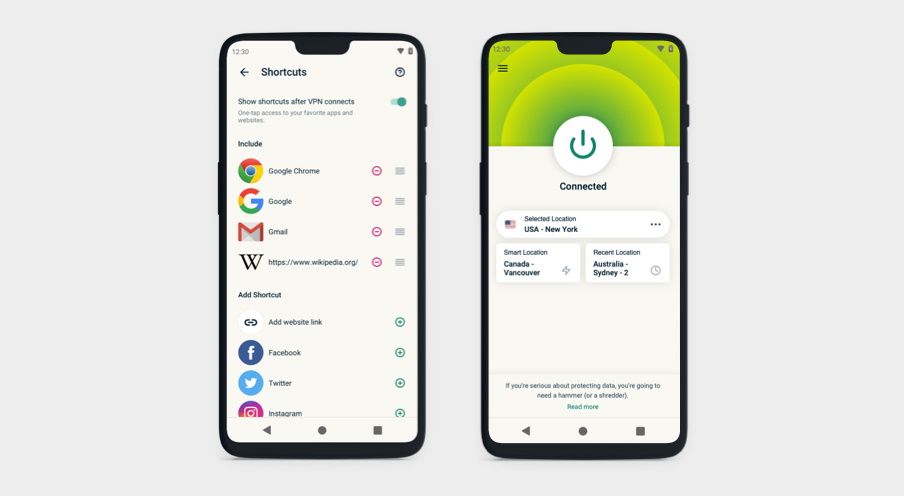 (opens in new tab)