VPN deals for September 2023 - get the best price on privacy and unblocking
We compare the best deals and savings, so you don't have to
Best VPN deals - quick list
1. Surfshark: 2 years + 3 months free | $2.49 per month
2. NordVPN: 2 years + 3 months free | $3.19 per month
3. PureVPN: 5 years | $1.33 per month
4. Private Internet Access: 2 years + 3 months free | $2.03/mo
5. Hide.me: 2 years + 3 months free | $2.59 per month
6. ExpressVPN: 1 year + 3 months free | $6.67 per month
7. FastestVPN: Lifetime plan | $40 one-off purchase
8. CyberGhost VPN: 2 years + 3 months free | $2.11 per month
9. IPVanish: 2 years | $3.33 per month
10. AtlasVPN: 3 years + 3 months free | $1.83 per month
As the best VPN services battle it out to get your business, they're constantly undercutting each other's prices and offerings to give you the best VPN deal. Because these prices are always changing, we've pulled together the biggest savings and the best deals on VPNs for September.
But there's more to picking a VPN than just price, which is why we've only included services that our experts have tested and recommend for everyday use. Whether you just want your virtual private network (VPN) to protect your privacy, watch Netflix on holiday, catch international sports coverage, or just remain anonymous while you surf online, you're bound to find the perfect VPN deal for you in our list of bargains.
If you're outside the US, don't let the $ signs put you off. That's just how most providers display their pricing—you can still subscribe from anywhere in the world. Don't overpay for protection. Check out the 10 best VPN deals today:
The best VPN deals in September 2023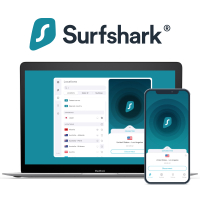 1. Surfshark | 2 years + 3 months free | $15.45 $2.49 per month | 84% off
Surfshark tops our list thanks to its eye-catching combo of super reasonable pricing (it's an easy pick at the top of our best cheap VPN chart) and excellent quality. Plus, it's the fastest VPN we've tested—with average speeds of over 950 Mbps.
Already one of the most affordable premium VPNs on the market, it then throws in an extra two months for free to make it even more of a bargain. Plus, for less than a dollar extra per month, you can upgrade to its Surfshark One antivirus package as well.
Learn more in our comprehensive Surfshark VPN review.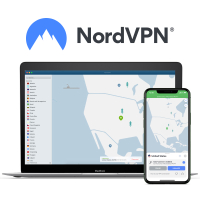 2. NordVPN | 2 years + 3 months free | $11.99 $3.19 per month | 51% off
Sign up for NordVPN's excellent service for the next two years and you'll get an extra get 3 months free—at a very attractive price. It's a fantastic price point considering you also get a built-in ad blocker and antivirus for no extra cost.
Find out more in our in-depth NordVPN review and take advantage of its 30-day money-back guarantee to see why we rate it as the #1 Netflix VPN.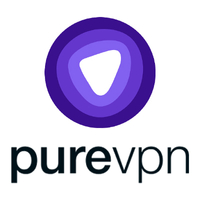 3. PureVPN | 5 years | $10.95 $1.33 per month | 88% off
PureVPN isn't quite as powerful as the likes of ExpressVPN and NordVPN, but it's a reliable VPN, and its prices certainly catch the eye. What's more, you can currently get a ridiculous deal on a 5-year plan at just $1.33 per month—it doesn't get much better than that.
Check out our PureVPN review for more details.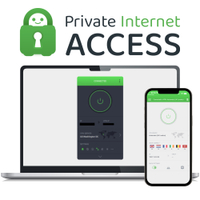 Recent updates
Each month we check through the top VPN services to bring you the best savings and deals around. We compare the cost, features on offer, subscription length, server locations, speeds, ease of use, and any other goodies, and weigh them up to see which is the best value for money, and the biggest genuine saving.
VPN deals: best of the rest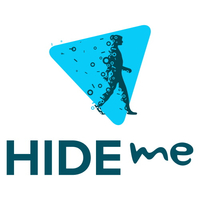 5. Hide.me VPN | 2 years + 3 months free | $2.59/per month
Falling into the sub-$3 range, this Hide.me offer will get you a full two years of solid VPN action plus an additional 3 months free—but only for a limited time. Alternatively, Hide.me offers a decent free VPN so you can try before you buy.
Want to know more? Check out our Hide.me VPN review to see whether it's the right service for you.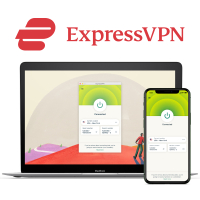 6. ExpressVPN | 1 year | $12.95 $6.67/per month + 3 months FREE
TechRadar's #1 trusted VPN for privacy and unblocking content worldwide. Get it today with a no-hassle 30-day money-back guarantee, 15 months for the price of 12, and 1 year of unlimited cloud backup from Backblaze, too. Fantastic value on a fantastic pair of products—plus a 30-day money-back guarantee to try them out without risking a penny.
See what makes it our go-to VPN in our ExpressVPN review.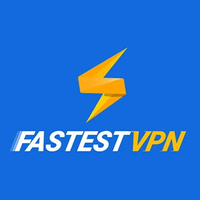 7. FastestVPN | Forever | $40 at a one-off purchase
FastestVPN has some of the most aggressive price points around, and its current lifetime plan is just $40, less than you'd pay for 4 months with some of the competition. It also includes a free ad blocker and malware protection. It's a shame however that in our testing we found below-average speeds, disappointing support, a thin privacy policy, and a poor show on unblocking geo-restricted streaming.
See our FastestVPN review for more details.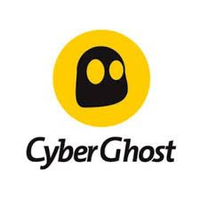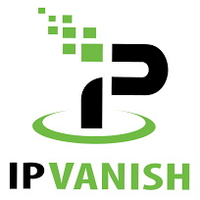 9. IPVanish | 2 years | $10.99 $2.99 per month | 75% saving
While IPVanish isn't always regarded as the cheapest out there, the introductory offer on its one-year plan is actually pretty attractive at the moment. You pay just $71.76, which works out to just $2.99 per month. A bargain price on a provider with some of the fastest WireGuard connection speeds around.
Read our IPVanish VPN review to see whether it suits your needs.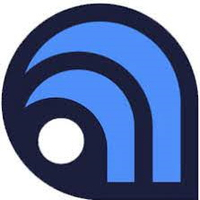 Still not cheap enough?
We get it, in a cost-of-living crisis, VPNs can be a luxury. Have a look at our list of the best free VPN services and see why PrivadoVPN is our go-to solution when we don't have a budget.
What is a VPN?
A virtual private network, or VPN, is a service typically called a client that is used to help protect your online identity. This is done with the use of encryption. Encryption scrambles the data being sent from your computer and being received from the pages your visit, so it's virtually impossible to track what you're doing including who you're chatting with and browser history.
Each VPN service provides a no-log policy. While the VPN client doesn't track your online activity, the best VPN services also promised to never keep identifying information on you, including account information like your name, address, or banking information. This is so you can remain anonymous from physical prying eyes, too.
In addition to encryption, VPNs use secured servers to hide your physical location. When you connect to the internet, your device has a unique IP address that identifies where you are located. Using a VPN server gives you a different IP address each time, so it's impossible to trace online activity back to you.
Another perk of using VPN servers is being able to access geo-restricted content. This is especially important if you travel internationally. Since your IP address tells where you are located, some countries won't allow you to access web pages if you're not locally there. Choosing a VPN server in your home country lets you continue to access the web content you need.
How to choose a VPN service
VPNs seem to be all the same, but there are significant differences, and not just where prices are concerned. While each one should give you enough privacy for you to feel safe online, there are some that fall short of the task.
At TechRadar, we have a team of VPN experts that dive deep into physically testing these VPN services, combing through the on-log policies, and keeping an eye on any extra tools or features that are added. And we do this several times each year.
After over 15 years of reviewing, testing, researching, and evaluating VPNs, we know what to look for. Here are some of the most important functions your VPN should have.
Security: This one is obvious. A VPNs primary function is to keep you safe. But it's hard to tell just how secure a VPN really is. That's why we have an amazing testing team that has a technical background and knows how to thoroughly test VPNs. We won't recommend one that is unsafe to use.
One important security feature included with VPNs is a kill switch. This will sever your internet connection if the VPN is ever compromised. One of the reasons ExpressVPN is our top pick is that we've seen firsthand how well it quickly engages its kill switch at the first inkling of trouble.
Privacy Policy: It doesn't do you any good to use a VPN if your digital and physical identities aren't protected. This is why a VPN no-log policy is so important. Many software and technology companies will keep some kind of identifying information on you just in case law enforcement comes asking about you.
Unless the VPN is based in a country that is part of the Five Eyes Alliance, the VPNs we recommend won't store any of your data, period. In fact, some VPNs subject themselves to third-party security screenings to prove just how secure they are.
Speed: Speed is more than just how quickly you connect to the VPN server. It represents how quickly your data is encrypted and sent back and forth from the VPN server. While there are a lot of reasons why speeds may fluctuate, we tested and retested connections using both the newest WireGuard and commonly used OpenVPN protocols.
On top of being the cheapest VPN, Surfshark is also one of the fastest with an impressive top speed of over 950 Mbps. This makes it excellent for torrenting (sending person-to-person files), and for tapping into TV streaming services.
Servers: One factor that determines a VPN's speed is the number of servers and server locations. In theory, the more there are the faster speeds you'll have. This is because a single server won't be packed with too many users.
Server locations are especially important if you travel internationally. This is because if there are servers in your home country, you'll be able to continue to access your favorite web pages without geo-restrictions. We have VPN buying guides for just about every location including US VPNs, Canada VPNs, UK VPNs, and even China VPNs.
Streaming capabilities: One of the most commonly geo-restricted content is TV streaming services. This is because platforms, like Netflix, don't want you to watch content outside of your viewing area. However, if you travel and use a VPN server in your home location, you can still log into your online streaming accounts and watch your favorite shows without a problem.
As part of our testing, we make sure to try and tap into various streaming accounts, so we can tell you which VPNs are the best for watching Netflix, Amazon Prime, Hulu, Disney+, the BBC, and many others, regardless of which country your account is located in. Check out our recommendations for the best streaming VPNs to see which apps unblock your favorite shows.
Disclaimer
We test and review VPN services in the context of legal recreational uses. For example: 1. Accessing a service from another country (subject to the terms and conditions of that service). 2. Protecting your online security and strengthening your online privacy when abroad. We do not support or condone the illegal or malicious use of VPN services. Consuming pirated content that is paid-for is neither endorsed nor approved by Future Publishing.
Sign up to receive daily breaking news, reviews, opinion, analysis, deals and more from the world of tech.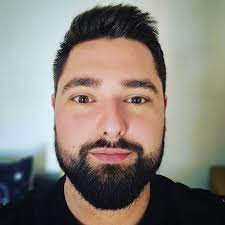 Editor-in-Chief of Tech Software
Andreas is the Editor-in-Chief of Tech Software at Future, supporting content and teams on VPNs, antivirus, and other cybersecurity tools. He's previously written for and led content at ProPrivacy, Business2Community, and The Tech Report. After completing a Master of Research degree, Andreas fell in love with all things cybersecurity; combining his passions to help expose the prevalence of AdTech in the charity sector and raise awareness of digital privacy around the world.