Stateside or not, there are plenty of reasons for why a VPN is a good piece of kit to have in your arsenal. For Americans at home and overseas, a US VPN can both protect you while online, and allow you to dial in back home to access online content and live streams as if you were there.
Fundamentally, a VPN (virtual private network) is there to amp up your security and privacy online through joining another server and concealing your true IP address, and, in turn, encrypting your outgoing data. Better still, with VPN providers having a network of servers in their thousands, dotted all around the world, you can appear just about anywhere. With a US VPN, that means both inside and outside the United States, depending on how you want the software to work for you.
For those on vacation who want to tune into, say, Peacock, Sling TV, or Paramount Plus, the best US VPN will allow you to slip past the usual geo-restrictions and stream from outside the US. It can also work in reverse, allowing you to appear outside the country to unblock services like BBC iPlayer by joining a UK server.
When it comes to the best US VPN, then, we've narrowed down your options to those offering the best in terms of streaming service unblocking, security features, and the best pool of US-based servers.
Today's top 3 best US VPNs:

The top 5 best US VPN in 2022:
(opens in new tab)
Best US VPN 2022 - Get 3 months free with an annual plan (opens in new tab)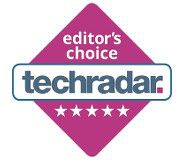 (opens in new tab)
ExpressVPN is the best US VPN (and, indeed, our favorite service overall) because it offers the best of everything from speed and security to ease of use, compatibility and customer service.
It's particularly well suited for use in and outside the USA as it has a whopping 3,000 servers spread across 160 locations and 94 countries - that includes 16 locations in the US including Atlanta, Tampa, Washington DC, Los Angeles, and San Francisco.
As well as getting reliable, above-average speeds (especially when you switch on its proprietary Lightway protocol), with smart selection wizards and 24/7 live chat assistance, that goes for anybody outside the country, too.
ExpressVPN will let you watch the likes of Hulu, HBO Max and Peacock when you're outside the US (we know because we've tried), BBC iPlayer inside the States and plenty more besides. You're secure too with Bitcoin payment, P2P support, industrial level encryption, a kill switch, DNS protection and a clear no-logging policy.
The only downside is that while this has clients that work on many devices, you can only use up to five at once - that's less than some other services on our list will offer you. Never going to need that many? Then this is mostly the perfect VPN.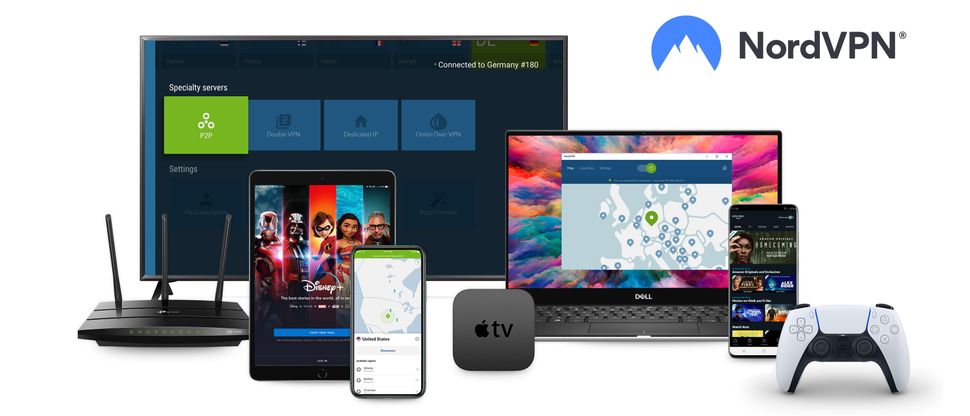 (opens in new tab)
You've probably heard of NordVPN - the company does a lot of VPN advertising in the US and around the world. But this is one of those services that really walks the walk, as well as talking the talk.
The engineers have sought to take security to another level. Of course there's the usual array of 2048-bit encryption, kill switches and DNS leak protection, but there are extra features like Double VPN (that encrypts your data twice) and Onion over VPN (pushing everything through the specialist super-secure network) that really gives you peace of mind that your internet activity will not be seen by anybody you don't want it to.
It's also pretty impressive in the speed department, too. While it has dropped a touch, it's still one of the fastest VPN, with consistent peaks of 730-760Mbps, soaring above those average figures.
For the USA and outside use Nord is ideal as it offers a DNS-like SmartPlay system which is made specifically for getting around geo-restricted content, so you can watch anything, from anywhere, wherever you are.
The live chat support is excellent, should you find issues. But generally the software is easy to use with decent compatibility, so you can get on via smartphone, tablet, laptop and more. You can even pay anonymously using Bitcoin or PayPal.
This all sounds perfect, so why isn't it higher in the list? Well, we personally don't think the user experience is quite as good as ExpressVPN due to its sometimes more clunky map interface - though this may just be down to personal taste. If that doesn't matter to you, and you want a competitively priced VPN of exceptional quality, NordVPN is an excellent bet.
---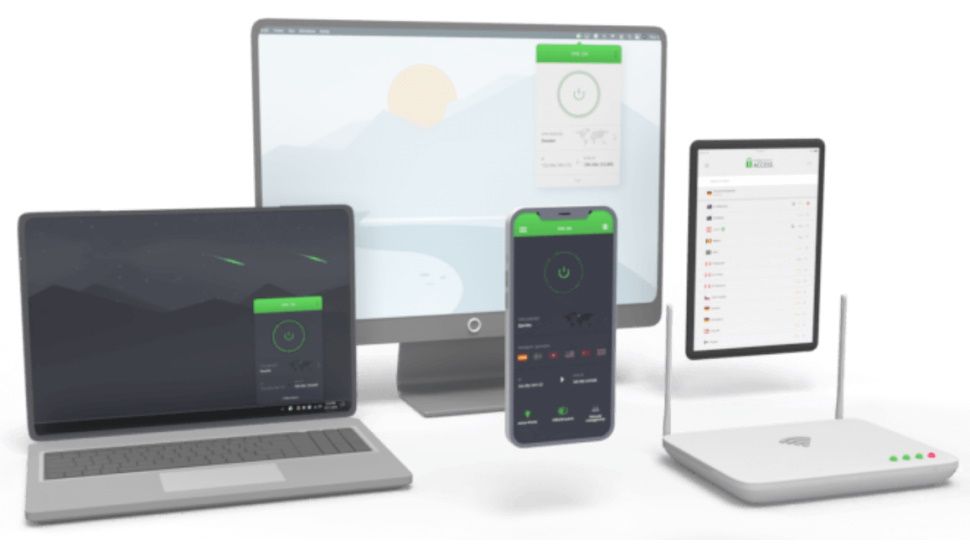 (opens in new tab)
Putting across its ambition from the get-go, Private Internet Access (PIA) states its huge network of 10,000+ servers is a 'global network with a USA focus'. That's thanks to it being based in Colorado in the States - something which may appeal to those after a US VPN.
With servers located in 18 different US cities, including Chicago, Dallas, Washington DC, Seattle, Silicon Valley, LA, and many others, PIA also comes feature-packed across its array of excellent clients. With a maximum of 10 connections, too, you can simultaneously run it on your smartphone, Windows or Mac computer, Smart TV, and beyond.
From its excellent kill switch to split tunneling, all its apps are also completely open source, allowing anyone to have a snoop if they wish if they're not completely convinced PIA is above board.
In terms of streaming, it may not be the best for all. While it easily unblocks Disney Plus and Prime Video, in recent times we've only been able to access the US Netflix library - ideal if you're an American abroad, but not so much if you're based in the US and want to stream overseas content. It also recently failed to unblock BBC iPlayer. That said, it has managed to in the past, so maybe there is hope yet for your next fix of British entertainment.
---
(opens in new tab)
Proton VPN has become a frequently recommended VPN on the pages of TechRadar, and makes a great fit if you're in the USA. That's down to excellent performance across speed and unblocking.
They got as fast as 670Mbps when we turned on the lightning-fast WireGuard protocol - though a slight decrease in its previous performance, this is still healthily above average. The effect of that for the user is that you can happily leave Proton VPN running in the background of your computer or phone and rest assured that it shouldn't have an impact on the performance of your device.
Outside pure speed, we also like that Proton VPN has really upped its game on streaming (only when you have a Plus plan, though, it won't work on the free version) and is now one of our favorite Netflix VPNs. As well as opening up access to US Netflix exclusives when you're abroad, it helped us unlock Canadian and UK Netflix, too. It'll also make easy work of bypassing any geo-restrictions in place on BBC iPlayer, Prime Video, and Disney Plus.
What's more, Proton VPN has developed apps for iOS and Android that are a pleasure to use, has plenty of features, and barely logs anything about you when in use - indeed, just the fact it's based in Switzerland just feels immediately more private.
Proton still doesn't have the vast server network that the likes of ExpressVPN and NordVPN do, but it still has locations in 14 US cities, as well as three of its Secure Core servers, which reroutes traffic via Switzerland, Iceland, and Sweden (countries that are more privacy-friendly).
---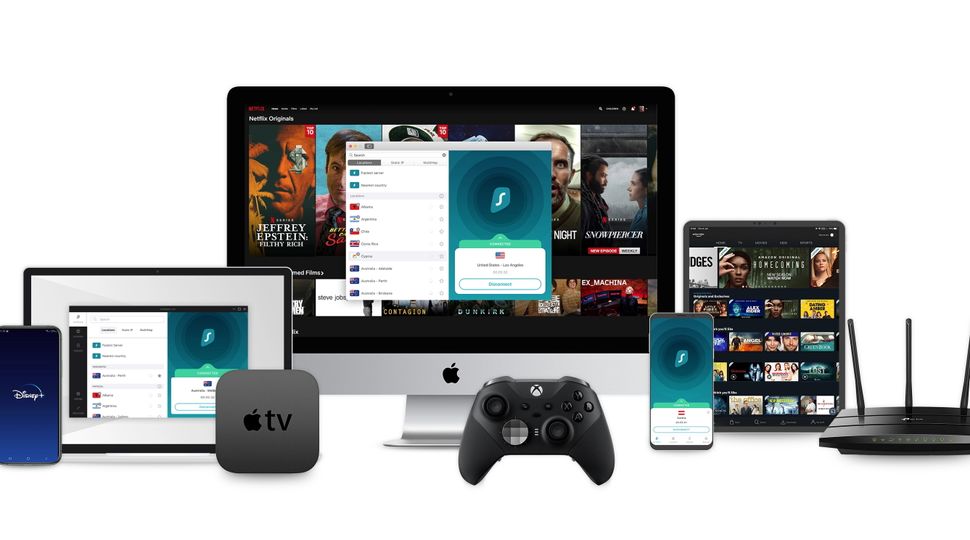 (opens in new tab)
The reputation of Surfshark has grown sharply in the VPN world. It's probably fair to say that its clean and friendly interface and branding are a tad less intimidating than some of the competition. And the pricing certainly is - nobody really comes close to stealing away Surfshark's spot at the top of our best cheap VPN countdown.
But unless you're an advanced user who wants all the features going, you won't feel shortchanged by Surfshark either. For starters, it's available to use on as many devices as you can handle in your household on the same, low-priced account. It's available on Windows, Mac, iOS, Android, Linux and a whole host of other gadgets.
At the time of writing, it offered servers in more than 20 different US city locations. That's more than most, and feels like a commitment to the security and site unblocking of those who are stateside.
---
US VPN: FAQ
What is the best US VPN?
Honestly, pick any provider from our chart of top VPNs, and you'll end up with something that's fit for purpose in the US - it's probably unsurprising that they all have an array of US servers and don't slouch when it comes to connection speeds.
But if you just want the best of the best, then you may as well head straight to the ExpressVPN website (opens in new tab). It is brilliant at unblocking geo-restricted content, has some of the best speeds around and is just so easy to use. Plus, you can give it a try and cancel within 30 days to claim a full refund if you're not happy.
What is the function of a US VPN?
A VPN - short for virtual private network - has a number of functions. Primarily, though, it allows you to change your IP address to appear as if you're elsewhere. This means you'll be able to spoof your device into thinking you're either inside or outside the US, giving you the advantage of unblocking and accessing other geo-restricted content.
It's also a security bonus, with other features and components including encryption to take your information and turn it into code, making it unreadable to any prying eyes. Kill switches, split tunneling and the like also prevent people from seeing what you're doing and allow you to maintain better online anonymity.
What can I watch with a US VPN?
Travel abroad with your laptop or phone, and you'll soon find that any attempts to watch the likes of Peacock TV, Paramount Plus, ESPN Plus or any other US-focused streaming services will be foiled. The geo-restrictions that these companies enforce mean that watching outside the United States is impossible...unless you use a VPN that is! The same goes for online access to the cable channels you pay for.
And if you're sat in the US now and want to use your VPN for BBC iPlayer or other overseas streaming content, then the world's best providers can help you with that, too.
Is a US VPN illegal?
It may seem like a silly question, but it's not. While you're absolutely safe and within your right to use a VPN in the USA, there are countries that have laws against them, including the likes of China, North Korea, and so on. However, within the US, VPN services are completely legal to use.
Of course, it should go without saying just because you're connected a VPN, doesn't make any illegal activity legal, or indeed make you immune from prosecution.
Want a freebie? These are the only free VPN options to consider