There are many factors that go into deciding on the best VPN for you. Security, privacy, geo-unblocking – the list goes on and on. But what's most important for many is outright speed – and we've found out which providers can claim to be the fastest of the bunch.
Speed is a critical metric for these services as well, because VPNs work by sending all your internet traffic via your chosen provider's secure server (twice, in some cases) — that's a lot of extra potential latency. Thankfully, by going for one of the best fast VPNs, you can mostly avoid any slowdown completely.
Depending on the robustness of the company's network and the number of servers it offers (with closer servers generally providing better speeds), some VPNs barely impact your connection. And we've tested all the top providers out there on their speed to make sure that you can confidently pick out a provider that won't slow you down - especially if you're using your service to stream video or play games, where having fast VPN speeds is a priority.
And to be obvious, the list below considers more than purely speed to establish the rankings. We've seen some mega fast VPNs that don't have the goods in other areas to justify a place among our recommendations.
Today's top 3 best fast VPNs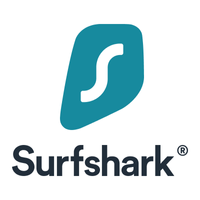 1. Surfshark - easy to use VPN that's great value
Having upped their speeds recently, Surfshark keeps giving us reason to recommend. It's still full of features and excellent at unblocking restricted services in 99 countries. At less than $2.50 USD per month, it's a reasonably priced option that's super simple to use.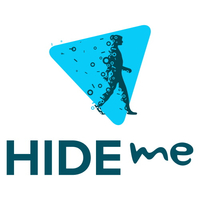 2. Hide.me VPN - some of the fastest speeds on test
Nord pips it to the top spot because of its all-round VPN game, but Hide.me has the goods when it comes to pure speed. When we fired used WireGuard in the US, we witnessed astonishing speeds of 900Mbps on our 1GB line - pretty much the very fastest we saw in our testing.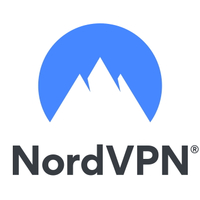 3. NordVPN - one of the biggest names in VPN
It's no surprise that one of the most famous names in virtual private networks is also one of the fastest out there. It's the consistency from region-to-region that really impresses. And NordVPN delivers when it comes to security, usability and streaming service unblocking, too.
The fastest VPNs 2023
In addition to being in the top three on our list of the best VPNs, Surfshark can also boast that they are one of the fastest as well. With speeds in our latest testing hitting up to 950Mbps (from 790Mbps previously), Surfshark has earned itself a spot as our pick for the fastest VPN. The OpenVPN speeds weren't great, however, but in most cases WireGuard will be the go to anyway.
When you sign up for Surfshark, the perks don't end with just speed, though. Surfshark unblocks a variety of top streaming services, allows for unlimited simultaneous connections, and as a fantastic support site.
Streaming content is a non-issue here as well, with Surfshark able to unblock everything from Netflix to Amazon Prime to Disney Plus. The available apps are a bit more complex than they really need to be, but that also means there are loads of features to be had. Even the Android and iOS apps are extremely user-friendly and offer many features that other providers don't surface on their mobile apps.
There's really no question whether Surfshark is a stellar, all around (and fastest!) VPN. The speeds speak for themselves, and all of what Surfshark has to offer otherwise really rounds out as the complete package. Check out our full Surfshark VPN review for all the details.
---
Over on our main VPN chart, Hide.me has been one of our biggest climbers in recent tests. One of the few independent providers among the big boys, the Malaysian-based company has a lot of going for it.
But undeniably, its most eye-catching asset from our in-depth testing was during our speed evaluations from the US and UK. Knowing that Hide.me takes this aspect seriously from the fact that it supports the ability to run in the Windows kernel for better performance, we had high hopes. But when we turned on the WireGuard protocol (available across platforms) on our 1Gbps+ cable connection, we had to check it multiple times to believe what we were seeing. The US test clocked in consistently at an eye-watering 900Mbps, while it wasn't far off in the UK at an average of 700Mbps.
And if you know that you'll be using your VPN for activities where WireGuard just won't fit, then the results of our OpenVPN testing was almost as impressive. The speeds we recorded were reliably over the 400Mbps second-mark on both sides of the Atlantic, with highs of 580Mbps in the US.
Outside pure speeds, Hide.me is nice and straightforward to use for VPN newbies, while also having plenty of configurable options for anybody who wants to go a bit deeper. And the service has really upped its game of late when it comes to unblocking geo-restricted material, coming up trumps in our streaming testing on services like US Netflix, Disney Plus and BBC iPlayer. There was the odd kill-switch niggle though, and if Hide.me really wants to mix with the big boys then we're going to want to see a nice fresh VPN audit.
---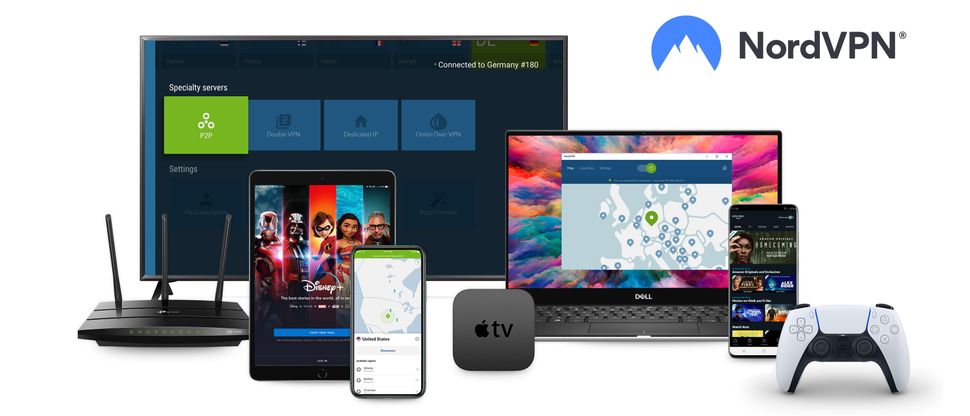 NordVPN is fast becoming one of those brand names that's just synonymous with the product itself - a bit like Hoover or Tannoy. And a good reason for its huge popularity (as well as all the advertising it does) is because of its speed.
When we tested it via US servers, we found connections speeds of up to 760Mbps when you use its own WireGuard-based NordLynx protocol - that's way up on the heights of 630Mb that we got from ExpressVPN. Now, there aren't too many homes around that have broadband as fast as that anyway, so don't expect your streaming or downloading speeds to suffer very much at all if you have NordVPN switched on in the background.
We also found that NordVPN has nailed things in terms of consistency on global servers, too. The UK speeds we saw, for example, were mostly on a par with the US. That's great news for travelers or people trying to access streaming feeds from other countries.
Outside that, NordVPN really comes good in terms of security and privacy. Its no-logs policy is independently audited, and it brings unique features like Double VPN and Onion Over technology to the table to ensure that your private details will never be leaked.
And if you've got the need for speed, we reckon it's because you're probably looking for a top streaming VPN. Nord has you covered on that front, too - it nails Netflix, unhooks Hulu, delves into Disney+ and unblocks BBC iPlayer.
---
TorGuard isn't the tops in our overall list of best VPNs, but it's certainly one of the fastest. With WireGuard speeds up to 950Mbps, as well as fast OpenVPN, it sits well above many others in terms of sheer speed. It's not necessarily for everyone, but it's an outstanding option when fast means business.
Built by technical experts, for technical experts, TorGuard has a target audience and hits it well. The apps can be very overwhelming to new users, but for those that need extensive customization, the options are there. There are some inconsistencies between platforms as well, but not enough that anyone should steer clear.
In our testing, we were able to unblock Netflix in the US, Channel 4 and 9 Now — but that's about it. There is fast email support, but the support site itself is a bit lacking in some key areas. We'd love to put TorGuard up higher on our best list, but it's the little things that keep it sitting toward the bottom — of which speed isn't one.
The fact of the matter is that TorGuard doesn't improve on some of the more "mainstream" options like streaming because it doesn't have to. They clearly know what they're doing — just look at the numbers — and are absolutely okay with doing what they do best.
---
Fastest VPN results comparison
Just want to know the raw speeds that we discovered in our testing? You can see our results from late 2022 in the table below, listed with their top US speeds. The table features some of the best providers tested, together with a few others that had particularly noteworthy results (good and bad!).
Just remember, this table is based purely on speeds, which is why we curated the providers that combine maximum performance, consistent speeds across regions and protocols, and other qualities in our countdown above.
Swipe to scroll horizontally
| | | |
| --- | --- | --- |
| Row 0 - Cell 0 | WireGuard (or Proprietary) | OpenVPN |
| ExpressVPN | 420-630Mbps | 375-385Mbps |
| TorGuard | 800-950Mbps | 630Mbps |
| NordVPN | 730-760Mbps | 220-250Mbps |
| Surfshark | 720-790Mbps | 130-140Mbps |
| PIA | 320Mbps | 170-190Mbps |
| Proton VPN | 360-670Mbps | 200-440Mbps |
| CyberGhost | 830-850Mbps | 300-415Mbps |
| Hotspot Shield | 300-310Mbps | 200-210Mbps |
| Hide.me | 550-900 Mbps | 440-450Mbps |
| IPVanish | 880-890Mbps | 120-160Mbps |
| Windscribe | 200-490Mbps | 120Mbps |
| Mullvad | 740-820Mbps | 480-490Mbps |
| TunnelBear | — | 310-380Mbps |
| PureVPN | 180-640 Mbps | 120 Mbps |
Fastest VPN FAQ
Which VPN is fastest?
In our latest round of speed testing, we saw some blistering speeds from a number of providers. But top of the pile in terms of consistently fast VPN connections in a number of different server locations is Surfshark VPN.
When using WireGuard in the US, Surfshark consistently hit speeds of 950Mbps when in the US. That's quite extraordinary, and means you can have Surfshark quietly protecting you at all times in the background, knowing that it won't cause you any lag.
How to choose the fastest VPN
Many VPNs claim to be the fastest around, but as you can imagine, often that's an idle boast. In this article, we are going to pinpoint the providers that we've found really deliver on the performance front, going by our reviews and testing.
Of course, speed isn't the be-all-and-end-all, and we always expect solid security and privacy from any VPN. As mentioned, broad server coverage is important here in terms of getting a fast and stable connection. And user-friendly native clients never hurt.
Bear in mind that the VPN won't be the only thing affecting the performance of your internet connection, and this can vary depending on your ISP, the time of day (particularly whether it's peak traffic times), and also the status of the service or website you're using.
Methodology: how we speed test VPNs
It takes us a long time to test the top VPNs every six months, and the speed testing is one of the most time-consuming parts.
To put every provider on an even playing surface, we use the same Windows set-up for each one on an Ethernet-based 1Gbps connection. Using a combination of at least three respected speed testing sites, we test our normal connection speed with the all VPNs turned off. Then - one by one - we turn on our VPNs, testing the speeds with at least five tests and then taking the median average as our result.
If the default VPN protocol for the service was OpenVPN, we then do the same thing with WireGuard or its own proprietary protocol (i.e. Lightway for Express, NordLynx for Nord, Catapult Hydra for Hotspot Shield, etc.) - or vice versa.
To ensure a fair test, we do this in the morning and the evening. And because connection speeds can change around the world, we test in the US and the UK to try and give the fairest representation possible.
What is the fastest free VPN?
When it comes to getting the best performance from your VPN, both in terms of speed and other areas, we always recommend paying for your VPN. While free VPN tools are available, it's wise to err on the side of caution, with many only able to maintain the infrastructure to run its VPN by logging and selling your information onto third parties. This means they're really not as secure as you'd like.
That being said, with ProtonVPN offering above-average speeds, it may be worth trying out its free plan option before upgrading to reap the full benefits of its features and extensive list of servers. There are faster providers out there, so best to try and see what works for you.
Most other VPN services give you a courtesy window to try out the VPN with the safety blanket of an all-your-money-back-guarantee, spanning anywhere from 30 to 45 days.