A Canada VPN is what you need to keep up with your favorite sports teams and shows while traveling, keep out of sight of the Five Eyes Alliance, or simply be more secure while working online. We've spent hundreds of hours over the last 15 years thoroughly testing dozens and dozens of VPN services to find the best value, the most secure, and the fastest ones.
The best VPNs have servers located around the world. This lets you connect to one in Canada, even if you're working overseas, and still use your TV streaming accounts, like Netflix, Amazon Prime, or Hulu. Or maybe you're working in Canada and need to catch the latest episode of Ted Lasso. A Canada VPN lets you connect to a server in your home country to watch it.
Canada VPNs protect your privacy by using encryption to scramble your data. This way, even if it is intercepted, it's nearly impossible to decipher without the code. It also makes it hard to trace your online history back to you, or follow files, attachments, and other messages you send to others—this is known as torrenting.
No matter what you need it for, here are the top VPNs that work in Canada.
---
Our list of today's top 3 best Canada VPN: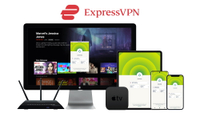 1. ExpressVPN: the #1 best Canada VPN
From our in-depth testing, we found ExpressVPN to be the greatest VPN out there - and it's no different if you live in or are visiting Canada. Use the 30-day money-back guarantee to try its fast connections, servers in 90+ countries, and unblocking of geo-restricted streaming content completely risk-free.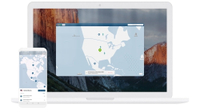 2. NordVPN: huge name in security around the world
NordVPN has doubled-down on anonymity and security, with features like 'Double VPN' for yet another layer of encryption and a no-logging policy given the thumbs up by independent auditors. But it's fantastic at unblocking restricted websites at home and abroad, too. It really is the complete package.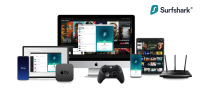 3. Surfshark - a fast unblocking whizz
Get the best of both worlds with reliably fast speeds, excellent unblocking capabilities across top streaming platforms, and feature-packed, open-source apps for a number of devices. Plus, Surfshark is a top-value VPN.

What is a VPN?
A virtual private network (VPN) connects you to the internet through a server outside of your area. When you connect to the internet from your home network, your device's IP address is used to show your physical location. Connecting through a VPN server changes this to a different location by giving you a different IP address, making it harder to trace your online activity back to you.
Using a server in a different country lets you unlock geo-restricted content. For example, if you're traveling in the US, a US IP address will not allow you to access your Canada TV stations or streaming services. But connecting to a VPN server in Canada will.
VPNs use encryption to further protect your privacy. Encryption is kind of like a secret code. It scrambles up the data being sent from your device, whether it's online searches, websites you visit, or messages your send. This makes it harder for it to be intercepted and if it is swiped, impossible to decipher without the keys.
Encryption is used by financial institutions and militaries to secure their sites, any personal information they save, and messages sent and received. This is how secure encryption is.
Every VPN service has a privacy policy that guarantees that it won't save any of your personal information, including your name and address. Known as logging, VPNs want you to be able to trust them with your online privacy, so they promise to not log your online history, either, so nothing can be traced back to you, even through them.
What to look for in a Canada VPN
After all the testing, evaluating, and reviewing we've done with VPNs, we've learned a thing or two about what you should look for. Most of these have the same specs you need for simply browsing online, unlocking geo-restricted content, or torrenting. But there are some more specifics for each of these that will make choosing a VPN a little easier.
Security is the top priority of any VPN. The best VPNs use an encryption protocol called WireGuard because it is the most secure right now. However, not all VPNs have updated their services to use this, yet. Most VPN services also use an older protocol called OpenVPN and it really secure, too. So don't be afraid to use this.
Another important feature is a company's no-logging privacy policy. This means that the provider never retains any identifying information about you, so even if governments request your data, it won't be able to share any sensitive details about your sessions.
Did you know?
Surfshark logged the fastest time of all the VPNs we tested with a top speed of 950Mbps.
Speed is important if you want to use a VPN for streaming your favorite shows, or online gaming, or if you're just impatient and don't want to wait too long for a site to load or a file to send. The median speed of the fastest VPNs we tested is 700Mbps, which is plenty fast. Though services with a top speed of only 560Mbps are good enough to support TV streaming.
The number of servers and server locations is another important factor to consider. More options mean a better chance of getting a fast and reliable connection. For a Canada VPN, you surely want a strong network in and around main cities like Toronto and Vancouver.
Finally, VPN apps should be straightforward and user-friendly. Also, check the number of simultaneous connections supported, as it's always a bonus to be able to use multiple desktop PCs and mobile devices with your VPN.
Top 5 best Canada VPNs 2023
There are many reasons why ExpressVPN keeps, testing after testing, topping our favorite VPN charts. Possibly the most enticing thing about it is just how the software is to download and use—the mobile clients especially are some of the best we have seen. And if you do find yourself getting tangled in knots, it's wonderful 24/7 live chat support will come to your rescue in no time.
ExpressVPN is #1
Read our full ExpressVPN review to learn why we place it at the top of our VPN list and feel it's the best for all users, including those in Canada.
In terms of server coverage, Express boasts more than 3,000 secure international servers across 94 countries worldwide. Hundreds of these are based in Canada, spread across the three main cities of Montreal, Toronto and Vancouver.
Its numerous native apps also comes packed with security features like the industry standard 256-bit encryption, its very own WireGuard-inspired Lightway protocol and a ton of strong options like its ultra-reliable kill switch. While privacy-wise, the provider regularly calls independent auditors to confirm its no logging policy.
Despite not being the fastest VPN around (its peak speeds dropped from 630 to 560 Mbps with Lightway last time we checked), these should be good enough for most users. Plus, its unlocking power is still strong with any types of online restrictions and streaming platforms. Try it out risk-free for 30 days to take advantage of the special offer on its 1-year plan available to TechRadar readers only.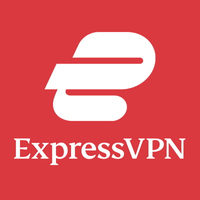 Grab the best Canada VPN 2023 with 3 months extra FREE
As if the quality of ExpressVPN wasn't enough on its own, it also has some great pricing to tempt you in. Opt for an annual plan and you instantly get three months free and a whole year of secure cloud backup from Backblaze! Still not sure? Then you can always take advantage of the 30-day money-back guarantee.
---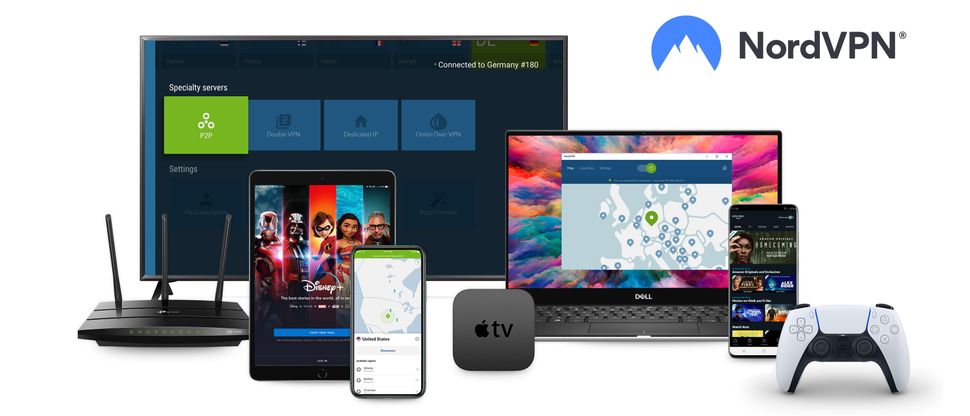 If security is your main concern, then NordVPN is a great pick. Its 'Double VPN' feature sends users' internet activity through two VPN servers for extra security, for example. It even boasts two kill switches to prevent any data leaks from happening. And, that's just for starters!
Don't miss your favorite shows!
Here is the full NordVPN review where you can learn more about what makes it so secure and why we recommend it as a reliable streaming VPN.
Other NordVPN's advanced features include encrypted traffic over the Tor network, encrypted chat, dedicated IPs (at an additional cost), and a 'zero logs' policy that's been audited by PricewaterhouseCoopers. What's more, its new Meshnet technology might just be one of the most valuable built-in VPN extras we've seen so far.
There's plenty of server coverage, too. It has more than 480 local servers across the three biggest cities in Canada, and another 1,900+ south of the border, with most of them being P2P-friendly. The client is simple and straightforward, and performance is almost top of the class. Its WireGuard-based protocol NordLynx produced some spectacular speeds last time we checked, recording highs of 820Mbps.
Hockey fan abroad? NordVPN is also a reliable streaming VPN, allowing you to watch domestic coverage that you wouldn't normally be able to watch overseas. In terms of Netflix, while it had some niggles previously, NordVPN is now one strong Netflix VPN, accessing libraries in the US, UK, Canada, Australia, and even Japan. You can even try it out for yourself with its 30-day money-back guarantee!
---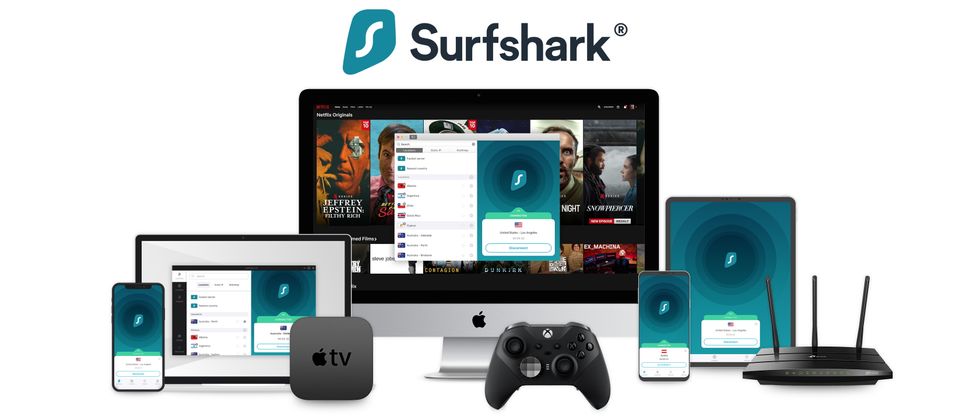 The best cheap VPN around, Surfshark's pricing really makes it stand out from the crowd. Good price doesn't certainly mean low quality, though. Its apps are super approachable, making the provider an ideal choice for newbies. What's more, you can use your VPN on as many devices as you choose at once. That's perfect to secure all your family with just one subscription.
The numbers don't lie
Our tests show Surfshark VPN blows the competition out of the water with its incredible speeds, and it's secure, too. Learn more in our full review of Surfshark.
---
When it comes to privacy, Proton VPN is a secure bet. The same Swiss-based provider behind the encrypted email service ProtonMail, it boasts a strict no-logs policy as well as independently audited and open-source apps. What's more, we couldn't find any trackers on its website nor Android apps last time we checked.
Why choose ProtonVPN?
ProtonVPN is one of the best for torrenting (person-to-person connections) and has more mobile features than most others. Learn more in our full review.
This, combined with 64 servers based across Vancouver, Montreal, and Toronto makes it a great Canada VPN option, whether you want to circumvent its new laws, or you're traveling abroad and want to access Canadian broadcasts back in the Great White North. It even includes three Secure Core servers rerouting your traffic via Switzerland, Sweden, and Iceland for better privacy and stronger security.
Proton VPN is great for that, able to bypass geo-restrictions and access the likes of Prime Video, Disney+, Netflix, and Amazon Prime. Its speeds dropped from the last time we tests its performances. However, top speeds of 510Mbps with WireGuard and from 210Mbps with OpenVPN are still enough to support streaming.
Its free VPN with unlimited bandwidth is perfect for those looking for better privacy - the provider has even recently enlarged its network coverage, passing from 29 free servers to more than 100. However, you'll need to upgrade to a premium plan for enjoying its P2P and streaming unlocking capabilities.
---
For those that want a ton more features and configurable options, Private Internet Access (otherwise known as PIA) is a great choice, especially if you want to load it up across devices, with compatibility across a number of interfaces. These might be a bit intimidating for those new to the VPN world, though.
An impressive network coverage, PIA is said to have well over 10,000 servers with key cities in Canada within its network of 84 countries including Vancouver, Toronto, Montreal, and even Ontario. Load it up on all your devices with a generous 10 device limit and benefit from its exceptional kill switch, alongside Smart DNS, P2P across all its servers, and MACE (its built-in ad, tracker, and malware blocker).
Despite a few niggles, PIA does unlock most streaming platforms. These include Disney Plus, Prime Video and some Netflix catalogs (the US, UK and Canada ones, specifically). And while this time it managed to unblock BBC iPlayer, it failed to do so with 10Play.
A service that keeps improving, its performances have seen a boost during our last round of testing. Despite not being the fastest VPN around just yet, its speed peaks raised from 320 to 510Mbps with WireGuard and from 320 to 440Mbps with OpenVPN. The provider also finally carried on an independent audit on its no-logs claims, while a more detailed security audit is underway.
---
Canada VPN FAQ
What is the best VPN for Canada?
The competition is tough, but top of our list at the moment is ExpressVPN. You can see from our full guide all the reasons why, but in short it's about speed, security, service, streaming, and pure ease-of-use. ExpressVPN ticks all the boxes, with servers in 90+ countries (including in three Canadian cities) and a 24/7 live chat support team that will come to your rescue in the rare event that you're having trouble connecting.
Why get a Canada VPN?
VPNs were originally designed with online security in mind - using encrypted tunnels and faceless servers to ensure that your activities could not be traced — and for many Canadians, that will remain the main reason for getting a VPN.
But it's the flexibility and extra use cases that have contributed to the massive growth in the VPN industry. The fact that you can use them to make your laptop or mobile think they're in Canada, even when they're not, has become a lifeline for travelers and expats to watch Canadian TV while overseas - even when they're on the other side of the globe.
Logging on via a server elsewhere also means you can access websites that may otherwise have been blocked in your corner of the country - hence why VPNs for streaming have become so popular these days.
Is a VPN legal in Canada?
It's a fair question, considering there are some countries in which the use of VPNs has been banned. However, in Canada, using a VPN is completely legal, though it is fair to say the anonymity awarded from a VPN doesn't automatically exempt you from any illegal activities you may choose to carry out while connected to one.
Which free VPN has Canadian servers?
While we always recommend opting for a paid-for VPN service to benefit from optimum security and full run of all premium features, there are a number of free VPN services that might just tick your boxes, including offering servers based in Canada.
That being said, with many free services offering subscriptions to its fully featured counterpart, you may find yourself limited to just a select few servers. Whether you're looking to connect to one in Canada, or a location elsewhere, you may struggle to do so without becoming a paid subscriber.
How can I use a Canada VPN to unblock geo-restricted content?
Using a VPN to access geo-restricted content is fairly straightforward. Simply get all set-up with your chosen VPN, from subscribing to downloading the right client for your device.
Once you're all ready to go, connect to a server if your desired location. For instance, if you're abroad and want to stream TSN or Citytv, you'll need to connect to a server based in Canada. When you're connected to that server, visit your chosen broadcaster's website or app on your device and watch away.
If you wanted to get access to US Netflix, you'll need to connect to a server based in the US to trick your device into thinking you're there. Then login to your Netflix account and exclusive US titles should appear there. Be warned, though, this does go against Netflix's Terms of Use, with recent reports claiming Netflix has been blocking residential IP addresses.