Most VPNs are designed to work on several devices and platforms, but usually, the number of tools and the level of security is greatest with Windows 10 VPN versions. This doesn't automatically mean it's the best for these types of devices. For example, our tests show some VPNs kill switches don't work as effectively with Windows as they do for Mac or mobile.
Since the best VPNs aren't created equally, we test dozens of VPNs throughout the year and rely on our 15 years of expertise and in-depth testing to create a list of really good the best Windows 10 VPNs for PC.
The list is exhausting, but we'll walk you through what you need to know, the important features to look for, and the tools you need for specific functions, like streaming and torrenting, so you can make the best PC VPN choice for you.
Today's top 3 best Windows VPNs for PC: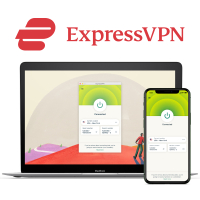 1. ExpressVPN: best VPN for Windows and beyond
ExpressVPN shines brightly across most platforms out there, but its Windows version is probably the service's very strongest suit. It has a remarkably easy-to-use client, provides industry-leading encryption, provides access to servers in 90+ countries and there's always 24/7 customer support in case you ever run into difficulties. A superb service.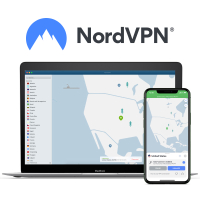 2. NordVPN: fast, strong, reasonable PC VPN provider
NordVPN's enormous reputation is largely staked around the security smarts it has on offer. Plenty of protocols (including its own NordLynx), Double VPN, 'Onion over' privacy and a no-logging policy audited yearly should give you the peace of mind you require when using the internet anonymously on Windows devices. And it also displayed some of the most consistent and fast connections we saw in our most recent speed testing.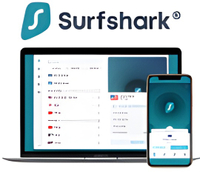 3. Surfshark: an affordable Windows VPN alternative
Surfshark is one of the most attractive VPNs available for PCs right now - both in terms of quality and price-point. Unlike the two providers above, you can sign up for an effective monthly cost of less than $2.50 (when you sign up for a two-year sub) and yet still get the same level of encryption, access to a world of geo-restricted streaming content and use across as many online devices as you (and your family) can handle.
What is a VPN?
A Virtual Private Network (VPN) is software called a client whose primary function is to keep your internet connection, browser history, and device location private. This is done in several ways, but the most important is through the use of encryption.
Encryption is a way of scrambling your data so it can't be read. Many government agencies, militaries, and even financial institutions use encryption when saving files, sharing data, and receiving personal information through their websites, email, or messages. The highest encryption level is known as AES-256 bit. The best VPNs should use this level of security.
Another helpful security tool of a VPN client is the number and location of its servers. When you log onto the internet, your device is given an IP address that is specific to your location, and even more specific to your home address.
Since connecting to a VPN requires you to log in through one of the client's servers, your IP address will be different every time you log in. This makes it really hard to trace your online activity back to you, your device, or your address.
You can use a VPN to secure person-to-person (P2P) data transfers. This is also called torrenting. By nature of their designs, a VPN will encrypt these messages, but some VPNs are specifically designed to support torrenting with dedicated servers with faster connection speed to help cut down on the risk of the data being intercepted.
And finally, every country has content that you can't access unless you are physically present in that area. This is known as geo-restricted content, and most often is used to refer to TV streaming services. But there is other content that is restricted if you're in a country, like China.
When you connect to a VPN in a geo-restricted area, your device's IP address will show that you are local. This lets you log into your home accounts and watch your favorite shows on Netflix, Amazon Prime, AppleTV, the BBC, and others.
How to choose the best Windows VPN for PC
Unsurprisingly, most major VPN companies work on a 'Windows-first' basis, developing their product for the world's most-used operating system (Mac users aren't totally left out, though). That means the VPN clients for PCs are generally feature-packed and offer a multitude of options to suit most users. But some are still easier to use than others, and our top picks below are all an absolute doozy to set up and operate.
Other TechRadar VPN guides
Regardless of how you intend to use your service – although even more so if you'll likely be streaming or take your gaming seriously – you'll want one that's fast, with robust connections. If you use your monitor or laptop as a TV as well as a PC, we suspect that you'll also want to make sure that your PC's VPN can unlock content that's usually geo-restricted: shows and movies that are exclusive to US Netflix and other streaming services, for example, or even sports that generally wouldn't be available to live stream where you are.
If you tend to use your Windows laptop on public Wi-Fi, you'll also want guarantees around the extra layer of online safety that the VPN affords. And that goes double if you're on your travels to a country with greater online censorship (VPNs are a great way to get access to social media apps and other sites in countries where they've been blocked) or that's infamous for government snooping.
And price is always worth bearing in mind, so you'll see the current best rates for each of our recommended services below. It's no secret that ExpressVPN is a bit more expensive than others, but you may consider it's worth the cost considering what a strong VPN for PC (and other devices) it is.
2023's best Windows VPNs for PCs
ExpressVPN remains at the very top of the pile when it comes to our overall rankings of today's available VPNs. Just like it does on mobile, Mac and other devices, Express really impresses as a Windows VPN for a number of reasons.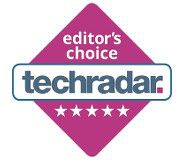 Interface: From the moment that you install ExpressVPN onto your PC, you feel in capable hands. It all starts with an intuitive interface and big, welcoming On/Off and Choose Location buttons. You'll be up and away in no time at all, even if you're not very computer savvy.
Features: The Windows 10 client boasts an excellent UI packed with a bunch of features including smart server recommendations, multiple VPN protocols, and kill switch technology. A convenient bonus is an ability to control the VPN from browser extensions, and a special mention goes to the split tunneling feature, which is great for torrenting or restricting the VPN connection to a single browser.
Check it out
From an easy user interface to a host of security tools, plus speeds to support streaming and torrenting, it's no wonder ExpressVPN is our top pick. Read our review to learn more about this incredible VPN.
On the security front, ExpressVPN also delivers in terms of protocols and strong encryption, while the independently audited privacy policy clearly states there is no gathering or logging of traffic data, connection IPs, or online activities.
Streaming: A long list of features certainly helps, but you might just want to know whether ExpressVPN can help you watch foreign Netflix and overseas sports coverage. The simple answer is: yes. In our testing, it unlocked Netflix (and the likes of Amazon Prime Video and Disney Plus) every time.
Speed: We witnessed outstanding performance for local servers, with very decent results for long-distance connections as well. And it is only set to get better as the service now provides access to its proprietary Lightway protocol.
Professional 24/7 customer support is provided via live chat or email for any problems the user might encounter. Simply put, you'll see from our in-depth ExpressVPN review that this a service that has the lot and is an easy choice as our number one pick VPN for PCs.
NordVPN is a mainstay on many 'best of' lists for several good reasons. For starters, it boasts a server network of 5,400+, allows seven connections per subscription, has its no-logging policy audited yearly by PricewaterhouseCoopers, and has a fantastic track record of unblocking almost every streaming service out there.
Interface: The Windows client is fast to set up and the busy Nord devs have been working away at making the Windows client even easier to use - it features a compact interface that has all the essentials and then some (it's now added the split tunneling feature like it already has on its Android VPN app). Although, we think it may rue its decision to get rid of the handy old 'Favorite' servers bookmarks.
Double, double your protection
There's a reason NordVPN is consistently on the top of our best lists and part of that is its double coverage of encryption. Read our NordVPN review to learn more of the extra security steps this service takes.
Features: The one factor that will matter most to many PC VPN users is its tight security. The service offers a certain number of 'Double VPN' servers which pass your data through two separate VPN servers, not just one, which makes things even more secure. The Windows kill switch works nicely, too.
Streaming: When it comes to streaming, NordVPN offers some of the best unblocking capabilities right now. Not only can it access Netflix libraries around the world (including the US, UK, Australia, Canada, and Japan), but it'll also open the barriers to the likes of BBC iPlayer, Prime Video, and Disney Plus.
Speed: All this is bolstered further by NordVPN's very own NordLynx protocol, which sees it as one of the most reliable performers. In our latest round of testing, while no longer quite hitting the highs of some of the fastest VPN, it still maintains some excellent peaks ranging from 730-760Mbps.
NordVPN is a quite superb all-around Windows VPN. There's also a 30-day money-back guarantee, and it becomes rather affordable (aside from the monthly subscription), offering numerous plans with the best value option being the multi-year subscription.
---
If you worry that VPNs might be a bit complicated to use and understand, then Surfshark is here to put you right back into your comfort zone. Generally - but particularly on Windows 10 - it's a VPN that makes operating a virtual private network feel like second nature. It's just so easy to use.
Interface: Getting started is straightforward and, once you're in, we love the way that the main interface adapts like a responsive website as you resize windows and navigate the app. It keeps things simple in its smallest form but opens up more and more features as you expand it.
Features: Underpinning all that is your choice of OpenVPN, IKEv2 and WireGuard security protocols, private DNS, AES-256 encryption, and a ready and waiting kill switch in case your connection drops. Although we'd like the latter to be a bit more clear in its messaging when your connection drops.
Streaming: If your priority is more about getting a VPN for streaming, Surfshark boasts a long list of streaming service that it will get you access to (Netflix, Amazon Prime Video, BBC iPlayer, and Disney Plus among them), turning your laptop into an all-firing multimedia center when you're out and about.
Speed: While its OpenVPN speeds are a touch slow, WireGuard is where Surfshark really excels with highs of 720-790Mbps in our recent round of testing, making this one speedy performer.
Ultimately, we're well aware that it's the Surfshark price, (assuming you're happy to commit to its services for a couple of years) that really stands out.
---
Proton VPN continues to improve and make itself a contender among the big boys with its Windows 10 client, a great option if you're after a sleek, intuitive client that offers plenty of features and settings to play with. When we opened it up, we enjoyed the choice of navigating its map interface or collapsing it for a more standardized list format for accessing different locations.
Start here
Learn in our Proton VPN review why we think it's a good place for newbies to start, plus how it compares to top services like ExpressVPN.
In either view, Proton highlights which servers support P2P or Tor with clear icons, and by clicking on a specific location, it'll drop the servers available with colored indicators to display the kind of load currently on each one.
Its Profiles feature is also super nifty, functioning as a more extensive Favorites list, allowing you to opt for connecting to a specific server in a certain location, or creating one that ensures you're immediately on the faster server in a country.
It also comes loaded with Quick Connect, its new VPN Accelerator, Auto Reconnection, and a kill switch that we were gratified to find did its job well.
You'll be able to choose between OpenVPN and WireGuard. In our speed testing, we saw a slight decline in its previously excellent performance, with some lower lows seen. Still, with a range of 360-670Mbps, at its best it's still ticking along at a fast rate.
In terms of unblocking streaming services, Proton have got you covered there, too. It'll unblock Netflix (in the US, UK, and Canada at least), as well as the usual suspects - BBC iPlayer, Prime Video, and Disney Plus. And, of course, its free VPN option allows a great starting point for any VPN newbies.
---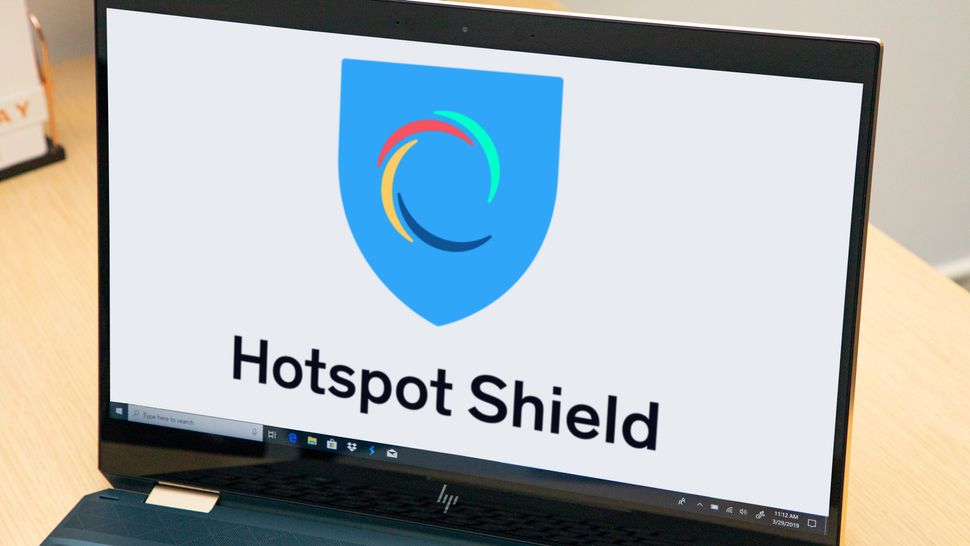 Hotspot Shield has been a big player in the Windows VPN game for some time now, with its Catapult Hydra protocol seeing it ride a wave to a top 3 spot. However, the outright impressive speeds we once saw continue to be vastly overtaken by other WireGuard VPNs, with its own performance slipping below the average figures. That being said, its interface is still a great choice for those after a Windows 10 VPN for their PC.
Can't beat this guarantee
Hotspot Shield is pretty good for mobile devices, and for PCs, too, but what really sets this VPN apart from others is its 45-day money-back guarantee. Learn more in our Hotspot Shield review.
Hotspot Shield offers a Windows client that is ridiculously easy to set up and use - even for VPN newbies. Hit the big, fat On/Off button, and you'll be connected to the server of your choice (or it will guide you to your most local server if that's what you want) in a matter of moments.
There's a Smart VPN feature that helps you connect to the ideal server dependent on your location and activity, a fully functioned kill switch, and a bonus feature that automatically connects Hotspot Shield when you access unsafe Wi-Fi hotspots - so ideal for the cybersecurity conscious.
Unblocking YouTube, BBC iPlayer, Amazon Prime Video, and Disney Plus in our tests was a breeze. However, Hotspot Shield failed at the last hurdle when it came to Netflix. It was unable to unblock any Netflix library around the globe, only managing to access Canada's Netflix library in one of our three attempts.
However, there's P2P support on every single server, making it a handy torrenting VPN, at the least.
---
Compare VPNs
Swipe to scroll horizontally
| | | | | | |
| --- | --- | --- | --- | --- | --- |
| | ExpressVPN | NordVPN | Surfshark | ProtonVPN | Hotspot Shield |
| Overall rating | 100% | 90% | 90% | 90% | 80% |
| Starting price | $80.04/15 mo | $68.85/15 mo | $47.88/yr | $9.99/mo | $95.88/yr |
| Max number of connections | 5 | 6 | Unlimited | 10 | 25 |
| Number of server locations | 160+ | 60+ | 100+ | 65+ | 125+ |
| Number of servers | 3,000+ | 5,500+ | 3,200+ | 1,700+ | 1,800+ |
| Money-back guarantee | 30-day money-back guarantee | 30-day money-back guarantee | 30-day money-back guarantee | 30-day money-back guarantee | 45-day money-back guarantee |
---
How we tested Windows VPNs for PC
For over 15 years our TechRadar testing team has used our technology backgrounds, hands-on experience, and research capabilities to dive deep into the weeds of dozens of VPN services. Some aren't worthy of our stamp of approval, but those that are included in our Best VPN guides have passed our rigorous tests.
To begin with, we want to make sure the VPNs we recommend are secure to use. As part of our testing, our IT experts do everything they can to find flaws. This includes trying to force the VPN to drop, and if successful looking at how well the kill switch kicks in. They also try to punch through the VPN running on one device with another device to see if any information is leaked.
Because your privacy is so important, we spend a lot of time reading the fine print of each VPN privacy policy. We take note of those that include a no-logging clause and give extra points to those that allow third-party audits of their claims. This isn't many VPN services, but Surfshark is one that does.
Another important factor in determining privacy is where the VPN is based. There are some countries that band together to form the Five Eye Alliance. This group promises that any online, software, or tech programs from companies based in their countries will keep logs of their users for 30 days, just in case law enforcement needs to review it.
VPNs are also subject to the Five Eyes Alliance, so choosing one in a more neutral location is a security plus. ExpressVPN is based in the Virgin Islands while Proton VPN is a Swiss company. This is one of the reasons they both land on our Most Secure VPN buying guide.
Speed is a big must-have if you need a VPN for torrenting or streaming TV shows. Torrenting is the process of sending and receiving files, such as email attachments, to and from a specific individual. This is sometimes referred to as a person-to-person (P2P) transfer.
Usually, you'd use a VPN for torrenting when the information you are sending is confidential, like a contract, or an application where personal information is provided. In order to reduce the risk of the file being intercepted - even though it will be encrypted and hard to decipher - a VPN with a high speed is important. VPN speeds refer to how fast information travels between two points including to VPN servers, or even two people's personal devices.
For TV streaming, higher speeds mean it's quicker to download the movie you want to watch, and there's less chance of lag or buffering when watching live streams of your favorite reality show, or sports game.
In both cases, we took testing of speed pretty seriously. First, we used performance testing sites, including SpeedTest, nPerf, and SpeedOfMe to determine the average speeds of our connections. These tests were run several times from various devices (PC, mobile, etc.) and from different locations. We have several test machines set up in the US and the UK and use both testing locations to tap into servers worldwide to help with our testing.
We also connected using different encryption protocols. OpenVPN has historically been the go-to, but recently WireGuard has proven to be more secure and faster. But we still test both along with the IKEv2 protocol which is commonly used on Mac devices. Surfshark came out on top with its impressive 960Mbps speeds. But even VPNs, like Express, that only have a top speed of 560, are still plenty fast to support TV streaming.
Talking about streaming services, when you travel outside of your country, or viewing area, sometimes your account will be blocked because it picks up your device's location as being away from your home or city. It uses an IP address to determine your whereabouts.
Connecting to a VPN server gives you another IP address that matches the location of the server. For example, if you're traveling to Australia from the US, connecting to a US VPN server will give you a US IP address. With this, you can access your online streaming accounts and watch your favorite shows.
As part of our in-depth testing, we try and tap into as many channels and streaming services as possible. And we don't limit ourselves to just a couple of countries. For example, we know exactly which VPNs unlock Netflix Japan, Netflix UK, and Netflix Canada.
Other common services and channels we test are Amazon Prime, Hulu, and Disney+. We also check out the BBC, ITV, and Channel 4 in the UK, and bother 9Now and 10Play in Australia. The best streaming VPN has all the details and results of this part of our testing.
Best Windows VPN for PC FAQ
What is the best Windows VPN for PC?
Currently, we rate ExpressVPN as the best PC VPN that you can get for Windows.
It's an absolute dream to use on desktops and laptops (as well as mobiles and pretty much everything else, for that matter) and supplies fast, reliable server connections. It's got a proven track record of unblocking Netflix and loads of other streaming services, while also having the security smarts to give you peace of mind that your online activities will always be anonymous when it's switched on.
What can I do with a VPN on my PC?
Although VPNs started life as a way to share data securely, they have become a lot more broad in their usage. If you use your Windows 10 laptop as a portable multimedia device, for example, you can geo-spoof your PC IP address to other regions of the world to make sure you don't miss out on your favorite content when abroad - or even catch films, TV and sport that is shown in other countries but not yours.
Virtual private networks have also become a key tool in unlocking restricted websites on PCs (just one of the reasons why VPNs in China have become so popular, with the likes of Google, Facebook, BBC, CNN and more being blocked there).
There are plenty more ancillary VPN uses you can explore, too - you can discover more by clicking the link.
How do I set up a VPN on my PC computer?
Once you've chosen the ideal VPN for your PC, getting started is ridiculously easy. We've gone into it in some detail in our dedicated guide to how to set up a VPN, but anybody - from inexperienced Windows users to absolute pros - can get going with ease. Head to the website of your chosen provider, and it will guide you to the download page for Windows. Once downloaded and installed, most VPN clients have a big fat 'On' button that you just can't miss and will give you a long list of countries from which to choose your server.
Does Windows 10 have a built in VPN - and is it good?
Many people don't know that Windows 10 has its own built-in VPN client. But before you rush to cancel your current VPN subscription, it's worth taking a closer look at what the Windows option is capable of.
The most important thing to know about the built-in Windows option is that it's not really a VPN service - or at least not the kind we've become accustomed to from third-party providers. Windows doesn't give you access to a secure server network, which is what you pay for when using a VPN service. Instead, the built-in tool is just a desktop client for connecting to a third-party network, and it can't help you with all the other use cases that we've described above and has limited features.
What's more, it's rather complicated to get set up and requires a deep dive into your network settings and probably even some tinkering with your router. In contrast, the VPNs listed above can get you protected within seconds, are supremely easy to use and only cost a few dollars a month.
How safe is Windows 10
Microsoft's latest operating system, Windows 10, is a significant improvement in terms of security and protection over previous incarnations (some people even argue that you don't really need a Windows 10 antivirus any longer). Even so, there are some widely discussed, controversial privacy issues pertaining to the OS, and what's more you can never be 'too' secure, let's face it.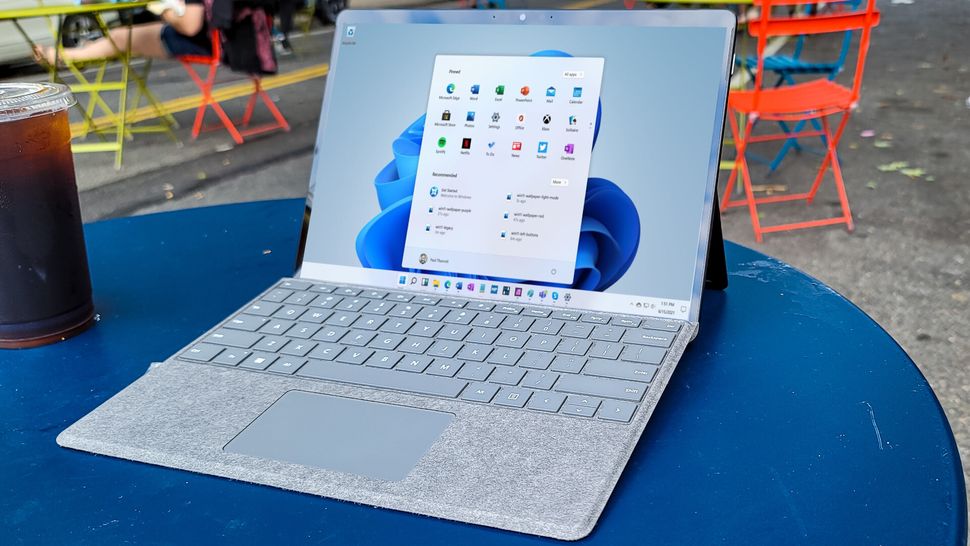 Can I use VPNs on Windows 11
There's no reason to think anything other than the fact VPNs will work just as well with Windows 11 as they did on Windows 10. That said, you should be aware that all of our VPN testing was carried out on a Windows 10 experience.
It is worth noting though that one of the biggest VPNs in the game - NordVPN - has had some teething issues with people beta testing Windows 11. So ensuring compatibility with the updated OS will be key for VPN companies as more and more users upgrade.