The best VPN service in 2023
VPN
Contributions from
last updated
Protect yourself online and unblock content abroad with a virtual private network as I compare the top 10 apps available today.
Best VPN - quick menu
1. Top picks at a glance
2. Best VPN overall
3. Best VPN with antivirus
4. Best cheap VPN
5. Best Linux VPN
6. Best of the rest
7. VPN industry rankings
8. The fastest VPN
9. How to choose a VPN
10. How we test VPNs
11. Our experts
12. VPN FAQs
13. How we test
A Virtual Private Network (VPN) is a privacy tool that protects your device and information when you're online. The best VPNs encrypt your data and route it through a secure server—giving you a new IP address, and making it appear as though you're in a location of your choosing. This makes it easier to unblock streaming services and restricted content abroad whilst hiding your internet usage from cyber criminals, internet providers, and even governments.
However, there are hundreds of VPN providers to choose from, and unfortunately, most of them don't offer the privacy and security you need. In TechRadar's 15 years online, our experts have tested and reviewed over 100 VPN services, and in the past three years I've found countless providers that don't meet our standards.
To help you choose which one is worth your hard-earned cash, I've compared the technical security, privacy policies, features, unblocking capabilities, speed, server locations, and (most importantly) the value for money of the best services to curate this list of the top 10 VPNs in 2023.
The three best VPNs at a glance
Want a quick answer? Here are the three best VPN services right now: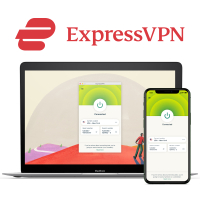 1. ExpressVPN: the best VPN service in 2023
ExpressVPN offers easy-to-use apps, lightning-fast speeds, peerless quality, and reliable content unblocking—all with 24/7 customer support. It even comes with a built-in and reliable password manager to make life simpler.
It's pricier than competitors like NordVPN, but ExpressVPN makes up for it by offering 1 year of unlimited cloud storage and 3 months of extra protection for free on a 12-month subscription. With a 30-day money-back guarantee, you can put it to the test without risking a penny.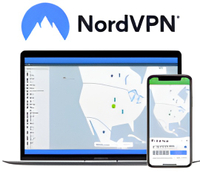 2. NordVPN: the fastest VPN around
NordVPN offers an all-in-one VPN solution with built-in ad blocking and malware protection as standard. Combine that with rapid server speeds, lots of customization, and fantastic features, and you can see why it's a close runner-up to ExpressVPN.
It currently tops my list as the best VPN for Netflix, so take advantage of NordVPN's, 30-day money-back guarantee and see how it compares to ExpressVPN risk-free.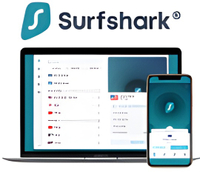 3. Surfshark: the best cheap VPN
Surfshark keeps giving us reasons to recommend it. It's a high-value, low-cost option that's easy to use, packed with security features, and easily unblocks restricted content abroad.
With servers in over 100 countries, you can stream your favorite shows from almost anywhere. Best of all, Surfshark just dropped its price for Cyber Monday, bringing it to just $1.99 per month, and it comes with a 30-day money-back guarantee, too.
Recent updates
Since my last update, there haven't been any significant changes to any of my top providers. However, in the run-up to Cyber Monday, we've seen some amazing price changes.
The best VPN services in 2023
Why you can trust TechRadar We spend hours testing every product or service we review, so you can be sure you're buying the best. Find out more about how we test.
See how my top picks compare in the following analysis and reviews as I discuss reasons to subscribe, reasons to avoid, my testing results, what I liked about each provider, and how they compare with one another.
The best VPN overall
The best VPN in 2023 - a quality service with lots of features
Streaming sites unblocked: Netflix, Amazon, Disney, BBC iPlayer, HBO Max, Hulu, ITVX, Channel 4, 9Now, 10 play | Available on: Windows, Android, iOS, Mac, Linux (command-line only), Routers, almost everything else | 24/7 support: Yes | Refund period: 30 days | Number of servers: over 3,200 | Server locations: 160 | Countries: 94 | Simultaneous connections: 8
Easy to use for beginners
Apps for almost everything
Fast servers in over 94 countries
Ultra-reliable security features
Expert 24/7 live customer support
An expensive choice
Not as fast as NordVPN or Surfshark
Subscribe if:
✔️ You want a VPN that you can set and forget: ExpressVPN's auto-connect feature means that you connect once, and you're always protected.
✔️ You're wanting to access content everywhere: with over 160 locations around the world to choose from, you'll be able to access local content no matter where you are.
✔️ You need a VPN you can trust with your life: between ExpressVPN's regular audits and no-logs policy, you can be certain your information is safe from oppressive regimes.
Don't subscribe if:
❌ You're on a strict budget: in a cost-of-living crisis, ExpressVPN is an expensive choice. If you can't afford its prices, we'd recommend looking towards NordVPN or Surfshark.
❌ You need a full security suite: ExpressVPN prides itself on being the best VPN, and that's where it focuses its attention. If you need an all-in-one solution with built-in antivirus capabilities, Express may not be the right pick for you.
Bottom line: ⭐⭐⭐⭐⭐
🔒 ExpressVPN strikes the perfect balance between security, usability, performance, and unblocking capability, all while offering exceptional customization. Try for yourself and see why it's our #1 pick with a 30-day money-back guarantee.
Want to know more?
Check out our in-depth ExpressVPN review for a closer look at the service, and see why it's our top VPN pick for 2023.
ExpressVPN tops our list as the best VPN on the market thanks to its consistently premium service, intuitive and easy-to-use apps, and wealth of reliable security features. It comes with a built-in password manager and Threat Manager to keep your security simple.
Everything is laid out in a simple and clear design that makes it great for beginners. With one-click connect, you just tap the power button and you're instantly protected. ExpressVPN also shows suggested servers for the fastest connection, as well as your recent connection history and amount of time protected.
► Try ExpressVPN with a 30-day money-back guarantee.
If you're looking to access content abroad, ExpressVPN's server library is enormous. With 160 locations across 94 countries, that's more than almost any other provider. Whether you're wanting to watch the latest series on HBO Max or stream your favorite shows on BBC iPlayer, ExpressVPN has plenty of servers in the US and UK.
ExpressVPN is always there to offer support—with teams available 24/7. In my personal testing, I found ExpressVPN had issues split tunneling Android Auto in my car, which meant it occasionally wouldn't work. After relaying this information to ExpressVPN, the devs pushed out a new update, almost immediately, to fix the issue and ensure Android Auto was detectable in the split tunneling list.
ExpressVPN offers some amazing speeds, but it does have its drawbacks. Unfortunately, it's not as fast as NordVPN or Surfshark, which both maxed out our tests. However, the speeds it does offer (750 Mbps) are still over 30 times what you'd need for streaming in 4K ultra-high-definition and gaming online.
Be sure to set up the auto-connect and kill switch functions if you want to make sure your device and data are protected at all times. This means that even if your VPN connection is interrupted, your data will still be protected, and you won't accidentally reveal what you were doing online. I use it on my phone so I know I'm always protected when I'm out and about.
ExpressVPN is our top pick for the best VPN overall because of the sheer quality of its service. For the everyday user, ExpressVPN will go above and beyond your needs to protect your device and data. It's the best VPN for most use cases, and focuses on providing a service that people can trust with their lives—and many of its users do. With so many high-quality security features, ExpressVPN gives genuine peace of mind while you're using the internet.
Expand to read our expert technical analysis of ExpressVPN ↓
Servers, connections, and apps: ExpressVPN offers over 3,200 servers, which isn't as many as NordVPN (5,670) or Private Internet Access (over 20,000), but they're spread across a vast 160 locations over 94 countries—compared to NordVPN's 80 locations in 60 countries, and Surfshark's 143 locations in 100 countries. That's a pretty fantastic array of options to choose from, so you'll always be able to access content wherever you want it.
ExpressVPN and Linux
ExpressVPN only supports Linux through a command-line interface (CLI). If you need a GUI, Private Internet Access and Surfshark offer better ease of use.
Its top-quality apps are a highlight, with ExpressVPN not only supporting Windows, Mac, Android, iOS, and Linux, but also having the best app for routers, downloads for Chromebooks, Amazon Fire TV, and Kindle Fire, and straightforward setup guides for just about everything else. Its Mac apps also run natively on Apple's M1 and M2 chips for maximum performance, too. You can protect any device you want, and even install its browser extension for additional security.
ExpressVPN subscriptions only support eight simultaneous connections, which is lower than most other leading providers offer. Surfshark and IPVanish go the whole hog with unlimited connections. However, eight is likely enough for most users, and our own simultaneous VPN connection survey data showed only 1 in 10 VPN users actually use more than 5 connections at the same time.
Security and privacy: from tight control over its server setup to military-grade AES 256-bit encryption, ExpressVPN is one of the most reliable services out there. In fact, It even created a proprietary and (uniquely among VPN providers) open-source Lightway protocol, to offer users a faster, more secure VPN experience.
ExpressVPN's Network Lock" kill switch held up to our stress tests, meaning you can trust it with your life—it's not going to accidentally leak your data. Couple that with its clear privacy policy, and wealth of regular, detailed third-party privacy and security audits, show that ExpressVPN's comprehensive approach betters most of the competition with a dedication to privacy and quality of construction that few genuinely offer.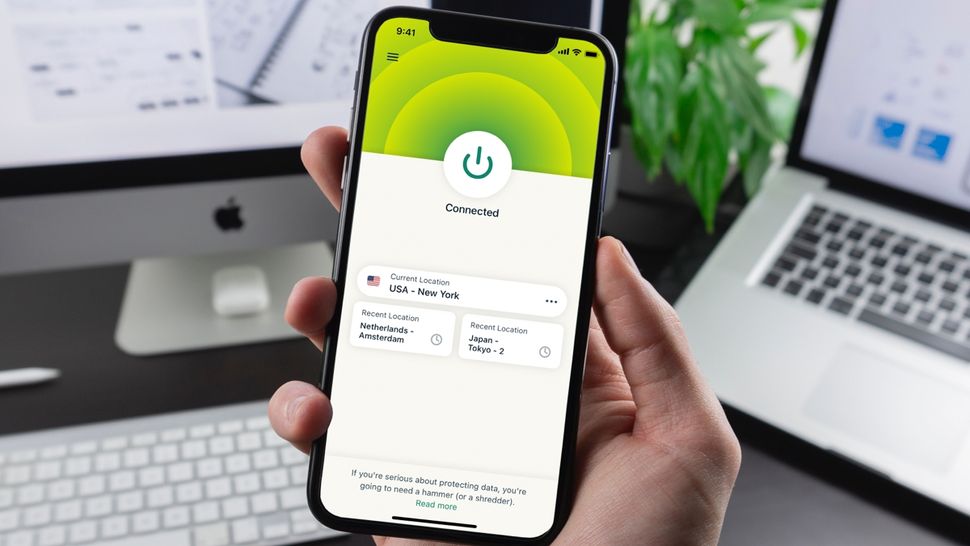 Unfortunately, in August 2023, Kape (ExpressVPN's parent company) laid off around 200 staff, with others resigning in the aftermath. Included in that list was the CIO, Daniel Gericke, a former state hacker and marine who maintained a powerful presence in the industry and was partially responsible for a lot of ExpressVPN's recent success.
Alongside some of those larger industry figures, Express lost a number of engineers, causing some to question the future impact on the quality of the product. As digital privacy advocates and VPN experts, the team and myself will be keeping a close eye on this situation, and have already voiced our concerns to ExpressVPN. I doubt that anything major will be affected within the next three years, as the majority of the core product and its code will likely remain untouched—maintaining that immense level of quality down the line.
In March 2023, Cure53 audited ExpressVPN's Lightway protocol and confirmed its security for the second time in a row. If you're wondering whether you should use Express' proprietary protocol, the answer is "yes." It's a faster, more secure alternative to traditional OpenVPN encryption—a protocol that's over 20 years old.
Usability: where ExpressVPN really shines for us, is its simple user interface. With a one-click connection feature, you're protected instantly. You can even set the app up to auto-connect when your device turns on, and customize your encryption to suit your needs better, be it torrenting, streaming shows from abroad, or gaming online.
Most top apps have at least some minor irritations—an unsorted list here, wasting time with an extra click there—but ExpressVPN developers prefer to work smarter, not harder. This means simplifying tasks and making your VPN experience smoother and more straightforward.
Performance: ExpressVPN lives up to its name, with maximum download speeds coming in at around 750 Mbps in our latest rigorous speed tests. For context, 25 Mbps is enough to stream shows at 4K Ultra HD, so this is more than enough for most people.
It's worth noting that this result is up significantly from our previous test (560 Mbps), and we're confident that it's a speed that will remain consistent. While Surfshark is currently our fastest VPN with speeds averaging over 950 Mbps, ExpressVPN still scores highly and would be more than enough for the most data-intensive tasks.
Streaming: this is yet another area where ExpressVPN excels, as in our latest tests the service unblocked Netflix, Amazon Prime Video, Disney Plus, and BBC iPlayer library in every region we tested.
Features: ExpressVPN goes above and beyond with cutting-edge VPN encryption protocols, secure DNS, leak protection, a kill switch (called Network Lock), split tunneling, and more—all of which we found to work admirably. It also expanded to hardware with the Aircove router. All of these features together give you a robust service that adapts to meet your needs—without compromising on security or privacy.
There are some unusual but helpful touches, such as a configurable toolbar that launches your favorite apps or websites from the ExpressVPN app (no more fumbling around with your browser or the Windows Start menu). There's almost always something shiny and new to add to the list on every review, including Threat Manager (which prevents apps and sites from communicating with trackers and malicious third parties), and a Parallel Connections feature to speed up VPN connection times.
Customer support: available 24/7, ExpressVPN's live chat is always there if you have a question or an issue and want a human response. I found replies to my queries to be speedy, with knowledgeable agents generally doing an excellent job of answering our questions like what servers are best to use for different streaming services.
Smart website organization ensures it's easy to find what you need, and the support site is also crammed with clear and detailed articles, covering just about every topic you can think of. The articles include genuinely useful information, in clear and simple terms. For instance, instead of saying "Try another protocol" to get better speeds, it lists all possible protocols in the best-performing order—telling you exactly what you need to know.
Price: ExpressVPN may seem like it's more expensive than leading competitors like NordVPN and Surfshark, but if you compare it like-for-like with other provider's one-year subscriptions, it's actually a lot more reasonable than the competition would have you think. Unfortunately, if you want the best VPN you have to pay for it. However, with a 30-day money-back guarantee, you can still give it a try and get your money back, risk-free to see how it compares to the competition. Put it to the test, and see for yourself why it's my favorite VPN, and why ExpressVPN tops our list as the best VPN service in 2023.
Swipe to scroll horizontally
ExpressVPN test results:

| Attributes | Notes | Rating |
| --- | --- | --- |
| Design | A clean and simple design that gives you everything you need, exactly when you need it | ⭐⭐⭐⭐⭐ |
| Ease of use | Intuitive apps with auto-connect functionality make life easier | ⭐⭐⭐⭐⭐ |
| Performance | Fast enough for anything you could throw at it, but slower than NordVPN and Surfshark | ⭐⭐⭐⭐ |
| Unblocking | Effortlessly gives you access to content around the world | ⭐⭐⭐⭐⭐ |
| Security and privacy | Express offers military-grade protection for total peace of mind | ⭐⭐⭐⭐⭐ |
| Customer support | Always available, friendly, and helpful | ⭐⭐⭐⭐⭐ |
| Price | More expensive than leading competitors | ⭐⭐⭐ |
The best VPN security suite
The best VPN with built in antivirus and ad blocking
Streaming sites unblocked: Netflix, Amazon, Disney, BBC iPlayer, ITVX, Channel 4, 9Now, 10 play | Available on: Windows, Mac, iOS, Android, Linux (CLI), routers and more | 24/7 support: Yes | Refund period: 30 days | Number of servers: over 5,670 | Server locations: 80 | Countries: 60 | Simultaneous connections: 6
Excellent security tools
Reliable Netflix unblocking
High-speed NordLynx protocol
Meshnet secure network as standard
Apps can be a bit confusing for beginners
Fewer server countries than ExpressVPN
Subscribe if:
✔️ You want an all-in-one security suite: NordVPN comes with ad blocking and malware protection as standard with its VPN subscription.
✔️ Streaming Netflix is your primary use case: NordVPN currently tops our list as the best VPN for Netflix, so you can access streams anywhere in the world.
✔️ You want a blend of quality and cost: NordVPN offers plenty of features, amazing speeds, and additional security tools, all at a mid-range cost.