PureVPN has a vast network, unblocked everything we tried, and all for some of the lowest prices around. The Windows OpenVPN DNS leak shows the service isn't quite as capable as the top VPN competition but PureVPN could still be a smart unblocking choice, and the 7-day $1 trial makes it easy to see for yourself.
Pros
+

Unblocks Netflix, iPlayer, Amazon Prime Video, Disney Plus

+

Audited 'no logs' policy

+

Decent WireGuard speeds (650Mbps)

+

One plan covers up to 10 users

+

Low starter prices

+

Large network

+

Optional extras include a password manager, encryption, privacy tools
Cons
-

DNS leak with Windows OpenVPN connections

-

Below average OpenVPN speeds (140Mbps)

-

Windows split tunneling doesn't work with WireGuard

-

Mac app is short on features

-

Assorted other small app issues and hassles

-

Support site needs work
Why you can trust TechRadar We spend hours testing every product or service we review, so you can be sure you're buying the best. Find out more about how we test.
PureVPN review: quick menu
PureVPN has been in the VPN business since 2007, so it's no surprise that the company has built up a lengthy list of features.
The service covers most of the technical basics including strong encryption via WireGuard, OpenVPN, and IKEv2, DNS and IPv6 leak protection, torrent support, split tunneling to control which apps use the VPN, and a smart kill switch to protect you if the VPN drops.
Platform support is a highlight, with dedicated apps for Windows, Mac, iOS, Android and Linux, extensions for Chrome and Firefox, and more downloads and tutorials to help you set up the service on routers, Kodi, Android TV, Amazon's Fire TV Stick and more.
You can use PureVPN on up to 10 devices simultaneously, and in an unusual bonus, this provider allows you to share these 10 slots with your family. This is great if you want to share your VPN with others and not have to worry about sharing credentials. Other users can each install and use PureVPN with their own login, so you can keep your username and password to yourself.
PureVPN's network has a sizable 6,500 servers across 88 locations and 69 countries. That can't quite match the likes of CyberGhost that has 9,100+ servers spread over 116 locations and 91 countries but it's a far larger network than most and it's fast, too. While other providers boast about 10Gbps server connections, PureVPN began upgrading its servers to 20Gbps in late 2021.
What's new?
PureVPN has gone through a major rebrand since our last review. There's a new logo, new color scheme, and redesigned interfaces everywhere.
There are a host of technical improvements across PureVPN's app range too. WireGuard is now supported by the Linux CLI app and on all versions of Android. A smarter location screen has many ways to filter the server list making it easier to find what you need. There's also better in-app troubleshooting, the Linux app now has a kill switch, and there are all kinds of other usability tweaks and improvements.
The company has extended its privacy range, too, with major new products and services. This includes PureDome, a teams-oriented business VPN; PureKeep, a capable password manager; PurePrivacy, which helps control your social media privacy settings and data; and PureEncrypt, which is a Windows and Mac data encryption tool. Android and iOS apps will be 'live soon'.
PureVPN pricing
Pricing starts at a fairly average $10.95 billed monthly. In comparison, many top providers charge between $10 and $13 for the same monthly subscription.The annual plan is good value at $3.74 a month, especially as that's covering up to 10 family members; however, the low price is partly due to a one-off discount. The annual plan renews at $4.58 after the first year. There is a special two-year plan that's priced at $2.29 a month, but it also renews at $4.58 after it ends.
The Plus plan includes PureVPN, PureEncrypt's file encryption, and PureKeep's password manager. It's priced at $15.95 billed monthly but only $5.82 on the annual plan, or $3.33 for the first two years renewing at the same $5.83 annual rate.
The Max plan includes PureVPN, PureEncrypt, PureKeep, and the personal encryption manager PurePrivacy. It's available for $19.95 billed monthly, $7.49 on the annual plan, or $4.99 for the first two years renewing $7.49, the same as the annual plan.
Be aware that PureVPN often offers incredible Black Friday VPN deals, so it's worth heading through to the company's website to check them out.
Optional extras include dedicated IPs at a cheap $1.99 a month for addresses in the US, UK, Singapore, Canada, Germany, Malta, and Australia. Private Internet Access, NordVPN, and Astrill charge $4 to $5, and others more. Port forwarding is an optional extra at $0.99 a month if you want it. Previously, PureVPN offered DDoS protection for an extra $3.99 a month, but it looks like that's been dropped.
There's support for paying via cryptocurrency if you're looking for anonymity, and cards and PayPal are accepted too.If you sign up for a full plan and you're unhappy, there's a 31-day money-back guarantee, with no dubious clauses in the small print to catch you out. If you're unhappy, just send an email and ask for a refund.
There is also a 7 day free trial to test the service for only $0.99. Sounds good in theory, but beware, as we write it has some different prices to the main purchase page. Add a dedicated IP from the Trial page, for instance, and it's $2.99 a month. Add it from the regular Order page and it's $1.99. Check the figures carefully before you part with any cash.
If you're intrigued, there's a sort-of 7-day trial. You have to pay upfront, but only $1, and if you cancel the account before the week is up, you get that dollar back.
There's support for paying via cryptocurrency if you're looking for maximum anonymity (although cards and PayPal are accepted, too).
If you sign up for a full plan and you're unhappy, there's a 31-day money-back guarantee, with no dubious clauses in the small print to catch you out. If you're unhappy, just send an email and ask for a refund.
Privacy and logging
PureVPN's privacy policy gets off to a good start, with a lengthy list of all the data the service doesn't log: 'We DO NOT keep any record of your browsing activities, connection logs, records of the VPN IPs assigned to you, your original IPs, your connection time, the history of your browsing, the sites you visited, your outgoing traffic, the content or data you accessed, or the DNS queries generated by you.'
The policy also explains that there is some session logging: the day you connected to a specific location, your ISP, the connection length, how many connections you made, and the overall total bandwidth used. But this can't tie your account to a specific internet action, and it's unlikely to compromise your privacy.
The policy goes on to explain that PureVPN employs 'a few tools' in its apps to 'conduct VPN diagnostics and monitor crash reports.'
This kind of crash reporting isn't uncommon, but we expect it to be optional, and that's not the case here. There's no 'Send crash data?' option in Settings – PureVPN sends it regardless (and if you don't read the privacy policy, you'd never even know this was happening).
No logging audit
In 2020 PureVPN announced it had passed a no logging audit by KPMG, which concluded that the service doesn't log a user's origin IP address, a user's assigned VPN IP, the specific time when a user connects to a VPN server, or log a user's activities through its VPN connection.
PureVPN also says it opted for an 'always-on' audit policy, which means KPMG can 'initiate a non-scheduled privacy audit at any time of the year, without any prior notice.' Sure enough, in August 2021, the company reported it had passed a second no logging audit.
These checks appear to be thorough, with PureVPN saying they involve 'the inspection of our complex infrastructure, server configurations, codebase, technical data logs, and global servers', along with 'interviews of our personnel who are involved in server maintenance and database handling.'
The reports haven't been made public, so you can't check out the details for yourself. And they're only attempting to verify the main no logging policy – they don't look for privacy issues in general.
Still, we're not complaining: even with these limitations, there's vastly more reassurance here than you'll get with most VPNs. Hopefully PureVPN will continue with regular audits, and make the full reports available, not just a sentence or two.
Privacy tests
While PureVPN is mostly saying right things about privacy, it's unwise to take anyone completely on trust, and we were keen to run some relevant tests of our own.
Some VPNs make big claims about protecting your privacy, but then cram their websites with Google, Facebook, Bing, and other trackers. We pointed the Blacklight Privacy Inspector at PureVPN.com, and it reported two trackers, both for Google, and no third-party cookies. While that's not quite leading the way, it's better than most, and there's no sign here that PureVPN is doing anything dubious with your data.
We also used Exodus Privacy to check PureVPN's Android app for trackers. The site found seven, mostly from Google's Google Analytics and Firebase and a scattering of others from Insider and MixPanel. That's above average but there's nothing to indicate PureVPN is doing anything beyond the basic app analytics and crash reporting discussed in its privacy policy. It's not such a big deal, but we'd still rather find less. Some providers, including Astrill, Hide.me, Mullvad, Private Internet Access, Proton VPN, TunnelBear, and Windscribe had no trackers at all. So we know it's possible.
The company claims its apps use DNS leak protection to prevent others snooping on your browsing activity, but is this really true? Not necessarily. DNSLeakTest.com showed that the Windows app correctly shielded our DNS queries when using WireGuard and IKEv2, but not with OpenVPN UDP or TCP. If you connect to public Wi-Fi then that could allow the network to see the domains you're visiting. That is bad news but it seems to be limited to Windows. We couldn't reproduce the problem on iOS, Android or Mac.
Windows app
PureVPN's Windows app interface is stripped back and simple. The main screen displays the current location, a Connect button and some tiny sidebar icons for other functions (Settings, Help, Account). One welcome new addition is a button for connecting to the app's recommended location (probably your nearest server), making it easier to switch.
In another smart move, PureVPN has placed a kill switch setting on the main app screen, directly under the connect button. That not only makes it easier to access, but if you (or another device user) turn the switch off for some reason, it'll make it very obvious that you're unprotected.
Tapping the globe icon to the left displays a feature-packed location picker, with a Recent Locations list, a Favorites system, and a searchable list of countries with ping times to help you spot the fastest.
PureVPN has a new Shortcuts feature which is essentially a smarter favorites. It not only can connect you to a specific server, but open a particular website as well. PureVPN includes some built-in shortcuts to get you started, including an Amazon Prime US shortcut that connects you to a US server and opens Amazon.com, and one for the BBC that connects you to the UK and launches iPlayer. It's a cool feature and easy to add more of your shortcuts.
Connection times were a little slower than usual at four to five seconds for WireGuard, and more than ten seconds for OpenVPN. That's not long to wait, but if you're used to a snappier service (and the best connect in half the time or less), it could become annoying.
Looking at the app's OpenVPN setup, we noticed it enabled compression on the client side. OpenVPN compression can leave traffic vulnerable to the VORACLE attack, and the official recommendation is to avoid it wherever possible. This setting alone doesn't pose a risk as compression needs to be enabled on the server side too before it can become an issue. While it's not severe enough to put a black mark against the service, it's still an unnecessary risk.
While testing, we noticed a small technical issue. If PureVPN's Windows app is left open on the desktop (not minimized), it constantly uses 2-3% of the CPU, even when you're not connected. That may not sound like a lot, but it will both slow you down a little and fractionally reduce battery life. You can avoid either outcome by remembering to minimize the app, but that really shouldn't be necessary.
The app has a decent number of settings. It can launch at Windows start up, then automatically connect to your preferred server; a kill switch blocks your internet connection if the VPN drops; there's a choice of WireGuard, IKEv2, and OpenVPN TCP/UDP protocols, and split tunneling allows you to choose which apps use the VPN, and which don't.
The app's split tunneling feature worked for us, too, but with one catch: it doesn't support WireGuard, which could be an issue if performance matters. We've had problems with PureVPN's kill switch before but this time it worked just fine. It immediately blocked our internet access whenever we forcibly closed the VPN.
A Support page includes links to FAQs and simple troubleshooting advice. If they don't work, there's a button to open live chat on the website, or you can submit a ticket from within the app.
Mac app
PureVPN's Mac app is a close visual match to the Windows version, with a clean, simple dashboard. One click, you're connected. Then, if the nearest server isn't what you want, the location picker gives you speedy access to the others, with the same 'Recent', 'Shortcut' and 'Favorites' lists to help you find the most commonly-used servers.
The app settings are what you expect, and include a kill switch along with WireGuard, IKEv2, IPSec and OpenVPN UDP support (there's no OpenVPN TCP option, oddly.) There's no split tunneling, but that's not unusual as it's much more difficult to implement on Macs.
There are some differences between the Mac and Windows apps, and these could be annoying if you use both. The Mac app doesn't have a kill switch on the dashboard, for instance. Plus, if you look in the General settings menu (where it's located on Windows), you won't find anything relevant, because it's actually in a Mac-only Advanced Settings menu. Life would be easier for everyone if app interfaces are more consistent across platforms.
Still, overall this is a decent Mac app, generally easy to use and can handle all the VPN basics and quite a bit more.
Mobile apps
PureVPN's Android app opens with little more than a Connect button, the current location, and a menu icon. If that's all you need, then simply tap to launch the VPN and get protected, tap again when you're done, and there's little else to master.
If you're more demanding, the app location list gives you access to PureVPN's other servers, and Recent, Favorites and Shortcuts lists make it easy to find and reconnect to your most common choices.
Worthwhile settings include protocol support for WireGuard, OpenVPN, and IKEv2, split tunneling, and integration with Android's 'always on' kill switch.
The iOS app has some design differences, most obviously an always-visible left-hand sidebar rather than Android's single menu icon. The location list and basic app operations are much the same, though, and protocol support is similar with WireGuard, OpenVPN both UDP and TCP, IKEv2, and IPSec.
In the previous review both Android and iOS apps had options to display help information, raise tickets or directly open live chat, but these seem to have been dropped. Seems a shame, although it's not difficult to find the same areas on PureVPN's site.
The apps also have some advantages over their counterparts. For example, Android users get a 'Proxy' protocol option. This doesn't use any encryption, which makes it poor for privacy, but it also connects instantly and offers the best speeds. Could be worth a try if you're only looking for unblocking. Also, on iOS, 'VPN on Demand' can automatically connect when you enter specific domains in your browser, a convenient time saver.
There's nothing market-leading here but these are very useable apps, easy to operate, and more than cover the VPN basics. They have decent ratings on their respective app stores (4.0 for Android, 4.3 for iOS). Well worth a try, especially if you'll make use of Shortcuts and the other handy location-picking extras.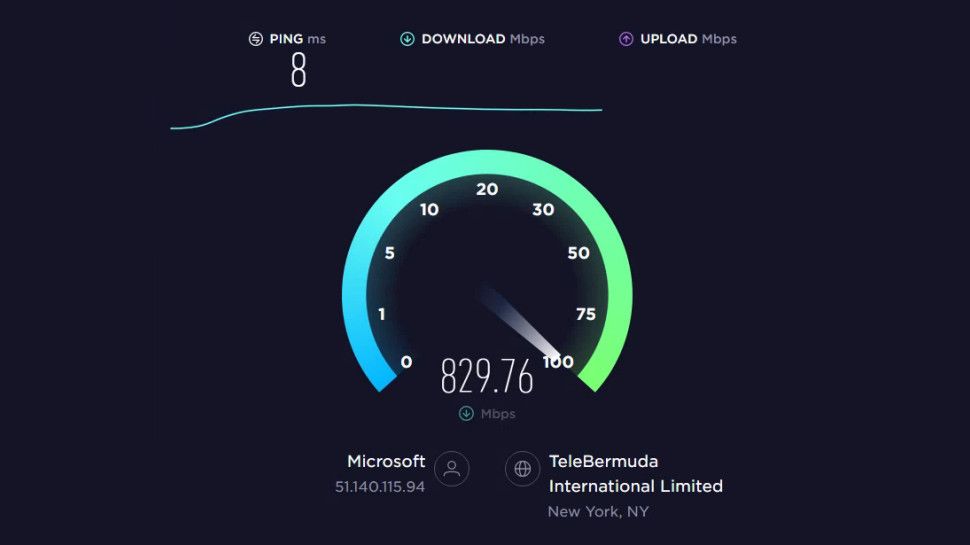 Performance
We measured PureVPN speeds from US and UK locations, using several performance testing sites and services including SpeedTest's website and command line app, Measurement Lab, and Cloudflare. We checked the download speeds at least five times from each site, then checked again using another protocol before repeating this all over again in an evening session.
OpenVPN speeds were below-par at 140Mbps. Windscribe and Hide.me OpenVPN connections reached more than 250Mbps, and Mullvad broke all our OpenVPN records by peaking at over 500Mbps. PureVPN still had more to give, and when we switched to WireGuard, the service delivered a capable 620-650 Mbps.
That isn't enough to get PureVPN into our top 10 fastest VPNs but it's speedy enough for most uses, and outperformed the likes of CyberGhost, Hotspot Shield, and Proton VPN. NordVPN, Surfshark, and Hide.me all made it into the top 10 and beat 950Mbps in their most recent tests.
Keep in mind that although we take more than 100 speed measurements of each VPN, you may see very different results depending on your location and setup. So, it's worth taking the 7-day trial and running a few speed tests of your own.
Virtual locations
Although PureVPN offers locations in 69 countries, the company explains that some of these are 'virtual.' When you connect to India or Afghanistan, for instance, you're allocated an Indian or Afghan IP address but the servers are hosted in other countries.
This isn't necessarily a problem. Many providers moved their servers out of India to avoid its data logging laws, for instance. However, if you're in Vietnam and think you're connecting to a Vietnamese VPN server but it's actually in New York, that's going to give you a very big performance hit.
We don't object to providers offering virtual locations, as long as they make it clear what you're actually getting. PureVPN is more transparent than most, highlighting its virtual locations in the app and on the website. Yet, the company doesn't say where the servers are really based so that's not entirely helpful.
We ran some tests, and it looks like some of the virtual locations are a long way from the named location. Connect to PureVPN's Bolivia location, for instance, and although you'll get a Bolivian IP, your traffic seems to be routed through New Jersey. Similarly, connecting to the British Virgin Islands, Nigeria, or Vietnam locations gets you the correct IP each time, but you're actually using a server hosted in Amsterdam.
This won't be an issue for everyone. For example, if you're near Amsterdam, you might appreciate having local servers for many locations. But, we don't all live close to Amsterdam and sometimes we need a location close to the IP address. We recommend going to PureVPN's support site for a current list of virtual locations and checking IPs you might want to use after signing up.
Netflix and streaming
Most VPNs claim they let you access geoblocked content from anywhere in the world, and PureVPN is no exception. 'Movies, TV shows or sporting events; PureVPN allows you instant and unrestricted access to your favorite content', the website claims.
The apps don't have specialist streaming locations, so you're left to choose a server in the country you need, connect, and see if your streaming service is accessible.
This worked just fine with Netflix, where PureVPN didn't just allow us to stream US Netflix content – it worked in Australia, Canada, Japan and the UK, too.
Accessing other US platforms was easy, and PureVPN unblocked both Amazon Prime Video and Disney Plus.
The success continued in Australia, as we freely browsed 9Now and 10 play. And the perfect run continued with our final UK tests, with PureVPN unblocking BBC iPlayer, ITV and Channel 4.
That's a great result, and puts PureVPN right up there with ExpressVPN, NordVPN, Private Internet Access, ProtonVPN, and Surfshark as one of the best VPNs for unblocking.
Support
If PureVPN isn't quite working as you expect, point your browser at its support site and you'll find all kinds of tutorials and troubleshooting guides. The Setup Guide has subsections for 16 platforms! Some of those even have individual sections that have more content than the entire support site of other VPNs.
There's a lot of information here and some unusual and welcome touches. Like, you don't have to bookmark a particular tutorial to view it later in your browser. In many cases, you can download a PDF for more convenient offline reading later.
There's a Search box to help you find the articles you need. We had initial hassles, as the site displayed 'Page Not Found' errors for our first few searches. Then, we realized typing a keyword and pressing Enter didn't work; we had to type, wait a few seconds, and choose from a drop-down list of matches. Easy when you know, but still a clumsy issue we don't recall seeing anywhere else.
If the website can't help, you can raise a support ticket from the desktop apps or the website. Our test question got a basic but accurate reply in around 30 minutes.
Alternatively, you can use live chat on the website. PureVPN never kept us waiting for long, and although the agents didn't appear to have the expertise we see with top competitors like ExpressVPN, they were genuinely helpful, and most replies were enough to solve our immediate issues.
PureVPN review: Final verdict
PureVPN excels at unblocking, has lots of features, and has some great value starter deals. The Windows OpenVPN DNS leak and other issues mean PureVPN can't quite compete with the best VPNs, but it's still a decent service, and could make a great budget choice for unblocking Netflix and other streaming sites. PureVPN is also working on adding new features, so now could be a good time to lock in those great value prices on the two year plan.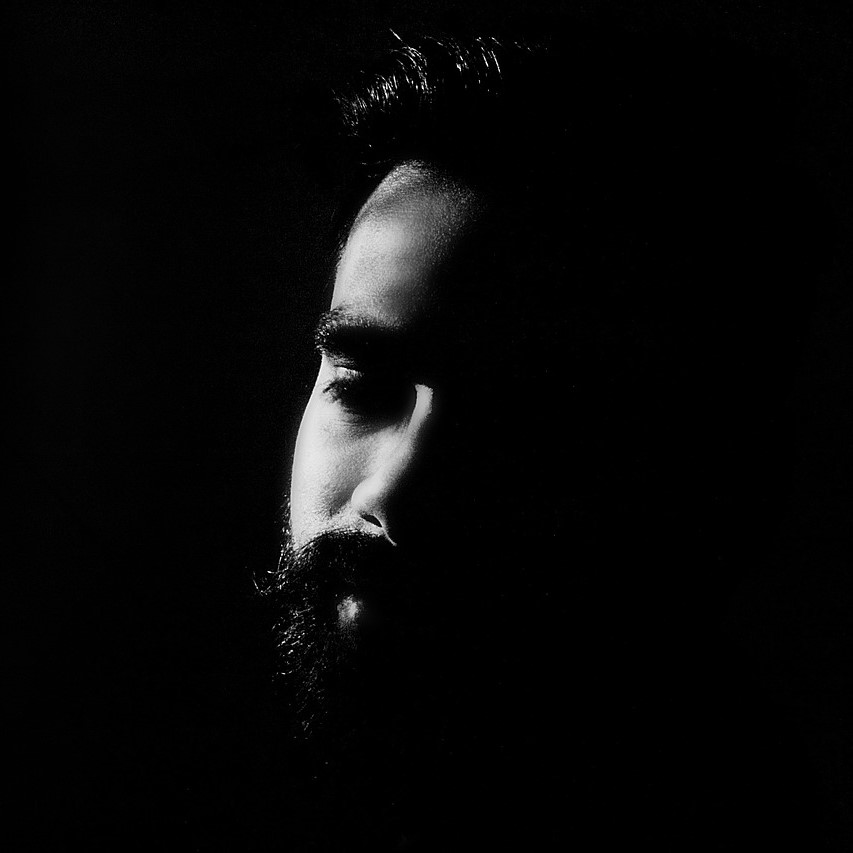 Mike is a lead security reviewer at Future, where he stress-tests VPNs, antivirus and more to find out which services are sure to keep you safe, and which are best avoided. Mike began his career as a lead software developer in the engineering world, where his creations were used by big-name companies from Rolls Royce to British Nuclear Fuels and British Aerospace. The early PC viruses caught Mike's attention, and he developed an interest in analyzing malware, and learning the low-level technical details of how Windows and network security work under the hood.