About TechRadar
TechRadar: The Technology Experts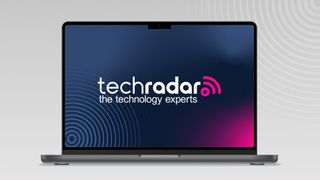 (Image credit: Shutterstock)
About TechRadar
Welcome to TechRadar. We are The Technology Experts - and we're here to help you buy, use and enjoy the tech that you live with every day.
The world of technology has never been more exciting - and TechRadar helps up to 30 million people around the globe find and use the tech they love every month. Our world-class experts live and breathe the latest technology, and like a trusted friend or advisor, we won't talk down to you or baffle you with jargon, instead offering clear, unbiased advice, plus tips and tricks culled from our rigorous in-depth testing.
We'll tell you what the greatest gear is, where you can get the best deals and then the most fantastic things you can do with them. Why? Because this matters to us. We get up in the morning knowing that there are people out there worried about spending their hard-earned money on a piece of tech that's central to their lives.
We even go a step further than that, offering you direct advice via our new Ask an expert service. Simply send us an email about your product purchasing dilemma and we'll tell you what we would buy - and why. At a time where it has become harder than ever to get accurate information online, you can trust us to tell it like it is.
But technology is moving faster and faster, and we know our tech lives go beyond just buying the right laptop. That's why the TechRadar family has grown:
TRG: the number-one authority on video games and the home of game-changing stories.
TechRadar Pro: The business technology experts, offering IT insights and guidance for small-business, from buying advice to business 101.
Not only does TechRadar help you find the tech you'll love, we're passionate about telling you how to use it, how to make it work with other vital parts of your life and even what apps, games and media you should think about downloading, playing and watching.
We know that your relationship with tech doesn't end when you've clicked checkout, either. We continue to test, evaluate and monitor the updates and changes that now come regularly from the big brands and can radically alter your smartwatch, headphones or even coffee machine.
We'll also tell you about all of the big events and critical happenings from the world of tech. From entertainment to EVs, smartphones to smart bulbs and Windows to wearables, we're here to be your trusted friend in our complicated tech lives.
Meet the team
A 35-year industry veteran and award-winning journalist, Lance has covered technology since PCs were the size of suitcases and "on line" meant "waiting." He's a former Lifewire Editor-in-Chief, Mashable Editor-in-Chief and, before that, Editor in Chief of PCMag.com and Senior Vice President of Content for Ziff Davis, Inc. He also wrote a popular, weekly tech column for Medium called The Upgrade. Lance makes frequent appearances on national, international, and local news programs including Live with Kelly and Ryan, Fox News, Fox Business, the Today Show, Good Morning America, CNBC, CNN and the BBC.
Marc has been in tech journalism for more than a decade, having previously been UK Editor-in-Chief on TechRadar's sister site Tom's Guide and Editor of the tech website Stuff. He also spent five years at the music magazine NME during a long editorial career that started the week that Google launched (nice of them to mark the occasion). He's tested and written about phones, tablets, wearables, streaming boxes, smart home devices, headphones, games, TVs, cameras and pretty much every other type of gadget you can think of, and is inordinately proud of his Wordle streak.
Jake Tucker is the editor in chief of TechRadar Gaming and has worked at sites like NME, MCV, Trusted Reviews and many more. He collects vinyl, likes first-person shooters and hates writing bios.
Désiré has been musing and writing about technology during a career spanning four decades. He dabbled in website building and web hosting when DHTML and frames were en vogue and started writing about the impact of technology on society just before the start of the Y2K hysteria at the turn of the last millennium. Following an eight-year stint at ITProPortal.com where he discovered the joys of global techfests, Désiré now heads up TechRadar Pro. He has an affinity for anything hardware and staunchly refuses to stop writing reviews of obscure products or cover niche B2B software-as-a-service providers.
History
TechRadar was launched by Future PLC in 2008 with a team based mostly in the UK, plus a couple of overseas writers to spot breaking stories while we slept. It quickly grew to become the UK's biggest consumer technology site, a position it still holds to this day.
It soon became time to go global, so we expanded to the US in April 2012 with a dedicated American team hired in what were then Future PLC's San Francisco and New York City offices.
In October 2012, TechRadar launched in Australia, with the site again leveraging Future PLC's existing presence in Sydney to hire a local team that has grown steadily in size over the following years. It is now one of the country's leading tech sites.
We began the TechRadar Awards program in 2015, and are proud to recognize and award the companies we think are deserving of your applause each and every year. Check out our TechRadar Choice Awards 2022 page to find out about last year's winners.
Today, the core team is still spread across the UK, US and Australia, and is known for its reliable reviews and reporting on the latest and greatest tech. TechRadar has continued to rapidly expand its global reach, and the site is now licensed in over 10 additional countries around the world, and available in 10 different languages.
We now reach up to 70 million readers a month in the US, UK, Canada, Australia, Europe and beyond - we're honored to have each and every set of eyeballs and continue to focus on what matters to all of them.
Whatever time of day it is, there's someone, somewhere in the world, online and working on TechRadar to bring you the best in tech news, reviews, features and buying guides.
Why we care
The team at TechRadar has been carefully selected to only include those that love the world of technology. We don't just want to talk about it, we want to try it, to live it, to breathe in everything about it so we can give our readers the inside scoop on what actually matters.
This means that we go the extra mile when it comes to telling you what's happening behind the scenes in our testing. We've published hundreds of articles from the perspective of our writers, telling you when something is great, the technology we can now no longer live without... and the stuff you simply have to avoid.
We'll run 31 miles with four watches strapped on to see if the numbers really do add up. We'll plug ourselves into motion capture to see how games are really made. We constantly talk to the biggest names in tech to find out what's really going on.
And we do it because we're just like you: gadget fans who just want to know what's going on and getting the best out of their tech.
How we test
We pride ourselves on our independence and our rigorous review-testing process, offering up long-term attention to the products we review and making sure our reviews are constantly updated and maintained - regardless of when a device was released, if you can still buy it, it's on our radar.
We have assembled a global team of some of the finest technology journalists on the planet, who are not only experts in their field, but are the same people we write our reviews for: those who want to know about and use the latest and best technology.
This is our promise to you:
We do not take payment for product reviews. Ever.
We select products for review based on what we believe our readers want to know.
We'll tell you what we think, not what advertisers want you to hear.
We say it as we see it. Our expert reviewers love technology and want you to love it too. If it's rubbish, we'll warn you off.
If a product doesn't meet our high standards, we'll tell you why.
We'll test products in real life, with a minimum acceptable number of days of testing required before we write our reviews to ensure every product is thoroughly tested.
If you think we're not living up to our promise, please email the Editor-in-Chief and we'll endeavor to put it right.
Our five star scoring system
We use a familiar five-star scoring system, in order to keep things recognizable and simple: the more stars, the better.
We rate our products on a number of criteria depending on the specific attributes of a product type, and we add a score out of 5 for each.
Contact us
Get in touch
Email: news@techradar.com
New York City, USA
Address: Full 7th Floor, 130 West 42nd Street, New York, NY 10036
Telephone: +1 212 378 0448
London, UK
Address: 121 - 141 Westbourne Terrace, Paddington, London W2 6JR
Telephone: +44 (0)20 7042 4000
Bath, UK
Address: Quay House, The Ambury, Bath BA1 1UA
Telephone: +44 (0)1225 442244
Sydney, Australia
Address: Level 10, 89 York Street, Sydney 2000
Telephone: (02) 9955 2677
Want to advertise with us? Read more about advertising opportunities.
Follow TechRadar on social
It's not just our website that we use to connect with our readers - we publish all our great analysis, insight and up-to-the-minute reviews to our millions of fans across multiple platforms.
Why trust us?
Editorial independence
No outside party determines the products we cover, review and place in our buying guides. The content of our editorial articles remains entirely independent. Nothing that has a star rating has been paid for.
Our editorial independence is backed by the weight of one of the world's largest technology publishers, Future PLC, which means we can tell you what we think of a product, without fear or favor.
We sometimes take trips and hospitality to attend shows and see products, in order to bring you instant coverage of the latest products. We never let it affect our judgement or response to a product, but it can sometimes be the only way we are able to bring you coverage of a new product, device or service.
While we purchase some products we review, we often use company's loan programs. Again, we're not going to pull any punches if the device just isn't good enough for our readers - we always seek to make sure that the review unit we get is representative of what you'll be able to buy, but we're here to help you and this is often the only way to get our hands on something before it goes on sale.
We always return products at the request of the brand or at the end of the agreed loan period.
Certified and Regulated
TechRadar is a member of the Independent Press Standards Organisation (which regulates the UK's magazine and newspaper industry). We abide by the Editors' Code of Practice and are committed to upholding the highest standards of journalism.
If you think that we have not met those standards and want to make a complaint please contact news@techradar.com. If we are unable to resolve your complaint, or if you would like more information about IPSO or the Editors' Code, contact IPSO on 0300 123 2220 or visit www.ipso.co.uk.
TechRadar has been rated GREEN for its credibility and trustworthiness by NewsGuard, a global service that rates news sources for their journalistic standards.
Affiliate & Advertising disclosure
We always aim to provide unbiased editorial created by our journalists and writers. We also need to pay our teams and website costs so we make money in a number of ways. We sometimes use affiliate links to products and services on retailer sites for which we can receive compensation if you click on those links or make purchases through them.
From time to time we also publish advertorials (paid-for editorial content) and sponsored content on the site. When this is the case the content is clearly marked as sponsored or promoted, so you'll always know which content is editorial and which is not. We have a full guide to content funding on TechRadar here.
Future PLC is our parent company and has an in-depth terms and conditions page with a lot more information that you can read right here.
Join us
Join the TechRadar team
Do you dream of working on TechRadar? If so, we'd love to have you, and from time-to-time we will advertise vacancies. Please check the Future PLC careers page to see if there are currently any open vacancies.
If you're a freelancer who has a fantastic pitch you'd love to share with us, then please email news@techradar.com. We're committed to hearing and developing talented voices from any background or education, encourage diversity and strive to amplify the voices of minorities, those in the LGBTQ+ community and people with disabilities.
FAQs
Is TechRadar a reliable site?
TechRadar is certified and regulated as a member of the Independent Press Standards Organisation, and has been rated GREEN for its credibility and trustworthiness by NewsGuard.
You can trust TechRadar because we're tech fans too. We spend hours testing every product or service we review, so you can be sure you're buying the best.
Who is TechRadar owned by?
TechRadar is owned by Future PLC, one of the largest publishers of print and digital media in the United Kingdom, and is also climbing the ranks in the US and Australia. Future PLC has offices in Bath, London and Newport in the United Kingdom, New York and Los Angeles in the US and Sydney, Australia.
What is TechRadar Pro?
TechRadar Pro is your go-to source for business computing and IT news, buying guides, features and reviews. The team covers a range of technology including hardware, software, mobile, networks, storage, and cloud.
Is TechRadar Pro reliable?
Much like the rest of the TechRadar team, TechRadar Pro's writers and reporters live and breathe tech, spending hours reviewing and researching products and services to ensure we help you make the best buying decisions.
What is TechRadar Gaming?
TechRadar Gaming (TRG) is the destination for game-changing stories. TRG covers all of the biggest news, reviews, and buying advice for the latest gaming hardware and game releases to help and inform our audience.
Is TechRadar Gaming reliable?
The team behind TRG has years of experience covering video games and gaming hardware, bringing thoughtful analysis and opinion to the biggest stories in the industry. TRG's talented team of writers and reporters are dedicated to helping gamers know what to play next and how to get the best performance out of their devices.
How does TechRadar make money?
While we never do paid reviews on TechRadar as part of our commitment to unbiased editorial, we do use other means to ensure we can pay our teams and website costs, including affiliate links and paid-for editorial content, which is always clearly marked as such on-site.
For more details, check out our content funding on TechRadar page, or read our parent company Future PLC's in-depth terms and conditions page.
What is TechRadar Smartbrief?
TechRadar sends daily newsletters to our email subscribers using proprietary technology from SmartBrief, a digital media publisher of targeted business news and information by industry which was acquired by Future PLC in 2019. You can find out more or sign up for our newsletter here.
Does TechRadar have an Indian team?
While TechRadar previously licensed its brand to a team in India, as of 2022 TechRadar India has ceased its operations.
Is TechRadar available in other languages?
Yes, our content is available in multiple languages for our readers. We work with experienced global partners to ensure all the best tech news and deals are tailor-made to our readers' region. Each partner is responsible for the editorial decisions made for their region(s) and they can be contacted via the details on the Meet the whole team page.
Privacy policy
TechRadar is part of Future PLC. We are both fiercely committed to protecting your privacy. Please have a look at our in-depth privacy policy to find out more.
Get daily insight, inspiration and deals in your inbox
Get the hottest deals available in your inbox plus news, reviews, opinion, analysis and more from the TechRadar team.