The best parental control app makes it simple and easy to protect your family online and keep your children safe from inappropriate content.
With the ever-growing options for communication over the internet, and access to various, often inappropriate content, even the most vigilant parents may struggle to cover all of the bases. This is where the best parental control apps enter the picture to give adults peace of mind, to give their children the freedom to wander through the world wide web without stumbling across inappropriate content.
We believe that it would be appropriate to learn how your children use the internet and communicate with them before you decide to enforce any restrictions with the parental control apps. If children feel that you're imposing your will without a proper reason, and they get frustrated enough, they will find ways to circumvent any restrictions you may impose, despite the fact that you have their best interest at heart.
Unlike hardware parental control options that control the websites you can access over your Wi-Fi, the parental control apps have a broader usage, regardless of whether your kids are using your Wi-Fi or are anywhere else, surfing the web. Namely, the apps often offer location tracking, alerts, calls, text monitoring, screen time management as well as website filtering. With that in mind, we've also tested and reviewed the best free parental control apps.
These solutions will keep your kids safe on whatever device they use, whether it's a smartphone, tablet or laptop and regardless of whether they use the Android or iOS operating systems.
We've also featured the best identity management software.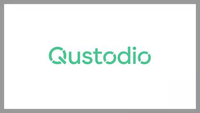 Get this exclusive 30-day free trial to Qustodio
Qustodio's premium parental control tools are the best around. YouTube monitoring, the ability to see time spent on social networks, time limits for games and call tracking are just some of the options available. These tools aren't free, but they'll provide an extra layer of protection to keep your kids safe.
The best parental control app of 2023 in full:
Why you can trust TechRadar We spend hours testing every product or service we review, so you can be sure you're buying the best. Find out more about how we test.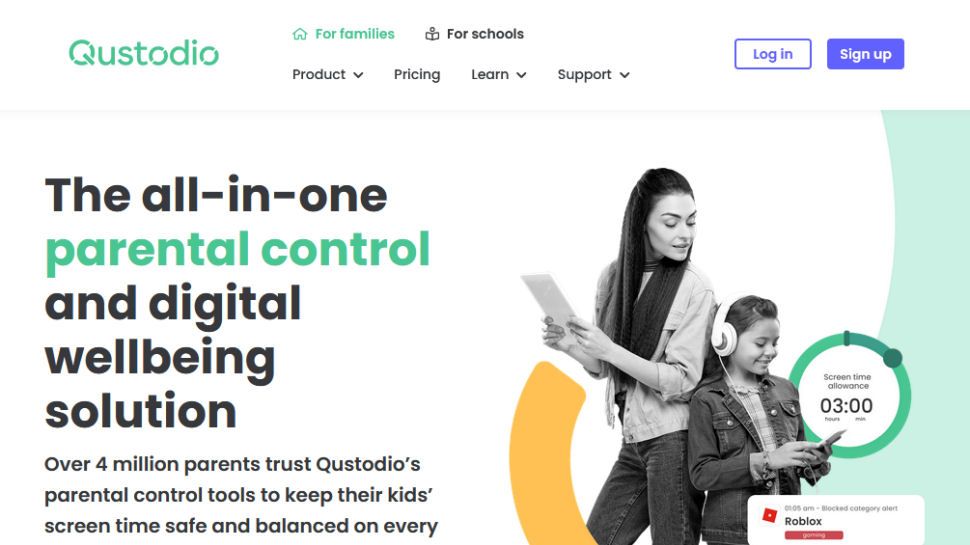 One of the best parental control apps we've tested, Qustodio is a great all-rounder with a fantastic free offering that is available across Mac, Android, iOS, Kindle, and Chromebook platforms, supporting up to 15 devices in total.
If you don't have the budget for the paid version, the free app remains one of the most comprehensive parental control tools around, enabling you to set rules and time schedules, as well as block pornography and other unsuitable content. However, the paid versions are in our opinion pricey, though they do offer a rich feature set. Yet, if your children decide to use a VPN, you will be paying for naught, as the app doesn't block VPN usgae.
Qustodio's interface was easy and intuitive for us to use, making it easy for parents to gain some control over what their children are accessing online. As you explore the system, a slew of icons await you in the menu on the left-hand side: Your Family, Your Devices, Your Account, Help Center, and Logout. Although, disappointingly, the multi-factor authentication feature is absent from the "Your Account section," you can still make alterations to your subscription and disable email alerts. The Help Center is a treasure trove of information adorned with user-friendly categories, readily accessible guides, and a search bar at your fingertips. Through this easy to use interface, you can easily limit your children's activity and filter what type of content they are allowed to access.
Qustodio also offers excellent customer support in our view, including one-to-one help for customers paying for the Care Plus package. With Care Plus, you can book a call at any time and talk to a Qustodio expert to help you solve problems you encounter when using the app. In fact, you don't even need a problem before you place a call. Qustodio's experts are on hand to simply guide you through the installation process. With its great support and raft of features for a wide range of platforms, Qustodio is undoubtedly one of the best parental control solutions around.
Read our full Qustodio parental control software review.

We love Net Nanny's focus on social media and customization options it offers, especially for the screen time monitoring functions. Perhaps Net Nanny's biggest strength is its intelligent content filtering, which doesn't simply rely on blacklists or blocking by category. Instead, Net Nanny uses real-time content analysis to flag any issues with the sites your child is attempting to access.
Net Nanny also has all the essential features that we would expect from a parental control app. This includes the ability to block or restrict app usage, limit screen time and view a report on your child's screen use. The app also comes with YouTube monitoring built in, which we think is essential given the popularity of the video streaming site - and the nature of some of the uploads there. Net Nanny also includes tracking tools that give you the ability to view the location (and location history) of all your children on a single map.
We found that all of this information is neatly presented through the app's intuitive dashboard, where you can dig deeper into the reports the app offers. However, it is worth noting that when used the app during our review, it did crash a couple of times, letting us access any website we liked, so it seems it isn't the most robust.
Net Nanny is available for Windows, Mac, Android, iOS and Kindle Fire platforms but it's worth keeping in mind that the features you have access to vary depending on the platform being used. For example, Windows and Mac laptops don't support location tracking.
In terms of price, Net Nanny offers three different plans. Protecting one desktop device, PC or Mac, will set you back $35.99 a year, a five-device family protection plan costs $54.99, while the 20-device option is priced at $89.99. These prices may not be the cheapest we came across but they compare well against other advanced parental control software - and, usually, these don't come with real-time content filtering.
Read our full Net Nanny review.

Microsoft Family Safety is a decent parental control app that we think really shines if you use a lot of other Microsoft platforms. We love that you can use it to limit screen time on Windows and Xbox devices and employs multiple filtering layers to block inappropriate web content in apps, games and Microsoft Edge. The major limitation we found with Microsoft Family Safety is its ineffectiveness where non-Microsoft operating systems and devices are concerned.
Microsoft Family Safety only offers web filtering through Edge, not Google Chrome or any other browser, and only enforces safe search for individuals using its own Bing search engine. The flip side of this is that Microsoft Family Safety has some additional functionality for users of the company's Windows Store. Here, Microsoft Family Safety can prevent your child from installing new apps unless you approve them. The fact that it revolves around the Microsoft ecosystem, enables the app to have precise location tracking features, which are one of the best we've seen.
Another massive plus point for us is that all of its features are offered free of charge. Users will have to sign up for a Microsoft account but, after that, they'll have access to time limit restrictions, app management and location-sharing features.
Another distinctive feature that sets Microsoft Family Safety apart from other parental control apps for us is its Driver Safety feature. A premium feature, Driver Safety analyses your driving, logs journeys, and keeps a two-week history. This is a nice addition - particularly for families with older children with access to the family car.
Read our full Microsoft Family Safety review.

While known for its antivirus software, we think Norton also has a solid parental control app in Norton Family too. We believe that it's a great option for households with numerous children whose devices are either Android or Windows. Through its powerful geofencing capabilities, you will be able to perform location tracking, and time-scheduling. However, if you want to do all of this on iOS, you should look elsewhere.
Another nice feature we think is School Time, which gives parents the power to instantly restrict web access to educational sites for anything from 30 minutes to 8 hours. This is a handy reminder that parental control apps aren't only for restricting access to inappropriate content. They can also serve as a way of managing a child's screen time, ensuring that they focus on sites that are relevant to their learning.
Norton Family users can receive access to all the expected features - blocking inappropriate web content, restricting app use, and checking your child's current device location - for $49.99 annually for an unlimited number of devices. This compares favorably against many other parental control apps, and if you would like to test it out, there is the 30-day trial option. If you're shopping for other Norton software, keep in mind that Norton Family comes bundled with Norton 360 Deluxe and Norton 360 Premium.
Read our full Norton Family review.

What we like about Bark is that it sets itself apart from the crowd of parental control apps: it prioritizes communication and trust over snooping and spying. Rather than constantly monitoring your child's online activity, Bark encourages open dialogue and provides alerts for potential issues.
While we found it doesn't offer the same level of tracking as some competitors, it does monitor over 30 app platforms and has top-notch customer support. However, parents with younger children may find themselves wishing for more detailed monitoring options. But despite its limitations, Bark is a reliable and user-friendly choice for parents.
If Bark notices anything untoward, such as signs of cyberbullying, predators, sexting, drug use, or suicidal thoughts, the system sends alerts via email, SMS, or directly to the parent's app. The great thing for us is that the app is relying on AI to monitor most of the aspects, which translates into real-time alerts and often better results than what you get with competing products.
In terms of the basics, Bark also performs well in our opinion, offering web content filtering, app and screen time management, location monitoring, and 'check-in alerts' to let you know when your child arrives at an important destination.
An area where Bark falls short, though, is in its divergence between different platforms. For instance, the iOS version can't monitor TikTok or Skype while the Windows app only supports two browsers: Chrome and Edge. Whichever operating system or device you use, however, the good news is that Bark was easy for us to set up, with a wizard walking us through the installation process.
In terms of pricing, Bark offers two plans, the Bark Jr. and Bark Premium, which cost $5 a month and $14 a month, respectively. These plans differ in the functionality you're getting, but overall we think the pricing is decent compared to some of the competition.
Read our full Bark review.

By not simply relying on blacklists, Mobicip promises users a more accurate way of protecting their children when online. Instead, this parental control app scans websites in real-time across all the popular browsers (Chrome, Firefox, Safari, and more), allowing only suitable websites to be accessed by each user.
We found setup straightforward, with Mobicip asking us to create profiles for each child we were looking to protect. This simply involves entering their name, age, and the default parental control setting you'd like to use (Strict, Moderate, Mature or just Monitor.) It's then just a case of installing Mobicip's iOS, Android, Windows, or Mac app on your child's device, before scanning a QR code.
We like Mobicip's interface, which boasts an elegant design with a serene color palette and its spacious layout makes navigation a breeze. Its main sections, Activity, Family, Devices, and Messages, greet you at the top of the page, while your account and subscription settings are tucked away in the upper-right corner. Unfortunately, two-factor authentication is not an option.
We found the activity section is a treasure trove of valuable information, offering a comprehensive overview of all your monitored devices. Most-used social apps, frequently visited websites, recent searches, recently installed apps, and recently watched videos are just a few of the categories we saw here.
To make things even easier, a handy QR code is available for speedy device setup. Thanks to intuitive charts and graphics, you can quickly absorb data and customize what you see. For example, the most-visited websites section leads you to a browsing history page, where you can filter by child, device, date range, website category, and web page rule (allowed or blocked).
In terms of price, Mobicip offers three payment plans: Lite, Standard and Premium. Lite will give you 5 devices to manage and will cost $2.99 a month. Standard offers 10 devices and costs $4.99 and brings more features. As the name suggests, the Premium plan has all the bells and whistles for 20 devices and costs $7.99 a month.
Read our full Mobicip review here.

In our view, one of the biggest strengths of Google Family Link is the price - it's completely free for an unlimited number of accounts and devices. But, as with most things in life, you get what you pay for and Google Family Link is lacking some of the more advanced features that we've seen in rival parental control apps.
For instance, while Google Family Link provides easy access to content filtering settings in Google apps, it doesn't try to block unsuitable web content. Its app management functionality is more extensive, with options to manually disable unapproved apps, block new installs until you've approved them, and (probably the highlight for us) manage in-app purchases. However, there's no customizable app-blocking based on rating or category, and you can't limit the use of specific apps by time in the way you can with other parental control apps.
We found Google Family Link's screen time scheduling and device locator functionality to both be pretty basic too. Screen time scheduling is largely focused on setting daily time limits and a bedtime. The device locator, meanwhile, lets you see the most recently logged location on a map, but there's no geofencing support, no option to define zones, and no alerts when your child arrives or leaves.
It's difficult for us to complain too much about a free app and Google Family Link does a good job of restricting the use of Chrome, YouTube, Google Play Store, and Search. Still, if you want more advanced functionality - or generally steer clear of Google's suite of tools - we think you might be better off going with another parental control app.
Read our full Google Family Link review.
Read how to keep your kids safe in the digital age.
---
How we tested the best parental control app
To test for the best parental control app we first set up an account with the relevant software platform, then we tested the service to see how the software could be used for different purposes and in different situations. The aim was to push each app to see how useful its basic tools were and also how easy it was to get to grips with any more advanced tools.
Our testing always begins with research. We canvass online opinions, read other reviews, consider parent concerns, and come up with a list of the best parental control apps on the market. After we've come up with a list of software solutions, it's time for the testing to begin.
We tested the above parental control apps with the browsing behaviors of both children and parents in mind. We conducted around 10 hours of testing in total, evaluating the software against several different metrics, including price, setup and installation, features, design, and performance.
Where possible, we tested the apps on the same platforms to ensure we came up with a fair comparison but we also looked at how the performance of certain apps varied from platform to platform. That way, we hope to have crafted a buying guide that is relevant for a broad audience.
Read more on how we test, rate, and review products on TechRadar
How to choose the best parental control app for you
When deciding which parental control app is right for you, it's important to first consider what your needs are. The tools listed above are available at various price points, so while budget software may deliver basic functionality, if you need more advanced features, you might be more likely to consider apps that demand a fee. In addition, higher-priced solutions usually cater to every need, so do ensure you have a good idea of which features you think you may require from your parental control app.
The age of your children, for instance, is likely to represent a significant factor in how you select the right parental control app. You might want to be more restrictive with kids under 12, for example, but more lenient with teenagers who may need, or want, to access slightly more questionable content - whether it's for study or to share funny memes with their friends.
Often, the best parental control app is one that gives you control. Do you want to block certain websites, limit screentime or simply monitor your child's browsing habits? Deciding what you are looking for from a parental control app will go a long way to determining the one that's right for you and your family.
How easy each app is to use will also need to be considered. Are you tech-savvy or a bit of a Luddite? If it's the latter, you'll probably want to research for the most intuitive parental control app or you may find younger online users in your household still find ways around whatever measures you put in place.
Ultimately, the best parental control app varies from person to person. Think carefully about your budget, the features you require, and how your technical skills compare to those of your little ones. Fortunately, there is a wide range of parental control solutions on the market, so there's bound to be one to suit your needs.
Will parental control software block all inappropriate content?
To determine if your parental control app of choice blocks all forms of inappropriate content, that will ultimately depend on what you class as "inappropriate." It's worth remembering that the types of websites and apps you want to block or limit access to probably depend on the type of user you are targeting. What is appropriate for an 8-year-old, for instance, is unlikely to be the same as what is appropriate for a 14-year-old. You may want some parental control in both cases, but it may not be exactly the same.
The main factor for many users of parental control apps is control. So, it should ultimately be up to you what you consider to be inappropriate. You might want to block all chat room sites for your children, for example, or you may be more selective so members of your household can communicate with friends.
There's also always the possibility that your children will find a way around any parental controls you put in place. You should ensure your software is always up-to-date and you should still maintain an interest in your kids' browsing habits to ensure they haven't created online accounts outside the visibility of your parental control software. That's the only real way of keeping inappropriate content off their screens.
What are the best practices to keep your children safe online?
As parents, keeping children safe online is a priority. Even if you are a younger parent - a digital native - the online world changes rapidly and the web today is not the same as the one you grew up with. As such, it's important to talk to your children about their online activity frequently and openly. Teach them about online responsibility and the need to be cautious when sharing or accessing anything online.
Parents also need to remain personally aware of their children's online habits too. Parental control apps are no substitution for parental vigilance. So, where possible, keep device usage where you can see it, take an interest in your child's online habits, be aware of who they are talking with online, and keep track of the amount of time they're spending on the internet.
And, of course, make sure you deploy your parental control software effectively too. This means being aware of your parental control settings and using them to monitor your child's activity. Don't simply install your software and think the job is done. Keep it updated and review its setting regularly to keep your children safe online.
What features should I look for in a parental control app?
Given the variety of different parental control apps available today, it stands to reason that the features on offer differ too. Having said that, there are a few core functionalities to look for. The first is the ability to limit screen time. Many parental control solutions allow parents to set time limits on using particular apps or devices. Then, once that time limit is reached, the app automatically kicks in. There are no arguments or pleading. The device or app simply shuts down. The best parental control software gives you the flexibility to set your own time limits or keep devices locked down during particular times of the day, say, dinner or bedtime.
Another important feature to look for in a parental control app is app blocking. This could be a shopping app, a chat room, or even just a game that they're spending too much time on. The ability to set up streamlined family accounts is also a handy inclusion with some parental control software. This allows you to manage all the devices in your household from a single account - particularly handy for larger families. As always, flexibility is key as this lets you adjust controls as and when you need to.
Swipe to scroll horizontally
| Feature | Qustodio | Net Nanny | Microsoft family safety | Norton Family | Bark | Mobicip | Google family link |
| --- | --- | --- | --- | --- | --- | --- | --- |
| Price | $54.99 - $99-95 | $39.99 - $54.99 - $89.99 | Free | $49.99 | $5 - $14 | $2.99 - $4.99 - $7.99 | Free |
| Number of devices | 1 to 15 | 1 to 20 | 5 | Unlimited | Unlimited | 1 - 20 | Unlimited |
| Platforms | Android, iOS, Kindle Fire, Windows, Mac, Chrome OS | Android, iOS, Kindle Fire, Windows | PC, macOS, Android, iOS, and Chromebook | Android, iOS, Windows | Android, iOS, Windows | PC, macOS, Android, iOS, Amazon, and Chromebook | Android |
| Web portal for parents | Yes | Yes | Yes | Yes | Yes | Yes | Yes |
| Call logging | Android only | None | None | None | None | None | None |
| Text logging | None | None | None | None | None | None | None |
| Text content | Android only | None | None | None | Yes | None | None |
| Call blocking | Android only | None | None | None | None | None | None |
| Text blocking | Android only | None | None | None | None | None | None |
| Geofencing | Yes | None | None | Yes | Yes | Yes | None |
| Location tracking | Yes | Yes | Yes | Yes | Yes | Yes | Yes |
| Location history | Yes | Yes | Yes | Yes | Yes | Yes | Yes |
| Web monitoring | Yes | Yes | Yes | Yes | Yes | Yes | Yes |
| Web filter | Yes | Yes | Yes | Yes | Yes | Yes | Yes |
| Time limits | Yes | Yes | Yes | Yes | Yes | Yes | Yes |
| Scheduling | Yes | Yes | Yes | Yes | Yes | Yes | Yes |
| App management | Yes | Yes | Yes | Yes | Yes | Yes | Yes |
| App blocker | Yes | Yes | Yes | Android only | Yes | Yes | Yes |
Are there any negatives to using a parental control app?
As with most digital software, parental control apps are not always an unequivocal positive. Unfortunately, some third-party apps that promise to keep your children from viewing inappropriate content store or sell your child's data. This is why it's important to read the terms and conditions of any app before installation. Not all parental control apps sell the user's data but make sure you carry out the necessary due diligence before you decide on a particular piece of software.
Furthermore, it's important to recognize that parental control software can affect the relationship you have with your children - particularly older ones. By blocking or limiting access to certain sites, parents can come across as annoying, controlling, or distrustful. Before you set up parental controls, it might be a good idea to discuss them with your children, explaining your position and justifying the restrictions you've put in place.
Just like any other piece of software, whether it's a cloud storage solution or a productivity tool, the efficacy of your parental control app is ultimately determined by how you use it. Take time to fully understand the software before you roll out restrictions to your entire household. Focus on the benefits that the software will provide in terms of online safety and you are more likely to keep your children on your side.
What other parental control apps have we reviewed?
As well as the solutions listed in the above parental control app buying guide, we've also reviewed several other tools. This includes our Screen Time review, which is not to be confused with similarly named Apple Screen Time, which is accessible on all devices by visiting the Setting page.
Other parental control apps that we've evaluated include MMGuardian and SentryPC. We've also reviewed KidLogger, Spyrix Free Keylogger, and several others. In fact, if you want to focus your search on free solutions, we've identified the best free parental control apps here. And just because they won't cost you a penny, doesn't mean they are inferior. They are certainly worth considering - particularly if you are on a budget.
In fact, we've assessed more than 30 parental control apps, some of which we believe are worthy of a fully-fledged review and others that weren't. As mentioned previously, we've assessed all the apps on the same criteria, including price, user interface, and features. Over numerous hours, we've formulated a short list of the best parental control apps around. Having said that, new additions are always appearing on the market, and updates - both good and bad - always need to be considered. That's why we remain committed to periodically re-reviewing parental control apps to ensure our ranking remains up-to-date.