Best password manager of 2023
Best
Contributions from
last updated
We've whittled down the very best password managers after testing nearly 30 of them
VERDICT
REASONS TO BUY
REASONS TO AVOID
best password manager: quick menu
1. Best overall
2. Best for security
3. Best for free
4. Best for mid-sized business
5. Best cross-platform
6. Best for enterprise
7. Best for families
8. Best for small business
9. Best for mobile
10. Best for Apple users
11. How we test
12. How we choose
13. Password manager FAQs
The best password managers make it simple and easy to manage your online security through better password protection.
They do this by storing all of your passwords securely and conveniently in an online vault, making them easy to save and use when needed, regardless of what device you are using. The best password managers will also be able to generate strong passwords for you, which are extremely difficult for hackers to crack.
For these reasons, password managers should be considered one of the key pillars in your online security, alongside antivirus software, malware removal tools and a VPN service.
Therefore, choosing the best password manager for you and your needs has never been more important, especially since the now widespread adoption of hybrid and remote working has likely resulted in your workplace credentials coming home with you.
So if you're looking for an easy way to manage your online logins, using one of the best password manager options in this article can help. After putting close to 30 products through their paces, we've selected the very best based on the following criteria: security, privacy, storage, compatibility, synchronization, and - of course - price.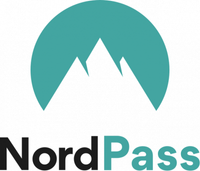 The best password managers of 2023 in full:
Why you can trust TechRadar We spend hours testing every product or service we review, so you can be sure you're buying the best. Find out more about how we test.
Best password manager overall
Best password manager overall
Specifications
Supported platforms:
Windows, macOS, Linux, Android, iOS
Browser extensions:
Chrome, Edge, Firefox, Safari, Opera, Brave
Reasons to buy
+
Import from all browsers
+
Plentiful feature set for premium tiers
Reasons to avoid
-
Limited free tier
-
No phone or forum support
We were already very familiar with NordVPN, one of the best VPN services around, and this is the password manager from the same company behind it, NordSec. This versatile client is on every platform we could hope for: there are browser extensions for Chrome, Firefox, Edge, Opera, Brave, and Safari; desktop applications for Windows, Mac and Linux; and mobile apps for iOS and Android devices. We could also simply access our password vault directly via its website too.
The free tier of NordPass offers unlimited storage space for passwords, which isn't the case for every password manager we tested. However, we couldn't sync our passwords with any other devices on this tier, whereas the paid-for premium version allows up to six. Also, the free version will not detect weak or reused passwords, nor will it notify users of any data breaches affecting their accounts. There is a free 30-day trial for the premium version, though.
Another negative was the lack phone support or even a forum where users could share their problems and solutions, although there is 24/7 email support and the online help center is well laid out, so you should be able to solve basic issues quite quickly.
We also noticed that updates were frequent, with new features being added on the regular. Not long ago, for example, the desktop version gained the ability to switch between accounts without needing to log out and back in again, useful if you have one for business and one for personal credentials.
All things considered, we believe NordPass to be a very capable password manager that offers plenty of bang for your buck. There are also NordPass promo codes to bring the cost down further.
Read our full NordPass review.

Best password manager for security
Best password manager for security
Specifications
Supported platforms:
Android, iOS
Browser extensions:
Chrome, Edge, Firefox, Safari
Reasons to buy
+
Easy syncing between devices
+
Includes VPN
+
Secure document storage
Reasons to avoid
-
Premium plans come at a high price
-
Support: Limited hours for live chat customer service and no direct phone number
Dashlane has established itself as one of the most prominent password managers for businesses and individuals alike, and it wasn't hard for us to see why. With the ability to store an unlimited amount of passwords and protect them with multi-factor authentication, we couldn't find any reason to doubt this password manager on the basis of its convenience and security offerings.
Also, it comes with a host of useful features, such as letting us store other information besides passwords, like delivery addresses and contact details that we wanted filled out in an instant.
What's more, Dashlane also offers a premium tier, which adds functions such as dark web monitoring, which kept us abreast of any known data breaches that may have affected our accounts, as well as letting us synchronize our credentials across all our mobile and desktop devices.
On top of this, there is also the option to store files in the manager - although the best cloud storage providers may be a better option if you require lots of safe and easily accessible storage. Dashlane premium also comes with a VPN, and although we found it perfectly serviceable, again you may want to consider using the best business VPN available if this is a top priority for your firm.
The only real downsides we found with this manager were the limited support options - there is no direct phoneline and the live chat has limited operating hours - and the cost of the premium tier: $4 / £3.50 / AU$6 per month when committing annually, making it one of the most expensive password managers out there. And we think it's needed to get the most out of it, since the free tier is limited to only one device.
But we believe the price is justified considering the top-draw features on offer. There are also plenty of Dashlane promo codes to keep costs down too.
Read our full Dashlane review.

Best free password manager
Best free password manager
Specifications
Supported platforms:
Windows, macOS, Linux, Android, iOS
Browser extensions:
Chrome, Edge, Firefox, Safari, Opera, Brave, Vivaldi, Tor, DuckDuck Go for Mac
Reasons to buy
+
Sync multiple devices
+
Open source
+
Great free tier
Reasons to avoid
-
Basic desktop app
-
Limited customer support options
The first open source password manager to make an appearance on our list, Bitwarden offered us plenty of features, making it ideal for individuals and businesses alike, even for those who opt for its free tier. We had multi-device synchronization, optional self-hosting and unlimited password storage - all without paying a penny.
Being open source means that others can contribute to the app's development and view the process, giving users peace of mind that there'll be no way for the company to cover up any flaws. This makes Bitwarden a transparent and therefore trustworthy password manager.
2FA is also available with the free tier, via email or an authenticator app. The premium tier, however, offers more 2FA options, such as compatibility with physical security keys and the specialist third-party Duo Security, who can provide authentication via its mobile app, an SMS message or phone call.
Premium plans impressed us with their weak password and unsecured website detection, as well as business-focused features such as password sharing, fine-grained access control and user groups.
The desktop app is pretty basic and the lack of phone support may put off business customers. In the end, though, not only do we think it's the best free password manager, but it also gives its paid-for rivals a run for their money as well, which is why it makes into this buyer's guide.
Read our full Bitwarden review.

Best password manager for mid-sized business
Best password manager for mid-sized business
Specifications
Supported platforms:
Windows, macOS, Linux, Android, iOS
Browser extensions:
Chrome, Edge, Firefox, Safari, Opera, Brave
Reasons to buy
+
Supports unlimited devices
+
Biometric authentication
+
Secure record sharing
Reasons to avoid
-
No free version
-
Add-on protection modules can be pricey
Unlike our previous entrants, there is no free version of Keeper, although there is a free 30-day trial should you wish to try it out with no commitment. But we found that the real selling point of this password manager is its unlimited device support and advanced feature set - although some of these require further payment to add them on and they can be quite expensive for what they are.
Aside from supporting every major browser, mobile and desktop device out there, it also let us secure our vault with our biometric credentials, such as a fingerprint or via facial recognition. And it could sync our data across as many devices as we liked.
Like any premium manager, it will alert users to any weak or reused passwords they may have, suggesting strong replacements instead, and scan the web for any breaches it can find where passwords may have leaked.
There is also a family plan, that let us share files between members securely as well as message each other with encryption, providing us with a handy alternative to popular messenger apps such as WhatsApp.
Read our full Keeper Security review.

Best cross-platform password manager
Best cross-platform password manager
Specifications
Supported platforms:
Windows, macOS, Linux, Android, iOS
Browser extensions:
Chrome, Edge, Safari, Internet Explorer
Reasons to buy
+
Cross-platform support
+
Encrypted storage
+
Biometric options
Reasons to avoid
-
Limited browser support
-
No phone support
As well as offering features such as cross-platform and unlimited device support, even with its free tier, what set this password manager apart for us was the lack of a master password requirement. Instead, we could log in using facial recognition via Apple's Face ID or even a selfie, as well as our fingerprint or PIN number.
What's more, we could choose to lock away certain passwords with one of these different methods, thus applying different levels of security and convenience to each of our credentials.
Additional security features include the ability to encrypt and store passwords online to make accessibility easier. Single Sign-On (SSO) is also available as with other password managers, which allows secure authentication for third-party applications.
We mark this manager down, though, for only having extensions for four browsers - namely Chrome, Safari, Edge and Internet Explorer (although the latter is no longer supported by Microsoft and we do not recommend you continue using it). Also, there is yet again no direct phone support option.
Read our full LogMeOnce review.

Best password manager for enterprise
Best password manager for enterprise
Specifications
Supported platforms:
Android, iOS
Browser extensions:
Chrome, Edge, Firefox
Reasons to buy
+
Intuitive user interface
+
Loads of high-end features
+
Great admin abilities
Reasons to avoid
-
No free option
-
No pricing information available
When it comes to the best business password managers, look no further than the manager formerly known as Solarwinds Passportal. With some seriously advanced features, administration control for large teams and high-level security possibilities, it's one of the most powerful managers we've ever tested.
In addition, we also found it offered great customer support and had an easy to use interface. The rest of the company's ecosystem was also at our disposal should we have needed it.
The main issue we have with N-Able Passportal is that you have to get a quote from their sales team if you are interested in purchasing it (there is no free option) as there is no off-the-shelf product to choose from or even a price guide to view on their website.
But if you need to lock your business down tight, no matter its size, in a reliable and intuitive way, then Passportal should at least make it into your shortlist of password managers.
Read our full N-Able Passportal review.

Best password manager for families
Best password manager for families
Specifications
Supported platforms:
Windows, macOS, Linux, Android, iOS
Browser extensions:
Chrome, Edge, Firefox, Safari, Brave
Reasons to buy
+
Family sharing
+
Business options
+
Additional security
Reasons to avoid
-
No free option
-
No recovery for loss of master password
Another very popular choice for a lot of people, 1Password caters its service to individuals, organizations and families with its shared password functionality.
There are two consumer plans offered, one for personal use and another for families with up to five members. Then there are three separate plans for organizations: a teams starter plan for up to 10 users, a business plan, and an enterprise plan that can be tailored to your firm's required specifications.
We like the fact that protection is provided against breaches, keylogging hacks and phishing attacks, and that we could only use 1Password in verified browsers. In fact, in our discussion with veteran security expert Roger Grimes, he singled out 1Password as the exemplar for highly secure password managers.
A couple of aspects put as off, though: firstly, there is no free option, and secondly, no account recovery process should you forget your master password; if you do, then you are locked out for good. But if you are confident you'll always remember it, then we think 1Password is a great choice for individuals, families and businesses alike.
Read our full 1Password review.

Best password manager for small business
Best password manager for small business
Specifications
Supported platforms:
Windows, macOS, Android, iOS
Browser extensions:
Chrome, Edge, Firefox, Safari
Reasons to buy
+
Shareable vaults
+
Good authentication features
+
Solid mainstream ability
Reasons to avoid
-
Comparatively expensive
-
No single sign-on
We found KeepSolid Passwarden to be a capable password manager that can be used by everyone, from single users to families and businesses.
The manager can sync across multiple devices, has two-factor authentication and can be used in small teams to allow for password sharing from a single vault. The primary problem we had with Passwarden is its expense, which might not be worth it for personal users who won't need all the features it has to offer, such as password sharing.
We also thought the lack of of administrative features, such as centralized password management and single sign-on, was disappointing, making for a password manager that works well in small team environments, but not really suitable for use within larger organizations.
If you are using a password manager as part of a small business, though, we think this could be a great option.
Read our full KeepSolid Passwarden review.

Best password manager for mobile
Best password manager for mobile
Specifications
Supported platforms:
Windows, macOS, Linux, ChromeOS, Android, iOS
Browser extensions:
Chrome, Edge, Firefox
Reasons to buy
+
Very reasonably priced
+
Stores data online or locally
+
Multi-factor authentication
Reasons to avoid
-
No free device syncing
-
Monthly billing not an option
RoboForm is another competent password manager in our view, with extensions for major browsers and apps for iPhone and Android devices.
We were impressed with the free version, which has a lot of features considering, such as the ability to store your vault in the cloud - which is usually reserved for paying password manager customers - or on your device only. We found that it can also check up on weak and reused passwords and has a password generator to fix them.
What you don't get, however, is the ability to sync your passwords across multiple devices - you'll have to pay for that privilege, although we found the price of its premium tiers to be reasonable; the catch, though, is that there is no monthly billing option. These plans also offer secure password sharing, multi-factor authentication and round-the-clock support, which we are always pleased to see.
Read our full Roboform review.

Best for Apple users
A capable password manager that's improving
Specifications
Supported platforms:
Windows, macOS, Android, iOS
Browser extensions:
Chrome, Edge, Firefox, Brave
Reasons to buy
+
Sync using Dropbox, iCloud or mSecure Cloud
+
Supports Apple watch
+
Custom fields
Reasons to avoid
-
Rigid password generator
-
No secure password sharing
-
Lack of customer support options
-
No free option
mSecure comes with unlimited password storage and several different categories to save more than just passwords. There are also custom fields, useful when certain accounts require more than a password, such as an additional secret word, security question or PIN number. In addition, you can also create groups for your passwords to better organize them.
Support with third-party devices and software was also something we welcomed. For instance, mSecure can sync with popular cloud storage providers Dropbox and Apple's own iCloud, and it even has an app for Apple Watch, making it easier than ever to manage your passwords on the go.
There are a few minor gripes we have with mSecure, though. Firstly, the included password generator can't be set up to create real words, only allowing for a random mix of characters to do the job. While this is perfectly secure, it is inconvenient if you want to commit it to memory. We also found that the generator couldn't create passwords without making an entirely new entry - a small point but something that still irked us.
What also troubled us was the inability to share passwords securely with families and team members, a lack of user support, and no free option, but all in all mSecure still remains affordable and capable enough for the majority of people.
Read our full mSecure review.
We've also featured the best password recovery software.
---
How we test the best password managers
We tested close to 30 of the best password managers around, trying them out on all their compatible platforms to make sure we left no stone unturned. This means that, where available, we used their desktop clients on Windows, Mac and Linux, their mobile apps on iOS and Android devices, their extensions for Chrome, Firefox, Edge and other browsers, and of course the hosted platform on their own websites.
During our testing, we live with the password managers for a minimum amount of time, and stress test them in all kinds of scenarios, to try and expose any failings or weaknesses they may have that the average user might miss.
Afterall, once you've been using a password manager for a while and built up a sizable vault, the last thing you want to do is switch again. So we aim to make sure that you make the right choice first time round by doing our best to inform you of all the features and shortcomings associated with each individual manager.
Any app that included less run-of-the-mill features, like biometric authentication were also considered. We've also come up with a list of the best free password managers. These may have a few limitations when compared to the paid software listed below, but they still hold up as very capable password managers.
How we choose the top password managers
As mentioned, we choose our password managers based on the most important qualities we believe every password manager should have and excel in. These include how secure they are, how well they protect user privacy, their storage capacity, their compatibility with various platforms and devices and how well they synchronize your passwords across them. Lastly - but just as importantly - we also consider their value for money.
When it comes to security, this is arguably the most important factor for a password manager. The best of them will encrypt your valuable data using industry standard methods, so we make sure the password managers featured here at least achieve this.
Going hand-in-hand with security is user privacy. We only select password managers that respect this to the maximum degree, and don't share your data or personal information with third parties. They will also be transparent in what information they do have about you, and how exactly they maintain and use it.
Storage capacity may not be something you think about when considering a password manager, but we do, because not all managers offer an unlimited amount. We look for ones that let you store as many passwords as you like, ideally for free, though some on this list do restrict the privilege to paying subscribers only. Even where they are limited, they will still offer a reasonable amount of storage.
Compatibility is another key feature of password managers, especially since many of us will likely have multiple devices that we use on a daily basis. So we look for managers that work on both desktop - Windows, Mac and even Linux - and mobile platforms - such as iOS and Android - to let you save and access your passwords in the browsers and apps you use on your devices.
Some will have a desktop app, but all will have a website where you can access your vault securely. Many will also have a browser extension, making them integrate better with your workflow if you use popular options such as Google Chrome, Apple's Safari or Microsoft Edge to explore the web, allowing you to autofill the login pages of your accounts with ease.
If you do use your password manager across multiple devices, then synchronization will be vital. Again, some managers may lock this feature behind the paywall of their premium tiers, whilst others will offer it for free. Regardless, it is an important factor for many users so we will make sure our entries have this feature somewhere in their offerings.
And when it comes to the big one - price - we are always mindful to account not just for the absolute cost - or lack thereof - of password managers, but also their value for money. We always point out whether or not there are free versions of each password manager we discuss, and what options and features you get for each tier.
Although password managers will typically show their prices as a monthly bill, quite often you will pay for the whole year in one go. The premium plans for most password managers can range anywhere from $10 to $60 a year, with only a few dollars more for family plans that extend to four or five users.
Other prominent features that we would expect a password manager to have include the ability to access your vault using your biometric data, such as your fingerprint or face, in addition to a master password, as this greatly increases convenience and security too. Password sharing with other members in your family or organization should also be available, although this will often be excluded from free versions.
Another useful security feature that our password managers will include is the ability to recognize any weak or reused passwords across your accounts, and recommend strong passwords to use in their place. This is the best way to keep your accounts safe. They will also scour the dark web to see if any of your passwords have appeared in any data breaches as a result of companies being hacked. Unfortunately, this is a worryingly frequent occurrence that can affect even the biggest companies, and what's more, there may be many more that aren't even publicly disclosed.
Ease of use and setup will also be considered, as many may be coming across a password manager from another one or the one integrated with their browser already. The best password managers will make this transition easy, allowing you to import your passwords from your existing manager quickly and without fuss, allowing you to get up and running instantly with all your apps and websites.
The best password manager FAQs
Why do we need password managers anyway?
Surprisingly, a lot of people do ask this simple question. A TechRadar Pro survey carried out in April 2022 found out that more than a quarter of the 1,000 respondents didn't see the point of a password manager with a further 26% preferring to store their passwords elsewhere. That's a lot.
And yet, the humble password manager is the best tool to manage our ever increasing number of passwords.
Every computer or phone user has hundreds of login and password combinations and attempting to remember all of them is near impossible, especially when for services you registered for a while back and hardly used ever since.
Password managers also remove the mental challenge usually associated with creating near-uncrackable passwords by generating and storing them for you. They then simply store these passwords in a "vault" for access using a "master password" - so basically one password to rule them all.
How does a password manager work?
A Password manager is a very simple and easy to use utility that requires minimal user interaction, since most of its actions are automated. They will work across numerous platforms, and they should feature a browser extension for use on desktop computers, as well as an app for smart devices such as your mobile phone. The passwords you use on each platform will synchronize across all the devices you use the password manager with.
Once you set up your password manager, you can go ahead and create whatever digital accounts you want. They will usually throw up a prompt to create a strong password for you when doing so - this is the password generation feature of the manager. Once you accept, it will then store the password and username for you in its vault, so when you next go to log in, you should find your credentials already filled out for you.
If you ever want to change or update your password for an existing account, you can do this too. Again, a prompt will usually appear from the password manager, confirming whether you want to overwrite the existing password with the new one you have created, ensuring your password manager remains up to date. Some password managers even have a version history, so you can see the previous passwords you have used.
As for importing your existing passwords stored on another manager, this should be a fairly straightforward process. Many managers will give you the option to import and export your passwords as a csv file, or any one that can be opened with spreadsheet software like Microsoft Excel or Google Sheets. This allows you to export them out from your old manager and import them into your new one.
If you have your passwords stored manually in a spreadsheet, you can also import that into your new manager too, providing you follow the correct formatting for the manager in question.
What are the most secure password managers?
Understandably, this is one of the most important questions to ask of a password manager. You would expect any password manager worth its salt would be secure as a given, but no one is perfect and some have had issues. LastPass, for instance, although a very reputable and popular choice, did suffer a security breach, and although the company reassured users that no passwords were accessible, it is still a cause for concern.
The managers offered by big tech companies, mainly Google and Apple, are generally very secure, as you might expect. Not only do they have the pockets deep enough to maintain the best protection possible, it would also be a huge PR disaster should they incur any major breaches, and companies of that size have an awful lot to lose.
How safe are password managers?
All the best password managers are very safe, using the best encryption methods to store your passwords securely.
Zero-knowledge architecture is one of the core principles for managers to keep your passwords as safe as possible. This means that no one but the user has access to the passwords contained in the encrypted vault. Even the vendor and providers of the cloud backup service for your passwords are unable to see what your passwords actually are - only you have the power to decrypt your stored passwords, using your master password, or biometric data if you have this set up on supported password managers.
Complex algorithms are used to encrypt passwords, and there are different methods. Some managers, such as NordPass, use something called XChaCha20, which is military grade and considered to be at the cutting edge of current encryption technology. It is also favored by big tech companies like Google, and is faster than more traditional methods such as AES-256.
Also, NordPass claims that such methods may be crackable with new technologies - for instance, quantum computing could put traditional methods of encryption at risk - but it believes XChaCha20 is resistant to these dangers.
All good password managers will also allow for biometric login and feature multi-factor authentication, two aspects which most people will be familiar with by now. The former involves technologies that recognize the physical aspects of the user, such as fingerprint scanners and facial recognition cameras, to authenticate them as the legitimate user.
Multi-factor authentication is an added layer of security on top of your password to make sure that it's actually you who has entered your password on a given site or service, usually by sending a text message code on your phone that you have to input to make sure it is you. There are also separate authenticator apps you can have on your phone that give you a code to authenticate your login instead, if you'd rather not receive an SMS code.
And as with any piece of digital tech, how it is used by an individual or business goes a long way in determining how secure it remains. At the very least, make sure you are accessing your manager on a secure and protected network - always be cautious when using them in spaces with public wifi - and make sure you're using the best malware removal tools and the best antivirus software for your system.
Smartphones are generally very secure in this regard, although you should always be careful when downloading apps to make sure they are trustworthy - the Google Play store, for instance, has had its fair share of malicious apps doing the rounds recently.
Also, if you are using a master password to secure your password vault, then make sure it is a strong one. This will be one that you will have to remember yourself, so a long and complex string of various random characters will probably be out of the question.
Current expert advice suggests that for passwords you choose yourself, a string of three random words together is quite strong, as it will be hard to guess and easy to remember for yourself. Whatever you use, just make sure to avoid ones that are easy to crack, like your mother's maiden name, your birthday, or 'password1234'.
Can a password manager be hacked?
In a word: yes - in the sense that virtually any computer system can be hacked in theory. But the password managers in our list have a great safety record and utilize industry-standard encryption methods to protect your most valuable of assets. If we ever catch wind of any compromises to their security posture, we'll be sure to let you know straight away.
Of course, many of you will probably be aware by now of the breach suffered by LastPass, one of the most popular password managers around, where users' password vaults were stolen. The company did assure them that they remained encrypted, so unless the hackers also guessed their master passwords too, they should remain safe. However, other personal data that were stolen, including names, payment information and the addresses of their IP, email and physical location, were not encrypted. For these reasons, LastPass no longer makes it onto our list of the best password managers.
Speaking of encryption, all good managers will use the strongest methods available when storing user passwords in their databases, which are extremely difficult to crack without the digital keys needed to unlock them. So the question then becomes can a hacker obtain these keys? In the case of LastPass, its subsidiary, GoTo, recently announced the encryption keys for its users' accounts were stolen in the same attack that affected the password manager, but it is yet to confirm whether the same is true for its service.
LastPass isn't the only password manager to succumb to a breach, however. Many Norton LifeLock users recently had their accounts hacked via a credential stuffing attack, with the company warning them that unwarranted access to their suite's password manager may be possible.
Passwordstate also saw its users fall victim to a devious fake software update that stole their stored passwords. Unsurprisingly, none of these password managers made it onto our list.
Should you use your browser to manage your passwords?
It of course makes sense from a convenience perspective to use your browser's integrated password manager, such as that in Google Chrome. And although it is a perfectly solid choice, there are various reasons why you may want a dedicated password manager instead or in addition to your browser's.
Firstly, your browser's password manager will likely not work with other devices quite so easily.
If you use Google Chrome on a desktop and have an iPhone, then passwords associated with apps will not be saved to the manager in Chrome - by default they will be saved to Apple's own password manager, Keychain. Keychain and Chrome password managers will not sync together, and there is no browser extension for Keychain that will work on Chrome. Therefore, you will be running two managers concurrently, one used for mobile app passwords, and the other for website passwords. If you have an account for a service that has both a website and an app, then they will be saved to both managers separately.
As you can imagine, things can start to get messy and disorganized fast. The solution would be to have a dedicated, third-party manager like those on this list, so they can centralize and sync all your passwords for both websites and apps across all your devices. They will usually have an app for mobile and for desktop, as well as an integrated extension compatible with most common web browsers, so no matter what platform you're on, you'll always have access to your passwords.
Secondly, dedicated password managers often come with a lot more useful extras. For instance, a small but useful feature of many password managers is the ability to give a nickname to your account passwords, so you can locate them easily. Sometimes, you will find that searching for your account credentials by username or by the URL that the account is stored on may not yield the results you're looking for.
Where to find the password manager on Chrome
Google Chrome is the most popular web browser in the world right now, so there's a good chance you're using its integrated password manager already.
On desktop platforms, you'll find it under settings - autofill - password manager. You can see all your passwords here, and search for them via their username or the web page they are used on. It will also show you any passwords that have been compromised, based on known data breaches and leaks.
There is also the Google Password manager, which is the official password manager for Android, and has now taken over the integrated manager in Chrome as well. This means it now stores passwords you use on Android apps as well, not just website passwords.
Do password managers work with apps?
All the best password managers will have an app associated with them, and will work on both Android and Apple iOS devices. This means that passwords you use for other apps will be able to be stored in your password manager and easily accessible on your device, allowing for instant login.
They will be cross-platform, so can be used across all your different devices, as well as having an extension you can download to allow them to work in popular browsers, such as Google Chrome and Apple's Safari.
However, as many smart devices now have biometric login capabilities, such as using fingerprint scanners and facial recognition, a lot of apps will simply require this to log in instead, without the need to input a password every time. This biometric data is stored on the device itself, such as your iPhone or Android phone, so a password manager isn't used in these cases.
However, many password managers now support biometric data too, so you can save it to the manager as well.
Are you a pro? Subscribe to our newsletter
Sign up to the TechRadar Pro newsletter to get all the top news, opinion, features and guidance your business needs to succeed!