Best password manager of 2023
Best
Contributions from
last updated
We've whittled down the very best password managers after testing nearly 30 of them
VERDICT
REASONS TO BUY
REASONS TO AVOID
best password manager: quick menu
Password managers are the ideal solution for virtually anyone today who has a digital life of some kind, as they can store all the various secrets and credentials needed for the myriad of accounts we all have. They are not just a tool of convenience, though - they also play a vital role in improving user productivity and, perhaps most importantly, security.
You can of course use the proprietary password managers that are often integrated with popular browsers and mobile operating systems, but using a third-party manager allows you to store, access, and autofill your passwords across all manner of platforms and devices, without being tied to a single ecosystem.
Password managers can also shoulder the burden of creating strong and unique passwords for every account you have, saving you the trouble of having to do so yourself, which almost inevitably leads to bad password practices, as strength is often sacrificed for easy-to-remember phrases.
In this round up, then, we've selected the very best password manager solutions for every kind of user out there, depending on their needs. We've personally tested nearly 30 of them, so you can be sure we've uncovered the best the industry has to offer.
In our comprehensive review process, we took into account all the important aspects that the best password managers need to score highly on, which includes their ease of use, security, compatibility, device limits, storage capacity - and, of course, value for money.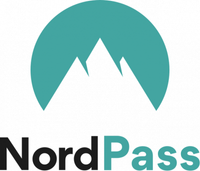 Quick List
Load the next 4 products ↓
The best password managers of 2023 in full:
Why you can trust TechRadar We spend hours testing every product or service we review, so you can be sure you're buying the best. Find out more about how we test.
Best password manager overall
Best password manager overall
Specifications
Supported platforms:
Windows, macOS, Linux, Android, iOS
Browser extensions:
Chrome, Edge, Firefox, Safari, Opera, Brave
Reasons to buy
+
Import from all browsers
+
Plentiful feature set for premium tiers
Reasons to avoid
-
Limited free tier
-
No phone or forum support
Subscribe if:
✅ You want an easy to use but feature-rich manager: There's very little NordPass can't do for your passwords and secrets, and most can reap the benefits it has to offer, all the way from individuals up to power-using organizations.

✅ You want it on every platform: With apps for Windows, Mac, Linux, iOS and Android, as well as browser extensions for Chrome, Firefox, Edge, Opera, Brave, and Safari, NordPass can be used on anything you use.
Don't Subscribe if:
❌ You won't use it much: NordPass might be overkill for you if you're a casual single user, as you might not make full use of its many additional features.
The bottom line
🔒 NordPass will be a great password manager option for many people, families, and organizations, thanks to its array of advanced features and professional interface. It might be a bit too much for the needs of some, though. ★★★★½
We were already very familiar with NordVPN, one of the best VPN services around, and this is the password manager from the same company behind it, NordSec. This versatile client is on every platform we could hope for: there are browser extensions for Chrome, Firefox, Edge, Opera, Brave, and Safari; desktop applications for Windows, Mac and Linux; and mobile apps for iOS and Android devices. We could also simply access our password vault directly via its website too.
The free tier of NordPass offers unlimited storage space for passwords, which isn't the case for every password manager we tested. And while we could sync our passwords with other devices on this tier, we couldn't stay logged in on more than one device at a time. The premium version, however, allows us to log into six.
Also, the free version will not detect weak or reused passwords, nor will it notify users of any data breaches affecting their accounts. There is a free 30-day trial for the premium version, though.
Another negative was the lack phone support or even a forum where users could share their problems and solutions, although there is 24/7 email support and the online help center is well laid out, so you should be able to solve basic issues quite quickly.
We also noticed that updates were frequent, with new features being added on the regular. Not long ago, for example, the desktop version gained the ability to