The best business password managers make it simple and easy to manage passwords for teams and groups in your business.
This is important to protect businesses, especially when teams of employees may be remote working but need secure access to your software systems. This helps prevent unauthorized access by hackers while also making it easy to control employee security.
Additionally it's also important for protecting sensitive customer data. After all, once data has been compromised, it's extremely hard to established customer or client trust again.
Of course, password security is generally important for any web user with private accounts, but as a business basic protection against fraud and malware attacks is paramount. As the risks of accounting hacking rapidly grow, small and medium-sized companies increasingly face becoming the target of such attacks.
Another benefit of professional password managers is that they're a simple but necessary solution if you're a larger business managing multiple employee accounts that need to be secured. You can save your IT department hours on designing an in-house password management solution, allowing them to focus on more urgent business tasks.
Fortunately, there are many highly secure, innovative, and affordable password managers for business solutions around. In this guide, we round up the best business password managers currently available. We compared these business password managers on their pricing structures, interface, ease of use, and overall robustness of security. We also noted their security offerings, like end-to-end encryption, multi-factor authentication, and TLS protocols, among other aspects.
Here then follows what we think are the best business password managers currently available.
Also see our guide on the best password managers for private use.
---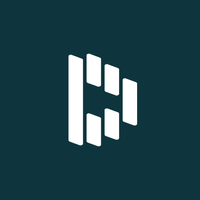 (opens in new tab)
Try Dashlane Business for free for 30 days (opens in new tab)
Dashlane Business is currently offering a free 30-day trial of its business password manager. The service provides companies with everything they need to onboard new employees, manage permissions and monitor security issues all from one place.
It also includes advanced features such as SAML-based single sign-on (SSO) and the company's security architecture has never been hacked. If you decide to sign up, for an exclusive 20% discount, use the code: TechRadar20Off
---
The best business password managers of 2023 in full:
Why you can trust TechRadar Our expert reviewers spend hours testing and comparing products and services so you can choose the best for you. Find out more about how we test.
Dashlane is one of the biggest names in password management, and the company has two plans aimed at businesses: Team and Business. Both plans benefit from what Dashlane describes as its 'best in class security architecture' with AES 256-bit encryption plus two-factor authentication.
The lower-tier Team plan gives businesses the ability to deal with everything from a central admin console, managing permissions, policies, remote wiping accounts and more. Dashlane also provides a free premium personal account for users, and a system of Smart Spaces whereby employees can have a personal space and business space. Admins can keep an eye on password security with the latter, but can't peek into the former, maintaining the staff member's privacy with their personal account.
Dashlane's upper-tier Business plan (which is still in preview, note) provides premium family accounts for users, and adds SAML-based single sign-on for easy and convenient logins across multiple different accounts.
Naturally, both plans are also fully suited for mass deployment in an enterprise setting, Dashlane promises.
Dashlane comes equipped with a commendably user-friendly interface, which is always good – and in our eyes it looks sleeker than main rival LastPass. Perhaps the main downside here is that it's not the cheapest password management system out there by any means, demanding slightly more of an outlay than LastPass.
On the upside, there is a 30-day free trial available right now (opens in new tab) so you can get a good idea of exactly what the service will do for your business (and you can benefit from our exclusive 20% discount if you use the code TechRadar20Off when signing up).
Read our full Dashlane password manager review.

NordPass is another strong contender when you're considering the best business password management software out there. It is highly secure, easy to use, widely supported, and more affordable than some other providers.
Some of the features we like most about NordPass include biometric authorization and optical character recognition (OCR) scanning. These features save you time and make using NordPass a seamless experience. Password sharing is another business-oriented feature that makes the platform ideal for organizations.
We also like the platform's zero-knowledge security architecture, which uses the end-to-end XChaCha20 encryption algorithm to ensure data is never compromised.
NordPass is a good value proposition, and a compelling option for a password management solution. However, we would like to see features such as WiFi sharing and greater administrator analytics and controls.
Read our full Nordpass password manager review.

LastPass is one of the market leaders when it comes to password management, and justifiably so. Thanks to several business-specific features, a top-quality security framework, and an intuitive and easy-to-use interface, LastPass is an excellent choice for business password management.
In addition to industry-standard features such as password generation, emergency access, one-touch login, and automatic password syncing, LastPass includes enterprise-specific features such as password sharing and advanced administrator controls. The inclusion of single sign-on (SSO) and multi-factor authentication technologies make LastPass ideal for medium and large organizations.
The platform's security policies are also top-notch, with end-to-end encryption and TLS protocols ensuring your data remains secure.
If you are considering LastPass for your business, there are several products catering to different organizational needs. For a comprehensive, all-in-one solution, the Identity plan combines password management and multi-factor authentication.
Read our full LastPass password manager review.

Keeper is a top-notch password management solution for businesses with subscription plans to suit every company, from smaller outfits up to enterprise plans (the latter of which add beefy extras such as Single Sign-On authentication).
The Business Password Manager plans give each staff member a private vault to manage their passwords, and the ability to share encrypted folders across users or teams.
Admins can manage user groups, enforce password security or data security policies across the organization, as well as perform security audits (with robust reporting tools at their disposal). Elements such as role-based access can also be configured, really giving admins the ability to fine-tune the system.
All this power is backed with an intuitive interface so it doesn't feel like a chore to use the password manager, and Keeper provides tight security in the form of strong encryption and a strict zero-knowledge policy (with regular independent audits to back the latter up).
Rounding everything off is the fact that customer support is excellent, with quality chat support and some sterling video and help articles. Downsides include that the identity information you can specify for auto-form-filling duties is limited, and if you go for some of the add-ons – like BreachWatch – these can get quite expensive. Otherwise, pricing is reasonably competitive for the business plans.
Read our full Keeper Password Manager review.

We'll say this right away: ManageEngine Password Manager Pro is not the tool to buy if you want small business password management or a family product. It's a high-end tool for enterprises and large businesses, and both its price and feature set reflect that status.
If you've got the budget and you need a high-end password management tool, though, there's not much better than this. It's just as good as its rivals, and you only need to consider which product has the features and integrations that your organization needs.
Overall, it's not cheap, but ManageEngine Password Manager Pro delivers superb performance and versatility for enterprises.
Read our full ManageEngine Password Manager Pro review (opens in new tab).

Sticky Password is another worthy consideration for the best business password management software. We like its unique pricing model and innovative roles-based sharing.
As a baseline, the platform includes essential features such as one-touch login, password generation, password autofill, automatic syncing, and encrypted storage of credit cards and digital notes.
Password sharing is also included. However, the team behind Sticky Password has developed this feature even further to include role-based permissions. This innovative feature enables administrators to share with an employee only the passwords they require to fulfill their role. If an employee needs access to a specific credential, they can request access from the administrator. With this system in place, businesses are less exposed to security risks, as each password is only given to essential personnel.
Sticky Password is one of the cheaper password management services currently available.
Read our full Sticky Password review.

Although Roboform offers a robust and powerful business password management solution, it loses some marks for its basic user interface and high cost. There are also few innovative features to speak of.
Nonetheless, RoboForm password manager is reliable, and the features it does have operate seamlessly to protect your business credentials. Password generation, sharing, and syncing are included, as is offline access and SSO technology.
A business-specific feature we are pleased to see is emergency access. So if you or an employee ever lose access to your account, you can restore access and recover essential data. Advanced administrator controls also make RoboForm ideal for organizations.
The cost of RoboForm depends on the number of licenses you are purchasing, as well as the length of the subscription. Discounts of 15% and 25% are offered for three-year and five-year memberships, respectively.
Read our full Roboform password manager review.

Password Boss is a reliable and secure performer for password management. However, we don't think it quite competes with the candidates we've already highlighted above in our list of the best business password management software.
Although the platform comes with all the industry-standard features, there is one innovative feature to speak of: a Dark Web scan. The premise behind this feature is intriguing, but we were unable to find information explaining the back-end technology.
Either way, Password Boss is still a reliable password management service worth considering. Some of its features include one-touch login, password sharing, password generation, and secure cloud backup.
The Advanced plan includes business-specific features such as user management, analytics, and audit logs. This reliable password management service will be ideal for small and medium-sized businesses that simply want a secure and easy-to-use password manager.
Read our full Password Boss review.

1Password is a password management solution that provides protection for individuals, families and businesses. While the company does offer a consumer version, organizations that sign up for 1Password Business (opens in new tab) also get access to free family accounts for all of their team members (much like Dashlane's Business plan).
There are three plans available depending on the size of your organization. 1Password Business' Teams plan is best suited to startups and small businesses while its Business plan will likely appeal to larger organizations. It's worth noting that you will have to sign up for the Business plan or higher to claim the free family accounts for your team. There is also an Enterprise plan available but you will need to contact the company for a custom quote.
For the price, 1Password Business includes apps for most popular platforms, unlimited shared vaults and item storage, administrator controls, two-factor authentication for additional protection and more.
As well as providing all of the above, 1Password Business also protects you from breaches and other threats, such as keyloggers and phishing attempts, and will only work in verified browsers.
Read our full 1Password password manager review.
We've featured the best password generators.
---
"How to choose a strong password"
Craig Lurey, CTO and Co-founder of Keeper Security, provided with his views on how to create a solid password below.
"Unique passwords are an essential component of enterprise security. It's imperative for today's workforce to keep in mind the heightened risks that result from weak passwords, which can operate as a skeleton key to every access point within an organization's network. There are a few rules of thumb to note when creating a password that cannot be overlooked.

Most importantly, do not recycle passwords. This is a common habit that serves hackers well. When one account is hacked, a cybercriminal has the login information attached to every account you own. Instead, find ways to ensure variety across your passwords. Rather than pulling from personal information like your birthday, your name, or the names of family members -- use a long list of random words chained together, making sure to incorporate numbers, alternating cases and symbols.

However, remembering and properly storing passwords can be very difficult. A password management platform closes the authentication and encryption gaps across the entire enterprise, on every single device. Password managers automatically generate unique, high-strength, random passwords for all your sites and apps and stores them in a personal, encrypted digital vault that can be accessed on any device with any operating system. Top password manager solutions are also able to integrate with SSO solutions to ensure a comprehensive solution for the enterprise, across any cloud and native application."
How to choose the best business password managers for you?
When choosing from the best business password managers for yourself, start with assessing the size of your business and the kind of tools that'd be best suited for the work you do. If you run a small business, a simple business password management solution may be apt, but larger businesses will need more robust and reliable solutions.
Look out for features like end-to-end encryption, TLS protocols, single sign-on (SSO) and multi-factor authentication. You'll also want to evaluate the password management solution's pricing plans and opt for a suitable tier for your business needs.
The best business password managers: How we test
To test the best business password managers, we first looked at the sizes of businesses they're best suited for, the simplicity of their interface, and the ease of set up. We looked at what tools they offer: end-to-end encryption, XChaCha20 encryption, TLS protocols, single sign-on (SSO), multi-factor authentication, etc.
We also checked whether the password managers had business-specific features, such as user management, analytics, and audit logs. Lastly, we considered their pricing plans and whether there's a free trial available.
Read more on how we test, rate, and review products on TechRadar (opens in new tab).