Best cloud storage for photos and pictures of 2023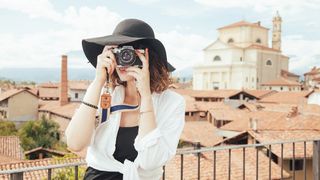 (Image credit: Pixabay)
The best cloud storage services for photos and pictures let you backup your media to keep them safe and secure.
With the proliferation of smartphones, the amount of photos we now take is extraordinary, but existing only in digital format they are so easily lost through a hardware error, or accidentally deleted.
This is why online photo storage has become essential - from personal pictures to content for businesses. So, you need a space to securely store large files, but keep them accessible whenever you need them. And if you don't want to just rely on external hard drives and SSDs, the best cloud storage for photos is a smart choice.
With so many choices out there, we've tested the best photo cloud storage. Our round-up includes top cloud backup and free cloud storage services for personal and business users. As part of our cloud for photo storage review process, we've explored storage capacity, platform compatibility, user experience, and pricing. For artists sharing their work with the world, we've also rated the best photo storage and sharing sites.
Today's best photo cloud storage deals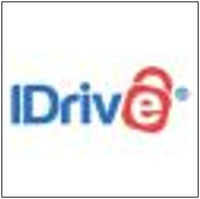 1. IDrive is the best cloud storage provider
IDrive, the cloud storage veteran, delivers tons of storage online for an incredibly small outlay. 5TB 10TB for $3.98 for the first year is unmatched till now and so is the support for unlimited devices and the extensive file versioning system available.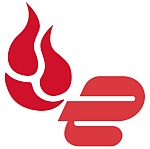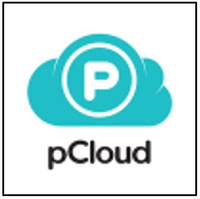 3. pCloud offers a lifetime cloud storage subscription
The Swiss-based company is more expensive than the competition but the one-off payment means that you won't have to worry about renewal fees that can be very horrendously expensive. $350 for 10 years is less than $3 per month.
The best cloud storage for photos and pictures of 2023 in full:
Why you can trust TechRadar We spend hours testing every product or service we review, so you can be sure you're buying the best. Find out more about how we test.
Best photo cloud storage overall
Specifications
Pricing model:
Subscription
Operating system:
Windows, Mac, iOS, Android
Reasons to buy
+
Works on a whole range of devices
+
End-to-end encryption option
+
Choice of backup methods
Reasons to avoid
-
Software could use a revamp
-
Not the cheapest option
-
Some options very well hidden
IDrive is one of the best cloud storage services overall - making it a natural choice when looking for the best photo cloud storage solution.
Business customers can choose from a range of tailored storage options, up to 50TB, giving real flexibility to scale up (or down). Photographers who use multiple devices will be glad to hear that they can back up their photos on unlimited devices across Windows, Mac, iOS, and Android to a single account.
With the "Auto Camera" option, users can automatically upload photos (and videos) from their device to the IDrive account, while retaining image quality (if they choose to). Additionally, users can benefit from a facial recognition feature that can be used to automatically organize photos, as well as sync them across all linked devices. Also, IDrive has a separate app for iOS and Android, called IDrive Photos, which costs $9.95 a year for unlimited storage.
In our review, we noted "for those that have a lot of devices with data that needs to be secured at reasonable prices, then iDrive could well be the service for you. It has a great feature set that covers a lot of ground, with enough security protection and extra features such as folder sync and bandwidth controls to satisfy the majority of users."
However, we believed the best photo cloud storage was best suited to businesses - from self-employed individuals and small teams to huge, international corporations - thanks to the level of flexibility across three different plan types.
Read our full IDrive review.

Best value for unlimited photo cloud storage
Specifications
Pricing model:
Subscription
Operating system:
Windows, Mac
Reasons to buy
+
Unlimited cloud backup
+
No file size limits
+
Straightforward operation
+
Affordable pricing
Reasons to avoid
-
For backing up photos only
-
One account needed for each PC
Backblaze has been around since 2007, offering a very convenient backup solution that makes it one of the best photo cloud storage solutions around.
But there's a downside: you can't share your photos, or benefit from any additional features whatsoever – all Backblaze does is backup and store your images (and other important files), and that's it.
The upside: Backblaze has several major strengths. One of those is its slick operation, with no input required from the user – everything is backed up continuously, and that all happens in the background automatically.
Not only this, but you get unlimited cloud storage capacity with the sole (personal) subscription plan, so there's definitely no need to worry about having tons of pics (or videos, or anything else) to back up.
The caveat is that while storage isn't limited, you're tied to just one computer with one account. If you want more, then you'll need another subscription for additional devices (one for each, and mobiles aren't covered, just PCs).
When we reviewed Backblaze, we found it to be a comprehensive, set-it-and-forget it backup solution for protecting your data should the worst happen…while the service misses some things, it should certainly be near the top of your shortlist if you want a comprehensive, no-limits, secure backup of the data for your home or business computers.
Read our full Backblaze review.

Best photo cloud storage for multiple image file formats
Specifications
Pricing model:
Annual subscription, Lifetime subscription
Operating system:
Windows, Mac, Linux, iOS, Android
Reasons to buy
+
Easy to use
+
Stores any file type
+
Feature-unrestricted free plan
+
Integrate with social media
Reasons to avoid
-
No document editor
-
No add-on services
pCloud is special among the ranks of best photo cloud storage platforms - it's one of the very few that provides a lifetime storage subscription. That means you only have to pay once to get, well, 2TB of storage. To prevent abuse, you are also limited to 2TB of download link traffic per month.
While we had reservations about its overall polish - it's not as slick as rivals - we felt for its incredible value for money and extensive list of features available to all users, it's easy for us to recommend pCloud as a secure cloud storage platform to both individuals and families, however business may want more flexibility. We also rated pCloud as one of the best alternatives to Google Photos.
Photographers will love the fact that you can see thumbnails and previews of most RAW files with the web and mobile versions of pCloud, as well as in pCloud Drive for macOS.
Also nifty is the browser extension that allows you to save videos and images directly to your pCloud account, which you can use as a scrapbook.
Remember as well that you will be able to keep file revisions for up to 30 days and that you can create an entire static HTML website with its own URL.
Read our full pCloud review.

Best cloud for photo storage photographers
Specifications
Pricing model:
Subscription
Operating system:
Windows, Mac, iOS, Android
Reasons to buy
+
Great for photographers
+
Flexible subscription packages
+
Professional and polished experience
Reasons to avoid
-
On-going subscriptions can add up
-
Focused on photography and creative work
Adobe Creative Cloud offers a number of top photo cloud storage subscriptions specifically for photographers and creators, providing photography-focused storage with attractive image galleries. This gives you a lot of flexibility over what you used to store your pictures
The Creative Cloud Photography plan offers access to photo organizer and editor Lightroom and Photoshop, with a choice of 20GB or 1TB cloud storage. The Creative Cloud All Apps package, meanwhile, bundles in all top Adobe apps and gives you 100GB storage. Alternatively, you can subscribe to individual apps, with the same storage space on offer).
Group Libraries enable colleagues to add photos to one shared folder, and you're free to make any photo private.
There's integration with Lightroom and Elements, and you can make quick edits when needed. There's even integration with Gmail. Uploading is easy, with apps for Windows, Mac, iOS, and Android. There's also support for RAW file formats.
We were big fans of Adobe Creative Cloud, giving it 4 stars in our review, saying "you get a lot for your money with Adobe Creative Cloud, from online storage to collaborative features, and of course all the apps you could possibly want in order to generate content. The combined weight of all this, plus the fact Adobe regularly updates all of its apps, means you might see immense value in this subscription option."
However, that diverse subscription package may not be for those looking for straight-down-the-line photo storage.
Read our full Adobe Creative Cloud review.

Best photo cloud storage focused on privacy and security
Specifications
Pricing model:
Subscription
Operating system:
Windows, Mac, Linux, iOS, Android
Reasons to buy
+
Advanced security features
+
Reliable customer support
+
Multiple pricing options
+
Easy-to-use interface
Reasons to avoid
-
Lack of advanced features
-
Limited editing and collaboration
-
Single-currency support
-
Free storage subject to limitations
Internxt's affordable pricing plans, intuitive interface, and reliable support make it a great cloud storage service to consider. While it does not offer the same advanced features that you'll find with Dropbox and OneDrive, individual users and businesses that prioritize security will enjoy the cloud service provider's advanced security features and commitment to privacy.
Internxt's basic free plan offers 10GB of storage, however there is a large emphasis on "up to", here. All accounts start with a 2GB allowance, while more storage can be added for free by completing certain tasks, like installing the mobile app, subscribing to the company's newsletter and referring friends.. Beyond that, seven other pricing plans are available for individuals and for businesses.
We rate Internxt highly for its range of useable features, including its interface which most users will find already familiar, the option to backup folders elsewhere on your computer, and the free, out-of-plan virus and password tools.
Read our full Internxt review.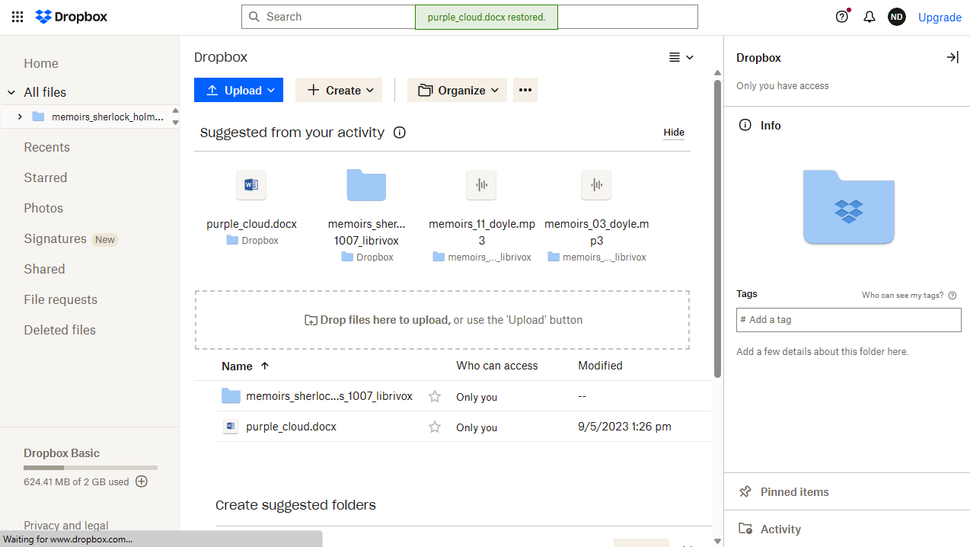 Best photo cloud storage for RAW files
Specifications
Pricing model:
Subscription
Operating system:
Windows, Mac, Linux, iOS, Android
Reasons to buy
+
Easy to use
+
Stores any file type
+
Proven legacy
Dropbox is great for storing pretty much any file you care to think of - and that's why it has secured a place on our list of the best cloud storage for photos.
In our hands-on review, the mighty cloud storage platform drew praise. "While it lacks the online office suite capabilities of Google Drive, and the tight iOS and macOS integration of iCloud, it excels when you need to sync files and folders between devices running different operating systems."
Organizing files is a cinch thanks to the intuitive folder system, plus you can access files on the go with apps for iOS and Android. All this and 2GB of storage is free with a Dropbox Basic account (you can get an extra 500MB of space for referring a friend, all the way up to 16GB). A Dropbox Plus account offers 2TB and you can get 1GB per referral (up to 32GB).
You do get a remote desktop wipe, 30-day version history, priority email upload and the option to restore folders or your entire account to a specific point in time, in case of accidental file deletion, crashes, or similar disasters.
For its versatility and simplicity, Dropbox is superb, especially if you just need to store RAW files. Also, Dropbox is integrated with Facebook, allowing you to easily transfer photos or videos from the social network. Furthermore, Adobe Creative Cloud integration is there as well.
Read our full Dropbox review.

Best photo cloud storage for showcasing and selling images
Specifications
Pricing model:
Subscription
Operating system:
Windows, Mac, iOS, Android
Reasons to buy
+
Unlimited photo cloud storage
+
Beginner-friendly but powerful for pros
+
Professional website builder to showcase and sell photos
Reasons to avoid
-
No free photo cloud storage
-
Basic image editing tools
SmugMug provides one of the best photo cloud storage solutions for professional photographers and enthusiastic shutterbugs alike.
In our hands-on review, we called it "a photo cloud storage service that's easy to use, beginner-friendly, yet incredibly feature-rich." With its stylish interface and relaxed user experience, backing up photos is a cinch. RAW files are also supported through SmugMug Source.
In addition to keeping your images safe and secure, SmugMug offers plenty of options for showcasing your art - the whole platform is rich in community spirit, so if you're serious about your photography, the site's drag-and-drop website builder is a good way to broaden your audience reach. The site also packs ecommerce selling tools, giving you the opportunity to make money on your images.
Unfortunately, though, SmugMug is subscription-only. There's no free cloud storage for photos, unlike Flickr, which is owned by the same company. If that's not a concern, then SmugMug is a great and one of the few platforms offering genuinely unlimited, full-resolution cloud storage for photos and videos.
Read our full SmugMug review.

Best cloud for photo storage and videos
Specifications
Pricing model:
Subscription
Operating system:
Windows, Mac, Web, iOS, Android
Reasons to buy
+
AI photo assistant
+
Easy to use with an affordable price
+
Great for photos and videos
+
Cross platform
Reasons to avoid
-
Can be daunting at first
-
Limited editing tools
Google Photos used to be the number one destination for photo backups, offering free, unlimited cloud storage for 'high quality' photos and videos. But since June 2021, newly uploaded images count towards the free 15GB of cloud storage that comes with every Google account.
In our in-depth Google Photos review, we called it "a strong entry into the cloud storage space for users to store their photos and images, but the basic editing tools will leave more advanced users looking for more functionality."
As you'd expect from Google, the photos app has a classically clean layout, accessible for everyone, and easy to use. Better still, you can upload, view, edit, and retrieve your pictures on almost every device.
If you prefer traditional cloud storage for photos - rather than the image-focused Photos app - Google Drive is a good alternative. Like Dropbox, Drive is geared towards file sharing, with multiple users able to modify shared files.
You can store photos on Drive, but it doesn't offer the same stylish setting as more photography-focused online storage. It's also part of Google Workspace which offers several free business-grade office apps - we even use it at TechRadar Pro HQ.
There are some clever features, too. Google uses AI and machine learning to automatically label people, objects, and locations within pictures, using metadata (the recorded date and place) to make searching easier. If you have a Canon device, you can back up your photos to Google Photos by just using Wi-Fi.
Free cloud storage starts at 15GB, with storage space shared across all Google services, like Photos, Drive, Gmail, and Docs.
Read our full Google Photos review.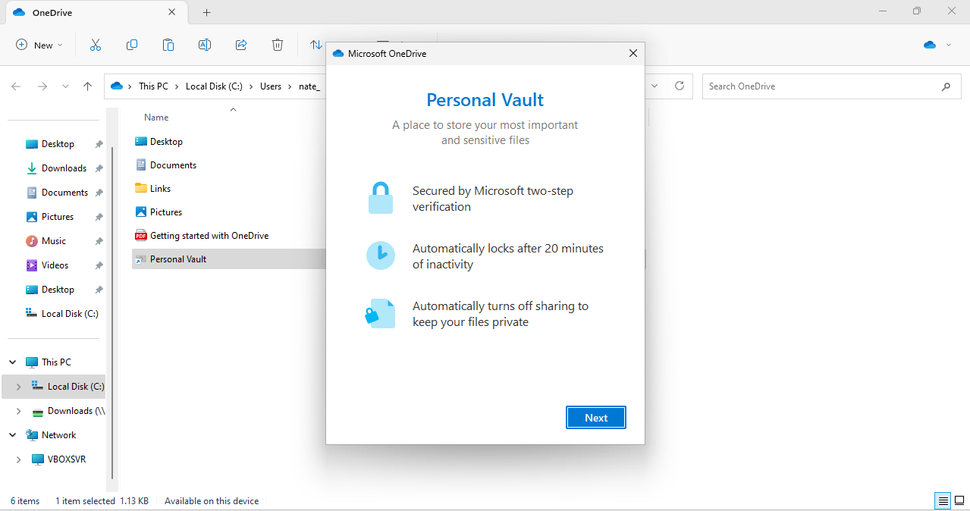 Best photo cloud storage for Office users
Specifications
Pricing model:
Subscription
Operating system:
Windows, Mac, iOS, Android
Reasons to buy
+
Tight integration with Windows and Microsoft 365
+
Expertly designed mobile apps
+
250GB file size limit
Reasons to avoid
-
Less photo-focused than competition
-
macOS client app could use some work
-
Greater value if you're a Microsoft Office users
Microsoft OneDrive offers a very similar setup to its arch-rival, Google Drive - but it's likely the best photo cloud storage if you're a Microsoft 365 subscriber.
Anyone familiar with the Microsoft Office suite will feel right at home with OneDrive's integrated office apps. OneDrive adopts the same look and feel as Windows 10, so it's easy to navigate.
However, it isn't designed solely for photographers, so don't expect the same viewing experience as you get from Flickr. That said, some features have been added for photo users, like cropping, rotating, and light/color adjustments. Hardly Photoshop levels of editing, but passable when you need a quick fix.
In our review of the cloud storage service, it didn't escape our attention that, for a long time, OneDrive had lagged behind rivals like Google Drive and Apple iCloud. However, we found the latest version "is easier to call a success now, particularly for those that spend a lot of time using Windows or the various Office applications." We were especially impressed with the Personal Vault option, which made photos ultra-secure.
Also, subscribers can install Office (both plans) on an unlimited number of devices.
Read our full Microsoft OneDrive review.

Best free photo cloud storage
Specifications
Pricing model:
Subscription
Free storage`:
1000 photos & videos
Operating system:
Web, iOS, Android
Reasons to buy
+
Free
+
Unlimited storage with Flickr Pro
Where most of the best photo cloud storage providers make you pay for more than a few gigabytes of storage, Flickr keeps it really simple: free cloud storage for 1,000 photos and videos. Unobtrusive adverts covering the cost. If you'd rather go ad-free and with unlimited cloud storage, you can do so for a monthly fee (annual and bi-annual subscriptions are also available).
Our review of FlickrPro described it as "a strong entry into the cloud storage space of image and video storage, combining the social aspect for sharing the content. FlickrPro excels at the unlimited storage, with a dedicated software tool, the cross-platform support, and the ease of use especially with tagging images."
What makes Flickr stand out is its ability to display your photos in an attractive photostream. Other users can follow your activity and comment on your shots, making it a real social network for amateur and professional photographers alike (or if you prefer, you can make images private).
Flickr is designed for presenting your shots rather than just storing them, so it'll only display JPEG, GIF, and PNG images. Dropbox is better if you need to upload RAW files, but without FlickrPro, you won't get stats on your photo views or 15% savings off Adobe's Creative Cloud. With the annual plan, you also get discounts for Blurb, SmugMug, and Prime.
Read our full FlickrPro review.
---
Best photo cloud storage: FAQs
How to choose the best photo cloud storage for you
When deciding which photo cloud storage is best, your choice comes down to a number of factors, but storage size is likely to be near the top of the list. Compared to documents, images, GIFs, and videos take up a lot of space, so the capacity that may be fine for a generic cloud solution, may not be enough for individuals that capture a lot of videos and pictures.
In addition, if you're a professional photographer or work in a media-heavy environment, you're going to be storing a lot of high-definition, high-resolution files - and that's consuming even more space.
Of course, storage size is not the only determinant of the best cloud storage for photos. You should consider other factors like security, support, and user interface. You want to know your images are safe and easily accessible. The platform should fit your unique flow, and it needs to feel comfortable when navigating your chosen photo storage app,
You may also want to keep in mind the kind of display option that come with a particular cloud storage service. Do you simply want somewhere to keep your images safe, or would you prefer a solution with a built-in gallery? When deciding on the best photo cloud storage option, don't get too focused on storage size.
5 things to look for in cloud storage for photos
Freemium: Most of the best photo cloud storage providers give you some free space, with extra capacity available for a monthly or annual fee. Prices vary considerably, though, so make sure you get a good deal.
File formats: If you just want to back up or share JPEGs, then pretty much any provider will fit the bill. However, you'll need to choose more carefully if you'll be storing TIFFs or RAW files.
Internet speed: Don't fork out on a premium cloud storage subscription if your internet connection runs at a snail's pace. Consider spending the same cash on a fast external hard drive instead.
Show off: Not all online storage websites will display your photos in attractive galleries for the world to see them at their best.
Keep moving: Cloud storage for photos is great for keeping images accessible on the go, so make sure your preferred provider has apps to help view and upload images from your mobile devices.
What's the best way to backup photos?
We're all taking more and more photos and videos than ever before - so it's important to keep them safe. The best way to backup all your media is to use a combination of external hard drive or SSD (including portable SSDs), specialized backup software, and cloud storage for photos and videos. Alternatively, you can opt for dedicated image hosting websites, but these can be less accessible than photo cloud storage.
See our guide the best ways to backup photos for more advice and recommendations.
How we tested the best photo cloud storage
When testing the best cloud storage for photos, we took into account the services' file upload and download speeds as this can hugely important - particularly for images and videos, which can potentially take a long time to transfer due to their size.
When uploading large or numerous files, it can be hugely frustrating watching the loading bar gradually crawl to completion - so this was a major factor in the review process. But it wasn't the only one.
We also assess the best photo cloud storage options based on ease of use, added functionality, and of course, price.
Collectively, the various criteria that make up the review process should help you to make a considered decision on what the best photo cloud storage service is for your needs.
Are you a pro? Subscribe to our newsletter
Sign up to the TechRadar Pro newsletter to get all the top news, opinion, features and guidance your business needs to succeed!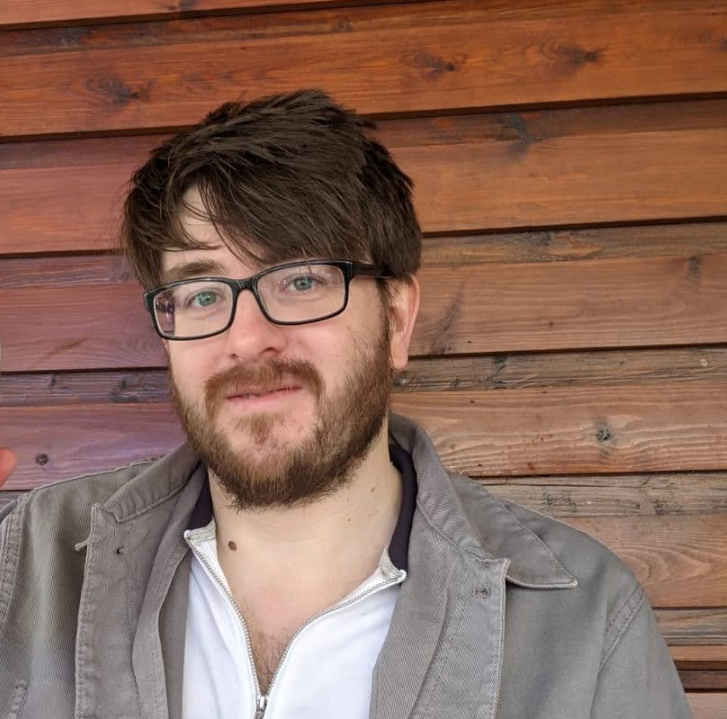 B2B Editor - Creative & Hardware
Steve is TechRadar Pro's B2B Editor for Creative & Hardware. He explores the apps and devices for individuals and organizations that thrive on design and innovation. A former journalist at Web User magazine, he's covered software and hardware news, reviews, features, and guides. He's previously worked on content for Microsoft, Sony, and countless SaaS & product design firms. Once upon a time, he wrote commercials and movie trailers. Relentless champion of the Oxford comma.