Let us help you find the best Android phone for you. Not only are there so many excellent options on the market today, but it's also not a one-size-fits-all situation as each brand tends to be massively different from the others. So, figuring out the ideal model for you isn't exactly easy.
We've extensively tested and reviewed hundreds of smartphones, including those in this guide, looking in detail at their screens, battery life, performance, cameras, and more. Since we know exactly what's good and bad about each model, we put together a list of what we consider to be the best Android phones.
Our number one pick is the Samsung Galaxy S22 Ultra – Samsung is the king of Android, after all, and this flagship model absolutely blew us away. However, due to its price and size, it might not be the perfect fit for you personally. Lucky, we've got options for every need and budget, from the best Android phone on a budget to the Android phones with best camera.
There's a lot of overlap with our best smartphones guide, since that simply adds best iPhones to the mix, and you'll find several models from our best Samsung phones guide below too. That's on top of impressive offerings from other brands. And, we've given an overview of exactly what we like about every option on the list, so give them all a read.
If you're still in need of inspiration, then consider our best cheap phone guides for some alternate, budget-friendly options. Check back soon too, as this list is constantly updated as new Android phones launch.
The best Android phones 2022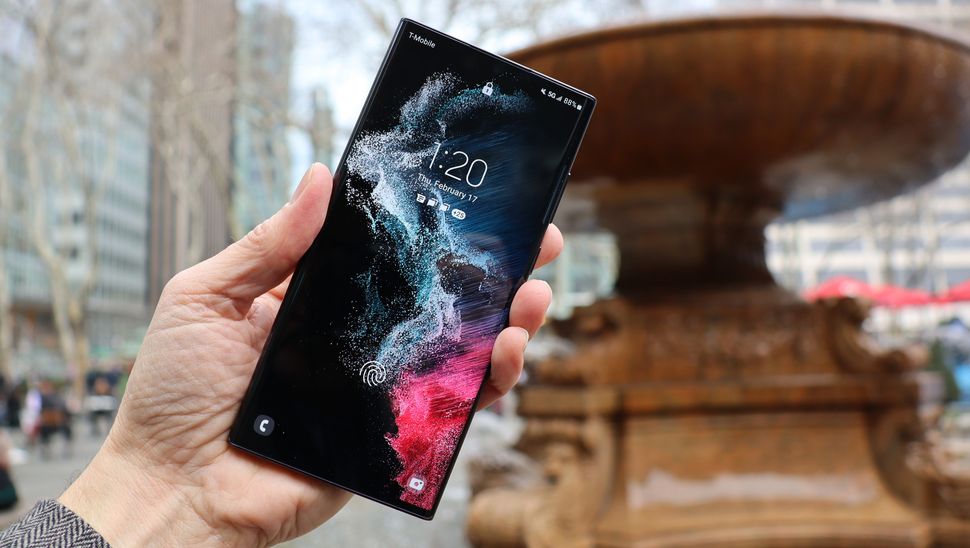 The Samsung Galaxy S22 Ultra is seemingly designed to be the ultimate Android phone – or at the very least the ultimate Samsung phone – and it succeeds at both, by building both on the impressive Samsung Galaxy S21 Ultra, and taking the essence of the Samsung Galaxy Note range.
You can see this in the two things we liked most about this phone in our 4.5-star review. It has what we described as zoom capabilities that "simply blow away anything we've ever seen before from a mobile phone camera," thanks to 10x optical zoom and up to 100x digital zoom – which actually delivers usable shots.
The other highlight is the S Pen stylus, which for this model is included with the phone, and also has its own slot, just like on a Galaxy Note. It's a useful feature for productivity and creativity, while beyond that the Galaxy S22 Ultra has a superb screen, oodles of power, and more tech and features than you'll probably ever use.
The battery life could be better, and it sure is expensive. However, Android excellence comes at a cost, and for power users it's well worth the price tag.
Read our full Samsung Galaxy S22 Ultra review
The Realme GT 2 isn't one of the biggest names on this list, but Realme could soon be spoken of in the same breath as Samsung and OnePlus if it keeps producing phones like this. This phone isn't quite trying to play in the same league as the top handsets from those brands, as it's more of a mid-range option, with a chipset that was top end a year ago and a FHD+ (rather than QHD+) screen.
But that's all paired with an extremely reasonable price. There are some real highlights here as well, including a 50MP main camera which in our review we described as capable of taking "excellent photos in just about any situation."
It's a powerful phone for the money too, packing the same chipset as the likes of the OnePlus 9 Pro. Our testing yielded performance result that's comparable with last-generation flagship phones.
It also has an unusual 'paper-like' biopolymer backplate, and fairly fast 65W charging. The secondary cameras don't impress, battery life is unremarkable, and there's no wireless charging, but if you can live with those issues then you'll find the Realme GT 2 is easy to love.
Read our full Realme GT 2 review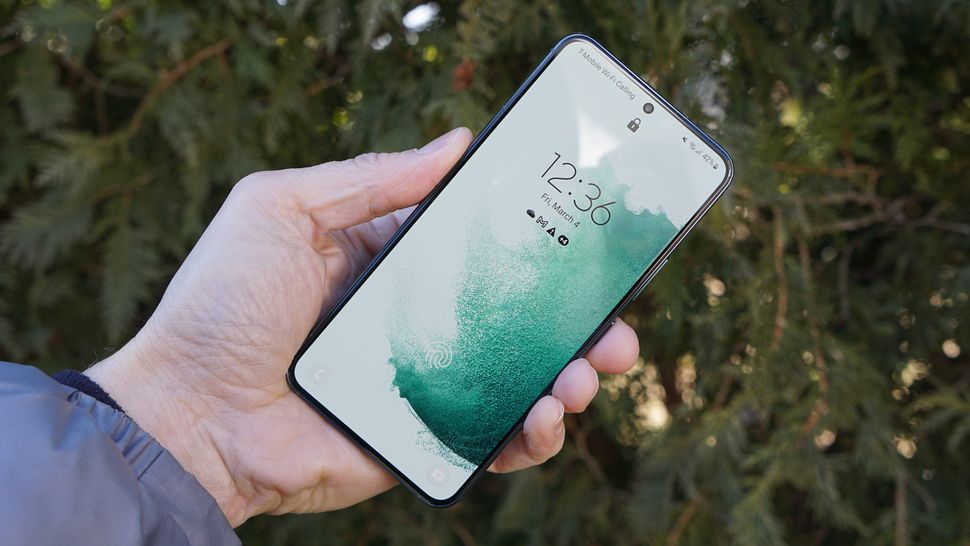 The Samsung Galaxy S22 isn't a major improvement on the Samsung Galaxy S21 – so if you have that phone, it's probably not worth upgrading, but this is still an excellent handset in its own right. It's especially good for fans of compact phones, as with a 6.1-inch screen, small bezels, and a slim build, this is definitely on the small side by modern Android phone standards.
It's a good-looking phone too, and significantly more affordable than the rest of the Galaxy S22 range – or than many other high-end phones. That's despite packing in flagship power – benchmarking the Galaxy S22 against the bigger S22 Ultra, we found their Geekbench scores to be comparable. So the Samsung Galaxy S22 won't hold you back.
Its cameras can't touch those on the Galaxy S22 Ultra, and that small screen may feel cramped for some users. But, for everyone else this is one of the best Android phones – and at a surprisingly great price.
Read our full Samsung Galaxy S22 review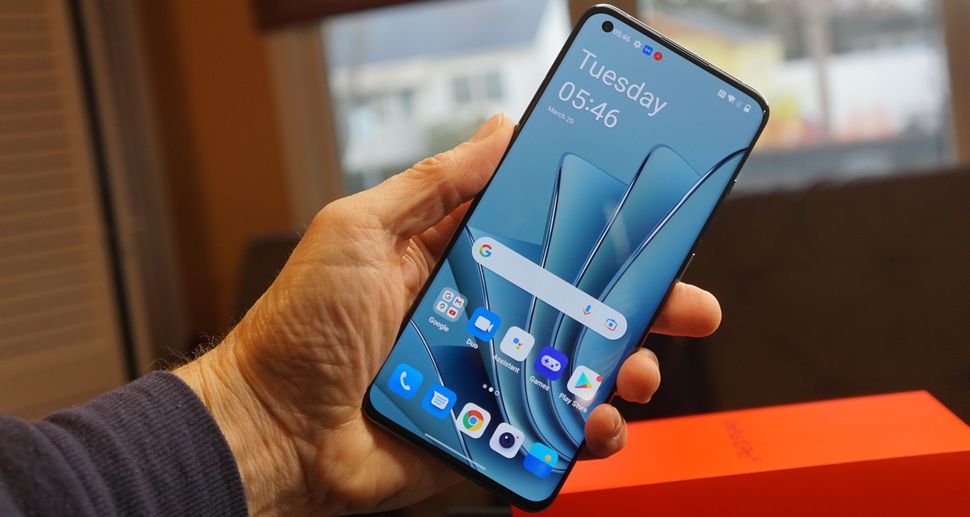 With a price that undercuts key rivals, not to mention the launch price of its predecessor – the OnePlus 9 Pro – it's easy to recommend the OnePlus 10 Pro. You're getting a whole lot of phone for that price too, with incredibly fast 80W charging (or 65W in the US), a big, bright, and beautiful 6.7-inch 1440 x 3216 screen, top-end power, and a distinct design.
Where it struggles a little is the cameras, which we found were great at times but inconsistent. Portrait mode would often be overzealous with its blurring, the color profile noticeably changed when jumping between lenses, and the 8MP telephoto lens struggles once you move beyond 3.3x optical zoom.
Still, most of the time – and particularly when sticking to the 48MP main and 50MP ultrawide cameras – photos come out well, so even these are small complaints, really. Given the cost and everything that the OnePlus 10 Pro does get right, it comes highly recommended, and is one of the very best Android phones.
Read our full OnePlus 10 Pro review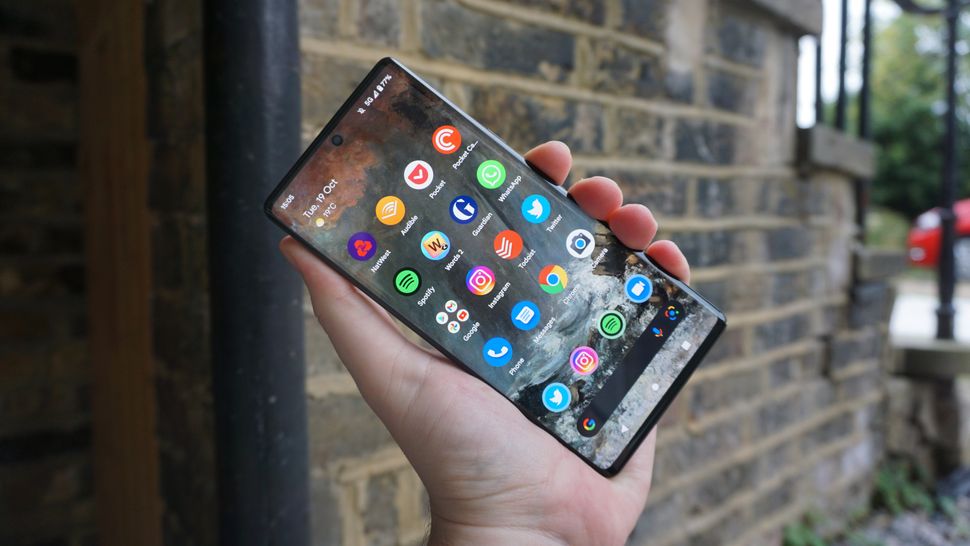 The Google Pixel 6 Pro is the most high-end phone Google has ever made, packing a 6.7-inch QHD+ display which we found to be crisp and impressively bright. It also has a highly capable triple-lens camera, with a 50MP main sensor, a 12MP ultra-wide and a 48MP telephoto (sporting 4x optical zoom). We found this camera setup to be far more versatile than on previous Pixel phones, letting you get a wider area of shots and allowing you to shoot in a more diverse range of scenarios / environments.
Then there's its Google Tensor chipset, which is custom silicon designed specifically for the Pixel 6 range. It's capable of delivering very smooth performance – though in benchmarks it ranks below the top Android chipsets like the Snapdragon 8 Gen 1.
Other highlights include Android 12 software out of the box, and a unique – if divisive – design. The Pixel 6 Pro's battery life could be better, but as a showcase for Android it's an impressive handset.
Read our full Google Pixel 6 Pro review