While we'd love to just recommend one camera phone and call it a day, this niche in the handset market is more complicated. The best camera phone won't be the same for everyone, as different phones take very different approaches to photography, and that's why this guide includes a full list of options.
Thanks to the Black Friday and Cyber Monday sales, now is a great time to buy a new mobile thanks to price cuts on top devices. The phone Black Friday deals have affected a few devices on this list, and you can find a list of them at the bottom of this introduction.
Do you want the lens overload and extensive zoom of the Samsung Galaxy S21 Ultra? The point and shoot simplicity of the iPhone 13 Pro? Or the excellent software of the Google Pixel 6 Pro?
Perhaps you want to get in close with macro shots, or maybe you're more interested in selfies. Then there are other considerations like megapixel counts, low light performance, and more.
These are all things to consider when buying, so the choice can be overwhelming. But to help you decide we've put this guide together, highlighting the very best camera phones overall. These won't all fit everyone equally, but we've included an overview of each, so you can see their strengths and weaknesses and make an informed decision.
If you just want the best of the best though, we've got you covered there too, as this list is ranked according to our own personal preference, so you'll find our star pick in the number one slot. But if nothing seems quite right don't despair, as new contenders are arriving all the time.
Google Pixel 6 Pro: save $200 on an unlimited plan + save up to $700 when you trade-in at Verizon
Samsung Galaxy Note 20 Ultra: $1429
Samsung Galaxy Note 20 Ultra: $1429 $1099.99, plus free Chromebook 4
The Samsung Galaxy Note 20 Ultra was the last flagship Note device Samsung made, which makes it a really powerful device. with this discount, you can get it for only $1099.99 and, Samsung will also throw in a free Chromebook 4 which is a really impressive free gift to be getting.
Trade-in: get up to $275 off in addition
Samsung Galaxy S21 Ultra: save $200 on any unlimited plan + a further $1000 with a trade-in at Verizon
Samsung Galaxy S21 Ultra: save $200 on any unlimited plan + a further $1000 with a trade-in at Verizon
The Samsung Galaxy S21 Ultra is one of the company's most expensive but also most powerful devices. Verizon is offering a big trade-in discount here with up to $1000 off available. On top of that, you will also save an extra $200 simply by taking out an unlimited data plan. That's a big saving, knocking a good chunk off your costs.
OnePlus 9: $729.99 $599 at Amazon
Save $130 - While Samsung often stands out as the best option for Android, OnePlus is an extremely worthy competitor. Amazon is currently offering one of the brand's best devices - the OnePlus 9 - for only $599. That's down from $729.99 making it a brilliant saving on this mid-range powerhouse. If you've had the Google Pixel 6 in your mind as your next device, this will be possibly its best competitor for price and features.
iPhone 13 Pro Max: at Affordable Mobiles| Three | £119.99 upfront (with code BFTR25) | 100GB data | Unlimited calls and texts | £50 per month
Samsung Galaxy S21 Ultra | SIM-free |
Samsung Galaxy S21 Ultra | SIM-free | £1149 £969
One of Samsung's most powerful devices, the Galaxy S21 Ultra is rarely discounted. In this Black Friday sale, you can get this flagship handset for just £969. That's a saving of £150 and one of the cheapest prices we've seen on the device since it launched at the start of this year.
Google Pixel 6 Pro: at Mobiles.co.uk | Vodafone |
Best camera phone 2021
Image 1 of 2
Image 2 of 2
The iPhone 13 Pro and iPhone 13 Pro Max are stunning camera phones, each packing a 12MP f/1.5 main sensor with big 1.9µm pixels, a 12MP f/1.8 ultra-wide, and a 12MP f/2.8 telephoto, with 3x optical zoom.
While they don't have the lens numbers or optical zoom length of some phones on this list, their performance is sublime, and while they lack a dedicated macro lens, they're still arguably better for macro photography than any rival.
Low light performance particularly impressed us in our tests, but whatever type of shot you're aiming for, the iPhone 13 Pro or Pro Max should be able to do it justice.
The new Photographic Styles feature and Cinematic mode both impress too, though we suspect they might not be massively used by most buyers. But with an improved Portrait mode, the return of ProRAW, and a great point-and-shoot experience, the iPhone 13 Pro and iPhone 13 Pro Max are photography beasts.
Read our full iPhone 13 Pro review and iPhone 13 Pro Max review
While the Samsung Galaxy S20 Ultra's camera didn't quite deliver on its promise, the Samsung Galaxy S21 Ultra's very much does.
As with everything in the S21 Ultra, the camera is top-end, with a 108MP f/1.8 main snapper, a 12MP f/2.2 ultra-wide one, and – in a move that's pretty much unheard of on phones – two telephoto cameras. These are both 10MP, but one has an f/2.4 aperture and allows for 3x optical zoom, while the other has an f/4.9 aperture and allows for a massive 10x optical zoom.
And the results are as impressive as the numbers – so much so that we labeled this the best camera zoom on a phone in our Samsung Galaxy S21 Ultra review.
Non-zoomed shots look great too, though sometimes not as good as the best rivals. But coupled with a wealth of camera modes, including new additions like Director's View (which lets you shoot video with both the front and rear cameras at the same time), along with a highly capable 40MP front-facing camera, this makes for a smartphone photographer's dream.
Read our full Samsung Galaxy S21 Ultra review
Google has a habit of delivering excellent photography experiences on its phones, and the Google Pixel 6 Pro is no exception. In fact, its hardware and software have both seen huge upgrades from the Pixel 5.
The phone has a 50MP f/1.9 main sensor with 1.2µm pixels, and in our review we found it capable of taking excellent photos, with good detail, and colors that were true to life.
That's joined by a 12MP f/2.2 ultra-wide camera with a 114-degree field of view, and a 48MP f/3.5 telephoto snapper which offers 4x optical zoom, both of which performed well in our tests, if not quite as well as the best rivals.
But the Pixel 6 Pro also benefits from software that you won't see on rival handsets, such as a Magic Eraser that can remove unwanted aspects from photos, Motion mode for long exposure shots, and Real Tone, which more accurately captures the skin tones of people of color. All in all it makes for an impressive setup.
Read our full Google Pixel 6 Pro review
You might be surprised to see the Huawei Mate 40 Pro here – after all, it's a phone that we only gave 3.5 stars to, and it's nowhere near our best smartphone list. But the reason we can't rank it higher in general is everything to do with its limited app situation (due to not having access to the Google Play Store) and nothing to do with its cameras.
In fact, its cameras are exceptional. It has a 50MP f/1.9 main camera, a 12MP f/3.4 periscope one (with 5x optical zoom), and a 20MP f/1.8 ultra-wide one.
While that's not quite as many lenses as some rivals, it's got all the most important kinds accounted for, and they all perform very well in our experience.
From portrait shots to wide landscapes, zoomed photos, and close up subjects, we found in our review that the Huawei Mate 40 Pro could cope brilliantly with just about every kind of photo. It even does a great job in low-light conditions.
And while our focus is the rear snappers, the Huawei Mate 40 Pro also has a decent setup on the front, with a 13MP f/2.4 camera joined by a time-of-flight (ToF) sensor for sensing depth.
There are loads of photography modes and tools available on the Huawei Mate 40 Pro as well, from a light painting feature to a dedicated moon photography mode.
Read our full Huawei Mate 40 Pro review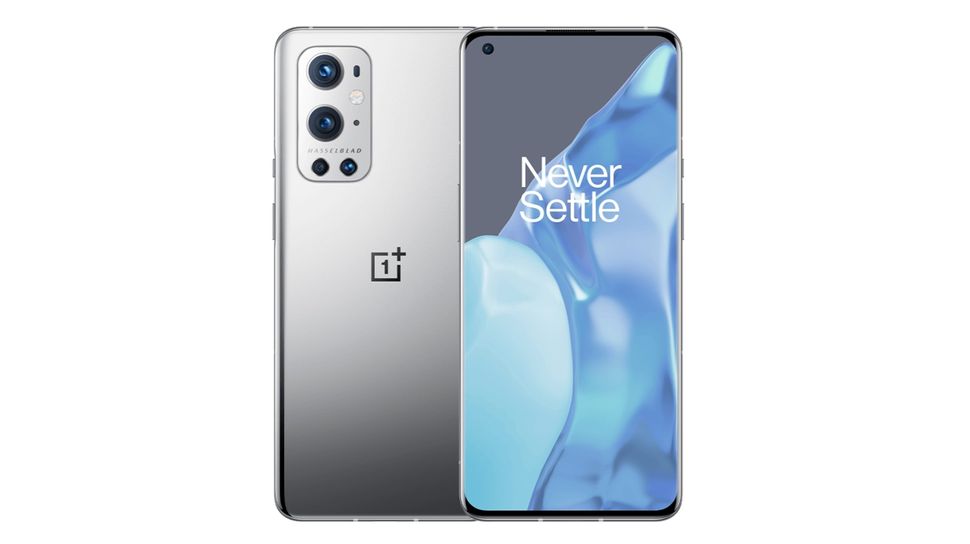 OnePlus phones aren't often included on this list, and while the OnePlus 9 Pro still doesn't threaten the top spot, it's by far the best camera phone the company has put out at the time of its launch.
It has a 48MP f/1.8 main camera, an 8MP f/2.4 telephoto one (with 3.3x optical zoom), a 50MP f/2.2 ultra-wide one, and a 2MP monochrome one, for boosting black and white shots. Of those, the ultra-wide is arguably the most notable, as it has a freeform lens design that reduces the 'barrel' distortion often found at the edges of ultra-wide shots taken on other phones.
The cameras on the OnePlus 9 Pro were also developed in collaboration with Hasselblad, though that collaboration mostly only extended to color calibration and the design of the camera app. We expect more from this partnership on future OnePlus phones, but even here the results are noticeable in our experience, with accurate colors in photos.
And while the OnePlus 9 Pro has powerful manual controls, it also works well when taking photos in auto, so this is a strong point-and-shoot choice. With video recording at up to 8K quality too, and a capable 16MP front-facing camera, the OnePlus 9 Pro is a good all-rounder as far as photography goes – and in most other ways.
Read our full OnePlus 9 Pro review