There are so many good camera phones on the market these days, that you might have trouble picking just one to buy; no matter, because here at TechRadar we've tested every single one, and can provide you a definitive ranking on which are the best.
Loads of phones are great for taking pictures, but different models have different strengths. Some offer cameras that deliver sharp, beautiful, artifact-free images, while others use incredible image processing technology to enhance every photo you take.
Usually, it's the top-of-the-line flagships that deliver the most feature-filled camera systems but that doesn't mean you should skip the less expensive models.
Manufacturers approach the matter differently too. The best Samsung phones tend to offer fantastic hardware and some cool software modes, while the best iPhones include incredible AI optimization. Looking for unique lenses? That's where the best Huawei phones deserve a shout.
it's also important to consider if you prefer natural-looking images over images that have a bit more pop, how many lenses you would prefer, and even if you simply need the best image stabilization or you prefer a phone that can take great snaps in low light.
To help you out, we've tested every single smartphone that's worth your time. Our testing process always involves lots of photography so we know which devices are best for selfies, night photography, zoom shots, and anything else too.
We've ranked them all below, as well as including pros and cons, and a full specs list.
If nothing quite appeals, don't despair. New phones are arriving all the time with the iPhone 14 Pro and iPhone 14 Pro Max being among the latest additions, and we're expecting the Google Pixel 7 and other upcoming phones to further shake up this list soon. Check back regularly to see what's changed.
The best camera phone 2022
The Samsung Galaxy S22 Ultra builds on the success of the Samsung Galaxy S21 Ultra. It offers a vast array of lenses. These include two 10MP telephoto lenses: one is f/2.4 with a 36-degree field of view (FOV) and the other is f/4.9 with an 11-degree FOV. There's also a 12MP ultrawide with a 120-degree FOV, and then there's the 108MP main wide camera (f/1.8) with an 85-degree FOV.
With these four rear cameras, not to mention the super-high-res front one, the Galaxy S22 Ultra is the best handset on this list for versatility - you can jump between a wide field of view or a super-zoomed in one easily. It's not just the lenses that help here though, with the software helping out massively. Samsung has improved on optical image stabilization, digital image stabilization, and image processing. You'll notice this particularly when zooming in.
3x and 10x optical zoom looks solid and offers clear images of distant objects that enable you to crop in on details with little pixelation. However, 30x and 100x Space Zoom images are truly special compared to before, and you won't find the iPhone above to get even close to 100x.
If you like to edit your snaps, you might also appreciate the S Pen stylus, which we found to be more precise than a finger so could be really useful in image editing apps. The addition of Adaptive Pixel plus Auto-Focus Assist further help to ensure this is a remarkable camera phone.
Read our full Samsung Galaxy S22 Ultra review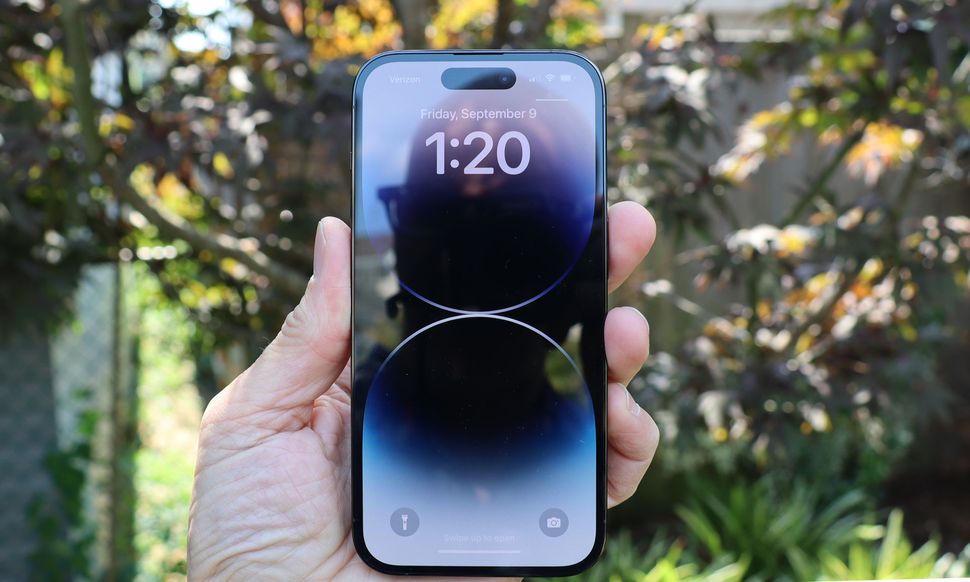 Apple's iPhone 14 Pro and Pro Max both use the same cameras, so we've lumped them together on this list - the main difference between them is the screen size.
Both phones have a 48MP main camera joined by a 12MP ultra-wide and 12MP telephoto which supports up to 3x zoom. There's also a front camera with a resolution of - you guessed it - 12MP.
Apple's cameras shine in their AI processing, which can tweak images to make the most of them, as well as the dynamic range they offer. They're also great for video recording with a few fun modes like focus pulling to help you record cinematic shots.
We've also found low-light photography reliably great on iPhones, with the large sensors second to none for night-time shots.
If Apple loses points, it's that 3x zoom just doesn't cut the mustard compared to some of the competition.
Read our full iPhone 14 Pro review and iPhone 14 Pro Max review
Our favorite older camera on a phone remains the iPhone 13 Pro and iPhone 13 Pro Max. Both have the same cameras, and their key difference is the phone screen size, so we've bundled them into one.
The iPhone 13 Pro and iPhone 13 Pro Max are stunning camera phones, each packing a 12MP f/1.5 main sensor with big 1.9µm pixels, a 12MP f/1.8 ultra-wide, and a 12MP f/2.8 telephoto, with 3x optical zoom.
While they don't have the lens numbers or optical zoom length of some phones on this list, their performance is sublime. And, while they lack a dedicated macro lens, they're still competent at taking close-up photos.
Low light performance particularly impressed us in our tests, and that's something that iPhones are known for, but whatever type of shot you're aiming for, the iPhone 13 Pro or Pro Max should be able to do it justice. Apple's smart AI optimization is also out in force here, with the company's Deep Fusion used to tweak your pictures to make them as wonderful as possible.
The new Photographic Styles feature and Cinematic mode both impress too, though we suspect they might not be massively used by most buyers. But with an improved Portrait mode, the return of ProRAW, and a great point-and-shoot experience, the iPhone 13 Pro and iPhone 13 Pro Max are photography beasts. Time will tell if they can be tamed by the next generation of Apple iPhone.
Read our full iPhone 13 Pro review and iPhone 13 Pro Max review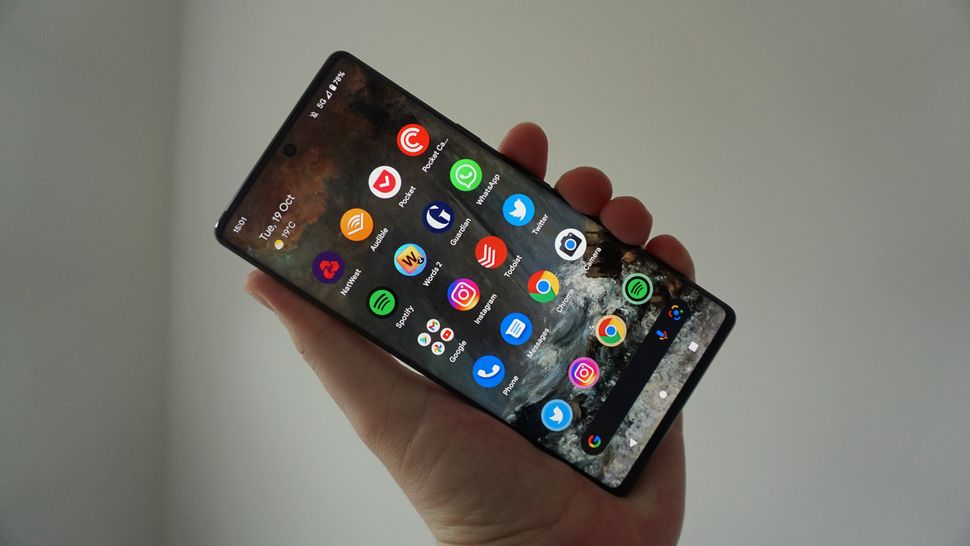 Google has a habit of delivering excellent photography experiences on its phones, and the Google Pixel 6 Pro is no exception. In fact, its hardware and software have both seen huge upgrades from the Pixel 5, so much so that you should just forget its older phones if you're a photo fan.
The phone has a 50MP f/1.9 main sensor with 1.2µm pixels, and in our tests we found it capable of taking excellent photos, with good detail, and colors that were true to life. That's joined by a 12MP f/2.2 ultra-wide camera with a 114-degree field of view, and a 48MP f/3.5 telephoto snapper which offers 4x optical zoom, both of which performed well in our tests, if not quite as well as the Samsung above.
But the Pixel 6 Pro also benefits from software that you won't see on rival handsets, such as a Magic Eraser that can remove unwanted aspects from photos, Motion mode for long exposure shots, and Real Tone, which more accurately captures the skin tones of people of color. Using these modes, you can take incredible pictures, and that's why the handset is number three on this list. Google's reliance on software has paid off big time.
Read our full Google Pixel 6 Pro review