Amazon Prime Day 2023 - best early deals from the October sale
Deals
Contributions from
last updated
Save now ahead of Prime Big Deal Days on October 10 - 11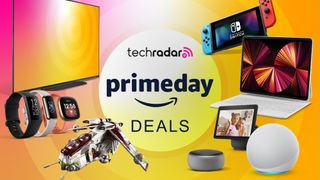 After recently announcing that a second Amazon Prime Day will take place on October 10 - 11, the retailer has put a selection of offers live now. While it has a different name – Prime Big Deal Days – it's effectively exactly the same as Prime Day with thousands of deals live for 48 hours. We've got all the latest info and buyer's advice right here as well as our top picks for the best early deals.
• Browse all early deals at Amazon
Standout offers so far include Fire TVs, MacBooks and AirPods. Next to that, there are a number of invite-only deals that will not be available until the sale starts. You need to register your interest in these ahead of time and will be given access from October 10. It's worth doing, in our view, as they include big discounts on air fryers, earbuds and cameras.
In a press release to announce the dates of the sale, Amazon also confirmed that Dyson, Sony, Barbie, SharkNinja, iRobot, LG, Peloton and Jabra are just a few of the brands that will feature in the event. Of course, Amazon devices will play a big part, too, with the Kindle, Echo, Fire TV and more all set to go on sale.
Based on this, it all seems as we predicted when we first heard about Prime Big Deal Days. It's much like the Prime Early Access Sale that the retailer held last year, where the majority of the deals served as a preview to the Amazon Black Friday sale. If you're not a Prime member, expect many offers will come back during that end-of-year sale for another chance to bag the same bargains.
You can stick with us for more updates in the weeks ahead and check out our full Black Friday deals coverage coming over the next few months.
Today's best early Prime Day deals
Prime Big Deal Days - aka Prime Day 2 - doesn't start until October 10, but there is a small number of early deals live today at Amazon. Check out the ones we recommend buying right now below. This includes some invite-only deals that you must register for now in order to get access to buy them once the sale starts on October 10.
Amazon Prime Day 2023: all you need to know
When was Amazon Prime Day 2023?
Amazon Prime Day 2023 ran from midnight PST on July 11 until 11:59pm PDT (3am EDT) on July 12.
A good number of Prime Day deals were available in the week running up to the event, too, so you could actually bag a bargain quite early. And some offers remained live following the official end of the sale, too, for last-minute shoppers.
Will there be another Prime Day this year?
Yes. Amazon has announced that it will hold the Prime Big Deal Days event on October 10 - 11.
It will be almost identical to a standard Prime Day and the Prime Early Access Sale that Amazon held in the run-up to Black Friday last year. It's yet another two-day event with deals exclusively available for Prime members and it will also serve as a preview for the Amazon Black Friday sale.
Stick with us for further news and all the best offers from the Prime Big Deal Days over the coming weeks.
Do I need Amazon Prime to access the deals?
Yes, you need to be an Amazon Prime member in order to get access to all the Prime Day deals. A membership which costs $14.99 per month or $139 for a year. However, new subscribers can take advantage of the 30-day Amazon Prime free trial to buy the deals so sign up now to be ready.
While on the free trial, you get all the other membership benefits including free shipping, access to Prime Video and much more. Do read our Amazon Prime review for full coverage of what you get as part of a membership. That can help you decide if you want to cancel Amazon Prime once your free trial has ended to avoid being charged the monthly fee.
How to prepare for Prime Day 2023: our pro tips
We've collected together some buyer's tips and advice that will help you get the most out of Amazon Prime Day. This is based on our own experience covering this event for eight years now.
Some of these tips may seem pretty basic and straightforward to some, but they're definitely not to be overlooked if you're preparing a shopping list already.
1. Find an Amazon Prime free trial...
Amazon Prime Day is reserved for Prime members only. However, if you've not subscribed in the past, Amazon offers a free trial that you can activate in the lead-up to the event. Just be careful that you time your membership to run over the period of Prime Day and cancel once it's over so you aren't charged a fee.
2. ...but don't rely on it
Last year we saw more retailers participating in similar Prime Day sales in order to steal a little of Amazon's pie. We expect stores like Walmart and Best Buy will run their own discounts over the same period this year, which means you can shop around to find the best Prime Day deals possible. Ultimately, you could find a big saving on exactly what you want outside of Amazon, where membership isn't required - unless there are exclusive offers for Walmart Plus or My Best Buy members.
3. Know what you want to buy...
Going into big sales events such as Amazon Prime Day with an idea of what you want to buy is a great place to start. Sure, we all like to do a bit of digital window shopping, but knowing what you're after means you can filter out all that noise, dodge the rubbish lightning deals and get straight to the good stuff right away. Take the time now to research the price history of your chosen product, as well as the prices of its competitors over the last year - both cheaper and more expensive versions. With that in mind, you can go into Prime Day knowing for yourself what is a good deal.
4. ...but stay flexible
Even if you know everything about the one product you really want, it's unwise to assume that the particular TV, tablet or whatever it is you're after will be on sale. Your heart may be set on a product but the big day can roll around and no savings are found on it. Does that mean you should give up? No way.
Take all that research you did in the days beforehand to look at similar products. Is there an equivalent cheaper item that's even less for Prime Day, or perhaps that slightly more expensive model is now reduced to a price more in line with your original item? We'll be on hand to help with these suggestions, too, so you could get an even bigger saving or come away with a better product that you would have otherwise missed out on.
5. Get in there early...
When Prime Day begins, you want to be one of the first to check which offers have gone live at midnight - or at least first thing in the morning when you wake up. We don't think that anything is going to sell out in a matter of hours in this early window, but there's definitely a risk that the hottest deals will sell out as the first day draws to a close. If you see something you really want to buy, get it in your basket right away - you can always cancel the order if you change your mind.
6. ...but check back throughout the event
Just because you've managed to secure your dream deal straight out the gate doesn't mean Amazon is done. New Prime Day deals are released throughout the entire sales window and there are often limited-time lightning deals that may grab your attention. And sold-out products may come back at a later time if you missed out on something big.
Prime Day vs Black Friday - should you wait?
Both Amazon Prime Day and Black Friday generally offer discounts on the same kinds of devices, but there are a few differences between the sales events.
Prime Day deals are largely focused on Amazon itself, while other stores like Best Buy and Walmart compete against them with a few of their own discounts. Competition among shoppers is also significantly reduced on Prime Day, which means that deals are generally easier to find, easier to price check and won't run out of stock so quickly.
Black Friday, on the other hand, is set across a much larger range of retailers, with prices that tend to be a little cheaper across a wider variety of brands. That does mean putting in a lot more work to make sure you get the best offer possible and keeping a close eye out for limited-time flash sales. With more competition between retailers, though, we do tend to see slightly larger discounts in November.
Of course, you may also simply want your tech sooner. If so, we wouldn't recommend a few weeks for the chance of a better discount. There's no guarantee that prices will be any different closer to Black Friday, especially on Amazon products. And with the way the sales start even earlier now, chances are the prices you see in October will be as low as they go over the two month period.
Sign up to receive daily breaking news, reviews, opinion, analysis, deals and more from the world of tech.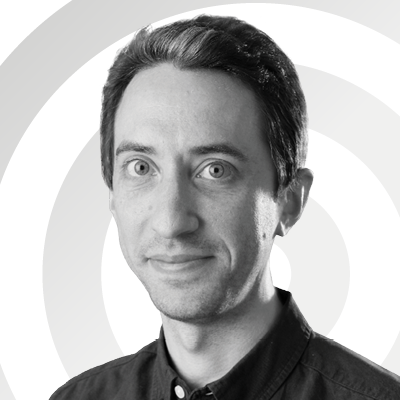 James Pickard is a Deals Editor at TechRadar. After many years of scouring the net for the cheapest games and tech for his own personal use, he decided to make it his job to share those bargains with you. James also has over five years of experience covering some of the biggest sales events of the year at Eurogamer and VG247, including Black Friday, Cyber Monday and Amazon Prime Day. When not deals hunting, James can be found on the PS5, watching a classic film noir or cheering on the Tampa Bay Buccaneers.