The Sony WH-CH720N pack in a lot of audio finesse and smart features for the price. Unlike Sony's mid-range earbuds, they're not stealing flagship-like performance from the gods – there are clear limitations compared to step-up models – but they're a comfortable, enjoyable listen, and the ANC does a good job of lowering outside noise.
Pros
+

Great sound balance

+

Lots of detail in audio

+

Effective noise cancellation

+

Full of useful features
Cons
-

Sound feels constrained

-

Noise cancellation leaks in low sounds

-

Plastic feels a little cheap
Why you can trust TechRadar We spend hours testing every product or service we review, so you can be sure you're buying the best. Find out more about how we test.
The new Sony WH-CH720N noise-cancelling headphones are a direct replacement for the previous CH710N model, adding new features, plus sound and noise-cancelling upgrades.
With an official price of $129 / £99 / AU$259, the Sony WH-CH720N are aggressively positioned, bringing some flagship-level features from the best noise-cancelling headphones to lower budgets, including adaptive noise-cancellation, multi-point pairing, and app support.
But do they bring flagship-level performance too? Not quite – you're definitely getting more in line for what you pay for here. We were blown away by what the Sony WF-C700N earbuds deliver for the price, and with these being the equivalent over-ear headphones, we hoped for the same again. But we're less blown away, and more saying, "Oh wow, there's a serious breeze today". Which is absolutely fine for this price – it would have been churlish to expect them to really challenge the Sony WH-1000XM5, which cost more than three times as much.
Let's start with sound quality, since it's really the most important element. Out of the box, I found them pretty heavy-handed when it came to bass. I didn't hate it, but it's not what I was expecting. However, once I connected the cans to the Sony Headphones app and looked at the settings, I realised they were on the 'Excited' EQ preset, which was overcooking things. After turning this off, I found they deliver a pretty much ideal balance.
Bass is warm but level-headed, mid-range is robust and individual instruments stand out within it well, and treble has plenty of clarity to make the little details pop. An extra step of precision is definitely what you get here that most other affordable headphones won't deliver – the detail across the whole range is strong, and songs feel sharp.
They're fun to listen to, capable of giving something some nice energy and bounce. Where they slip a little is in naturalism and their dynamic response. The sound doesn't feel open, and it doesn't have the ability to suddenly blow up and shift gears in the way that better headphones can – it feels like it has to stay with a certain lane, and that's constraining it.
On the good side, it's also a fairly relaxed presentation. Some ANC processing can make sound feel quite forward and aggressive, but that's not the case here. I didn't find them fatiguing to listen to at all over a whole afternoon, or for a whole flight.
That's partly because they're light and comfortable – at just 192g / 6.8oz, they're far lighter than higher-end headphones, and so even though they're less well padded than premium models, they never became sore for me.
The lightweight plastic feels a little rougher and less high-quality than what you get in even the older Sony WH-1000XM4, let alone the newer XM5, but that's fine.
Speaking of design, you've got buttons on the underside of both earbuds. On the left are controls for turning them off and on, and switching ANC modes. On the right are play/pause and skip buttons. They're all fairly easy to find under your fingers.
The active noise cancellation here is good at reducing the volume of outside sounds severely, but it's not the massive, mind-blowing sound blocker that you get from the really elite models. It's great for the price, though.
The noise cancellation of the CH720N effectively puts its boot down on the loud sounds of city traffic, for example. I walked along the road listening to music that I could hear clearly, and I didn't have to crank the volume loud in order to make out what I was listening – at only about 25% volume, I could listen happily.
But standing at one intersection and switching between the CH720N, my older Sony WH-1000XM3, and my newer Apple AirPods Pro 2 earbuds revealed that the CH720N was leaking in traffic noise from an adjoining busy road about 200 feet away. With the XM3 or AirPods Pro 2, that road ceased to exist – as far as my ears were concerned.
Taking the CH720N on a flight was a similar story – they made it much easier to focus on the sound, but the engine drone lived on more than with higher-end gear. Watching Rye Lane with its its gentle, conversational dialog levels, I had to crank the volume up high (over 60%) to ensure I could hear everything clearly.
The CH570N are well-equipped for features even beyond what I've mentioned so far. There's support for 360 Reality Audio and Sony's DSEE upscaling of mediocre-quality tracks (looking at you, still, Spotify), which no doubt contributes to the detailed sound.
There is no LDAC hi-res support, but the CH570N does have Bluetooth 5.2, so it could support Bluetooth LE Audio and Auracast in the future, if Sony can persuade itself to support the same next-gen standards as everyone else. The multi-point pairing works well for easy switching between devices – there can be wobbles, but nothing that trying a second time didn't fix for me. They have a USB-C port for charging, and a 3.5mm jack, with a good-length cable in the box.
The battery life claim of 35 hours at normal listening volumes with ANC on is right in line with my experience – if anything, it's a little low. There's no auto-pause when you take them off, though, so just make sure you don't run them down accidentally.
Overall, I think these rank among the best cheap headphones available today – their performance ranks really well against competition from the likes of JBL. They sound good, their noise cancelling is effective, and you get a lot of smart features. They're great – but if you can stretch to go higher, even up to a pair of Sony WH-1000XM4, you really do get a leap forward in audio and ANC quality.
Sony WH-CH720N review: Price & release date
$149 / £99 / AU$259
Released in spring 2023
The Sony WH-CH720N are competitively priced at $149 / £99 / AU$259 – though the UK is most competitive out of those. Still, you don't get many noise-cancelling headphones from big brands at that kind of price, generally. Much like their earbuds sibling, the Sony WF-C700N, they somewhat over-deliver on features in general compared to most other options in this price range.
Much of the WH-CH720N's competition is from the likes of Anker Soundcore or 1More, though JBL is probably the best known competitor – most notably with the JBL Tune 750BTNC, which costs pretty much the same.
Sony WH-CH720N review: Specs
Swipe to scroll horizontally
| | |
| --- | --- |
| Drivers | 30mm |
| Active noise cancellation | Yes |
| Battery life | 35 hours (ANC on) |
| Weight | 6.8oz / 192g |
| Connectivity | Bluetooth 5.2, USB-C, 3.5mm jack |
| Frequency range | 7Hz-20kHz |
| Waterproofing | Not rated |
| Other features | Sony Headphones app support, DSEE upscaling, 360 Reality Audio |
Should you buy the Sony WH-CH720N?
Swipe to scroll horizontally
| Section | Notes | Score |
| --- | --- | --- |
| Features | Great battery life, lots of smart features, very flexible. Just lacks hi-res audio, really. | 4.5/5 |
| Sound quality | Great balance and packed with detail – very enjoyable. But feels a little compressed. | 4/5 |
| Design | Light and comfortable, with easy to find buttons. Not a very premium feel, though. | 4/5 |
| Value | Excellent for the price, especially considering the wealth of features. | 4.5/5 |
Buy them if...
You want solid ANC for less
They might not be magic sound silencers, but the Sony WH-CH720N are great at clamping down on the din around you and letting your music or videos come through at a normal volume – great for your hearing health.
Music quality matters
They may not be audiophile quality, but audiophiles should appreciate what Sony is going for here: finely balanced sound that's brimming with detail. If you want to hear your music represented well, you can't do much better for the price.
You want a long battery life
At 35 hours with ANC on (and much longer with it off), these are rated to last longer than Sony's flagship headphones.
Don't buy them if...
You expect absolute noise-blocking power
The ANC is great for the price, but it does leak in sound from across the spectrum.
You want hi-res audio
There's nothing here, though with Bluetooth 5.2 support, Sony could theoretically add it in the future – but don't bet on that.
You want expansive, naturalistic sound
As good as the sound is, it still feels restrained by the processing and limited dynamic range. If audio fidelity is your main focus, wired-only headphones at the same price will do it better (though without ANC).
Sony WH-CH720N: Also consider
Swipe to scroll horizontally
| | Sony WH-CH720 | Anker Soundcore Life Q30 | JBL Tune 760NC |
| --- | --- | --- | --- |
| Price | $149 / £99 / AU$99 | $80 / £80 / AU$150 | $129 / £99 / AU$179 |
| Drivers | 30mm | 40mm | 40mm |
| Active noise cancellation | Yes | Yes | Yes |
| Battery life | Up to 35 hours | Up to 40 hours (ANC on) | Up to 35 hours |
| Weight | 6.8oz / 192g | 9.2 oz / 260g | 7.8 oz / 220g |
| Connectivity | Bluetooth 5.2, USB-C | Bluetooth 5.0, USB-C, 3.5mm jack | Bluetooth 5.0, USB-C, 3.5mm |
| Frequency range | 20Hz-20kHz | 16Hz-40kHz | 20Hz-20kHz |
| Waterproofing | No rating | No rating | No rating |
| Other features | Sony Headphones app support, DSEE upscaling, multi-point Bluetooth, 360 Reality Audio | Anker app support | JBL app support, Google fast pair, multi-point Bluetooth |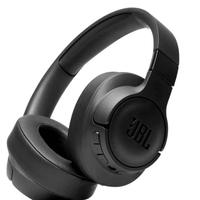 JBL Tune 760NC
These are a lot like the Sony, but they offer a folding design, which is useful for travel – and they're cheaper in some places. The Sony headphones offer more features, but they're similar in a huge number of ways. The Sony feel a little more future-proof, so we'd maybe lean in that direction, but there's not a lot in it.
How I tested the Sony WH-CH720N
Tested for a month
Used in an office, while walking in the city, and on a flight
Mainly tested with Apple Music and iPhone 13 Pro
For testing the Sony WH-CH720N, I mainly used them as part of my standard routine – I used them for walking around the city, I used them in the TechRadar office to drown out the wails from the dungeon, and I used them on the bus. But I also took them on a work trip that involved a longer train and then a flight, so I could really test the active noise cancellation.
I mainly listened to music from Apple Music on my iPhone 13 Pro, but I also used them with my laptop, streamed video YouTube and other sources, and watched movies from Amazon Prime Video and Mubi.
I've been testing headphones and audio equipment for over a decade, ranging from affordable options such as these, up to much higher-end sets.
First reviewed June 2023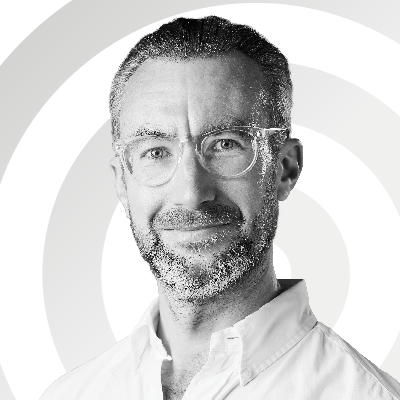 Managing Editor, Entertainment
Matt is TechRadar's Managing Editor for Entertainment, meaning he's in charge of persuading our team of writers and reviewers to watch the latest TV shows and movies on gorgeous TVs and listen to fantastic speakers and headphones. It's a tough task, as you can imagine. Matt has over a decade of experience in tech publishing, and previously ran the TV & audio coverage for our colleagues at T3.com, and before that he edited T3 magazine. During his career, he's also contributed to places as varied as Creative Bloq, PC Gamer, PetsRadar, MacLife, and Edge. TV and movie nerdism is his speciality, and he goes to the cinema three times a week. He's always happy to explain the virtues of Dolby Vision over a drink, but he might need to use props, like he's explaining the offside rule.