Bluetooth Auracast explained: 3 big reasons to upgrade your wireless headphones
Audio is about to get friendlier and more inclusive – thanks, Auracast!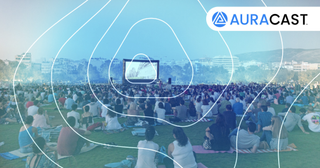 (Image credit: Bluetooth SIG)
According to the Bluetooth SIG control group, each year companies ship more than 5 billion Bluetooth-enabled products worldwide – including some of the best wireless headphones and best wireless earbuds on the market, and there's a new feature that will make newer models even more tempting.
Bluetooth Low Energy (LE) Audio can be available in devices with Bluetooth 5.2 baked in (including a higher-res LC3 codec) and this is the doorway through which you gain access to Auracast.
Bluetooth SIG is especially excited about what it calls "key emerging use cases for Bluetooth technology that will have major market impacts". What are these use cases and how will we all benefit? Read on.
Auracast: why you should care
Why is the next-gen Bluetooth being seen as a milestone? For more than 20 years, Bluetooth Classic (aka pre-V5.2 Bluetooth) has been at the wheel, revolutionizing audio and changing the way we consume media. LE Audio is hailed as the new, flexible Bluetooth architecture that will support the next 20 years of audio innovation.
How? First and foremost, Auracast broadcast audio; a new Bluetooth capability that promises game-changing audio experiences to help everyone's world sound better.
What you need to know is that it's not the traditional Bluetooth pairing experience. Auracast broadcast audio allows transmitters (which could be one of the best phones or best tablets, a PC or a public transmitter) to broadcast an audio signal to an unlimited number of in-range receivers – aka your Bluetooth 5.2 earbuds or headphones.
The SIG assures us that an Auracast broadcast can be secured with a password for encryption, but many audio broadcasts could and should be open to all, especially in public spaces (think airports, doctors' surgery waiting rooms, fan parks and such).
The three main benefits of Bluetooth Auracast
The Bluetooth SIG has isolated three key experiences Auracast will enable:
Share Your Audio: with a smartphone, tablet, laptop, or similar device, you can share your audio experience with others around you, enabling you to listen to music and watch videos together with each person using their own earbuds or headphones. This could also include applications such as tour systems and similar group listening experiences, where one audio source is transmitting to multiple personal earbuds or headphones.
Unmute Your World: this experience provides the opportunity for you to listen to the audio of the silent TVs we see in bars, gyms, waiting rooms, airport lounges, stations and other public spaces. Auracast broadcast audio will allow you to join the audio broadcast of a program or monitor rather than watching (and reading those often-incorrect closed captions) in silence.
Hear Your Best: overcoming loud ambient noises can be a challenge in public spaces for everyone (oh, the nights we've spent trying to have first dates in crowded bars!), but it is especially true for people with hearing loss. At home, a family might select a TV speaker designed to help with hearing loss, but what about in crowded rooms full of extraneous noise? Auracast broadcast audio enables direct audio listening to public address systems and other transmitters to help you hear more clearly, using your listening and hearing devices. This includes augmented audio experiences at theaters and assistive listening in public spaces and locations – think places of worship, transit centers, airports, conference centers and other public gatherings. This can also include multi-language support, listening to any audio source that provides a simulcast of an alternate language.
How to make sure you're Auracast enabled
If you're buying Bluetooth 5.2 earbuds or headphones in the future, there's a good chance that support for LE Audio and Auracast will be baked right in to them. Obviously, checking the spec-sheet is key, but Bluetooth 5.2 is the big number to look out for – that means they're physically capable of it. But the manufacturer will still need to support the features.
It's worth noting that Apple's AirPods have offered audio-sharing between you and an AirPods-owning buddy within the iOS walled garden for a little while now – and slightly more recently, Apple made it possible to use your AirPods Pro as hearing aids – but Auracast is a device agnostic version of this, available across different platforms.
Global tech intelligence firm ABI Research estimates there will be more than 3 billion LE Audio-enabled devices shipping each year within the next five years; 90 percent of new smartphones shipped each year for the next five years will include LE Audio. (Apple hasn't announced support for it yet, but we can hope that'll change with iOS 17 at WWDC 2023.)
ABI Research also estimates that more than 61 million establishments globally could benefit from and take advantage of Auracast broadcast audio. And while it is still too early to track trends, analysts forecast that there will roughly be 2.5 million Auracast broadcast audio location deployments in the next five-to-seven years, though that will require support from devices, of course.
For more details on these and other estimates, Bluetooth has a whole paper on LE Audio: The Future of Bluetooth Audio – but right off the bat, earbuds that already support LE Audio include the excellent Earfun Air Pro 3, the OnePlus Buds 2 Pro or the Technics EAH-AZ80 and EAH AZ60M2 earbuds.
Sign up to receive daily breaking news, reviews, opinion, analysis, deals and more from the world of tech.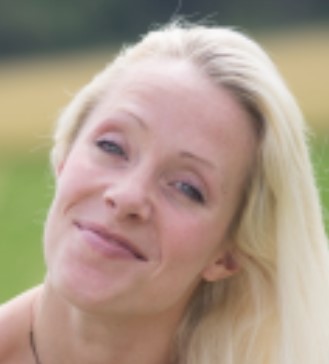 Senior Audio Staff Writer
Becky is a senior staff writer at TechRadar (which she has been assured refers to expertise rather than age) focusing on all things audio. Before joining the team, she spent three years at What Hi-Fi? testing and reviewing everything from wallet-friendly wireless earbuds to huge high-end sound systems. Prior to gaining her MA in Journalism in 2018, Becky freelanced as an arts critic alongside a 22-year career as a professional dancer and aerialist – any love of dance starts with a love of music. Becky has previously contributed to Stuff, FourFourTwo and The Stage. When not writing, she can still be found throwing shapes in a dance studio, these days with varying degrees of success.