The best tablet 2023: the top tablets you can buy right now
Best
Contributions from
last updated
These are the best tablets to buy right now
VERDICT
REASONS TO BUY
REASONS TO AVOID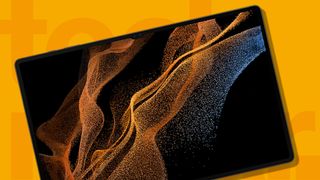 (Image credit: TechRadar / Samsung)
Whether you're looking for one of the best iPads or one of the best Android tablets, here you'll find our shortlist designed to help you find the best tablet to suit your needs.
Tablets run the gamut of serving as superb portable media players, to productivity powerhouses that deliver unique selling points like modular accessories (think magnetically-detachable keyboards) and, in some cases, even stylus support; granting a level of versatility and flexibility that even the best 2-in-1 laptops can't match – especially when you fold pricing into the equation.
As if often the case, there's no one perfect tablet for everyone; the iPad Pro 2022, for example, might be the most powerful iPadOS device out there, but you might find an iPad Air does everything you need and weighs significantly less, which means you'll be saving money and getting exactly the tablet that's ideal for you by opting for the cheaper Air. In fact, it might be that all you really need is one of the best cheap tablets.
We've tested every major tablet and used them in everyday life for an extended period of time. And, we know what to look for and what's worth your time and money.
Below then are the best tablets around. With a focus on performance, software, screen quality, battery life, and how well they interact with accessories, our list will guide you to the right choice – as well as the best value for your money.
You won't find any of the best Windows tablets here currently, simply because we prefer the selection of iPads and Android tablets that are available. But that might change, as this list is updated regularly thanks to new tablets coming out all the time, so check back often to see what's new.
The Samsung Galaxy Tab S9 series just dropped, and we're yet to review it fully. The Galaxy Tab S9 Ultra will very likely find a place on this list when we're done, but you can look at our hands-on Galaxy Tab S9 Ultra review before that. We're expecting an influx of new iPads in September or October though, so this list will probably see a shake up then.
This may also be the time to pick up one of the best power banks too, to keep you juiced up all day long.
The best tablet 2023
Why you can trust TechRadar We spend hours testing every product or service we review, so you can be sure you're buying the best. Find out more about how we test.
We've tested every tablet included here extensively, so you know you can trust our recommendations and know that each entry has earned a place on this list.
The best iPad by far
Specifications
Dimensions:
280.6 x 214.9 x 6.4mm
Resolution:
2048 x 2732 pixels
Storage:
128GB/256GB/512GB/1TB/2TB
Rear camera:
12MP + 10MP + LiDAR
Reasons to buy
+
Beautiful mini-LED screen
+
Future-proof M2 chip
Reasons to avoid
-
128GB is small for the price
-
Battery life isn't huge
The iPad Pro 12.9 (2022) is – as of 2023 – Apple's ultimate tablet, and one which packs laptop-class power, thanks to an M2 chipset. Arguably this is overkill, since almost nothing you'd do on a tablet can even tax the M1 from the previous generation, but it certainly makes this future-proof.
In most other ways this is much like the iPad Pro 12.9 (2021), including having a massive 12.9-inch screen that uses mini-LED to create a superior picture than you'll find on smaller iPads.
It's also remarkably thin and light for all the tech on offer, and has handy features like Face ID, capable cameras, and of course support for accessories like Apple's Magic Keyboard and the Apple Pencil 2 – the latter of which is better than ever here, thanks to hover-detection, which makes this even better for drawing on than other iPads.
Yes, the iPad Pro 12.9 (2022) is very expensive, and it's probably overkill for most users, but if you want a superpowered slate, this is it.
Read the full iPad Pro 12.9 (2022) review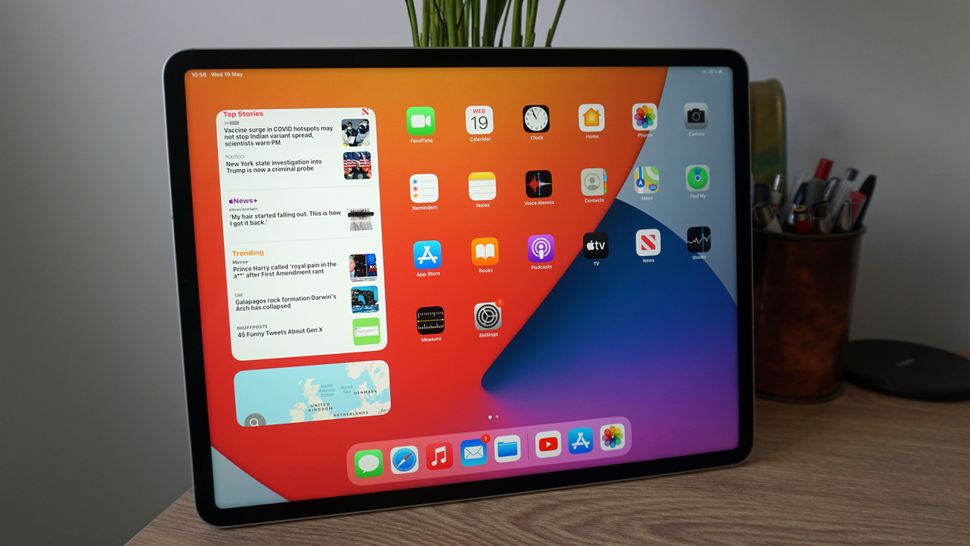 A top pro tablet
Specifications
Dimensions:
280.6 x 214.9 x 6.4mm
Resolution:
2048 x 2732 pixels
Storage:
128GB/256GB/512GB/1TB/2TB
Reasons to buy
+
Phenomenal power
+
Fantastic display
Reasons to avoid
-
The most expensive tablet
-
Lackluster color options
The iPad Pro 12.9 (2021) is a spectacular tablet, with its headline feature arguably being the M1 chipset that powers it. This chipset was lifted straight from Apple's top-end 2021 Macs, so you're truly getting desktop power in a tablet here.
We were blown away when we tested the tablet – the chip was great for tasks like photo and video editing, as well as gaming. But that's not all this tablet has going for it. For the first time in an iPad, it also has a mini-LED screen, with a remarkably high 1,600-nit peak brightness, a 120Hz refresh rate, and a 2048 x 2732 resolution. It's crisp, bright, vibrant, and all-round impressive.
The iPad Pro 12.9 (2021) also has a long-lasting battery, a decent camera, a premium aluminum design, and support for the Magic Keyboard and Apple Pencil 2 – these are sold separately, but turn it into a real productivity machine, and we used them non-stop in our testing period.
So, if you want to get some proper work or creation done on a tablet, or you're just a big tablet gamer, the iPad Pro 12.9 (2021) will be the perfect device. If your needs are lighter then you might find this too expensive and too big, if you somehow need more oomph, the M2 Pro is there, ready and waiting.
Read the full iPad Pro 12.9 (2021) review
The best Android tablet
Specifications
Dimensions:
326.4 x 208.6 x 5.5mm
Resolution:
1848 x 2960 pixels
Storage:
128GB/256GB/512GB
Front camera:
12MP + 12MP
Reasons to buy
+
Very powerful
+
Giant screen can be useful
Reasons to avoid
-
Unwieldy to transport
-
Incredibly expensive
With the Samsung Galaxy Tab S8 Ultra, Samsung isn't just aiming to compete with the iPad Pro 12.9 (2022), it's aiming to top Apple's slate. And, in some ways it succeeds.
Samsung's tablet has an even bigger 14.6-inch screen, and it comes with an S Pen stylus in the box – while with the iPad you have to buy an Apple Pencil separately. While we thought that we'd find the giant screen overwhelming, it's actually great, whether you're using it for art or just watching movies.
The Samsung Galaxy Tab S8 Ultra can also more or less match Apple's best tablet in a lot of ways, including power, thanks to a powerful Snapdragon 8 Gen 1 chipset, and cameras, with both slates sporting a handy 12MP ultra-wide camera on the front.
You can also buy a keyboard folio for the Samsung Galaxy Tab S8 Ultra, and it has great speakers and plenty of storage. So in many ways it really is an even bigger iPad Pro – just one that runs Android. But that last point is a big part of why the Tab S8 Ultra doesn't quite match the best that Apple has to offer, because Android is a slightly unwieldy tablet operating system.
Couple that with the slate itself being large and heavy enough to not be as portable as you might want your tablet to be, and Apple edges the win. But for Android fans who want the best available option and aren't on a budget, this is the tablet to buy.
This is getting a bit long in the tooth, and Samsung has a Galaxy Tab S9 Ultra available for pre-order right now, and we expect it'll replace this pending our full review. If you're interested or impatient, our early hands-on Galaxy Tab S9 Ultra review is live already with our first impressions.
Read the full Samsung Galaxy Tab S8 Ultra review
A more affordable version of the iPad Pro
Specifications
Dimensions:
247.6 x 178.5 x 6.1mm
Resolution:
1640 x 2360 pixels
Reasons to buy
+
Speedy performance
+
Great design
Reasons to avoid
-
Limited storage
-
Quite pricey
Apple's latest iPad Air has a lot more in common with the iPad Pro than with the company's entry-level slates. And, when we tested the thing, we had to keep checking which tablet it actually was.
There's an all-body display, M1 chipset, Apple Pencil compatibility and long-lasting battery. Oh, and of course it runs on Apple's iPadOS which is a supremely useful tablet operating system. On test, its performance is very close to the iPad Pro range, which is impressive when you consider its list price.
This is one of the best tablets we've tested, and the iPad Pro and Galaxy Tab S8 Ultra only beat it in a few ways, like with their bigger screens, extra storage space and high-res displays. But if you don't have the money to stretch for those two premium tabs, this mid-range alternative could be great for you.
Read the full iPad Air (2022) review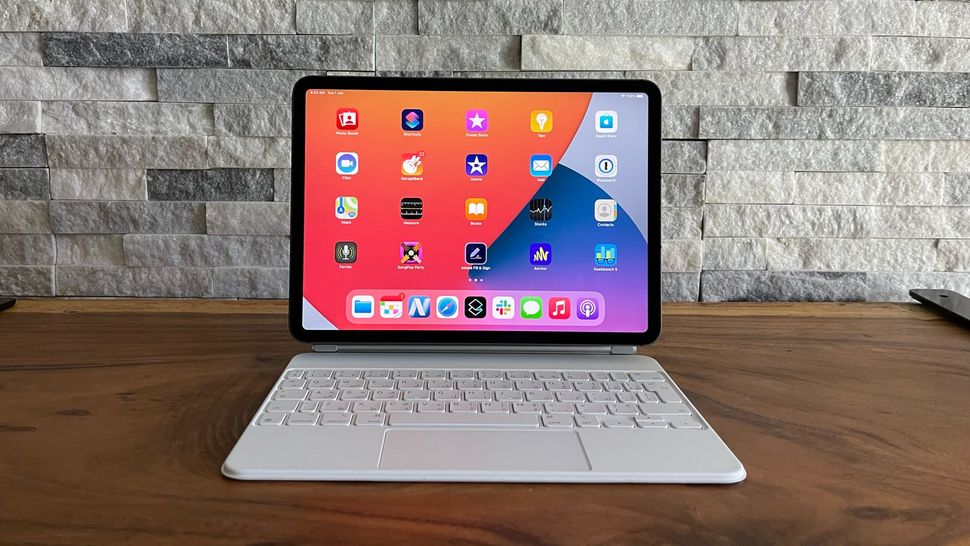 The second best 11-inch iPad
Specifications
Dimensions:
247.6 x 178.5 x 5.9mm
Resolution:
1668 x 2388 pixels
Storage:
128GB/256GB/512GB/1TB/2TB
Reasons to buy
+
Desktop PC-level performance
+
Good battery life
Reasons to avoid
-
iPadOS doesn't utilize the power of M1
-
Doesn't feature a Mini LED display
The iPad Pro 11 (2021) is a superb tablet, but one that's just ever so slightly underwhelming in the face of the iPad Pro 12.9 (2021) with its Mini LED display. This instead has to settle for LCD like its predecessor, but it still has a great 11-inch 1668 x 2388 screen with a 120Hz refresh rate, and it has the same overpowered Apple M1 chipset as its larger sibling, so nothing should slow this down.
The iPad Pro 11 (2021) also has a smaller, lighter build than the 12.9-inch model, making it more portable – as a result of its smaller size and inferior screen it's also more affordable, though certainly far from cheap. If you do have extra cash to spend though, you can always shell out on a Magic Keyboard or an Apple Pencil, both of which are supported. All of which means this is a very powerful, versatile slate – albeit one that's slightly let down by its restrictive software.
Read the full iPad Pro 11 (2021) review
Most fun Android tablet
Specifications
Dimensions:
258 x 169 x 8.1mm
Resolution:
1600 x 2560 pixels
Reasons to buy
+
Great value for a tablet and speaker dock combo
+
Home screen controls are useful and improving
+
Excellent sound for immersive audio
Reasons to avoid
-
Android still seems a phone OS shoehorned into a tablet
-
Soft-touch back picks up dirt and fingerprints
-
Smaller than the '11-inch' marketing makes it see
The Google Pixel Tablet comes with Google's tablet-optimized take on Android that debuted in Android 12L and later reached maturity in Android 13. The Pixel Tablet is a genuine pleasure to use as the company has built out a suite of apps that now work well with large-screen devices and tablets, including the Google Suite of apps, its entertainment apps like YouTube, Google Play apps, and more.
This tablet isn't meant for productivity, though. With many people opting to use their tablets as productivity enhancers – and with the iPad and Tab S-series playing to those strengths, the Pixel Tablet doesn't quite reach the top-end on this list, but it more than earns its place here. As Google would explain it, you're meant to see it as an entertainment device, whether you lean into the company's positioning of this as a smart home device, or you use it simply as a tablet. With a lovely screen, a powerful speaker dock, and quick updates, the Pixel Tablet certainly lives up to the hype.
Read our full Google Pixel Tablet review
Best flagship Android tablet
Specifications
Dimensions:
258 x 189.4 x 6.5 mm
Resolution:
2000 x 2800 pixels
CPU:
MediaTek Dimensity 9000
Reasons to buy
+
Display is sharper than iPad Pro
+
A flagship tablet priced like a cheaper model
+
Big battery and faster charging
Reasons to avoid
-
Performance doesn't match best phones
-
One option for storage, RAM, color
-
Stylo pen is pricey, needs charging
OnePlus's first tablet was impressive with some of the perks we expect from OnePlus phones. It integrates with both OnePlus and Oppo phones, ships with Android 13, has a sharp and bright LCD display with a 144Hz refresh rate, a large battery with 67W super-fast charging, and very loud speakers. Certainly, the iPad can seem better at being a tablet due to its large variety of tablet-optimised apps, but OnePlus just about matches it in day-to-day use.
To be fair, we found it was held back by the performance that wasn't quite as speedy as what you could get on the best phones. It uses a MediaTek Dimensity 9000, a chip that's a step down from the Snapdragon 8 Gen 2 that most of the top Android phones – the OnePlus 11 included – are equipped with. This meant that for some heavy tasks like using Adobe Lightroom, there was enough lag that it would be annoying. On the other hand, if you're using it mostly for entertainment, you would be fine.
Due to the weak Android tablet market, the OnePlus also didn't offer separate storage offerings. It did however come with a lovely green shade that we praised in our review.
The OnePlus Pad's few flaws are covered by its $479 price. Samsung's Galaxy Tab S tablets and Google's Pixel Tablet are the only real competition for Android fans, and they cost more.
Read our full OnePlus Pad review
The best all-around iPad
Specifications
Dimensions:
248.6 x 179.5 x 7mm
Resolution:
2360 x 1640 pixels
Front camera:
12MP Ultra Wide
Reasons to buy
+
Beautiful mini-LED screen
+
Future-proof M2 chip
Reasons to avoid
-
128GB is small for the price
-
Battery life isn't huge
The iPad 10.9 (2022) is a substantial upgrade for Apple's most basic tablet line. It has a new, iPad Pro-like design, a big 10.9-inch screen, strong battery life, and improved cameras, with the front-facing camera now being on the long edge, which is an infinitely better position for video calls.
Add to that a selection of vibrant colors that you can buy the slate in, and support for various accessories such as the Apple Pencil, and you're left with an excellent slate – and one which is remarkably close to matching Apple's iPad Air line, just at a lower price.
That said, the iPad 10.9 (2022) only supports the original Apple Pencil rather than the Apple Pencil 2, and in our review we found the screen more reflective than we'd have liked, so there are still some compromises here.
Read the full iPad 10.9 (2022) review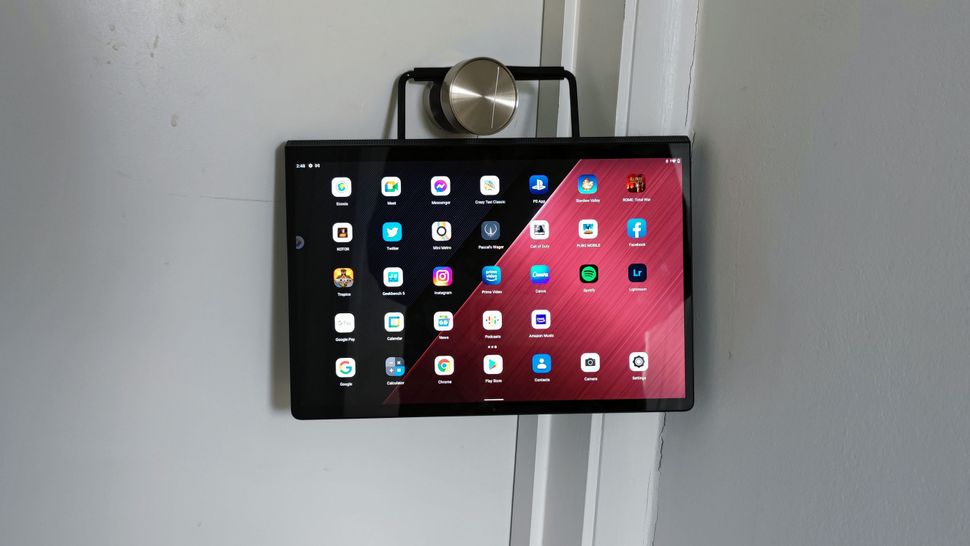 A great tablet for entertainment
Specifications
Dimensions:
293.4 x 204 x 6.2-24.9mm
Resolution:
1350 x 2160 pixels
Reasons to buy
+
Useful built-in stand
+
Fantastic speaker quality
Reasons to avoid
-
Design makes cases hard to use
-
No rear camera
The Lenovo Yoga Tab 13 is a really interesting tablet – one that goes well beyond just being a smartphone with a bigger screen. That starts with its design, as it has a built-in stand that lets you angle it on surfaces without any sort of case, or even hang it off things – hence the Yoga name. We found this incredibly useful, as we could easily position the Tab on different surfaces when streaming music or movies.
The Lenovo Yoga Tab 13 also has a large speaker housed in the stand section at the bottom. This is bigger and more powerful than most tablet speakers, so it's a treat for watching movies and playing games on, even without headphones.
Plus, the Lenovo Yoga Tab 13 has a micro HDMI port, which is an unusual find on a tablet. This allows you to connect it to other devices so you can easily output the display on a larger screen or use it as a second screen for a computer, and we found the Tab a great device to use as a portable second screen.
On top of all that it also has the tablet basics down, including a large 13-inch screen, a powerful Snapdragon 870 chipset, and a big 10,200mAh battery – complete with speedy 30W charging support. It lacks a camera on the back, but that's the only real omission here.
Read the full Lenovo Yoga Tab 13 review
A great basic iPad
Specifications
Dimensions:
250.6 x 174.1 x 7.5mm
Resolution:
1620 x 2160 pixels
Reasons to buy
+
Excellent value
+
Upgraded selfie camera
Reasons to avoid
-
Only iPad without Face ID
-
Doesn't support newer accessories
The iPad 10.2 (2021) is an affordable iPad, and it looks like it, as it has a now old-fashioned, bezel-heavy design. We're not big fans of this aspect of it, but almost every other part of the iPad 10.2 (2021) impressed us.
From its excellent 12MP ultra-wide selfie camera (which gives video calls a major upgrade), to its True Tone display tech (which helps with outdoor visibility), there's a lot to like here. You also get double the storage of the previous model and a power boost.
Apple has given it the A13 Bionic chip, giving it a solid upgrade over its predecessor. During testing, it was slightly snappier in operation, with apps being quick to load. We were able to multi-task easily nor did we experience any lag. This might be a budget iPad, but it's still a highly capable tablet.
Read the full iPad 10.2 (2021) review
How to choose the best tablet for you
When choosing a tablet, the first thing you'll need to decide is how much you want to do with it. Will it be an extra device for entertainment and productivity, or will it replace a laptop as a main computing device? Today's tablets can certainly handle all of the tasks of a basic laptop. Then you'll need to decide on your price range, because tablets can range from cheap budget devices to very expensive cutting edge portables, far more expensive than the laptops they replace. Finally, it would be helpful to choose between an Apple iPadOS tablet and an Android device, based on the services and software you prefer.
How we test tablets
Every tablet on this list has been thoroughly tested and put through a comprehensive review, so we know exactly what makes them tick and how they compare. From there, we've ranked them based on our findings, factoring in their price and value too.
What is the best brand for tablets
Different brands make devices aimed at different buyers, so there's no 'best' brand, there's just a brand that's best for you.
Amazon's slates are great for low-budget entertainment, but aren't as good for work or creativity. Samsung has some like that too, though its top-end slates are better for workers.
Apple's iPads hit all beats, though they cost a lot, so aren't great for everybody. Lenovo's tabs are great for working, especially for students, and its Yoga devices bring features that are great for entertainment too.
Other, smaller tablet makers generally focus on entertainment tools, though some are good for work and a select few are also useful for creatives.
What should I look for when buying a tablet?
The main things to consider are how much you want to spend, and what operating system you want - with Apple's iPadOS and Android being the two main options. Then think about what else matters to you in a tablet - be it size, power, camera or battery – and choose accordingly.
What tablet can replace a laptop?
If you're hoping to get serious work done on a tablet then an iPad Pro, such as the iPad Pro 12.9 (2022), would be a good option. This has a big screen, lots of power, and supports a keyboard accessory. For an Android alternative, consider the Samsung Galaxy Tab S8 Ultra, which has similar selling points.
Sign up to receive daily breaking news, reviews, opinion, analysis, deals and more from the world of tech.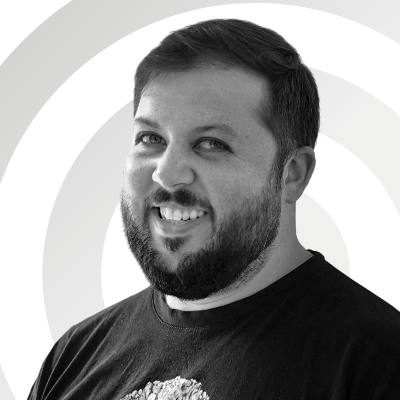 Alex joined as TechRadar's Senior Phones Editor in June 2022, but brings over a decade's worth of experience to the role, with an expertise in smartphones, tablets and wearables. He's covered keynotes hosted by the biggest brands and attended the launches for some of the most influential mobile products of the last few years. His experience was amassed at some of the most reputable consumer technology publications out there, including GSMArena, TechAdvisor and Trusted Reviews.