Editor's note: September, 2022
The iPhone 14 series is here, and as you can imagine, adding those new phones to this list has seen the biggest shake-up to our rankings in quite some time. There are now many, many iPhones on this list, but we'll have to re-test the older ones to see which belong.
The best phone is different for everyone. Our top pick on this list, for example, is the Samsung Galaxy S22 Ultra. However, depending on your needs and budget, it might not be the best one for you.
That's where we come in. We've spent the last 15 years pushing hundreds of smartphones to their limit to find which truly live up to the manufacturers' claims. We've subjected them to a multi-day test, with battery run-downs, extreme camera analysis, and – most importantly – being carried as a main device in both cellular and Wi-Fi environments.
So, whether you're looking for the best iPhone, the best Android phone, or the best budget phone, we're just the phone experts to find you the right match. Our phones guide below should help narrow down your choices as well.
It's dominated by models from Samsung, Apple and OnePlus. These are the brands we've got the most confidence in giving great options for price, performance, and dependability in use. Though, naturally, your particular cell phone plan may sway your preference, especially since certain carriers often provide great cell phone deals while others don't.
Still, we reconsider which models represent the best value for money as prices shift and update this list accordingly. If you're looking to upgrade your current smartphone or purchase a new one to add to your existing plan, you'll have all the options you need in our best phones guide below.
If nothing catches your eye then make sure to check back regularly too, because we're constantly updating this article. Recent additions include the iPhone 14 Pro and iPhone 14 Pro Max, while the likes of the Google Pixel 7 and Pixel 7 Pro are just around the corner.
The best phone 2022 – chosen by our experts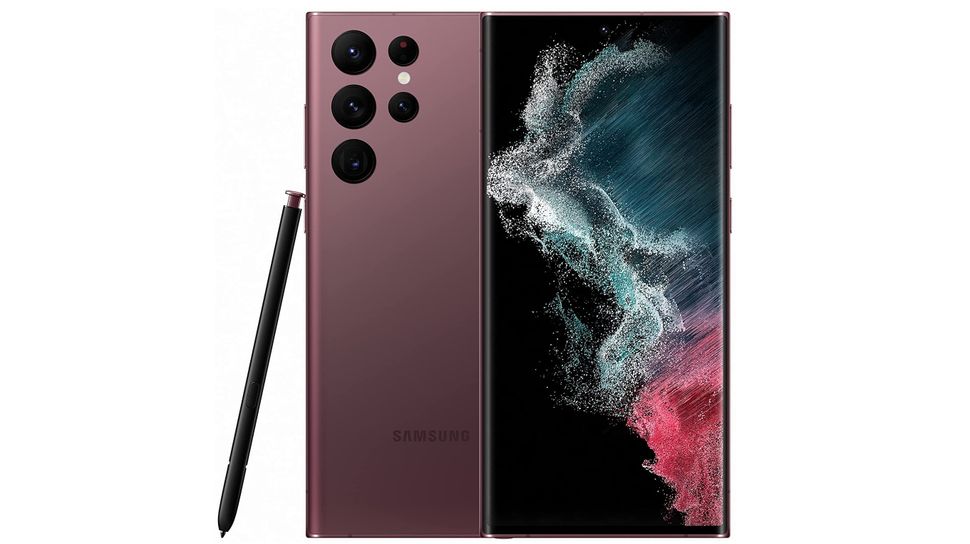 The Samsung Galaxy S22 Ultra is perhaps the best-performing and most powerful smartphone in the world right now. However, its value ratio goes down because of the price. Also, most people won't be able to take advantage of all its pro features.
Why it's the best phone overall: The Samsung Galaxy S22 Ultra builds on everything great about the Galaxy S21 Ultra – such as its superb cameras and power – while adding an S Pen stylus as standard (and a slot to house it). This is the ultimate smartphone if you've got the money and ideal for fans of either the Galaxy S or Galaxy Note range.
Screen: The Samsung Galaxy S22 Ultra has a 6.8-inch 1440 x 3088 AMOLED screen with a 120Hz refresh rate and a super-high peak brightness of 1750 nits. In every sense this is one of the best screens you'll find on a smartphone.
Battery life: The Samsung Galaxy S22 Ultra has a large 5,000mAh battery, and we found that in general it would last for a full day no matter how you used the phone. It also supports speedy 45W charging – though note that there's no charger in the box.
Camera: The Samsung Galaxy S22 Ultra has a similar camera setup to the impressive Galaxy S21 Ultra, but key improvements have been made, making this the best zoom snapper around. It's capable of 10x optical or 100x digital zoom, and it has three other lenses too, including a great 108MP main one.
Read our Samsung Galaxy S22 Ultra review
Price comparison: The best Samsung Galaxy S22 Ultra deals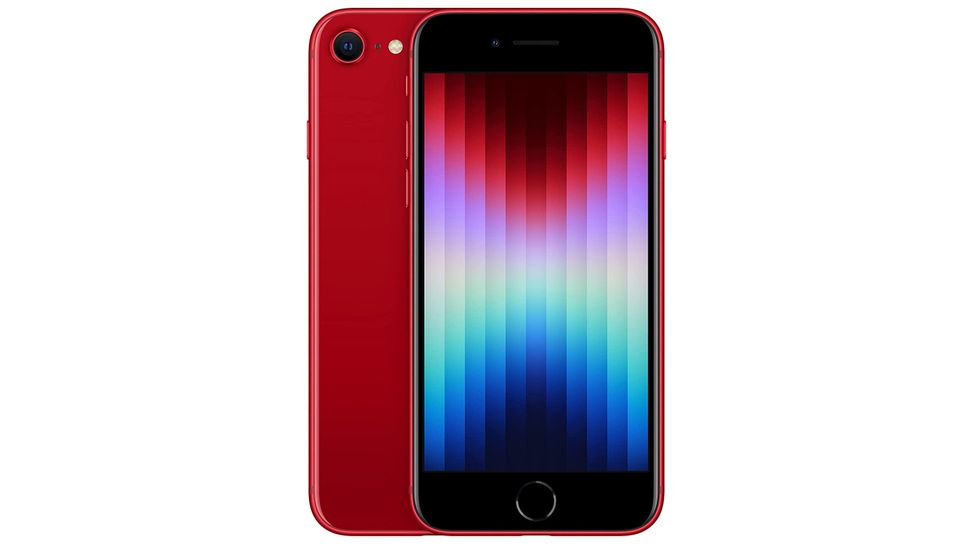 The iPhone SE 2022 is yet another successful upgrade to Apple's cheapest iPhone, boasting better performance and connectivity. It also champions the thin and light form factor. iPhones tend to be expensive, but this gives fans of the smartphone a cheaper entry into the family.
Why it's ranked 2nd: This isn't Apple's most powerful iPhone, but it's the best value for people who want to stick with iOS 15 without paying through the nose. Its screen technology won't wow you like an iPhone 13 Pro, and there's just one camera on the back, but the relatively low price means this is hard to beat if you're on a budget and don't want to switch to Android.
Screen: This new iPhone SE has a 4.7-inch screen borrowed from the iPhone 7 and iPhone 8, so it's bigger than the original iPhone SE, but remains one-hand-friendly. That's become important for people who have been demanding a smaller phone. This is the one to get, even if the resolution and bezel won't wow anyone.
Battery life: As long as you aren't a power user (who would likely opt for the iPhone 11 series anyway), then you'll be OK with what Apple offers in terms of battery life. It's not going to last you any longer than a day, but even with 5G running all day and non-stop use, you'll be able to squeeze up to 12 hours of battery life.
Camera: For the money, the iPhone SE 2022 takes perfectly fine photos in good light. You won't notice much of a difference outside of it occasionally failing to nail perfect exposure levels and depth of field outdoors during the daytime. Dim the lights, however, and you'll notice one glaring omission: the night mode that's on the more powerful iPhones. That requires an upgrade to at least the iPhone 11.
Read more: iPhone SE 2022 review
Price comparison: The best iPhone SE 2022 deals
Why they're ranked 3rd: Apple's newest iPhone family offers you the best iOS experience yet, and a few tweaks like satellite emergency SOS, a punch-hole cut-out for the front display and a 48MP main camera.
Screen: The iPhone 14 series phones have similar screens to their predecessors which means FHD+ displays with a 120Hz on the Pro Max, however the notch has been dropped in favor of a punch-hole cut-out, or a 'Dynamic Island' as Apple likes to call it.
Battery life: The iPhone 14 Pro has a larger battery than its predecessor, while the Pro Max has a smaller one, but the new software and the A16 Bionic chipset both mean the battery lasts longer than before.
Camera: The Apple iPhone 14 Pro Max has the highest-resolution camera in any iPhone, as well as a 3x optical zoom camera and ultra-wide snapper too, while the standard model has two rear cameras but lots of tools of the standard device,
Read more: iPhone 14 Pro review | iPhone 14 Pro Max review