Best Phone: Quick Menu
1. Best phone overall
2. Best value
3. Best iPhone
4. Best ultraphone bargain
5. Best affordable iPhone
6. Best compact phone
7. Best unique features
8. Best folding phone
9. How to choose
10. How we test
When we consider the best phones in 2023, we're struck by two considerations. First, the best overall phone you can buy does more than we'd ever imagined a mobile phone would do. Second, you can buy an inexpensive phone that performs as well as a flagship device, and you'll be amazed at what you can get for a fraction of the price of the most expensive ultraphones.
That said, the best phones list starts with the Galaxy S23 Ultra, period. It is the best phone you can buy, if you can afford to buy one (hint: trade-ins and contract deals). The camera system is so versatile it can replace a bag of lenses and maybe even a telescope. It's big, bright, and beautiful; durably made and water resistance yet it somehow hides a magic-wand pen inside.
If you want to spend a lot less, you might gasp at the Pixel 6a's low price (especially because it's frequently on sale), but you can actually get a great smartphone for around a third of the price of the mighty Galaxy S23 Ultra. Google doesn't skimp on performance, and the Tensor chip inside can pull off all of the same tricks as Google's fanciest Pixel 7 Pro, which is our favorite ultraphone bargain, by the way.
Of course we don't forget about Apple, and the iPhone 14 Pro, our previous best phone pick, is still our favorite iPhone, but we were just blown away by Samsung's wealth of features and style. Hopefully the next iPhone 15 will give us a bit more. If you're looking for the best iPhone but want to spend a bit less, we recommend the iPhone 13 as an affordable iPhone option.
Once you're done reading this overall list, you can dig into the best smartphone brands. We've reviewed all of the greatest phones and gathered up the best Samsung phones, best iPhones, and best Google Pixel phones you can buy.
While you're thinking about purchasing one of the best phones, don't forget to add on one of the best power banks too if you need one.
Written by
Phil has been reviewing mobile phones and consumer electronics since before the first iPhone. He took a break from reviewing in 2011 to lead phone reviews at Samsung, returning to journalism in 2017. He's been an English Teacher, a Mac Specialist for Apple, and a writer, editor and chief for TechRadar, Digital Trends, PCMagazine, and infoSync World.
The best phone 2023
Why you can trust TechRadar We spend hours testing every product or service we review, so you can be sure you're buying the best. Find out more about how we test.
The best phone
The Samsung Galaxy S23 Ultra is a phone of excess, with a massive screen, a top-tier chipset, an S Pen Stylus, and a quad-lens camera – including a new 200MP main sensor. Really the only thing holding this phone back is its astronomical price.
Why it's ranked 1st: The Galaxy S23 Ultra does everything and then a bit more. It's packed with features (and a hidden pen) that rivals can't match.
Screen: You won't find a much better display than the big, bright, AMOLED screen on the Galaxy S23 Ultra. It isn't quite the brightest, and it lacks Dolby Vision support, but it's still smooth, with a fast 120Hz refresh that looks fantastic watching movies or playing games.
Battery life: Sure, we can always ask for more battery (maybe instead of the pen next time?), but the Galaxy S23 Ultra lasted incredibly long in our review tests, longer than most devices we've tested recently. It keeps the same 5,000 mAh battery as its predecessor (and most flagships today), but manages power well.
Camera: The Galaxy S23 Ultra is like carrying an entire camera bag full of lenses. Its versatility makes it the best camera phone money can buy. There are plenty of lenses, great shooting modes, and now even an expert-level app, making this the best phone for serious photography.
Read our full Samsung Galaxy S23 Ultra review
The best value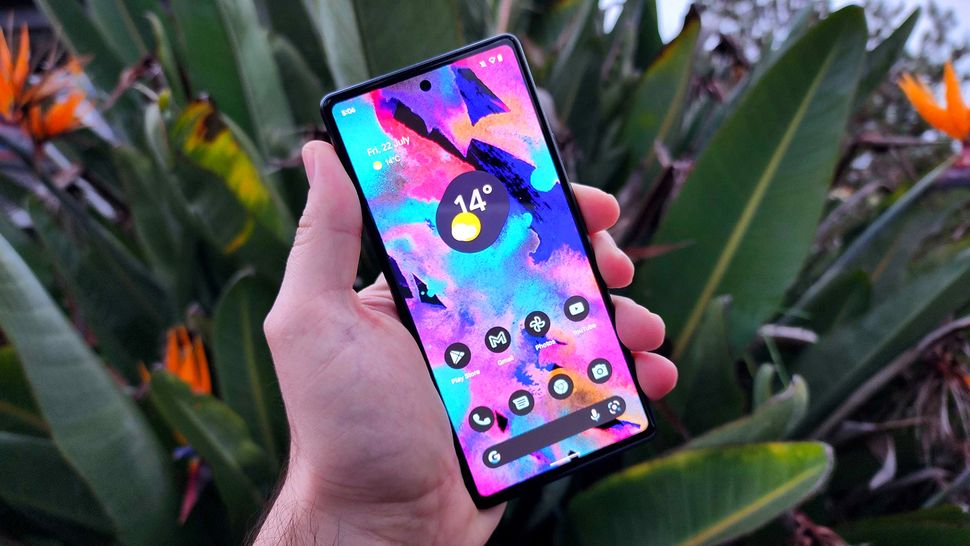 At full price the Pixel 6a isn't worth buying (check out the new Pixel 7a instead), but we often see this phone priced much less, and we expect to see it on sale again soon as the new model fills up shelves. We still think the Pixel 6a performs as well as you'd need for a bargain phone, and it's our top pick if you can get it much cheaper than the Pixel 7a.
Why it's ranked 2nd: If you're looking for a seriously great phone for the most affordable price, we've bumped the Google Pixel 6a high on this list because it fits the bill for you right now. The camera takes photos that are real crowd-pleasers and easy to share. Plus, it's packed with Pixel-exclusive features thanks to the Google Tensor chipset. ★★★★
Screen: The 6.1-inch display on the Pixel 6a is a bit smaller than the Pixel 6, but keeps the same resolution, so it looks sharp. Most flagship phones run faster and have smoother refresh rates, but this Pixel is stuck at 60Hz, one of our biggest complaints. Faster refresh would drain more power, though.
Battery life: Our biggest complaint about the Pixel 6a in our in-depth review was that the battery died too early, and we wanted faster charging to make up for it. The battery cell is a solid 4,410mAh, and it managed to make it through most of our day, but we still needed to top it up regularly to stay charged.
Camera: The Pixel 6a won a major blind image survey conducted by Marques Brownlee, which is a convincing win for this simplified shooter. It doesn't pack megapixels or zoom, just competent image processing that delivers photos you'll consistently enjoy at a 12MP size that makes them good for simple sharing or even printing.
Read our full Google Pixel 6a review
The best iPhone
The iPhone 14 Pro and the bigger Pro Max are Apple's best phones yet, thanks to new cameras and the cool Dynamic Island.
Why it's ranked 3rd: There's a reason why the iPhone 14 Pro is so popular: it simply gets everything right. It doesn't pack too many features or ask you to adjust tons of settings, which makes it easier to use for most people. It's an iPhone, so you know that it's a phone you can keep for years to come.
Screen: The iPhone 14 Pro's display is the brightest you can buy in most regions (some Chinese phones top it), and it looks great, even in low-refresh always-on mode. The Dynamic Island camera cutout is contentious; we're not fans of the insipid pill, but maybe Apple will remember it exists eventually.
Battery life: We always want better battery life, but the iPhone 14 Pro will last a full day, and maybe more if you're careful. The iPhone 14 Pro Max hides a bigger battery behind its bigger display, so if stamina is really important, that's a reason to go for the larger model.
Camera: The Apple iPhone 14 Pro finally gets a major camera upgrade, quadrupling the pixels on the main camera sensor. Of course, most images still develop at 12MP, not the full 48MP, but that pixel-binning technique gives you great images in any light condition.
Read more: iPhone 14 Pro review | iPhone 14 Pro Max review
The best ultraphone bargain
Pound for pound a knockout, the Pixel 7 Pro uses computational wits to beat rivals at great photography and exclusive Pixel features. Of course, Google has endowed the bargain-hunter Pixel 7a with the same Tensor G2 processor as its best flagship, but the Pixel 7 Pro still has its cheaper sibling beat in every other way.
Why it's ranked 4th: The Pixel 7 Pro is every bit as good as the best smartphones from Apple and Samsung. It looks great, takes amazing photos, and stands out in a crowd. Google implements software features as art, and the Pixel 7 Pro improves the smartphone in areas we'd forgotten needed improvement..
Screen: We've been very impressed with the display on the Google Pixel 7 Pro. It uses an LTPO OLED display, similar to the tech you'll find on the iPhone 14 Pro, and has a super-crisp 3120 x 1440 resolution. We always find the Pixel 7 Pro exceedingly bright and colorful. It's a delight to read, and easy to use for photographs, even in bright sunlight.
Battery life: Battery life on the Pixel 7 Pro is good, more than a day's full use, but we ended each day with only between 10-20% juice left. The Pixel 7 Pro also supports wireless charging in both directions.
Camera: Photos that we took with the Google Pixel 7 Pro always looked the way we wanted them to look, and that's high praise. It never seemed to focus on the wrong part of the scene, or underexpose our subject in favor of a brighter background. Our images looked warm and dynamic, as opposed to the flat, colder images the iPhone camera sometimes passes off as 'accurate.'
Read our full Google Pixel 7 Pro review
The best affordable iPhone
The iPhone 13 was a refined, high-performing improvement when it launched, and time has hardly aged this marvel. Instead of upgrading the newest iPhone 14 with bigger cameras and faster chips, it left the base model mostly untouched, while the iPhone 14 Pro got the big changes. That means the iPhone 13 is just as fast and feature-packed as today's entry iPhone, but easier on the wallet. We'd save money and buy this one without hesitation.
Why it's ranked 6th: The Apple iPhone 13 won fans at launch, and Apple didn't give much reason to upgrade when the next gen arrived. The iPhone 13 performs like a champ, with the same A15 Bionic used in the iPhone 14, and the screen, the cameras, and the overall design are essentially unchanged. For less money, it's a much better pick, especially since it's still available new from Apple.
Screen: An iPhone display is always sharp and color accurate, and the iPhone 13 doesn't disappoint. The display is the same as you'll find on the iPhone 14. It isn't the brightest, but it looks great. If you are into serious gaming you may want a phone with a faster refresh rate, but for most uses, you won't notice.
Battery life: We always want more battery life, but the iPhone 13 was better than most iPhones for longevity. While the iPhone 14 offers marginal improvements in some circumstances, our own experience is that the iPhone 13 lasted just as long.
Camera: There is no doubt that the iPhone 13 can take great photos, and the cameras were not significantly upgraded for the iPhone 14, so you won't feel left out compared to the new model. Photos max out at 12MP, which is a shareable size. Apple's base iPhone lacks a serious zoom lens, and the photo options can be limited compared to Androids.
Read the full review: Apple iPhone 13 review
The best compact phone
The Samsung Galaxy S23 is slim and light, yet it still packs the same best-in-class Snapdragon 8 Gen 2 for Galaxy processor as the Galaxy S23 Ultra. It offers a great mix of style, performance, and features that will please Galaxy fans.
Why it's ranked 6th: The Galaxy S23 is a goldilocks phone, a bit of this and a bit of that adding up to a surprisingly compact whole. It doesn't exceed the competition in any one area, except that it manages all of the power of the Galaxy S23 Ultra (see above) in a case that is slimmer and lighter than the competing iPhones or Pixels.
Screen: With a fast refresh rate and a high maximum brightness, the Galaxy S23 display is impressive. It lacks Dolby Vision, but it can display HDR10+, which the video camera can also record.
Battery life: We always ask for more battery power, but the Galaxy S23 had no trouble lasting through a full day and into the next morning. Other phones charge faster, but you still have wireless and reverse wireless charging support.
Camera: It may not pack as many pixels as the big Galaxy S23 Ultra, but the S23 is no slouch, and the new Snapdragon image processor helps with HDR imaging, especially for video.
Read more: Samsung Galaxy S23 review
Price comparison: The best Samsung Galaxy S23 deals
The best unique features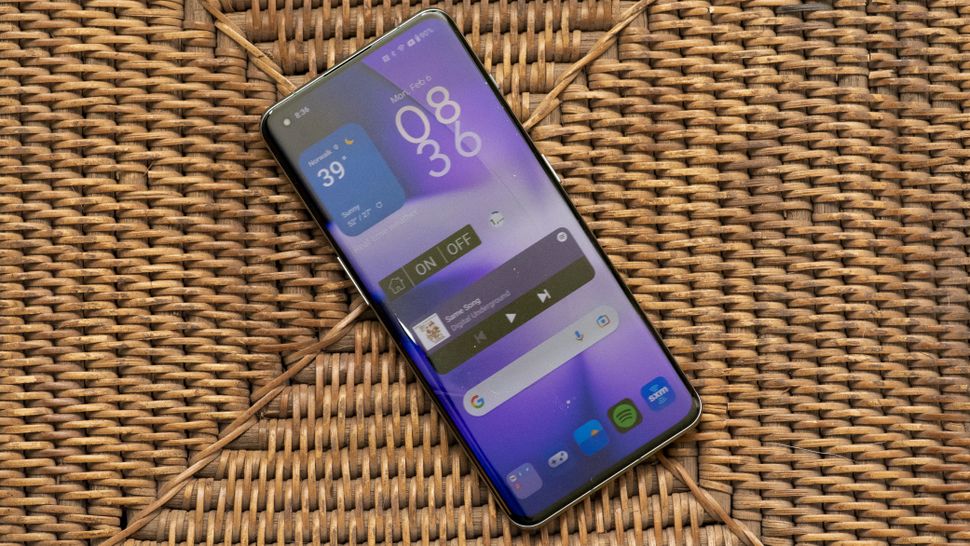 The OnePlus 11 returns to the company's roots, delivering premium performance and a few impressive specs while trading other features for a price cut versus the big name competitors. That means the OnePlus 11 is cheaper than Samsung and Apple, and OnePlus doesn't confuse its lineup with Pro and Plus versions. It's got everything OnePlus does well, and it works great.
Why it's ranked 7th: The OnePlus 11 is super fast, with a dazzling display that really pops with color. The interface is a lighter touch on Google's Android than Samsung's One UI, while adding useful features. If you're into shareable photography, the OnePlus 11 delivers a unique camera experience that can be unpredictable and limited, but that results in amazing shots when it delivers.
Screen: The display on the OnePlus 11 really pops. The AMOLED screen can refresh up to 120Hz, and the smooth rate is noticeable playing fast games with tons of particle effects. It supports both Dolby Vision and HDR10+ for color accuracy. It could be brighter, but it's otherwise fantastic.
Battery life: Battery life is decent in its own right, but when it comes to charging it's a champion. With the included (!) charger, you can fill the battery in less than 30 minutes. It's even faster outside of the US, where higher voltage rules. There's no wireless charging, though.
Camera: The Hasselblad-branded camera setup on the OnePlus 11 isn't for everyone. We managed to grab some amazing portraits, and landscape photos looked excellent, but photos had a distinct look and feel to them. The camera can't handle versatile shots like distant zoom or macro close-ups.
Read our full OnePlus 11 review
The best folding phone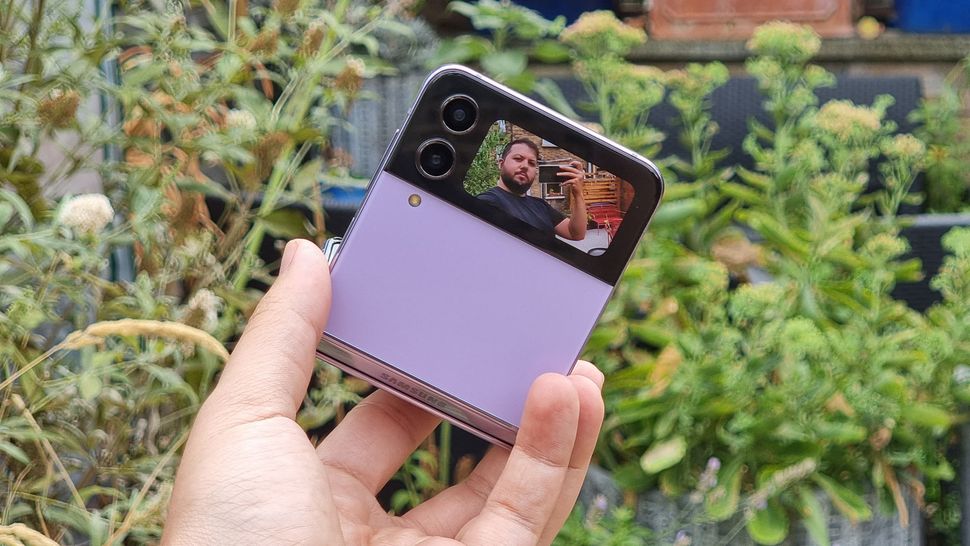 The Galaxy Z Flip 4 represents the culmination of Samsung's clamshell foldable dreams into a phone we can finally recommend without reservation. It doesn't have the super camera setup, and it's more expensive than it should be, but the Z Flip 4 offers one of the most unique and satisfying experiences you can get from a mobile device.
Why it's ranked 8th: Don't knock the Galaxy Z Flip 4 before you've tried it, because the overall experience of the clamshell foldable is greater than the sum of its modest parts. Being able to slap the phone closed when you need to hang up is a true revelation, a new experience for smartphones, and while it may not be worth the extra cost for most people, it's getting more affordable. Beyond the fold, the Z Flip 4 is no slouch in performance, either.
Screen: The folding screen on the Galaxy Z Flip 4 looks great, and we hardly noticed the gigantic crease down the center. Well, almost. But it's worth the trade-off for such a compact foldable.
Battery life: The Galaxy Z Flip 4 needs some improvement in this area; battery life is fine, but not as good as most flat phones. Of course, the thin, foldable design means a smaller battery inside, and the 3,700 mAh cell is a far cry from the 5,000 mAh batteries elsewhere.
Camera: The Z Flip 4's biggest letdown is its camera setup. Compared to every other flagship Galaxy phone, the Z Flip 4 falls behind with fewer lenses, fewer pixels, and limited options. You can fold the phone in half for better photography angles, and that's a plus, but we wish it had more robust cameras.
Read our full Samsung Galaxy Z Flip 4 review
How to choose the best smartphone
How to choose the best smartphone
The first thing you need to decide when buying a new smartphone is how much you want to spend. The smartphone market varies dramatically, from very high-end handsets that cost well over four-figures, to much cheaper phones that can be found for only a few hundred. We have options at the top of our list at both ends of the price spectrum.
Once you've decided how much you want to spend, you should decide whether you want to try one of the best Android phones or go for one of the best iPhones. Often the platform decision has more to do with your work, your friends and family and what they use to share photos and messages, and what sort of computer or devices you already own.
Now that you've settled on your price and platform, you should decide on the cameras. Are you a serious photographer looking for a serious camera? Or do you like to take easy photos that are fun to edit and share? Phones with more lenses and higher megapixel counts demand more, but offer versatility; simpler phones with a 12MP limit tend to do more work for you.
If you're looking for something outside the norm, we have plenty of unique options as well. There are phones with a built-in pen for writing, and phones that fold in half to be more compact. There are large phones, small phones, and Max-sized phones. We have phones with space-level zoom, and phones that specialize in touching portraits.
No matter what phone you choose, you can be sure that we have thoroughly tested and vetted every phone on this list, and we know you'll be satisfied with any of these in your pocket.
How we test the best smartphones
How we test the best phones
Every phone we consider for inclusion on this list is subject to a full TechRadar test process and review. This is the way we can ensure that the products we recommend to our readers are truly worth their hard-earned money.
At the very core of that test process is by emulating how you'll use the device if you buy it. We do so simply by using each phone as it if was our own for at least a week, slotting our SIM card in (or eSIM, in the case of the new iPhones). We then use it for all our every day mobile needs, from making calls and using our social media account to media consumption and photography.
At the very core of that test process is by emulating how you'll use the device if you buy it. We do so simply by using each phone as it if was our own for at least a week, slotting our SIM card in (or eSIM, in the case of the new iPhones. We then use it for all our every day mobile needs, from making calls and using our social media account to media consumption and photography.
So, we'll game to work out how powerful a phone is, time it when it's charging, test how long it takes to run down, and see just well it handles the day-to-day over a period of time. Naturally, we focus more on the most important aspects such as its design, display, cameras, software, battery life, price, and overall performance.
We've seen every phone around, so we have a good idea how each of these phones stacks up to the other. We use both iPhone and Android, from the most expensive models to the most affordable, so we know what you're getting, no matter what you pay. We make sure the phones deliver what we'd expect for the cost.
Once we're done, we don't stop. We keep updating our reviews as we learn more, and as the phones are updated. Our reviews are always fresh, so check back before you buy to make sure you're getting the latest opinion on the best phones you can buy.