The best phone 2023: top smartphones in the US right now
The Samsung Galaxy S23 Ultra is the best phone you can buy right now
Best phones: Quick menu
• The list in brief
1. Best overall
2. Best iPhone
3. Best ultraphone bargain
4. Best compact phone
5. Best foldable phone
6. Best value phone
7. Best affordable iPhone
8. Best unique features
• How we test
The best phone in 2023 is a jack of all trades and a master of everything. And it has to be as the level of competition in the phone arena is very tough, meaning a top smartphone needs to offer a great design, intuitive software, excellent cameras and fast performance all at a price that is fair to buyers. But a lot of phones nail that mix at various price points, so it takes a great one to stand out from the crowd.
This year we've already seen some exciting new phones, and folding phones are having a real moment with the new Motorola Razr Plus 2023, Google Pixel Fold, Samsung Galaxy Z Fold 5 and Galaxy Z Flip 5. And we have the iPhone 15 lineup on the horizon, likely to be revealed on September 12.
While those phones are exciting, they still have to face off against the mighty Samsung Galaxy S23 Ultra and everything it can do. With the most versatile cameras, top-notch performance, and an unmatched set of features, there isn't a better phone you can buy. Compared to the big folding phones, the S23 Ultra even looks like a bargain.
We've moved the Apple iPhone 14 Pro into second place because we're excited about iOS 17 and everything it's going to bring to the iPhone. Apple is adding a ton of features, some amazing and new and some that we've been wanting for years. Just be prepared for the likes of the iPhone 15 Pro to succeed its predecessor.
If you want an iPhone bargain, lower on the list we recommend the iPhone 13, the best iPhone deal you can find right now for a new phone.
One thing to note: Apple has just revealed the iPhone 15 series, comprising the standard iPhone, iPhone 15 Plus, iPhone 15 Pro and iPhone 15 Pro Max. So expect these phones to be contenders for some high spots in this list, once we put them through our rigorous testing; you may want to hold off buying an iPhone 14 for the time being or check out the latest iPhone 15 preorders.
Once you're done reading this overall list, you can dig into the best smartphone brands. We've reviewed all of the greatest phones and gathered up the best Samsung phones, best iPhones, and best Google Pixel phones you can buy.
The quick list
Here they are, the best smartphones you can buy, no matter your needs, your budget, or your imagination. You can see each phone, why we like it, our rating, and where to buy it. Keep scrolling (or use the jump links) to find further details on each.
Load the next 2 products...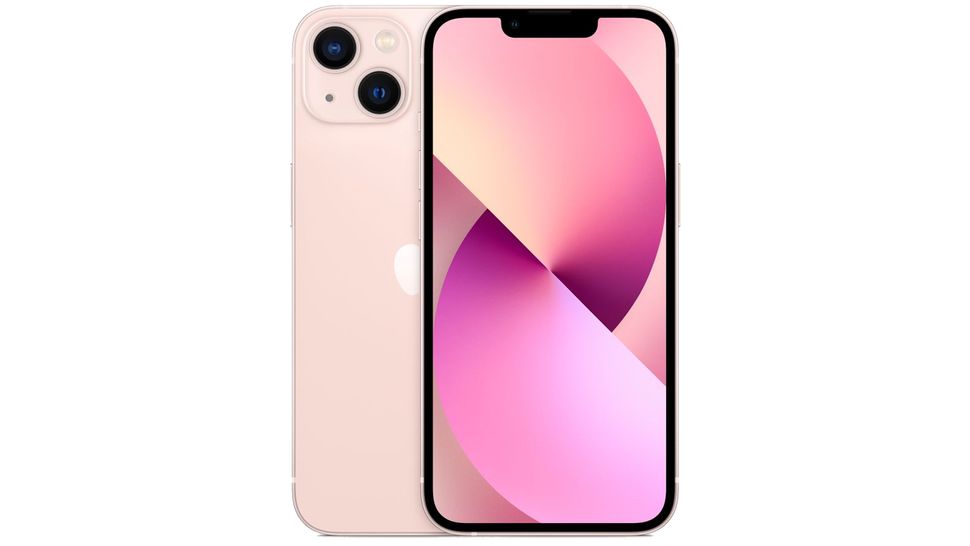 Best affordable iPhone
The best affordable iPhone
For our money, we'd rather get an iPhone 13 from last year than spend more on this year's model, since it was already great.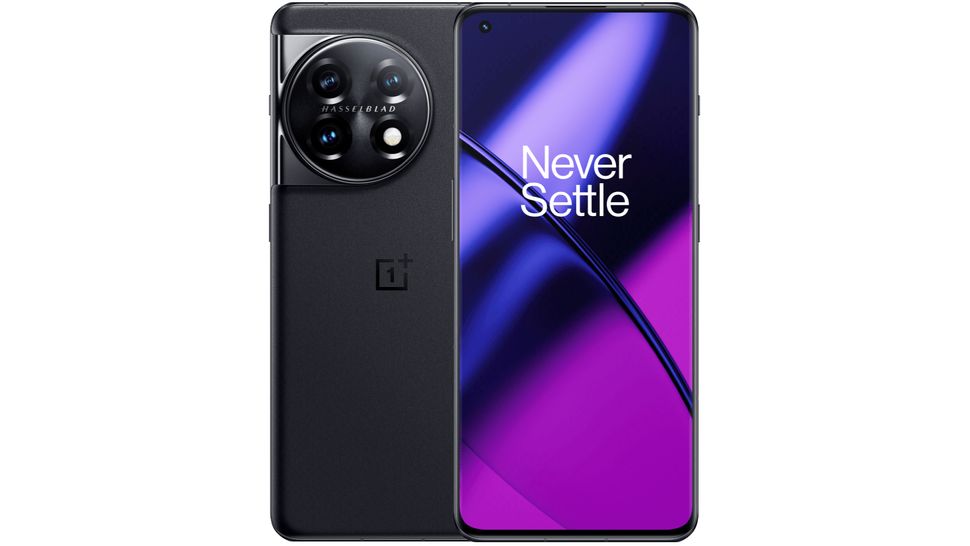 Best unique features
The best unique features
If you're tired of phones doing the same thing, the OnePlus 11 goes its own way with unique portrait cameras and super-fast charging.
The best smartphones in 2023
Why you can trust TechRadar We spend hours testing every product or service we review, so you can be sure you're buying the best. Find out more about how we test.
Below you'll find full details and reasoning for each of the best overall smartphones on our list. We've reviewed each one in depth, so you can be sure to trust our reviews and expert opinion.
The best phone overall
Image 1 of 5
The best phone overall
Specifications
Release date:
February 2023
Dimensions:
163.4 x 78.1 x 8.9mm
OS:
Android 13 w/ One UI 5.1
CPU:
Snapdragon 8 Gen 2 Mobile Platform for Galaxy
Storage:
256GB / 512GB / 1TB
Rear camera:
200MP (wide) + 10MP (telephoto, 3x optical) + 10MP (telephoto, 10x optical) + 12MP (ultrawide, 120-degree)
Reasons to buy
+
Phenomenal cameras
+
Bespoke Snapdragon 8 Gen 2 chipset
Reasons to avoid
-
Faster charging would have been nice
-
Seriously expensive
Buy it if
✅ You want a phone that can do everything: The Galaxy S23 Ultra packs in every feature in the history of mobile devices, including wireless charging, water resistance, and even a stylus.

✅ You need to photograph the moon: There isn't a longer optical zoom lens on a phone right now, but the S23 Ultra doesn't stop at 10X. It can enhance astrophotography and also add details to moon shots.

✅ You want a pocket computer: The Ultra can drive a monitor and keyboard in a desktop environment, or just run multiple apps in side-by-side windows
Don't buy it if:
❌ You're on a budget: It's the most expensive phone that doesn't fold in half, but Samsung doesn't leave you wanting anything more, and there are great deals to be found

❌ You don't like big phones: The S23 Ultra is smooth, and curved, and also very, very big. It's so big that it can hide a full stylus and a huge battery inside and remain water resistant. With a case, it's a behemoth.

❌ You hate One UI: Samsung messes with Android, and though One UI gets better every time we use it, Google's own Pixel version is still simpler and more refined, and dare we say a better competitor to iOS.
The bottom line
📱 The Samsung Galaxy S23 Ultra is so much smartphone, it barely deserves to be in the same category as much simpler rivals, but Samsung won't take a step backwards, and never gives up on a feature it likes. You get the best performance, tons of camera capabilities, a hidden stylus, and one of the best displays you'll see on a smartphone. You'll pay for the privilege, but what a privilege it is. ★★★★½
What you need to know
The differences between the Galaxy S23 Ultra and its list-topping predecessor, the Galaxy S22 Ultra, may seem less than skin deep, but the new phone improves upon last year's model in many ways. It gets a faster chipset, tougher materials all around, and a new camera sensor that packs more megapixels than we ever imagined on a phone.
Design: The Galaxy S23 Ultra is a smooth plane of glass on the front and back, with a gently curved display leading to the frame. It isn't quite as seamless as last year's S22 Ultra, but it is still gorgeous. The new, more natural color tones are also especially delightful in person, even better than in product photos.
Display: You won't find a much better display than the big, bright, AMOLED screen on the Galaxy S23 Ultra. It isn't quite the brightest, and it lacks Dolby Vision support, but it's still smooth, with a fast 120Hz refresh that looks fantastic watching movies or playing games.
Camera: The Galaxy S23 Ultra is like carrying an entire camera bag full of lenses. Its versatility makes it the best camera phone money can buy. There are plenty of lenses, great shooting modes, and now even an expert-level app, making this the best phone for serious photography.
Performance: With a bespoke, overclocked Snapdragon 8 Gen 2 chipset that is faster than the Snapdragon in competitor phones, the Galaxy S23 Ultra is the benchmark champ. It also performs just as well in real life, playing high-resolution games or shooting video in 8K.
Battery life: Sure, we can always ask for more battery (maybe instead of the pen next time?), but the Galaxy S23 Ultra lasted incredibly long in our review tests, longer than most devices we've tested recently. It keeps the same 5,000 mAh battery as its predecessor (and most flagships today), but manages power well.
Value for money: Just skip this section and go back to the top so you can read about all of the amazing hardware and features that you get for a whole lot of money. Yes, the Galaxy S23 Ultra is a four-figure phone in every region, though Samsung phones are famous for trade-in and carrier-related deals.
Read the full review: Samsung Galaxy S23 Ultra review
Swipe to scroll horizontally
Samsung Galaxy S23 Ultra scorecard

| Attributes | Notes | Rating |
| --- | --- | --- |
| Price | It's perhaps the most expensive phone you can buy, but it doesn't cut any corners | ★★★☆☆ |
| Design | Sleek and professional, with great colors, though it's undeniably huge | ★★★★☆ |
| Display | A dazzling display that curves gently. It isn't the absolute best, but it's close | ★★★★★ |
| Camera | Incredibly versatile camera options, including real 10X zoom and HDR10+ video | ★★★★★ |
| Performance | Amazing performance from a chipset that was overclocked in Samsung's name | ★★★★★ |
| Battery life | A huge battery delivers long battery life, even with the amazing performance and cameras | ★★★★★ |
The best iPhone
Image 1 of 6
The best iPhone
Specifications
Release date:
September 2022
Dimensions:
147.5 x 71.5 x 7.9mm
Storage:
128GB/256GB/512GB/1TB
Rear camera:
48MP (wide) + 12MP (telephoto, 3x optical) + 12MP (ultrawide, 120-degree)
Reasons to buy
+
Incredible cameras and zoom
+
Excellent little S Pen
Reasons to avoid
-
No microSD slot
-
Battery life could be better
Buy it if
✅ You want to be in Apple's world: If you want iMessage, Apple Home, and iCloud backup, the iPhone 14 Pro is the best place to start.

✅ You want unique games and apps: While Google's Play Store offers almost everything, there are exclusives and titles that come to iPhone first.

✅ You want photos with less work: The iPhone 14 Pro doesn't have the camera features of its rivals, but Apple doesn't make you fuss with settings, either.
Don't buy it if:
❌ You want more zoom power: Apple's maximum 3x optical zoom is starting to seem more quaint than useful. Samsung (and Xiaomi) owns the super-zoom space.

❌ You want better charging technology: Apple's iPhone is inexplicably still stuck on the Lightning port when USB-C will work with a lot of the cables you already have - including some from Apple.

❌ You want more technology for less: The iPhone 14 Pro gives you less RAM and storage than Android rivals by half.
The bottom line
📱 There's a reason why the iPhone 14 Pro is so popular: it simply gets everything right. It doesn't pack too many features or ask you to adjust tons of settings, which makes it easier to use for most people. It's an iPhone, so you know that it's a phone you can keep for years to come. ★★★★½
What you need to know
The Apple iPhone 14 Pro may look like the iPhone 13 Pro from the outside (okay, you practically need a magnifying glass to tell them apart), but there are big differences on the inside that push Apple into the next generation. It has more pixels on the camera sensor, Apple's latest Bionic chipset, and satellite communications for emergencies.
Design: If you want someone to know that you bought an iPhone 14 Pro and not last year's model, you need to choose a new color, because otherwise the phones look identical. That's not a bad thing, and Apple's design is clean and jewelry-like, with a seamless attention to detail.
Display: The iPhone 14 Pro's display is the brightest you can buy in most regions (some Chinese phones top it), and it looks great, even in low-refresh always-on mode. The Dynamic Island camera cutout is contentious; we're not fans of the insipid pill, but maybe Apple will remember it exists eventually.
Camera: The Apple iPhone 14 Pro finally gets a major camera upgrade, quadrupling the pixels on the main camera sensor. Of course, most images still develop at 12MP, not the full 48MP, but that pixel-binning technique gives you great images in any light condition.
Performance: In benchmarks, Apple's A16 Bionic chipset can't be beat, even by the fastest Android phones you can buy. In practice, Apple keeps things simple by restricting multitasking, and everything runs as snappy as you'd expect. You can't find better performance for games, video recording, or any mobile task.
Battery life: We always want better battery life, but the iPhone 14 Pro will last a full day, and maybe more if you're careful. The iPhone 14 Pro Max hides a bigger battery behind its bigger display, so if stamina is really important, that's a reason to go for the larger model.
Value for money: No iPhone is cheap, and the iPhone 14 Pro is a very expensive device. We also recommend a storage upgrade, so the starting price may be a bit higher for the phone you really want. Step up to the Pro Max and you're spending mid-four-figures for a smartphone. Samsung's best is pricier, but gives you more features.
Read the full review: Apple iPhone 14 Pro review
Swipe to scroll horizontally
Apple iPhone 14 Pro scorecard
Attributes
Notes
Rating
Price
A very expensive phone, and we recommend a storage upgrade over the base
★★★☆☆
Design
Identical to last year, the iPhone 14 Pro keeps the clean and seamless design
★★★★☆
Display
A bright and sharp display that is marred by the obtrusive Dynamic Island cutout
★★★★★
Performance
Apple's A16 Bionic chipset is the fastest mobile platform on any smartphone
★★★★★