When figuring out the best phone for you, it's worth remembering there's no one-size-fits-all solution.
Right now, the best smartphones also tend to be the most expensive with our top pick being the iPhone 14 Pro. It's polished, reliable, yet expensive too. We think the price is justified by Apple's service and support, along with the high trade-in value the phone retains over time.
However, our previous top pick – the Samsung Galaxy S22 Ultra – has slipped down the list because it's simply too expensive for a phone with many features that not everyone needs. Instead, the Samsung Galaxy A53 hits the second spot thanks to being a tremendous bargain.
Over the years, we've reviewed hundreds of smartphones, so we know exactly what we're looking for. We've subjected each to multiple days of testing, run down batteries, examined cameras intensively, and lived with the phones just like you would.
Whether you're looking for the best iPhone, the best Android phone, or the best budget phone, we know what to advise you on.
This list is heavily dominated by Apple and Samsung for good reason, with both brands offering great phones and long-lasting support. Google also features, with the likes of OnePlus phones making an appearance as well.
Your cell phone plan may sway your preference, especially as certain carriers provide great cell phone deals. Remember, part of choosing the best phone also comes down to knowing you can trade it in later and gain much of its value back.
This list is updated regularly, but we're not counting on seeing it change this side of Christmas, so you can be reassured you're buying the right phone, right now.
Top Cyber Monday phone deals
Why you can trust TechRadar Our expert reviewers spend hours testing and comparing products and services so you can choose the best for you. Find out more about how we test.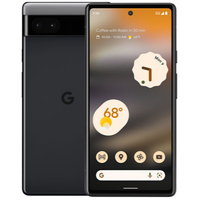 (opens in new tab)
Google Pixel 6a (128GB, Charcoal): was $449 now $299 at Best Buy (opens in new tab) - This $150 discount on the Pixel 6a from Best Buy is a hefty reduction, making the phone extra affordable. That's for an unlocked 128GB version in Charcoal. Its software is superb and it's ideal if you're after a compact handset - just be aware that the battery life isn't special.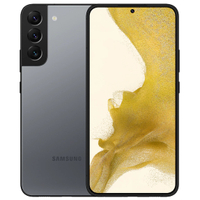 (opens in new tab)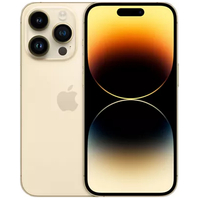 (opens in new tab)
Apple iPhone 14 Pro & 14 Pro Max: BOGO, up to $1,000 off w/ trade-in and unlimited plan at Verizon (opens in new tab)
Grab an iPhone 14 Pro or Pro Max from Verizon and you can get up to $1,000 off with a trade in. Or you can take advantage of a buy-one get-$800-off promotion if you're after multiple phones, and you can get a $200 gift card if you're a new customer. See this same deal on the iPhone 14 Pro Max (opens in new tab). (opens in new tab)
The best phone 2022
Why it's ranked 1st: Apple's iPhone 14 Pro is the most intuitive, well-designed smartphone, packed with every feature we'd want. Apple's continued service and support, with high trade-in value, make this our top pick.
Screen: The iPhone 14 Pro has the brightest screen of any smartphone, capable of an outdoor boost to 2000 nits. It's super sharp and very fast, with a 120Hz refresh rate. Instead of the familiar 'notch,' Apple now uses a punch-hole for cameras it calls the Dynamic Island.
Battery life: The iPhone 14 Pro has a larger battery than its predecessor, but we can't say that battery life has been significantly improved, and we wonder if Apple's iOS is to blame. We're hoping to see improvements in future OS updates.
Camera: The Apple iPhone 14 Pro Max has the highest-resolution camera in any iPhone, as well as a 3x optical zoom camera and ultra-wide camera that can handle macro photography. Shooting is very easy and automated.
Read more: iPhone 14 Pro review | iPhone 14 Pro Max review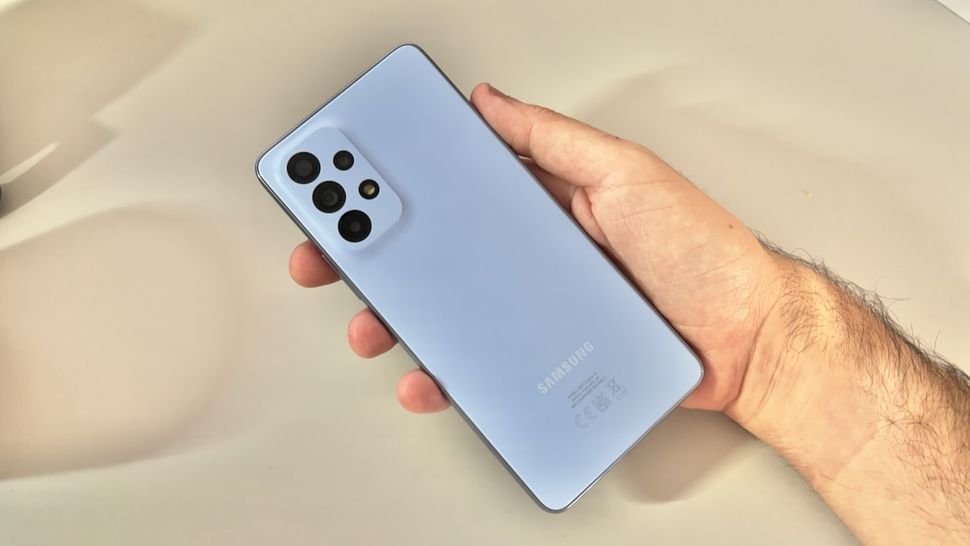 Samsung's Galaxy S phones represent the cutting edge best phones around, but today we need a phone that gives us the most features for the least money, and the Galaxy A53 is best bargain phone you can buy. Between the advanced cameras, the great screen, and the premium design, the Galaxy A53 is an easy phone to recommend.
Why it's ranked 2nd: We are prioritizing our budget, and the Galaxy A53 has all of it's priorities straight. It has a huge camera array, with four different lenses, giving you tons of options. It has a great screen, solid battery life, and it's water resistant. For the price, what you get is truly remarkable.
Screen: The A53 comes with an attractive screen that has the same resolution and refresh rate as the S22. In fact, apart from the size, most people aren't likely to see that big of a difference between this budget phone's display and that of the S22. If you're particular about the specs, you're getting a 6.5-inch panel with an FHD+ resolution, 120Hz refresh rate, and 800 nits max brightness.
Battery life: The Samsung Galaxy A53 has a 5,000mAh battery that comes in handy, seeing as it has 5G connectivity and a bright screen. We found the phone to last roughly a day between charges, slightly less with more usage. The only downside here is it takes over two hours to get a full charge.
Camera: The A53 boasts some pretty impressive photo-taking prowess. It has a 64MP f/1.8 main camera, joined by a 12MP f/2.2 ultrawide lens, a 5MP f/2.4 macro, and a 5MP f/2.4 depth sensor. There are far more expensive phones with fewer camera options.
Read more: Samsung Galaxy A53 review
Price comparison: The best Samsung Galaxy A53 deals
The Google Pixel 7 Pro isn't just the best Pixel, it's one of the best phones you can buy all around. Google improves on many of the basics, with promise of more to come. Android finally feels like a mature, thoughtful system that is easy to use, and the Pixel 7 Pro does much of the work for you in every task.
Why it's ranked 3rd: We think the Google Pixel 7 Pro is the best Android phone you can buy right now, but it is still expensive, even though Pixel phones are priced less than the competition. It has amazing cameras and some advanced software features you won't find on any other phones, making it a top choice.
Screen: The Google Pixel 7 Pro uses a fantastic 6.7-inch display. Like the iPhone 14 Pro, it uses LTPO OLED technology, so it can remain always-on without draining much battery. It has a 1440 x 3120 resolution, with a 512ppi that is even sharper than the iPhone or Galaxy S22 Ultra. It can reach 1500 nits peak brightness.
Battery life: The Pixel 7 Pro uses a 5000 mAh battery, as large as any of our best phones, and it can last a full day in our tests, but not more than that. It charges at 30W, which is slower than we'd like. You can charge it wirelessly up to 23W, and it can even reverse power to wirelessly charge other devices.
Camera: There are three cameras on the back of the Google Pixel 7 Pro: a 50MP f/1.9 main camera, a 48MP f/3.5 telephoto with 5X zoom, and a 12MP f/2.2 ultra wide lens with larger sensor pixels, capable of macro photography. The real photo magic happens in software, as the Pixel 7 Pro can use Google Photos to unblur your old images, even photos the Pixel did not take.
Read our full Google Pixel 7 Pro review
The Samsung Galaxy S22 Ultra was our number one phone, but with a starting price far above every other phone on our list, we need to wonder if it does too much. It's packed with powerful features, and the design is superlative. Still, we don't have the spare cash to spring for a phone that is better than the best, if it's so much more than we need.
Why it's ranked 4th: There is nothing the Samsung Galaxy S22 Ultra can't do. It has a built-in stylus, even though it's water resistant. It has a 108MP main camera as well as a 100X Space Zoom camera that really works. It can act as a full desktop computer. If you need everything, and you're willing to pay for it, you can find everything on the Galaxy S22 Ultra.
Screen: The Samsung Galaxy S22 Ultra has a 6.8-inch 1440 x 3088 AMOLED screen with a 120Hz refresh rate and a super-high peak brightness of 1750 nits. In every sense this is one of the best screens you'll find on a smartphone.
Battery life: The Samsung Galaxy S22 Ultra has a large 5,000mAh battery, and we found that in general it would last for a full day no matter how you used the phone. It also supports speedy 45W charging – though note that there's no charger in the box.
Camera: The Samsung Galaxy S22 Ultra has the most robust camera setup you'll find on this list. It has a 108MP main camera, a 12MP ultra wide, a 10MP 2X zoom, and a 10MP 10X zoom with real optical zoom. It also manages some amazing digital wizardry to steady long zoom images and improve the quality, so even 100X zoom photos are worth sharing.
Read our Samsung Galaxy S22 Ultra review
Price comparison: The best Samsung Galaxy S22 Ultra deals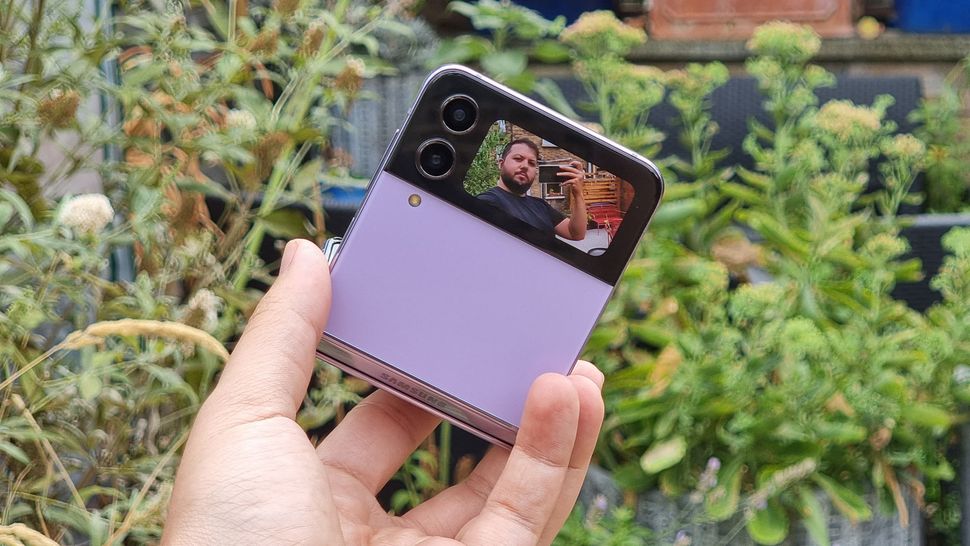 If we only cared about style, the Samsung Galaxy Z Flip 4 would top this list of best phones. It's totally capable, with a huge display and great performance, but it simply oozes style. Folding it closed and snapping it open feels like nothing else in the smartphone world, and that experience is worth a top spot on this list.
Why it's ranked 5th: It may not score as high all around as some of our other best phones, but it makes up for so much in style and usability that we had to give extra credit to Samsung. The Galaxy Z Flip 4 is simply fun to use, it's a thrill to show off to spectators, and it truly changes the way we use and feel about our phone.
Screen: You won't believe this compact foldable is hiding a huge 6.7-inch display inside. The screen is bright enough, at 1200 nits peak, with 1080 x 2640 resolution. The tiny cover screen is a 1.9-inch, 260 x 512 bit of OLED window to show off notifications and give you a camera viewfinder for selfies with the main camera.
Battery life: The battery life on the Galaxy Z Flip 4 was a bit underwhelming, as the foldable shape and thin design preclude a huge battery inside. You get a 3700 mAh cell, and it only charges at 25W. We get a full day of use from it, but cut things close late in the evening.
Camera: The cameras on the Galaxy Z Flip 4 are disappointingly simple, with only two 12MP shooters around back, but it has a secret weapon. The main lens uses very large pixels on the sensor, so shots are better than you'd expect. You can also aim that main camera directly at your face, using the cover screen as a viewfinder. So instead of the 10MP selfie cam, you can use the full fledged main cameras for selfies.
Read our full Samsung Galaxy Z Flip 4 review