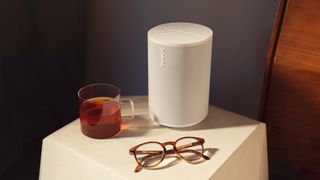 (Image credit: Sonos)
Our audio coverage stretches from cheap earbuds to throw in your bag, up to hi-res DACs that can add extra dimensions of sound to your favorite music. The world of audio has changed a lot with the rise of higher-quality wireless and digital sound – streaming services offer better-than-CD quality, and you can beam it to speakers all over the house over Wi-Fi or next-gen Bluetooth options.
That's unlocked a world of new devices where hi-fi meets modern conveniences, and we're always looking to find the best new ideas in the audio world.
Our audio experts love products from the top to the bottom of the budget range – we love a cheap Bluetooth speaker that sounds great at the beach just as much as we love expensive wired headphones driven from a beautiful valve amplifier.