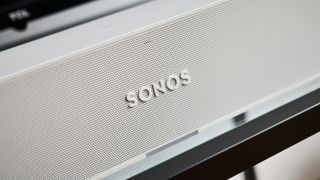 (Image credit: Future)
Sonos was a pioneer in the world of audio, making the idea of seamless wireless multi-room audio a reality. Today, it still makes some of the best wireless speakers on the planet, but has expanded to soundbars, Bluetooth speakers for outside the home, and gear to help convert your classic hi-fi equipment into something wireless and modern.
Sonos' app is the center of its products, and works with all the major streaming services, including Spotify, Apple Music, Tidal and more. Recently, the company has got into the idea of Spatial Audio, with its latest soundbars and speakers supporting Dolby Atmos 3D sound.
Founded in California in 2022, Sonos has managed to survive the rise of competition from the likes of Apple, Amazon and Google – in fact, it's thrived even as the world of wireless sound has become hotter and hotter.