The best waterproof speakers for 2023: the top outdoor speakers for any budget
Best
Contributions from
last updated
The best waterproof speakers for the great outdoors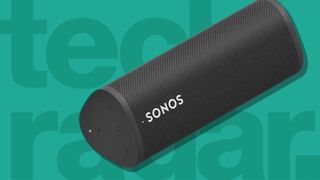 (Image credit: Future)
You need one of the best waterproof speakers if you like to listen to your favorite music outdoors. If you don't want your sonic tech to be ruined by a rain shower or an accidental drop in a pool or a puddle, one of these advanced waterproof devices is essential for your next vacation, pool party or lakeside picnic.
We've reviewed hundreds of speakers over the years, which means we know what to look for when it comes to audio quality, robust design and, of course, best-in-class waterproofing.
Each one of the best waterproof speakers (as well as the best Bluetooth speakers) in our guide has been thoroughly tested by the TechRadar team. We've put them through their paces, run a number of tests and compared these models against class-leaders at the level. We've also attached a full-length review to each entry, so you can continue your research before clicking "buy".
If portability and waterproofing aren't your top priorities and you're more interested in sound, take a look at our best party speakers guide. Prefer a more intimate device to soundtrack your swims? Take a look at our best bone conduction headphones and our best waterproof headphones roundups. Otherwise, read on for our selection of the best waterproof speakers you can buy today.
Best waterproof speakers for 2023: our picks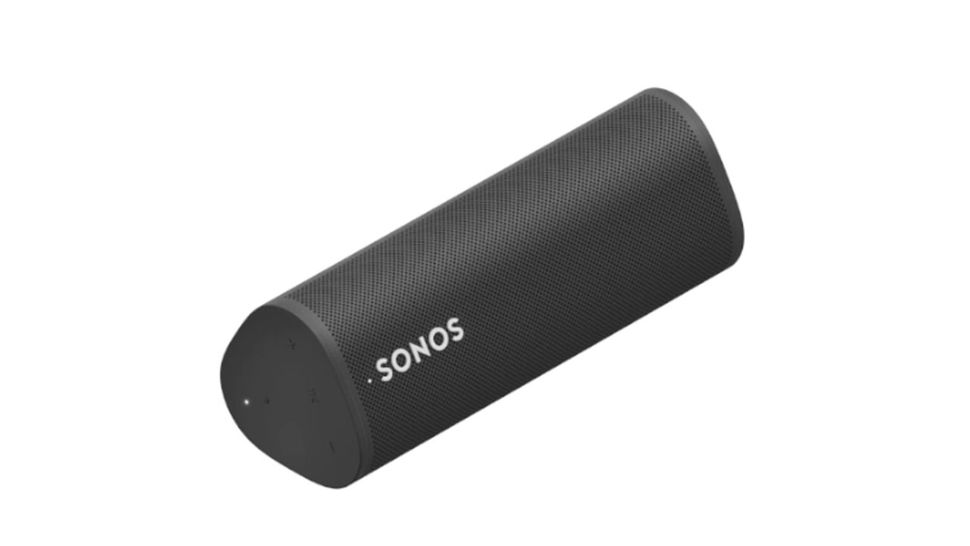 The Sonos Roam is our pick for the best Bluetooth speaker on the planet, and with an IP67 dust and water resistance rating, it can handle the great outdoors with ease. Following in the footsteps of the Sonos Move, the Sonos Roam comes with both Bluetooth and Wi-Fi connectivity, which means it can work as an outdoor speaker as well as part of your wider multi-room Sonos system. Plus, with Google Assistant and Alexa onboard, it doubles up a smart speaker too.
During our tests, we found this mini Sonos speaker to deliver a powerful sound, and that alone makes it a sound investment, especially for the more discerning listeners. Add in its rugged design, excellent connectivity features, and smart home control, and you're getting the full package. A bass-heavy audio performance makes it ideal for use outdoors, while a clever Automatic Switching feature means it's easily used indoors, too – though audiophiles may take issue with the occasionally-overwhelming low frequencies.
Read our full Sonos Roam review
Haven't heard of Tribit before? You're not alone. The Chinese audio specialist doesn't have the big-brand clout of heavy-hitters such as JBL, Sony and Bose in the best Bluetooth speaker realm. However, its latest speaker, the Stormbox Micro 2, is not only an improvement on the original Stormbox Micro, but is an extremely portable speaker that's excellent value for money at only $60 / £60 (around AU$86) with features you'd never expect at this price and a beefy, crisp sound that will bring even more fun to your picnic, hike or campfire.
The Micro 2 is about the size of a stack of drinks coasters, and it has a handy strap on the underside so you can attach it to a bag strap or your bike's handlebars. It weighs 315g and has an IP67 dust- and waterproof rating, making it perfect for taking to the beach, pool or anywhere else. It has 12 hours of battery life at moderate volume, which we found accurate during testing. This is great considering you'll only get five from similarly-sized options such as the JBL Go 3.
You can also pair two Stormbox Micro 2 speakers together to get either 'Party' (read: mono) sound or create a stereo pair. Although it's a little disappointing to see you must have two Micro 2s to pair them up at all, so you can't daisy-chain other original Stormbox Micros as you can with JBL's PartyBoost tech or the UE WonderBoom 2 and original Wonderboom. But that's a relatively small gripe at this level.
Read our full Tribit Stormbox Micro 2 review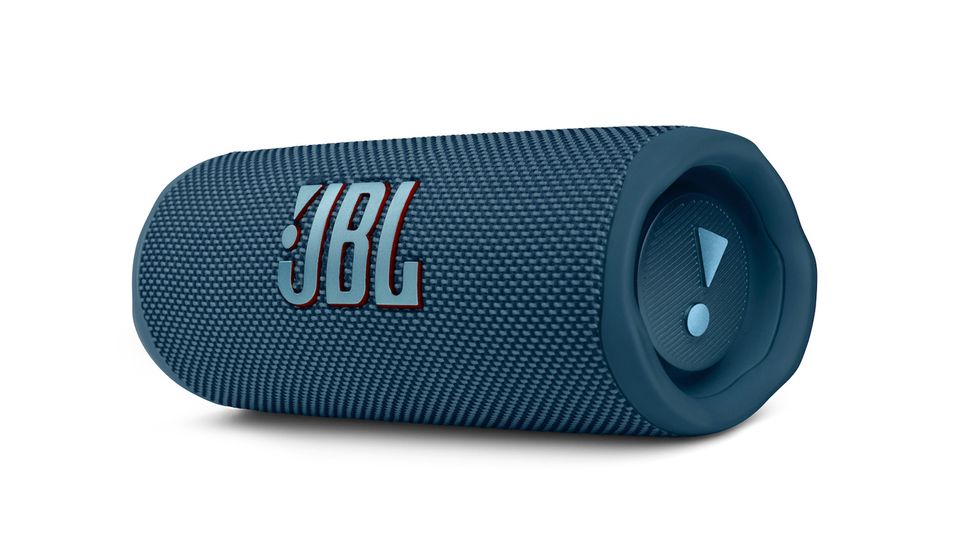 The JBL Flip 6 is a prime example of a Bluetooth speaker that sticks to the basics, and gets it right. This rugged portable speaker is super simple to use, sounds good, and can be paired with up to 100 other JBL speakers at once to create a huge wall of sound.
You won't find extra features like voice assistants or Wi-Fi connectivity, but the Flip 6 sounds so good that you won't miss them. We found that its warm, well-balanced audio performance is far more powerful than you might expect from a speaker of this size, and while we felt that trebles can sound a little harsh at higher volumes, you're getting plenty of clarity and detail.
A 12-hour battery life and IP67 water and dustproofing makes this an ideal speaker to take to the pool or beach, and it's available in an array of eye-catching colors. It's a shame it doesn't have a port to charge your phone, like larger JBL Charge speakers do, but that's not a big deal.
Like the JBL Flip 5 before it (later on in this list), the Flip 6 is an ideal speaker for anyone who wants to simply play their music, crank it up loud, sit back and enjoy – whether you're listening at home or on the go.
Read the full JBL Flip 6 review
This second-generation UE Wonderboom was at the top of our best waterproof speaker list long (long) after its 2019 debut and for good reason: it's rugged, plays louder than its diminutive form suggests, and could be paired with other UE Wonderboom speakers in either mono or stereo mode, to amplify sound.
Although the UE Wonderboom 2 looks nearly identical to the original (released in 2013), Ultimate Ears packed in a slew of upgrades that made the Wonderboom 2 even better, including increased battery life (up 30% compared to the original) and an Outdoor Boost feature that helps the speaker get even louder than before. We also found this successor to have a better bass response, which should please bassheads and party folks.
Combined, these seemingly minor upgrades keep the UE Wonderboom 2 on our list as one of the best outdoor speakers for another year – despite the fact that there's a newer, August 2022-issue Wonderboom 3 in town (with only minor upgrades, most of them aesthetic). And despite its older microUSB charger, for sound and specs, it's still one of the best IP67-rated Bluetooth speakers you can buy, period.
It's becoming a little harder to get hold of, but if you can snag one we'd still recommend you do.
Read our full Ultimate Ears Wonderboom 2 review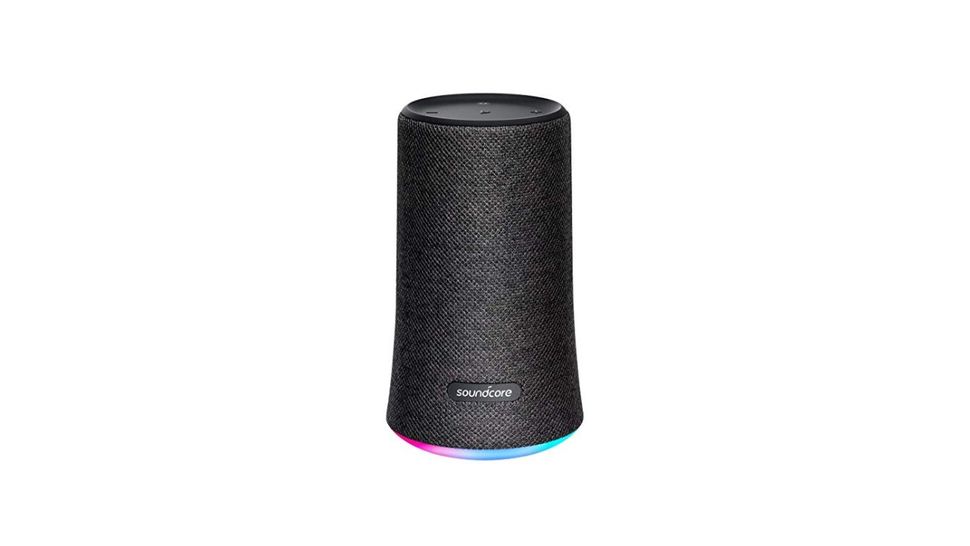 The Anker Soundcore Flare 2 is an excellent go anywhere, do anything Bluetooth speaker. The design fits well in the home, while its rugged construction allows it to join you at the beach or poolside. OK, it lacks a built-in voice assistant – but not a lot of us use this function at this level, plus its sound, build quality and excellent app make it a great value.
Compared to the competition, we found the Flare 2 to fit better in the home and sound better than the UE Wonderboom 2 during our tests. However, the UE is more rugged and smaller, making it easier to toss in a bag or backpack. Those wanting more bass but still want a party speaker with lights will want to check out the JBL Pulse 4, which gets louder, has more bass impact and a full-body lightshow – but the trade-off is that it's over twice the price.
Read our full Anker Soundcore Flare 2 review
The Cleer Audio Scene manages to undercut its close rival from JBL, but it does so while including a built-in microphone for voice calls and 3.5mm aux-in port. These are balanced out with some small downsides though, as the Scene has a chunky – dare we say clunky – design, and bass fans might malign the speaker's tuning too. But we're really impressed with the audio quality for the price overall.
The Scene isn't as portable as some of its rivals, but with 12 hour battery life, decent sound quality and IPX7 water resistance it's a solid option. The design is a little divisive, though – that wave shape means it tends to snag on things as you put it in or take it out of a bag – and you have to sit it horizontally whether you want to or not. But these are fairly minor niggles. The Scene delivers a lot of sound for the money and outperforms cheaper rivals.
Read our full Cleer Audio Scene review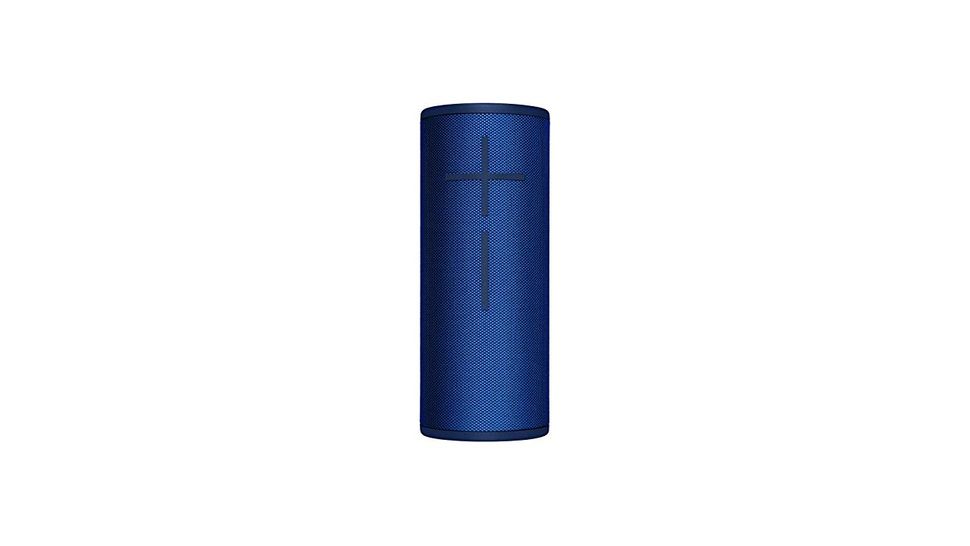 It's hard not to include the UE Boom 3 on any best waterproof speakers list. After all, during our tests, we found its a powerful set of pipes capable of getting very loud without distorting at the higher volumes. That's pretty impressive for a Bluetooth speaker, especially one that's light enough to carry on the move. Naturally, due to its portable nature, it remains durable enough to tumble in a bag unprotected.
Speaking of its build, the UE Boom 3 is also waterproof and dust-proof, touting that coveted IP67 rating (meaning dust-proofing as well as waterproofing). It also has a one-touch mix button that lets you pull up your favorite playlists without needing to pick up your smartphone. There are certainly more detailed outdoor speakers out there (see: JBL Flip 6, above), but at a price that's relatively affordable to all (and you may well find it reduced owing to its relative age, having been around since 2018), the UE Boom 3 still hits all the right notes, for the fourth year running.
Read our full UE Boom 3 review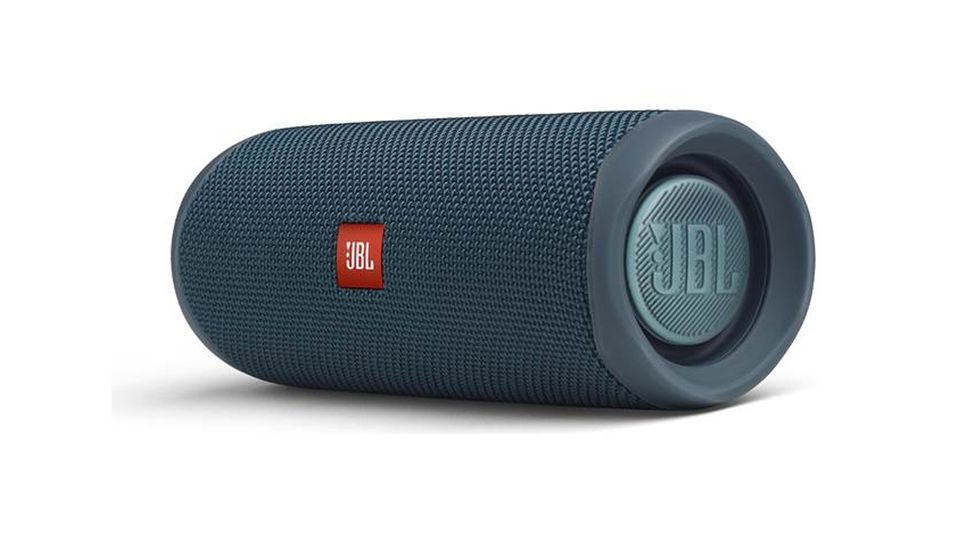 The slightly older (but far from old) JBL Flip 5 is proof that the best Bluetooth speakers aren't always the ones with the most impressive specs or features. This waterproof speaker is a simple soul with Bluetooth-only playback and modest features. However, it more than makes up for it by sporting a rugged design as well as a sound profile that's engaging and entertaining (just want you need for a pool party).
You probably shouldn't be taking this to the desert, and you should be careful bringing it to the beach as it isn't rated as dust-proof. But, its IPX7 rating means that it's very suitable for use as a waterproof speaker. Plus, while it's light on features, it does boast fast USB-C charging as well as a decent battery life of up to 12 hours. Thanks to its neat design (camouflage grille anyone?) and great sound, the JBL Flip 5 remains a great-value waterproof speaker – and since it has recently been superseded by the Flip 6 above, deals are out there…
Read our full JBL Flip 5 review
The UE Megablast is at the very peak of Ultimate Ears' line of waterproof speakers, and while it's a little older at this point, it can still hold its own against the newer breed of waterproof speakers. Its larger size means that the Megablast can get loud and can last up to 20 hours at a sensible volume.
During our test, we found its bass stronger and richer than its smaller UE Boom 3 and Wonderboom 2 brothers. So, this is the speaker for anybody who wants to really blare their music at a party. Naturally, it's also waterproof and robust. For people who want to save some cash as well as those looking for a straightforward smart speaker, however, the other Ultimate Ears outdoor speakers cost much less and sound nearly as good. Still, it's not a bad option if you want a personal assistant with you at the beach.
Read our full Ultimate Ears Megablast review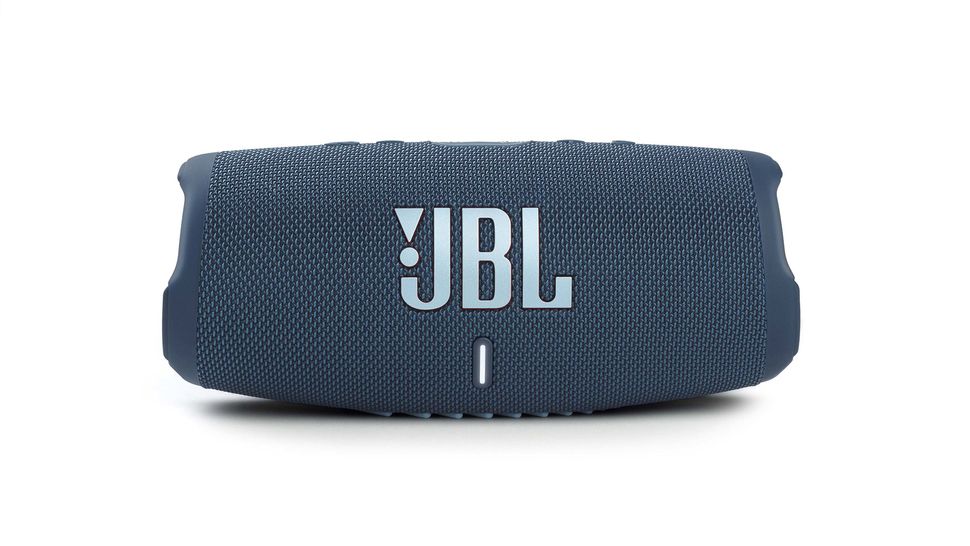 The JBL Charge 5 is still JBL's most recent Charge, having been released in April 2021. Thankfully, it inherited the Charge 4's winning formula, boasting the Charge series' balanced sound, high volume and long battery life. Back too are features that made it a winner, including a built-in power bank and the ability to connect with other compatible JBL speakers for a boost in volume and surround sound power.
At the same time, we found during our tests that this isn't just another iteration. It actually improves on just about every aspect of what makes these speakers great. That means fans of the line will be very happy to upgrade, even if it is a little pricier than its predecessor.
Naturally, it's dust and waterproof as well with a rating of IP67, aka total protection against dust and airborne particles as well as a high level of waterproofing – up to one meter of immersion, for up to 30 minutes – against freshwater and other liquids. If you want a great sounding waterproof speaker with nice features and high level of protection, this is worth the investment.
Read our full JBL Charge 5 review
Back in the day, the boombox was the iconic symbol for music that went with you. It was the boombox that got people dancing in the streets, and serenaded a barbecue or campsite in every backyard or park.
JBL is after that kind of social outing with the JBL Boombox 2, a portable Bluetooth speaker whose primary mission is to get loud. And loud it gets – even more so than its predecessor, which is saying something, considering how bombastic the previous JBL Boombox was. What's more, our testing showed that it can get as loud as it can without breaking your eardrums with distortion.
The similarities between them are more numerous than the differences, and the price is still expensive. It's a hefty tag to pay for a pretty one-dimensional product, but if you need an outdoor-ready speaker for a family gathering and don't care about hi-res audio, the JBL Boombox 2 has you covered.
Read our full JBL Boombox 2 review
If you believe the old adage about getting what you pay for, you might not expect much from the Tribit XSound Go's sound quality. Thankfully, that adage has never been less applicable here: this waterproof speaker gets loud enough to fill up a medium-sized room, and at full volume, we've only experienced a little distortion on the highs during our tests.
Honestly, the Tribit XSound Go shouldn't sound this good for the price, but it does. Besides its near distortion-free at high volume prowess, this speaker also impresses with its balanced sound and lasts an incredible 20+ hours of playtime at medium volume. Plus, this outdoor speaker is IPX7 water-resistant so it'll put up with a day at the pool without issue, although since there isn't a dust rating, we'd be careful using it at the beach. While its design may be forgettable, you won't care once you hear how good the XSound Go sounds.
Read our full Tribit XSound Go review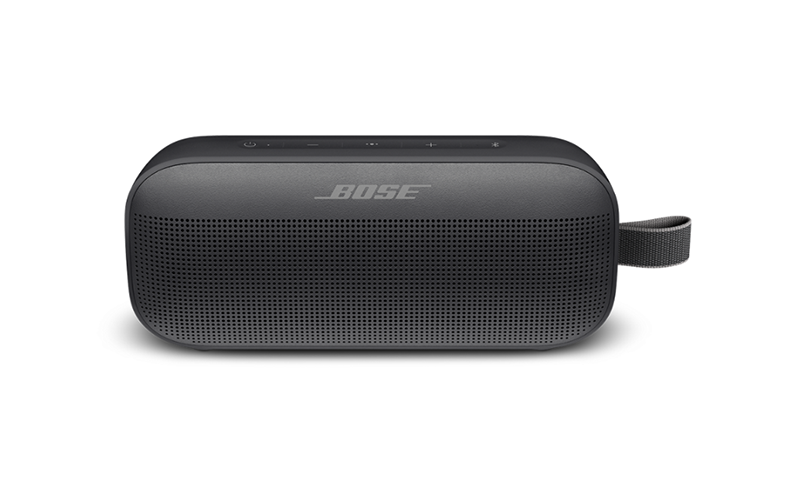 The Bose SoundLink Flex might not be the best portable waterproof speaker you can buy today. However, it sure ticks a lot of boxes, which makes it a solid option if you're looking for a Bluetooth speaker for a range of different uses. Light and robust with audio that we found to cover all frequencies, it certainly holds its own. We also like that there are several ways you can control your music, like with your voice, via an app or with onboard controls. Adding to its value is its IP67 rating makes it suitable for use outdoors and near water.
It has around 12 hours of battery life, which is decent but not the best you'll find. It's also light and compact, with a solid audio performance. Sure, the low end could be more expressive, but you're getting a speaker from a trusted brand that's durable enough to take into the great outdoors.
Read our full Bose SoundLink Flex review
The JBL Tuner 2 adds DAB radio to the mix if that's on your wish-list. It is robust, has rubber feet on the bottom to stay secure, works as two types of radio (FM and DAB/DAB+), and it can easily be paired up with your phone to listen to your choice of music. It's not hugely powerful, so if punchy sound quality is your top priority then this probably isn't the speaker to you.
The Tuner 2 is better suited to talk radio and podcasts than it is to music, and we think the ideal customer is someone who wants DAB/FM radio as well as phone streaming for their travels. That's where it excels: by the pool, or in a hotel room, or in a holiday kitchen.
if you're not too fussed about great audio quality but you want plenty of options at your disposal, the JBL Tuner 2 is a decent device. But if you want room-shaking bass or block-rocking beats, one of JBL's other speakers may be a better buy.
Read our full JBL Tuner 2 review
Best waterproof speakers: FAQ
How to choose the best waterproof speaker for you
The first thing you need to know is that the best outdoor waterproof speakers can protect the internal circuitry and drivers nestling inside your speaker from splashes, rain and water-based wear such as being dropped in puddles or pools.
But not all waterproof ratings are equal, and it's vital that you get something that is at least IPX7 rated. Seen an IP67 speaker? Good, that means that in addition to waterproofing, the speaker has also been tested against sand and dust ingress — the 'X' in IPX7 just means the model hasn't been tested for this. Planning to hang out at the beach a lot? Look for IP67.
The '7' here signifies that the speaker can be submerged in a body of water up to 1m deep for up to half an hour, but you can now get IP68 speakers too, which can sink a little lower, to a maximum depth of 1.5m underwater for up to thirty minutes and still live to tell the tale.
As you'd expect, waterproof Bluetooth speakers such as these are also designed to be incredibly robust, rugged, and resistant to wear and tear, so you don't have to worry about them toppling off your camping table or sun lounger and into the drink.
We've tested more than our share of waterproof speakers and we know what makes one a better choice than another. To help you choose the best one for you, we've gathered together the best of the best based on the factors above as well as sound quality, price, design, connectivity, and feature set.
Behold! Our top picks of the best waterproof speakers, along with our price comparison tool for the best Bluetooth speaker deals.
Can you put an indoor speaker outside?
It's possible, depending on the type of power output. A wireless speaker can be put anywhere, providing it's near enough to its source device – smartphone, computer, or otherwise. Keep in mind indoor speakers won't usually be waterproof, though. So it's always best to get one built for the outdoors to be safe.
What's a good wattage for outdoor speakers?
5W might be suitable for a quiet picnic, but you'll want more for a bustling BBQ or party out of doors. For comparison, most smart TVs come with maximum 10W speakers.
How many outdoor speakers do I need?
This depends on the volume of the device and where you're putting it. For covering various spots around a garden or yard, you may want several. If you do need more than one speaker, look for models that support stereo pairing for a convincing soundstage.
What's the difference between waterproof and water-resistant speakers?
While waterproof and water-resistant aren't synonymous, they roughly translate to 'water won't ruin it'.
When hunting for the best waterproof speaker for the great outdoors, look for its IP rating. This is how water resistance gadgets are categorized. You'll see that IP mark, followed by two numbers – IP67 is one of the most common, and means the speaker can be submerged in water for up to 30 minutes. This is the one you want and means it's a great option for waterproofing and one of the best outdoor speakers your money can buy.
Waterproof is the better of the two, as it usually carries an IP67 rating that means it can withstand to float in around a meter of water for a half-hour before it bites the dust.
Water-resistant, on the other hand, means it could survive a splash or two, but it's not the kind of thing you'd just want to casually throw in the pool.
Of course waterproofing isn't the only thing we looked for when picking out this list of the best outdoor speakers. We also considered factors such as sound quality, price and feature set, all of which helped establish a set of criteria that we could measure all speakers against. What you see above is the result of that effort – our definitive list of the best waterproof speakers.
How we test the best waterproof speakers
We test countless portable waterproof speakers every year at TechRadar, and that means we know exactly which features, IP ratings and specs to look out for.
It's important for us to compare the performance of these speakers against the specs claimed by their manufacturers, which is why we take the time to make sure the stamina, durability and connectivity claims are legit. We don't like doing it, but yes, we do submerge review samples in water when testing those waterproofing claims — because surviving a dunk in the pool is not the same as thriving, and you'll probably want to carry on using it directly after the mishap.
We make sure to test each waterproof speaker in a range of environments and against its chief competitors too, so you can be sure that the product will work just as well in the great outdoors as it does in your home. We live with these speakers in our homes to make sure that their performances are consistent, and we don't finalize our testing until we are certain of the sound quality.
On this, we test the audio performance using a range of musical genres and stream from various sources, to ensure that these speakers can handle everything from thumping dance tracks to softly-spoken podcasts.
After more years in this game than we'd care to admit, we are truly confident that our star-rated reviews are the best indication of the quality of the waterproof speakers in this list. There are no sales teams involved in our verdicts, which means if we don't like it for sound, design, usability and features, we simply won't recommend it here.
Today's best waterproof speaker deals
Sign up to receive daily breaking news, reviews, opinion, analysis, deals and more from the world of tech.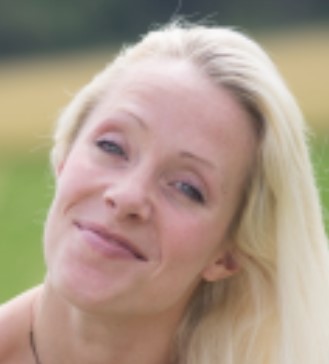 Senior Audio Staff Writer
Becky is a senior staff writer at TechRadar (which she has been assured refers to expertise rather than age) focusing on all things audio. Before joining the team, she spent three years at What Hi-Fi? testing and reviewing everything from wallet-friendly wireless earbuds to huge high-end sound systems. Prior to gaining her MA in Journalism in 2018, Becky freelanced as an arts critic alongside a 22-year career as a professional dancer and aerialist – any love of dance starts with a love of music. Becky has previously contributed to Stuff, FourFourTwo and The Stage. When not writing, she can still be found throwing shapes in a dance studio, these days with varying degrees of success.