Editor's note: February 2023
The best over-ear headphones have long been the music lover's personal music choice: big, beautiful drivers strapped over the entirety of our ears with the sole purpose of delivering crisp, detailed, layered audio from every direction.
That's what you get from the Sennheiser Momentum 4 Wireless especially – rich audio over wired or wireless, plus modern features including super-smart active noise cancellation. That's why it's our number one pick.
Matt Bolton, Managing Editor – Entertainment
The best over-ear headphones make everything sound better and keep the extraneous world at bay. Whether you're mad about music, prefer podcasts or like to immerse yourself in audiobooks, these headphones will present your chosen content at its very best thanks to their large, powerful drivers, detailed sound, and impressively large soundstages.
They're comfortable for long periods, and many models boast additional features such as active noise cancellation and integrated voice assistants for carefree travels and effortless operation.
As much as we love some of the best earbuds, you can't fight the laws of physics. Sound is all about pushing air, and over-ears' bigger drivers mean they push more air than any earbud can even dream of doing. If you're listening to hi-res audio files and don't have a pair of the best headphones over your ears, you're missing out on some of the sheer musical joy they deliver.
Over-ear headphones can also help protect your hearing. They can be better for your hearing health compared to in-ear headphones because they're not sitting in your ear canal right up by your delicate eardrums. And because their padded ear cups block out a lot of ambient noise you can hear more clearly without having to turn the volume up so high. Some earbuds try to solve this with noise cancelling technology, but even the best noise cancelling has a noticeable effect on the sound quality. That's not to say noise cancelling isn't worth having – it's incredibly valuable when you're travelling – but for the ultimate audio experience, over-ears are far and away the most musical performers.
The best over-ear headphones for 2023: the list
We said under intense review that Sennheiser's welcome update to its 2019 Sennheiser Momentum third-generation Wireless headphones (listed below) would soon be sitting pretty at the top of this buying guide, and here they are. The Sennheiser Momentum 4 Wireless are the newest August 2022-issue wireless over-ear headphones from Sennheiser and if Sony isn't worried, it should be.
These cans boast an incredible 60-hour battery life, a likeable app, an extensive feature set, easy on-ear controls, talented adaptive noise cancellation and a zealous sound that'll have you nodding your head happily wherever you go. Yes, they're a tad plain aesthetically, but the proof of the pudding is in the eating, and these headphones sound outrageously good for the level.
Sennheiser has packed everything and the kitchen sink into the Momentum 4 Wireless's spec sheet, including Sidetone to better hear your voice during calls and 'Sound Zones', EQ and ANC presets which can be set to magically kick in when you're, well, in the zone. Make no mistake though, the headline-grabber is still the sound. And what a sound it is! Think open, detailed, expansive, neutral and crisp. Never is it overly warm; never is it congested or muddied through the bass.
Move over Sony XM5, there's a new set of cans in town and honestly, they're just that little bit better across the board…
Read our full Sennheiser Momentum 4 Wireless review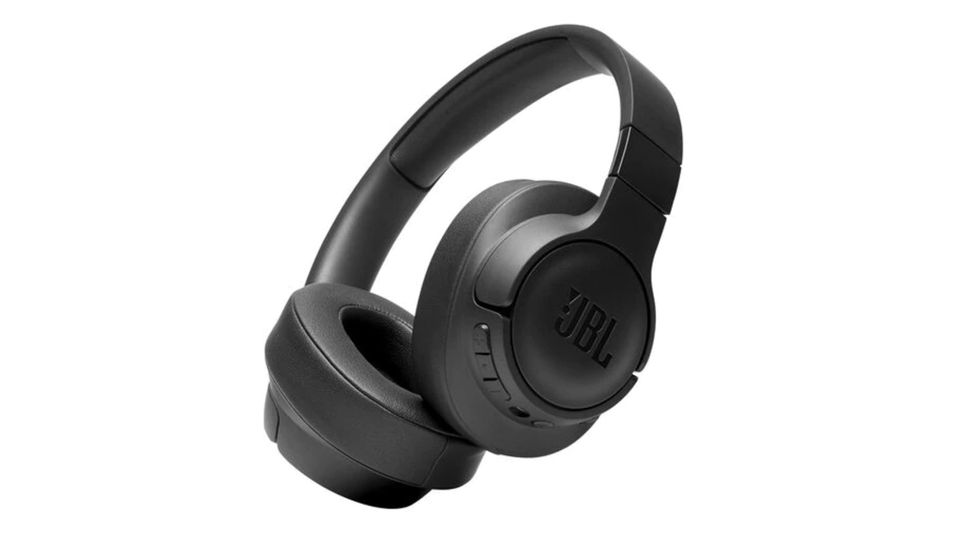 Whether it's Bluetooth speakers or headphones, you know what to expect from JBL: impressive sound quality for an impressive price. We think the JBLs look a lot like Beats and feel just as solid and safe – they look and feel more expensive than they actually are.
We enjoyed testing these headphones: they sound great, they look great, and they fit well too. They're reliable and easy to use, and while they lack waterproofing and very long battery life it feels churlish to complain when they deliver so much for the money.
The noise cancellation is pretty good for the price too, so you don't need to overcrank the volume to hear them over traffic.
Read our full JBL Tune 750BTNC review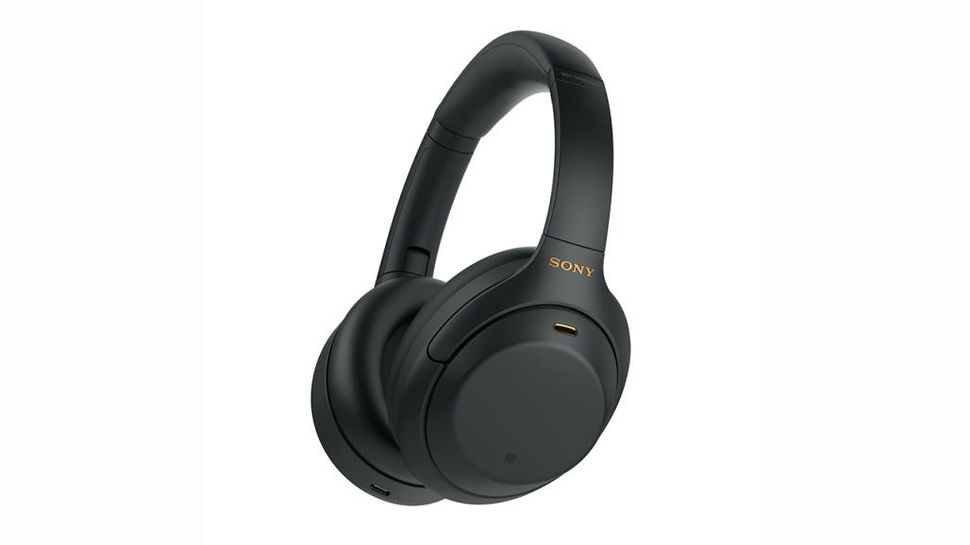 Until a few weeks ago when Sony launched the WH-1000XM5, the Sony WH-1000XM4 were the best all-around headphones we'd heard since, well, their predecessor, the Sony WH-1000XM3.
Not only do they sound great and deliver excellent noise cancellation, but they manage to do this all wirelessly. Other over-ear headphones on our list may offer superior sound quality, but the WH-1000XM4 manage to offer the best balance of features and performance.
While they don't look significantly different from the headphones from Sony that came before them, the XM4s include a number of new features such as multipoint pairing, DSEE Extreme upscaling, conversational awareness and auto-play/pause using a built-in sensor.
Offering all of this without a serious price premium over the competition means the Sony WH-1000XM4 over-ear wireless headphones remain a great all-around choice for on-the-go music listeners.
Read our full Sony WH-1000XM4 review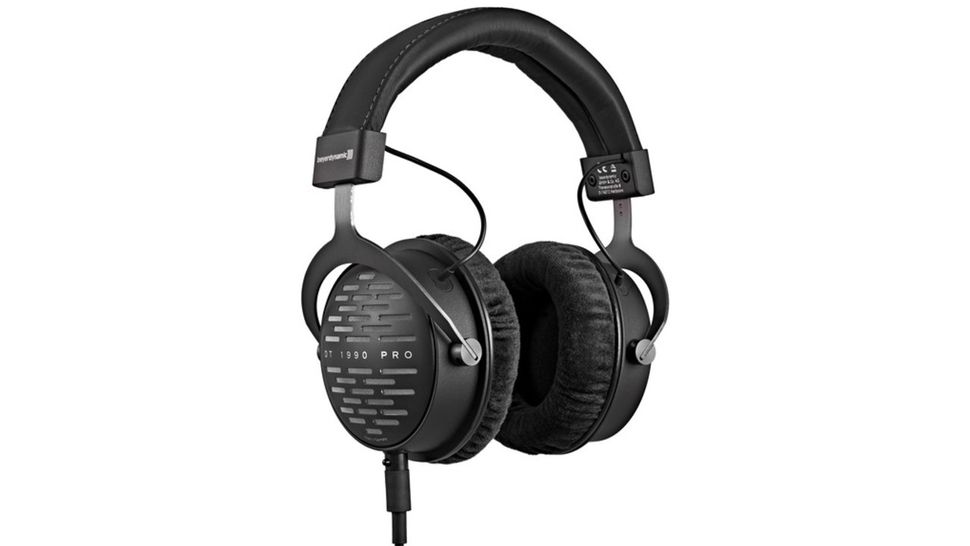 Beyerdynamic may not be quite as well known as its German sibling, Sennheiser, but the audio company has a history of creating some of the best-sounding audio gear on the market. Their DT770, DT880 and DT990 over-ear headphones were loved by many for their excellent build and sound quality.
The Beyerdynamic DT 1990 Pro is even better. It's an open-back version of the Beyerdynamic DT 1770 Pro, a headphone which won our Editor's Choice for its imaging, design and value for the money. Both headphones are priced the same ($599 / £589 / AU$1,159), so you won't find a deal picking up one over the other. The difference between the two models really comes down to their sound.
As they're open-back, these DT 1990 Pro are meant to be used at home or in the studio for serious analytical listening. During our testing we found that the open-back design means some outside sound gets in (and some audio leaks, so these aren't headphones for cramped commuting) but that same design delivers a breathtaking sense of space. The wide soundstage enables even the most lackadaisical listener to pinpoint the exact location of where each instrument is playing.
We think the DT 1990 Pro are the best over-ear headphones, but for listening on the move we think you should consider the Beyerdynamic DT 1770 Pro for a closed-back version that's a little more socially friendly.
Read our full Beyerdynamic DT 1990 Pro review
These newly released Sony over-ear ANC headphones take their predecessors' place as some of the best headphones money can buy at the moment – even if they cost more money than previous iterations in the line up.

Whether you like the new lighter design (which can no longer be folded up, although the earcups will lie flat) or not, they really are comfortable and the user-friendly perks are impossible to ignore, whether it's reliably recognising when the headphones have been removed from your head and pausing your music, noting you're having a conversation and dialling down the volume or switching off noise cancelling features when you're out on a busy road, the Sony WH-1000XM5 headphones can anticipate exactly what you want them to do without you needing to touch a button yourself. These smart features feel snappier and more responsive than with previous versions – and the noise cancellation and sound quality remains unbeatable at the level. We like these headphones a lot, and we think they're the best wireless buy for the vast majority of people.
Read our full Sony WH-1000XM5 review
Sonically, the Bowers & Wilkins PX8 are now the wireless over-ear headphones to beat. There, we said it. If that's all you need to hear, thank you for reading this particular buying guide. But if you want to know why we said "sonically" rather than "across the board", and why we gave them four-and-a-half stars rather than the full five, read on.
The simple fact is that the B&W PX8 are expensive. There are good, tangible, understandable reasons for this – a new carbon cone 40mm drive unit replaces the bio-cellulose driver in the more affordable Bowers & Wilkins PX7 S2 (see below) and the die-cast aluminum arms, diamond-cut bright metal detailing and Nappa leather trim elevates the build to high-end territory – but for some, anything priced hotter than the AirPods Max is too rich for the blood given the current financial climate. We hear you.
But we have also heard the Bowers & Wilkins PX8 headphones and, cost of living crisis or no, they're exceptional.
Read our full Bowers & Wilkins PX8 review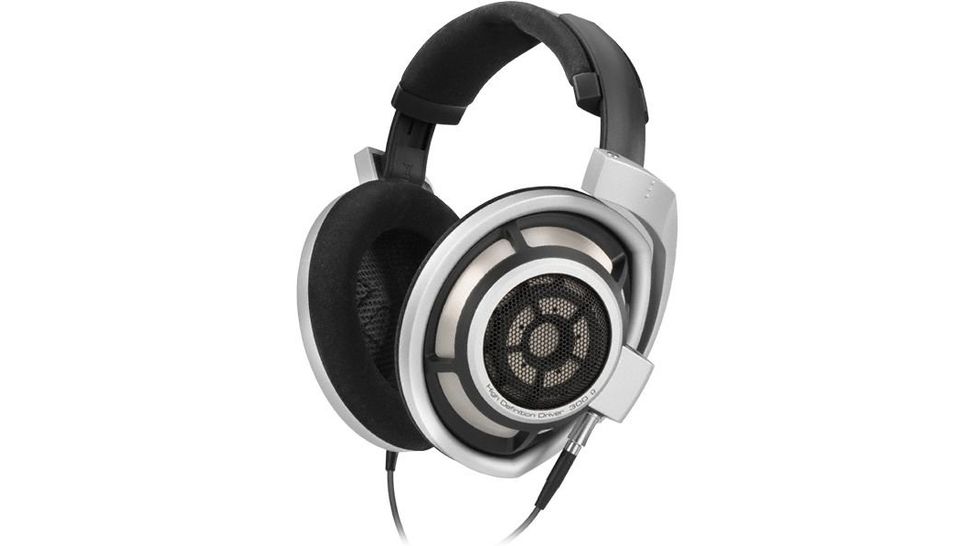 These headphones could have easily been the top of our list if they didn't cost well over $1,000 / £1,000 / AU$3,000. The Sennheiser HD 800 are, hands down, some of the best-sounding pairs of over-ear headphones on the planet, affectionately praised by inner circles of audiophiles the world over.
Testing these headphones was an absolute joy. When you pair them with suitably high quality hardware they sound absolutely excellent and balanced in every way. The sound is incredibly detailed, they feel great to wear even for long listening sessions, and they're so good they might leave even the best hi-fi speakers gathering dust.
Unfortunately, they're also supremely expensive and require higher-end audio equipment than the average consumer is ready to buy. But if you have the system to drive them and the bank balance to afford them, these are the headphones to buy.
Read our full Sennheiser HD 800 review
Sivga may not be on your radar, but with headphones this good they really should be better known. These incredibly lightweight headphones deliver a wide, detailed sound and thanks to their wooden construction they look pretty spectacular too.
Don't worry: the wood doesn't mean these are heavyweights in anything other than sonic performance. At 275g they're still very light and comfortable even in very long listening sessions, although we did find them a little snug on larger heads.
The sound here is very impressive, worthy of considerably more expensive headphones, and while the bass could be a little better – similarly specified headphones have a lower bottom frequency, whereas these phones stop at 20Hz – it's still perfectly creditable. Unless you're really mad about that bass, the overall sonic performance is very good and the Robins are very good value for money.
Read our full Sivga Robin review
If you're looking for class-leading wireless, noise-cancelling headphones and you're not put off by $399 / £379 (approx. AU$575) price tag, then the Bowers & Wilkins PX7 S2 are well worth considering.
They're a worthy upgrade over their predecessors, the PX7, which we thoroughly enjoyed testing. This newer version, albeit even more expensive, offers the classiest Bowers & Wilkins finish yet. The battery life is still 30 hours, the same as the older model, but the comfort level has been stepped up considerably over the PX7.
The headphones offer a talented sound with oodles of textured detail through vocals and mid-range. This is thanks to 40mm high-resolution drive units, angled within each ear cup to deliver an incredibly immersive soundstage. Audio performance isn't perfect, when the bass drops it really does drop, muddying the sound.
So there are more versatile over-ear headphones on this list, like Sony's WH-1000XM5 headphones, which offer a better experience across a broader genre of music. But the PX7 S2 work particularly well for certain genres, especially classical music, they're surgically precise and insightful through keys, strings and vocals.
Read our full Bowers & Wilkins PX7 S2 review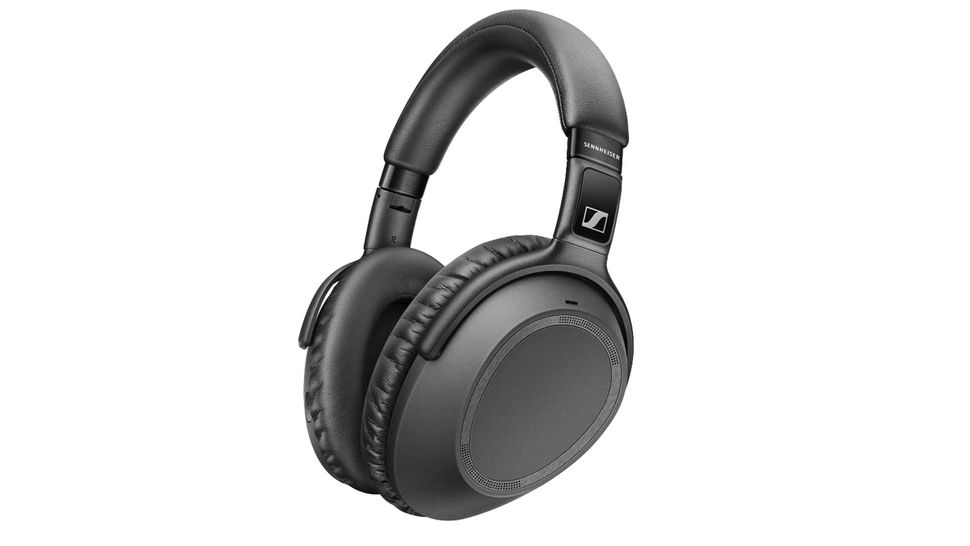 The build, battery life, and sound quality of the Sennheiser PXC 550-II are all very impressive, improving upon the previous PXC 550 model with the latest Bluetooth standard and enhanced audio and smart capabilities. Understated yet comfortable, these cans are particularly well suited for smaller-eared users.
The PXC 550-II over-ear headphones are a bit cheaper than the same firm's Momentum Wireless. They're also more sober in appearance and smaller too, but they still deliver an impressive and sophisticated performance.
During our testing we found that the bass frequencies were clear as well as punchy with excellent texture and detail, the mids are rich, and the treble frequencies boast real shine and attack. The Sennheiser PXC 550-II are a very enjoyable listen no matter what your tastes may be.
Read our full Sennheiser PXC 550-II review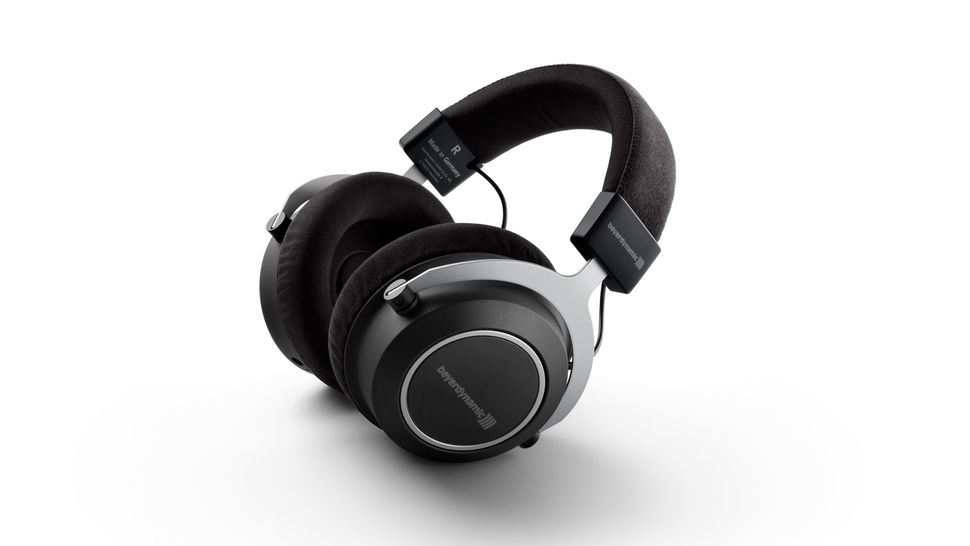 The Beyerdynamic Amiron Wireless are the best-sounding wireless headphones you can buy. Their sound is spacious, detailed, and makes you want to rediscover all of your music library. They may not wow you with artificially big bass or overly sparkling highs but they offer consistently clear audio that feels like going from 1080p to 4K resolution for your ears.
Extensive codec support including AAC, SBC, aptX, aptX HD and aptX LL is ideal for streaming from multiple sources at the best possible quality, and with about 25 hours of battery life in our tests they'll last you a fair while too.
They're a little on the heavy side at 380g compared to the Bose QuietComfort 35 II's 235g and their average noise isolation means they're far from ideal for traveling. However, if you're looking for the best sound from a pair of over-ear headphones for listening at home, you can't go wrong with these Beyerdynamic cans.
Read our full Beyerdynamic Amiron Wireless review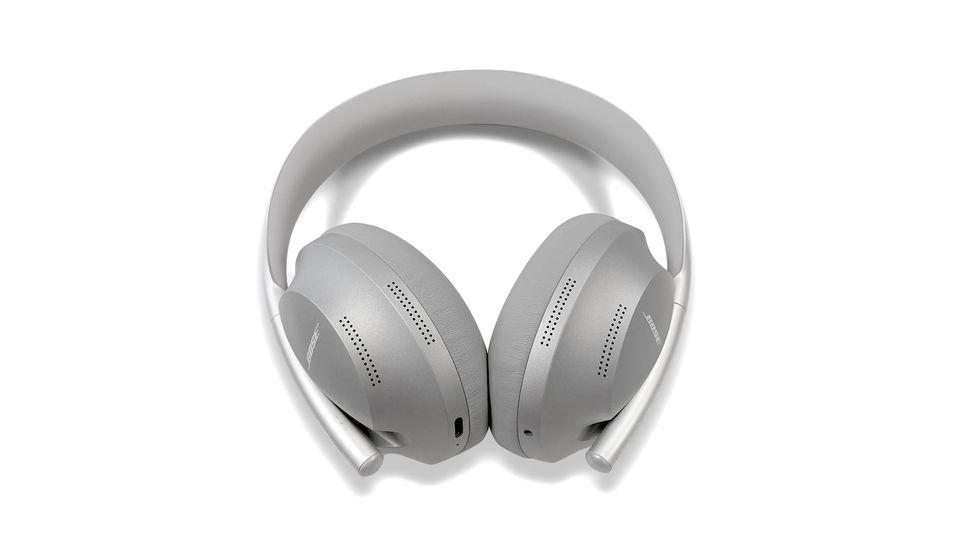 They may not beat the Sony WH-1000XM4's battery life and price, but the Bose Noise Cancelling Headphones 700 are still a fantastic pair of over-ear headphones.
By applying noise cancellation on both music and phone calls, they offer class-leading technology, and well as a vibrant, lively sound and wide, well-balanced soundstage.
If you're trying to decide between buying the Sony WH-1000XM4 and the Bose Noise Cancelling Headphones 700, we'd recommend going for the former because of that lower price and better battery life.
That said, you wouldn't be making a mistake if you opted for these Bose cans instead (and we wouldn't blame you if you did) – they sound great, look stunning, and we found the noise cancellation to be out of this world. If focused listening is your top priority, these are a solid choice.
Read our full Bose Noise Cancelling Headphones 700 review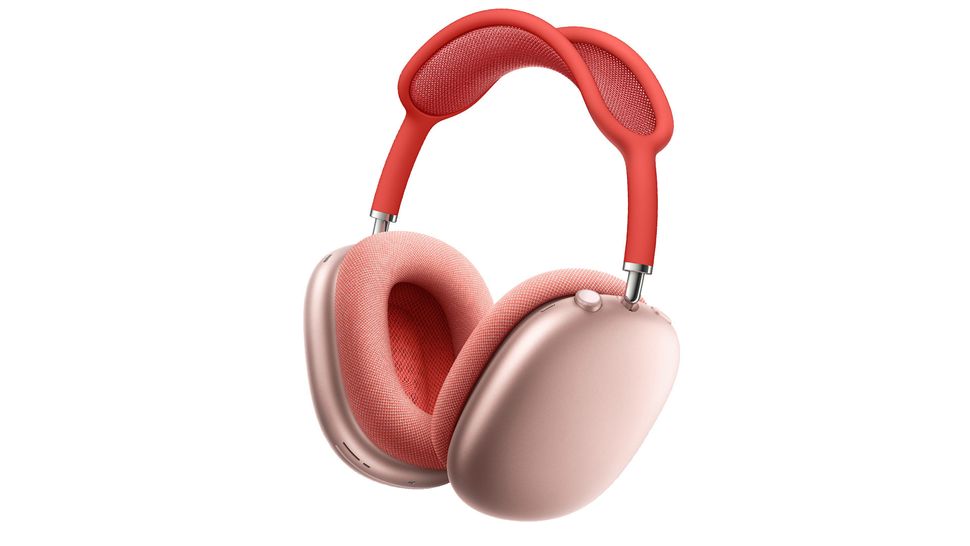 The Apple AirPods Max were the most hotly-anticipated headphones for quite some time, having been the subject of rumor and speculation for two years. They have active noise cancellation, superb audio quality, and a design that sets them apart from most noise-cancelling headphones on the market.
While their exceptional audio performance and class-leading ANC impresses, they're let down by their eye-watering price, horrible carrying case and their lack of support for Hi-Res Audio codecs.
Despite their high price, the AirPods Max aren't exactly aimed at the audiophile crowd; if they were, they'd have a 3.5mm audio port. These headphones are squarely targeted at card-carrying members of the Apple ecosystem, and they're packed with nifty features for iOS users and come in an unmistakably 'Apple' design.
For Android users, the AirPods Max don't have the same features as on iOS. That means for Android, you're paying the Apple Tax without getting any of the benefits. We can't justify the high price of these headphones if you won't be connecting them to Apple hardware.
But, if you've already bought into the Apple ecosystem, you have a lot of money to burn, and you don't care too much about hi-res audio, you won't find headphones that sound better or are easier to use than the AirPods Max.
Read our full Apple AirPods Max review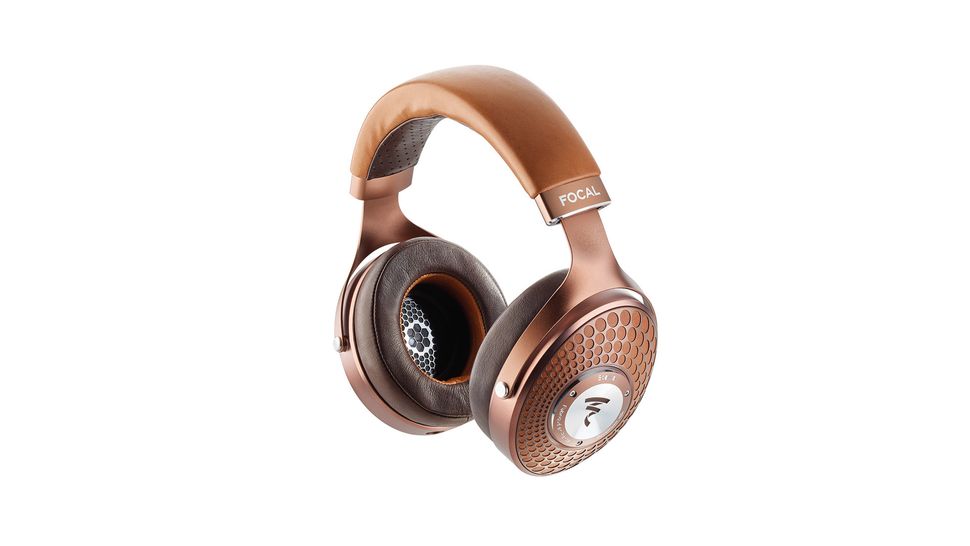 The Focal Stellias sound absolutely fantastic. Their wide-open soundstage and detailed, accurate sound treatment means they make any genre of music sound brilliant.
If you listen to songs you think you know inside out, the Stellias' precise separation of the frequencies means that you will probably hear details you've never noticed before.
The reason they're not higher on our list? They're very, very expensive at $3,000 / £2,799 (about AU$2,400). And as good as they are, the Focal Stellias are prohibitively expensive for most people: they're 10 times the price of our current favorite headphones.
If you like the sound of these luxury headphones but can't justify the price, check out our initial hands-on review of the new Focal Elegia. They may not sound quite as breathtaking as the Focal Stellia - at least that's what we gathered from our initial listening session – but the Focal Elegia headphones are still very impressive.
Read our full Focal Stellia review
First things first: don't expect to be blown away by nearly two grand's-worth of wired headphone prowess if you're attaching them to a mediocre source of music. Spotify free-tier subscribers, owners of virtually all smartphones that still have a physical headphone connection, folks who want to hook them straight into the side of their laptop should all a) look elsewhere, and b) spend much less money on headphones. The Liric are unapologetically intolerant of all of this.
Extended functionality? Nope. Mainstream pricing? Hardly. Adaptable or undemanding? Not a chance. You don't get pampered by the Meze Audio Liric wired over-ear headphones. Buy a pair and it's you who'll be doing most of the pampering.
That said, a considerable amount of money put Meze Audio's way buys big, hard-wired headphones fitted with esoteric planar magnetic drivers – and though their closed-back configuration and (laughably big) carry-case makes them better for portable listening than most Meze Audio over-ear headphones, they're neither discreet nor especially portable.
What they are is beautifully made, from high-quality materials. And if there's anything you take away from this Meze Audio Liric bit of text, it should be that they sound – with one caveat – superb. If it's detail you want, a proper reading of a recording as a performance, insight into tone and timbre and shape of individual notes, the Liric are a convincing and utterly musical listen, and ranking among the best over-ear headphones for sheer fidelity.
Read our full Meze Audio Liric review
How to choose the best over-ear headphones
Why you can trust TechRadar Our expert reviewers spend hours testing and comparing products and services so you can choose the best for you. Find out more about how we test.
When buying over-ear headphones, sound quality is the most important feature to look out for – the more expensive, the better your cans tend to sound, although there are quite a few impressive exceptions to this rule.
How you define good sound quality depends on your personal taste. Do you like a warm, well-rounded sound, or do you prefer ultra high-fidelity that allows you to hear every single detail of your music? Are you a dedicated bass head or a classical music junkie?
If you're all about that bass, you'll want to look out for dynamic drivers that displace lots of air, leading to a bassy soundstage. If detail is everything, look for large frequency ranges – 20Hz to 20 kHz is the standard, so anything larger than this may allow for more detail in the highs and lows.
It's also important to consider the soundstage as a whole; if you love a wide, open sound, try a pair of open-back headphones. Worried about sound-leakage when you're in the company of others? Try a pair of closed-back cans with a secure fit to stop your tunes bothering the people around you.
As we mentioned, there are a few wireless and noise-cancelling headphones in this list – that's because the sound quality of these models is exceptional. Many over-ear headphones come with these quality-of-life features these days, although they're often pricier than their wired counterparts – if you can't live without these modern conveniences, make sure you're buying headphones with the latest Bluetooth technology and active noise cancellation.
Design is also hugely important, as a good pair of over-ear headphones need to be comfortable for long listening sessions – look out for padded earcups and headbands in materials like memory foam for ultimate comfort.
The best over-ear headphones: FAQ
What are the best overall headphones?
The headphones in the top spot of this guide are the Beyerdynamic DT 1990 Pro, and they are the best-sounding wired headphones that still offer decent value for money.
However, if you're looking for the best all-rounders, our pick has to be the Sony WH-1000XM4, which combine stellar sound with active noise cancellation, wireless connectivity, audio upscaling, and a sleek design that's truly portable.
How much should I spend on headphones?
That really depends on your budget - you don't need to overstretch yourself to prices you can't really afford in your quest for great sound.
There are plenty of excellent budget headphones under $100 / £100 / AU$150 - check out brands like Jabra and JBL if you want to keep costs down.
High-spec wireless and noise-cancelling headphones tend to cost a little more than this. When you get to true audiophile headphones for analytical listening, the prices really start to shoot up - but these cans will last you decades if you look after them.
Is it worth getting over-ear headphones?
Choosing over-ear headphones over earbuds is a personal choice. There's no wrong option here but over-ear headphones typically provide better battery life and better sound quality.
Thanks to being larger, they can pack in a better battery along with more advanced features like superior drivers. By their very nature, they tend to provide better noise cancellation too as they cover your ears more comprehensively than earbuds.
However, some of your decision making process needs to come down to what you feel more comfortable with. Earbuds are easier to store away, but not everyone likes the feeling of them in their ears. Alternatively, headphones can feel more secure over your head but are heavier and require more thought when storing them.
How we test the best over-ear headphones
If you're looking for a pair of the best over-ear headphones, this guide focuses on sound quality above all else.
You'll find cans we'd recommend for audiophiles and those working in professional roles through to the best over-ear options for those who simply want to focus at work or enjoy their favorite tunes at home.
To help you compare these headphones, we've recommended other models if we think that they might be better-suited in terms of price, sound and performance.
We have tested all of the headphones in this guide extensively, spending lots of time analyzing the sound, fit, design, specs, and value for money.