The best cheap headphones for 2023: top budget cans and earbuds
Best
Contributions from
last updated
The best cheap headphones that don't scrimp on sound quality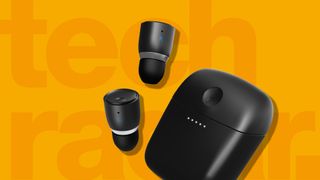 (Image credit: Future)
Editor's Note: September 2023
The Cambridge Audio Melomania 1 Plus are still our best cheap earbuds and have been for some time. But the Sony WH-C520 are new to this list and our top pick if you're looking for cheap on-ear headphones.

If you want to dampen sound at work or during your commute, we've recently added the EarFun Air Pro 3. The best options if you want earbuds with active noise cancelling that don't cost the Earth.

Matt Bolton, Managing Editor – Entertainment
The best cheap headphones? It's a question we get asked a lot. And cheap listening gear is ideal given the current climate, right? So anyone who wants a pair of budget headphones or earbuds that sound great and are well-built, read on! Gone are the days when you have to pay a lot to get a great-sounding pair of cans. These days, there are many affordable options out there that are worth checking out.
Of course, for headphones to be this cheap, compromises are common. Many high-end alternatives tend to be fantastic all-rounders with beautifully balanced sound and a stunning design. However, cheap headphones have their merits as well. Many are packed with extra features like Bluetooth and active noise cancellation, as well as deliver great audio in a robust, comfortable design.
It's actually quite difficult to buy a bad pair of headphones now. As you'll see from this guide, even very inexpensive headphones can deliver surprisingly good sound, and technology that until recently came with a three-figure price tag has made its way into budget headphones that cost a fraction of the price. The only really hard bit is deciding what ones to go for, which is why we put this guide together for you.
If affordability isn't your absolutely top priority or if you've got a little bit of wiggle room in your budget, we'd also suggest you check out our best headphones guide and best earbuds guide for our pick of the top audio tech around right now. Some of those headphones are included here, but there are plenty of other really great options out there too.
Right now, though, we're going to focus on the headphones that'll make your wallet or purse as happy as they make your ears. These are our favourite cheap headphones you can buy today.
Best cheap headphones for 2023: our picks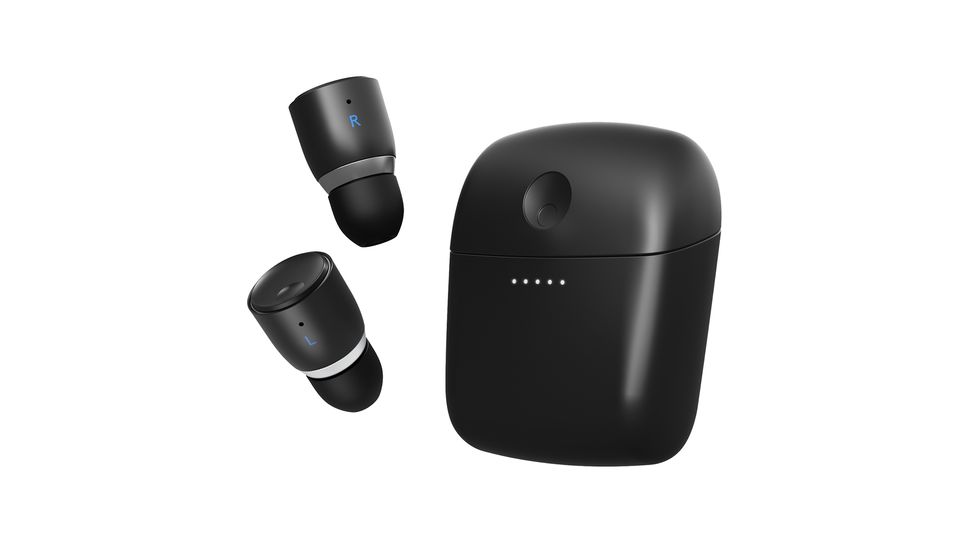 The best budget wireless earbuds for audiophiles
Specifications
Frequency response:
20-20,000Hz
Battery life (on-board):
9 hours (earbuds) 41 hours (charging case)
Reasons to buy
+
Stunning audio performance
+
Great app
+
Easy controls
Cambridge Audio is best known for its high-end audio equipment, but the British audio specialist has branched out into the world of true wireless earbuds over the past few years. Its first offering, the Melomania 1, are among the best wireless earbuds you can buy, thanks to their stellar sound quality.
But now the Cambridge Audio Melomania 1 Plus are a worthy upgrade and we think that they put many other earbuds in the shade when you consider the top factors of audio performance, battery life, and ease-of-use are all rolled into an affordable package. We also think they look great too, writing this about their compact design in our review: "These earbuds are very sleek indeed, and their small frame and lightweight build sets them apart from models such as the Apple AirPods."
While the design hasn't deviated too far from its predecessors, we found that there's a clear step up in terms of audio performance here, with levels of detail and clarity that could rival some of the best over-ear headphones. Their helpful app, easy controls, and excellent connectivity just make us love them even more. The only downside is that there's no active noise cancellation. However, when these earbuds sound as good as they do and cost a fraction of the price of high-end models, we doubt you'll miss it much.
Read our full Cambridge Audio Melomania 1 Plus review
The best budget on-ear headphones
Specifications
Frequency response:
20Hz-20KHz
Reasons to buy
+
Very well-balanced sound
+
Audio customization in the app works great
+
Bluetooth multi-point pairing
+
50-hour battery life
Reasons to avoid
-
On-ear design isn't for everyone
-
Noise isolation isn't the best
-
No 3.5mm jack
The Sony WH-CH520 are the new super cheap, on-ear wireless headphones from Sony, coming in at only $60 / £60 / AU$99. These headphones are on-ear rather than in-ear or over-ear, which means you won't get active noise cancellation or Hi-Res Audio support (but you wouldn't expect to at this price), but they deliver quality, well-balanced sound (as well as a few useful tricks), making them fantastic value and our favorite pair of cheap on-ears.
The bass adds depth but sounds controlled and fun with electronic or dance music. Mids let vocals stretch their legs, which gives denser instrumental mixes a chance to shine – although you'll obviously lose more detail here than you would with higher-end models. Trebles tend to elevate out of the mid-range well enough, giving them space to breathe.
The Sony CH520 replace the Sony CH510 both in terms of Sony's line-up and in this guide to the best cheap headphones. They're a worthy upgrade, adding in some notable improvements, like more cushioning, which is essential for a good pair of on-ear headphones where the earpads sit directly on your ears. The only thing these headphones are missing at this great value price is a 3.5mm jack, but with good app support, multi-point pairing and an impressive 50 hours of battery we really can't complain.
Read our full Sony WH-CH520 review
The best super cheap true wireless earbuds
Specifications
Weight:
3.7g per earpiece
Frequency response:
20HZ-20kHZ
Battery life (on-board):
32 in total (8 hours from buds)
Reasons to buy
+
Light design with small, comfortable earpieces
+
Reliable on-ear controls
+
Sounds better than anything else at this price
Reasons to avoid
-
Not the last word in sonic brilliance generally
-
Odd fitted charging cable
Let's cut to the chase. What's thrilling about the JLab Go Air Pop is that since February 2022 it has been possible to buy this new set of known-brand true wireless earbuds for $20 / $20, a fee that even three years ago was unimaginable. And they're actually good.
Regular readers will know that TechRadar penned initial thoughts about the remarkably affordable new JLab Go Air Pop soon after their release, but even then, we weren't sure earbuds this budget-conscious could actually do a job. Well, we're sure now.
What you need to know is that JLab Go Air Pop are actually pretty good generally — and emphatically unbeatable for this money. Although it's important to note that there's little out there to challenge them at this level. If this is where your budget maxes out for non-essentials, such as true wireless earbuds, you will find a reliable product here.
During our testing, we really found that these earbuds belie their lowly price-point. They are not junk. They sound far better than is reasonable. In our review of the JLab Go Air Pop we concluded: "In terms of build, battery life and feature set, JLab is irrefutably top of the class for value — but remember, it is a very small class." Although sonically they can certainly be beaten, like with the Cambridge Audio Melomania 1 Plus buds above, you'll obviously have to pay much more.
Read our full JLab Go Air Pop review
The best cheap noise-cancelling earbuds
Specifications
Frequency response:
Not listed
Driver type:
Wool composite dynamic drivers
Battery life (on-board) :
7 hours
Battery life (charging case):
37 hours
Wireless range:
Not listed
Reasons to buy
+
Great all-rounders
+
Excellent battery life
+
Solid noise cancellation
Reasons to avoid
-
No wearing detection
-
Sound is fun but not fantastic
-
Stem design not for everyone
EarFun might not be a household name sort of brand, but it's making a habit of releasing some of the best budget earbuds around. The latest buds, the EarFun Air Pro 3, are no exception, building on the success of previous EarFun Air buds that came before it.
What we have here is a sub-$100/£100 pair of buds with decent sound, excellent battery life and active noise cancellation (ANC) that really impresses for the price. That's why these buds are our top pick if you're looking for cheap buds with ANC on a budget.
Sure, the EarFun Air Pro 3's ANC isn't able to compete with some of the best noise-cancelling earbuds on the market today. But they cost more than half of some of those brands, and the level of quiet that they're capable of should be good enough for you to focus more at work and keep sounds to a minimum when you're travelling.
It's the same story with audio, it's good considering the price. Other notable features include 7 hours of battery life and a further 37 from the case (that bumps up to 9 hours and 45 hours if you don't have ANC on), and multipoint pairing, which means you can connect to multiple devices – a feature you won't even find on some high-end buds.
Read our full EarFun Air Pro 3 review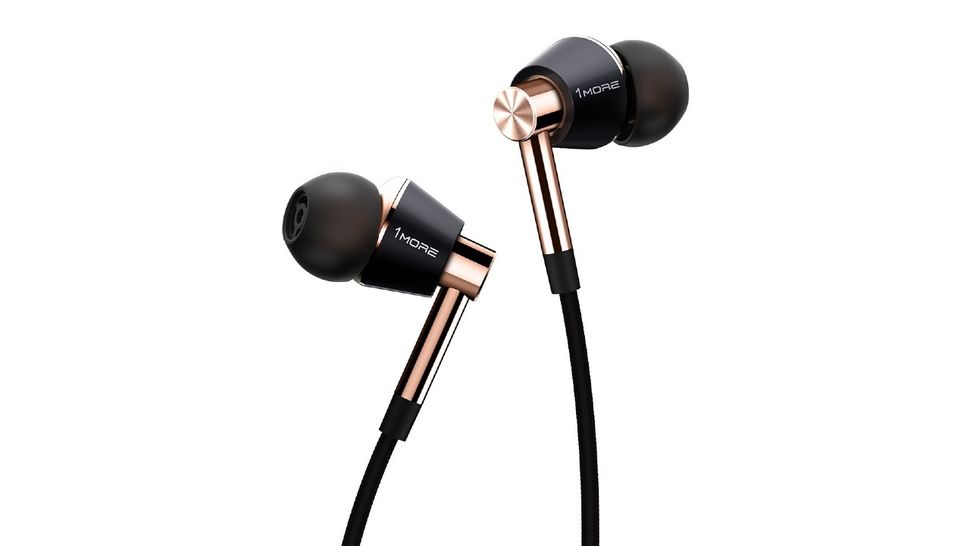 The best cheap wired headphones
Specifications
Frequency response:
20 - 40,000Hz
Reasons to buy
+
Lush sound quality
+
Excellent build and design
+
Unmatched value
Reasons to avoid
-
Plastic remote feels cheap
The 1More Triple Driver in-ear headphones are our favorite pair of cheap, wired headphones. During testing, we found that they served up stellar audio, great build quality and an attractive design. Considering they end in a 3.5mm jack and are incredibly cheap, it's hard to find a better-sounding and built pair of headphones than the 1MORE Triple Drivers.
There's not much we can fault the Triple Drivers for. Although their rubber cable is annoying and the remote control here feels cheap, they're only problems if we're feeling picky. That said, if you are looking for a little extra refinement and luxury materials, the Quad Drivers that are also from 1More are still a bargain at twice the price.
For their price, it's difficult to do better than 1MORE's Triple Driver in-ear headphones. But if you'd prefer a pair of true wireless earbuds, then we'd recommend heading back to the top of our list and opting for the Cambridge Audio Melomania 1 Plus buds instead.
Read our full 1More Triple Driver In-Ear Headphone review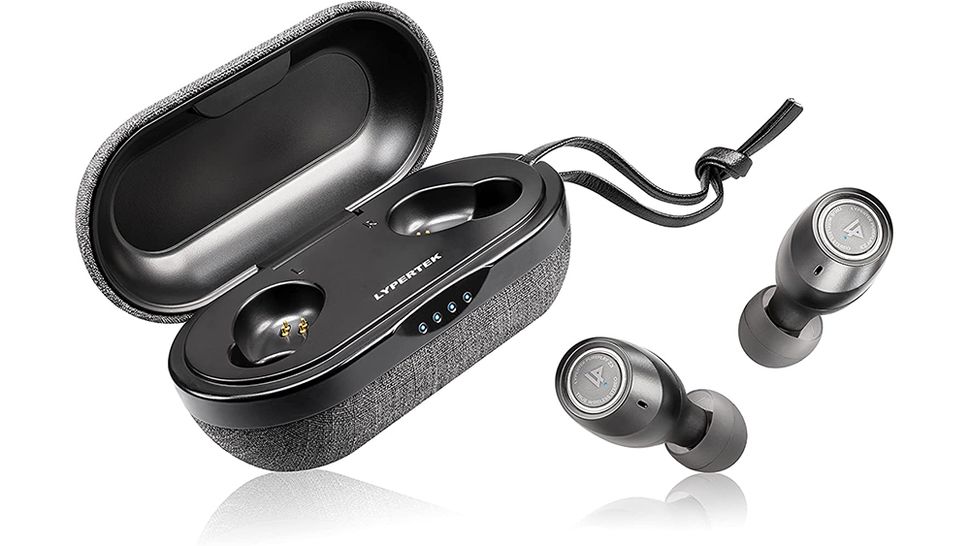 The best cheap wireless headphones with impressive battery life
Specifications
Acoustic design: :
Closed
Frequency response: :
20Hz - 20kHz
Drivers::
Graphene, 6mm dynamic
Battery life: :
10 hours (earbuds) 70 hours (charging case)
Reasons to buy
+
Excellent sound
+
Great price
+
Top-notch battery life
When we first reviewed the original Lypertek PurePlay Z3 true wireless earbuds (then known as the Lypertek Tevi), we were blown away. The Lypertek PurePlay Z3 2.0 true wireless earbuds are their successors. They're very similar to the originals, with a few key improvements, and yet still come in at the same affordable $99 / £99 price point the originals did.
This gets you everything we loved about the original PurePlay Z3, which includes detailed balanced sound, a whopping 80 hours total battery life from its petite USB-C charging case, and a comfortably fitting bud with physical buttons. But there are good upgrades here, including wireless charging, a powerful new LDX Audio mode, improved app functionality and a hear-through ambient mode.
One issue we came up against during testing is that app connectivity is patchy at best, and the ambient hear-through mode is pretty much useless in comparison to the competition from higher-end buds, like Sony's noise cancelling WF-1000XM4. Yet, with the price still so low, and nothing to detract from the quality standard the originals set out, with a few notable improvements, they remain must-have earbuds, more than a match for headphones two or three times the price.
Read our full Lypertek PurePlay Z3 2.0 review
[Update: There's a new pair of Lypertek earbuds on the scene - the Lypertek PurePlay Z5 come with active noise cancellation and a rich, full-bodied sound. They aren't much more expensive than the Z3 2.0, either.]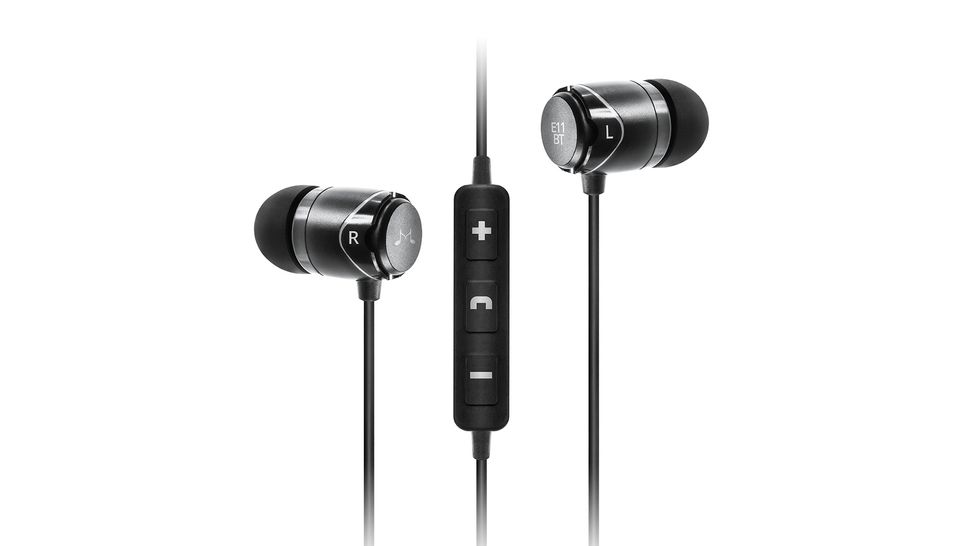 The best cheap headphones if comfort is priority
Specifications
Frequency response:
20 - 20,000Hz
Drivers:
10mm dynamic neodymium
Reasons to buy
+
Fantastic price
+
Elegant design
+
Comfortable
Reasons to avoid
-
Treble tones can sound harsh
The SoundMagic E11BTs are an extremely capable pair of wireless in-ear earphones, and given their low price, it really is difficult to fault them. During our testing, we found the audio quality to be fantastic, especially considering the price, and the design to be very elegant so rest assured they won't look cheap at all.
They're also extremely comfortable to wear. Most cheap headphones don't pay that much attention to your comfort, but the E11BTs prioritize it. This is because they boast ergonomically-designed eartips and a flat neckband that won't irritate you while running or working out.
Great for fitness, they also come with an IPX4 rating, which means they should withstand sweaty sessions. Finally, the battery is decent here as well, giving you a good 20-hour listening time and only two hours of charging time to full.
Read our full SoundMAGIC E11BT review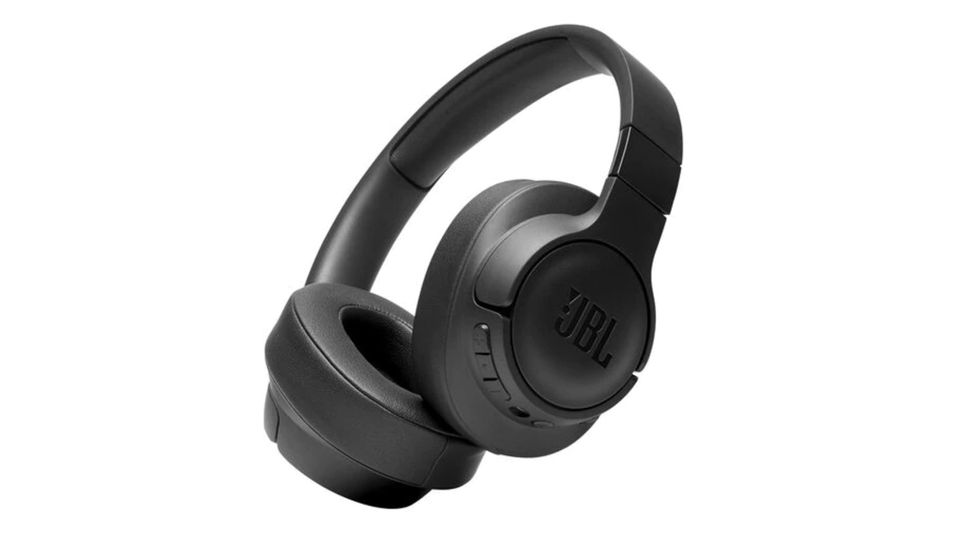 The best budget over-ear headphones
Specifications
Frequency response:
20Hz - 20kHz
Reasons to buy
+
Good sound quality
+
Strong active noise cancelation
Reasons to avoid
-
No waterproofing
-
Average battery life
JBL is a popular name in the world of headphones and Bluetooth speakers, and rightly so. Solidly dependable, consumers know what to expect from the brand — decent sound quality for a decent price.
That's what we found with the JBL Live 650BTNC last year — and now, ready to take their place are the JBL Tune 750BTNC. It's a superior successor to the 650BTNC's as a high-spec and well-priced set of over-ear headphones.
The JBL Tune 750BTNC sound great, look great, and feel great. During our tests, we found them to be solidly dependable and easy to use. Best of all, they fit well, conducive to long listening hours.
You might miss waterproofing, Bluetooth 5 support, and a few minor features. Plus, the battery life could be better. However, at this price, it feels foolish to complain too readily.
Read our full JBL Tune 750BTNC review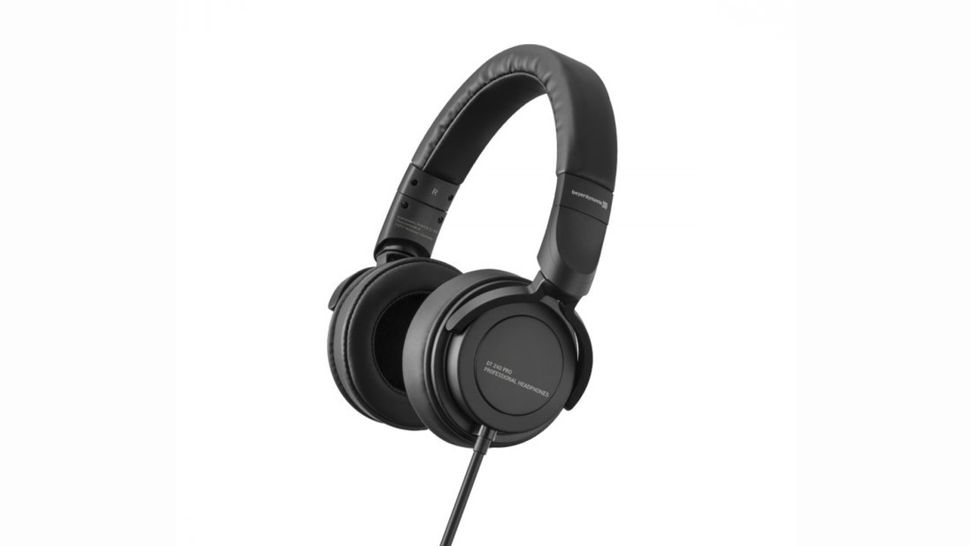 The best cheap headphones for studio recordings
Specifications
Frequency response:
5Hz - 35,000Hz
Reasons to buy
+
Crisp, balanced audio
+
Sturdy build
Reasons to avoid
-
Only "over-ear" for smaller ears
-
Minimal noise isolation
Beyerdynamic makes loads of equipment for both audiophiles and audio professionals, and some of it comes at a high price. But, the Beyerdynamic DT 240 Pro headphones find a sweet spot offering professional audio and a high standard in design for a lower price point.
The DT 240 Pro headphones are more affordable than heaps of other studio monitor headphones. This price puts them in close competition with some of Audio-Technica's cans, like the widely praised ATH-M40X or the wireless ATH-SR5BT, which can be found on sale in the same ballpark as the DT 240 Pro.
Beyerdynamic shines in performance with the DT 240 Pro. As studio monitor headphones, the sound produced is not very colorful, but that's exactly as it should be. All the sound comes through clean and incredibly well balanced. The bass is easy to pick up on without being thumpy, though with a subtle punch at higher volumes. From the bass on up to the high end, all the sounds mesh clearly, with the DT 240 Pros not boosting one register over the other. They're neutral, perfect for recording and best of all, cheap.
Read our full Beyerdynamic DT 240 PRO review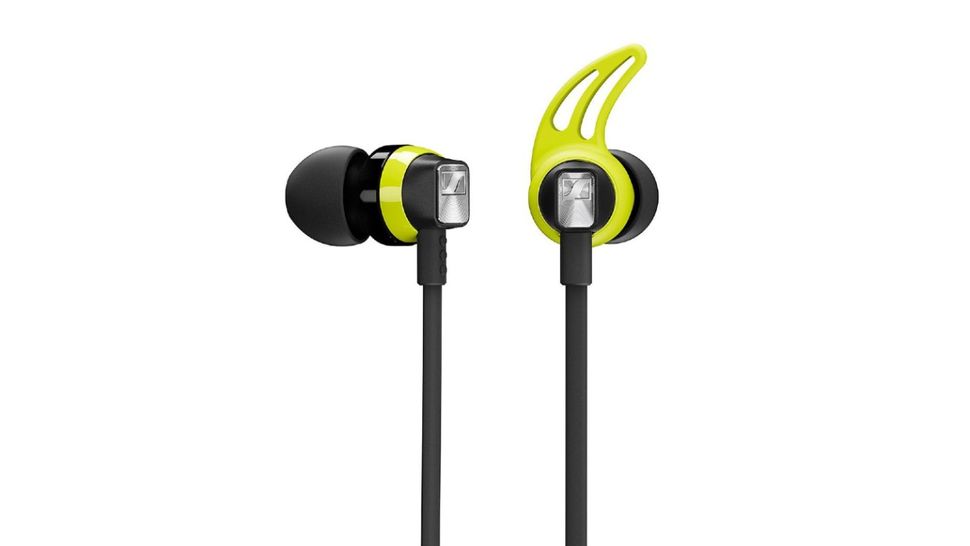 The best cheap headphones for running
Specifications
Frequency response:
17Hz - 21kHz
Reasons to buy
+
Fantastic audio quality
+
Sports-friendly design
+
Great price
If the most important aspect of in-ear headphones for you is the audio quality, these budget wireless earbuds from Sennheiser could be a fantastic choice. During our testing we were pleasantly surprised by their lively, bass-heavy presentation and very comfortable fit. In fact, we found that the Sennheiser CX Sport Bluetooth earbuds can really bolster your workout through sound quality alone. Of course, we were equally impressed by the clarity they provide to treble frequencies.
With runners in mind, the CX Sports have an IPX4 splash-proof rating. This means they should be able to withstand a sweaty workout session (but you probably shouldn't take them into the shower with you post-workout). They have a battery life of six hours, which means they'll last you all day, whether you're wearing them on your commute or taking them out for a jog — and their budget-friendly price won't break the bank.
Read our full Sennheiser CX Sport Wireless earphones review
Best cheap headphones: FAQ
How to choose the best cheap headphones for you
Why you can trust TechRadar We spend hours testing every product or service we review, so you can be sure you're buying the best. Find out more about how we test.
In order to create this guide, we've tested, listened to and compared lots of cheap headphones in every category, shape and size. When we found a great pair, we then put it against the rest back-to-back-to-back to make sure they still really deserved the title of 'best cheap headphones'.
You might be wondering what we were looking for through all this expansive testing? Sound fidelity was clearly the most essential detail – but we also made sure to consider comfort, design and other features also.
Like most people, we prefer our music detail-rich and well-balanced. We can live with our music sounding a bit warm with an emphasis on the mids and highs, but we still like to be able to feel the bass. Also, it's important to look for headphones with reasonable battery life if they're wireless, a robust, durable build that will stand up to the trials of everyday commute and comfortable padding to help make longer listening sittings nice and comfortable.
Keep in mind though, that testing headphones will be, at least on some level, subjective, and our taste in tonal balance might not match yours (neither will the size of our head or the shape of our ears). Still, we've done our best to take subjectivity out of the equation and can present, through our expertise, the best cheap headphones that won't hurt your wallet.
By their very nature, the headphones you prefer will ultimately boil down to your own personal taste. However, seeing as the headphone market is extremely saturated, it is genuinely hard to figure out what the best headphones for your tastes actually are. That's where we come in.
Now, bear with us – it's impossible to get our hands on every affordable pair of headphones, but we won't recommend anything we haven't used ourselves. So if we missed your favorite pair of Beats headphones, it wasn't on purpose, we assure you.
With this guide, we went through a process – exhaustively testing a huge amount of cheap headphones from all over the internet in every style under the sun. In-ear, over-ear, wireless – everything you can think of.
We then took the results of all of this exhaustive testing, and measured each headphone against each other until we could confidently pick a few to proudly wear the 'best cheap headphones' badge. So rest assured, even if we didn't pick your favorite headphones, there isn't a single pair in this list that will disappoint.
How we test cheap headphones
Testing cheap headphones is, in a way, harder than testing the best ones if money is no object. Most cheap headphones and earbuds aren't going to deliver the same audio quality as their premium counterparts, after all, which also means that narrowing down your options can be trickier.
We look at both wired and wireless cans and earbuds, naturally, as there are appealing options from both types, testing sound quality and overall performance. These are noted as we listen to music across a wide range of genres over several days. Where applicable, we also look at other features such as ANC, battery life, usability, and extra perks offered by any companion apps. Design, aesthetic, and ergonomics are considered as well. Once we have all the information, we compare it against the price tag to ensure that it's the value for money..
Are cheap headphones worth it?
We think all the budget headphones in this guide are worth considering - but if you're ever unsure about buying a pair of cheap headphones, be sure to look into their specs.
These days, you don't need to settle for poor sound if you're on a budget, so look for large drivers that can displace lots of air and give you a powerful sound. Support for hi-res audio codecs might not be on the cards for cheaper models, but wireless headphones should have good connectivity and will ideally use the latest Bluetooth 5 standard.
Wireless headphones should also offer a decent battery life - if not class-leading, budget wireless headphones should at least be able to get you through a few commutes or workouts.
Build quality probably won't be as good as more expensive headphones, but they should still be comfortable to wear.
What about extras? While you can get cheap headphones with extra features like noise cancellation, pricier headphones will probably perform better when it comes to these quality-of-life extras.
What are the best cheap headphones brands?
It may surprise you to know that lots of big brands offer cheaper versions of their flagships headphones. Sony, JBL, and Beats all have budget-friendly models that are worth checking out.
As for less well-known brands? We wouldn't recommend taking a risk on a totally unknown headphones brand on Amazon, but there are a few out there that are worth checking out. These include EarFun, Lypertek, 1More, Jabra, and more.
Sign up to receive daily breaking news, reviews, opinion, analysis, deals and more from the world of tech.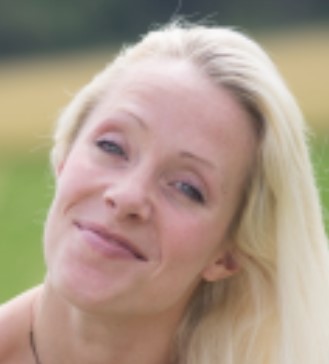 Senior Audio Staff Writer
Becky is a senior staff writer at TechRadar (which she has been assured refers to expertise rather than age) focusing on all things audio. Before joining the team, she spent three years at What Hi-Fi? testing and reviewing everything from wallet-friendly wireless earbuds to huge high-end sound systems. Prior to gaining her MA in Journalism in 2018, Becky freelanced as an arts critic alongside a 22-year career as a professional dancer and aerialist – any love of dance starts with a love of music. Becky has previously contributed to Stuff, FourFourTwo and The Stage. When not writing, she can still be found throwing shapes in a dance studio, these days with varying degrees of success.