While the best wireless earbuds tick plenty of boxes, most audiophiles will know that the best over-ear headphones have an advantage when it comes to a number of factors. By virtue of their design, over-ear headphones provide superior sound via their bigger drivers alongside excellent noise cancellation, battery life and comfort.
These headphones are also generally better for your hearing health, as they aren't pressing up into your ears like earbuds or compressing your ears like on-ear headphones will.
Finding the right pair of over-ear headphones for you can be easier said than done, however, with a huge number of options to consider. That's why we've put a whole heap of options through rigorous testing, with our picks for the best over-ear headphones to suit a variety of needs and preferences listed below.
The best over-ear headphones for 2023: the list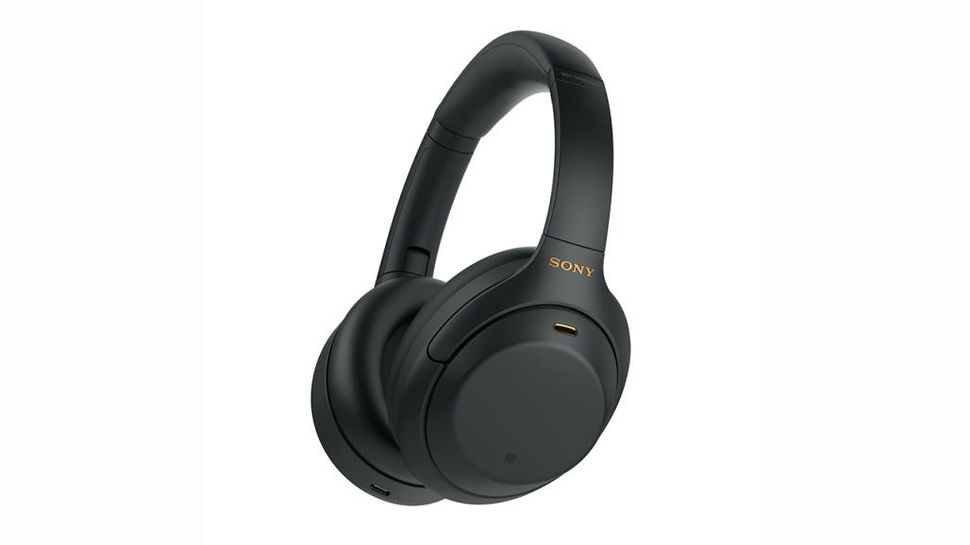 Until Sony launched the WH-1000XM5, the Sony WH-1000XM4 were the best all-around headphones we'd heard since, well, their predecessor, the Sony WH-1000XM3. Not only do they all sound great and deliver class-leading noise cancellation, but they manage to do with a rock-solid wireless connection.
Other over-ear headphones on our list may offer superior sound quality, but the WH-1000XM4 manage to offer the best balance of features and performance while the slightly better price point than its premium competitors ultimately give it enough of an edge to land at the top spot for this list.
The XM4s boast an impressive number of features such as multipoint pairing, DSEE Extreme upscaling, conversational awareness and auto-play/pause using a built-in sensor, and stand out as heavyweights when it comes to overall value.
There isn't a whole lot to complain about, but even though the WH-1000XM4 is cheaper than its 5th-gen successor, they're still on the pricey side. So if you have a tighter budget, you might be better off looking at some of the other options below.
Read our full Sony WH-1000XM4 review
Coming from gaming legends Razer, the Opus X Wireless headphones offer exceptional value at a budget-friendly price point boosted by impressive versatility in an eye-catching design. As you might expect coming from Razer, the Opus X Wireless are aimed squarely at gamers with 60ms latency and an impressive sound profile capable of maintaining neutrality across a variety of genres and audio tasks.
Yet maybe its best asset at this asking price is the inclusion of active noise-cancellation (ANC) that may not achieve levels possible from headphones twice the price, but stands out as exceptional quality for the price it'll cost you to get your hands on the Opus X Wireless.
The younger sibling to the Razer Opus coming in at half the price, the Opus X Wireless actually manage to surpass their older sibling in terms of overall value especially for gamers even if not quite matching the lofty heights with regards to sound performance. All things considered there really isn't a whole lot to complain about with the Opus X Wireless at its asking price unless you primarily need headphones for moderate to high intensity exercise in which case you'll need to look elsewhere.
Given you can also pick from three eye-catching colourways, what is there to lose?
We said under intense review that Sennheiser's welcome update to its 2019 Sennheiser Momentum third-generation Wireless headphones (listed below) would soon be sitting pretty at the top of this buying guide, and while they're not quite claiming the number one spot. there's very little separating them from the Sony WH-1000XM4 above.
These headphones boast an incredible 60-hour battery life, a likeable app, an extensive feature set, easy on-ear controls, talented adaptive noise cancellation and an abundant sound that'll have you nodding your head happily wherever you go. These headphones might not win any beauty contests with a largely plain exterior, but they also don't look unappealing and the sound quality on offer here more than makes up for any lack of effort on physical presentability.
Sennheiser has packed everything and the kitchen sink into the Momentum 4 Wireless's spec sheet, including Sidetone to better hear your voice during calls and 'Sound Zones', EQ and ANC presets which can be set to magically kick in when you're, well, in the zone. Make no mistake though, the headline-grabber is still the sound. And what a sound it is! Think open, detailed, expansive, neutral and crisp. Never is it overly warm; never is it congested or muddied through the bass.
Move over Sony XM5, there's a new set of cans in town and honestly, they're just that little bit better across the board even if they sacrifice some ground to the Sony XM4 in terms of price and therefore overall value.
Read our full Sennheiser Momentum 4 Wireless review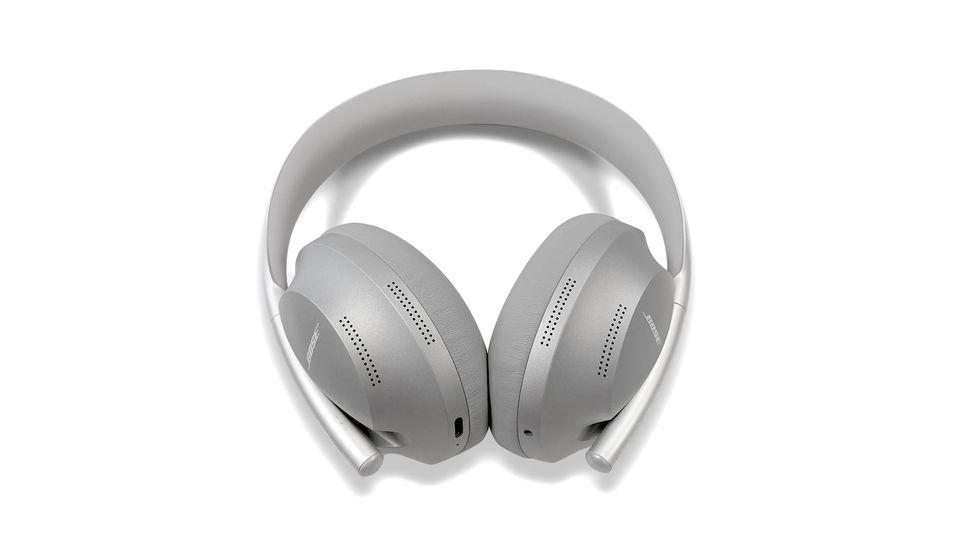 They may not beat the Sony WH-1000XM4's battery life and price, but the Bose Noise Cancelling Headphones 700 are still a fantastic pair of over-ear headphones that do enough to put them firmly in the conversation at the very least.
By applying noise cancellation on both music and phone calls they offer class-leading technology on this front, while also packing in vibrant sound and a wide, well-balanced soundstage. Sure, if you're trying to decide between buying the Sony WH-1000XM4 and the Bose Noise Cancelling Headphones 700, we'd recommend going for the former because of the lower price and superior battery life.
That said, you wouldn't be making a mistake if you opted for these Bose options instead – they sound great, look excellent, and we found the noise cancellation particularly to be top of the class. If focused listening is your top priority, these are a solid choice.
Read our full Bose Noise Cancelling Headphones 700 review
If you're shopping on a tight budget but don't want to settle for a pair of headphones that feel as cheap as what they'll cost you, there might be no better option than the JBL Tune 710BT wireless over-ear headphones. Offering impressive base and an overall sound profile at its price point, the JBL Tune 710BT does a lot to offer much more than what its price might suggest.
That overall value is especially true with regards to its excellent battery life, lasting up to 50 hours and far exceeding the capabilities in this regard of both candidates above it in this list. If you're hoping for a pair of headphones that will act as a dependable travel companion especially, these over-ears will do a lot to impress. Given that they're also lightweight and water resistant, they're a quality option for the gym too just as long as you aren't planning to fully submerge them in water.
Admittedly, hands-free calling could be better as it can be challenging to hear yourself at times, but overall the JBL Tune 710BT offers exceptional value at its price that allow it to surge up this list.
These Sony over-ear ANC headphones follow their predecessors' lead in being one of the best pairs of headphones that money can buy at the moment, even if they're edged out slightly by their older sibling in terms of price.

The design of the XM5s is lighter than previous generations, though it achieves this while sacrificing the ability to be folded up (although the earcups will lie flat). Regardless, they really are impressively comfortable and the user-friendly perks are also impossible to ignore, whether it's the XM5's ability to reliably recognise when the headphones have been removed from your head and pausing your music, noting you're having a conversation and dialling down the volume, or switching off noise cancelling features when you're out on a busy road. That means that the Sony WH-1000XM5 headphones are able to anticipate exactly what you want them to do without you needing to touch a button yourself.
These smart features feel snappier and more responsive than with previous versions – and the noise cancellation and sound quality remains unbeatable at the level. Still, where they lose out is the comparison to the previous generation XM4s, which come at a cheaper price while boasting many of the same features and attributes. If money is no object, these XM5 headphones are without question the better choice, but otherwise they just miss out in terms of overall value.
Read our full Sony WH-1000XM5 review
It's not especially common to find a quality pair of headphones at a budget-friendly price that will offer active noise-cancelling (ANC) at all, let alone ANC that is actually good at these sorts of prices. As with the Razer Opus X above, the Soundcore by Anker Life Q30 over-ear headphones are a notable exception, offering enough of an overall performance profile to stand out as one of the best budget over-ear headphones that money can buy.
Its soundstage might be more on the narrow side, but the overall audio experience with the Life Q30 is still very impressive at its price point, particularly with regards to its abilities to provide rich, deep bass. Couple this with an exceptional battery life and the Life Q30 appears even more attractive particularly for those who travel a lot.
Unfortunately, there is no specified IP rating and it isn't clear how sweat resistant these headphones might be, meaning it would be a case of proceed with risk if you're planning to use these at the gym or while exercising. Still, for those with tighter budgets wanting ANC without compromising on performance, the Life Q30 are an impressive option.
Røde is a big name in the world of pro recording gear including (and maybe especially) microphones, but these NTH-100 are the brand's debut pair of headphones. With a reputation of quality behind them, expectations for these headphone options were high. Luckily, the NTH-100 manages to mostly live up to them.
In terms of audio quality, dual 40mm full-range drivers deliver a great sense of rhythmic expression and plenty of detail that will especially appeal to audio professionals. And the midrange is the real star of the show, picking up even the slightest variations in tone or timbre as another way the NTH-100 will manage to stand out for the pros.
In terms of downsides, the 'CoolTech' gel in the memory foam earcups only stay cool up to a certain point while there are wireless options offering as clean or even cleaner sound. Given wired headphones are going the way of the dinosaurs for most people, there perhaps isn't quite enough reason for the average consumer to part with their coin for the NTH-100 headphones. But all in all, the detail-heavy NTH-100 are a superb first outing in the headphone market for Røde and loom as a particularly appealing option for professionals.
Read our full Røde NTH-100 review
If the only factor to be taken into consideration when determining the best headphones was sonic quality, the Bowers & Wilkins PX8 would land much, much higher up this list. But then there's the price. These wireless headphones will set you back roughly two times or more what you'll pay to get your hands on the more expensive premium options above it on this list.
That makes the PX8's price north of AU$1,000 and more expensive than a vast majority of consumers would or should ever consider for a pair of new headphones. Still, the price tag isn't necessarily without its justifications. A new carbon cone 40mm drive unit replaces the bio-cellulose driver in the (slightly) more affordable Bowers & Wilkins PX7 S2 and the die-cast aluminium arms, diamond-cut bright metal detailing and Nappa leather trim elevates the build to high-end territory.
And the sound quality is simply exceptional, with agile, dynamic sound coming through crystal clear and at a performance level that is simply top of the class. You also get a generous 30 hours of battery life, which is impressive when considering how much is packed into the headphones that could elsewhere be used as justification for a more modest juice cycle.
If money is no object and sound performance is what matters most to you, these are the best headphones you can buy. It's just that the asking price is so far beyond what many could reasonably consider spending which lands the PX8's this far down the list.
Read our full Bowers & Wilkins PX8 review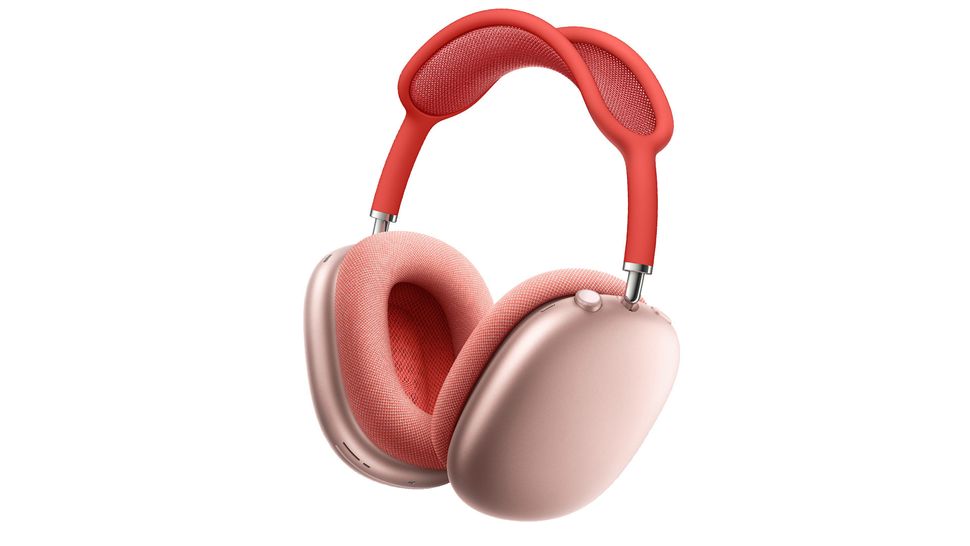 The Apple AirPods Max was the most hotly-anticipated set of cans for quite some time, having been the subject of rumour and speculation for at least two years. And there's little doubt that they're impressive, even if they don't quite justify their exceptionally high price.
Still, the AirPods Max offer active noise cancellation, superb audio quality, and a design that sets them apart from most noise-cancelling headphones on the market. And Apple fans in particular will (obviously) find a lot to love. But while their exceptional audio performance and class-leading ANC manages to impress, they're let down by their eye-watering price, horrible carrying case and their lack of support for Hi-Res Audio codecs.
Apple knows its audience, and these headphones are strictly designed and manufactured with this audience in mind, packing in a variety of nifty features for iOS users and boasting the kind of sleek, futuristic design that Apple is known for.
That does make the AirPods Max an undoubtedly excellent option for those hoping to pair their new headphones with their existing Apple devices, however, some may find them too expensive to be a viable option.
Read our full Apple AirPods Max review
How to choose the best over-ear headphones
Why you can trust TechRadar We spend hours testing every product or service we review, so you can be sure you're buying the best. Find out more about how we test.
If you're looking at buying over-ear headphones, there are three key factors that will determine what will be the best over-ear headphones for you. The first factor, particularly nowadays, will be your budget. As you'd expect, the over-ear options with premium sound quality and performance features tend to come with premium price tags attached. But there are some notable exceptions, with some of the above options available at prices friendlier to most budgets without many (or any) compromises.
Naturally, the second factor in helping you determine the best over-ear headphones for you will be sound quality. How do they sound? Do you prefer a more neutral sound profile, or are you more searching for richer bass levels first and foremost? There are a number of elements that go into sound performance when it comes to headphones, so doing your research to determine which pair appeals most to you with its sound profile and performance quality is a must.
The third key factor when it comes to discovering the best over-ear headphones will be based on your needs. Do you need headphones with more battery life for long trips? Do you need the highest quality noise-cancelling to block out a noisy train carriage? Do you need to take your headphones exercising with you and therefore want headphones that are (at least) water resistant?
Knowing what your needs are is crucial to being able to find the best over-ear headphones that will meet those needs.
The best over-ear headphones: FAQ
What are the best over-ear headphones?
As we hinted above, the answer to what the best over-ear headphones are will vary from person to person depending on a number of factors.
Topping this list as our pick for the best all-rounders are the Sony WH-1000XM4, which combine stellar sound with active noise cancellation, wireless connectivity, audio upscaling, and a sleek design that's truly portable. But while these headphones might be slightly cheaper than other premium options with similar or lesser features and performance qualities, the Sony WH-1000XM4 still doesn't come cheap.
When it comes to the best over-ear headphones on a budget, we've picked out the Razer Opus X as our pick based on price, performance and particularly their versatility. Capable of offering as much with music as with gaming, these are a well-designed, eye-catching option that are hard to beat at the price.
When it comes to sheer sound quality alone, however, the Bowers & Wilkins PX8 might take the title with the less expensive and better balanced overall Sennheiser Momentum 4 nipping at its heels.
How much should I spend on over-ear headphones?
At a minimum, if you're looking to find headphones without significant compromises on performance and overall quality, you might struggle to find any options below AU$100. However, there are some exceptional options in the AU$100-AU$150 price range that will occasionally be discounted below AU$100 if you know where to look.
Meanwhile, if you have a stretchier budget and you're looking for premium quality headphones, you're going to be looking at around AU$300-AU$450 for top quality over-ear headphones.
Is it worth getting over-ear headphones?
Choosing over-ear headphones over earbuds or on-ear headphones is a personal choice, but generally over-ear headphones do provide on-average better battery life and improved sound quality than on-ear headphones or earbuds.
Thanks to being larger, they can pack in a larger battery along with more advanced features like superior drivers. By their very nature, they tend to provide excellent noise cancellation too as they cover your ears more comprehensively than earbuds.
They also are typically more comfortable to wear for longer periods than on-ear headphones and less fiddly than earbuds, but it does come down to your preference and needs to determine which options are the best fit for you.
How we test the best over-ear headphones
If you're looking for a pair of the best over-ear headphones, this guide focuses on sound quality above all else.
You'll find cans we'd recommend for audiophiles and those working in professional roles through to the best over-ear options for those who simply want to focus at work or enjoy their favorite tunes at home.
To help you compare these headphones, we've recommended other models if we think that they might be better-suited in terms of price, sound and performance.
We have tested all of the headphones in this guide extensively, spending lots of time analyzing the sound, fit, design, specs, and value for money.