Editor's note: June 2023
The Sony WH-1000XM5 headphones are the latest and greatest from Sony, but the Sony WH-1000XM4 remain at the top of our list because they're still the best for most people thanks to their exceptional ANC, quality sound and comfortable design. They're also a little cheaper now they've been usurped by the XM5s, too.
But if you're looking for something specific in the wireless category, there are plenty of alternative options on our list. Consider the Sennheiser Momentum 4 Wireless for top battery life, the Sony WH-CH510 for great wireless sound on a budget and, of course, the Apple AirPods Max for a luxe option if you're an iPhone owner.
Becky Scarrott – Senior Staff Writer, Audio
The best wireless headphones bring you fantastic audio and plenty of smart features in a comfortable design that doesn't need to be wired to any device to play your favorite music or podcasts but connects via Bluetooth.
A few short years ago, Bluetooth headphones were considered the second best option to the best wired headphones. However, thanks to various tech advances, that's no longer the case. Several wireless headphones in this guide are so impressive they're also our top picks in our ultimate best headphones guide. Some audiophiles may still prefer the best wired over-ear headphones, but most people will be more than satisfied with the clarity and quality of the best wireless headphones in our list below.
We've spent hours reviewing every pair of wireless headphones in this list, testing them with all types of music in various listening environments. We're serious about music, which means we know what makes a fantastic pair of headphones and which features you need to be listening out for.
In this best wireless headphones guide, we include headphones rather than earbuds. If you prefer to listen to earbuds, which sit in your ear canals rather than over them, read our guides to the best wireless earbuds and best true wireless earbuds. If you're looking for headphones built for fitness, then look at our best waterproof headphones and best workout headphones guides too. In the meantime, here's our pick of the best wireless headphones you can buy, to suit a range of budgets and preferences.
The best wireless headphones for 2023: the list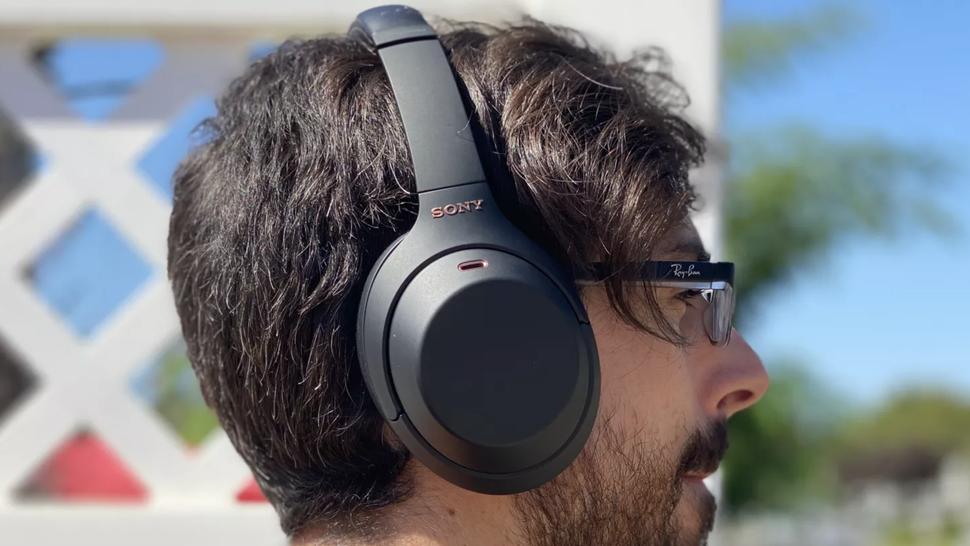 This is not a mistake – even though the newer WH-1000XM5 now exist, we still rate the XM4 as a better buy for most people. The Sony WH-1000XM4 headphones deliver excellent noise-cancellation and sound quality in a wireless design that we found extremely comfortable and lightweight throughout every step of our testing. The XM5 do all of this better, no question, but they also do it for a lot more money, and we think the XM4 are the better balance right now.
The Sony XM4 are crammed with features, including impressive audio upscaling, and Sony's 360 Reality Audio format, which delivers spatial audio on stereo headphones, plus the LDAC codec that can send a bitrate of up to 990 kbps. However, they don't aptX or aptX HD, so your hi-res audio support mileage may vary.
The Sony WH-1000XM4 are our favorite wireless headphones because they deliver exactly what they promise. The standout features are exceptional noise cancellation, which we found worked incredibly well in all kinds of environments – even noisy commutes and planes – and we highly rate the cutting-edge codec support here too.
Usually you're forced to pick between a pair of noise-cancelling headphones that do a good job of blocking outside noise, or ones that excel at audio playback. The Sony WH-1000XM4 headphones are great at both, meaning you don't have to pick.
The only drawback we've found is they're not ideal for working out. That's because they don't stay put with lots of movement and there's not IP rating here, which means they're not water resistant enough for sweating or even mild rain showers.
Read our full Sony WH-1000XM4 Wireless Headphones review
If you like the idea of Sony wireless headphones but don't need a high-priced, high-end set like the Sony WH-1000XM4 headphones above, then the Sony WH-CH510 headphones are a much more affordable option packed with all the features most people will need.
The Sony WH-CH510 offer solid audio, great battery life, and Bluetooth connectivity, meaning they're great value for money at $59 / £50 / AU$89. At this price they don't have the build quality or the frequency range of headphones costing nearly ten times as much, but they are an excellent pair of all-rounders for a very impressive price.
These are on-ear headphones rather than over-ears, and one result of that is that the soundstage isn't quite as immersive as with a pair of over-ears. You might also hear some ambient sounds, too, but for those who work in an office or need to stay alert at home this could be a plus point rather than a criticism.
There's a built-in microphone for calls, which we found perfectly fine during our testing. Sony says you can expect up to 35 hours of playback and that time was accurate when we reviewed them. Handily, a full charge takes about four hours but you can get about 90 minutes of listening from just 10 minutes charging them from flat. Annoyingly, there's no 3.5mm audio jack for listening if you run out of charge, though.
During our testing, we found the Bluetooth connection of these headphones to be rock solid, and while they're not the toughest-feeling headphones we've ever tried they were light, comfortable and enormously agreeable for all day wear. So if you're looking for a good all-rounder without paying a lot of money we'd highly recommend these Sonys.
Read our full Sony WH-CH510 review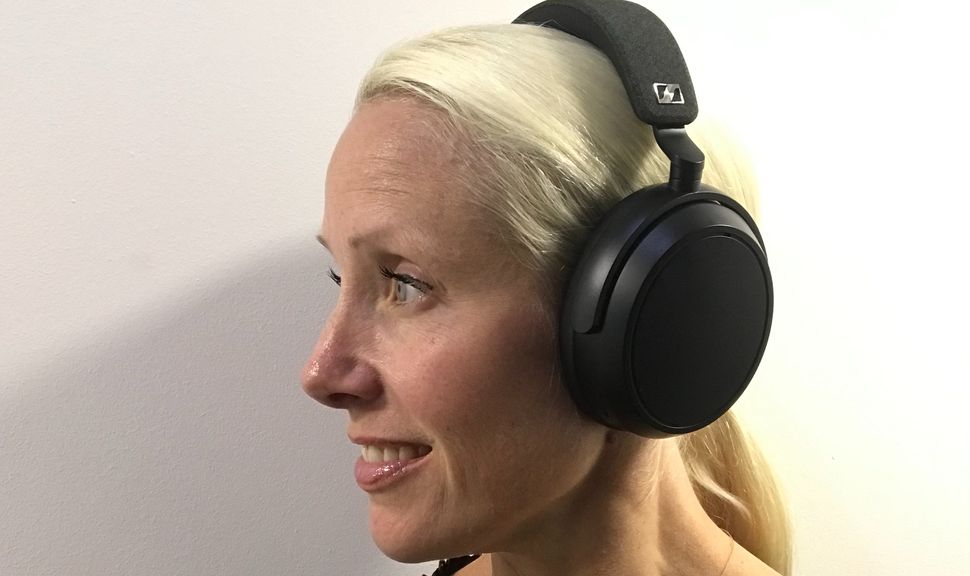 These Sennheiser Momentum 4 Wireless headphones are incredibly impressive. In our review we called them excellent value for money and wrote: "The adaptive noise cancellation is strong, the feature set is as exhaustive as you'll find at the level, the design is minimalist but carefully considered, and the sound is supremely talented."
They're definitely one of the best pairs of wireless headphones you can buy today and one of the best pairs of headphones ever, full stop.
Although there are plenty of reasons why we enjoyed testing the Momentum 4 Wireless, it's the battery life that stands out as exceptional, especially compared to the competition. You'll get 60 whole hours, even with ANC on. For comparison, Sony's XM4 wireless headphones at the top of this list, as well as its newer XM5s, offer only half that at 30 hours.
But we also loved the crisp and detailed sound these headphones deliver – on calls, too – as well as the solid ANC. The simple design was a plus in our eyes, but it might be a little basic for those who like their tech to really make a statement. Otherwise, these headphones might not be cheap, but they're still fantastic all-rounders and great value for money .
Read our full Sennheiser Momentum 4 Wireless review
If you're looking for a luxe pair of headphones that make a statement but still sound fantastic, then we recommend the Bowers & Wilkins PX8, which we called "exceptional" in our review. In fact, something magical happened when we tested them, we wrote: "To put these headphones on is to experience a pride of ownership rarely felt, even at this level."
Not only is the build fantastic, but the sound is absolutely jaw-dropping for detail, clarity, energy and agility. When compared to the Sennheiser Momentum 4 Wireless above, we found the energy, depth and immersion of the PX8 to put them in a different league. Sonically, they're incredible.
Of course, that's not a totally fair comparison given they're double the price of the Momentum 4. At $699 / £599 / AU$1150 they're eye-wateringly expensive – even more so than the already expensive Apple AirPods Max. In our review we explained why some of the choices here resulted in such a high price tag: "a new carbon cone 40mm drive unit replaces the bio-cellulose driver in the more affordable Bowers & Wilkins PX7 S2 and the die-cast aluminum arms, diamond-cut bright metal detailing and Nappa leather trim elevates the build to high-end territory."
So if you want luxury tech that sounds out of this world, this is it. Everyone else won't be able to justify the price.
Read our full Bowers & Wilkins PX8 review
The Sony WH-1000XM5 headphones are among the best wireless headphones we've ever tested – but their high price means we think there are better options in some cases.
Their predecessors, the Sony WH-1000XM4 headphones, are at the top of our list because we think the specs and the price will suit anyone looking for a high-end pair of headphones. But the XM5s do offer a more lightweight wireless design, new drivers, a whole array of microphones for better call quality and super-fast charging. There's also beefier processing for the noise cancellation, which was already good and is now great. If you're looking for the best noise-cancelling headphones money can buy, you won't be disappointed.
During our testing, we were pleasantly surprised that the Sony WH-1000XM5 headphones deliver exactly what they promise and then some thanks to their exceptional noise cancellation and cutting-edge codec support, which delivers even higher quality audio in compatible apps.
The drivers in these models are smaller than before at 30mm, but the soundstage remains spacious and gives all elements of a mix room to breathe and shine. We were happy to find that there's very little sound leakage, too, even when you're listening to loud music. We sat next to a colleague in the office with the volume at full, and they didn't hear anything – that's a big improvement over the previous model.
Read our full Sony WH-1000XM5 Wireless Headphones review
Final Audio's wireless, noise-cancelling, over-ear headphones may not look or feel particularly special. But their specification, which includes aptX Low Latency Bluetooth, long battery life, and active noise cancellation make up for it.
That's why the Final Audio UX3000 headphones are in a prime position in our best wireless headphones guide, because we believe that their relatively modest size and weight makes them a solid choice for anyone who wants to listen in comfort for long periods without spending a small fortune.
During our testing, we really enjoyed listening to the Final Audio UX3000 headphones. This is thanks to their dynamism, detail retrieval and musicality. Whatever music genre you prefer, you'll be happy with the performance on offer from these headphones.
We found the active noise cancellation to be good and effective enough at dealing with the majority of external distractions. Granted, you're not getting Bose or Sony levels of noise negation, but then you're not spending Bose or Sony level money either. Take a look at the Sony WH-1000XM5 headphones below if high-end audio immersion is your top priority.
We found the battery life here to be excellent. The UX3000 lasted for 35 hours from a single charge when we had ANC switched off, and 25 hours when it was switched on. During our testing we found that, from flat, they can be fully charged in around two-and-a-half hours.
There's no accompanying app or touch controls on the UX3000 headphones, which makes them a fairly minimal pair of over-ears. But specs-wise, they've got everything you could want and more. Especially considering you can find them at a very decent price compared to many eye-wateringly expensive rivals – they're more than half the price of the Sony WH-1000XM4 headphones.
Read our full Final Audio UX3000 review
The Apple AirPods Max were the most hotly-anticipated headphones for years and, when they finally arrived, they didn't disappoint us.
There's a lot to love about the Apple AirPods Max. The things we rated highest during our testing were: the standout active noise cancellation, superb audio quality, and a design that sets them apart from most noise-cancelling headphones on the market.
However, while their exceptional audio performance and class-leading ANC seriously impressed us during out time with these headphones, they're let down by their eye-watering price and their lack of support for Hi-Res Audio codecs.
What's confusing here is that, despite their high price, the AirPods Max aren't exactly aimed at the audiophile crowd. If they were, they'd have a 3.5mm audio port. So instead, we believe that these headphones are squarely targeted at people already bought into the Apple ecosystem, as they're packed with nifty features for iOS users and come in an unmistakably 'Apple' design.
For Android users, however, the AirPods Max don't have the same features as on iOS, so we can't justify the high price of these headphones if you won't be connecting them to Apple hardware.
But if you love Apple products and already use them daily, have a lot of money to spend on a new pair of Bluetooth headphones and don't care about the lack of hi-res audio, we don't think you'll find headphones that sound better or are easier to use than the AirPods Max.
Read our full Apple AirPods Max review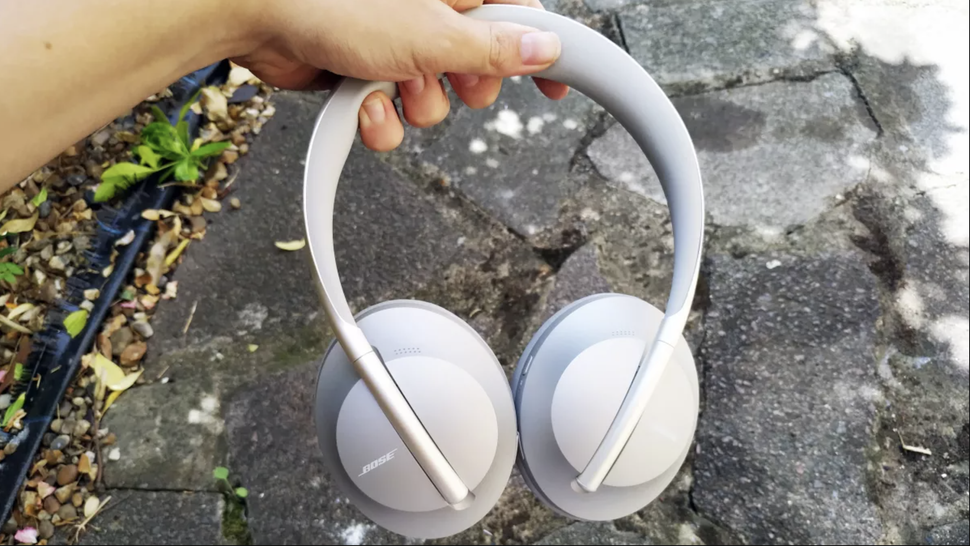 The Bose Noise Canceling Headphones 700 are an exceptional pair of headphones that we thoroughly enjoyed testing.
There are lots of standout features to shout about here, but the best has to be their sophisticated noise cancellation, which is applied when you're listening to music and during calls. When we trailed this feature, we found the call quality to be remarkably clear, even when walking on a busy London street. There are 11 different noise cancellation modes on offer too, so there's something for every potential scenario.
With such fantastic sound on offer here, the Bose headphones are a serious alternative to the Sony WH-1000XM5 headphones and the XM4s at the top of our list. We highly rate their vibrant, lively character and well-balanced soundstage. We tested them out on tracks including Mark Ronson's latest album, Late Night Feelings. In Truth (feat. Alicia Keys and The Last Artful, Dodgr) forcefully conveyed the bubbling sub bass as smoky vocals soared above the clattering industrial drum beats.
These headphones don't have the same dexterity as the Sony WH-1000XM5 and the battery life is also 10 hours less despite costing more, which is disappointing. But they're the best wireless headphones for making calls with, when working in a busy (and loud) office and for fans of Bose's exceptional quality and design.
Read our full Bose Noise-Cancelling Headphones 700 review
The Jabra Elite 45h headphones are our top recommendation if you're looking for a pair of on-ear headphones. As the name suggests, this design of headphones sit on your ear rather than over them. What this means is you won't get the noise cancellation or fully immersive sound of the Sony WH-1000XM5 headphones or the Bose Noise Canceling Headphones 700. But the 45h aren't competing with those styles, offering fantastic battery life and good sound in a lightweight design instead.
The Jabra Elite 45h are an upgrade on the company's Move Style on-ears and for under $100 / £100 Jabra has wrapped Bluetooth 5 connectivity, 40mm full-range dynamic drivers and a smattering of physical push-button controls in a wireless on-ear frame.
There's voice control available from Amazon Alexa, Google Assistant, or Siri. Jabra's Sound+ control app even walks you through a brief hearing test to establish exactly how the EQs should be set to best suit your ears.
They also boast an extremely impressive 50 hours of battery life from a single charge. There are very few headphones around, at any price, that can challenge that figure – and we found that the Jabras will go for another 10 hours after just 15 minutes of USB-C charging.
During our testing, we found that the faux leather and memory foam on the cups made for a comfortable fit. But with the plastic and thin padding on the headband, the Elite 45h don't feel special. They are well constructed, however, fold fairly flat and feel like they'll stand up to quite a lot of careless handling.
Best of all, the Elite 45h headphones sound more expensive than they are. The highest frequencies are never far from sibilance, admittedly, and bass can occasionally sound slightly estranged – but for the price, this didn't put us off. The Jabras don't emphasize any part of the frequency range, they uncover plenty of detail, they're punchily controlled and an all-around fully enthusiastic listen.
Read our full Jabra Elite 45h review
If you're looking for a pair of wireless headphones that look and feel as good as they sound, then check out the Bang & Olufsen Beoplay H95, which are beautifully made noise-cancelling headphones.
These wireless headphones offer a level of luxury we've come to expect from the Danish audio brand and can't be beaten by the more minimal and functional designs of other headphones on this list, especially the Sony WH-1000XM4s, which are fantastic but, admittedly, boring to look at.
During our testing, we found that the Bang & Olufsen Beoplay H95 headphones offer expansive sound and come with an excellent control app that was easy to use. We found noise cancellation to be very good, blocking out nearly all ambient sound. Like the H95's audio settings, noise cancellation is also fully adjustable to your liking.
As you might expect with a high-end pair of headphones from B&O, they're extremely expensive. As much as we enjoyed reviewing them, their price can't be ignored. They're also not a good choice for vegans given their use of genuine leather and there's strangely no auto-pause function when you take them off, which sounds small but felt awkward when we were using them throughout the day.
But they are gorgeous looking and feel great. So if you want excellent quality and have the budget to match, then it's worth considering this excellent pair of headphones.
Read our full Bang & Olufsen Beoplay H95 review
The Bowers & Wilkins PX7 S2 wireless headphones are made to sound as premium as they feel. We found them super stylish to look at, liked that they feature a range of modern tech, and during out testing rated them highly for delivering very good audio quality – though it's worth mentioning we don't think they're suited to some music styles.
When we were reviewing these headphones, we found that they have a talented sound with oodles of textured detail through vocals and mid-range. This is thanks, in part, to the all-new 40mm high-resolution drive units, which are angled within each ear cup to deliver an incredibly immersive soundstage. However, we also noted that when the bass drops it really does drop, and not in a good way. It begins to muddy and encroach upon the audio performance in its entirety.
The active noise cancelation on offer from the PX7 S2 headphones is also good, but we don't think they're at the same standard as the Bose Noise Canceling Headphones 700 or the Sony WH-1000XM5 headphones. The 30-hour battery life is good though and puts them ahead of rivals on this list, like the Apple AirPods Max.
If you listen to acoustic music or more bass-light fare, there's a huge amount to enjoy in these headphones, with class-leading detail and openness. If that's not the kind of music you usually enjoy, look elsewhere. The Sony WH-1000XM4 headphones are a solid alternative for sound and the Bang & Olufsen Beoplay H95 are a good option if you're after the same style points.
Read our full Bowers & Wilkins PX7 S2 review
The Bose QuietComfort 45 are a rock-solid pair of noise-cancelling headphones. After spending significant time testing them, we think they're one of the best pair of all-rounder headphones in this list. That's because they're easy-to-use and feel incredibly comfortable to wear for long periods of time. Those are traits that Bose has always been known for and they continue to live on here.
Of course, the QC45 aren't without a few new tricks. Among them are an Ambient Aware mode that allows you to hear sounds around you at the press of a button as well as upgraded noise cancellation tech that's more responsive than before.
Thanks to an update, they also now come with an adjustable equalizer. This means you can set the bass, mid-range, and treble levels of the headphones to your personal preferences, or choose from one of several preset options.
On top of that you've got a good-but-not-great battery life of 25 hours and a beam-forming microphone array that is, well, not quite as good as we had hoped. Neither of these are deal-breakers, but they do make the Bose QuietComfort 45 slightly less appealing than some of its competitors.
In fact, the Bose QuietComfort 45's biggest issues aren't anything that they do wrong – there are minor issues, but nothing absolutely awful – and instead they have everything to do with two other amazing headphones out there: the Sony WH-1000XM4 and Bose Noise Cancelling Headphones 700 on this list. Both offer more customization options, better sound, and present a better value for just a little bit more cash.
Read our full Bose QuietComfort 45 review
Best wireless headphones: FAQ
How to choose the best wireless headphones for you
Why you can trust TechRadar We spend hours testing every product or service we review, so you can be sure you're buying the best. Find out more about how we test.
We've tested hundreds of wireless headphones over the years, featuring every feature imaginable. That means we've learnt the key factors that make a great pair of Bluetooth headphones.
First of all, the design really matters. Comfort is crucial when you're wearing wireless headphones: if they don't feel great for a long listening session that defeats the point of having them. So we'd recommend looking for generously padded ear cups for comfort, and strong headbands to help them survive everyday life.
One key decision here is whether you want over-ear or on-ear headphones. Over-ears are generally more immersive, and with on-ears you'll need to factor in the fact that they do leak a bit more audio – which might make you less popular on the bus or train.
It's important to focus on the features that really matter to you. Touch controls are handy, but will you actually use them or do you prefer to use a voice assistant? Do you really need active noise cancellation if you're not going to be listening on public transport? There's no point in paying for features you're not going to use very often.
Price matters too, of course. And while it's true that you get what you pay for and some of the world's best headphones are pretty pricey, that doesn't mean you have to spend hundreds of pounds to get a great audio experience. There are plenty of affordable options that punch way above their price tag, and the compromises tend to be small: slightly less premium materials, perhaps, or a bit more audio leakage when you're listening in public places.
If you're planning to buy headphones to match your existing audiophile kit, such as high-end network streamers or Hi-Res Audio players, look for headphones that use hi-res audio codecs such as Sony's LDAC or the Bluetooth aptX HD and aptX Adaptive codecs. Without them, your audio source won't be able to stream hi-res audio wirelessly at its best quality.
What it boils down to is that every one of us is different, so there's no such thing as one pair of headphones everybody should buy. It's about balancing the price and the features so that you get the best possible audio experience at the best possible price. Which is exactly what our guide here is designed to help you with.
Wireless vs true wireless: what's the difference?
Wireless headphones either don't have a cable connection to your audio player at all, or they do but it's only there as a backup. However, some of the best wireless earbuds do still have a wire: it's what keeps the two sides of your headphones connected to each other, usually via a headband or neckband.
True wireless earbuds don't have that wire either. Instead of connecting with a cable, they connect wirelessly to one another. The upside, of course, is that there's no cable. The downside is that they're a little bit easier to lose, which is why many of the best true wireless headphones have a Find My-style feature that helps you locate any errant earbuds.
Which brand is best for wireless headphones?
That's up to you. The best brand of wireless headphones is the brand that delivers the features and audio quality you want at the price you're willing to pay.
That said, there are some pretty safe bets out there. Apple's headphones are a good option for teaming with Apple hardware; Sony makes a range of excellent all-rounders and as you'd expect from the firm that popularised noise cancelling headphones in the first place, Bose makes some of the best noise cancelling headphones and earbuds you can buy.
We'd recommend thinking more about where you'll be using your headphones than what logo is on the outside. For example there are headphones designed specifically for running and even swimming, headphones designed to be worn all day and headphones for losing yourself in in your favourite sofa.
How much should wireless headphones cost?
You don't necessarily have to spend a ton of money to get great wireless headphones. Paying top dollar usually guarantees a first-class experience, but there are some incredibly good alternatives that cost a lot less.
For example, the Sony WH-CH510 headphones and Jabra Elite 45h headphones in this list are extremely affordable, costing less than £100 / $100. But they still offer great sound and features to compete with headphones like the Apple AirPods Max, which are almost five times the price. The AirPods Max do sound better, but five times better? We're not so sure.
How we tested the best wireless headphones
We've tested all of the best wireless headphones on this list. The ones that made it into our guide had to tick a number of key boxes.
First up, there's Bluetooth connectivity. Wireless is a given, but wireless quality is crucial too: we want our connections to be stable and reliable, not to cut out just as we get to the good bits.
Wearability and style matter too. We tested over long periods to see how comfortable they were during longer listening sessions or commutes, and we also evaluated their style to see if they looked like you were a plugged-in music fan or one of the Cybermen from Dr Who.
The days when wireless headphones got a free pass on sound quality because they were more convenient are long gone. We expect every pair of Bluetooth headphones to deliver clear and powerful sound.
Not all of the headphones in this list have more advanced features such as noise cancellation or AI assistant integration. But we tested those features on the ones that do in order to assess how well the features worked, how well integrated they were and how they compared to rivals.
Last but not least, we considered the cost. We're well aware that premium headphones can be too expensive for some; we're also aware that for some music fans, there's no such thing as an acceptable corner to cut when it comes to audio quality. So we've considered both kinds of listener here, and as a result we believe that every pair of headphones in our guide will make you feel you've spent your money wisely to get the best possible audio experience for you.