The best noise-cancelling earbuds are a blessing for music fans who need to take their music on-the-go. You no longer have to invest in a pair of large over-ear headphones to block out unwanted noise for that immersive listening experience. You can get that with one of these earbuds instead, which you then put back in their pocket-sized charging case when done.
Some of the top noise-cancelling options even rival the best noise-cancelling headphones in terms of performance and features. It's no wonder that they often rank among the best earbuds 2022 has to offer. Unless you specifically want over-ear headphones, these buds will more than do the trick.
We've put a lot of true wireless earbuds in our ears and through their paces, so we know a thing or two about what makes an excellent pair. From sound quality to features and comfort, we'll point you in the right direction. And, if you want to know more about any specific in-ear headphones, we've linked to in-depth reviews to help you figure out which one is perfect for you.
To help you dig through all the different options to choose from, we've gathered our top picks of the best ANC earbuds here including budget wireless earbuds and more premium options. Once you've settled on the top noise-cancelling earbuds for you, make sure to check out our included price comparison tool to save some money on that next purchase.
The best noise-cancelling earbuds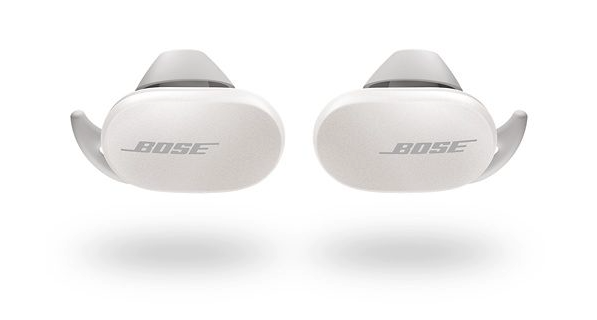 It's Bose's second attempt at a set of true wireless headphones, and the QuietComfort Earbuds are leaps and bounds better than the older SoundSport Free. Not only is the design of these newer buds a lot more stylish, but the noise cancellation is also exemplary, beating all the other earbuds we've tested in this category.
Bump its ANC up to level 10 – it has 10 adjustable ANC levels – and it blocks out pretty much everything except high-frequency sounds. Even at 5, you'll be hard pressed to hear much of what's happening around you.
We also found the sound quality to be very good – albeit a touch less bassy as compared to Sony – with superb clarity. Even at a very high volume, every single layer within a track is clear, with the vocals staying crisp and every instrument discernible. They're incredibly comfortable and well-balanced, too, despite their slightly bulky form factor.
Read the full Bose QuietComfort Earbuds review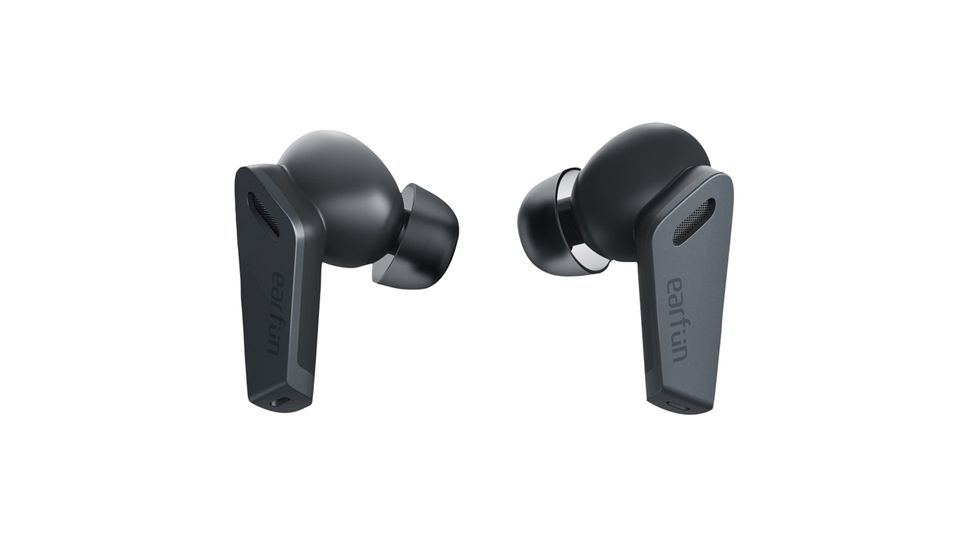 On their own merits, the Earfun Air Pro buds are accomplished, but against the competition at this price point, they really shine. Amid a sea of similarly-priced efforts on Amazon, they stand out thanks to their superior design and excellent audio chops and show a high level of competence in almost all other areas.
The Earfun Air Pro come with plenty of tantalizing audio specs. And, while these noise-cancelling earbuds might not awards in sound quality, those specs deliver an audio performance that is excellent for the price. During our testing, we found the bass to be prominent, the trebles to have a sparkly quality and no muddiness, and a decent sense of space across the soundstage.
If it weren't for slightly fiddly gesture controls and – in our experience at least – a slightly uncomfortable fit, these would immediately earn our wholehearted recommendation. As it stands, these noise-cancelling wireless earbuds are an excellent choice for most, offering a blend of useful features and strong performance that should make them popular with commuters in particular.
Read the full Earfun Air Pro review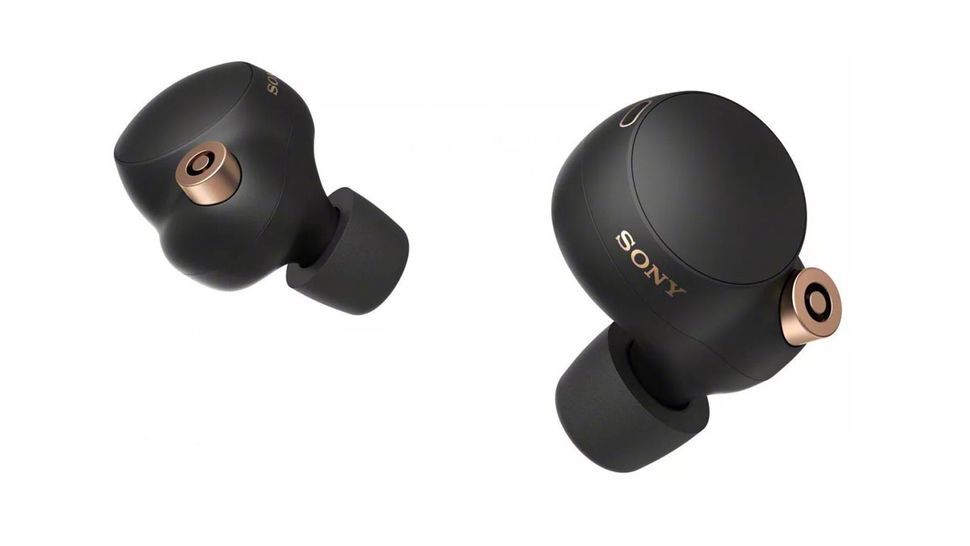 Sony is largely responsible for the strength of the active noise-cancelling true wireless earbuds market. And, with the WF-1000XM4, the company has combined that impressive ANC performance with great sound, ergonomics, and build quality more effectively than ever before.
Compared to their predecessors, the Sony WF-1000XM3, these new wireless earbuds offer enough quality-of-life features to make them worth upgrading to, even if they are more expensive. In terms of sound quality, we found these headphones to boast vigor and enthusiasm in their presentation, tempered by unarguable control. Meanwhile, at the lowest frequencies, they convey bass sounds with substance, texture, and an absolute stack of detail.
The Bose QuietComfort earbuds surpass the Sony WF-1000XM4 in terms of noise cancellation effectiveness. However, no other model comes close to offering such excellent quality across the board as these Sony noise-cancelling earbuds.
Read the full Sony WF-1000XM4 review
These superb earbuds from Honor bring a distinctly Apple-like experience to Android phones, especially Honor ones: rather than just emulate the look of Apple's iconic earbuds, Honor is more interested in the features that set Apple's buds apart. Although there's a strong physical resemblance too. But while many other firms make phones that look like AirPods but don't sound as good, Honor's earbuds actually sound better. That's because they have the world's first coaxial dual-driver design with 11mm dynamic driver and piezoelectric ceramic tweeter.
In our Honor Earbuds 3 Pro review we said the result is "a triumph", delivering a lively, involving sound that doesn't over- or undercook the bass and that delivers impressive width and clarity. There's also first-class noise cancelling, a supremely well designed Android app and excellent comfort. If your Android phone is an Honor one you can also get super-fast pairing, but these Earbuds are happy to connect to any Android.
The only real negative here is the battery life. While you can get 16 hours of listening with noise cancelling active via the charging case, the earbuds themselves will run out of puff after around four hours of listening with ANC on. However, everything else about these earbuds is excellent, and they're among the very best earbuds we've ever tested.
Read our full Honor Earbuds 3 Pro review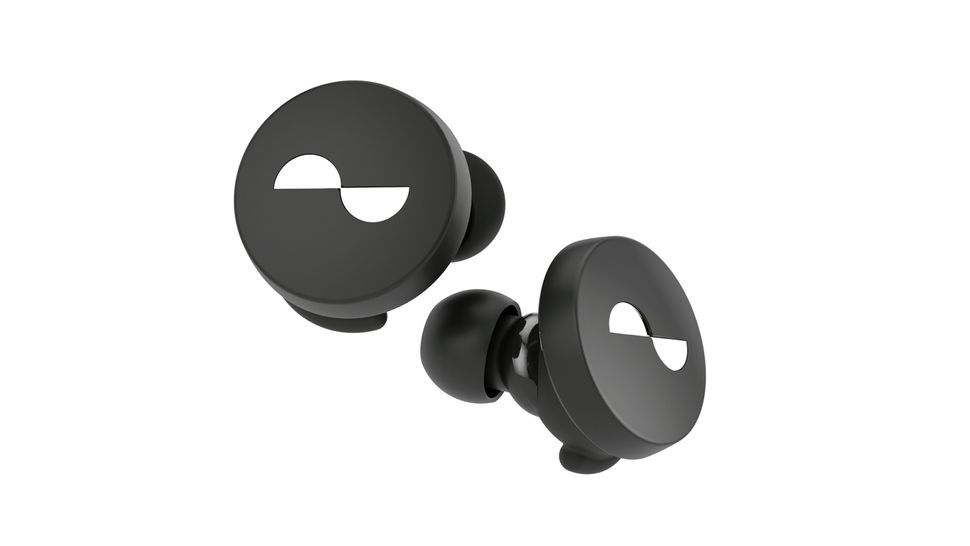 The NuraTrue are the most personalized wireless noise-cancelling earbuds you can buy today – and they're among the best-sounding, too. They're the first true wireless earbuds from Australian audio brand Nura, following in the footsteps of its NuraLoop earphones – which, incidentally, are our pick for the best wireless earbuds of 2022.
The NuraTrue are another success for the company, offering unbeaten levels of customization that allow the earbuds to be tuned to your ears exactly. The accompanying app even analyzes how well the buds fit into your ears. The end result is outstanding audio performance that reveals superb levels of detail in your music, and a wide soundstage that enables every instrument to sing.
They also come with plenty of features that will appeal to anyone who wants a cheaper alternative to popular models, such as the AirPods Pro and the Sony WF-1000XM4, like decent noise cancellation, an IPX4 water-resistance rating, fast charging, and support for hi-res audio too.
Read the full NuraTrue review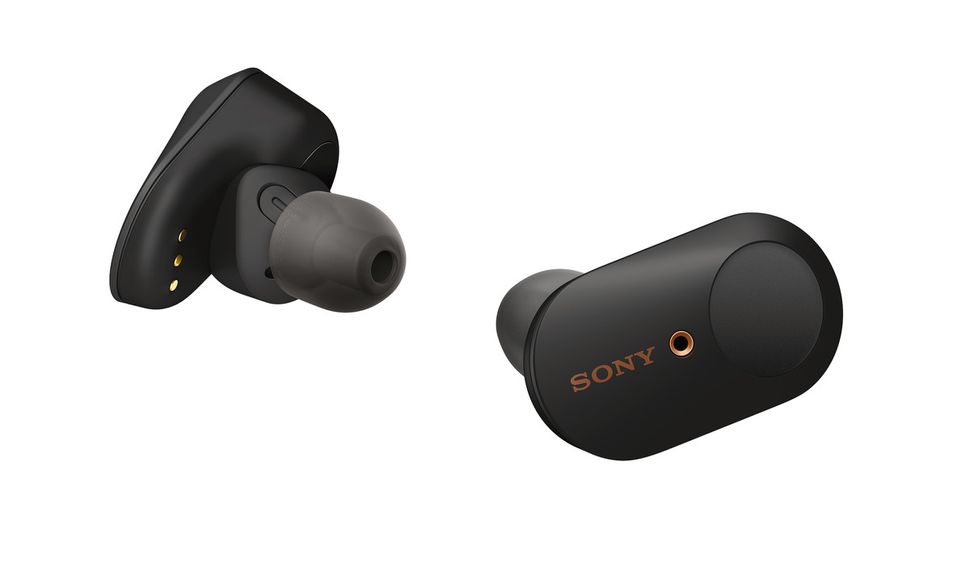 For nearly two years, the Sony WF-1000XM3 were the best true wireless earbuds you could buy – until they were usurped by the WF-1000XM4. However, the Sony WF-1000XM3 are still worth considering, not least because you can usually find them discounted at some retailers.
The Sony WF-1000XM3 still manage to offer a level of noise-cancellation that's exceedingly good for a pair of earbuds. They're extremely good at eliminating nearby chatter, thanks to dual noise sensors in each bud and high noise suppression. If you want better ANC in louder spaces – like say an airplane cabin – these might not be as well, but that's really only because these noise-cancelling earbuds had unfortunately arrived before manufacturers have perfected ANC technology. So, it's hard to fault them for that.
On a positive note, their 6mm drivers exude clarity and rhythm as well as offer a wide, expansive soundstage with incredible yet realistic spatial detail. Pair that fist-pumping musicality with its sleek design and a decent battery life, and you've got a great oldie that's still a goodie even by 2022 standards.
Read the full Sony WF-1000XM3 review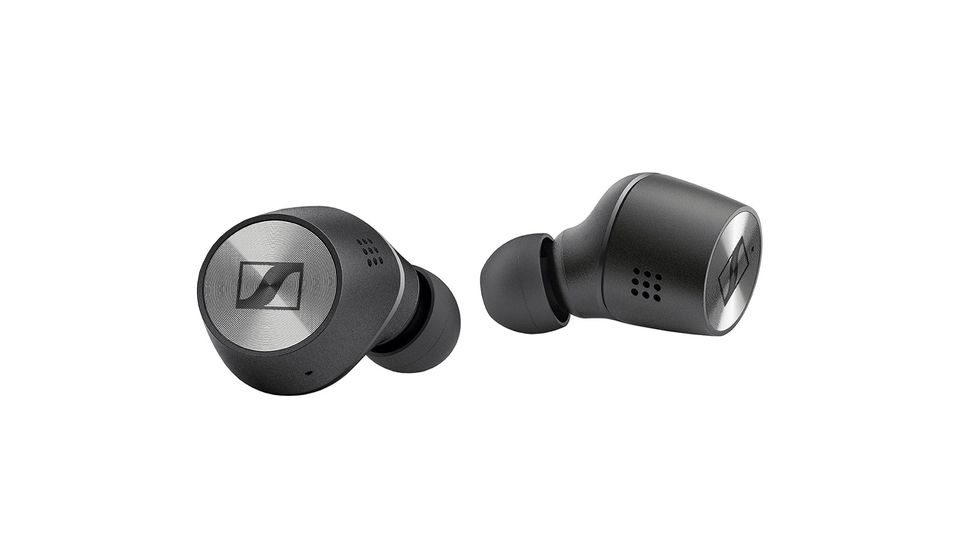 The sound quality, battery life, and design of the Sennheiser Momentum True Wireless 2 are truly brilliant. On test, these delivered masterfully delivered punchy sound with tight synth bass, clear, smooth vocals, and textured highs without being overly harsh. Add in the wide soundstage and plenty of crisp detail, and you've got a worthy rival for Sony's mainstream offerings. In fact, they're a really good alternative to the Sony WF-1000XM4, particularly if you prefer a more flashy design when it comes to noise-cancelling earbuds.
We did find that those with smaller ears sometimes find them a little uncomfortable, however, and their high price just stops them from taking a higher spot in this list. Otherwise, Sennheiser has pretty much knocked it out of the park with these earbuds, offering great noise cancellation alongside smart looks and stunning sound.
Read the full Sennheiser Momentum True Wireless 2 review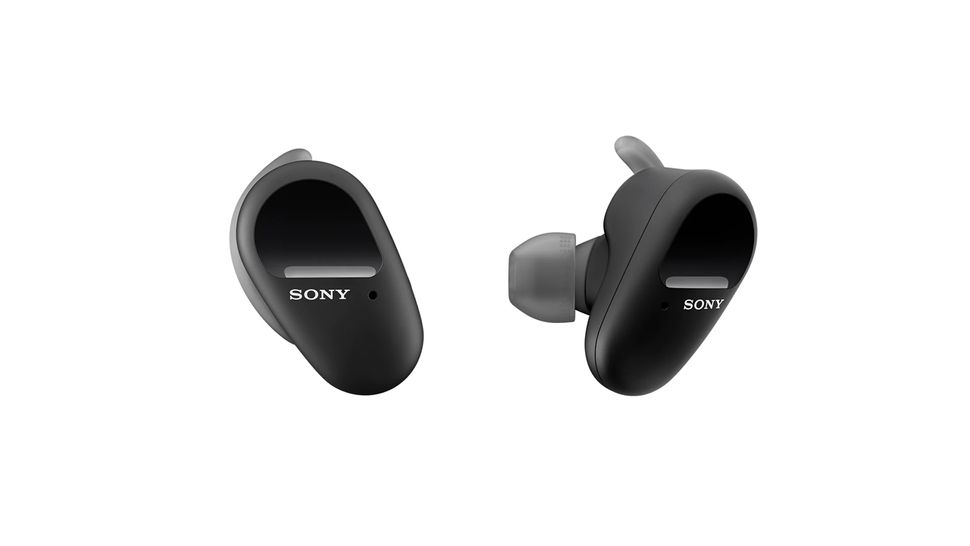 The Sony WF-SP800N are a triple-threat. They're IP55-rated to be sweatproof and dustproof. More importantly, they're also pretty good for commuters because they have active noise cancellation built in – which is rare for workout headphones – and work well for demanding music lovers thanks to their support for Sony's spatial audio format, 360 Reality Audio.
We found that they can be a little uncomfortable to wear for long periods of time, however, and the bass is bit muddy for our liking. On the upside, we also found the sound quality to be robust and full-on, with a wider soundstage than you'd expect from a pair of true wireless earbuds. That's not to mention, they can get relatively loud. These true wireless earbuds are certainly well worth a look, especially if you're looking for something a bit more rugged.
Read the full Sony WF-SP800N review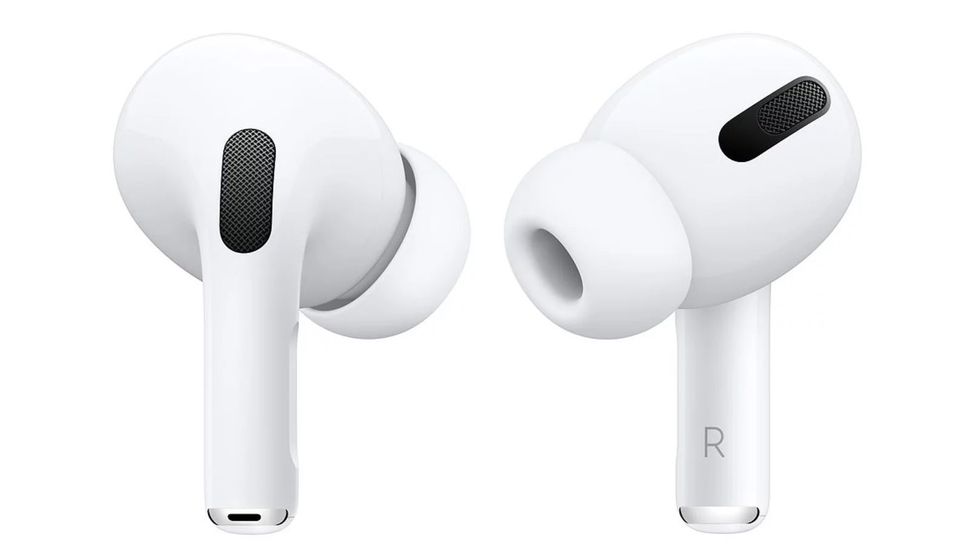 Apple's noise-cancelling true wireless earbuds, the AirPods Pro, deliver a much better fit and an improved design compared to the original AirPods. Unfortunately, they're pretty pricey too, and as such can't be called the very best true wireless earbuds in terms of value for money.
However, they may be the best true wireless earbuds for Apple fans. These snug-fitting earbuds offer a great sound, with vocals in song sounding really rich and the bass more powerful than the AirPods 2 during our test.
Meanwhile, the additional microphones provide strong noise-cancelling (particularly when commuting), as well as a useful Transparency mode, which really does let the outside world in. It's well-implemented feature, with the world fading slowly in and out when Transparency is turned on.
Combine those with its over 24 hours of listening time with the charging case fully charged, with each full charge of the AirPods Pro getting you five hours of use, and you've got one of the best noise-cancelling earbuds, especially for Apple fans.
Read the full Apple AirPods Pro review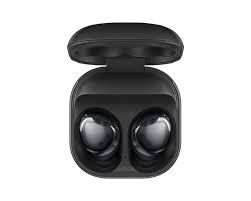 These true wireless buds from Samsung are a big step up from the Samsung Galaxy Buds Live, offering better sound and microphone quality with multipoint pairing and spatial audio support. While there's a new model on the scene – the Galaxy Buds 2 – the Buds Pro are still well worth buying, and they offer a great alternative to the AirPods Pro for Samsung phone owners and Android users.
In terms of sound, we found the Buds Pro to deliver a balanced sound quality that doesn't skew too sibilant in the trebles or too bloated in the bass. If you want the crispest sounding earphones, you might miss some clarity in the mids and highs. It's also worth nothing that they don't offer the same level of noise cancellation as over-ear headphones or the sound quality of some of the other high-end earbuds on this list. However, for their price they offer just enough of both to be competitive and deserving of a place on this list.
Read the full Samsung Galaxy Buds Pro review
How to choose the best noise-cancelling earbuds
Not sure where to start when looking for the best noise-cancelling earbuds for your needs? A good place to start is the design. Do you need earbuds for working out? Look for a pair that come with a water-resistance rating of IPX4 or above, interchangeable eartips, and earhooks that will keep them securely in place while you exercise.
If you're planning to use noise-cancelling earbuds while you sleep, you may prefer models that have smaller housings that won't press uncomfortably into you ear when you lie on your side.
It's also a good idea to have a budget in mind before you start looking for a pair of noise-cancelling earbuds. Earbuds that block out ambient sound most successfully tend to be more expensive, with most of the best models costing over $200 / £200 / AU$300. However, you can still get great active noise cancellation on a budget, with some of the earbuds in this guide costing less than $100 / £100 / AU$150 - just don't expect best-in-class ANC.
Of course, noise cancellation isn't the only thing to consider when buying a pair of earbuds. Whatever you're buying earbuds for, you want them to sound fantastic. If you consider yourself an audiophile, look for models with aptX HD or aptX Adaptive support, so you can enjoy your hi-res audio streams and get the most detail out of your music.
How we test the best noise-cancelling earbuds
We've thoroughly tested all of the noise-cancelling earbuds in this guide, so you can be confident that you're making an informed decision when you buy.
We spend lots of time using these earbuds in different situations, putting the active noise cancellation to the test in noisy environments, on public transport, on flights (now that we can again) and in shared offices – and of course we listen to a wide range of music from various sources to check whether the noise cancellation negatively affects your music collection. However effective the noise cancellation is when deployed, it's no good if the track you're listening to becomes constricted, tinny or otherwise compromised.
The audio performance of these earbuds is thoroughly analysed to test how well balanced they are across the frequencies, how wide the soundstage is, and how much detail they eke out from audio files.
Battery life and connectivity are also tested rigorously, so you can be sure that the earbuds you're buying live up to the manufacturer's claims.
Which earbuds are the best for noise-cancelling?
Our favorite earbuds for noise-cancelling are the Bose QuietComfort Earbuds, and that's why we've given them the top spot in this guide. However, there are plenty of other brilliant ANC earbuds for different use cases. If you're an iPhone user, the Apple AirPods Pro might be the best noise-cancelling earbuds for you. If you're on a budget, check out the EarFun Air Pro. And, if you want a pair of all-round brilliant true wireless earbuds, the Sony WF-1000XM4 get our wholehearted recommendation.
What's the difference between active noise cancellation and passive noise cancellation?
Noise-cancelling headphones and earbuds use analogue and electronic methods to block out the environmental sound around you, allowing you to listen to your music in peace without distraction. There are two different types of noise cancellation to consider: active noise cancellation and passive noise cancellation.
Active noise cancellation: all the earbuds in this guide come with active noise cancellation, which is also known as ANC. This method uses inbuilt microphones to analyze environmental noise and create 'anti-noise' frequencies that are mixed in with your music playback. This effectively cancels out the sound of your surroundings using analogue or digital filters.
Passive noise cancellation: this is when the headphones physically block outside sound from reaching your ears, and this can be achieved in a number of ways. Noise-cancelling over-ear headphones typically have heavily padded earcups to achieve this, while in-ear headphones need to fit snugly in your ear to create a tight seal, stopping environmental sounds from entering.
Active noise cancellation is usually more effective than passive, but the best noise-cancelling earbuds and headphones use both methods to really shut out the world around you.