The best noise-cancelling earbuds are a relatively new category in the world of portable audio. You used to have to put on a pair of over-ear headphones to get a truly immersive listening experience, but fast-forward to 2022 and they're an excellent (and space-saving) option in their own right.
Today, the top noise-cancelling earbuds can give even the best noise-cancelling headphones on the market a run for their money and often feature among the best earbuds out there. Now you can enjoy your music and block out the annoying sounds from the outside world with all the convenience of earbuds and none of the bulk of over-ear headphones.
Popular true wireless earbuds such as the Sony WF-1000XM4 and the Apple AirPods Pro have helped to convince us that compact in-ear headphones can offer active noise cancellation to rival many more traditional over-ear cans.
Wireless noise-cancelling earbuds do tend to be more expensive than their non-ANC peers, but you don't have to spend a small fortune – budget wireless earbuds such as the EarFun Air Pro are proof of that.
With many different models to choose from, finding the best ANC earbuds for your needs can be tricky. That's why we've put together this guide, which ranks the best noise-cancelling earbuds that we've tested ourselves, covering everything from value for money and looks through to audio performance and ANC.
The Best noise-cancelling earbuds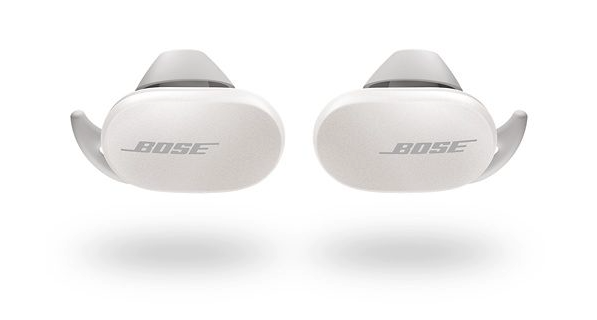 It's Bose's second attempt at a set of true wireless headphones, and the QuietComfort Earbuds are leaps and bounds better than the older SoundSport Free.
Not only is the design of these newer buds a lot more stylish, but the noise cancellation is also exemplary, beating all the other earbuds we've tested in this category.
We also found sound quality to be really very good – albeit a touch less bassy as compared to Sony – with superb clarity. They're incredibly comfortable and well balanced, too, despite their slightly bulky form factor.
Read the full review: Bose QuietComfort Earbuds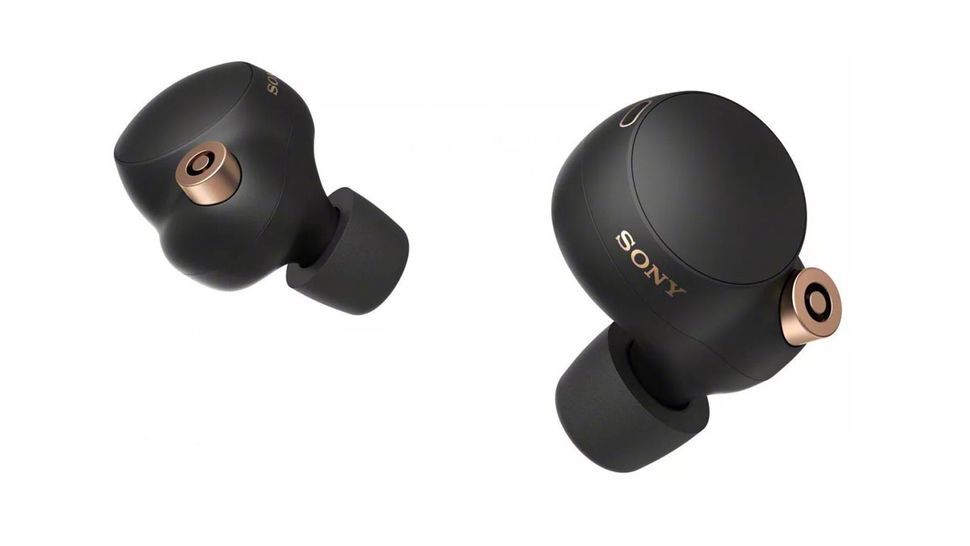 Sony is largely responsible for the strength of the active noise-cancelling true wireless earbuds market, and with the WF-1000XM4, the company has combined performance, ergonomics, and build quality more effectively than ever before.
Compared to their predecessors, the Sony WF-1000XM3, the new wireless earbuds offer enough quality-of-life features to make them worth upgrading to, even if they are more expensive.
While the Bose QuietComfort earbuds surpass the Sony WF-1000XM4 in terms of noise cancellation effectiveness, no other model comes close to offering such excellent quality across the board.
Read the full review: Sony WF-1000XM4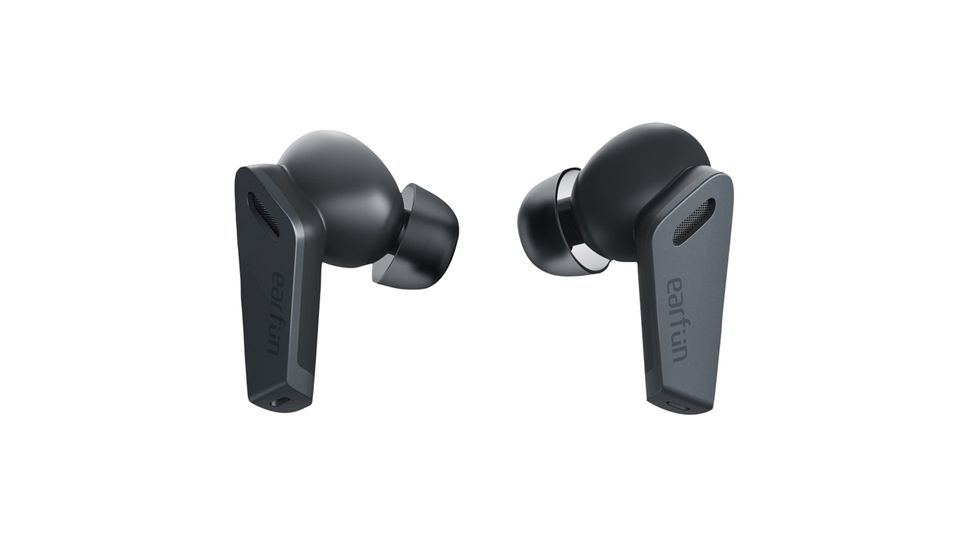 On their own merits, the Earfun Air Pro buds are accomplished, but against the competition at this price point they really shine.
Amid a sea of similarly-priced efforts on Amazon, they stand out thanks to their superior design and excellent audio chops, and show a high level of competence in almost all other areas. If it weren't for slightly fiddly gesture controls and – in our experience at least – a slightly uncomfortable fit, these would immediately earn our wholehearted recommendation.
As it stands, these noise-cancelling wireless earbuds are an excellent choice for most, offering a blend of useful features and strong performance that should make them popular with commuters in particular.
Read the full review: Earfun Air Pro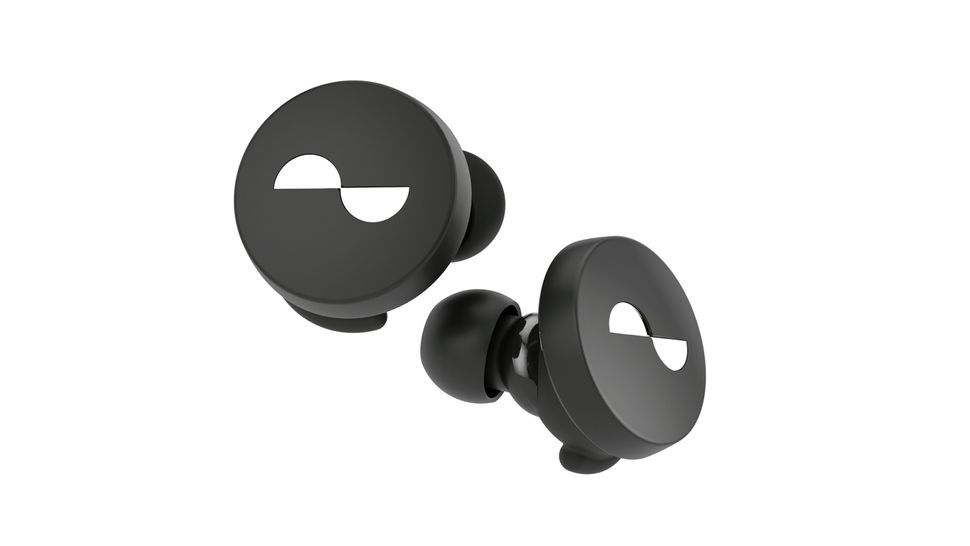 The NuraTrue are the most personalized wireless noise-cancelling earbuds you can buy today – and they're among the best-sounding, too.
They're the first true wireless earbuds from Australian audio brand Nura, following in the footsteps of its NuraLoop earphones – which, incidentally, are our pick for the best wireless earbuds of 2022.
The NuraTrue are another success for the company, offering unbeaten levels of customization that allow the earbuds to be tuned to your ears exactly. The accompanying app even analyzes how well the buds fit into your ears.
The end result is outstanding audio performance that reveals superb levels of detail in your music, and a wide soundstage that enables every instrument to sing.
They also come with plenty of features that will appeal to anyone who wants a cheaper alternative to popular models, such as the AirPods Pro and the Sony WF-1000XM4, like decent noise cancellation, an IPX4 water-resistance rating, fast charging, and support for hi-res audio too.
Read the full review: NuraTrue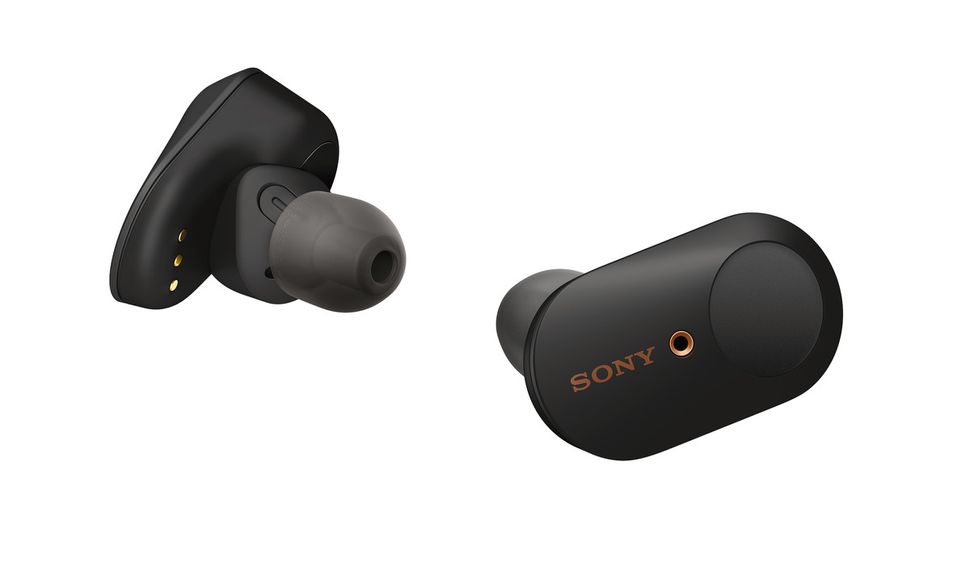 For nearly two years, the Sony WF-1000XM3 were the best true wireless earbuds you could buy – until they were usurped by the WF-1000XM4.
However, the Sony WF-1000XM3 are still worth considering, not least because you can usually find them discounted to around $170 / £150 / AU$200 at some retailers.
The Sony WF-1000XM3 still manage to offer a level of noise-cancellation that's exceedingly good for a pair of earbuds, fist-pumping musicality, a sleek design, and a decent battery life.
Read the full review: Sony WF-1000XM3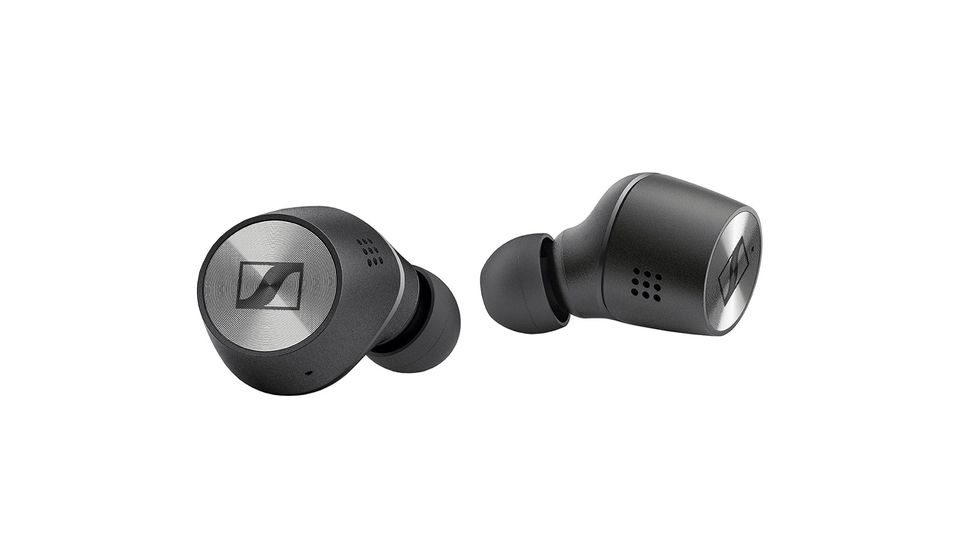 The sound quality, battery life, and design of the Sennheiser Momentum True Wireless 2 are truly brilliant – and they're a really good alternative to the Sony WF-1000XM4, particularly if you prefer a more flashy design when it comes to noise-cancelling earbuds.
We did find that those with smaller ears sometimes find them a little uncomfortable, however, and their high price just stops them from taking a higher spot in this list.
Otherwise? Sennheiser has pretty much knocked it out of the park with these earbuds, offering great noise cancellation alongside smart looks and stunning sound.
Read the full review: Sennheiser Momentum True Wireless 2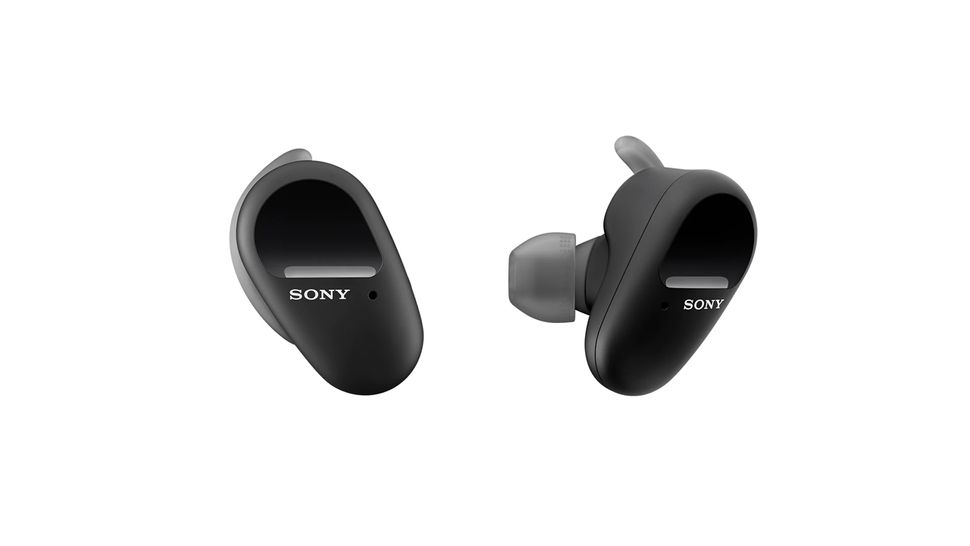 The Sony WF-SP800N are a triple-threat. They're IP55-rated to be sweatproof and dustproof, but they're also pretty good for commuters because they have active noise cancellation built in – which is rare for workout headphones – and work well for demanding music lovers thanks to their support for Sony's spatial audio format, 360 Reality Audio.
We found that they can be a little uncomfortable to wear for long periods of time, however, and the bass is bit muddy for our liking – still, these true wireless earbuds are well worth a look.
Read the full review: Sony WF-SP800N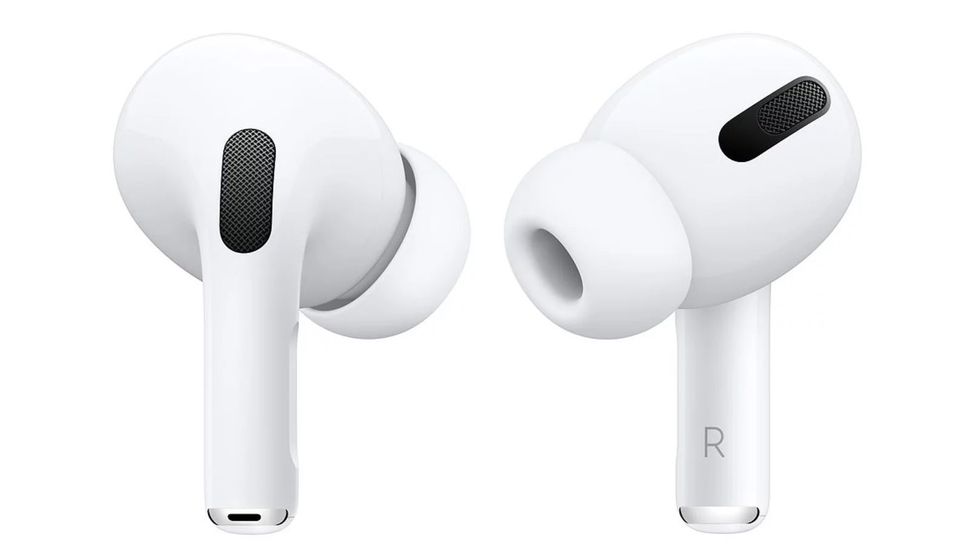 Apple's noise-cancelling true wireless earbuds, the AirPods Pro, deliver a much better fit and an improved design compared to the original AirPods.
However, at $249 / £249 / AU$399, they're pretty pricey too, and as such can't be called the very best true wireless earbuds in terms of value for money – but they may be the best true wireless earbuds for Apple fans.
These snug-fitting earbuds offer a great sound, and the additional microphones provide strong noise-cancelling (particularly when commuting), as well as a useful Transparency mode, which really does let the outside world in.
Read the full review: Apple AirPods Pro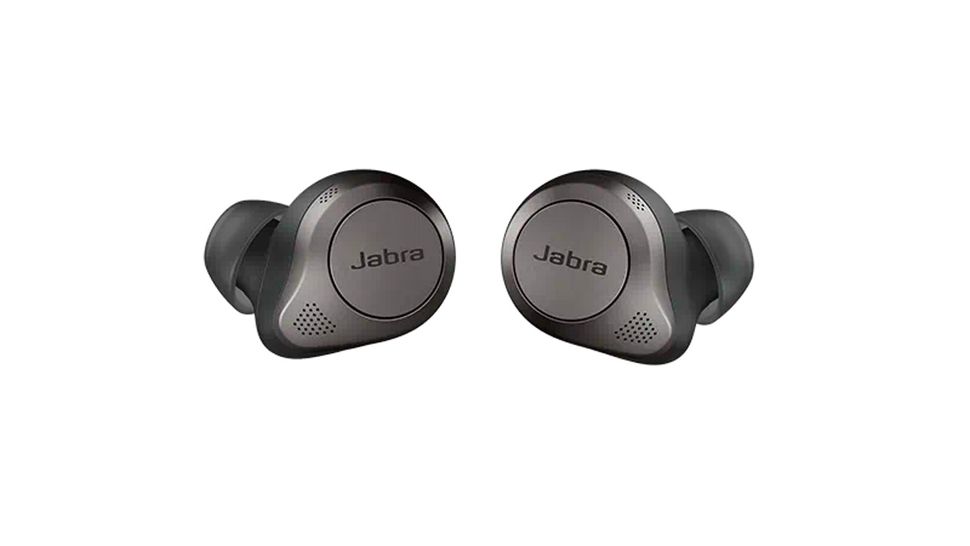 The Jabra Elite 85t deliver impressive performance thanks to some great audio quality, effective noise cancellation and decent battery life.
Audio has been vastly improved from their predecessors, the Jabra Elite Active 75t buds, thanks to a new pair of 12mm in-built speakers, which are twice the size of those on the 75t buds and offer a wider and more well-balanced soundstage. This, alongside even deeper bass, adds more depth to your favorite tunes.
Jabra often updates its wireless earbuds, so they have longer lifespans than many of their rivals – in fact, a recent update for the Jabra Elite 85t allows you to turn off ANC when you want to tune into your surroundings.
They're also discounted fairly often, especially now that they've been usurped by the Jabra Elite 7 Pro (which we're yet to review). We'd still heartily recommend the Jabra Elite 85t, though – especially if you're on a budget.
Read the full review: Jabra Elite 85t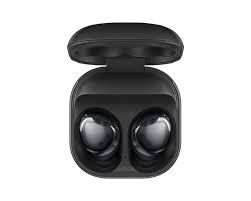 These true wireless buds from Samsung are a big step up from the Samsung Galaxy Buds Live, offering better sound and microphone quality with multipoint pairing and spatial audio support.
While there's a new model on the scene – the Galaxy Buds 2 – the Buds Pro are still well worth buying, and they offer a great alternative to the AirPods Pro for Samsung phone owners and Android users.
It's worth nothing that they don't offer the same level of noise cancellation as over-ear headphones or the sound quality of some of the other high-end earbuds on this list, but for their price they offer just enough of both to be competitive and deserving of a place on this list.
Read the full review: Samsung Galaxy Buds Pro
The best noise-cancelling earbuds: FAQs
Which earbuds are the best for noise-cancelling?
Our favorite earbuds for noise-cancelling are the Bose QuietComfort Earbuds, and that's why we've given them the top spot in this guide. However, there are plenty of other brilliant ANC earbuds for different use cases. If you're an iPhone user, the Apple AirPods Pro might be the best noise-cancelling earbuds for you. If you're on a budget, check out the EarFun Air Pro. And, if you want a pair of all-round brilliant true wireless earbuds, the Sony WF-1000XM4 get our wholehearted recommendation.
What's the difference between active noise cancellation and passive noise cancellation?
Noise-cancelling headphones and earbuds use analogue and electronic methods to block out the environmental sound around you, allowing you to listen to your music in peace without distraction. There are two different types of noise cancellation to consider: active noise cancellation and passive noise cancellation.
Active noise cancellation: all the earbuds in this guide come with active noise cancellation, which is also known as ANC. This method uses inbuilt microphones to analyze environmental noise and create 'anti-noise' frequencies that are mixed in with your music playback. This effectively cancels out the sound of your surroundings using analogue or digital filters.
Passive noise cancellation: this is when the headphones physically block outside sound from reaching your ears, and this can be achieved in a number of ways. Noise-cancelling over-ear headphones typically have heavily padded earcups to achieve this, while in-ear headphones need to fit snugly in your ear to create a tight seal, stopping environmental sounds from entering.
Active noise cancellation is usually more effective than passive, but the best noise-cancelling earbuds and headphones use both methods to really shut out the world around you.
How to choose the best noise-cancelling earbuds
Not sure where to start when looking for the best noise-cancelling earbuds for your needs?
A good place to start is the design. Do you need earbuds for working out? Look for a pair that come with a water-resistance rating of IPX4 or above, interchangeable eartips, and earhooks that will keep them securely in place while you exercise.
If you're planning to use noise-cancelling earbuds while you sleep, you may prefer models that have smaller housings that won't press uncomfortably into you ear when you lie on your side.
It's also a good idea to have a budget in mind before you start looking for a pair of noise-cancelling earbuds. Earbuds that block out ambient sound most successfully tend to be more expensive, with most of the best models costing over $200 / £200 / AU$300. However, you can still get great active noise cancellation on a budget, with some of the earbuds in this guide costing less than $100 / £100 / AU$150 - just don't expect best-in-class ANC.
Of course, noise cancellation isn't the only thing to consider when buying a pair of earbuds. Whatever you're buying earbuds for, you want them to sound fantastic. If you consider yourself an audiophile, look for models with aptX HD or aptX Adaptive support, so you can enjoy your hi-res audio streams and get the most detail out of your music.
How we test the best noise-cancelling earbuds
We've thoroughly tested all of the noise-cancelling earbuds in this guide, so you can be confident that you're making an informed decision when you buy.
We spend lots of time using these earbuds in different situations, putting the active noise cancellation to the test in noisy environments, on public transport, on flights (now that we can again) and in shared offices – and of course we listen to a wide range of music from various sources to check whether the noise cancellation negatively affects your music collection. However effective the noise cancellation is when deployed, it's no good if the track you're listening to becomes constricted, tinny or otherwise compromised.
The audio performance of these earbuds is thoroughly analysed to test how well balanced they are across the frequencies, how wide the soundstage is, and how much detail they eke out from audio files.
Battery life and connectivity are also tested rigorously, so you can be sure that the earbuds you're buying live up to the manufacturer's claims.
The best noise-cancelling earbuds deals