The best noise cancelling headphones 2023: top ANC headphones for every budget
Best
Contributions from
last updated
Tune in with the best noise cancelling headphones
VERDICT
REASONS TO BUY
REASONS TO AVOID
BEST NOISE CANCELLING HEADPHONES: QUICK MENU
1. The list in brief
2. Best overall
3. Best budget
4. Best premium
5. Best mid-range
6. Best for battery life
7. Best for Bose fans
8. Best for Apple fans
9. Best for sound
10. Best for design
11. How to choose
12. How we test
13. Latest updates
The best noise cancelling headphones will upgrade your listening experience, delivering immersive audio in a range of environments – not matter if it's a noisy commute or in a busy office. Who wouldn't like a lovely sonic buffer between their ears and the world?
We've tested hundreds of noise cancelling headphones, rating their sound quality, ANC, battery life, comfort and extra features against value for money. Our list below features only the best, including designs with two cups that fit over your ears and a band that sits around your head. If you're looking for noise cancelling tech in a different style, take a look at our best true wireless earbuds and best noise cancelling earbuds guides for more compact options. Want to go fully hi-res? Check out our best wired headphones buying guide.
If you want new headphones for a specific purpose, you'll also find noise cancelling devices in our best running headphones and best workout headphones guides. Or, if you're after cheaper options, take a look at our best budget headphones guide where you'll also find some noise cancelling models.
Whatever your budget, preferred style or desired features may be, we've picked out the best noise cancelling headphones you can buy right now. Our choices are based on value, design and sound quality, so there's something for everyone.
Written by
Becky is a senior TechRadar writer (which she has been assured refers to expertise rather than age) focusing on all things audio. Before joining the team in early 2022, she spent three years at What Hi-Fi? reviewing everything from wallet-friendly wireless earbuds to huge high-end sound systems. Prior to gaining her MA in Journalism in 2018, Becky freelanced as an arts critic alongside a 22-year career as a professional dancer and aerialist – any love of dance starts with a love of music. Becky has previously contributed to Stuff, FourFourTwo and The Stage.
The quick list
Want to cut to the chase and find out which noise cancelling headphones are the best? Below, you'll find a roundup of our choices. You can also jump to a more detailed review of every pick, along with our price comparison tool to help you find the best deals.
Load the next 3 products...
Best for Apple fans
Best Apple noise cancelling headphones
Apple was always a leader in ANC, so naturally its only over-ear AirPods are by far the best for top noice cancellation. They also offer great connectivity and features for iPhone owners.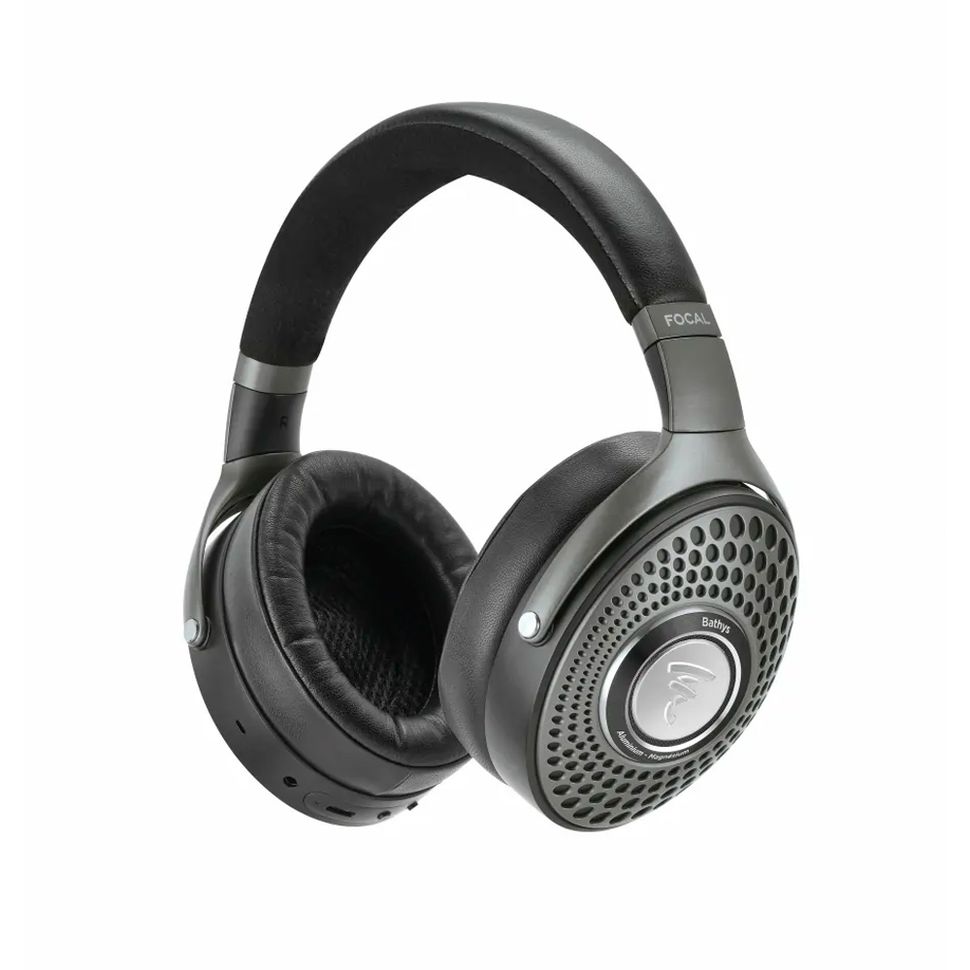 Best for audiophiles
Best noise cancelling headphones for sound
For audiophiles who don't want to skimp on sound quality but also want convincing ANC from a pair of wireless headphones, the Focal Bathys are a top choice for sophisticated audio.
Best for design
Best looking noise cancelling headphones
Every single part of these headphones has been designed and made with precision and care. They not only look great with aluminum detailing and Nappa leather, but sound incredible.
The best noise-cancelling headphones 2023
Why you can trust TechRadar We spend hours testing every product or service we review, so you can be sure you're buying the best. Find out more about how we test.
Below you'll find full write-ups for each of the best noise cancelling headphones in our list. We've tested each one extensively, so you can be sure that our recommendations can be trusted.
The best noise cancelling headphones overall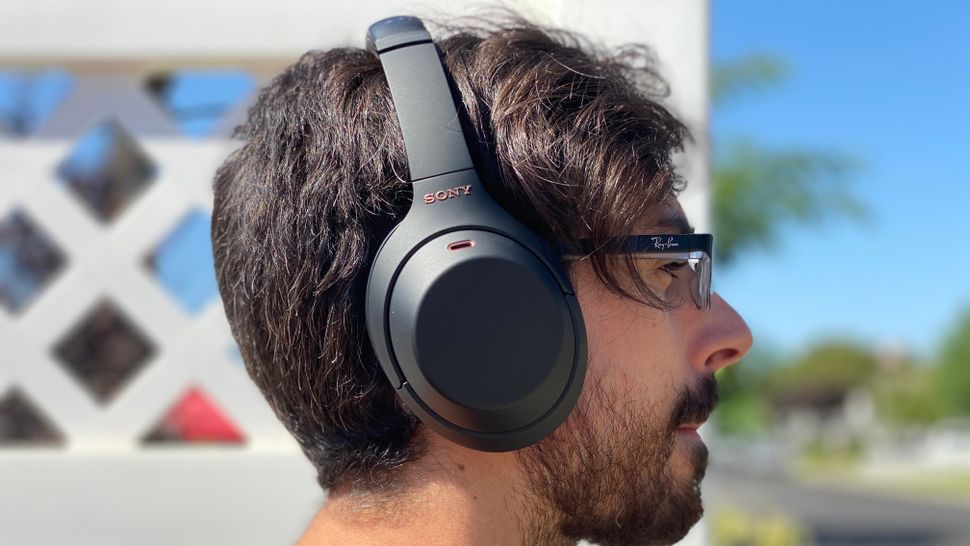 Best noise cancelling headphones for most people
Specifications
Frequency response:
4Hz to 40kHz
Drivers:
1.57-inch dome type
Reasons to buy
+
Improved noise cancellation
+
DSEE Extreme audio upscaling
The Sony WH-1000XM4 headphones deliver excellent noise cancellation and surprising sound quality in a lightweight, comfortable design. While they don't look significantly different from their predecessors, the Sony WH-1000XM3, which recently joined the big gig in the sky, a number of extra features including multipoint pairing, DSEE Extreme upscaling, conversational awareness and auto-play/pause using a built-in sensor all help the WH-1000XM4 claim the title of best noise cancelling headphones right now – yes, even though they've been superseded by the WH-1000XM5 (listed below).
By every possible metric, the Sony WH-1000XM4 are a wonderful pair of wireless noise cancelling headphones. They deliver exactly what they promise and then some thanks to their exceptional noise cancellation and cutting-edge codec support. In our tests we listened to Janelle Monae's absolute banger Make Me Feel. It sounded supremely powerful on the WH-1000XM4 headphones, from the bop of the percussion to the wall of sound that accompanies the pre-chorus.
On top of the adjustments listed above, the Sony WH-1000XM4 support Sony's 360 Reality Audio format that enables spatial audio on stereo headphones plus the LDAC codec that can send a bitrate of up to 990 kbps. The unfortunate bit there, though, is that it no longer supports aptX or aptX HD, so your Hi-Res Audio support mileage may vary.
Read our full Sony WH-1000XM4 review
The best budget noise cancelling headphones
Best cheap noise cancelling headphones
Specifications
Frequency response:
2.400GHz - 2.4835GHz
Battery life:
50 hours (ANC on)
Reasons to buy
+
Incredibly comfortable
+
Good ANC and sound
Reasons to avoid
-
Design is a bit boring
-
Controls could be more intuitive
The 1More Sonoflow over-ear headphones prove that you can get great ANC for under $100/£100, which is why they're our top pick if you're on a budget but still want to experience immersive sound – and drown out the world while you're at it. The 1More app is easy-to-use but sparse when it comes to features. But you can turn ANC on and off and there's an EQ with presets. The 1More Sonoflow headphones boast a huge 70 hours of battery life with ANC off and a still amazing 50 hours with ANC on – a five minute charge can also deliver more than 4.5 hours of extra listening.
These aren't the best noise cancelling headphones you can buy, but for the price you're getting a great experience and we think most people would be impressed by how well they perform. Sound isn't high-end, but during our testing we were impressed with the powerful bass and detailed, crisp highs on offer here – thanks to the Sonoflow's dual 40mm drivers. There's support for Sony's LDAC hi-res audio format. But you need a device that supports it as well as audio that offers a hi-res bit rate.
These headphones have a simple design, quality hinges and there's a matte-like finish to the plastic casing. The cups themselves are adjustable and are made from a super soft memory foam, which were comfortable to wear and lightweight at only 250g. You'll find buttons on the earcups. It's a shame you can't control them but if you like physical buttons over capacitive on-ear touch controls you're in luck.
The 1More Sonoflow over-ear headphones are great value for money. We highly rated the battery life and comfort levels. They feel more high-end than they should, which is thanks to their matte finish, sturdy case and minimal design. You'll find better ANC and sound but, crucially, not for this price.
Read our full 1More Sonoflow review
The best premium noise cancelling headphones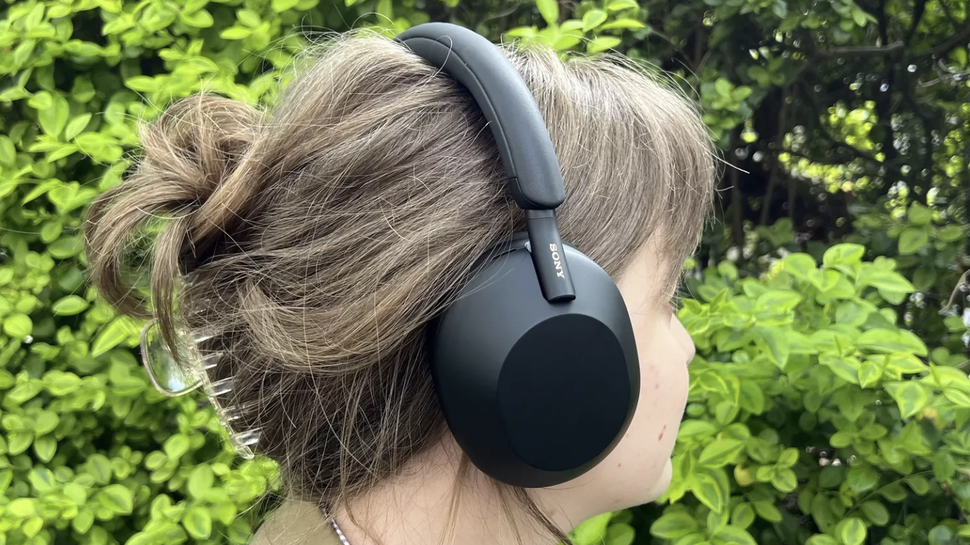 Best noise cancelling headphones for premium ANC
Specifications
Frequency response:
4Hz to 40kHz
Reasons to buy
+
Excellent noise cancellation
+
Smart ambient features
Reasons to avoid
-
New design is less portable
-
Not a gigantic upgrade over the still-excellent WH-1000XM4
Sony has downsized the 40mm driver in the WH-1000XM4 headphones at the top of our list to the new 30mm driver in its latest WH-1000XM5 headphones. It's also changed the design. The XM5s no longer fold up completely. We were initially worried about these choices. Would the signature dynamism and space be lost with the smaller driver? Why change a design that's worked so well so far? Those fears were unfounded – they sound pretty much just as good as the exemplary XM4s, though we must admit they don't sound dramatically better, either.
Sony's again leaning on a one-two punch of both LDAC codec and DSEE Extreme support here to offer the best possible sound quality from your connected devices. LDAC is your hi-resolution audio option, and it's good: when Sinead O'Connor sings Nothing Compares 2 U she might as well be in the room with you, from forceful chorus to trembling bridge, these Sony cans pick up each inflection and sibilant cry with wondrous effect.
The noise cancellation here is without a doubt the best in the business, but the XM4s are still our favorite choice for most people. The XM5s are a solid option if you can afford a premium price tag and only the latest tech will do.
Read our full Sony WH-1000XM5 wireless headphones review
The best mid-range noise cancelling headphones
Best mid-range noise cancelling headphones
Specifications
Frequency response:
20 Hz to 20 kHz
Battery life:
Up to 70 hours (ANC off), 44 hours (ANC on)
Reasons to buy
+
Good ANC
+
Great battery life
Reasons to avoid
-
No wear detection
-
Dull looking
If you want good noise cancellation but you don't have the cash to splash on our top pick or the higher-end options in this list, then we recommend you check out the JBL Tune 770NC over-ears.
The Tune 770NC headphones from JBL may look a bit dull – and similar to previous over-ears from the brand – but what you get here is a highly portable pair of headphones with 70 hours of battery life that sound great straight out of the box.
We highly rate the ANC on offer here. It's very good, especially for the price. When it comes to audio quality, we found during our testing that 40mm drivers pump out some decent sound that leads to a suitably wide soundstage and a slightly bass-heavy beat.
We also found them incredibly comfortable to wear, probably because they're quite lightweight for a pair of over-ears at 232g. All we could really ask for is a more stylish look and maybe a little more precision with the mids and trebles, but other than that, the JBL Tune 770NC are a fantastic budget choice if you want to try ANC.
Read our full JBL Tune 770NC review
The best noise cancelling headphones for battery life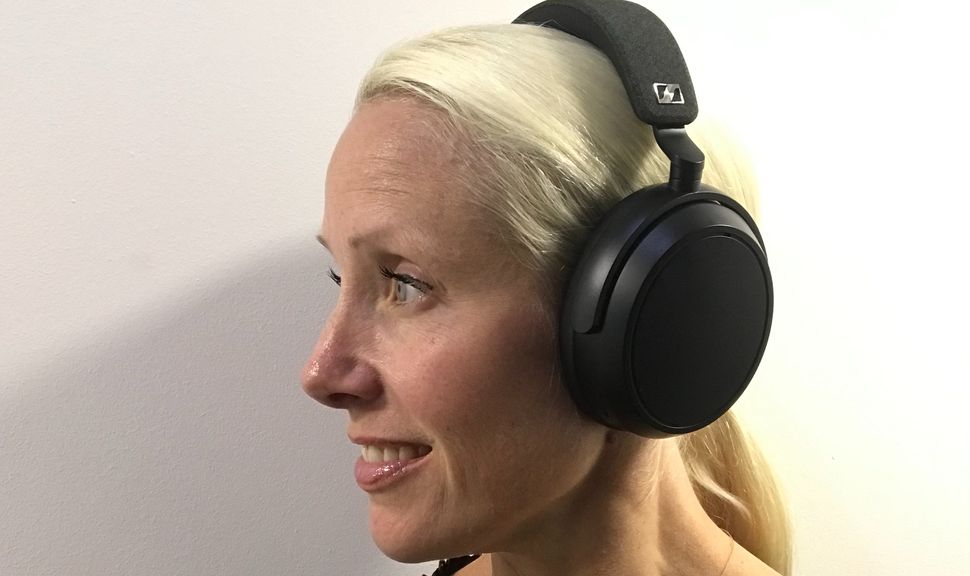 Best noise cancelling headphones for battery life
Specifications
Frequency response:
6 Hz to 22 kHz