The best noise-cancelling headphones 2023: top ANC headphones for every budget
Best
Contributions from
last updated
Tune in with the best noise-cancelling headphones
VERDICT
REASONS TO BUY
REASONS TO AVOID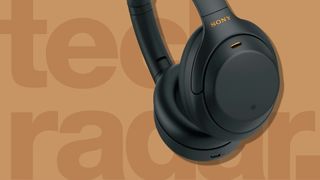 (Image credit: Future)
Editor's note: September 2023
Want to skip straight to this roundup's newest addition? That would be the spring 2023-issue Sony WH-CH720N, a great new Sony over-ear option without the usual top-tier Sony price tag.
The noise-cancellation chops aren't snatched straight from the Gods, granted, but they're affordable and they bring a lot of high-end features outside of their support for ANC. Did we mention their lightness and long battery life? Excellent for travel or for heading back to school then. (Sorry!)
Becky Scarrott, Senior Staff Writer, Audio
The best noise-cancelling headphones will upgrade your listening experience, delivering immersive audio in a range of environments – even on a noisy commute or in a busy office. Who wouldn't like a lovely sonic buffer between their ears and the world?
We've tested hundreds of noise-cancelling headphones, rating their sound quality, noise cancellation, battery life, comfort and extra features for the money. Our list below features only the best, and to be clear we mean designs with two cups that fit over your ears and a band that sits around your head – and (almost always) no wires to your device. However, if you're looking for noise-cancelling tech in a different design, take a look at our best true wireless earbuds and best noise-cancelling earbuds guides for more compact options with no wires. Want to go fully hi-res? Check out our best wired headphones buying guide.
If you want new headphones for a specific purpose, you'll also find noise-cancelling devices in our best running headphones and best workout headphones guides. Or, if you're after cheaper options, take a look at our best budget headphones guide where you'll also find some noise-cancelling models.
Whatever your budget, preferred style or desired features may be, we've picked out the best noise-cancelling headphones you can buy right now. Our choices are based on value for money, design and sound quality, so there's something for everyone.
The best noise-cancelling headphones 2023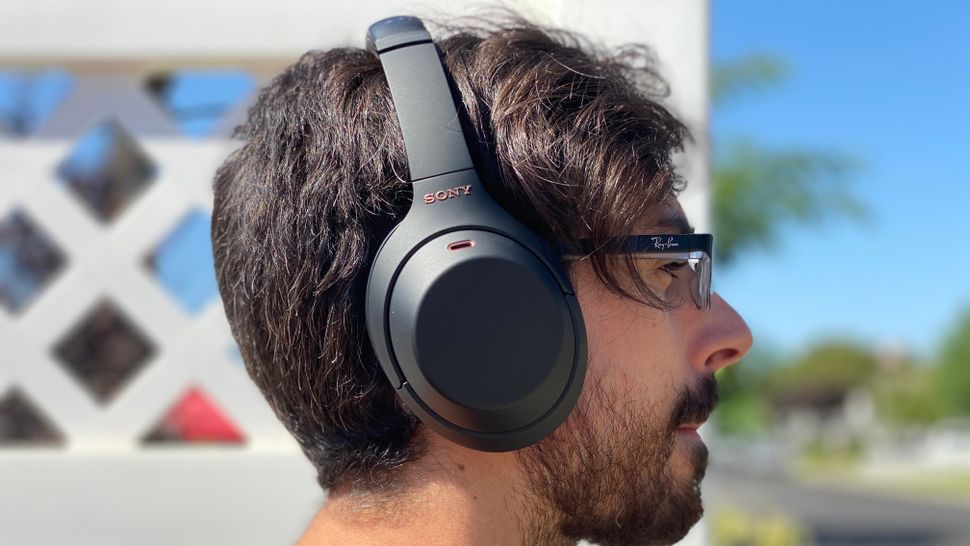 The best noise-cancelling headphones for most people
Specifications
Frequency response:
4Hz to 40kHz
Drivers:
1.57-inch dome type
Reasons to buy
+
Improved noise-cancellation
+
DSEE Extreme audio upscaling
+
Multipoint pairing
The Sony WH-1000XM4 headphones deliver excellent noise cancellation and surprising sound quality in a lightweight, comfortable design. While they don't look significantly different from their predecessors, the Sony WH-1000XM3 (which recently joined the big gig in the sky), a number of extra features including multipoint pairing, DSEE Extreme upscaling, conversational awareness and auto-play/pause using a built-in sensor all help the WH-1000XM4 claim the title of best noise-cancelling headphones right now – yes, even though they've been superseded by the WH-1000XM5 (listed below).
By every possible metric, the Sony WH-1000XM4 are a wonderful pair of wireless noise-cancelling headphones. They deliver exactly what they promise and then some thanks to their exceptional noise cancellation and cutting-edge codec support. In our tests we listened to Janelle Monae's absolute banger Make Me Feel. It sounded supremely powerful on the WH-1000XM4 headphones, from the bop of the percussion to the wall of sound that accompanies the pre-chorus.
On top of the adjustments listed above, the Sony WH-1000XM4 support Sony's 360 Reality Audio format that enables spatial audio on stereo headphones plus the LDAC codec that can send a bitrate of up to 990 kbps. The unfortunate bit there, though, is that it no longer supports aptX or aptX HD, so your Hi-Res Audio support mileage may vary.
Read more: Sony WH-1000XM4 review
The best noise-cancelling headphones on a budget
Specifications
Frequency response:
7Hz - 20kHz
Reasons to buy
+
Great sound balance
+
Lots of detail
+
Good smart features
Reasons to avoid
-
Less advanced ANC than pricier models
-
Sound is a little constrained
-
Plastic feels a bit cheap
For the price, these are very impressive a reliable noise-cancelling headphones. Being half the price of the Sony XM4, their sound blocking is less total, it's only natural. They let in more sound across the range, so you hear more low noise from traffic as well as more high-end leakage – but they do a good job of stamping down on the volume of the noise coming in from outside, so you can hear your music or podcasts much more clearly without cranking it up, which is the important thing.
In our testing, we found that walking along a busy road, music was easily hearable at only 25% volume. We did have to crank the volume up quite high to hear dialogue in a rom-com while travelling on a plane, but the job was done well overall.
When it comes to audio quality, the balance is spot on – rich bass that isn't overwhelming, treble that clear and shiny, and room for instruments to express themselves in the mids. Detail is very strong here, but it does all sound less natural and open than higher-quality headphones.
When it comes to features, they're strong too – wired listening, sound adjustments through the app, 360 Reality Audio, adaptive noise control options… they're just superb value.
Read more: Sony WH-CH720N review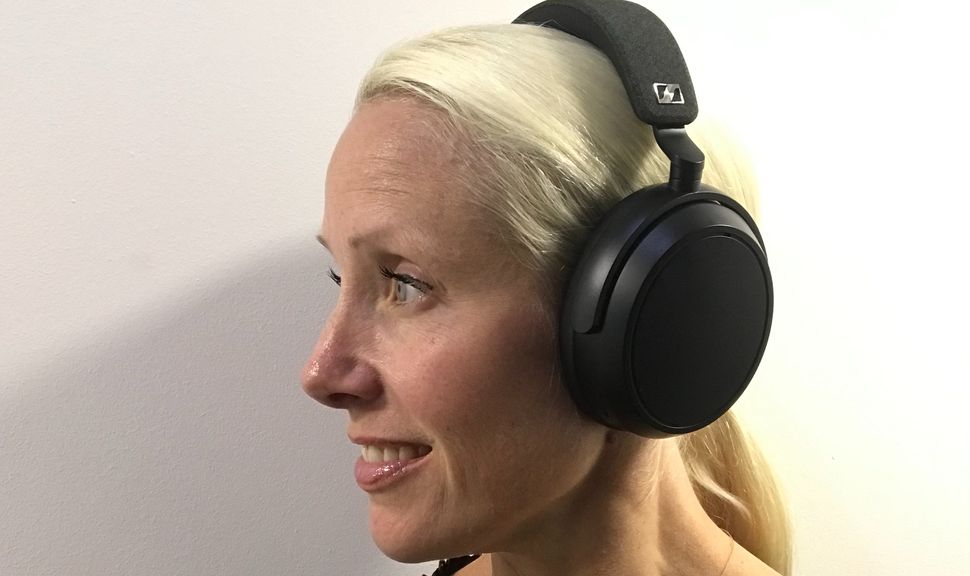 The best noise-cancelling headphones for battery life
Specifications
Frequency response:
6 Hz to 22 kHz
Reasons to buy
+
Neutral, crisp, detailed sound
+
Excellent ANC and transparency
+
Incredible battery life even with ANC
Reasons to avoid
-
A little plain aesthetically
-
Design doesn't fold up into the headband
The Sennheiser Momentum 4 Wireless are the newest wireless over-ear headphones from Sennheiser. They have an incredible battery life, a likeable app, an extensive feature set, easy on-ear controls, a zealous sound that'll have you nodding your head happily wherever you go and, importantly, talented noise cancellation that adapts to your surroundings.
We found the design to be a bit boring. Sennheiser has ditched its slightly quirky anchored aluminium headband for a more business-like black plastic and fabric aesthetic. But as soon as we put them on, the design choices were forgiven.
They're an evolution of the November 2019-issue Sennheiser Momentum 3 Wireless. We commended them for their excellent sound, feature set, built-in Tile tracking (so you needn't lose them) and active noise-cancellation (ANC) but we were disappointed by the 17-hour battery life. The Sennheiser Momentum 4 Wireless now boast a whopping 60-hour battery life even with ANC deployed, and to save you the bother of checking, we'll tell you right now that you only get 30 hours from the Sony XM3, XM4 and XM5 models.
The sound quality and battery life are excellent here and the ANC truly shines. We particularly rated the tweakable ANC, which works a treat (you can actually control it by 'pinching' the right ear cup in the same way you would to pan in and out of photos on your smartphone). If you want fantastic noise-cancelling in a design that boasts strong battery life, these are for you.
Read more: Sennheiser Momentum 4 Wireless review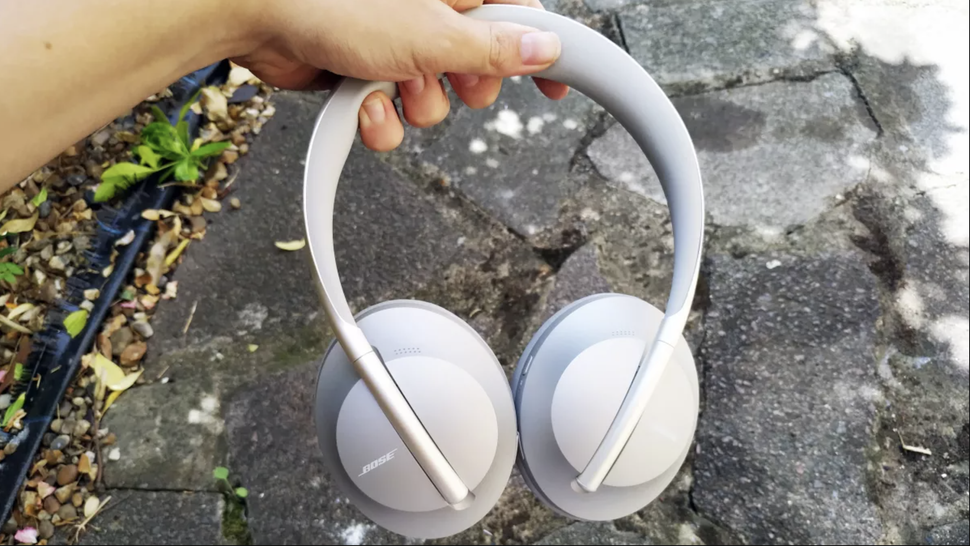 The best noise-cancelling headphones for making calls
Reasons to buy
+
Outstanding noise cancellation
+
Fun, lively sound
+
Elegant design
Reasons to avoid
-
Battery life could be better
They don't quite beat the Sony WH-1000XM4 in terms of battery life and price. However, the Bose Noise Cancelling Headphones 700 are still a brilliant pair of over-ear cans – and the best Bose headphones we've reviewed.
Traditionally, noise-cancelling headphones have been designed to block out the environmental sounds around you, so that you can hear your music more clearly (or catch some shut-eye on a noisy flight). This can be really effective if you're listening to music. If you're making a phone call however, the person you're speaking to can still hear everything that's happening around you.
The Bose Noise Cancelling Headphones 700 seek to remedy this, by applying noise-cancellation to phone calls as well as music, which is a fantastic feature – that's why these are our top pick for the best noise-cancelling headphones for making calls. The sound quality is undeniably good, with a vibrant, lively character and well-balanced soundstage impressing during our tests.
If you're trying to decide between buying the Sony WH-1000XM4s and the Bose Noise Cancelling Headphones 700, we'd recommend going for the former because of that lower price and better battery life make these the best all-rounder noise-cancelling headphones. However, if you make a lot of calls and want to lose yourself in immersive audio, you can't go wrong with Bose either.
Read more: Bose Noise Cancelling Headphones 700 review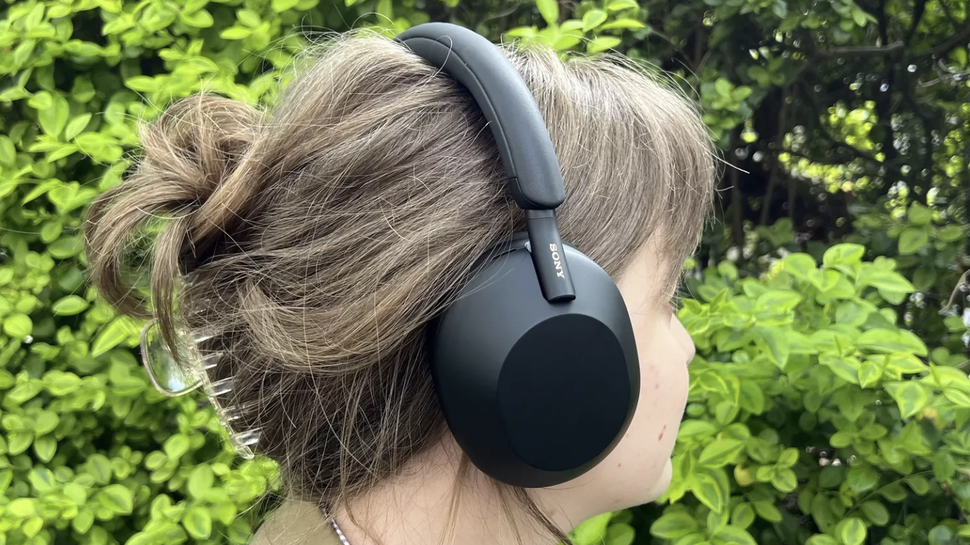 The best premium noise-cancelling headphones
Specifications
Frequency response:
4Hz to 40kHz
Reasons to buy
+
Excellent noise-cancellation
+
Wonderful sounding performance
+
Smart ambient features
+
An app you'll actually want to use
Reasons to avoid
-
New design is less portable
-
Still no water resistance
-
More expensive than previous models
-
Not a gigantic upgrade over the still-excellent WH-1000XM4
Sony has downsized the 40mm driver in the WH-1000XM4 headphones at the top of our list to the new 30mm driver in its latest WH-1000XM5 headphones. It's also changed the design. The XM5s no longer fold up completely. We were initially worried about these choices. Would the signature dynamism and space be lost with the smaller driver? Why change a design that's worked so well so far? Those fears were unfounded – they sound pretty much just as good as the exemplary XM4s, though we must admit they don't sound dramatically better, either.
Sony's again leaning on a one-two punch of both LDAC codec and DSEE Extreme support here to offer the best possible sound quality from your connected devices. LDAC is your hi-resolution audio option, and it's good: when Sinead O'Connor sings Nothing Compares 2 U she might as well be in the room with you, from forceful chorus to trembling bridge, these Sony cans pick up each inflection and sibilant cry with wondrous effect.
The noise cancellation here is without a doubt the best in the business, but the XM4s are still our favorite choice for most people. The XM5s are a solid option if you can afford a premium price tag and only the latest tech will do.
Read more: Sony WH-1000XM5 wireless headphones review
The best noise-cancelling headphones for audiophiles
Reasons to buy
+
Expansive, convincing sound
+
Sturdy construction
+
Good ANC
The Shure AONIC 50 headphones sport a wireless, active noise-cancelling over-ear design, selling at a premium price to compete with the likes of the Sony WH-1000XM4 and Bose NC 700 Headphones, and ensuring you still get great value for your money.
They provide listeners with a wide soundstage and great-sounding audio, all while feeling sturdily designed to last. In our tests, we were impressed by their energetic, textured, and detailed performance, which made our music sound characterful and emotive. While they might lack an auto-off feature and, annoyingly, any touch controls, when it comes to sheer audio quality, the Shure Aonic 50 know how to lure you in.
You won't find every feature under the sun here. However, the Shure AONIC 50 are laser-focused on delivering the best sound-quality of almost any noise-cancelling headphone – making them the best noise-cancelling headphones for audiophiles, even two years after their release.
Read more: Shure AONIC 50 review
The best luxury noise-cancelling headphones
Specifications
Frequency response:
20 - 22.000 Hz
Drivers:
Two titanium drivers
Battery life:
50 hours (38 hours with ANC on)
Reasons to buy
+
Beautifully built
+
Exceptional audio quality
+
Very good noise cancellation
Reasons to avoid
-
Extremely pricey compared to rivals
-
No auto-pause feature
The Bang & Olufsen Beoplay H95 are beautifully made noise-cancelling headphones. They offer a level of luxury that we've come to expect from the Danish audio brand.
These headphones offer expansive sound and come with an excellent control app. Noise cancellation is also very good, and we found it blocked out nearly all ambient sound - and like the audio, that's fully adjustable to your liking, too.
As you might expect with a high-end pair of headphones from B&O, they're extremely expensive. They won't amuse vegans either given their use of genuine leather, but they're gorgeous looking and feel great. If you want excellent quality and have the budget to match, then it's worth considering this excellent pair of headphones. Just be aware of the strange omission of an auto-pause function when you take them off.
Read more: Bang & Olufsen Beoplay H95 review
The best stylish noise-cancelling headphones with a great battery life
Specifications
Frequency response:
10Hz to 20kHz
Reasons to buy
+
Class-leading battery life
+
Excellent ANC performance
Reasons to avoid
-
Lacks support for high-end codecs
-
Bass could be punchier
Offering class-leading battery life, terrific style and plenty of personalization when it comes to sound profiles thanks to a useful app, the Elite 85h is easy to recommend. That said, purists will bemoan the lack of high-end codec support and there are punchier headphones on the market at this price point.
When you consider that Jabra's Elite 85h headphones are the company's first attempt at premium wireless ANC headphones, the result is quite commendable. In our tests, we were impressed by the nicely balanced soundstage that favours warmth and clarity, allowing instrumentals to really shine without any of the muddiness found in the mids of bass-heavy headphones. They're also comfortable to wear and offer fantastic longevity for those long commutes or those times you simply forget to recharge.
If you want an alternative to Sony's WH-1000XM4, these are a great pair of noise-cancelling headphones. We can't wait to see what the company's next premium ANC headphones will accomplish.
Read more: Jabra Elite 85H review
The best noise-cancelling over-ear headphones for Apple devotees
Reasons to buy
+
Unbelievable audio performance
+
Brilliant extra features for iOS
+
Great noise cancellation
Reasons to avoid
-
No 3.5mm audio port
-
Limited features for Android
The Apple AirPods Max come with active noise cancellation, superb audio quality, and a design that sets them apart from most noise-cancelling headphones on the market. During our testing we were truly impressed by these headphones, but they're not for everyone.
Audio performance is exceptional and class-leading ANC impresses, but they're let down by their eye-watering price, lack of support for Hi-Res Audio codecs and lack of a 3.5mm audio port – audiophiles will be disappointed. What's more, for Android users they're simply a high-performance pair of noise-cancelling headphones with an unusual design. Yes they sound fantastic, but the price isn't worth it.
However, if you've already bought into the Apple ecosystem, you have a lot of money to burn, and you don't care about hi-res audio, you won't find headphones that sound better or are easier to use than the AirPods Max.
Read more: Apple AirPods Max review
The best headphones for sumptuous design
Specifications
Weight:
320g (without carry case)
Drivers:
2 x 40mm dynamic full range
Reasons to buy
+
Agile, detailed, class-leading sound
+
Supreme comfort during wear
+
Classy build and finish
Reasons to avoid
-
Battery life has been beaten
-
Noise cancellation is OK rather than excellent
-
Expensive
When it comes to sound, Bowers & Wilkins knows how to achieve premium audio quality and their flagship wireless headphones are proof of that. As we said in our review, the PX8 are the headphones to beat sonically. Yes, the ANC is OK rather than wonderful, but noise nixing does feature – what we mean is, these cans boast the kind of sound quality that normally means you have to forego ANC entirely. The agile, detailed and completely immersive sound they can produce is a level above just about everything else out there. It's exceptional and well worth the extra money if you value sound over all else.
The listening experience is much more than just audio quality though and this is where the Bowers & Wilkins PX8 shine above the rest. They marry subtlety and flair in a way that we've not seen other over-ear headphones do, with beautiful die-cast aluminum arms, diamond-cut bright metal detailing and a comfortable Nappa leather headband. It's not just style over function either, as the drivers inside the chunky ear cups have been angled to sit parallel to your ears (rather than parallel to the outside of the earcups) for seamless timing and precise sound.
The only really let down about the PX8s is the premium price tag that's attached to them. With even Apple's AirPod Max coming in less than them, these headphones are not cheap. But if you're prepared to pay extra for class-leading sound that comes in a super-stylish package, here you go.
Read our full Bowers & Wilkins PX8 review
How to choose the best noise-cancelling headphones for you
Why you can trust TechRadar We spend hours testing every product or service we review, so you can be sure you're buying the best. Find out more about how we test.
Design is hugely important, as a good pair of noise-cancelling headphones need to be comfortable for long listening sessions – look out for padded earcups and headbands in materials like memory foam for ultimate comfort.
Padded earcups also help with passive noise cancellation – in other words, they physically block sound from entering your ears. This works in tandem with active noise cancellation, with the best noise-cancelling headphones using a combination of the two methods to get rid of outside noise.
Not a fan of over-ear headphones? Our guide above is dedicated to headphones only — cups that sit over or on your ears with a band connecting them that fits over year head. But you can find true wireless earbuds with effective noise cancellation built-in, take a look at our best noise-cancelling earbuds guide instead.
As with any pair of headphones, the sound quality needs to be good, even if your focus is blocking out the world around you. How you define good sound quality depends on your personal taste. Do you like a warm, well-rounded sound, or do you prefer ultra high-fidelity that allows you to hear every single detail of your music? Are you a dedicated bass head or a classical music junkie?
Think about what works best for you so you know what to look for. With so many different noise-cancelling headphones out there, the choice can feel overwhelming if you don't know what's most important to you.
The best noise-cancelling headphones: FAQ
What is noise cancellation?
Noise-cancelling headphones use analogue and electronic methods to block out the environmental sound around you, allowing you to listen to your music in peace without distraction. Most noise-cancelling headphones make use of the following two approaches:
Passive noise cancellation: this is when the headphones physically block outside sound from reaching your ears, and this can be achieved in a number of ways. Noise-cancelling over-ear headphones typically have heavily padded earcups to achieve this, while in-ear headphones need to fit snugly in your ear to create a tight seal, stopping environmental sounds from entering.
Active noise cancellation: this method uses inbuilt microphones to analyze environmental noise and create 'anti-noise' frequencies that are mixed in with your music playback. This effectively cancels out the sound of your surroundings using analogue or digital filters.
Is it worth buying noise-cancelling headphones?
Much like with any purchase, it depends on how important noise-cancellation is for you. For most people, when wearing headphones, you want to be able to hear what you're listening to and not be distracted by environmental sounds.
While turning up the volume may help a little, a true pair of noise-cancelling headphones are able to filter out unwanted sounds more effectively without reducing the quality of the music or podcast you're listening to.
You'll be surprised how soon you become accustomed to noise-cancellation headphones and enjoying the relative silence away from the world.
How we test the best noise-cancelling headphones
We've tested every pair of the best noise-cancelling headphones on this list and to include them here, we were looking for each product to excel at a number of things.
The first, of course, is effective noise-cancellation. We tested for headphones that were able to block out sound effectively, no matter whether you're on a daily commute or simply taking a walk. We also looked at additional features like multiple noise cancellation modes or how well their transparency mode worked.
Audio performance was a key consideration too. Good noise cancellation should never have to mean poor sound quality – and we made sure to check thoroughly until we were satisfied that each pair of headphones here offer clear and powerful sound, irrespective of the deployment of ANC.
From there, we looked at Bluetooth connectivity. We tested for stable and reliable connections. After all, there's nothing worse than losing a track just as it reaches the good bit.
Next up, we wanted to ensure the headphones were designed with comfort and style in mind. We tested how comfortable they were for long periods of time and assessed their looks, too, from minimal to suitably stylish, while appreciating that everyone has different taste.
We also considered additional features, such as voice assistant integration and app support. Not all of the headphones in this list have perks such as these, but it's nice to know which extras you can pick up, regardless of your budget.
Talking of budget, we also considered whether the noise-cancelling headphones in this list were good value for money. That doesn't mean we only looked at budget headphones – far from it – but we wanted to make sure that each pair offered something that made their price worthwhile.
Our ultimate goal is to make sure you buy a set of noise cancelling headphones you'll be over the moon with. We want them to furnish you with good quality music, free of extraneous noise, for years to come. We hope we've achieved this
Sign up to receive daily breaking news, reviews, opinion, analysis, deals and more from the world of tech.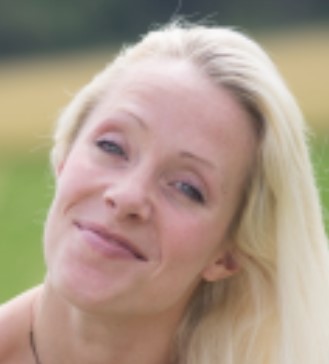 Senior Audio Staff Writer
Becky is a senior staff writer at TechRadar (which she has been assured refers to expertise rather than age) focusing on all things audio. Before joining the team, she spent three years at What Hi-Fi? testing and reviewing everything from wallet-friendly wireless earbuds to huge high-end sound systems. Prior to gaining her MA in Journalism in 2018, Becky freelanced as an arts critic alongside a 22-year career as a professional dancer and aerialist – any love of dance starts with a love of music. Becky has previously contributed to Stuff, FourFourTwo and The Stage. When not writing, she can still be found throwing shapes in a dance studio, these days with varying degrees of success.