The best headphones 2023: top cans from Sony, Bose and more
Best
Contributions from
last updated
The absolute best headphones in every style, for every budget
VERDICT
REASONS TO BUY
REASONS TO AVOID
BEST HEADPHONES: QUICK MENU
1. The list in brief
2. Best headphones overall
3. Best earbuds overall
4. Best budget headphones
5. Best budget earbuds
6. Best premium headphones
7. Best premium earbuds
8. Best mid-priced earbuds
9. Best ANC headphones
10. Best ANC earbuds
11. Best for sound
12. Best for design
13. Best wired earbuds
14. How to choose
15. How we test
16. Latest updates
A pair of the best headphones are pretty much indispensable to modern living, but there are many different types and models to choose from now, it's hard to know where to start.
That's where we come in – we've tested all the best headphones and earbuds over the years, and know exactly what makes a great pair, including sound quality, comfort and convenience. Our recommendations also also consider extra features, such as battery life, noise cancellation and control apps.
Many people still prefer the best wired headphones for their audio quality, so we do have wired models here, but the convenience of wireless cans means that these are by far the most popular option, which is why so many options in our guide are wireless. You'll also find the top immersive options in our best noise-cancelling headphones list, which are great for travelling and drowning out ambient noise in offices.
Our picks of the best headphones stretches across all kinds of budgets, but if you're looking to buy a new pair right now then you're in luck as there are plenty of savings to be had – just take a look at our roundup of the best Black Friday headphones deals or best Black Friday earbuds deals. Also, check out our list of the best cheap headphones for more affordable options.
Written by
Becky is a senior TechRadar writer (which she has been assured refers to expertise rather than age) focusing on all things audio. Before joining the team in early 2022, she spent three years at What Hi-Fi? reviewing everything from wallet-friendly wireless earbuds to huge high-end sound systems. Prior to gaining her MA in Journalism in 2018, Becky freelanced as an arts critic alongside a 22-year career as a professional dancer and aerialist – any love of dance starts with a love of music. Becky has previously contributed to Stuff, FourFourTwo and The Stage.
The quick list
Want to cut to the chase and find out which headphones are the best? Below, you'll find a roundup of our choices. You can also jump to a more detailed review of every pick, along with our price comparison tool to help you find the best deals.
Load the next 6 products...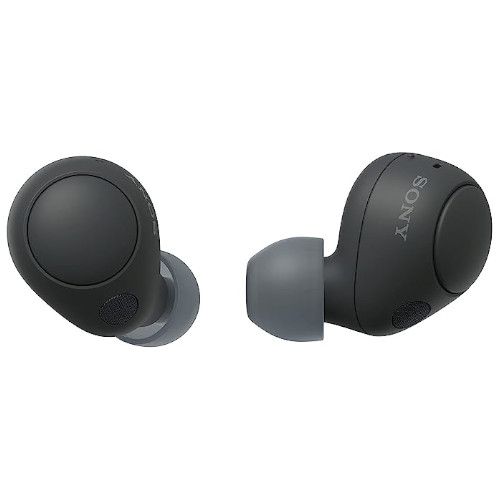 Best mid-priced earbuds
Best mid-priced earbuds with ANC
These are unbeatable when it comes to audio quality and noise cancellation at this price, although it's a shame they lack hi-res support, and a few other small features.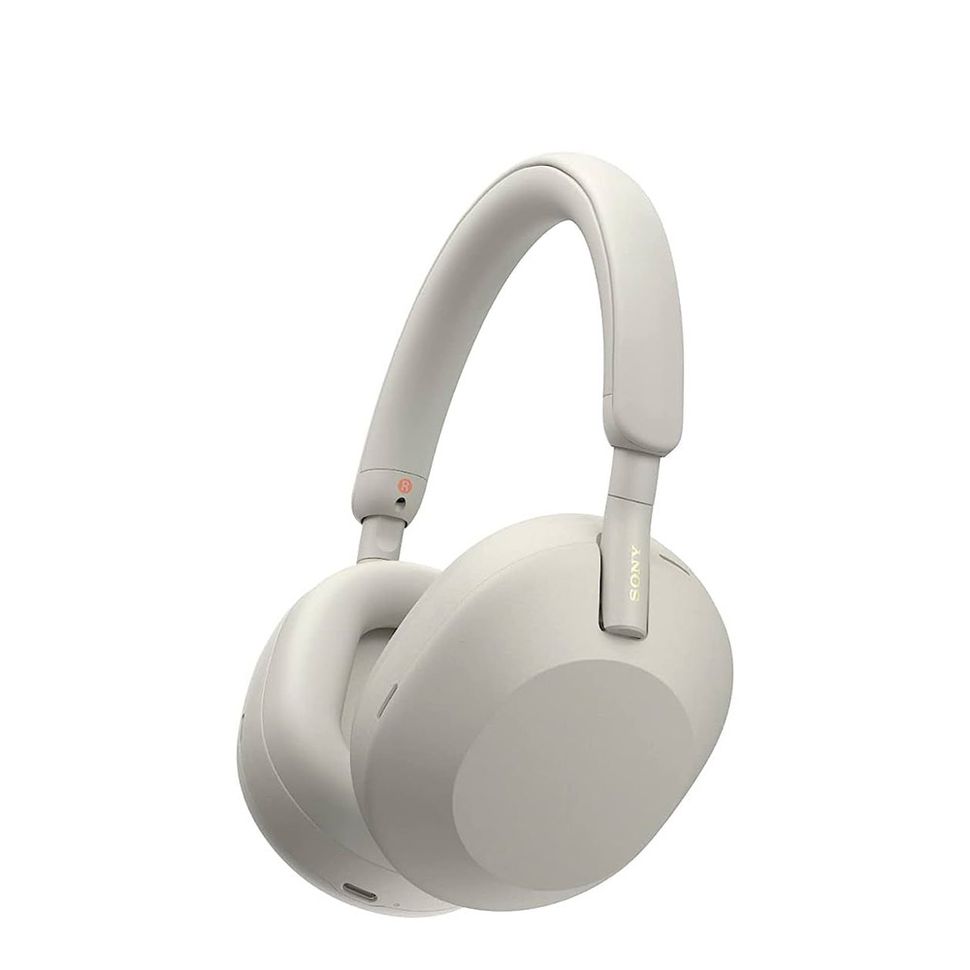 Best headphones for ANC
Best headphones for noise cancellation
The newer version of the cans at number one, these boast best-in-class active noise cancellation but at a higher price. The older ones are better value, but these are excellent.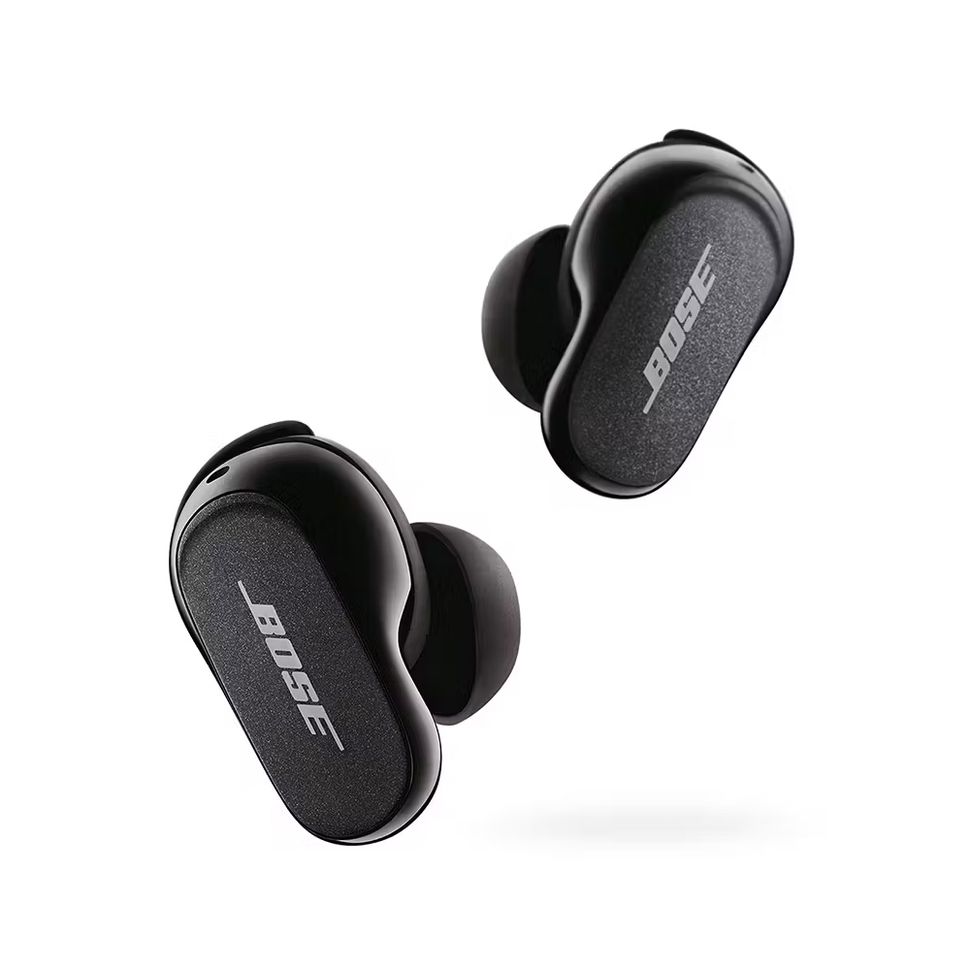 Best ANC earbuds
9. Bose QuietComfort Earbuds II
Best earbuds for noise cancellation
These are the masters of noise cancellation in earbud form, and they sound rewarding, too. The lack of hi-res support is a shame, but they're superb overall.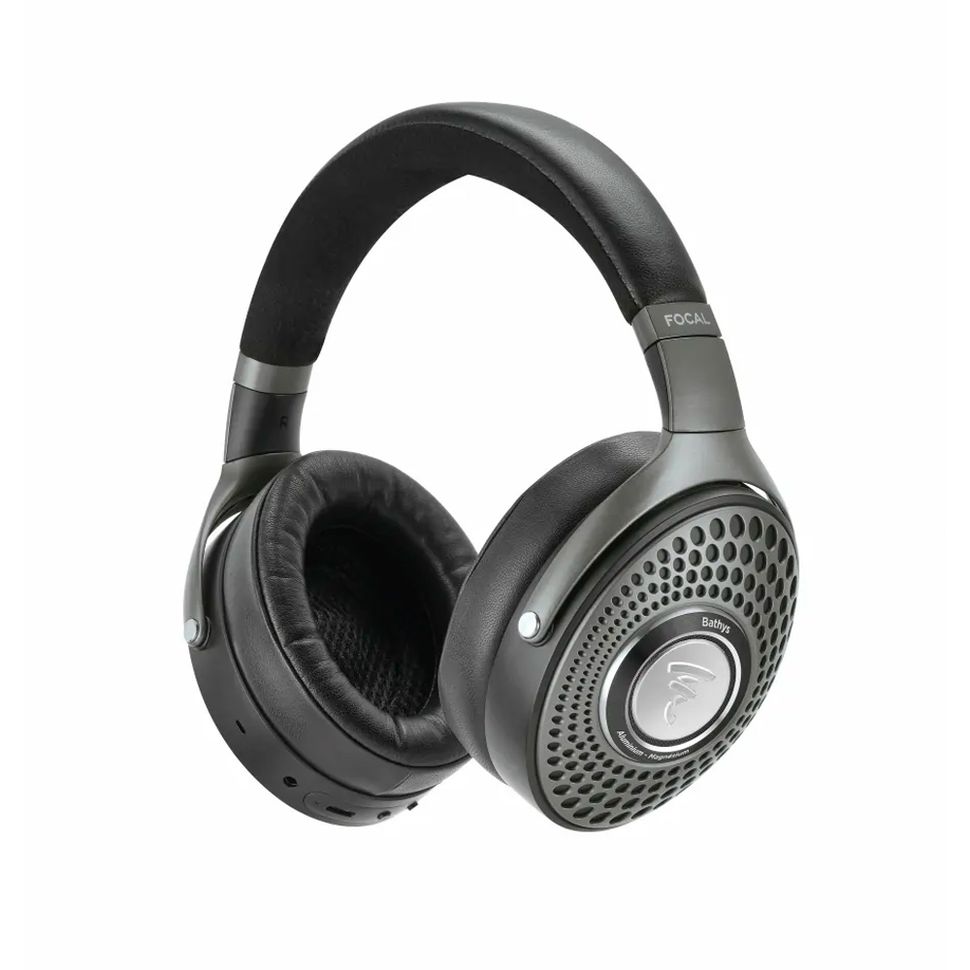 Best for sound
Best headphones for wireless audiophiles
Combining wireless and smart versatility with high-end sound, Focal Bathys are the best of both worlds, giving you the ability to access DAC mode for true hi-res audio. It all comes at a high price, though.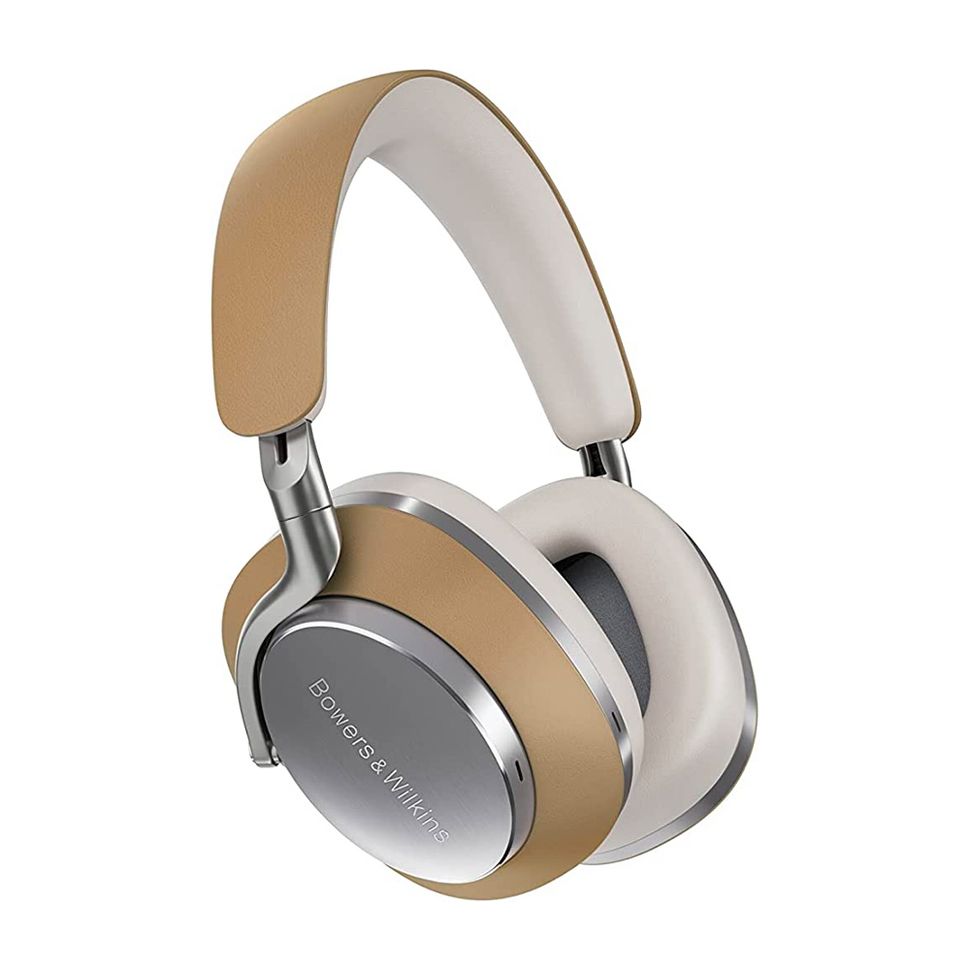 Best for design
Best headphones for sleek design
These deliver awesome detail and balance, and pretty good ANC, along with other smart features. As do lots of other cans here, but the PX8 look and feel better than basically anything else.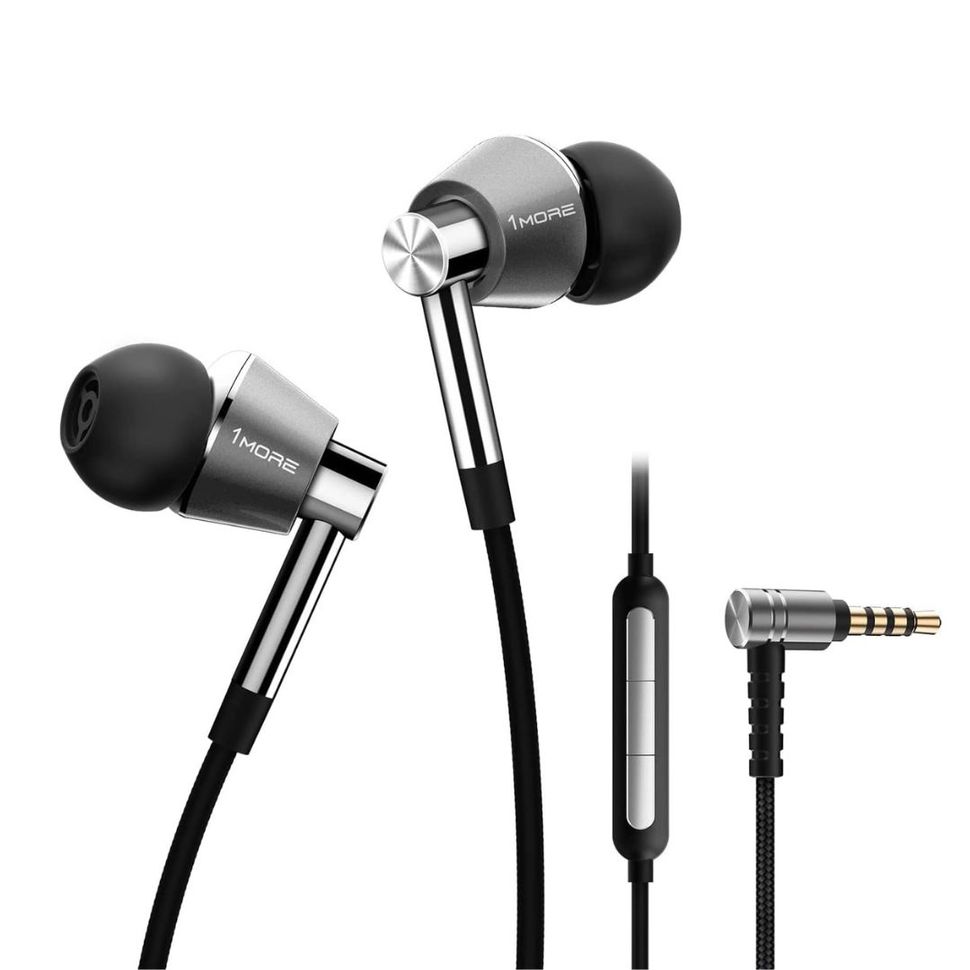 Best wired earbuds
The best wired buds for most people
These are unmatched on value. Their stellar audio quality rivals that of some of the best headphones of any kind, but they're a fraction of the price of the high-end stuff. A musical bargain.
The best headphones of 2023
Why you can trust TechRadar We spend hours testing every product or service we review, so you can be sure you're buying the best. Find out more about how we test.
Below you'll find full write-ups for each of the best headphones in our list. We've tested each one extensively, so you can be sure that our recommendations can be trusted.
The best headphones for most people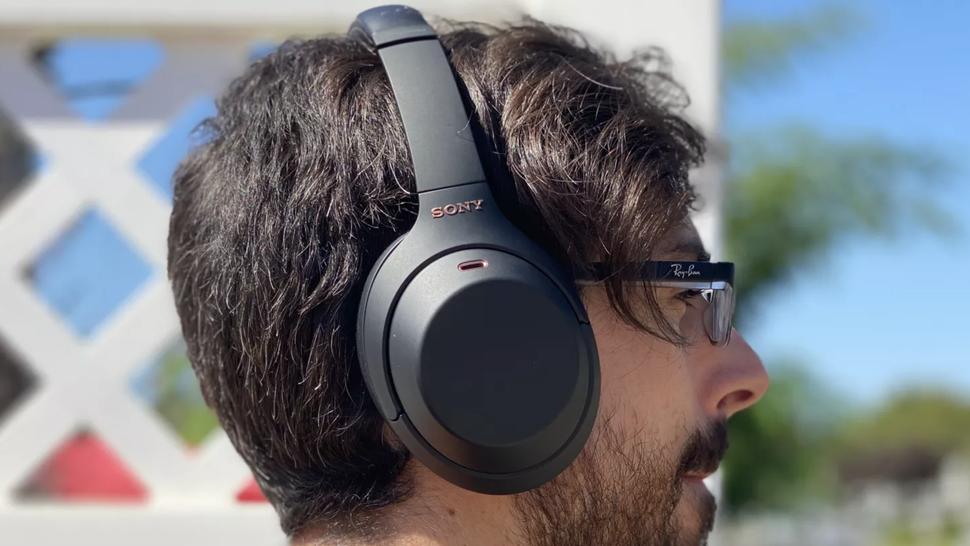 The best headphones for most people
Specifications
Frequency response:
4Hz to 40kHz
Drivers:
1.57-inch dome-type
Reasons to buy
+
Great active noise cancellation and sound
+
DSEE Extreme audio upscaling
Reasons to avoid
-
Not water-resistant
-
Newer, more expensive headphones can beat them
Buy them if:
✅ You want versatile headphones that sound good: The Sony WH-1000XM4s deliver hgh-quality sound in a lightweight folding design.
✅ You're working from home and need some peace and quiet: With the volume turned up and the noise cancelling on, the WH-1000XM4s can provide an aural nirvana.
Don't buy them if:
❌ You plan on bringing them to the gym or beach: A looser fit and lack of water-resistance should make you think twice before putting them inside your gym bag.

❌ You take tons of conference calls: While these are great for travel, their call quality isn't that strong.
Released in August 2020, Sony's WH-1000XM4 headphones have remained a firm favorite. They were voted as the best wireless headphones at TechRadar Choice Awards in 2021 and even though the WH-1000XM5s have since been unveiled in 2022, we still think they're the better all-rounder.
With features such as multipoint pairing, DSEE Extreme upscaling, conversational awareness and auto-play/pause using a built-in sensor, they're still full of great tech. A substantial 30 hours of battery life (with ANC turned on) is also in line with competing headphones at this price point.
The WH-1000XM4s offer warm and balanced audio quality thanks to 40mm drivers as well as excellent noise cancellation. They also support Sony's 360 Reality Audio format, which delivers spatial audio on stereo headphones, plus the LDAC codec that can send a bitrate of up to 990 kbps.
On the design front, we found them to be incredibly comfortable and lightweight in our testing. While they do lack water resistance, these minimalist headphones (they only have two physical buttons for turning them on/off and pairing) are nonetheless still very sturdy.
While the Sony's WH-1000XM4 can be beaten on sound and ANC quality by newer and more expensive models, they're usually available for cheaper now, which makes them even better value than they were before.
Read our full Sony WH-1000XM4 review
The best earbuds for most people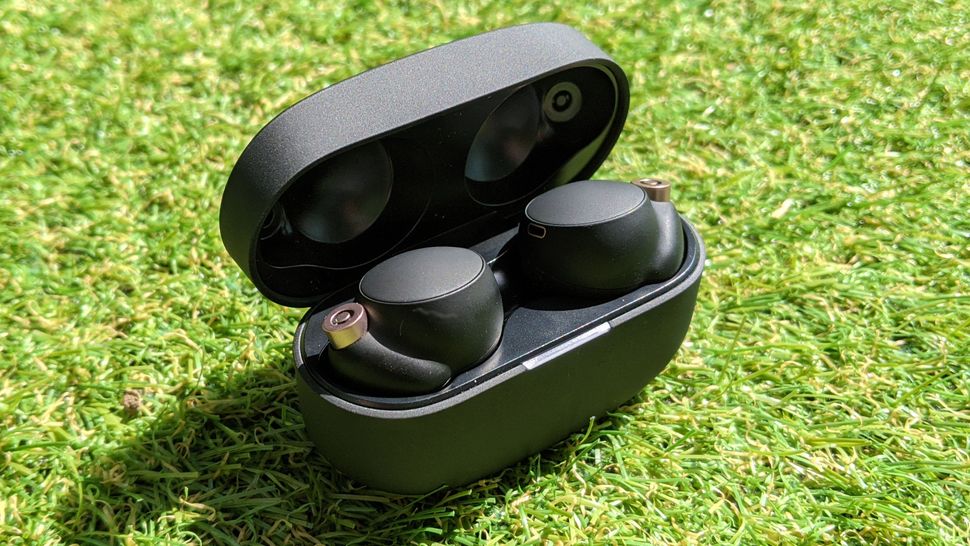 The best earbuds for most people
Specifications
Frequency response:
20-40,000Hz
Battery life :
8 hours (earbuds) 16 hours (charging case)
Reasons to buy
+
Rapid, full-bodied and eloquent sound
+
Impressive call quality
Reasons to avoid
-
Unremarkable battery life
-
No aptX support
Buy them if:
✅ You know a great control app when you use one:
The Sony Headphone app is an absolute tour de force of stability, functionality and general usefulness.

✅ You love life's little conveniences: "Speak to chat". Adaptive noise cancelling. "Quick attention". IPX4. The WF-1000XM4 just want to make your life easier.
Don't buy them if:
❌ Noise cancelling is more important than sound quality: Taken on their own, the WF-1000XM4 cancel noise well. But other true wireless buds do it better – specifically, the Bose QuietComfort Earbuds II.

❌ You're away from an outlet for long periods: A best-case 24 hours of battery life isn't bad, but it isn't anything special either.
If you prefer true wireless in-ear buds, then the Sony WF-1000XM4s are the perfect option for most people. Voted best in-ear headphones at the TechRadar Choice Awards in 2021 – the same year they were launched – they have continued to top our list and for good reasons.
With the Sony WF-1000XM4s, Sony has combined performance, ergonomics and build quality in a noise cancelling true wireless package. Features such as auto-pause and being able to tune the buds' sound to the shape of your ears are truly useful.
Once you've managed to tune the buds and fit them comfortably, which we found during our testing took a little bit of fiddling, you'll be greeted by a full-bodied and eloquent sound. With DSEE Extreme audio upscaling, multipoint pairing and support for a LDAC codec (though notably no aptX or aptX HD), they deliver exactly what's promised.
Battery life, which is a total of 24 hours between the buds and case, isn't very exceptional compared to competitors. But this is more than made up for by Sony's feature-packed control app, which offers adjustable EQ, custom presets and more.
While other true wireless earbuds surpass the Sony WF-1000XM4 in particular areas – in terms of noise cancellation, for example, or music fidelity – no other model comes close to offering such excellent quality across the board. That's why the Sony WF-1000XM4 are hands-down the best true wireless earbuds you can buy today – often at a discounted price too.
Read our full Sony WF-1000XM4 review
The best budget headphones