The best Sony headphones come in all shapes and sizes, including over-ear headphones, earbuds and true wireless earbuds. Because there are lots to choose from, it's safe to say that Sony makes many of the best headphones you can buy today. But with different styles, models and price points, it can get confusing. That's why we've created this guide to help you decide which are right for you.
Several pairs of Sony headphones will blow you away with their top sound quality and excellent performance. This includes the Sony WF-1000XM4 earbuds, which are our top pick for the best true wireless earbuds of 2022. The same goes for Sony's over-ear headphones. Many of Sony's over-ear models, like the Sony WH-1000XM4 headphones, deliver best-in-class noise-cancelling, sound quality and offer wireless connectivity.
The good news is, you don't have to spend a fortune for a good pair of headphones or earbuds from Sony. Even some of the cheaper Sony headphones you can buy right now are fantastic choices if you're on a budget or looking for a second pair to keep at work or wear to the gym.
Whether you're looking for cheap headphones or a pair of audiophile-grade cans, read on for our selection of all the top Sony headphones and buds that we've tested, reviewed and ranked over the past few years.
Our top Sony headphones picks
The best Sony headphones of 2022
Why you can trust TechRadar We spend hours testing every product or service we review, so you can be sure you're buying the best. Find out more about how we test.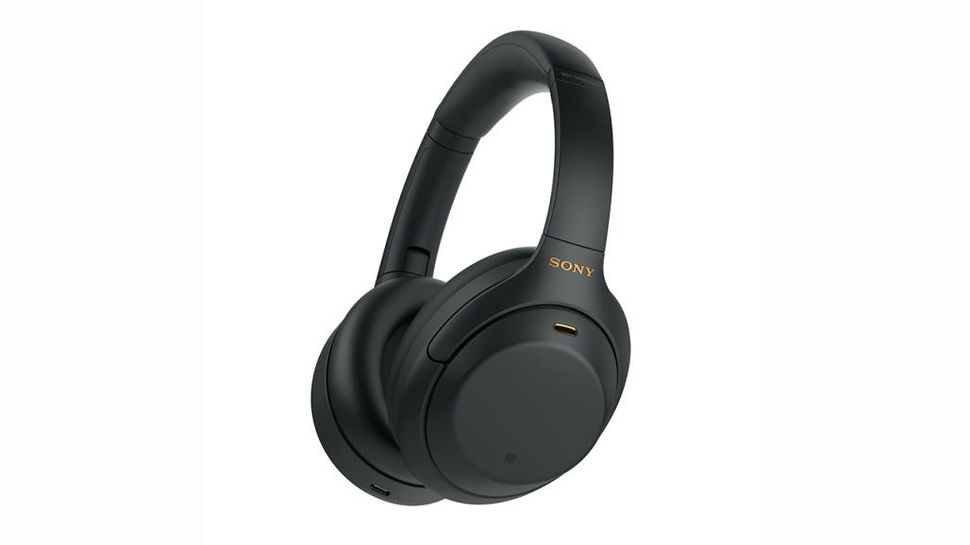 The Sony WH-1000XM4 deliver excellent noise-cancellation and surprising sound quality all in a lightweight, comfortable design.
While they don't look significantly different from their predecessors, the Sony WH-1000XM3, a number of new features including multipoint pairing, DSEE Extreme upscaling, conversational awareness and auto-play/pause using a built-in sensor all help the WH-1000XM4 claim the title of best headphones in 2022.
By every possible metric, the Sony WH-1000XM4 are a wonderful pair of wireless noise-cancelling headphones. They deliver exactly what they promise and then some thanks to their exceptional noise cancellation and cutting-edge codec support.
On top of the adjustments listed above, the Sony WH-1000XM4 support Sony's 360 Reality Audio format that enables spatial audio on stereo headphones plus the LDAC codec that can send a bitrate of up to 990 kbps. The unfortunate bit there, though, is that they no longer supports aptX or aptX HD, so your Hi-Res Audio support mileage may vary.
Read more: Sony WH-1000XM4 Wireless Headphones review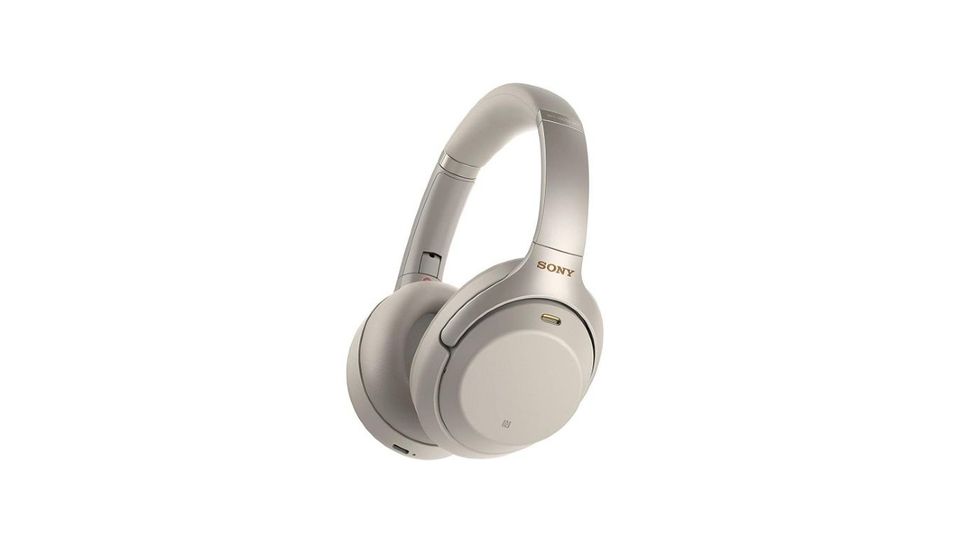 The Sony WH-1000XM3 were our overall favorite headphones, wireless headphones, and noise-cancelling headphones two years in a row – before being usurped by the XM4.
They might still be better for audiophiles though, thanks to aptX HD and Sony's LDAC, two of the best ways to listen to hi-res audio, and as they're wireless, you don't need to mess around with cumbersome wires.
The WH-1000XM3's also come with Google Assistant integration, and as of 2019, Amazon Alexa integration, which means you have instant access to a voice assistant wherever you are.
This alongside the stellar noise-cancellation capabilities makes the WH-1000MX3s perfect for commuting, whether you need a pair of cans to get your through your daily journey to work, or a long haul flight.
Read more: Sony WH-1000XM3 review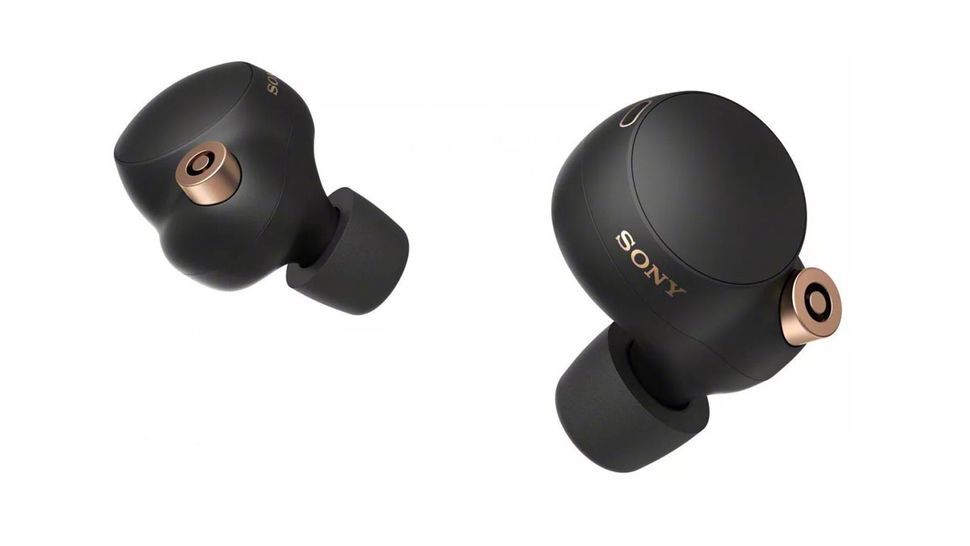 Sony is largely responsible for the rude health of the active noise-cancelling true wireless earbuds market, and with the WF-1000XM4, the company has combined performance, ergonomics, and build quality more effectively than ever before.
Compared to their predecessors, the Sony WF-1000XM3, the new wireless earbuds offer enough quality-of-life features to make them worth upgrading to, even if they are more expensive.
While other true wireless earbuds surpass the Sony WF-1000XM4 in particular areas – noise cancellation, for example – no other model comes close to offering such excellent quality across the board. That's why the Sony WF-1000XM4 are hands-down the best true wireless earbuds you can buy today.
Read more: Sony WF-1000XM4 review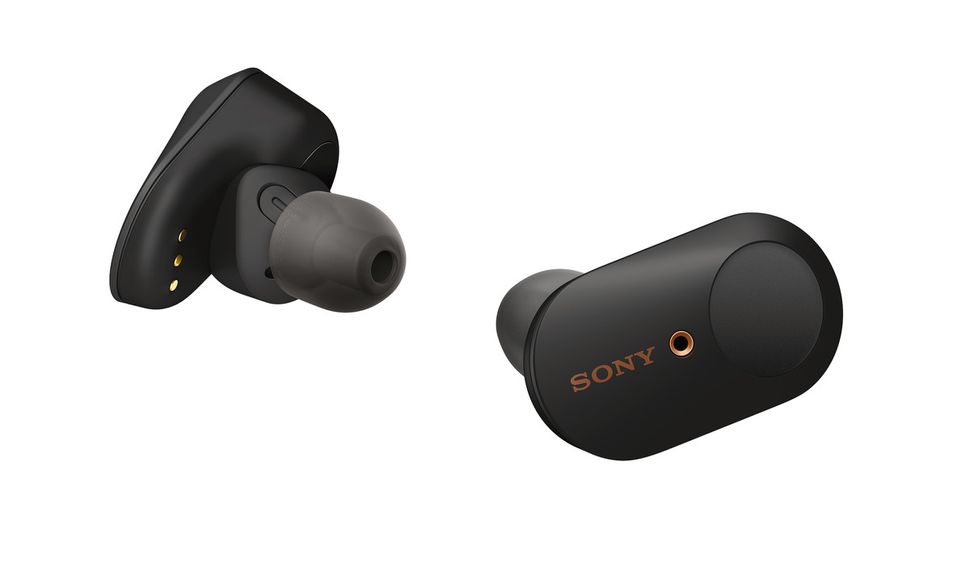 For nearly two years, the Sony WF-1000XM3 were best true wireless earbuds you could buy – until they were usurped by the WF-1000XM4.
However, the Sony WF-1000XM3 are still worth considering, not least because you can usually find them discounted by significant amounts.
The Sony WF-1000XM3 still manage to offer a level of noise-cancellation that's exceedingly good for a pair of earbuds, fist-pumping musicality, a sleek design, and a decent battery life.
Read more: Sony WF-1000XM3 review

There's a lot of competition in the true wireless space at the moment – even on budget buds like these from Sony. But the WF-C500 true wireless earbuds are sensibly specified, very light and comfortable, and have a choice of control methodologies that all work well.
At 20 hours, the all-in battery life is a little disappointing. However, 10 hours from the buds alone isn't all that bad and should suit more people.
The sound is rapid, detailed and thoroughly engaging with some areas of real expertise. But there's a confined soundstage and lack of bass extension, which means if audio performance is your top priority it might be worth spending a bit more.
Read more: Sony WF-C500 review

With solid audio, great battery life, and Bluetooth connectivity, the Sony WH-CH510 are excellent bang for your buck. A slightly flimsy build may be a dealbreaker for some, but for most it'll be a worthy sacrifice at this price; these wireless on-ear headphones will set you back only $59 in the US, £50 in the UK and AU$89 in Australia.
If you're looking for headphones at this price point, you're likely already willing to make a few sacrifices. Thankfully, most of the compromises Sony has made with the WH-CH510 haven't been too crucial – the lack of analog input mirrors the loss of the 3.5mm port on most modern smartphones while the lightweight, plastic construction improves their portability and comfort.
For those chasing something that is substantially more sturdy or sporting a 3.5mm port, you're unlikely to find an alternative at the same price point that's also wireless, let alone boasts solid battery life and sound.
Read more: Sony WH-CH510 review

The Sony LinkBuds are the strangest true wireless earbuds we've seen. They're the world's first open-ring in-ear headphones, a design that leaves your ear canals totally free to hear your environment while you enjoy music, listen to podcasts, or take phone calls. A great option for listening on-the-move to stay aware of your surroundings or in a shared office space.
They're also Sony's smallest earbuds to date, much daintier than the Sony WF-1000XM4. They boast ingenious controls that mean you don't have to fumble with the miniature housings to adjust music playback. Instead, you can tap your face to skip tracks, change the volume, and take calls.
The audio quality is exceptional, with a remarkably wide soundstage that gives every instrument in your favorite songs the room they need to shine. Detail, clarity, and rhythmic accuracy are also excellent.
The open fit does come with some drawbacks, though; the bass response isn't particularly powerful, and being able to hear your environment means the detail you get from the LinkBuds can be obscured by whatever's going on in the background.
Read more: Sony LinkBuds Review
---
If you can still find these headphones, the older generation of Sony's noise-cancelling cans are still brilliant – and you may be able to find them slightly cheaper than the third-gen model, the WH-1000XM3.
At around the same price as the Bose QC35, the Sony WH-1000XM2 offer better features, including an ambient noise mode that only lets in mid-to-high frequency tones (announcements over a loudspeaker, for instance) and Quick Attention mode that allows you to let in all outside noise without taking off the headphones.
Like the WH-1000XM3s, they also support aptX HD and LDAC for Hi-Res Audio – in fact, all of the features mentioned above can also be found in the most recent model.
Aside from a few cosmetic changes, the main difference between the two is that the WH-1000XM2s don't come with voice assistant integration – so if that's important to you, stick to the the WH-1000XM3s or the newer XM4s.

Read more: Sony WH-1000XM2 review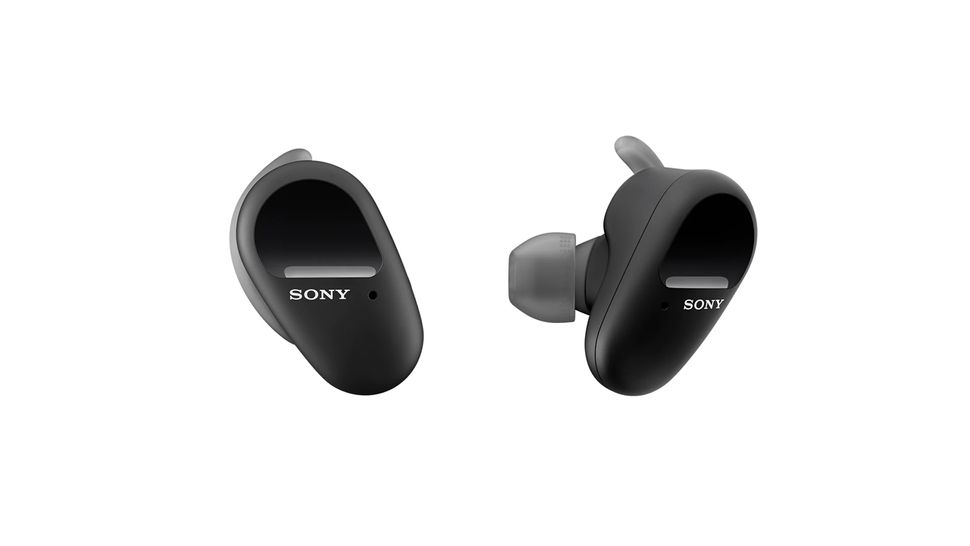 The Sony WF-SP800N, are a triple-threat. They're IP55-rated to be sweatproof and dustproof, but they're also pretty good for commuters because they have active noise cancellation built in – which is rare for a workout pair of earbuds – and work well for demanding music lovers thanks to their support for Sony's new spatial audio format, 360 Reality Audio.
They can be a little uncomfortable to wear for long periods of time, however, and the bass is bit muddy for our liking – still, these true wireless earbuds are well worth a look.
Read more: Sony WF-SP800N review

The Walkman NW-WS413 is marketed for active use and work. But because it's waterproof and has a built-in MP3 player, it's ideal for swimming.
There's 4GB or 8GB of storage and buttons on the side, which means it's a bit bigger than other headsets–but not annoyingly so. There's a sprung connective clasp around the back of your neck, which ensures it's secure.
Depending on how the water sloshes around your ears, sound quality can either be excellent or a bit muffled. But it's an improvement over the sound performance of most bone conduction waterproof headphones. There's also an ambient sound mode, too.
The Walkman NW-WS413 also doubles as a great pair of running headphones. Although you can't connect them to your phone, they're otherwise a solid option for both sporting and general use with top sound quality, normal looks, and a comparatively low price.

If you don't like wired headphones but want the security of a neckband , the Sony WI-1000X are a great in-ear alternative.
The inclusion of aptX HD support puts these Sonys among of the best wireless headphones we've heard, and they provide a good level of noise-cancellation, making them a good choice for commuting.
While battery life may just be average at 10 hours, the WI-1000X are a great set of headphones for audiophiles on the go.
Read more: Sony WI-1000X review

For their price, you could do a lot worse than the Sony WF-XB700 True Wireless Headphones. They are a marked improvement on the original WF-1000X and WF-SP700N, and without a doubt our second-favorite Sony true wireless earbuds.
They're a result of years of hard work by Sony's audio design team that started its efforts with the divisive Sony WF-1000X and sports-focused Sony WF-SP700N before crafting the nearly perfect Sony WF-1000XM3 with active noise cancellation.
They have a fun, energetic sound quality, feel comfortable during long listening sessions and have an 18-hour combined battery life. We don't love their radar-disc shape and their lack of noise cancellation, but these are undoubtedly not Sony's best true wireless earbuds.
Read more: Sony WF-XB700 review

Despite the fact they're now a few years old, they're still a top option for noise-cancelling headphones – even if Sony has upgraded its headphones a few times since.
Like the newer models, they support hi-res audio, and sport features like Quick Attention mode, ambient noise mode (although we did find it can be temperamental), and are very adept when it comes to noise-cancellation.
So, why would you buy the oldest generation of Sony's noise-cancelling cans? Well, you'll likely find that retailers have cut the prices since the newer models launched, which means you could get yourself a fantastic deal on a still very capable pair of Sony headphones – if you don't mind losing the inbuilt voice assistant and quality of life updates offered by the WH-1000MX3s and the WH-1000XM4s.
Read more: Sony MDR-1000X review
Sony headphones: FAQs
Is Sony better than Beats?
It depends on what you're looking for. Sony headphones include a wide range of different models, from over-ear cans to wireless earbuds - and the brand's flagship model, the Sony WH-1000XM4, are our pick for the best headphones you can buy today.
Sony headphones tend to come with well-balanced feature sets, so if you're looking for a pair of good all-rounders, this brand is well worth considering.
Beats headphones have their perks, too. Many Beats headphones are optimized to work with iPhone, so they're a great choice for Apple fans. They also come in a wider range of colors and styles. A few models are also optimised for fitness, like the Beats Powerbeats Pro, which have an ear hook design to keep them secure.
Beats used to have a reputation for overly bassy audio performances, but the most recent models are more well-balanced.
Are Sony headphones good for running?
Some models are - but there are a few specs you should be looking out for. A long battery life, the ability to hear your surroundings, and on-ear controls are three key factors in choosing a good pair of running headphones.
You should also look for earbuds with IPX4 water resistance ratings or above, as they'll be protected from a little sweat or rain if you jog outside.
Of course comfort and fit are hugely important too - so look for Sony earbuds with interchangeable eartips in a range of sizes.
Sony headphones deals
Want to see what's on offer from the competition? Check out the best Bose headphones you can buy today