Sony has thrown everything it can into these much smaller earbuds, and given us an extra set of foam tips so they fit perfectly. LDAC, the firm's top-tier DSEE upscaler, and Bluetooth 5.3 are all here, battery life is competitive, and the sound is 100% bona fide Sony quality. However, for us, connectivity drop-outs, average ANC performance, and an app that looks a little busy at this flagship level add up.
Pros
+

Agile, meaty and fun listen

+

Very comfortable and secure earpieces

+

Battery life maintained from XM4
Cons
-

ANC can be beaten

-

Occasional connectivity issues

-

On-ear volume control is a tad hit and miss
Why you can trust TechRadar We spend hours testing every product or service we review, so you can be sure you're buying the best. Find out more about how we test.
Sony WF-1000XM5: Two-minute review
Sony's WF-1000XM5 are the most hotly anticipated earbuds of the year, and because the leaks regarding their smaller size have proved genuine, it's an open goal for Sony, right? They're 25% smaller and 20% lighter than the older class-leaders, but boast the same kind of sonic talents. Five sweet stars, surely?
Not quite. You'll see that we've knocked a whole star off in our rating above, which means we have some explaining to do.
They're still a compelling proposition, and some of the best noise-cancelling earbuds on the market, but it is our job to review objectively and thoroughly – and if certain priorities (including near-silence in the office) are paramount there may actually be alternatives that suit you better for the same money, as sacrilegious as that may sound. And we're about to tell you why.
First, a quick run-down of the improvements found in Sony's newest progeny: you now get Bluetooth 5.3 and three mics per earbud, including two feedback mics, as well as Sony's new dual integrated Processor V2 to unlock the potential of the HD Noise Cancelling Processor QN2e (you got two mics and one processor in the WF-1000XM4). This little setup is able to deliver three times more data than before. Still with us? Good.
Battery life is carried over from the older-generation model at a very respectable eight hours for the earbuds and 24 hours total in the case. A three-minute quick charge provides an hour of playtime, too.

You also now get four pairs of unique and premium-feeling polyurethane foam tips, including a new 'SS' size for smaller ears, which you don't get with Sony's older buds. There's a bone conduction sensor to detect the user speaking, plus the mesh on feed forward mic is better thanks to a redesign. Also, the packaging is now zero-plastic and made from sustainable bamboo, which is nice to know.
Despite the additional super-small ear tip option (which I had to select for my annoying right ear) within Sony's particularly picky fit test and the excellent, deep, agile, zealous Sony sound, competition in 2023 is incredibly harsh. Specifically, we found the active noise cancellation simply didn't nix as much noise as two other rival models at the level. That, and the fact that the team – using different review samples in different continents – experienced more than one or two connectivity drop-outs during testing, which didn't happen with said competitors, means we're unable to give them full marks across the board.
Multi-point connectivity (but note, only to two devices, not three), LDAC and adaptive sound control are all here as you'd expect in a top-tier set of earbuds, which means your physical location or activity can be automatically detected and tailored, if you want. You also get Sony's 24-bit audio processing and DSEE Extreme real-time 'upscaling' engine, so Spotify tracks are going to sound a heck of a lot better, while 360 Reality Audio also takes your Tidal tracks to new heights.
The Sony Connect app is a very similar affair to the one you'll find with the Sony WF-1000XM4 wireless earbuds and Sony WH-1000XM5 over-ears – and you're right to say that the latter are some of the best wireless headphones on the planet right now, so if it ain't broken, don't fix it, particularly when Sony's loyal fanbase loves it so. The thing is, some of the team found it a little busy and cluttered given the competition, and felt the experience might have benefitted from a redesign to make it quicker to access noise cancellation (which is on the second screen, under a very small drop-down menu) and the fit tests – which are easily lost under the top-right 'tutorial' header, for example.
The build quality and battery life are all exemplary; there's less protrusion than with the older XM4 and the Sony WF-C500, and the build and finish do feel more premium compared to the new and splendid entry-level Sony WF-C700N noise-cancelling option. But there's the rub: the C700N are so good for sound and feature set, one does wonder whether the significant extra outlay you'll need to make acquire the flagship WF-1000XM5 is worth it in the 'sound per pound' stakes – particularly given our minor issues with them.
Sony WF-1000XM5 review: Price & release date
Released on July 24, 2023
Priced $299.99 / £259 / AU$499
This is business as usual for Sony's flagship buds: the Sony WF-1000XM4 launched at $279.99 / £250 / AU$449.95 in 2021 – so far, so standard.
At this level, the closest competition would be the excellent Technics EAH-AZ80 (which boast triple-device connectivity and some of the best call quality we've ever experienced), and of course the five-star Bose QuietComfort Earbuds II, which sit pretty as the best earbuds for noise cancellation we've ever had the pleasure of testing.
Sony WF-1000XM5 review: Specs
Swipe to scroll horizontally
| | |
| --- | --- |
| Drivers | 8.4mm Dynamic driver X: new unique structure combining "super soft parts within a rigid frame" |
| Active noise cancellation | Yes |
| Battery life | 8hr earbuds, 24hrs total in the case |
| Weight | 4.2g per earbud |
| Connectivity | Bluetooth 5.3, USB-C, Sony 360 Reality Audio, DSEE Extreme upscaling |
| Frequency range | Not stated |
| Waterproofing | IPX4 |
| Other features | Sony Headphones Connect companion app, ambient sound, wind-reduction bone conduction mics |
Sony WF-1000XM5 review: Features
Excellent immersive 360 Reality Audio
ANC is standard rather than excellent
Call quality is much improved, but can still be beaten
Sony's earbuds always excel when playing Tidal tracks, because this opens the door to Sony 360 Reality Audio support – aka 24 object-based channels arranged in a 360-degree soundstage, which Sony launched back in 2019. Yes, you have to take photos of your ear, which is a little finicky, then link your Tidal account under the oft-forgotten 'Services' section of the app. But it is emphatically worth it when the processor – and thus the detail, directional filters and placement – is this good.
Also advised: Sony's WF-1000XM5 tutorial, which is found under those little three dots in the top right of the homescreen, beside the picture of your product. This measures the "air-tightness" of your chosen ear tips and is remarkably strict, asking me to downsize on one ear in the name better noise cancellation and sound quality.
You get the option to pause audio when they're removed (which you won't get with the cheaper WF-C700N) and the toggle to "capture voice during a phone call" is similar to Technics' 'Just My Voice' tech and one I really enjoyed, because it helped me avoid shouting during calls in a busy street. Also good is Speak to Chat, which detects your voice and pauses playback when you stike up a conversation with anyone nearby.
As you'd expect, Sony's Headphones Connect app is the star of the show. And as with the entry-level C700N, Adaptive Sound Control, optimized according to what you're doing, means that these headphones learn how you use them and try to help. Don't like that it deploys ANC when you're 'Staying'? Fine, tap the cog in the app's Headphone Settings and you can deploy Ambient sound or turn all noise profiles off – and until you change it, that should happen whenever you're sitting at your desk.
When Ambient is deployed, you can select from 1-20 on a slider (I typically select 12 when 'Walking' to my train and 20 when 'Running') and these work really well.
But is the ANC better owing to that new extra mic and processor? For me, it's fine rather than eyebrow-raising. Noises are largely softened and massaged, but the AC unit above my head in the office remains present in my mix. Does the Bose QCE II beat the performance here? It does.
Call quality is much better in this iteration and you can even answer calls by nodding your head (or reject them by shaking it) if you're wearing the earphones and looking at your smartphone, which is a fun touch if your arch-enemy is calling. Is the call-quality as good as the Technics EAH-AZ80? For me, not quite – on a very blustery day, the Technics clarity edged it, but it was a closely run race.
Sony WF-1000XM5 review: Sound quality
Zealous, exciting listen
Tidal tracks are masterfully delivered with 360 Reality Audio
Trebles can be beaten
If you've skipped straight to the sound part (I applaud you and) it's good news. Sony says it has worked hard on crisp bass weight and clout here and it isn't joking. If you're all about that bass but you want earbuds rather than cans, the WF-1000XM5 should be on your list.
Those with a Tidal account are in for a special treat thanks to that 360 Reality Audio, but even when streaming lossy Spotify tracks (or much better Apple Music streams), the WF-1000XM5 eat it all up and put on an agile, meaty, enthusiastic performance.
When streaming Dave and Central Cee's Sprinter, the texture of the delicate Spanish guitar is never lost at to the distinctive, nuanced and three-dimensional rap vocals vying for our attention. It's a beautifully layered and expansive mix that goes right down into an impressive bass floor with snap and nimbleness.
Melissa Etheridge's Come To My Window is another showcase for the sonic talents of the XM5s. They actually expose minor shortfalls in this rock anthem: was Melissa a little close to the mic then? Did the Wurlizter come in perhaps just a tiny bit early? It's all in the recording, but these are the kind of stunning details that are missed by lesser earbuds.
John Coltrane's Moment's Notice reveals trumpets, drums, upright bass and keys all beautifully placed and held in a cohesive mix, with each musical passage given space to shine but held resolutely in check.
In direct comparison, the Technics EAH-AZ80 are a close match for it, though. Is the treble in the Technics product a little more present and sparkling joy? For us, yes. But is the low end in the Sony product just a shade more dynamically nuanced? That's a much closer debate. Rather than one option being categorically better than the other, here I would direct you to ask yourself this: do you prefer an integrated, refined, hi-fi sound? The Technics product will suit you better. Want enthusiasm, bass and fun? Go for the Sony.
Sound quality score: 4.5/5
Sony WF-1000XM5 review: Design
Beautifully compact, ergonomic earpieces
On-ear volume control takes some work
The team experienced connectivity drop-outs
Simply put, these earbuds fit me. One male member of the team found them almost too small, and that the ear tips actually stayed in his ear when he removed the units, but for most listeners I am willing to go on record and say these will probably fit you – and comfortably so.
This should come as no surprise that Sony is making great strides in terms of the size of its earbuds, with the WF-C700N and Sony LinkBuds S another firm favorite for my smaller ears. The case is functional and shuts with a reassuring snap, and the brushed plastic doesn't collect any smudgy fingerprints either. You could look at the Technics EAH-AZ80 case and think its cool metallic top plate looks more premium however – and you'd be right. Sony isn't winning any novelty awards with this case, but it holds its precious cargo securely and slips into a pocket very easily.
The top plate of each earpiece is easy to find during wear and the customisable touch capacitive functions work very well – although for me, four quick taps to either up or lower the volume (along with tones to issue the touch) is a little hard work and affects my enjoyment of the music a tad. You can turn off certain notifications and voice guidance in the app, but not these tones.
It's also worth noting that there are plenty of options to tweak the EQ in the app, using the 'Find Your Equalizer' system, which asks you to select the best sound for you from a selection of numbered profiles, then more, and then more still. The optimized profile created can either be applied or ignored entirely, but it's fun to play with.
Our main issue with the build here is a strange one: occasional drop-outs when streaming music. When listening in our busy publishing house office, music simply paused and resumed a few times. And it didn't happen with our control sets of earbuds (namely, the Technics and Bose models listed below).
Sony has said this may be due to connection set up and indeed, in the Sound tab of the Sony Headphones Connect app, you can select the Bluetooth connection quality between 'prioritize sound quality' or 'prioritize stable connection'. But having to downgrade on sound quality to get a stable connection does seem counter-intuitive when a set of earbuds boasts such sonic talent – and also, our issues persisted even when opting for stability. Sadly, other members of the team in other territories also experienced the issue. It's odd, although we must specify that the bulk of our testing was also conducted using an early beta version of the app, which could account for some of the issues.
Sony WF-1000XM5 review: Value
Sony lovers and bass fiends will struggle to find better
Tidal subscribers will also find value
Competition is gaining though
Sony is still a class-leader and its progeny must be given due diligence. If you know and love your current Sony earbuds and know your way around the Sony Headphones Connect app, you'll find no fault with it here.
But it's also important to notice that rivals are gaining – and some have even bettered the Sony earbuds' spec-sheet this time around. Take for example Technics' EAH-AZ80 earbuds, which can be yours for the same money as the Sony WF-1000XM5 and will give you simultaneous connectivity to three devices, not two – and with a clean, comprehensive companion app to boot.
For us, the Bose QCE II edge it for active noise cancellation in direct compariosn with the WF-1000XM5 and as such, that might affect the value of Sony's newest and greatest to the potential buyer.
For us, the sound quality befits Sony's rich and storied heritage, but we did experience a few connectivity drop-outs during testing, so they're a shade off perfection. As always, the customers buys with their wallet, but while it is our job to point out viable alternatives, we certainly don't think buying Sony's newest would be money poorly spent.
Should I buy the Sony WF-1000XM5?
Swipe to scroll horizontally
| Section | Notes | Score |
| --- | --- | --- |
| Features | The app is exhaustive but for us, the ANC can be beaten | 4.5/5 |
| Sound quality | Exciting through the bass and fun across the frequencies | 4.5/5 |
| Design | Comfortable, compact and with extra tips – but note the connectivity drop-outs | 4/5 |
| Value | Gifted sonically, but we're not 100% sure that this is the smartest buy for most people | 3.5/5 |
Buy them if...
Tidal is your chosen music streaming account
Link the streaming service in the Sony Headphones Connect app (after taking photos of your ears, all guided by the app) and you unlock Sony's proprietary 360 Reality Audio in conjunction with its top-tier DSEE upscaling. And that, friend, is a very good thing…
You have smaller ears
The extra SS eartip is just great for those of us who need it – and it helps these earbuds lay claim to being some of the most stable and comfortable designs I've tested.
You want the newest flagship Sony option going
These are they. The sound is certified Sony and if you're used to the app and want the newest kids in town, you'll revel in the smaller earpieces and talent through the low end.
Don't buy them if...
You prioritize active noise cancellation
I'd opt for the Bose QCE II (listed below) here. It's not that the WF-1000XM5 are bad at nixing noise, but this is a key bone of contention for many listeners and here I believe the Bose product edges it.
You want triple device connectivity
We'll put this plainly: multipoint to three devices isn't a feature of the WF-1000XM5. But it is a feature of the similarly-priced Technics EAH-AZ80.
Your ears are on the large side
There's actually a small chance these lovely little units might even be too small for you…
Sony WF-1000XM5 review: Also consider
Swipe to scroll horizontally
| | Sony WF-1000XM5 | Bose QuietComfort Earbuds II | Technics EAH-AZ80 |
| --- | --- | --- | --- |
| Price | $299.99 / £259 / AU$499 | $299 / £279 / AU$429 | $299; £259; AU$499 |
| Drivers | 8.4mm | 9.3mm | 10mm |
| Active noise cancellation | Yes | Yes | Yes |
| Quoted battery life | 8 hours (buds); 24hrs total with case | 6 hours (buds); 3 extra (charging case) | Up to 7 hours (earbuds); 25h (charging case) |
| Weight | 4.2g per earpiece | 6.2g per earpiece | 7g per earpiece |
| Connectivity | Bluetooth 5.3, (LDAC, 360 Reality Audio) | Bluetooth 5.3, (SBC, AAC) | Bluetooth 5.3, (LDAC, LE Audio coming) |
| Frequency range | Not specified | Not speciifed | 20Hz - 40kHz |
| Waterproofing | Yes, IPX4 | Yes, IPX4 | Yes, IPX4 |
| Other features | Sony 360 Reality Audio | CustomTune audio | Multipoint to three devices, side tone for clear calls |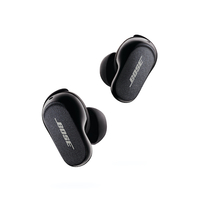 Bose QuietComfort Earbuds II
Not quite as discreet or comfortable (despite the name) as either the Sony WF-1000XM5 or the Technics EAH-AZ80 listed below – but the Bose are a fairly vigorous listen, and their facility with active noise-cancellation easily beats the Sony set and betters the Technics option too. This is the frequent flyer's way forward. Read our full Bose QuietComfort Earbuds II review.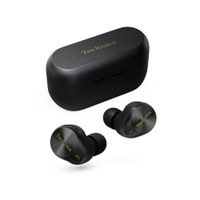 Technics EAH-AZ80
They look a little bigger on first glance (and yes, they're a fair bit heavier) but that concha design does work somehow. Also, you get multipoint to three devices, which is more helpful than it sounds, and for us, the sound just edges it over the Sony proposition – as you can read about in our full Technics EAH-AZ80 review.
How I tested the Sony WF-1000XM5
Tested for two weeks, listened against the Bose QuietComfort Earbuds II, Sony WF-C700N, Technics EAH-AZ80, Bowers & Wilkins Pi7 S2
Used at work (in the office; walking through London; on a train) and at home
Listened to Tidal Masters, Apple Music Lossless tracks and Spotify on an iPhone XR, Sony Xperia 1 IV and a MacBook Pro
As always when testing earbuds or headphones, one has to invest time and energy. And thanks to Sony, the WF-1000XM5 became my musical companions for four weeks – after a thorough 48-hour run-in period.
To better test the comfort levels (and battery life claims) of Sony's flagship WF-1000XM5, I wore them throughout the working day and on the busy (read: noisy) London Underground network. I also wore them in a yoga class to check what I like to call the earbud-loss risk.
They accompanied me to work on weekdays (walking brusquely to the station; boarding a train and the London Underground; at the office) and on a particularly blustery day on the Weymouth Dorset promenade – a great way to test any wind-interference from mics during calls.
When testing the audio quality across the frequencies, I listened to various playlists (spanning everything from classiscal to death metal) on Apple Music and Tidal, but also to podcasts and albums on Spotify – and YouTube tutorials (mostly about nuclear fission, if you were curious) from my MacBook Pro.
I've been testing audio products for five years now. As a dancer, aerialist and musical theater performer in another life, sound quality, fit and the user experience have always taken priority for me personally – but having heard how wonderful ANC can be when done well, I know what to listen for.
First reviewed: July 2023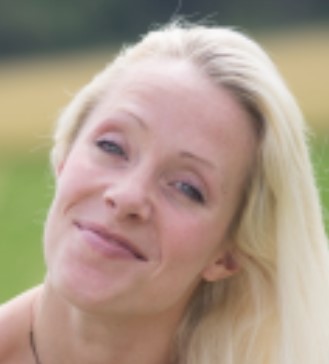 Senior Audio Staff Writer
Becky is a senior staff writer at TechRadar (which she has been assured refers to expertise rather than age) focusing on all things audio. Before joining the team, she spent three years at What Hi-Fi? testing and reviewing everything from wallet-friendly wireless earbuds to huge high-end sound systems. Prior to gaining her MA in Journalism in 2018, Becky freelanced as an arts critic alongside a 22-year career as a professional dancer and aerialist – any love of dance starts with a love of music. Becky has previously contributed to Stuff, FourFourTwo and The Stage. When not writing, she can still be found throwing shapes in a dance studio, these days with varying degrees of success.