Cyber Monday VPN deals 2023 - get the cheapest VPN prices
Cyber Monday means big savings this year!
Cyber Monday VPN deals - quick menu
1. The quick list
2. 2023's Cyber Monday VPN deals
3. Which prices are the same?
4. How I picked my Cyber Monday VPN deals
5. Cyber Monday VPN FAQs
Every week, someone asks me what virtual private network (VPN) they should buy, and which Cyber Monday VPN deals are worth considering. I test VPNs every day and have been monitoring these prices all year to show you which ones are actually a bargain in 2023.
This year, I've reached out to the best VPN services on the market to see which one has the biggest savings. There's no better time to invest in your privacy as Black Friday and Cyber Monday are when VPNs tend to be at their lowest prices.
2023's VPN deals are better than last year's by a landslide, and although Black Friday is over, there's still time to invest in a VPN at the cheapest prices I've seen in a long time. Check out the deals below as we roll into Cyber Monday.
Note: all prices are in US$.
Cyber Monday VPN deals - quick links
Here are my top picks for this year's Black Friday and Cyber Monday VPN deals in 2023, NordVPN is currently topping the board with an amazing 69% off and a free Amazon gift card, while Surfshark comes in at a close second with an 80% saving and up to 5 months free! Keep reading to see what other great offers are on the cards.
You might be wondering why the lowest-priced service isn't at the top, and that's purely because not all VPNs are created equal. Some providers are naturally cheaper because they offer a lesser service. This list is a combination of the best VPNs giving the best deals. I've also included information on when my top deals end, so you know how much time you've got left to grab a bargain.
Cyber Monday VPN deals 2023
Don't miss out on the amazing offers available right now, with 69% off NordVPN at just $2.99 per month and a free Amazon gift card exclusively for TechRadar readers. Similarly, Surfshark just dropped its pricing off a cliff, coming down to $1.99 per month. That's the lowest I've seen from both services in years.
I'm disappointed to see that ExpressVPN hasn't lowered its prices for Black Friday or Cyber Monday. Even still, with the full release of its cross-platform password manager, it's a worthy consideration. Let's take a deeper look at the best deals available right now.
Deal ends December 29th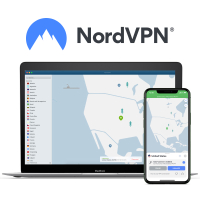 1. NordVPN: 69% off + a free Amazon gift card
NordVPN just dropped its prices massively for this Black Friday and Cyber Monday, going as low as $2.99 per month. Subscribe for two years and you'll get an extra three months free—at the lowest price I've seen it all year. That's all before you consider its built-in ad blocker and antivirus at no extra cost.
I've managed to score an amazing exclusive for TechRadar readers: subscribe to a 2-year plan and you'll get a free Amazon gift card of up to $30/£30/30€. With the additional 69% off, that's the best deal NordVPN's had all year.
If you want to try before you buy, take advantage of its 30-day money-back guarantee and see for yourself why I rate it as the best Netflix VPN.
▶ Find out more in our in-depth NordVPN review.
Deal ends December 5th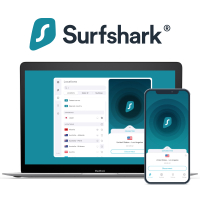 2. Surfshark: 80% off + 5 months free
Surfshark currently tops my charts for the best cheap VPN thanks to its amazing array of features and rock-bottom prices. Add to that the fact it maxed out my speed testing line with NordVPN, and you've got a service that delivers on all fronts.
If you upgrade to its full security suite, you'll get an extra five months for free to make it even more of a bargain. Alternatively, if you just want the base package at $1.99 per month, then you're still getting an absolute bargain, and you'll bag an additional 3 months free, too.
You can even get ahold of Incogni, which removes your personal information from data brokers harvesting from online cookies.
▶ Find out more in our Surfshark VPN review.
Deal ends December 7th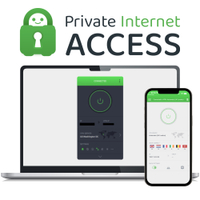 4. Private Internet Access (PIA): 86% off + 4 months free
Private Internet Access boasts an enormous server network and is constantly improving features. Currently sitting at #4 in my overall VPN ranking, it's especially good for anyone looking for torrenting features or a Linux VPN. Plus, for as little as $2.03 per month, it's an absolute steal!
▶ Find out how it compares to ExpressVPN and NordVPN in our Private Internet Access VPN review.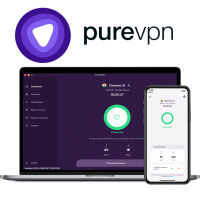 4. PureVPN: 85% off or get 2-for-1
PureVPN isn't quite as powerful as the likes of ExpressVPN and NordVPN, but it's a reliable provider that regularly impresses me on my unblocking tests—cracking everything I threw at it with ease in my latest round of testing.
With an absolutely ludicrous deal on its 5-year plan at just $1.83 per month, it doesn't get much better than that.
Alternatively, you can take advantage of the PureVPN Max deal and get a second two-year subscription, absolutely free.
▶ Check out our PureVPN review for more details.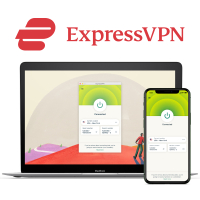 5. ExpressVPN: 49% off + 3 months free
My first-place pick as the best VPN in 2023, ExpressVPN absolutely screams past the competition when it comes to securing your privacy and unblocking content worldwide. While ExpressVPN hasn't changed its prices for Black Friday or Cyber Monday, it's recently added a bunch of great features that make the $6.67 per month much more reasonable.
See for yourself why I love it so much with a 30-day money-back guarantee. Plus, get an extra 3 months and 1 year of unlimited cloud backup for free. If that's not enough, you also get a built-in password manager and ad-blocker, too.
▶ See what makes it my go-to VPN in our ExpressVPN review.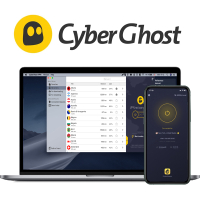 6. CyberGhost: 84% off + 4 months Free
CyberGhost is a beginner-friendly VPN that cuts costs significantly. Sign up for 24 months and it will chuck in an extra 4 months for free, meaning that the effective cost comes down to a rather spectacular $2.03 per month.
▶ See our CyberGhost VPN review for more info.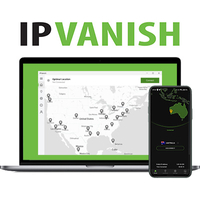 7. IPVanish: | 82% off + 3 months free
While IPVanish isn't always regarded as the cheapest out there, the introductory offer on its one-year plan is actually pretty attractive at the moment.
At $2.49 per month, it's a bargain price for a provider with some of the fastest WireGuard connection speeds around. It recently shot up to #5 on my best VPN list, too.
▶ Read our IPVanish VPN review to see whether it suits your needs.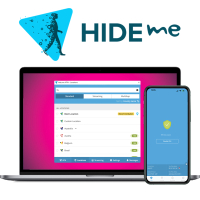 8. Hide.me VPN: 78% off + 3 months free
At just $2.22 per month, this Hide.me offer gets you a full two years of solid VPN action plus an additional 3 months free—but only for a limited time. Alternatively, Hide.me offers a decent free VPN so you can try it before you buy.
▶ Want to know more? Check out our Hide.me VPN review to see whether it's the right service for you.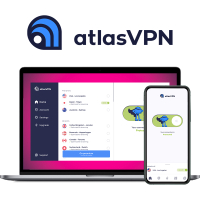 9. Atlas VPN: 86% off + 6 months free
The latest Atlas VPN sale cut the price of its multi-year plan and threw in an extra two months free. The result is $71.52 all-in for 40 months of use and an effective $1.70 per month cost. Not bad for an up-and-coming provider.
▶ Check out our Atlas VPN review to see how it compares with NordVPN and Surfshark.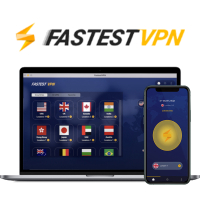 10. FastestVPN: 93% off lifetime coverage
FastestVPN has some of the most aggressive price points around, and its current lifetime plan is just $40. That's less than you'd pay for 4 months with some of the competition, and it also includes a free ad-blocker, password manager, and malware protection.
It's a shame however that this is the normal price that FastestVPN charges for its lifetime subscription, and my testing found it doesn't quite live up to its name (it's still very fast though). Beyond that, it offers disappointing support and struggles to unblock geo-restricted streaming sites. It's a good deal for an up-and-coming service, but I'd consider the above deals first, especially at this time of year.
▶ See our FastestVPN review for more details.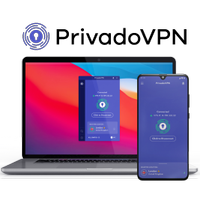 11. PrivadoVPN: 90% off + 3 months free
PrivadoVPN is my favorite up-and-coming VPN provider to emerge over the past few years. It goes from strength to strength and always invests in its users before its marketing. Don't believe me? See for yourself why it's so good with a 2-year subscription + 3 months free for just $1.11 per month and take advantage of the 30-day money-back guarantee.
▶ See our PrivadoVPN review for more details.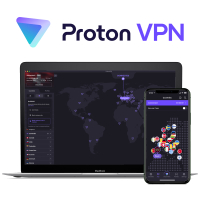 12. Proton VPN: up to 60% off
ProtonVPN is a long-standing favorite of the VPN community and is constantly innovating amazing tools for its security suite. This Black Friday and Cyber Monday, Proton dropped its price to $3.99 per month, which is absolutely fantastic. Alternatively, you can get Proton Unlimited at 33% off and use all of Proton's security tools (secure email, password manager, calendar, cloud storage, and VPN) for just $8.69 per month.
▶ See our Proton VPN review for more details.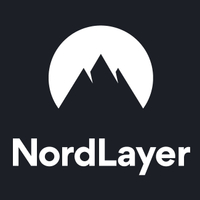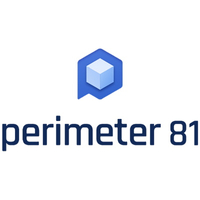 14. Perimeter 81: 20% off business VPNs
From just $8 per user per month, you can get my go-to business VPN. Offering an enormous array of management tools, zero-trust network access capabilities, and so much more, all with immense support and speedy implementation.

Which VPN's didn't lower prices for Cyber Monday?
Just because something looks like it's a bargain, doesn't mean it really is, and some services look like they've changed their prices when in actuality, they haven't. Unfortunately, ExpressVPN, NordLayer, Perimeter 81, and FastestVPN haven't lowered their prices for Black Friday or Cyber Monday. However, just because they're the same price doesn't mean it's not a worthy consideration.
ExpressVPN is my go-to service. I use it every single day without fail, and it tops my list of the best VPN services out there, it wouldn't have that crown if it didn't deserve it. Ultimately, ExpressVPN just doesn't engage with these seasonal price cuts, instead, it prefers to keep prices consistent throughout the year. If you want the best of the best, you'll have to pay full price, I'm afraid.
FastestVPN on the other hand is an up-and-coming provider that showed some early promise. With a lifetime subscription for $40, it's not a bad deal, but again, it's the same price it would normally be, so it looks like a special deal.
NordLayer and Perimeter 81 haven't lowered their prices either, and that's likely because running a business VPN incurs a greater cost than a commercial VPN. While it's not an ideal situation, these services are absolutely brilliant for any organization looking to protect its employees.
How I chose my Cyber Monday VPN deals
There are hundreds of VPN services on the market right now, and just because they're there, doesn't mean they're worth using. I only include services that I would genuinely recommend to my family and friends on this list—if I wouldn't trust it with the people I love using it, how could I justify recommending it to you?
I test VPNs every single day, and I've lived and breathed them for the past three years (nearly four). A deal is only included in one of my pages if it meets all of the following criteria:
It's a VPN I have actually tested: I wouldn't recommend something I've never had my hands on.
It's a reliable service: you can trust it to keep you and your loved ones safe online.
It's a price I would genuinely pay for it: if I don't think the price being asked is worthy of the service, then it's not going on my list. If I wouldn't pay for it, why should you?
Cyber Monday VPN deal FAQs
Have I missed the Black Friday deals?
No! There are still savings to be had through Cyber Monday, and my exclusive deal with NordVPN runs until November 29, so you can grab a bargain right up until Wednesday. If you need more time to decide, you should check out Surfshark or PIA's deals as these end on December 4 and 7, respectively.
What is Cyber Monday?
A way for retailers to encourage customers to shop online, Cyber Monday seeks to make the Black Friday bargains last a little bit longer.
Check out our Cyber Monday 2023 hub pages to get the best deals overalls—not just for VPNs. Don't worry if you miss Black Friday offers then, as most providers' Cyber Monday deals are the same, or even better.
What to look for in a good Cyber Monday VPN deal?
It comes down to what you're looking for and your budget. If you're after a top-shelf VPN, ExpressVPN is certainly more expensive than others at a rate of $6.67 per month. Sadly, this is ExpressVPN's normal price, so we're not seeing anything truly spectacular unless you factor in its newly released Keys password manager tool.
Otherwise, there are plenty of tempting, lower prices from providers that still offer fully featured, fairly powerful VPNs. Take PureVPN for instance, which brought its monthly rate for its 5-year plan, costing as little as $1.13 a month. NordVPN is also offered a great deal on its 2-year plan for just $2.99, plus 3 months free.
Or, if you're new to VPN and don't want to commit to a long-term plan before you've really got to grips with the tool, IPVanish's annual plan was just $3.19 per month last year.
You can rest assured any Black Friday and Cyber Monday VPN deals we share are only from those service providers we deem reputable and worth your hard-earned cash. Of course, it all comes down to what you want it to do.
When can I get the best Cyber Monday VPN deal?
Black Friday 2023 has been and gone, but that doesn't mean you've missed out. Some of these deals are running until the end of the month, but they'll all be up over Cyber Monday, so you have plenty of time to grab a VPN at a super cheap price.
Will these prices change over Cyber Monday?
No, these deals will run straight through Cyber Monday, so if you miss out on Black Friday, you don't need to worry, there's still plenty of time for you to take advantage of the best VPN prices I've seen all year.
What Cyber Monday VPN deals should I expect in 2023?
I've spoken with the top services, and these offers will be running straight through from Black Friday through to Cyber Monday, so if you don't make it today, then don't worry! It's not too late to grab the best VPN deals this year.
Note: for the most part, there is an emphasis on big savings on longer-term plans, though some providers have been known to tag a few extra months for free at the end of plans, too.
What is a VPN?
Short for virtual private network, a VPN is security software that encrypts all the data leaving your device while spoofing your real IP address. A highly versatile software, any kind of internet users can benefit from this security service.
For starters, a VPN works by rerouting your internet traffic through one of its servers of your choice—all the best providers boast a huge international network with servers dotted all over the world. The traffic passing via the VPN server means that your real location is shielded, boosting up your anonymity online. At the same time, your data also passes through an encrypted tunnel to make sure that online snoopers cannot spy on your activities.
Beside better privacy, a VPN is also a popular tool for unlocking international libraries on streaming platforms. Similarly, it helps users bypass censored content and any other geo-restrictions online. It's also widely used by gamers to enjoy more reliable connections as well as by torrenters looking for a safer P2P experience.
▶ You can find out more in our "What is a VPN?" guide.
Do I need a VPN?
Yes. A VPN is an essential tool, even for the everyday internet user. It's not just about hiding yourself from snooping internet providers, it's for everyday protection.
Let's say you connect to the public WiFi in your local cafe. You're browsing the internet, maybe you're doing some online banking or buying something in the Cyber Monday sales. That's all fine, except you're not the only person seeing your information. That public WiFi that you thought was real could have been compromised or set up by someone wanting to steal your personal information.
Without a VPN, your internet traffic is open and accessible, and can easily be acquired by hackers. With a VPN, your data is encrypted, so even if you've connected to that fake WiFi hotspot, the hacker will have no clue what's going on in your data packets. It keeps you safe online while protecting your privacy and anonymity at the same time.
You also need a VPN for streaming your favorite TV series, shows or sport matches when traveling abroad. That's because the likes of Netflix, BBC iPlayer, HBO, and similar offer different libraries according to where you're in the world. Similarly, a VPN can help you access censored content and other geo-restricted material—that's especially important if you're visiting countries with high online censorship.
Finally, you should consider a VPN also if you are a gamer as it mitigates the effects of DDoS attacks while preventsng your ISP from deliberately slowing down traffic from gaming servers. We recommend getting a VPN even if you are a keen torrenters to enjoy a safer P2P experience.
What are the best Cyber Monday deals
If you're looking for more than just a VPN, here's our top picks for the best deals outside of VPNS: