The best cheap Bluetooth speaker deals and sales for 2023
Best
Contributions from
last updated
Snap up brilliant Bluetooth speakers on the cheap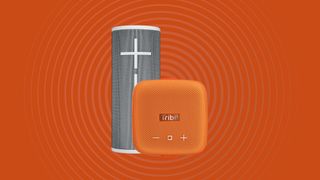 (Image credit: Future)
Looking for the best cheap Bluetooth speakers deals? Look no further as we've brought together the finest offers out there in one handy guide.
Bluetooth speakers are ten-a-penny these days, with everyone from JBL and Bose to Sony and Sonos getting in on the action. The promise of wireless speakers you can take on the move, often even in all weather conditions, is simply too good to pass up – especially if you find a deal on one of the models we've included on this page.
As a popular tech category, sales on Bluetooth speakers can be found at pretty much any time of the year. Of course, the deepest price cuts tend to be reserved for big events like Black Friday or Cyber Monday, but if you need to score a speaker for summer or spring, then definitely don't hesitate to shop around and find the best option for your needs.
Unlike our guide to the best Bluetooth speakers, which are ranked on quality, these have been ranked in order of price, from cheapest to most expensive. Pay more and you'll get features like better battery life and more complete water-proofing. However, every speaker in this list is a winner, offering great sound for the money and size.
Most of the models we've included on this page are also featured on our best Bluetooth speakers page, although we've taken care to specifically include the ones we think are the best value overall. There are some really great budget options here, although naturally if you yay more you'll get features like better battery life and more connectivity options. However, every speaker in this list is a winner, offering great sound for the money and size.
Just below you'll find a roundup of today's best Bluetooth speakers deals, with the models that we think are worth checking out if you're on a budget.
Latest update: 8 June 2023
Checked and amended prices on page.
Previous update: 20 April 2023
Added Tribot Stormbox and other 2023 models.
The best cheap Bluetooth speaker deals right now
Small, powerful, and surprisingly affordable
Weight: 0.69 lb | Battery life: 12 hours | IPX rating: IP67 waterproof | NFC: Yes | Aux-in: No
Fantastic sound for the size
Can charge your phone
An absolute deal
No 3.5mm line-in
The Stormbox Micro 2 is one of our favorite bluetooth speakers here at TechRadar, period. We gave this one five stars out of five when we reviewed it in 2022 just because we were so impressed at what this mighty little speaker offers for the money.
While Tribit doesn't hold the same big name brand recognition as some of the entries on our list, the Stormbox Micro 2 offers an incredibly compelling combination of a great design, decent sound, and features for its $60 / £60 price tag.
Not only is the Stormbox Micro 2 is both dust and water resistant, but it also offers a surprisingly powerful sound considering how small it is. A few minor caveats include the lack of 3.5mm line-in and the inability to chain with the older model, but we can forgive these issues considering how cheap the Micro 2 is.
Read our full Stormbox Micro 2 review
A great all-rounder that doesn't break the bank
Weight: 1.2 lb | Battery life: 12 hours | IPX rating: IP67 waterproof | NFC: No | Aux-in: No
Mid-sized
Extremely simple
Powerful sound
No voice assistant
The JBL Flip 6 is a nice all-round choice if you're looking for a decent mix of power, portability, sound, and price. It's not the fanciest bluetooth speaker around, but it performs admirably by keeping things simple and focusing on doing the basics well.
You won't find advanced features like voice assistant support or even Wi-Fi connectivity with the Flip 6, which is a real shame, but you do get the distinct advantage of a rugged, portable design. Not only is it solid, but the Flip 6 is fully water and dust resistant, which makes it a great option for the pool, beach, or as a handy hiking companion. If your friends have a JBL speaker too you can also pair the Flip 6 with up to 100 devices simultaneously for an even bigger sound.
Read our full JBL Flip 6 review
The latest iteration of a crowd favorite
Weight: 2.1 lbs | Battery life: 20 hours | IPX rating: IPX7 waterproof | NFC: No | Aux-in: Yes
Up to 20 hours of playback
Balanced, impressively loud sound
Can charge a phone
Distortion at higher volumes
We've reviewed every iteration of the JBL Charge series since its second entry and each time we've been impressed by its mix of serious sound and great battery life. The fifth model in the range doesn't reinvent the wheel, keeping the same design language as the previous entries, but subtly improves on nearly every aspect of the speaker. For its size, you're going to get some serious bass and volume from this thing, although we'd recommend playing it at around 50 to 60% volume for the best results. Anything over that and you can get slight distortion.
Feel free to take the JBL Charge 4 with you on your next trip to the beach or on an upcoming hike. This waterproof speaker has an incredible 20-hour playback time and can charge your phone in a pinch. Bulky form factor aside, the Charge 4 is one of the most travel-friendly Bluetooth speakers you can buy.

Read our full JBL Charge 5 review
A take-anywhere speaker with plenty of power
Weight: 1.2 lb | Battery life: 15 hours | IPX rating: IP67 waterproof | NFC: Yes | Aux-in: No
Rugged
Powerful sound for its size
Fully water and dust resistant
Not the clearest sounding
We used to recommend the older Boom 2 over the Boom 3 since the latest model isn't a huge upgrade - and because the Boom 2 was still knocking around at a much cheaper price. Nowadays, however, the Boom 3 is much more widely available and for a price that easily makes it one of the best cheap bluetooth speaker deals on the market.
For this latest iteration, Ultimate Ears stuck with the tried and tested formula. That's by no means a bad thing as you'll get a fantastic sounding and rugged mid-sized speaker for the money. The sound is particularly impressive at higher volumes, where most similarly-priced (and sized) speakers tend to distort and break up. We weren't completely blown away by the sound, however, as the mid-range was on the subdued end and the highs weren't the clearest we've ever heard. For the price, however, the UE Boom 3 is a solid buy.
Read our full UE Boom 3 review
An affordable outdoor speaker that most people will love
Weight: 1.23 lbs | Battery life: 12 hours | IPX rating: IP67 dust- and waterproof | NFC: Yes | Aux-in: No
Competitively priced
Stereo pairing and Party Mode
Charges faster than advertised
Unclear battery level alerts
Lower peak volume
The Sony SRS-XB23 is an entry-level portable Bluetooth wireless speaker with good sound quality and even more impressive features. Among those are Stereo Pairing (which lets you assign each speaker to a left-right channel) and Party Mode (so you can chain up to 100 Sony speakers together – imagine that party!). It's also completely dust-proof and waterproof up to three feet.
The design of the Sony SRS-XB23 borrows a few cues from Ultimate Ears' line of speakers, from the oblong shape to a top bungee strap that allows you to hang the speaker from a carabiner, fence, or post. As far as SRS-XB23's audio quality goes, you'll find better from other speakers in its class. However, it's an affordable outdoor Bluetooth speaker that has plenty of nifty tricks up its sleeve.

Read our full Sony SRS-XB23 review
Good sound quality, now with Siri/Google Assistant support
Weight: 1.2 lbs | Battery life: 8 hours | IPX rating: IPX4 splashproof | NFC: Yes | Aux-in: Yes
Works with Siri and Google Assistant
Multipoint Bluetooth
Good sound for its size
Splashproof, not waterproof
Average battery for cost
The Bose SoundLink Color II is much like its predecessor, the Bose SoundLink Color, in that it offers good sound quality in a compact, colorful package. But Bose has made quite a few changes with this iteration of its budget Bluetooth speaker. For instance, the SoundLink Color II now supports Apple's Siri and Google Assistant for hands-free operation.
Then there's the construction. The SoundLink Color II has a soft-touch rubber instead of hard plastic exterior of the previous-gen SoundLink Color. This makes the SoundLink Color II more capable of enduring any bumps and scrapes out on the trail. However, it's not waterproof, but splashproof, so proceed with caution near bodies of water or if a storm is brewing while you're out and about.
Read our full Bose SoundLink Color II review
Capable, durable – and very affordable
Weight: 0.6 lbs | Battery life: 10 hours | IPX rating: IP66 dust/water-resistant | NFC: Yes | Aux-in: Yes
Weatherproof exterior
Good battery life
Bluetooth and NFC
Doesn't charge devices
Can't submerge it underwater
The Creative Muvo Mini is highly recommended for audiophiles with a limited budget who don't want to sacrifice sound quality. It emits an impressive sound that is much larger than its small form factor. The design may be reminiscent of a decorative heat vent cover, but the Muvo Mini is quite durable with a weatherproof casing and a IP66 rating for dust and water resistance. (Just be careful not to throw it in a pool or lake.)
You can connect a mobile device to the Muvo Mini via Bluetooth or NFC. In addition to jamming to your favorite tunes or listening to your weekly podcasts, you can also use the Muvo Mini as a speakerphone, which boasts a very good call quality.
The Creative Muvo Mini was released in 2014, so it certainly has some years under its belt. However, it can certainly keep up with many cheap Bluetooth speakers that have come after it at a price that's very hard to beat.

Read our full Creative Muvo Mini review
---
Should I buy a cheap or expensive Bluetooth speaker?
It really depends on what you're after, and what options are on sale at the given point when you're shopping. Bear in mind, for the basics, there are a ton of great options on the market that have surprisingly good sound quality. Things get more complex if you're looking for more features like smart functionality and assistant support.
We wouldn't recommend buying a model you aren't impressed by just because it's discounted, since truly premium Bluetooth speakers can still be semi-pricey even after a discount. It helps if you know the model or brand you're keen to buy from, and whether you're fussed about having 'smart' functionality like voice assistant support, or something a bit simpler – though smart functions are increasingly the norm across the board.
Read more about speakers:
Check out our page on the upcoming Labor Day sales.
Sign up to receive daily breaking news, reviews, opinion, analysis, deals and more from the world of tech.
Alison is a freelance writer and editor from Philadelphia, USA. She is an expert mattress tester and sleep product reviewer, and has been sharing trusted buying advice and retail news for over a decade. When she isn't reviewing mattresses or hunting for deals, Alison can be found teaching/training in martial arts, fawning over skincare, and indulging in her quarantine-borne hobby: cooking.