Editor's Note: February 2023
There was a time when your Bluetooth speaker had one job – to receive and play music from your source device over Bluetooth. These days, certain portable speakers can access your chosen voice assistant to hear and answer queries, take control of speakerphone duties, add a light-show to parties, charge your phone, create a stereo pair with a sibling speaker, alter the EQ of your music or daisy-chain with multiple similarly-enabled speakers to become an entire multi-room sound system.
Here, you'll find only the best Bluetooth speakers we've tested: big, small, dramatic, demure and everything in between. Names to look out for right now? Those would be Sonos, Tribit, Bang & Olufsen and JBL – and Ultimate Ears is still here too, even as its loveable Wonderboom lineup ages. The best depends on your priorities – but we're certain there's a speaker here you'll be happy with.
Becky Scarrott – Senior Staff Writer, Audio
The best Bluetooth speakers you can buy today are compact, versatile and incredibly convenient to take with you wherever you go – whether you're working out in your garden, at a party or just wandering around your house cleaning.
Because the best Bluetooth speakers are wireless, you can stream your music without any fuss from cables from your phone, tablet, laptop and even the best record players.
The best Bluetooth speakers don't only offer convenience and portability, they sound fantastic, too. Wired optical audio and USB connections are still going to deliver the best sound quality possible, but these Bluetooth speakers are impressive when it comes to performance. The only difference is you're getting added ease and portability. The only downside is that with so many fantastic Bluetooth speakers on the market, it can be hard to pick the best one for you.
Since we've tested all of the best models in every shape, size and specification you can imagine, we're here to help you find the right Bluetooth speaker for you. Whether you're looking for a room-shaking speaker (you can also check out our best party speaker buying guide for these) or a tiny portable device for podcasts. No matter what you're listening to and where you're listening, you'll find the best Bluetooth speaker for you in our list below.
The best Bluetooth speakers 2023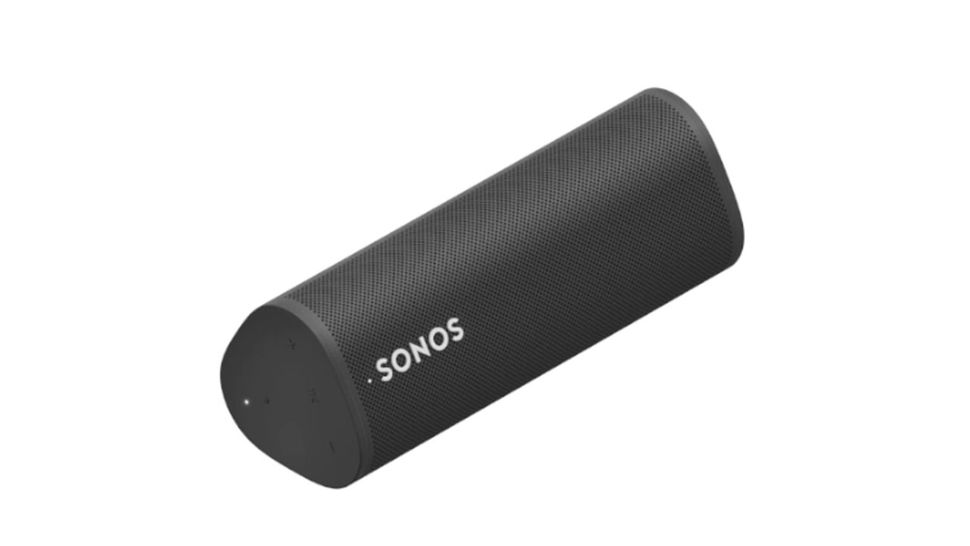 The Sonos Roam is our pick for the best Bluetooth speaker, with a powerful sound, rugged design, excellent connectivity features, and smart home control.
A bass-heavy audio performance makes it ideal for use outdoors, because during our testing we found it's powerful enough to cut through wind noise. Meanwhile, a clever Automatic Switching feature means it seamlessly becomes part of your Sonos Wi-Fi multi-room setup indoors.
These flashy features would be pointless if the Sonos Roam didn't sound great – but we're happy to report that, despite its small stature, the Roam delivers a powerful sonic performance, with remarkably prominent bass, even if it does lack the rhythmic accuracy you'd expect from an audiophile speaker.
The Sonos Roam comes with both Bluetooth and Wi-Fi connectivity, which means it can work as a portable speaker as well as part of your wider multi-room Sonos system – and with Google Assistant and Alexa onboard (when you're on Wi-Fi), it doubles up a smart speaker too.
Compared to similar priced Bluetooth speakers we've tested, you're getting a lot of features for your money here. Its slick design means the Sonos Roam won't look out of place in your home, while a rugged, waterproof and dustproof build make it ideal for listening to music outdoors. The battery life isn't huge, though – enough for a good day out, but if that's a priority, check out the B&O A1 instead.
Sonos has also now added the Sonos Roam SL to its line-up. This new version of the Roam lacks a microphone but is otherwise identical in terms of specs. If you're concerned about privacy and want to save around $20 / £20 / AU$30 then the Roam SL could be exactly what you want.
Read our full Sonos Roam review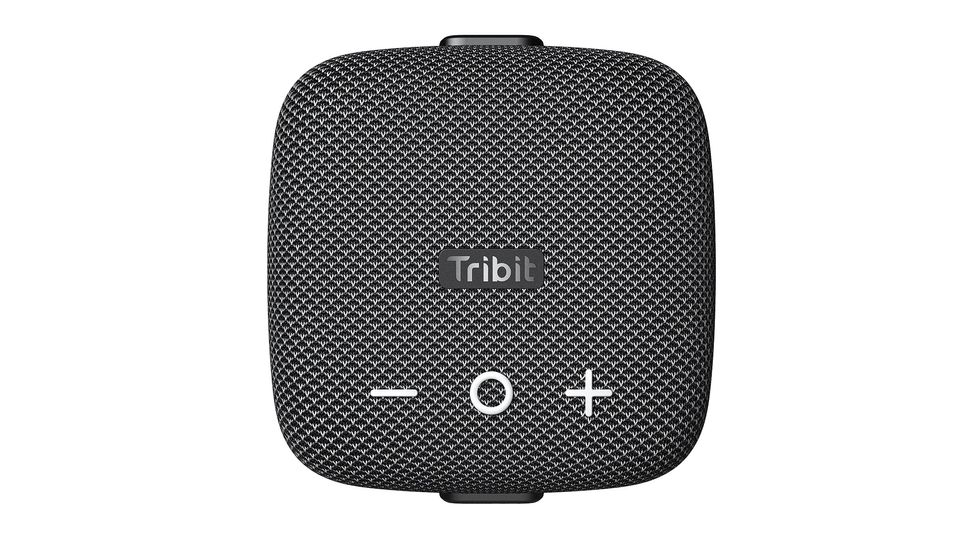 The Tribit Stormbox Micro 2 is the best-sounding and most fully-featured mini Bluetooth speaker we've had the pleasure of testing. It's not the most powerful or the loudest Bluetooth speaker out there, but at this size and price you can't buy better.
The Micro 2 is a brilliantly pocketable portable speaker that's surprisingly good for music as well as an excellent option for listening to podcasts or just watching TV shows on a mobile device. It's also a great option if you're looking for a stereo pair of speakers for a small room: you can pick up two of these for what you'd pay for one of its better known rivals.
We particularly enjoyed the bass response here, which is where small speakers usually fall down: Tribit is keeping quiet about the exact specifications of the driver in this model but whatever it is it delivers impressive bass for such a small footprint. And battery life is superb, up from the 8 hours of the original Micro to a travelling or beach day-friendly 12 hours.
If you're looking for a speaker to chuck in a bag or clip to a bike, you'll find it hard to get a better speaker for such a low price. It's superb.
Read our full Stormbox Micro 2 review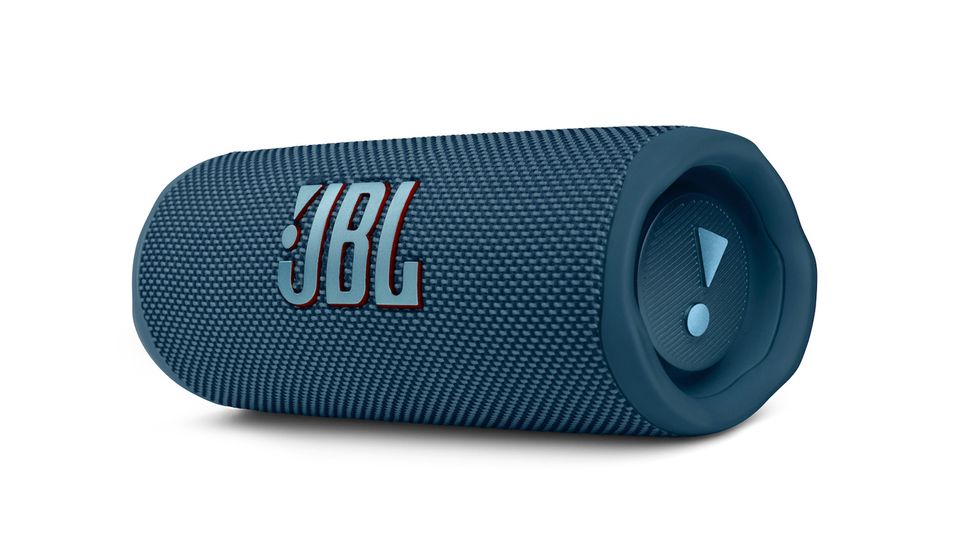 The JBL Flip 6 is a prime example of a Bluetooth speaker that sticks to the basics, and gets them all right. This rugged, portable speaker is super simple to use, sounds good, and can be paired with up to 100 other JBL speakers at once to create a huge wall of sound.
You won't find extra features such as voice assistants or Wi-Fi connectivity (or even a 3.5mm aux-in), but the Flip 6 sounds so good that you won't miss them. During our testing, we found that its warm, well-balanced audio performance is far more powerful than you might expect from a speaker of this size, and while the treble can sound a little harsh at higher volumes, you're getting plenty of clarity and detail.
A 12-hour battery life and water and dust resistance makes this an ideal speaker to take to the pool or beach, and it's available in an array of eye-catching colors. It's a shame it doesn't have a port to charge your phone, like some of larger JBL speakers do, but that's not a big deal.
Like the JBL Flip 5 before it, the Flip 6 is an ideal speaker for anyone who wants to simply play their music, crank it up loud, sit back and enjoy – whether you're listening at home or on the go.
Read our full JBL Flip 6 review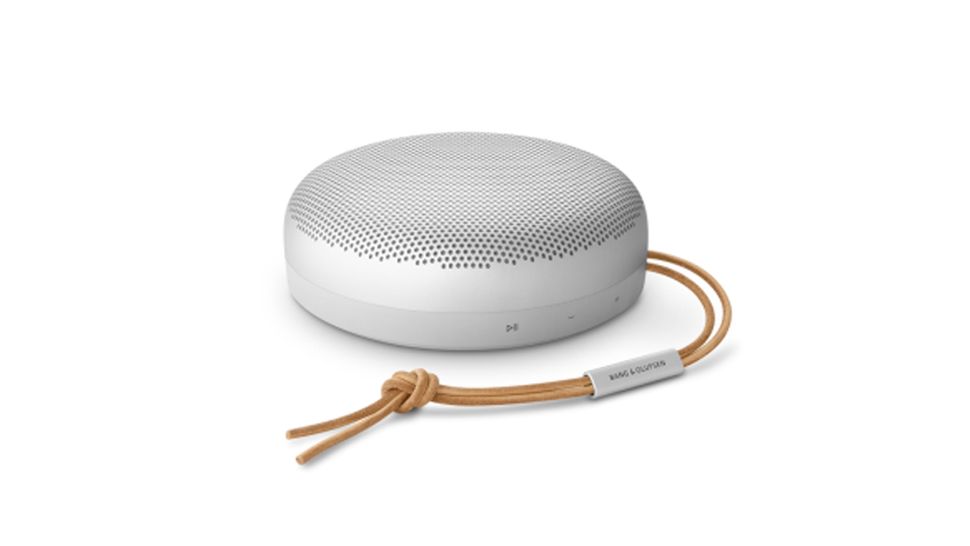 Almost identical to the original A1, the Bang & Olufsen Beosound A1 (2nd Gen) is an appealing and highly portable Bluetooth speaker that comes with (admittedly flawed) Alexa support without the need for Wi-Fi.
The puck- or even burger-shaped speaker looks sophisticated, while its IP67 water and dust resistance rating means it's more robust than it looks, making it suitable for use outdoors and it can take a dunking.
We found that its crisp audio performance and 360-degree soundstage makes the A1 ideal for soundtracking small gatherings. The impeccable balance between bass, mid and treble means that compared to a lot of Bluetooth speakers, it's like we were enjoying our favorite songs as if we were listening to them for the first time. Music is exciting, punchy and energetic, yet it achieves this without overloading the bass, or pushing the treble so far that it loses realism. It's what you expect from B&O (and for a premium price), but still – this is the best smaller portable speaker for hardcore music lovers.
Bluetooth 5.1 connectivity means that the speaker is easy to pair with your smartphone, while built-in Alexa voice assistance means it can double up as a smart speaker. The A1 is the first speaker to offer Alexa support without needing to be connected to your home Wi-Fi network – and while this is impressive in itself, we did find that the voice assistant was sometimes quite slow to respond to our commands, since it's routing over Bluetooth to your phone, and your phone is then making the request over whatever internet connection it has… which won't always be great.
Read our full Bang & Olufsen Beosound A1 (2nd Gen) review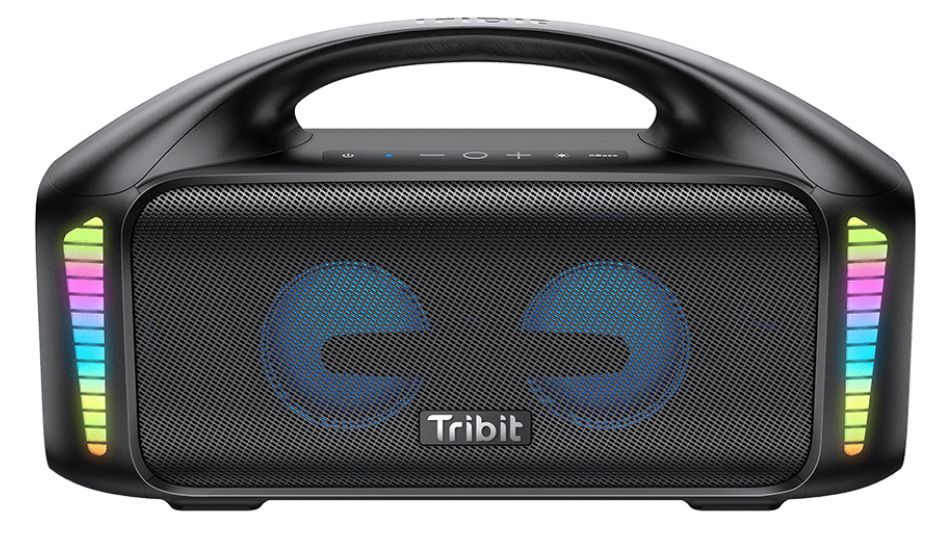 The Tribit Stormbox Blast is an unusual speaker and there are a few things you need to know before you consider it: it's quite heavy and you can't turn those lights off completely – although you can make it so they only pop up when you're switching the volume levels.
Honestly, it's not the subtlest looking device we've tested. But that's where the criticism ends. The Stormbox Blast is the biggest and most powerful Bluetooth speaker in Tribit's ever-growing arsenal of portable speakers and it sounds every inch as detailed – even at higher volumes – as models from better-known audio specialists at three times the price.
Want a shy, retiring sound so as not to irritate your neighbors? Look elsewhere, and it's important to note that during our tests, we found the difference of two to three volume increments was enough to go from too quiet to too loud indoors, if you want quiet background playlists.
But Tribit has made no secret of wanting to bring the party to both your ears and your body, and it has emphatically delivered. This thing can go loud and still sound good when it does. If you're worried whether one speaker will be enough for the garden party, it will here – and for this money, it represents unbeatable sound-per-pound value.
Read our full Tribit Stombox Blast review
The Cleer Audio Scene is a mid-range Bluetooth speaker is going to upset some premium rivals. In our Cleer Audio Scene review we also commented that this speaker seems to be designed specifically to compete with the JBL Flip 6, which enters our list just a few spots further up. However, although the Audio Scene looks similar, it's also newer, has a slightly lower price tag, and a few extra features that might tempt you away from JBL.
Having said all that, the Cleer Audio Scene does a great job at differentiating itself in a competitive space. It has a lower price than most rivals, there's a microphone onboard for calling, useful extra ports for aux-in and top-notch audio clarity. This device might be cheap and compact, but it's got strong specs.
However, there are some drawbacks. In our review we commented that the speaker is bigger and heavier than the JBL Flip, meaning it's not as convenient to carry in a bag or pocket. Annoyingly, it's not having in the bass department. The focus is on definition, which you might prefer, but it does mean the Cleer Audio Scene is less bass-heavy than rivals – not ideal for parties.
Read our full Cleer Audio Scene review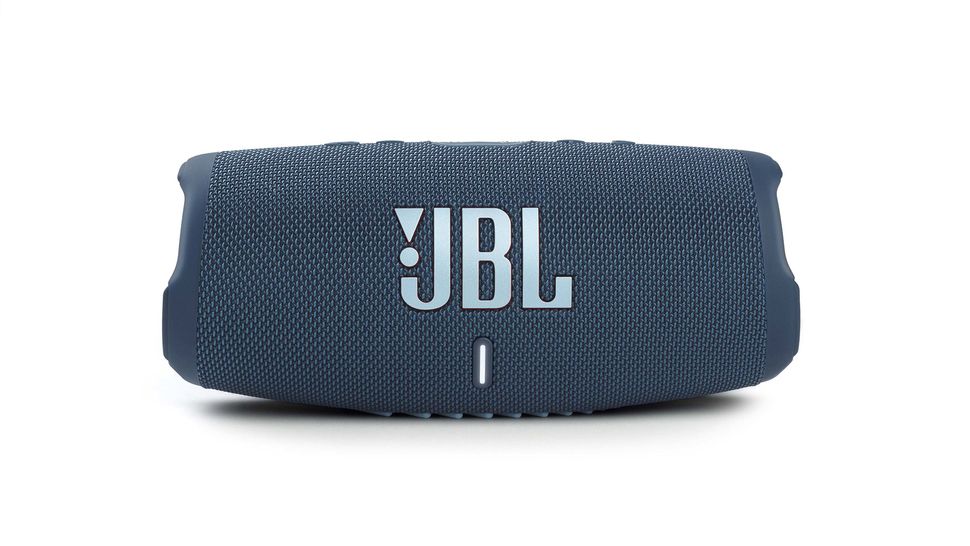 Looking for a portable speaker that can charge your phone while it's blasting music? Check out the JBL Charge 5.
In terms of features the JBL Charge 5 is relatively basic compared to something like the JBL Pulse 4 – which provides a customizable lightshow for users – but for this fifth generation JBL has incrementally improved sound quality and volume while still offering all-day battery life.
While the sound is well balanced, we found distortion starts kicking in above 60% volume, resulting in harsh-sounding highs and bass stops getting louder beyond this point too, leading to a bright tonal balance.
For the best sound quality, we recommend keeping the speaker around 50-60% volume based on our experience – when you have to push beyond this volume, there's likely so much ambient noise that sound quality isn't the first priority.
Physical controls remain the same with slightly raised buttons on top of the speaker. There are buttons to control playback, volume, power, Bluetooth pairing, and "Party Boost" that turns the volume up to 11.
Around the back, the JBL Charge 5 has a waterproof USB-C charging port as well as a flap hiding the USB-A port that can be used to charge up your smartphone. The Charge 5 drops support for the 3.5mm aux jack from the JBL Charge 4, which is a bummer for some who have legacy devices they want to hook up.
Overall, the JBL Charge 5 sounds like a bigger portable speaker than it is. It dishes out an impressive amount of bass for its size without sacrificing on the mids or highs.
Read our full JBL Charge 5 review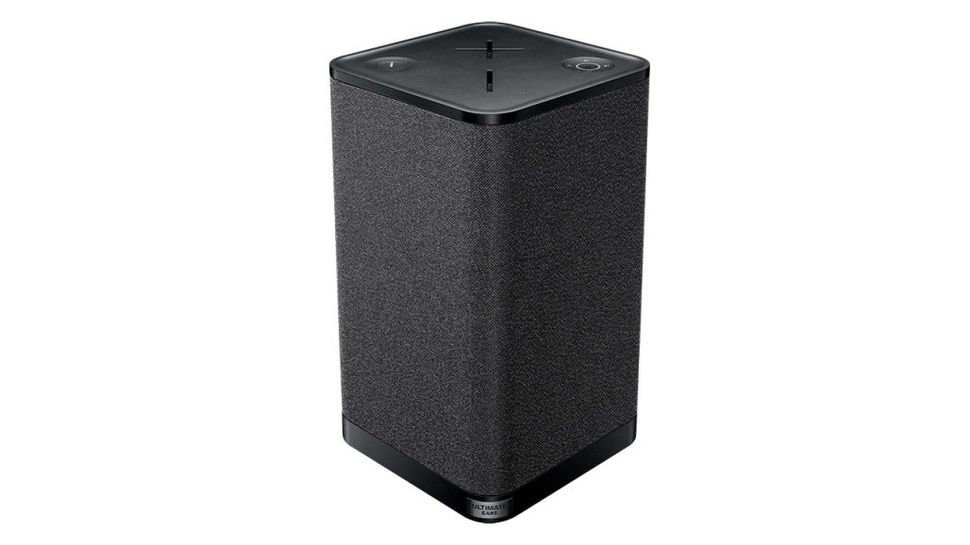 The Ultimate Ears Hyperboom is a powerful speaker that will deliver a party atmosphere, both indoors and outdoors. Its Ultimate Ears' largest Bluetooth speaker to date, but stays in keeping with the company's stylish designs, and adds two Bluetooth radios so you can switch seamlessly between two phones.
Despite being party-centric (read: packing tons of bass), we found it also delivers a very well-balanced soundscape. Here you never get the feeling that you are playing bass to make a party at the expense of other elements in the music, and almost no matter what music you put on, you get a pleasant experience.
In terms of features, the Ultimate Ears app allows you to connect the Hyperboom to other UE speakers and use them together, you can switch audio source and adjust volume, and you can select four different playlists in Amazon Music, Deezer or Spotify that can be started by holding down the Play button in three seconds.
For parties small and large, this Bluetooth speaker box is a great pick.
Read our full UE Hyperboom review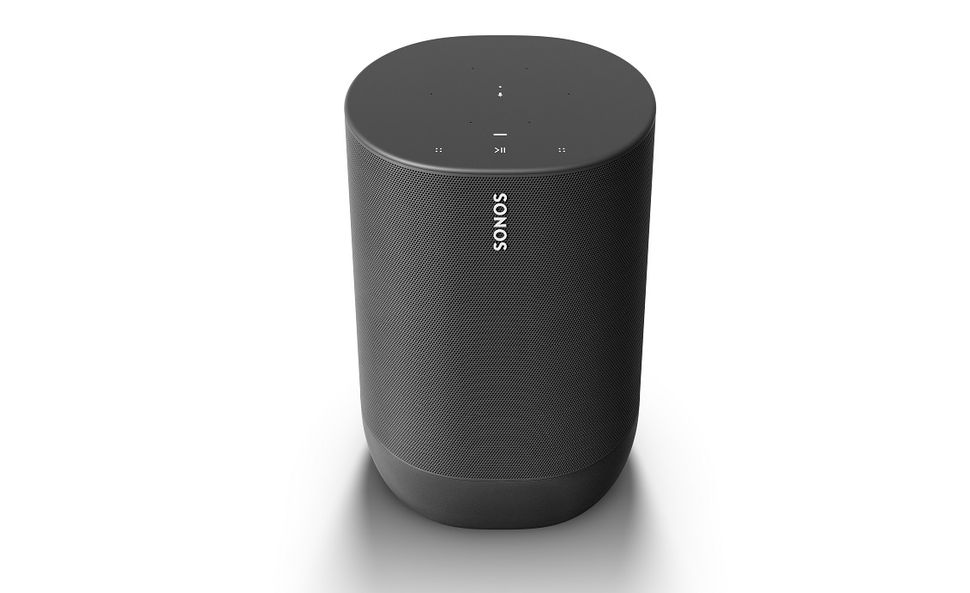 Here's the thing about the Sonos Move – it's so good, you might want to consider it not only as your on-the-go party station, but also as your main at-home wireless speaker too.
With two quality drivers, a solid app that unlocks playback from hundreds of wireless sources, multi-room capabilities and smart audio-tuning tech which tweaks the output based on the speaker's immediate surroundings, the Sonos Move is engineered well beyond your average Bluetooth speaker. It's a versatile speaker, one that stands solidly alongside the non-portable Sonos speakers that the company made its name on.
We put the Sonos Move through its paces with a range of songs, musical styles, and in a variety of different locations. What's always clear is that the Sonos Move manages what few other Bluetooth speakers can – tight and punchy bass, shimmering highs and a vocals that cut through it all with direct clarity.
We also like the Sonos app's EQ options, allowing you to dial up and down treble and bass settings. Dialling up the bass in the EQ convincingly gives treble-heavy tracks a little more warmth than their neutral recorded sound offers, if like that kind of balance.
It's not perfect – it's heavy as a byproduct of its incredible sound, and it's expensive due to its rich feature set. This is not a speaker for taking on a hike; it's for taking into the garden. It's also not waterproof, though it is splashproof. But if you've got the money, it's hard to fault the Sonos Move when it comes to getting high-quality sound in or out of the home.
Read our full Sonos Move review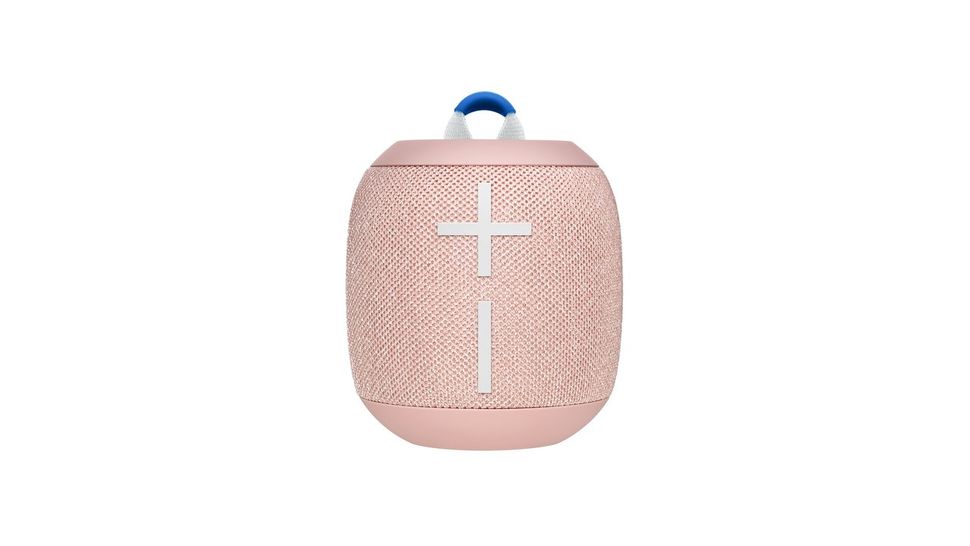 The original UE Wonderboom topped our best waterproof speaker list for a long time – but it was usurped by the Wonderboom 2 in 2019. Now, there's a new Wonderboom 3 in town, although we don't think it's worth the upgrade (it's made from more eco-friendly materials and comes in new colors), which is why we're sticking with this little beauty here.
Although the UE Wonderboom 2 looks nearly identical to the original, Ultimate Ears packed in a slew of upgrades that make the Wonderboom 2 even better, including increased battery life (up 30% compared to the original), better bass response, and a lovely Outdoor Boost feature that helps the speaker cut through extraneous ambient noise to feel even louder than before.
The UE Wonderboom 2 is a fantastic rugged and waterproof speaker you'll actually want to take with you everywhere. Its small size doesn't mean small sound, however, as the speaker gets extremely loud and sounds great – and it can be paired to other Wonderboom speakers to amplify your music even more. While we found it can't match the bass response of larger speakers like the UE Boom 3, the improved bass adds warmth and intensity to music that the original was lacking.
All said, for $100 / £90 / AU$129, the UE Wonderboom 2 is still one of the best waterproof speakers you can buy – and our recommended option for those looking to bring a pocket-sized speaker to the beach or pool. It's built to take a big tumble too – you'd be hard pressed to damage it.
Read our full UE Wonderboom 2 review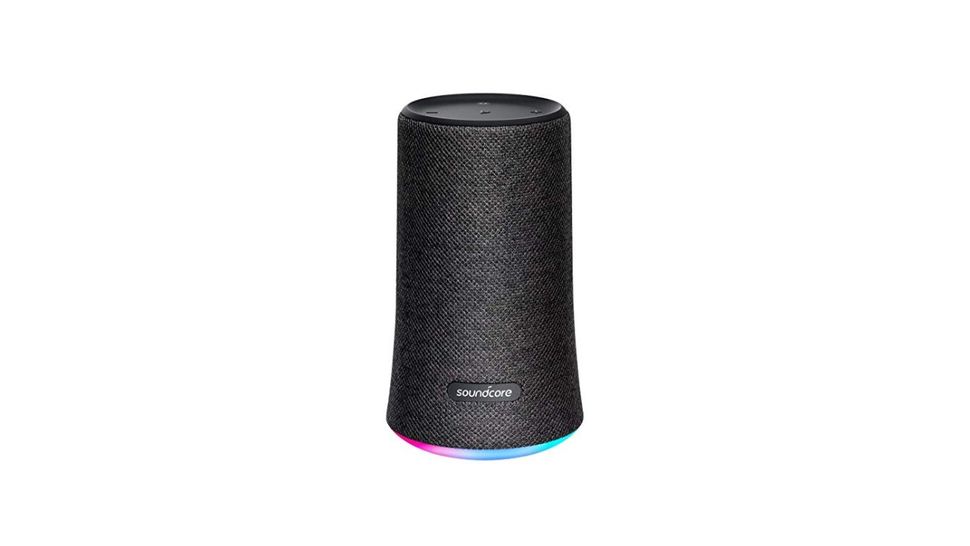 The Anker Soundcore Flare 2 is an excellent go anywhere, do anything Bluetooth speaker that'll appeal to anyone looking to introduce a little color into their surroundings.
That's thanks to LED rings that encircle each end of the speaker, lighting up as you listen to your music. That splash of color makes the Soundcore Flare 2 an excellent choice if you're looking for a party speaker that's easy to chuck in a bag – though we should note that it's not as compact as the UE Wonderboom 2 (see further down).
The design isn't so garish that it'll look out of place in your home, though, and its rugged construction means the Soundcore Flare 2 can join you at the beach or poolside. It's IPX7 rated, which means it can be submerged in up to 1m of water for up to 30 minutes.
As for the sound? In our tests, we found the Soundcore Flare 2 delivers a well-balanced and tonally warm audio performance, and comes with a BassUp feature to boost the lower frequencies. However, the sound quality does suffer at higher volumes, and even with the bass booster, the bass is clearly weedier than the Sonos Roam or JBL Flip 6. But then, it does cost a fraction of the price, so we happily forgive it.
Those wanting more bass but still want a party speaker with lights will want to check out the JBL Pulse 4 too, which gets louder, has more bass impact and a full-body lightshow… but again is over twice the price.
Read our full Anker Soundcore Flare 2 review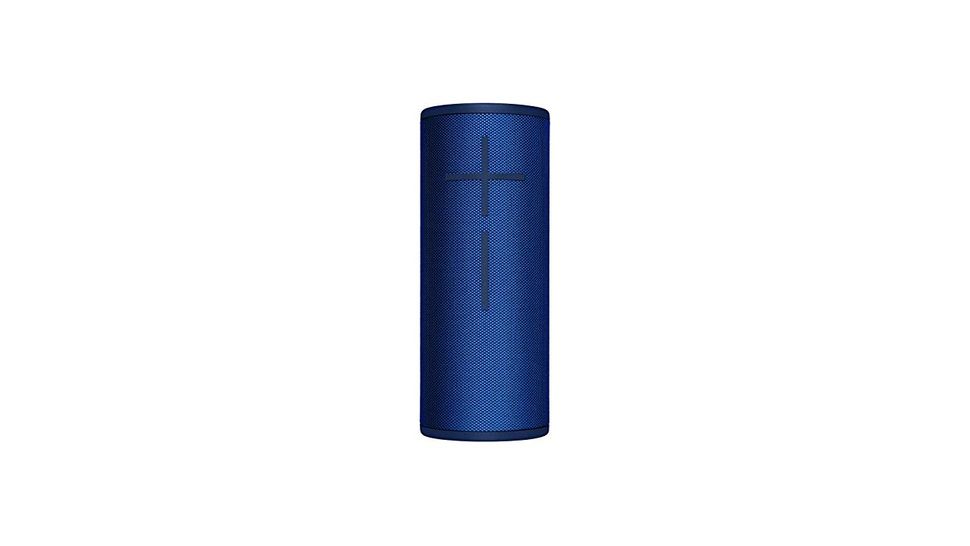 While we weren't as impressed with the UE Boom 3 as we were with its predecessor the UE Boom 2, this is still one of the best Bluetooth speakers you can buy today. This is a speaker that can get loud and not distort at higher volumes. It's also light enough to carry on a camping trip and remains durable enough to tumble in a bag unprotected.
It's both water- and dustproof, and now has a one-touch mix button that lets you pull up your favorite playlists without ever picking up your phone.
Although bass frequencies sound good (if not lacking in a little depth) for the speaker's size, we weren't blown away by the mid frequencies, which feature heavily in vocals and keys – they felt slightly subdued in comparison to the bass.
Treble frequencies had the same problem, with a generally lack of clarity in the top notes – we felt that the highest frequencies could have benefited from a sharper kick, especially for acoustic instruments.
There are certainly more detailed portable speakers out there, but at a price that's relatively affordable to all, the UE Boom 3 hits all the right notes for the third year in a row.
Ultimate Ears now lets you customize your UE Boom 3, so you have even more options when it comes to color and pattern combinations.
Read our full UE Boom 3 review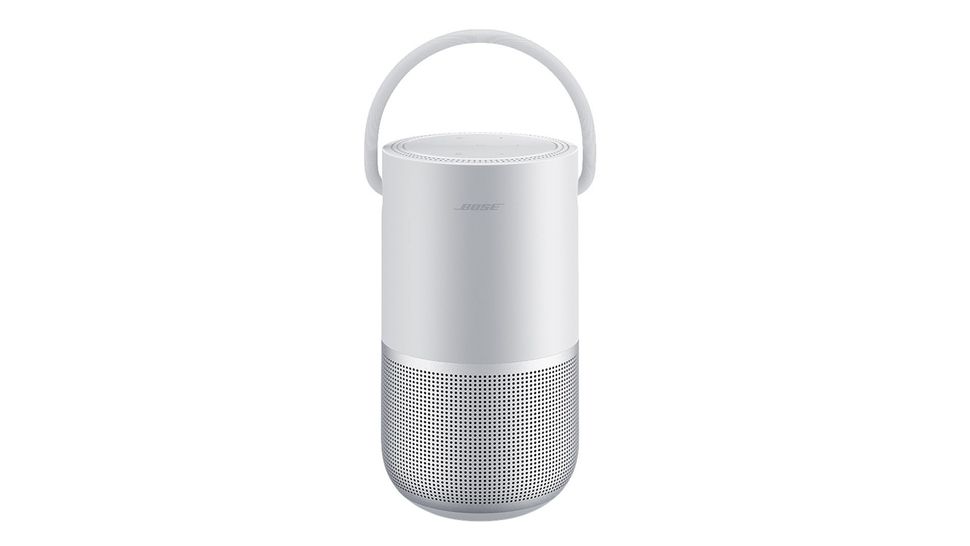 The Bose Portable Home Speaker was one of the first portable smart speakers we tested, offering the smarts of Google Assistant and Alexa alongside Bluetooth connectivity. While it launched a few years ago now, the Home Speaker is still one of the best portable speakers that can offer smart home control without being restricted to indoor use.
Bose has a great reputation for building good-looking speakers, and this model is no exception: gorgeous minimalist design meets weather-ready robustness, with a light build and handle that lends itself to listening on the go.
The brand is also well known for delivering excellent audio quality from its products, and the Home Speaker is a great example of this, with a warm, well-balanced soundstage and an assured command of complex tracks.
In our tests we really noted how natural-sounding elements such as guitars are, while gently-thumbed bass strings resonate around the room without overpowering treble melodies. It doesn't quite have the pure fidelity of the Sonos Move, or the detail, but it's very hard to fault its overall blend of sound.
It also doesn't quite meet the value for money of the UE Boom 3 and JBL Charge 5 – but if you love that Bose sound and build quality, this is the portable speaker for you.
Read our full Bose Portable Home Speaker review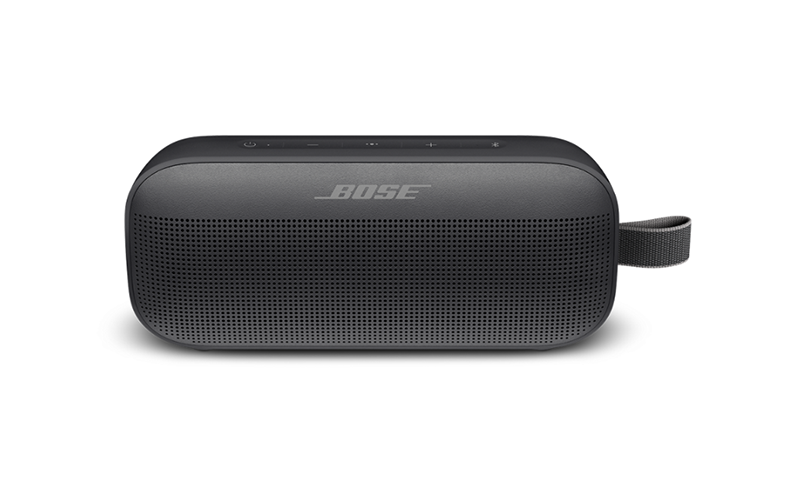 The Bose SoundLink Flex might not be the best portable speaker you can buy overall, but it sure ticks a lot of boxes and this makes it a solid option if you're looking for a Bluetooth speaker for a range of different uses.
With a light and compact build, the SoundLink Flex has around 12 hours of battery life, which is decent but not the best you'll find. We found the audio performance to be solid, too, with a bold, assertive, and punchy sound. The bass is powerful, and while the lower frequencies could do with a little finessing, that strong low-end is great for listening to music outdoors, where there are no walls for the sound to bounce off of.
We like that there are several ways you can control your music, including with your voice, via an app or with onboard controls - though it's a shame there's no way to tweak the EQ levels.
The Bose SoundLink Flex has plenty going for it, and that's before you take the cache and credibility of its brand logo into account, too. If it had a little more expressiveness to its low-end reproduction, or a little more discipline to its overall sound when you listen at significant volumes, it would be approaching 'no-brainer' status.
Read our full Bose SoundLink Flex review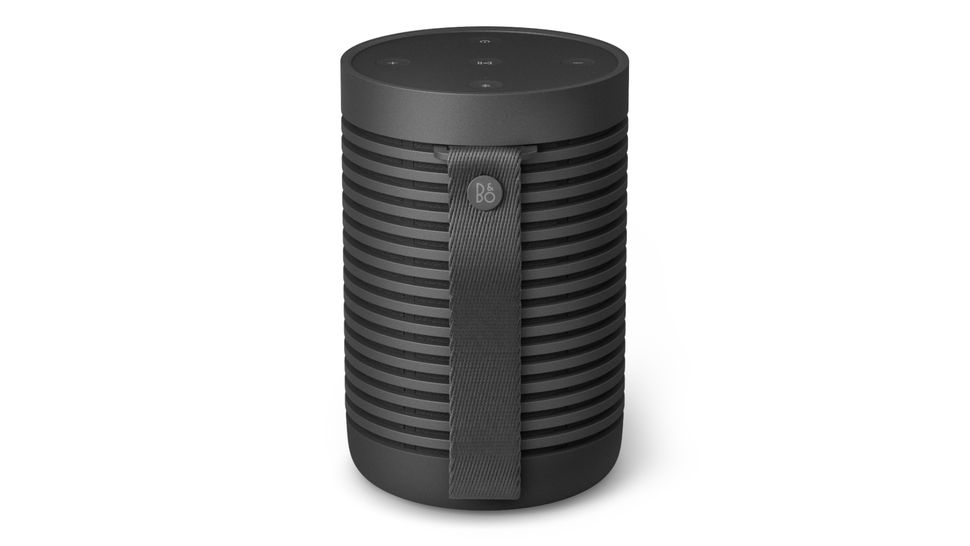 We know what to expect from B&O. Great sound, of course, but also the kinds of designs that make you go "ooh" and "aah". The Beosound Explore is no exception: despite its small size B&O have made it look more interesting than the typical portable cylinder, and it's particularly fetching in its green color option.
The Explore is the size of a tall cappuccino, and that compact size means it's a little light in the bass department. But what it lacks in low-end hooliganism it more than makes up for with its detailed, involving sound and very long battery life: this little speaker is good for 27 hours between charges, meaning it'll last much longer on a hike than your correspondent would. On the subject of hikes there's a useful karabiner to clip the Beosound to your backpack, tent or a nearby tree; it's about the size of a can of Coke so it won't take up much room inside, although it's a bit heavier than a drinks can.
The app is excellent, the B&O's design will make your friends turn green with envy and provided you're not the kind of person who sticks your head in the bass bins at concerts the sound is really impressive. It's not the cheapest portable option but it's a lovely thing, a premium product with enough battery to get you through a full weekend.
Read our full Beosound Explore review
How to choose the best Bluetooth speaker for you
There are several key things you'll need to consider when you're looking for the best Bluetooth speaker.
First up, what do you need it for? All of the speakers here can be used as outdoor speakers, but if you specifically want an outdoor speaker it's worth looking for rugged, drop-proof casings and dust and water resistance or even waterproofing to protect your speaker from the elements. And if there's any likelihood that your speaker will get dunked in water or just left out in the rain, you might also want to check out our guide to the best waterproof speakers.
Some of these Bluetooth speakers come with handy additional features baked in, such as voice control from Amazon Alexa and Google Assistant. This means your Bluetooth wireless speaker can double as a smart speaker, which you can use to control many smart home devices. Or you could simply ask it nicely to play your music so you don't need to get up from the sofa.
Smart speakers add a bit of complexity and a bit of expense, though, and as a result most of the devices in this guide don't have them: they are simply designed to play your music. However, the ones that do can have the feature switched off or the microphone muted if you don't want your speaker to listen to you when you're listening to it.
It's worth pointing out that some of the models in this list can also double up as computer speakers if you want to have a cleaner PC setup, too.
When we test the best Bluetooth speakers we look at three areas in particular: sound quality, of course, but also portability and durability: are they too heavy to haul around for more than a few minutes? Will they fall to pieces if they are accidentally knocked off a table? We also consider how easy they are to set up and use, how reliable their Bluetooth connections are and how long you can reasonably expect from their batteries when you're out and about. That's why we're confident that these are the best Bluetooth speakers you can buy today, on Prime Day or on Black Friday.
Bluetooth speaker: FAQs
What's the best Bluetooth speaker brand?
The best Sonos speakers are great if you want to bridge the gap between indoors and outdoors, with the ability to form part of a wider multi-room system – and you can be sure that they'll sound fantastic, too.
JBL is well known for making rugged, outdoor speakers at affordable prices, and it's line of party speakers even come with built-in light shows.
If waterproofing is a priority then look out for models from Ultimate Ears, which combine fun, colorful designs with rugged builds – many of which can withstand a dip in the pool.
Consider high-end audio brands such as Bose and Bang & Olufsen if you want a combination of stylish design and great sound – but be prepared for relatively high prices. If you want to save money then Urbanista, Tribit, and Anker offer brilliant speakers that won't break the bank.
How we test the best Bluetooth speakers
Why you can trust TechRadar Our expert reviewers spend hours testing and comparing products and services so you can choose the best for you. Find out more about how we test.
We test countless portable speakers every year at TechRadar, and that means we know exactly which features and specs to look out for.
It's important for us to compare the performance of these speakers against the specs claimed by their manufacturers, which is why we take the time to make sure the battery life and connectivity is as good as the brands say they are.
We test each Bluetooth speaker in a range of environments and against its chief competitors too, so you know that the product will work just as well in the great outdoors as it does in your home. We live with these speakers in our homes to make sure that their performances are consistent, and we don't finalize our testing until we are certain of the sound quality.
On this, we test the audio performance using a range of musical genres and stream from various sources, to ensure that these speakers can handle everything from thumping dance tracks to softly-spoken podcasts.
With more years in this game than we'd care to admit behind us, we are truly confident that our star-rated reviews are the best indication of the quality of the Bluetooth speakers in this list. There are no sales teams involved in our verdicts, which means if we don't like it for sound, design, usability and features, we simply won't recommend it.
Looking for more?
There are lots of speaker styles to choose from – that's why we've put together lots of guides on the best speakers you can buy.
Looking for some hi-res audiophile speakers to go with your record player? Check out the best stereo speakers. Bored of your TV's lackluster audio? Try one of our best soundbars or Dolby Atmos speakers on for size.
If you need a speaker you can take everywhere, make sure you look at the best waterproof speakers or if you're looking for multi room audio smarts, read our guide to the best wireless speakers.
For total control of your smart home, invest in one of the best smart speakers, which come with Google Assistant, Amazon Alexa, or Siri built-in.
Apple fanatic? Try out the best AirPlay speakers.