The best Alexa speakers not only ensure you can listen to your favorite music, they also come with Amazon's voice assistant built-in. This means you can ask Alexa to set timers for you, provide the latest news or weather report, and even answer your burning questions, leaving your hands free so you can get on with other tasks.
There's a wide range of Amazon-manufactured speakers that feature Alexa built-in to choose from, but if you're looking for the best Alexa speakers, you'll also find some from third-party brands including Sonos and Bose too.

As well as Alexa speakers, Amazon also offers a range of smart displays with the voice assistant built-in. These build on the speakers with a screen so you can see as well as hear the information being served up.

Adding an Alexa speaker to your home is also a great way to get your smart home devices to work together, even if they're made by different manufacturers. So whether you have smart lights, smart plugs, or even a smart thermostat or video doorbell in your home, provided they're compatible with Alexa, you'll be able to use your voice to control rather than relying on different apps on your smartphones.
With so many models to choose from, picking the best Alexa speaker for you may seem like a daunting task. However, we've put all of Amazon's designs along with some third-party speakers that feature the voice assistant to the test to discover just which excel and are worth dropping your hard-earned cash on.
The best Alexa speaker of 2021
If you're looking for the best Alexa speaker, you'll be hard pushed to do better than Sonos' debut smart speaker. Sleek and stylish, this speaker packs a punch when it comes to sound quality, but even though it's not manufactured by Amazon, it still brings the benefits of Alexa.
On test, we were impressed with the mic array, which ensured our voice was picked up, even from the other side of the room. It laso has both Wi-Fi and an Ethernet port, making it ideal for homes that struggle with a strong wireless internet connection. However, this is an expensive smart speaker when compared to the rest of the market.
If you're looking for a more portable option, check out the Sonos Move, which offers a similar excellent sound quality but also lets you take Alexa on the move.
Read more: Sonos One review
With the ability to pair two Eco Studio's together for stereo sound, and a single output of 330W, this is the best Alexa speaker if you're looking to take your home cinema system to the next level.
On test, we were seriously impressed by the sound quality, and the fact it doubles as a Zigbee hub too. However, the large, bulky footprint won't suit everyone and to get the best from the Alexa speaker, you'll need to subscribe to Amazon Music HD to enjoy the 3D immersive sound that Amazon highlights as one of its best features.
That said, it's certainly more affordable than similar speakers from rivals such as Sonos.
Read more: Amazon Echo Studio review
Striking the right balance between price and smart home features, the latest Amazon Echo is the best Alexa Speaker for smart home control. The spherical design looks different from any Echo before it and is certainly pleasing to the eye. The audio has been improved too, but the fact that it acts as a Zigbee hub so you can control your smart home devices even when you're not at home, really makes it stand out.
The Echo's only real issues are that its max volume level is a bit soft, especially compared to larger Alexa speakers such as the Echo Studio (above).
Read more: Amazon Echo (2020) review
If you're on a tight budget, the Amazon Echo Dot is the most affordable way to get your hands on an Alexa speaker. It's ideal for those who aren't sure about smart home tech and want to take the first step, as it provides room-filling sound and the benefits of Amazon's voice assistant for under $50 / £50 / AU$80 (it can often be found discounted during online sale periods too).
With the same space-age aesthetic as the Amazon Echo (2020) it's better-looking than previous iterations, and on test, we found it extremely easy to set up and use. However, you do comprise the sound quality, with directional and shallow audio, and there's no Zigbee hub inside, unlike its more expensive sibling.
Read more: Amazon Echo Dot (2020) review
If you're looking for the best Alexa speaker for the bedroom, the Echo Dot with Clock (2020), is the ideal choice. It builds on the Echo Dot (above) with an illuminated display feature the current time - ideal if you wake up in the middle of the night and don't want to disturb your partner by asking "Alexa, what's the time".
It sports the same spherical design as the Amazon Echo Dot and Amazon Echo, and the rounded styling certainly fits in with home decor better than previous iterations. As you'd expect, it's also extremely easy to set up and use. However, as we've already mentioned above, as it shares the same speaker as the Echo Dot, the audio is directional and shallow, and it also lacks a Zigbee hub inside
Read more: Amazon Echo Dot with Clock (2020) review
The Bose Smart Speaker 500 can certainly give the Sonos One (above) a run for its money when it comes to sound quality - making it our pick as the best Alexa speaker for audiophiles.
Its elegant design is backed up by room-filling sound while Alexa provides the smarts. On test, we were impressed with the eight microphone array, that picked up our commands to Amazon's voice assistant even when the speaker was playing music at a loud volume. We also loved the preset buttons that offer one-touch access to your favorite playlists, radio stations, or albums.
However, it's one of the most expensive smart speakers on the market, and we found setting the speaker up on a Wi-Fi network using the Bose Music app is harder than it should be.
Read more: Bose Smart Speaker 500 review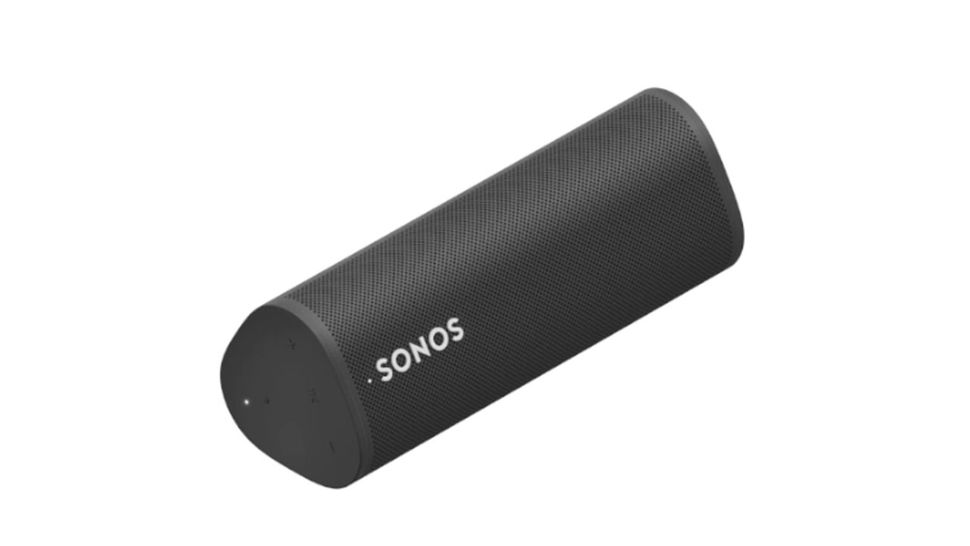 With a rechargeable battery that lasts up to 10 hours between charges, and Bluetooth and Wi-Fi connectivity, the Sonos Roam is our pick of the best portable Alexa speaker you can buy right now.
The rugged design is complemented by a bass-heavy audio performance, which makes it ideal for use outdoors, though audiophiles may dislike the overwhelming low frequencies and rhythmic handling. It's also expensive when compared to the other Alexa speaker in this list. However, we think its versatility and powerful sound will make it worth the investment for those that want the ability to use Alexa outside as well as indoors.
Read more: Sonos Roam review
As we've already mentioned, some Alexa smart speakers come with a screen built-in to provide a visual interpretation of the voice assistant's responses. If this is the style of smart speaker you want in your home, then the Echo Show 10 is the best Alexa smart display you can buy right now.
The screen rotates and follows you as you move around a roo, so it's always within your gaze and there's a 13MP camera too, which has since also been added to the Echo Show 8 (2nd generation), that uses the rotating screen to pan and zoom during video calls, so you're always in the center of the frame.
On test, we found the microphone array meant Alexa was responsive when it came to recognizing voices. However, we found the speaker was too bassy and its also more expensive than most of the Alexa speakers in this list.
Read our full review: Amazon Echo Show 10 review
Love the idea of an Alexa speaker with a screen but you're on a budget? The Amazon Echo Show 5 (2nd generation) is worth considering.
It's the most affordable Alexa smart display on the market right now, and certainly packs a punch when it comes to features. The camera is twice the resolution of the Amazon Echo Show 5 (2019), and like its predecessor, it has a physical camera shutter so you can be sure once and for all that you aren't be recorded or watched by accident. Even better, it doubles as a home security camera too.
There are some compromises to keep the price so affordable - the resolution of the screen is low, so don't expect a sharp, clear experience when watching video clips, and it lacks YouTube support, but we still think it's worth every penny.
Read our full review: Amazon Echo Show 5 (2nd generation)
How we test Alexa speakers
When it comes to putting the best Alexa speakers to the test, we evaluate the sound quality of the speaker and whether the audio is clear when listening to music, podcasts, and even the responses from Alexa.
We assess each model on its ability to pick up your voice when issuing commands to Alexa, as well as privacy features that help ensure the smart speaker isn't constantly watching and listening, and how compact and durable the design is.
What to consider when buying an Alexa speaker
There are a number of considerations when it comes to choosing the best Alexa speaker for you.
Do you want an Alexa speaker that just offers audible responses from Amazon's voice assistant, or do you want a device with a screen, known as a smart display, that lets you see as well as hear Alexa's responses? And if so, do you want a larger screen that can be easily seen in a quick glance when ou're on the other side of the room, or do you want a smaller , more compact device?
Next, consider where you intend to locate the Alexa speaker. Large devices are best suited to rooms with bigger footprints such as a lounge or dining room, while for bedrooms, you may want a smaller Alexa speaker so it fits neatly on your bedside table.
If you intend to use the smart speaker as your main listening device, make sure you consider the number of speakers, and the sound output and quality it offers. Those with smaller speakers are best suited to background music, while larger smart speakers will offer a louder, more room-filling sound. Also look for models that can be paired together to create stereo sound if you're planning to use a smart speaker as part of your home cinema set-up.