The best home theater systems are proof of how times have changed. It wasn't long ago that the idea of a home theater system was a laughable idea – held back by small TV panel sizes, poor display resolution, and sub-par audio quality.
These days however, creating a home theater system worthy of big-screen movies has never been more within reach.
Why? TVs are getting bigger, for one. The average television sold today will be a 55 inch screen, while the best 65-inch TVs are the fastest growing part of the market. 4K TVs are also able to pack in 8 million pixels of detail – or even 33 million pixels for the 8K TVs now entering the market (though there isn't really enough 8K content out there to justify that quite yet).
The growth of 3D audio codecs like Dolby Atmos and wireless speakers also means you can recreate cinematic audio in the comfort of your living room, making watching movies at home more immersive than ever before.
So what kit do you really need to create the best home theater setup on your street?
Making a decision can be tricky, which is why we've put together this handy list of the best gadgets in every category; though be sure to check out our dedicated guides to the best TVs, soundbars, Dolby Atmos speakers, surround sound systems, Bluetooth speakers, and 4K Blu-ray players if you want to do a little more research.
Of course, as we enter 2021 we'll be sure to see new AV hardware worth including on this list, but right now these are the pieces of equipment really worth buying for the best home theater system you can imagine.
Best home theater system of 2023 in full:
Why you can trust TechRadar Our expert reviewers spend hours testing and comparing products and services so you can choose the best for you. Find out more about how we test.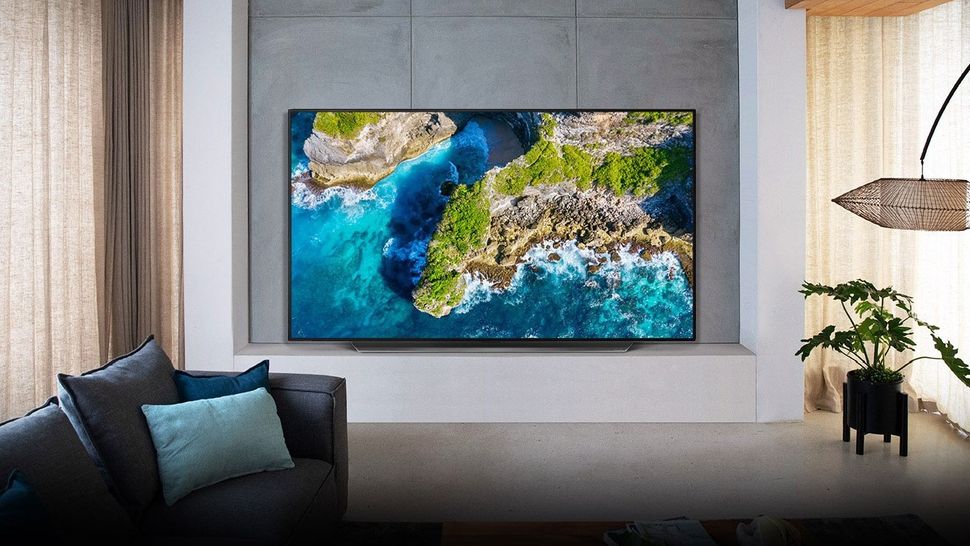 The LG CX OLED is certainly the best OLED TV we've seen so far, and even though a new 2021 model could be set to overtake it, the CX is still the television to buy for the best home theater system today.
With mesmerizing picture quality and a standout webOS smart platform, as well as a few modern-day updates like HDMI 2.1 and an a9 Gen 3 processor, it fires on all cylinders – and the smallest 48-inch OLED TV size means it can fit in a wide variety of homes. With a slimline design and support for Dolby Vision and Atmos – along with bellowing built-in audio – it's a fantastic choice at any size.
LG is really looking to entice gamers, too, with rock-bottom input lag, support for Nvidia G-Sync, and compatibility with 4K/120Hz gameplay for next-gen consoles. You won't get HDR10+ here, sadly, and UK viewers will have to go without all of their fave catch-up apps, but make no mistake – this is a startling good OLED TV.
It's worth noting that the audio isn't quite as accomplished as the picture, but if you're putting a whole gang of home theater system equipment together, the soundbar or speakers listed below should fix it right up.
Read the full review: LG CX OLED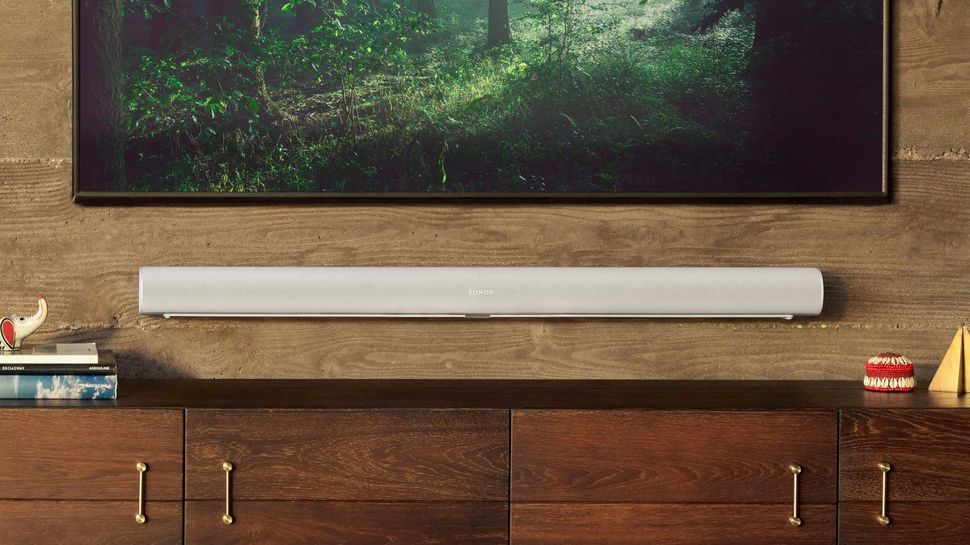 Sonos has a new surround sound solution and it's contained entirely in a single soundbar it calls Arc.
While we're not sure if the device gets its name from the HDMI interface it uses, the curved sound it pitches or the fact that it is perhaps, metaphorically, a vessel delivering impressive surround sound to the modern minimalist home, whichever the case this system is hell-bent on short circuiting the surround sound game.
The Sonos Arc draws on Dolby's latest TrueHD and Dolby Digital Plus sound codecs to deliver the best quality lossless audio found on cutting edge Blu-ray disks and some of the leading streaming services. It then enhances the 3D soundscape using Dolby Atmos object tracks to bounce certain sounds off the walls around you so they feel like they're coming at you from all angles.
While all this might sound complicated, the Sonos Arc setup couldn't be simpler, involving just a couple of steps on the smartphone app. The minimalist cable connections and all-in-one system construction add to this no-fuss feeling and streamlined aesthetic – making it the best soundbar you can buy in 2021.
Read more: Sonos Arc review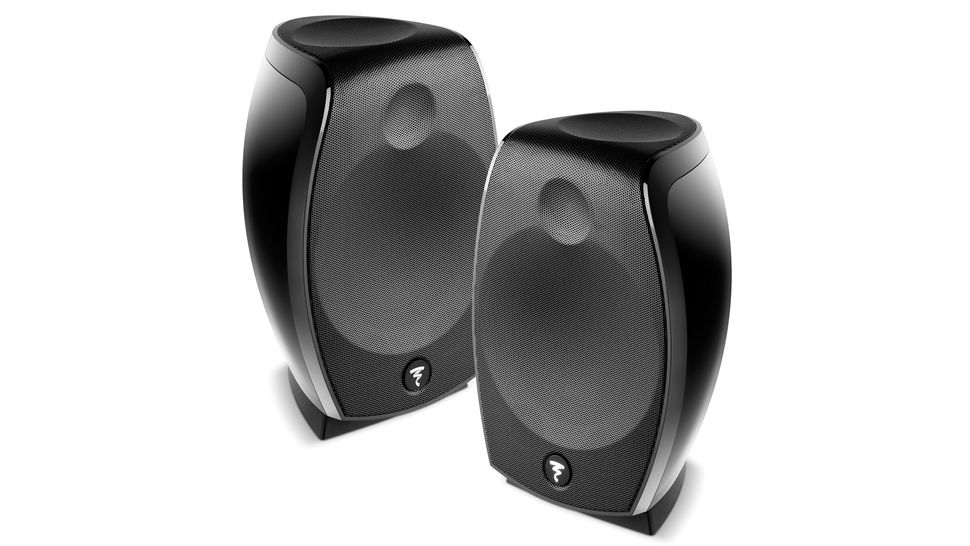 Prefer a true surround sound setup to a soundbar? French specialist Focal has produced a Dolby Atmos sound system that could win over the most reluctant technophobe.
The Sib Evo 5.1.2 package combines two compact Sib Evo Dolby Atmos speakers to handle left, right and height channels, with a slim Cub Evo subwoofer and three smaller Sib Evo satellites, for centre and rear surround.
The main Sib Evo speakers cleverly incorporate a 76mm full-range up-firer for Atmos audio in addition to front-firing speaker drivers. Finished in piano gloss black, the whole set looks positively premium.
Despite its compact size, this Focal system has range and attack. All the satellites share the same midrange driver and soft dome tweeter, which aids timbre matching.
The subwoofer integration is spectacularly good, crossing over effortlessly with the front soundstage at 100Hz. The sub may not do subterranean bass, but it's gutsy thanks to a downward firing 209mm woofer and 200W onboard amplification. The system's slam to footprint ratio is impressive.
That said, if you want a good looking Dolby Atmos speaker package to partner a mid-range AV receiver and create a stunning surround sound system for your home theater setup, this Focal speaker package is definitely one to short list.
Read more: Best Dolby Atmos speakers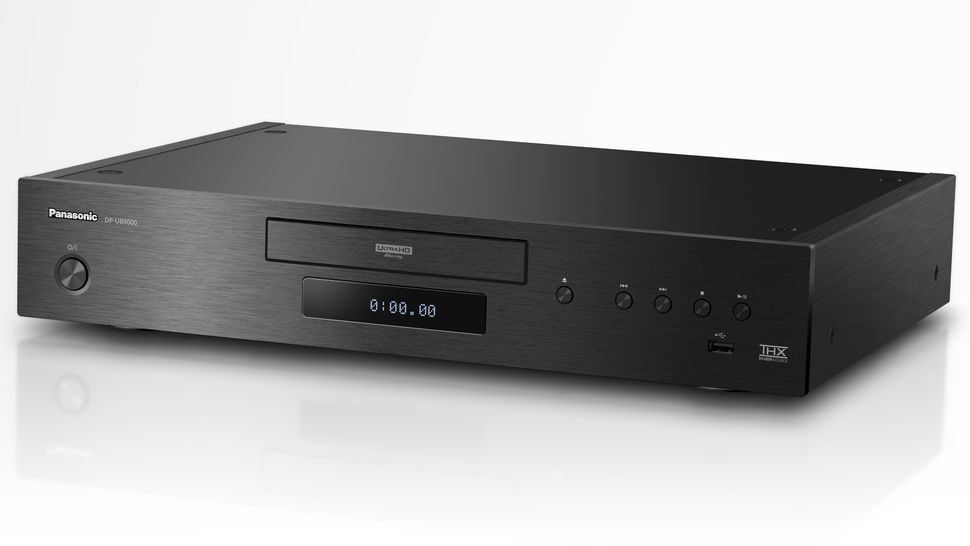 While more and more 4K-quality content is available through smart TV apps like Netflix and Amazon Prime, how many pixels you end up seeing will depend on the strength of your internet connection – and investing in a 4K Ultra HD Blu-ray player can be a sensible way to ensure you get the most of your favorite 4K Blu-ray movies.
The DP-UB9000 is Panasonic's latest flagship 4K Ultra HD Blu-ray player and, after Oppo started winding down its competing devices, the new model finds itself in one of the top spots in the high-end player market.
Beautifully made and enviably specified, this flagship 4K disc spinner is unashamedly premium. Beyond its good looks, however, the DP-UB9000 is also the first UHD deck from Panasonic to support all the key HDR formats: vanilla HDR10, its dynamic sibling HDR10+, HLG and Dolby Vision.
You'll need a television that can support those formats, of course: Dolby Vision and HDR10+ are competing formats, with LG TVs backing the former and Samsung sets packing in the latter. If you like all your kit being on-brand, the higher-end of Panasonic TVs now bundle in both, and should sit nicely above your new Blu-ray player.
Of course, it's worth noting that the next-gen PS5 and Xbox Series X consoles come with 4K Blu-ray players built into the hardware, so if you're a keen gamer you may already be covered in this category.
Read more: Panasonic DP-UB9000 review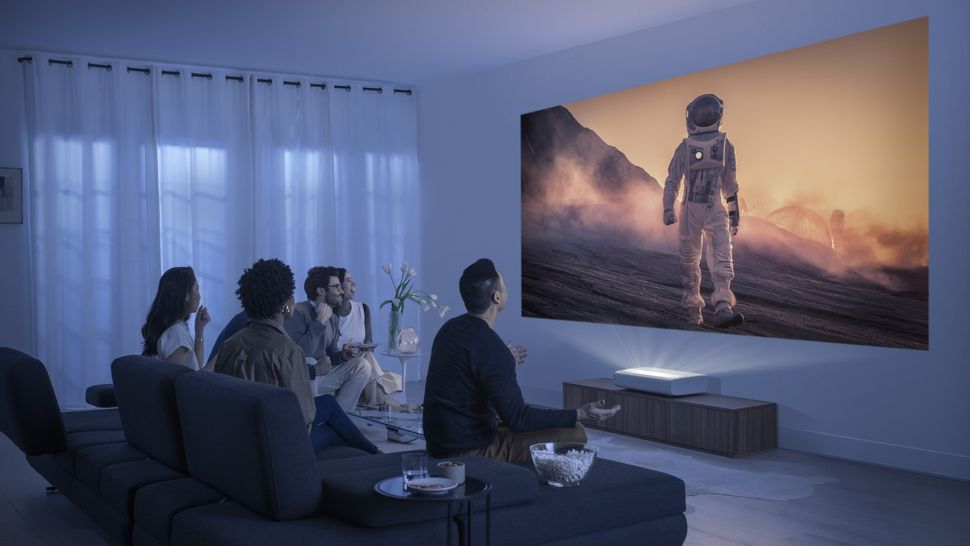 After more than a decade since its last home cinema projector, Samsung has exploded back on the scene with The Premiere LSP9T projector.
This ultra short-throw beamer makes use of 4K HDR laser projection, with a three-color laser removing the need for a color filter and therefore allowing The Premiere's 2,800 lumens brightness to really shine. Pictures are punchy and colorful, and Samsung's world-first introduction of the HDR10+ format, which adds in scene-by-scene picture calibration in compatible films and TV shows.
This projector also benefits from full implementation of Samsung's smart TV operating system, which – if a bit sluggish at times – is incredible to have on a projector over the basic and poorly organized interfaces we're used to. The built-in 40W speakers are above par, too.
With a max 130-inch picture, a host of high-end and world-first technologies, and a TV operating system that fixes one of our main complaints about the best projectors available today, Samsung's The Premiere is a knockout choice for a new home cinema projector.
It is expensive, retailing at £6,999 / $6,490 / AU$10,999 – but is undeniable a good choice for those who can afford it. For everyone else, there's plenty of other great projectors to consider.
Read our full review: Samsung The Premiere projector