The best 4K Blu-ray players 2023: top picks for your Ultra HD discs
Best
Contributions from
last updated
The best 4K Blu-ray players for movie lovers
VERDICT
REASONS TO BUY
REASONS TO AVOID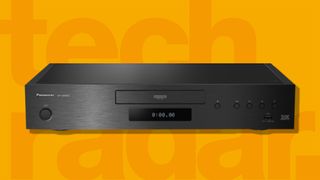 (Image credit: Future)
Editor's note: September 2023
We've just added the Magnetar UDP800 to our list here, which is a relative new option that comes with high-end music options, as well as a video focus. However, its a lot more expensive than the Panasonic UB9000, but its video performance is on par, so for most people, the Panasonic is still the best elite video option.
Matt Bolton, Managing Editor – Entertainment
The best 4K Blu-ray players deliver the ultimate picture quality for watching movies and TV series at home. Although streaming services are popular, Blu-rays deliver video at a higher bitrate, bringing you more detail and realism. There are other benefits to Blu-rays, like the fact you truly own your movie collection, and get stunning box art and behind-the-scenes extras that come on the disc.
It's no surprise home theater lovers say one of the best 4K Ultra HD Blu-ray players is essential – however, with the rise of streaming services, dedicated disc players are less common. This is a shame, considering that these are the ultimate way to show off one of the best TVs, and their uncompressed sound helps make the most of the best soundbars or best home theater systems.
It may not be a very vibrant market now, but there are still plenty of tempting options across different budget ranges, so we've collected the best that are available now, recommended by our AV reviewers, who have a discerning eye and ear for these things, and use these same players to run exacting tests on TVs. We've also included the latest Xbox and PlayStation consoles in this round-up, because they support 4K Blu-Ray discs too, but we address them separately after the dedicated players.
The best Blu-ray players 2023: the list
Why you can trust TechRadar We spend hours testing every product or service we review, so you can be sure you're buying the best. Find out more about how we test.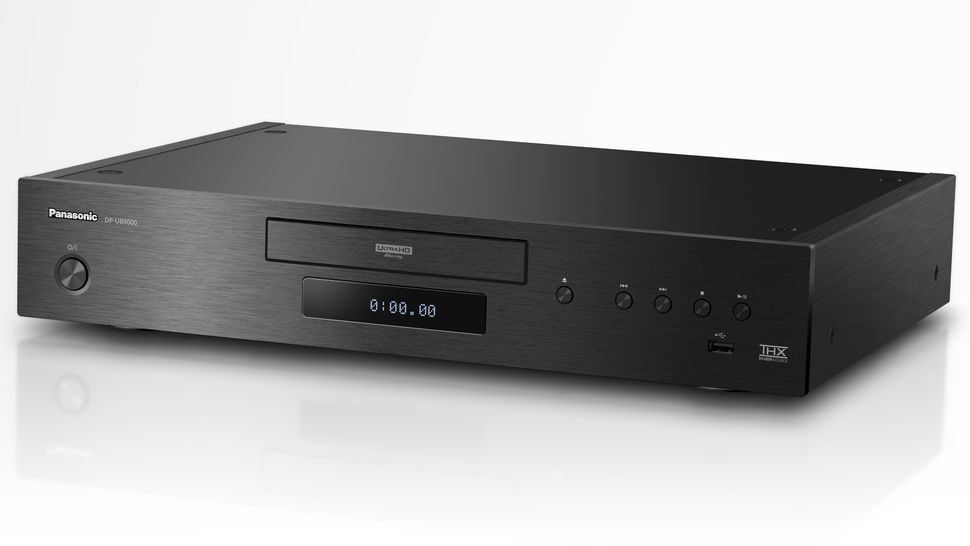 The best 4K Blu-ray player overall
Specifications
Supported resolution:
3840 x 2160
Dimensions:
430 x 81 x 300 mm
HDR Formats supported:
HDR10, HDR10+, Dolby Vision
Reasons to buy
+
Fantastic image quality
+
Four types of HDR support
+
Powerful HDR display optimizer
Reasons to avoid
-
No SACD or DVD-audio support
-
Not cheap
The DP-UB9000 is Panasonic's flagship 4K Ultra HD Blu-ray player, and it's the model to buy if you have a high-end TV and need something that can really push it to the max. It's beautifully made, enviably specified and unashamedly premium. The heavy metal build and luxe design mean it feels high-end too.
It's not just a pretty face. The DP-UB9000 is also the first UHD deck from Panasonic to support all key HDR flavours: vanilla HDR10, its dynamic sibling HDR10+, HLG and Dolby Vision.
When we tested the DP-UB9000 we were as impressed by its audio as by its image quality. It boasts high quality DACs, two-channel and 7.1-channel analogue outputs, and Hi-Res Audio support. Toss in a host of smart features, and the UB9000 ticks nearly every box in our book.
Naturally all of these flagship features don't come cheap. However, for those seeking the best Blu-ray playback around and don't mind about it lacking some audio disc support, look no further. In our review we wrote: "Its picture performance and overall build quality actually make that lofty price tag look like a steal while cinematic imagery, full HDR compatibility and that powerful HDR optimiser, make this player a must-have for videophiles."
Read our full Panasonic DP-UB9000 review
2. Panasonic DP-UB820
The best 4K Blu-ray player for most people
Specifications
Supported resolution:
3840 x 2160
Dimensions:
430 x 62 x 204 mm
HDR Formats supported:
Dolby Vision, HDR10, HDR10+, HLG
Reasons to buy
+
Top picture quality for the price
+
Full HDR support
Reasons to avoid
-
No advanced audio disc support
The Panasonic DMP-UB820 is an ideal mid-range 4K Blu-ray player, delivering pretty much every video feature you could want—including full HDR support—but without costing as much as the UB9000 a the top of our list.
In our tests we found that this player may be more affordable, but it doesn't skimp on quality. Panasonic's HCX image processing works with a special chroma processor that can smartly turn the 4:2:0 color of Blu-ray into 4:4:4 before it reaches your TV. This is obviously very nerdy stuff, but the end result is the best color reproduction you can find for movies, basically.
You've also got a bunch of streaming services built-in, in case you want to use this as your main movie-viewing platform.
What you're missing compared to the UB9000 above is the tank-like build and the support for some advanced music playback types, but a lot of people won't mind about that at all. We certainly don't, this is good enough to pair with high-end TVs, and it comes at a reasonable price.
3. Sony UBP-X700
The best cheaper 4K Blu-ray player
Specifications
Supported resolution:
3840 x 2160
Dimensions:
320 x 45 x 217 mm
HDR Formats supported:
Dolby Vision, HDR10, HLG
Reasons to buy
+
Very strong picture quality
+
Dolby Vision support
Reasons to avoid
-
No HDR10+
-
Sound not as good as Panasonics
The Sony UBP-X800 came out in 2017, a Blu-ray player we rated highly at the time for bringing "brilliant, beautiful 4K UHD player at a sensible price." But there was one major feature missing, and that was support for the Dolby Vision HDR standard.
The Sony UBP-X700, which came out a year later, is an Ultra HD Blu-ray player that now includes support for Dolby's 12-bit, scene-by-scene mastered, HDR tour-de-force. However, there's no HDR10+ support here.
Otherwise, however, this is an impressive Blu-ray player that delivers a crisp, natural-looking picture and fantastic details—your favorite movies and TV series are going to look great. But the best bit is it comes with a (relatively) affordable price tag at $259.99/£229.
The best 4K Blu-ray player for audiophiles as well as videophiles
Specifications
Supported resolution:
3840 x 2160
Dimensions:
430 x 300 x 90 mm
HDR Formats supported:
HDR10, HDR10+, Dolby Vision
Reasons to buy
+
Elite video and audio performance
+
Great audio disc support
Reasons to avoid
-
No smart TV features
-
No wireless connectivity
Magnetar is a relative newcomer to the 4K Blu-ray world, though it's from the same company as Reavon, which has had products in our list for a while, so it has heritage. Like Reavon players, the Magnetar is a seriously premium piece of hardware, weighing in at hefty 8kg, keeping those discs totally stable. Speaking of discs, it not only supports all Blu-ray formats, but is also generous with its audio disc support, including DVD-Audio and SACD.
In our review, we said "picture performance is sublime", and that it "conveys all the luster and near three-dimensional texture you would hope for". When it comes to contrast, we said that it "delivers detail down to near black, without obvious noise or artefacts being introduced". It really make the most of whatever high-quality discs you care to pair it with. Similarly, we called the audio an "absolute joy to listen to".
There are no streaming options here, outside of basic file playback over UPnP from a local server – and even for that, you need a wired connection, because there's no Wi-Fi. There two two HDMI outputs – one standard, and one audio only – plus stereo analog outputs. But no 7.1 analog outputs – for that, you'll need the Reavon that's next in our list.
Read our full Magnetar UDP800 review
5. Reavon UBR-X200 4K Blu-ray Player
Like the X100, but with analogue outputs to keep audiophiles happy
Specifications
Supported resolution:
3840 x 2160
Dimensions:
430 x 85 x 300 mm
HDR Formats supported:
HDR10, Dolby Vision
Reasons to buy
+
Superb 4K upscaling
+
Extensive file support
+
Dolby Vision decoding
+
Audiophile outputs
Reasons to avoid
-
No DVD-Audio support
-
No HDR10+ decoding
-
No wireless connectivity
-
No built-in apps
The Reavon UBR-X200 is a desirable high-end 4K Blu-ray player that brings military-grade construction and a stylish finish to the luxury end of the market. The disc support is extensive but not quite universal, and while this player can handle CD, SACD, DVD, or Blu-ray (Full HD, 3D and 4K variants), it can't play the lossless layer on a DVD-Audio disc.
However, in all other respects it's a highly capable deck that ensures UHD content is delivered perfectly, and lower resolution material is upscaled to 4K with artefact-free processing and pixel precision. There's support for HDR10 and Dolby Vision, although not the less popular HDR10+ format, but that minor point aside the video performance is flawless.
The X200 includes audiophile Burr-Brown DACs, combined with balanced XLR and 7.1-channel analogue audio outputs, ensuring an impressive sonic performance. The result is a player that's sure to please music and movie fans alike. The media file support is extensive, even if the lack of Wi-Fi forces you to use a wired connection, but there are no built-in streaming apps.
The X200 is certainly impressive. In our review we wrote "this luxury deck can handle whatever you throw at it. The operation is flawless, upscaling impressive, and there's Dolby Vision support, plus analogue outputs to keep audiophiles happy." However, unless you're in love with the looks, there are cheaper and better options.
Read our full Reavon UBR-X200 review
6. LG UBK90
Another cheap 4K Blu-ray player option
Specifications
Supported resolution:
3840 x 2160
Dimensions:
16.9 x 1.8 x 8.1 inches
HDR Formats supported:
Dolby Vision, HDR10
Reasons to buy
+
Dual HDMI outputs (one audio-only)
+
Dolby Vision support
Reasons to avoid
-
No HDR10+
-
No analog audio outputs
This $227/£220 budget Blu-ray player from LG lacks many of the frills found on more expensive models, including universal disc support and analog audio outputs. What it does offer is solid, basic disc playback for Ultra HD and regular Blu-rays, DVDs, and audio CDs.
Basically, the UBK90 does all the major things you'd expect from a 4K Blu-ray player, and is affordably priced.
A bonus the UBK90 offers is built-in streaming (over Wi-Fi or Ethernet) of Netflix and YouTube. So if your streaming menu is limited to those major players, you can use the UBK90 instead of a separate Roku, Fire TV, or Apple TV streaming box or stick.
Some reviewers have noted that LG's budget player lacks some frills like HDR-to-SDR conversion (useful when viewing with a regular HDTV) and built-in HDR tone mapping, but for its low price, it's hard to complain too much about that.
Please note, we have not been able to review the LG UBK90 yet, and will update with our own testing experience when possible.
Next-gen consoles as 4K Blu-ray players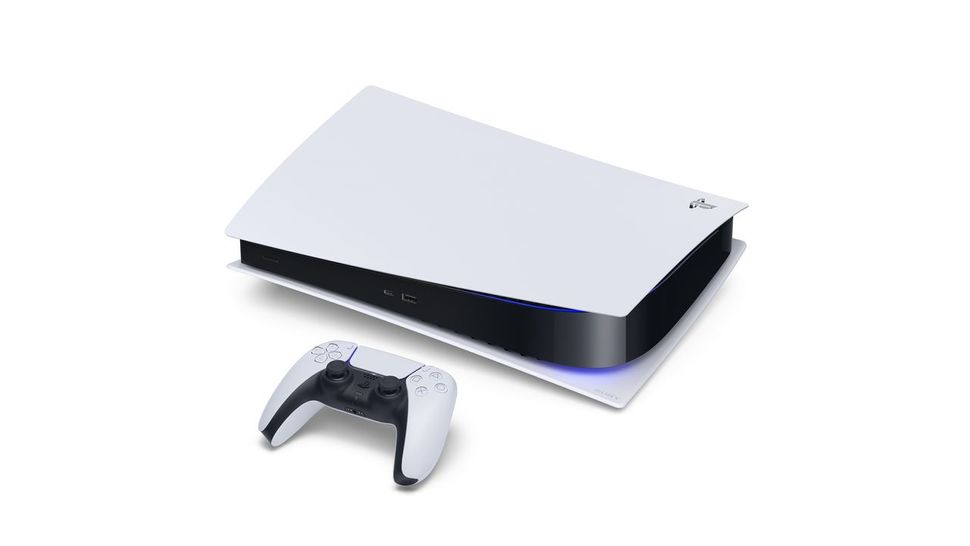 7. Sony PS5
The best console Blu-ray player (but only slightly)
Specifications
Supported resolution:
3840 x 2160
Dimensions:
390 x 104 x 260 mm
HDR Formats supported:
HDR10
Reasons to buy
+
Good image quality
+
Atmos and DTS:X passthrough
+
Doubles as a games console
Reasons to avoid
-
No Dolby Vision or HDR10+
-
No regular CD support
The Sony PS5 is helping to keep 4K Blu-ray technology alive with its dedicated disc drive – in the mainline console, at least. While you can buy a slightly cheaper discless version, it's the standard edition console we're interested in here. The PS5's disc drive can play 4K Blu-rays—which is fitting, since Sony helped to popularize Blu-ray players with the PS3 two whole console generations ago.
As an all-round media center, the PS5 isn't quite as advanced as the Xbox Series X – it doesn't natively support Dolby Atmos audio, nor does it support Dolby Vision HDR over streaming. However, both consoles can pass Dolby Atmos and DTS:X soundtracks through to your TV (with some minor tinkering in the Settings), and neither console supports Dolby Vision HDR or HDR10+ from Blu-rays, so actually the PS5 isn't at any disadvantage for discs compared to the Xbox.
Where it does have an advantage, though, is picture quality. In our tests we found that the PS5's image is cleaner and shaper for native 4K than the Xbox, and it upscales HD Blu-rays with more natural results. So we think of the two consoles the Sony is the better Blu-Ray player – we explain more in our dedicated guide to whether the PS5 is a good Blu-ray player. Just make sure you buy the version that actually plays discs!
Read our full PS5 review
8. Xbox Series X
Not as great for Blu-rays as you might have expected
Specifications
Supported resolution:
3840 x 2160
Dimensions:
301 x 151 x 151 mm
HDR Formats supported:
HDR10 for Blu-ray
Reasons to buy
+
Atmos and DTS:X passthrough
+
Doubles as a game console
Reasons to avoid
-
No Dolby Vision from Blu-rays, weirdly
-
Less sharp images than PS5
If you're sussing out a gaming console to play your 4K Blu-rays and DVDs, it's worth keeping in mind the Xbox Series X. The Xbox Series X also supports Dolby Atmos audio and Dolby Vision HDR—neither of which you'll find on the PS5—though the Dolby Vision support is limited to streaming services and doesn't extend to the disc drive, hence why the console is so low in this list. (You'll only get regular HDR10 over disc.)
It supports Dolby Atmos audio (including out to headphones, for a fee), but probably more usefully it passes Atmos or DTS:X soundtracks through to your TV to handle, when set up properly. We did find that it could be picky about passing DTS:X through a TV that doesn't support it to a sound system that does, though.
In our tests we also found that the 4K image quality and HD upscaling were both a little weaker from the Xbox Series X than the PS5. Microsoft has added Dolby Vision since we tested the console but it doesn't support Blu-Ray: it's purely for streaming and gaming. So we'd pick the PS5 if you're serious about playing UHD discs, but you can read more about the Xbox's disc support in our dedicated guide to whether the Xbox Series X is a good Blu-ray player.
Read our full Xbox Series X review
The best 4K Blu-ray players: FAQ
How to buy the best 4K Blu-Ray player for you
If you've decided that you want to watch your movies and TV shows on a 4K Blu-ray player (good choice), what are some of the key things you need to look out for?
A top consideration is price. You do tend to get what you pay for when it comes to Blu-ray players—and we wouldn't consider them an essential piece of kit—but there are cheap(ish) options. For example, the Sony UBP-X700 in our list above brings you all of the basics for only $259.99/£229—or even less during the sales.
You also need to consider compatibility and your current set-up. To make the most of a new 4K Blu-ray player you'll need a 4K TV, although it will still work on an HD display the picture quality will be limited to only 1080p.
It may seem obvious, but you'll also want to think about the design and size of the Blu-ray player. Do you have enough room on your TV cabinet to fit a Blu-ray player? Will it sit underneath your soundbar or be tucked away on a separate shelf? We've included the dimensions of all of the best 4K Blu-ray players above, so it's time to get out your tape measure.
From there, you can get more granular with the specs you're looking for. Many Blu-ray players guarantee the best HDR standards, like Dolby Vision and HDR10+, and surround sound audio formats, like Dolby Atmos, but you'll want to make sure the options you're considering have everything you need—especially if you're considering an older model.
Are Blu-rays still worth buying?
We have a whole article just to answer the question of whether it's still worth buying movies on 4K Blu-ray. But it depends on you, your preferences and how important your movie library is to you.
Buying physical movies is less popular than it used to be, but movies and TV shows are often removed from streaming platforms, which will make movie lovers think twice about relying on streaming-only, since no one can take a physical movie away from you.
Also consider that 4K looks set to be the standard for the foreseeable future. The pedestrian arrival (and adoption) of 8K TVs means we don't anticipate 8K Blu-ray players will ride in to replace their 4K equivalents any time soon.
What's more, some of the best movies ever made are only just getting 4K Blu-rays, and with the best 4K movies continuing to take advantage of Ultra HD Blu-ray technology, 4K Ultra HD Blu-ray players and discs are still worth considering if you're after the very best home entertainment experience.
Do you need a special Blu-ray player for 4K?
Firstly, let's cut through some confusion. There is the Blu-ray format and then there is the newer 4k Ultra HD Blu-ray format—these are two different things.
What this means is if you have a Blu-ray disc you can play that on both a Blu-ray player and an 4k Ultra HD Blu-ray player. If you have an 4k Ultra HD Blu-ray disc, you can only play that on a 4k Blu-ray player.
You might find that when you buy a Blu-ray disc it also comes with a regular DVD version to use with older players. Similarly, if you buy a 4k Ultra HD Blu-ray disc it may also come with a Blu-ray version too. However, this isn't always standard so make sure you check you have the right one before you buy.
Do older movies look good in 4K?
The short answer is yes, but the slightly longer answer is: it depends on the film, and on the quality of the digital copy.
If the disc you're playing isn't 4K, your blu-ray player will upscale it. That uses an algorithm to fill in the gaps between the quality of the source material and what a 4K version would be, and the best 4K players do a superb job of this. They can't work miracles but we think you'll be pleasantly surprised by how much better your older discs can look when they've been upscaled.
The holy grail for fans of older movies is the digital restoration. That's when a classic or cult movie is digitised with plenty of care and consideration, with the goal of delivering it as the filmmakers intended. With films shot on 35, 65 or 70mm film stock, which most big-budget productions were, that film stock was equivalent to a much higher resolution than DVD or even Blu-Ray – so scanning each frame with modern tech for a 4K Blu-Ray release can deliver absolutely spectacular results.
We say "can deliver" rather than "does deliver" because there are lots of variables in play here, ranging from how carefully the original film stock has been stored to the skills of the restorers and the resources they've been given. That's particularly apparent with remastered films released in the early days of Blu-Ray, not all of which were as good as they could have been. However, more careful restorations, such as the 11-month, 2,700-hour restoration of Apocalypse Now for its 40th anniversary edition are absolutely stunning and make you feel like you're watching the film for the very first time.
What TV do I need to use a 4K UHD Blu-ray player?
It may seem obvious, but it's worth clarifying that you'll need to own a 4K TV to warrant buying a 4K Ultra HD Blu-ray player. A 4K player will still work if you're using a HD display, mind, but picture quality will be limited to 1080p.
That said, HD Blu-ray discs will be upscaled to 3840 × 2160 (4K) resolution by way of filling in the extra pixels, but the quality will appear noticeably lower-grade than Ultra HD Blu-ray discs (which provides a native 4K image).
How do 4K Blu-Rays compare to streaming quality?
They're much better. Depending on the streaming service, 4K video is transmitted at data rates between 20Mbps and 40Mbps. 4K Blu-Ray delivers much more: up to 128Mbps. And it delivers that data reliably: there's no network congestion to slow down your stream or make it buffer just as you get to the best bits.
That's significant, because the lower bandwidth of streaming means compromises have to be made. For example, Dolby Atmos on streaming video usually comes in the compressed Dolby Digital+ format. On Blu-Ray its full quality Dolby TrueHD. If you want DTS:X, which has more control and detail than Atmos, that has to be on a disc.
The big exception here is Sony's BRAVIA core, which is exclusive to its BRAVIA TVs and offers Blu-Ray equivalent data speeds.
The selling point of streaming is convenience and low cost (although some services charge more for higher quality streaming), and it definitely delivers instant gratification. But when it comes to the ultimate AV experience, Blu-Ray can't be beaten.
Sign up to receive daily breaking news, reviews, opinion, analysis, deals and more from the world of tech.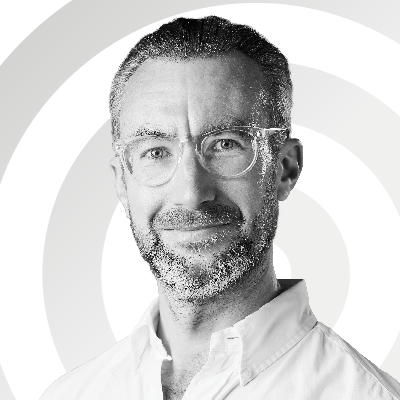 Managing Editor, Entertainment
Matt is TechRadar's Managing Editor for Entertainment, meaning he's in charge of persuading our team of writers and reviewers to watch the latest TV shows and movies on gorgeous TVs and listen to fantastic speakers and headphones. It's a tough task, as you can imagine. Matt has over a decade of experience in tech publishing, and previously ran the TV & audio coverage for our colleagues at T3.com, and before that he edited T3 magazine. During his career, he's also contributed to places as varied as Creative Bloq, PC Gamer, PetsRadar, MacLife, and Edge. TV and movie nerdism is his speciality, and he goes to the cinema three times a week. He's always happy to explain the virtues of Dolby Vision over a drink, but he might need to use props, like he's explaining the offside rule.