Forget 4K Blu-ray, this pricey media server is the ultimate movie player
Money no object: Kaleidescape system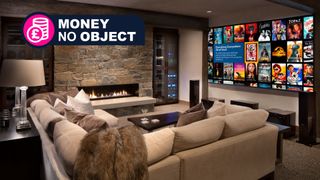 (Image credit: Kaleidescape)
Money no object
We love to give practical buying advice about the latest gadgets here on TechRadar. But sometimes what we love more is to indulge in the most ridiculous, high-end, cutting-edge, luxurious tech on the planet. That's what we bring you in these Money no Object columns – you can read the whole series here. You can also find more articles like this in our Home Theater Week coverage.
Kaleidescape is a company you may not have heard of unless you're deep into the high-end home theater scene. That's because the company mainly sells its 4K movie playback systems through the custom AV integration market, where they get installed in elaborate setups alongside the best 4K projectors and Dolby Atmos speakers.
While most of us are content to watch movies using streaming devices and 4K Blu-ray players, a Kaleidescape system, which consists of the company's Strato C movie player paired with a range of Terra Prime and Terra Prime Solid State movie servers, provides a next-level viewing experience. How do I know this? Because Kaleidescape offered me an exclusive first look review of its new Terra Prime Solid-State 8TB movie server and Strato C movie player. To say I haven't had this much fun in years watching movies at home would be an understatement.
While the system's hardware itself is impressive – I'll go into more detail on that below – its most unique aspect is the Kaleidescape interface. This is where you browse the movies you buy or rent and download, or shop for additional movies, TV shows, and concert videos in the Kaleidescape online store. With its stunningly crisp graphics and shuffling movie cover art tiles, the interface is beautiful to look at, especially on a system with a big screen. And with video and audio quality that matches and even exceeds the versions available on Ultra HD Blu-ray disc, the experience of watching movies with a Kaleidescape system is superior to what you'd get from streaming services like the iTunes store, Vudu, or Amazon Prime Video.
Kaleidescape System: what is it?
The Kaleidescape Terra Prime Solid State movie server I had a chance to test out is a compact server with 8TB of storage – enough to hold 125 high-bitrate 4K movies or around 200 HD movies. It supports a 2.5 Gigabit Ethernet connection for blazingly fast downloads of movies purchased or rented from the Kaleidescape Movie Store.
The Strato C movie player connects to the server and feeds the video out to a TV or projector via an HDMI connection. It also has an audio-only HDMI port along with optical and coaxial digital audio outputs.
The system I tested is priced at $9,995 for the compact 8TB SSD Terra Prime movie Server and $3,995 for the Strato C movie player. Total system cost: $13,990 (around £11,075 / AU$21,935).
Kaleidescape System: what makes it special?
Kaleidescape bills itself as the Ultimate Movie Platform, and the specs it provides certainly back that up. Videos downloaded from the company's store have a 10 times higher bitrate than typical streaming services and consequently present a crisper image that's free of compression artifacts. And unlike streaming services, which all use the lossy and highly compressed Dolby Digital Plus audio format, Kaleidescape provides lossless, bit-for-bit soundtracks in the Dolby Atmos and DTS:X formats also offered on Ultra HD Blu-ray disc.
While the Strato C movie player I tested has been out for a few years, the server the company sent me is a just-launched product that's part of the company's new Terra Prime movie server lineup. This comes in 8TB and 31TB SSD versions, along with HDD versions offering a range of storage capacities.
The key features of the new movie servers are faster processing power and the 2.5 Gigabit Ethernet network connection. According to Kaleidescape, this lets users with a suitably fast internet connection download full 4K movies in as little as four minutes or even less. Like many homes, mine only has access to one gigabit internet, and with the 8TB SSD Terra Prime movie server connected to my network, I was able to download a three hour 4K movie in 14 minutes and a one hour and 40 minutes one in nine minutes. Fast enough for me!
As I hinted at above, the Kaleidescape interface is the star of the show here and the thing that really makes a Kaleidescape system special. You browse your downloaded movie collection via a grid view that rearranges itself to show a constellation of related movies alongside the one you have currently selected. The onscreen motion here is fluid and strangely soothing, making it almost a form of entertainment in itself (an alphabetical list view option is also available for browsing).
Kaleidescape's constellation effect when browsing is hardly random. According to the company, it's generated by a "proprietary algorithm that takes into account various elements like genres, director, actors, and whether the titles share a common prefix and then shuffles your collection based on the outcome." The screen interface is in the 16:9 aspect ratio by default, but there's also a 2,35:1 option to adapt it for projection setups with an ultra-wide screen.
That same entrancing, cover art-based experience carries over to shopping for titles to buy or rent in the Kaleidescape store, where the pricing is mostly equivalent to buying discs in stores or renting movies from online services. After you've selected titles, you just click purchase and, once the download process is complete, they will pop up in the main movie library interface.
A benefit to Kaleidescape's store is that there are titles in 4K HDR that aren't available in that format on disc. HDR here is strictly limited to the universal HDR10 format – the Kaleidescape system doesn't support Dolby Vision or HDR10+. But most Kaleidescape systems find themselves installed in home theaters with long throw projectors, and with the exception of specific JVC models that support HDR10+, such projection setups are limited to HDR10 support.
I'm a big fan of watching Ultra HD Blu-ray on the best 4K Blu-ray players, and I know how much better movies can look and sound in that format when compared to movies on streaming services. In short, the movies I watched with my Kaleidescape review system were every bit as good as the same thing on 4K discs.
Watching John Wick 4, deep shadows came across with a high level of detail. To carry on with the streaming comparison, movies, even ones in 4K with HDR, can have a flat look when viewed via streaming services, with video compression smoothing over shadow details. The bright highlights in John Wick 4 — mainly outdoor lamps and indoor chandeliers – also had a strong visual pop that gave the image a deep and thoroughly dimensional quality.
Spider-Man: Across the Spider-Verse has an incredibly rich, nearly psychedelic color palette and this came through vividly during my viewing with the system. The intricate textures of this animated feature were also conveyed with incredible detail, drawing my eyes across the frames in each meticulously rendered scene. Even old movies from the 1970s like The Deer Hunter had a clean, finely detailed look when screened in 4K, though they lacked the visual punch of contemporary ones produced with HDR home viewing in mind.
I immediately noticed how full and rich the sound was with the movies I watched using the system – exactly as with Blu-ray disc. The non-stop beatings doled out in John Wick 4 had a dynamic quality with deep, impactful bass. Director Alex Garland's Men, a movie I'd only recommend to those up for a wild ride, has an intricate soundtrack that effectively creates a strong sense of unease. This sounded fantastic via the Kaleidescape system, with an echoing voice in a tunnel filling my room in the way only the best Dolby Atmos soundtracks can manage.
Kaleidescape System: is it worth it?
Kaleidescape setups can be found in the home theaters of the rich and famous, but they are also a fine fit for more modest installations. Basically, any system where the viewer expects uncompromising lossless audio and reference video quality, but doesn't want to deal with the drudgery of flipping through shelves of boxes and inserting physical discs into a player.
The experience provided by Kaleidescape is also a big part of its value. I loved browsing through the titles Kaleidescape situated on my test system, and had an equally good time scanning through cover art in the well organized and curated Kaleidescape store for additional movies to download. And while a fancier home theater than mine might have an advanced control system to carry out those functions without having to touch the basic included movie player remote, I found using the company's excellent app, which itself has a remote feature to control all aspects of the system, to be perfectly adequate.
There's really no real-world equivalent to a Kaleidescape system, though there are companies like Zappiti that also make less expensive, but also less dazzling movie server systems.
The Apple TV 4K is perhaps the closest real-world version of Kaleidescape since it has an engaging on-screen interface that isn't packed with ads. But the movies you stream from the iTunes store have a lower maximum video bitrate than equivalent versions available in the Kaleidescape store, and Dolby Atmos soundtracks use lossy compression in contrast to the lossless Kaleidescape version.
When I pack my Kaleidescape gear up and send it back, I'll be fine with going back to relying on my Oppo UDP-203 4K Blu-ray player to get the best audio and video quality when watching movies. (I'll also be holding on to my Apple TV 4K.) But not because I think Kaleidescape isn't worth the money – it's a truly unique system, and its performance, design, and features are unmatched by anything on the market. For me, Kaleidescape is aspirational, its mesmerizing interface being something I hope to have flowing across my home theater's screen one fine day in the future.
You might also like
Sign up to receive daily breaking news, reviews, opinion, analysis, deals and more from the world of tech.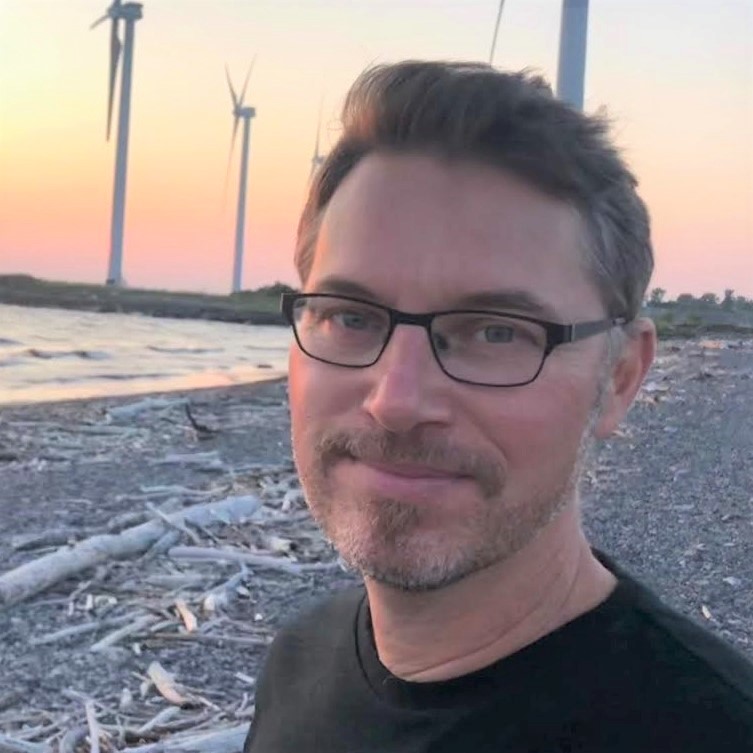 Senior Editor Home Entertainment, US
Al Griffin has been writing about and reviewing A/V tech since the days LaserDiscs roamed the earth, and was previously the editor of Sound & Vision magazine.
When not reviewing the latest and greatest gear or watching movies at home, he can usually be found out and about on a bike.