5 reasons why you need a 4K Blu-ray player
Blu-ray Discs are here to stay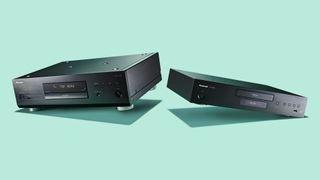 (Image credit: Future)
It's hard to deny that streaming has overtaken disc-based formats like Blu-ray and DVD as the main method for watching movies at home. The best streaming services like HBO Max (now just Max), Netflix, and Amazon Prime Video offer a wide selection of movies, and smaller services like The Criterion Channel, Shudder, Mubi, and many others are there to fill in any gaps for film fanatics with a wide assortment of classic, genre, and independent fare.
While streaming services will undoubtedly retain their position going forward as the primary portal for home movie viewing, there are good reasons why movie fans should also consider owning one of the best 4K Blu-ray players.
Maybe you own a regular Blu-ray player and didn't bother to upgrade to a 4K one because the picture quality with Blu-ray was already fantastic. You'll get no argument from us there, but there are real advantages that the Ultra HD Blu-ray disc format brings that makes it an obvious choice for owners of the best 4K TVs and 4K projectors. We'll cover those in detail below, as well as list other good reasons for you to splurge on a 4K Blu-ray player.
1. Blu-ray disc continues to be a viable format
Even with the dominance of streaming, both new and catalog movies alike continue to be released on Blu-ray by major studios and independent publishers. These range from single-disc versions to deluxe ones with artful packaging and loads of extra features to browse through. There isn't a week that goes by when there aren't new Blu-ray discs being released, and that includes both new movies in 4K and older ones that have been remastered in the 4K format.
The reason for this is that studios look to Blu-ray as an ongoing source of revenue for their movie libraries. It's the same rationale that music labels have for continuing to release albums on compact disc even as music streaming has become the norm, as well as license their catalogs to smaller niche labels for release on the vinyl LP format. Neither of those formats is going away anytime soon, and the same holds true for both regular and 4K Blu-ray disc.
2. 4K Blu-ray has superior video and audio quality
As good as movies look and sound on regular Blu-ray, 4K Blu-ray has even better video and audio quality. The 4K Ultra HD video format has four times the picture resolution of the regular Blu-ray's 1080p HD video, and it also supports high dynamic range, which provides a greatly expanded contrast and color range. Of course, you'll need to view discs on a 4K TV to appreciate these benefits, but when you do they will be clearly apparent.
Along with better picture quality, Blu-ray discs provide superior audio quality to what you get from streaming services. That's because streaming services use the Dolby Digital Plus format for audio, Atmos soundtracks included, which uses lossy compression (think MP3 or Bluetooth). Soundtracks on Blu-ray disc, in contrast, use the Dolby True HD or DTS:X formats, both of which use lossless compression (think high-res FLAC).
3. Streaming services are getting expensive – and highly diluted
As our lists of new movies on Max and new movies on Netflix prove, there are plenty of good movie options available to watch on streaming services. But streaming services are also packed with a distracting amount of other types of TV drama and reality shows, and this maximalist presentation can be annoying for movie fans.
Streaming services are also getting increasingly expensive. Netflix, for example, charges $19.99 / £15.99 / AU$22.99 month for its Premium plan, which presents shows in 4K with Dolby Atmos audio. And while HBO Max in the US used to be a cheaper option at $15.99, the new expanded Max version of that service (expanded with reality TV shows and documentary series, for the most part) is now $19.99 for its Ultimate Ad-Free package with 4K and Dolby Atmos audio support.
4. Game consoles aren't great for disc playback
One notable feature of both the PS5 and Xbox Series X game consoles is a built-in disc drive that can play Blu-ray and 4K Blu-ray discs. That's a great bonus for gamers who are using one the best 120Hz 4K TVs, as they'll get double the value from their home entertainment setup when it's time to put down the controller and pick up the popcorn.
But as good a perk as disc drives in next-gen game consoles is, the PS5 isn't the best option for Blu-ray playback and neither is the Xbox Series X. Why is that the case? For one, neither supports the Dolby Vision high dynamic range format, a standard feature found on even the most basic and inexpensive dedicated 4K Blu-ray disc players, though HDR10 is supported.
Getting the PS5 to output Dolby Atmos soundtracks also presents an ergonomic challenge, while the Xbox's video quality when upscaling regular 1080p Blu-ray discs is below-average. If you're a gamer who also cares about high-quality video and audio when watching movies, you'll clearly do better by investing in a dedicated disc spinner to play Blu-ray discs.
5. Major brands aren't releasing new players
Despite the ongoing viability of the Blu-ray disc format, major consumer electronics companies such as Sony, Panasonic, and Pioneer have stopped releasing new players. Some new smaller brands like Reavon and Magnetar have emerged to fill the gap, but the players those companies are producing are pricey, high-end models aimed at deep-pocketed home theater enthusiasts.
The sad reality of the situation is that inexpensive new Blu-ray players aren't likely to make a comeback. For that reason, it's a good idea to buy one now while you still have an opportunity. If you wait, your only choice will be one of these new, high-end players, or to seek out an older player on the used marketplace, where high-quality discontinued models like the Oppo UDP-203 are fetching big bucks.
Sign up to receive daily breaking news, reviews, opinion, analysis, deals and more from the world of tech.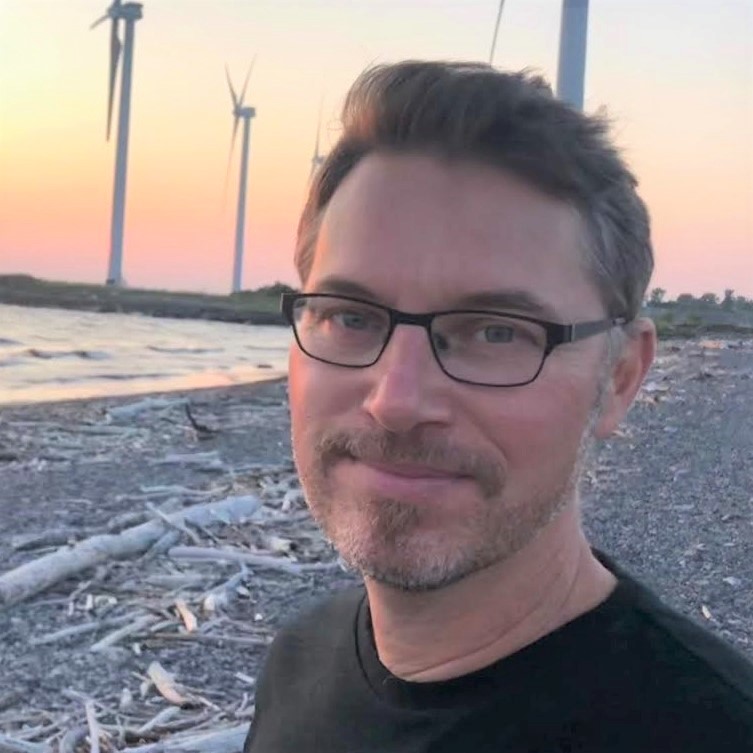 Senior Editor Home Entertainment, US
Al Griffin has been writing about and reviewing A/V tech since the days LaserDiscs roamed the earth, and was previously the editor of Sound & Vision magazine.
When not reviewing the latest and greatest gear or watching movies at home, he can usually be found out and about on a bike.