Best streaming service 2022: Netflix, HBO Max, Disney Plus and more TV compared
Best
Contributions from
last updated
The best streaming services compared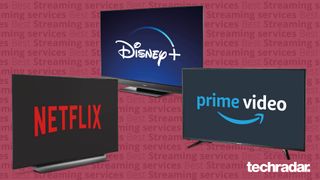 (Image credit: Future/logos various)
What are the best streaming services in 2022? Initially, you may think it's the one (or ones) who the biggest back catalogs. Or, perhaps more importantly, the most popular TV shows and movies. But there's more to it than that – which one provides value for money? Which platform has the best user interface (UI) that can be navigated with ease? And which service lets you watch films and TV series alongside your family and friends?
Netflix and Prime Video may have started the streaming wars but, these days, every major studio has their own in-house streaming service. With prices rising across the board, too, we suspect you won't want to pay for every single one. So, which platforms should get your hard-earned cash?
Luckily for you, we have the answer. Below, we'll run you through the biggest streaming services around, weighing up the pros and cons for each, and coming to a decision on which one(s) you should subscribe to over its competitors.
Here, then, is your definitive guide to the best streaming service around in 2022, including more information on Disney Plus, HBO Max, Apple TV Plus, and more.
---
Best streaming service 2022
Why you can trust TechRadar We spend hours testing every product or service we review, so you can be sure you're buying the best. Find out more about how we test.
The best streaming service around by far
Specifications
Compatible devices:
Android, Apple, Windows, Roku, PlayStation, Xbox, Google Chromecast, Amazon Fire TV Stick, Apple TV, Smart TVs
Simultaneous streams:
1-4
Reasons to buy
+
Netflix Original TV and movies
+
Multi-device support
+
Affordable pricing
+
Huge selection of options
Reasons to avoid
-
Can require faster internet speeds
-
Additional cost for 4K content
If you're a connoisseur of movies and/or TV, there's only one must-have player in town and that's Netflix. It is, unequivocally, the biggest and best streaming service, despite not always stocking its digital shelves with must-have movies and TV.
That said, this is the staple streamer you need to own if you ever plan on cutting the cord and surviving without it, even if it has been haemorrhaghing subscribers lately while introducing Netflix password sharing restrictions.
These days, most smart TVs have Netflix apps and finding a streaming box without it is the equivalent of finding a needle in a haystack. The quality of the movies and TV we tried – mostly streamed in Ultra HD – on both TV and on tablets is exquisite.
Since launching its own original content in 2013, Netflix's originals library has swelled to an enormous size, boasting dozens of award-winning shows including Stranger Things, The Witcher, and Squid Game – you can see our pick of the best Netflix series in the US.
The number one threat to Netflix is its licensed content disappearing to newer, competing networks. Friends and The Office, for example, have both departed already. Both garnered significant audiences on Netflix in the US. Netflix will have to work hard to make up for those losses.
Netflix's basic plan currently costs $9, while its HD plan sets you back $14, and its 4K Premium plan $18. But don't forget you can also give Netflix a spin with the 1-month free trial (in the US, anyway) to see if it's worth your money. Suffice to say, it's the best streaming service around.
Verdict: 5/5
Read our full Netflix review
A strong selection of both popular films and TV
Specifications
Compatible devices:
Android, Apple, Windows, Roku, PlayStation, Xbox, Google Chromecast, Amazon Fire TV Stick, Apple TV, Smart TVs
Reasons to buy
+
Amazon originals
+
Brilliant selection of movies
+
Good for kids
+
Big collection of films
Reasons to avoid
-
Interface not as intuitive as Netflix
Amazon and Netflix are two sides of the same coin. That's not to say they're identical – they're definitely not – but the differences are few and far between, and Prime comes a close second in the battle of the best streaming services.
Like Netflix, Amazon Prime Video has its own set of original series – Invincible, The Wheel of Time, and The Boys among others – but, generally speaking, they don't receive the same fanfare as their Netflix-bred brethren.
Although Netflix is as guilty for dud programming as the rest of them, it's worth mentioning Amazon Prime does get some pretty terrible new additions from time to time. So always check out guide to the best Amazon Prime TV shows before you dive in head-first.
The two big differentiators between the services are the fact that access to Amazon's streaming service comes standard with a subscription to Amazon Prime – meaning access to Amazon Music and premium delivery services.
A subscription to Amazon Prime will run up $14.99 per month, which is still great value when you factor in the other benefits of the service.
Prime Video is available for PC and Mac, the Kindle Fire HD, iPad, Xbox, PlayStation, internet-enabled TVs and Blu-ray players, Sony's Home Cinema system, Sony's Network Media Player and myriad other minor devices that will go unmentioned.
Verdict: 4.5/5
Read our full Amazon Prime review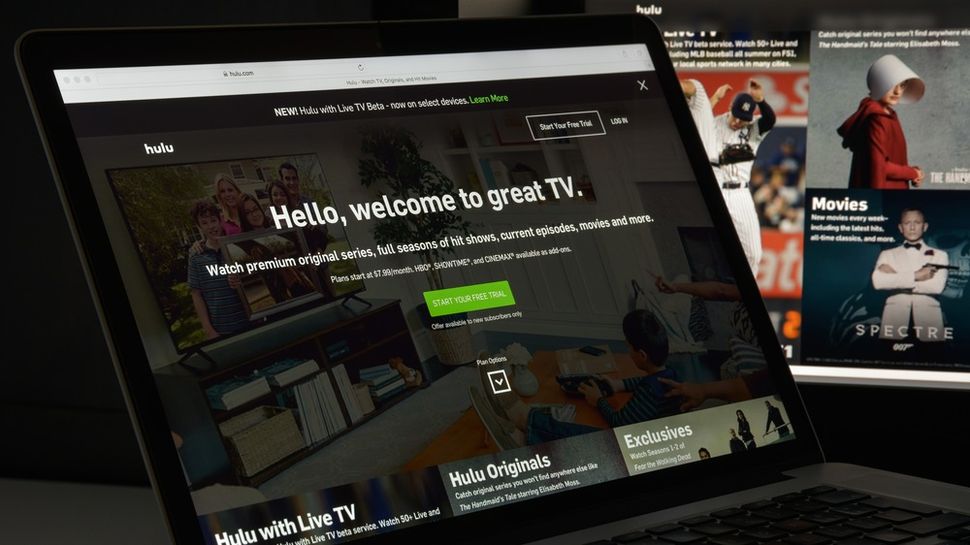 The go-to for big name TV shows
Specifications
Compatible devices:
Apple, Android, Windows, Roku, PlayStation, Xbox, Nintendo Switch, Google Chromecast, Amazon Fire TV Stick, Apple TV, Smart TVs
Reasons to buy
+
Low base price
+
Strong selection of TV shows
+
Good original shows
Reasons to avoid
-
Paid service has commercials
-
Limited to one stream
Video streaming service Hulu offers big-name titles like The Handmaid's Tale, The Great, and Family Guy alongside a huge number of titles from NBC, FOX and Comedy Central. It's also the only streaming service app on the Nintendo Switch.
Hulu comes in two flavors: the standard on-demand streaming service you've always known and loved, and the newer Hulu with Live TV -to learn more you can read our full Hulu review here.
The former works well and is well worth its cost of entry – especially since Hulu's price cut brought the monthly subscription to only $6.99 (you can also combine it with Disney Plus and ESPN Plus for $13.99 per month). Sure, it'll air with a few advertisements, but it's nothing you're not used to coming from traditional cable. On the homepage you'll find highlighted shows based on your past visits to the site. It's got a pretty great anime section, too.
The other option on the table is Hulu with Live TV, a cable alternative that will run you around $64.99 a month – which is, unfortunately, limited to the US. The service lives up to its name by offering you a bevy of live TV channels and 50 hours cloud DVR service and two simultaneous screens. This is a bit less than the next contender on our list – YouTube TV – which offers more screens and unlimited DVR space.
The biggest problem with Hulu is that it lets users run head first into the paywall, keeping you from the content you're most apt to pay for.
Some call this good business. Some call it extortion. Wherever you stand on the subject the fact that you get so much free content upfront means that the old adage of "you get what you pay for" definitely does not apply here.
Verdict: 4/5
Read our full Hulu review
The new home of Disney shows and movies
Specifications
Compatible devices:
PS4, Xbox One, Samsung and LG devices, Roku players, Amazon Fire TV and Fire tablets, Apple TV, Android TV, Android, iOS, Chrome, Firefox, Edge, Google Chromecast