Disney Plus bundle: what is it and how much does it cost
There's something for Snow White and all seven dwarves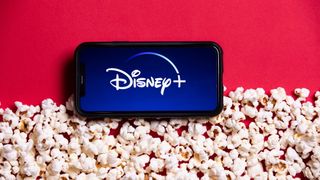 (Image credit: Ink Drop / Shutterstock.com)
Disney Plus is all well and good if talking animal cartoons are your thing, or other inanimate objects that have the perchance for coming to life for that matter. It's fair to say, though, that sometimes you want a bit more from your entertainment than superhero showdowns and tales from out of space. The Disney Plus bundle might just be the answer, then, elevating your subscription and creating one of the best streaming services around. But keep in mind it's about to get a whole lot more expensive come October 12.
International audiences actually get the better deal when it comes to Disney Plus with the introduction of its Star hub, which offers titles from Hulu. The Disney Plus bundle offers this and then some, though, combining together critically acclaimed entertainment from Hulu, and sports coverage from ESPN Plus, now with an array of price points to suit all Americans.
It's also worth noting those in Latin America have their own version of the Disney Plus bundle. Customers can get Disney Plus alongside Star Plus and Lionsgate Plus. In Brazil, you can bundle Disney Plus with Globoplay.
Intrigued? We can guide you through the best Disney Plus shows and movies to watch with the bundle below.
How much is the Disney Plus bundle?
Even with the Disney Plus price erring on the more affordable side where streaming services are concerned, it likely won't suit those not falling into the younger demographic, or on the days you're not after a shot of nostalgia. That's why the Disney Plus bundle is a great upgrade from the bog-standard Disney Plus plan - and one of the best streaming deals we love to recommend.
Following yet another price increase, taking effect from October 12, here's a breakdown on the Disney Plus bundle prices now:
Swipe to scroll horizontally
| | Includes | Price | Ads? |
| --- | --- | --- | --- |
| Duo Basic | Disney Plus and Hulu | $9.99 a month | Yes |
| Duo Premium | Disney Plus and Hulu | $19.99 a month | No |
| Trio Basic | Disney Plus, Hulu, and ESPN Plus | $14.99 a month | Yes |
| Trio Premium | Disney Plus, Hulu, and ESPN Plus | $24.99 a month | No |
The October 12 price hike saw quite a significant increase in rates across the bundle, as well as the introduction of the Duo Premium plan, allowing you to get just Disney Plus and Hulu, but without commercials.
Even so, if you want two or all three of the services, it still works out a way better deal than signing up separately.
Broken down, individually they cost:
Disney Plus: $13.99 a month ($7.99 a month with ads)
ESPN Plus: $10.99 a month
Hulu (with ads): $7.99 a month
Hulu (without ads): $17.99 a month
Is the Disney Plus bundle a good deal?
If you want more entertainment for your money and like what Disney Plus and Hulu (and ESPN Plus) have to offer, the bundle is the only way to go. Especially now there are so many more options in terms of what services you get and whether or not you go ad-free. Either way, you're better off subscribing to the bundle than subscribing separately.
Taking the Trio Basic bundle for instance, you'd be looking at a cost of $26.97 a month for all three. With the bundle, you're paying just $14.99 a month - that's almost a $12 saving.
Opt for Hulu and Disney Plus without ads alongside ESPN Plus and it'll cost $24.99 a month, otherwise costing $42.97 a month separately.
You can also bundle just Hulu with Disney Plus together now. Get the ad-supported plan for only $9.99 a month. That's just $2 more than getting Disney Plus on its own.
As of October 12, the Disney Plus bundle is now included in the Hulu with Live TV, package for $76.99 a month plan with no option to forego the add-on for a cheaper rate.
Do I need to cancel Disney Plus to get the bundle?
If you're an existing Disney Plus customer, there are different steps to switch to a bundle plan depending on if you pay monthly or annually.
Annual subscribers will have to switch to a monthly subscription and wait until the end of their current billing period.
For monthly subscribers, it's more straightforward.
Click on 'Profile'
Click on 'Account'
Scroll to 'Subscription'
Select the subscription you to want to change to
Click 'Change'
Review terms and click 'Agree & Subscribe'
For Hulu customers looking to make the switch, the process is similar. You just need to head to Account > Your Subscription > Manage plan.
Existing ESPN Plus customers should sign up to the Disney Plus bundle directly through Disney Plus' website using the same email address associated with your ESPN Plus account. You'll be given the choice to choose between the ad-supported or ad-free Trio bundle. Once you've submitted your payment information, you need to click on Hulu to activate your Hulu account.
What can I watch on Disney Plus?
Want to step into the realms of fairytales, magic, and childhood nostalgia? Disney Plus has got you covered with its library of Disney classics - and then some.
On top of Disney and Pixar throwback titles, Disney Plus is home to many a Disney Plus Original, such as The Mandalorian and She-Hulk.
With all 31 seasons of The Simpsons, you'll also be able to watch the Marvel movies in order. Not to mention, you can find some of the best Disney Plus movies.
There are even documentaries from National Geographic, including The World According to Jeff Goldburg and Apollo: Missions to the Moon.
Young or old, it's fair to say nothing quite hits the heart like a movie straight out of the Disney and Pixar machine, making this the platform for avid Disney fans in particular.
What can I watch on Hulu with the Disney Plus bundle?
TV shows and movies might be sorted for the younger viewers in your household with Disney Plus, but what about when you want to settle down and binge something with a bit more grit. Hulu has got you covered with a ton of fantastic, compelling titles.
Hulu is the place to watch The Handmaid's Tale season 5, as well as Hulu Originals like Little Fires Everywhere and The Dropout, staring Amanda Seyfried. It's home to the both Sally Rooney adaptations, Normal People and Conversation with Friends, and Steve Carrel's eerie-looking The Patient.
Also available to stream now is Nine Perfect Strangers, Fire Island, and new streaming home, same family: The Kardashians. For movie nights, you'll find plenty of box office hits such as Spencer, Tenet, and Palm Springs.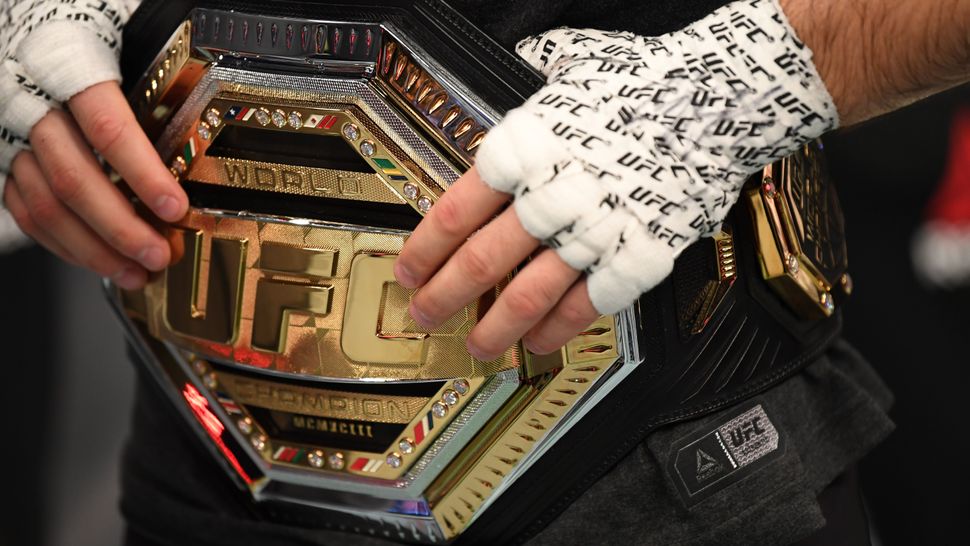 What can I watch on ESPN Plus with the Disney Plus bundle?
If there's one glaring aspect of entertainment missing from Disney Plus' roster, the answer is probably sport. Thankfully, with the Disney Plus bundle, the inclusion of ESPN Plus more than caters for sporting spectators.
As well as hosting live sports including UFC live streams (with access to exclusive PPV events, too), NHL, college basketball, and the Emirates FA Cup, ESPN Plus also has its very own original titles exclusive to the streaming platform.
From Peyton's Places with Peyton Manning, to Stephen A's World with Stephen A. Smith, these ESPN Plus Originals give insight into key sport personalities and their craft to their chosen game.
ESPN Plus subscribers also get complete access to the 30 for 30 library. This includes the likes of The Infinite Race, all about an indigenous community in Mexico called the Tarahumara who kickstarted the barefoot ultrarunning craze, now devastated by drug cartels.
Sign up for Black Friday email alerts!
Get the hottest deals available in your inbox plus news, reviews, opinion, analysis and more from the TechRadar team.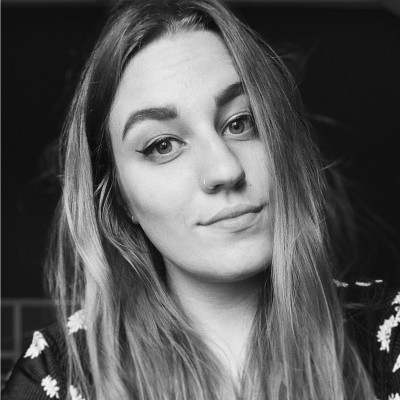 Alice is eCommerce Editor at Future with a focus on streaming services, such as Disney Plus and HBO Max, and VPN. She predominantly writes buying and streaming service guides, as well as how to watch articles. Previously a Commercial Content Writer at Trusted Reviews, Alice has five years experience giving online buying advice, and over two years writing about consumer tech.