Everyone is happy with the Disney Plus bundle, bringing together Disney's family-friendly entertainment with gritty, more mature viewing from Hulu, and ESPN Plus for the sporting fans. Available to customers Stateside, get great value for money and a whole host of content for all ages and interests.
Even with the Disney Plus price erring on the more affordable side where streaming services are concerned, it may still feel like a lot to pay for a platform that otherwise almost exclusively pertains to a younger demographic, leaving adults wanting for more. With the Disney Plus bundle, though, you can get a subscription to ESPN Plus and Hulu, too, and save money in the process by paying for them under one monthly cost.
Intrigued? We can guide you through the best Disney Plus shows and movies to watch with the bundle below.
How to upgrade Disney Plus to the bundle
The Disney Plus bundle is a great upgrade from just the bog-standard Disney Plus, throwing ESPN Plus and Hulu into the mix under one monthly payment. This means, for the price of just $13.99 a month (opens in new tab), US customers can enjoy all three platforms for one fantastic value price.
Broken down, individually they cost:
Disney Plus: $7.99 a month
ESPN Plus: $6.99 a month
Hulu (with ads): $6.99 a month
Subscribed to separately, then, you'd be looking at a cost of $21.97 a month, or $27.97 if you opted for Hulu without ads.
From just $13.99 a month, with the Hulu without ads package the Disney Plus bundle costs $19.99 a month.
For those who want Hulu with Live TV, you can also pay just $5 more to throw in ESPN Plus and Disney Plus for $75.99 a month (opens in new tab).
This is one exceptional Disney Plus deal - and if you're considering signing up, why not go big or go home and sign up to the Disney Plus bundle for just $13.99 a month (opens in new tab)?
What can I watch on Disney Plus?
Want to step into the realms of fairytales, magic, and childhood nostalgia? Disney Plus has got you covered with its library of Disney classics - and then some.
On top of Disney and Pixar throwback titles, Disney Plus is home to many a Disney Plus Original, such as Ms Marvel, and Obi-Wan Kenobi.
With all 31 seasons of The Simpsons, you'll also be able to watch the Marvel movies in order. You can also find some of the best Disney Plus movies.
There are even documentaries from National Geographic, including The World According to Jeff Goldburg and Apollo: Missions to the Moon.
Young or old, it's fair to say nothing quite hits the heart like a film straight out of the Disney and Pixar machine, making this the platform for avid Disney fans in particular.
(opens in new tab)
What can I watch on Hulu with the Disney Plus upgrade?
TV shows and movies might be sorted for the younger viewers in your household with Disney Plus, but what about when you want to settle down and binge something with a bit more grit. Hulu has got you covered with a ton of fantastic, compelling titles.
From Little Fires Everywhere to the award-winning The Handmaid's Tale, more recent hits include The Dropout, staring Amanda Seyfried, and the latest Sally Rooney adaptation, Conversation with Friends.
It's also home to its own Original series including Nine Perfect Strangers, Fire Island, and the new show from your favorite reality TV family, The Kardashians. For movie nights, you'll find plenty of box office hits such as Spencer, Tenet, and Palm Springs.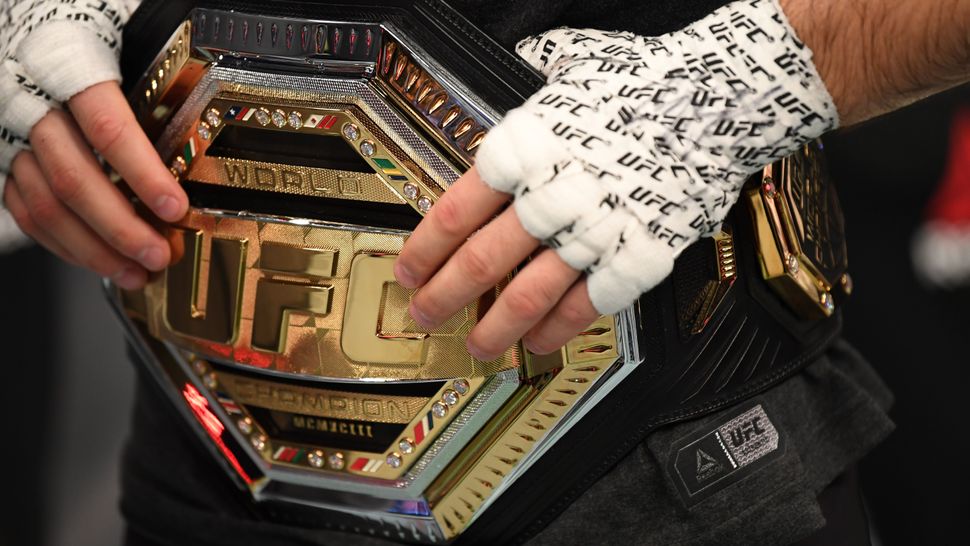 (opens in new tab)
Disney Plus bundle: what can I watch on ESPN Plus?
If there's one glaring aspect of entertainment missing from Disney Plus' roster, the answer is probably sport. Thankfully, with the Disney Plus bundle, the inclusion of ESPN Plus more than caters for sporting spectators.
As well as hosting live sports including UFC live streams (with access to exclusive PPV events, too), NHL, college basketball, and the Emirates FA Cup, ESPN Plus also has its very own original titles exclusive to the streaming platform.
From Peyton's Places with Peyton Manning, to Stephen A's World with Stephen A. Smith, these ESPN Plus Originals give insight into key sport personalities and their craft to their chosen game.
ESPN Plus subscribers also get complete access to the 30 for 30 library. This includes the likes of The Infinite Race, all about an indigenous community in Mexico called the Tarahumara who kickstarted the barefoot ultrarunning craze, now devastated by drug cartels.