Disney Plus: how to sign up, price, movies, TV shows, and more
Features
Contributions from
last updated
Our Disney Plus guide explains everything about the streaming service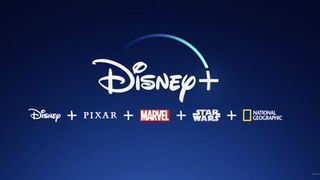 (Image credit: Disney)
Disney Plus is your gateway to timeless fairytales, epic superhero action and galaxies far, far away. It also has the keys to Springfield courtesy of a whopping 34 seasons of The Simpsons. With a content library like that, there's no question that Disney Plus is one of the best streaming services on the market.
This guide is here to explain everything you need to know about Disney Plus, a platform that brings together Marvel, Lucasfilm, Pixar, 20th Century Studios, National Geographic and other outposts of Walt Disney Company's vast corporate empire. It will also be bringing the UK's favorite Time Lord to screens around the world, as Doctor Who celebrates its 60th anniversary with a series of special episodes.
As well as telling you how to sign up, we explain what it will cost you and what you'll get for your money. You'll also find information on Star on Disney Plus, SharePlay, a possible Netflix-style crackdown on password sharing, and the best new Disney Plus movies and TV shows heading your way before the end of the year. And if you want a little more guidance on whether the streamer is for you, read our Disney Plus review.
Disney Plus: How to sign up
It's very easy. In fact, if you want to start watching the riches Disney Plus has to offer, all you need to do is sign up for Disney Plus here.
Depending on where you live you can choose between various different options to suit your wallet and your viewing preferences. We'll explain more below.
Is there a Disney Plus free trial?
Disney Plus offered a seven-day free trial when it launched in November 2019, but discontinued the option in 2020.
Disney Plus: Price and bundles explained
In terms of Disney Plus price, viewers in the US can choose between two subscription tiers: the "with ads" Disney Plus Basic ($7.99 per month) or the "no ads" Disney Plus Premium ($13.99 per month).
While you can't buy an annual Disney Plus Basic subscription, you can save money on the ad-free Premium version by buying an annual subscription for $139.99 – that's a reduction of more than $27 over the course of a year, giving you 12 months of viewing for the price of 10.
Both of the options above give you the option to stream Disney Plus shows and movies in 4K, and on up to four devices at once. It's worth noting, however, that the Basic subscription tier doesn't allow you to download Disney Plus content to your device for offline viewing. That means you'll need an active internet connection every time you want to enjoy the televisual delights the streamer has to offer.
This is the Disney Plus price structure in the US:
Swipe to scroll horizontally
| Header Cell - Column 0 | Basic (with ads) | Premium (no ads) |
| --- | --- | --- |
| Monthly fee | $7.99 | $13.99 |
| Annual fee | N/A | $139.99 |
| Ads? | Yes | No |
| Resolution | Up to 4K UHD & HDR | Up to 4K UHD & HDR |
| Concurrent streams | 4 | 4 |
| Sound | 5.1 and stereo | Dolby Atmos, 5.1 and stereo |
| Offline support | No offline downloads | Downloads for offline viewing |
US subscribers can also take advantage of several Disney Plus bundles that allow you to make a saving by combining the streamer with other services owned by the Walt Disney Company: Duo packages give you access to Disney Plus and Hulu, while Trio packages allow you to watch Disney Plus, Hulu (with or without ads depending on your plan) and ESPN Plus.
Here's a breakdown of the various Disney Plus/Hulu/ESPN Plus bundles available:
Swipe to scroll horizontally
| Header Cell - Column 0 | Includes | Monthly price | Annual price | Ads on Disney Plus? | Ads on Hulu? | Ads on ESPN Plus? |
| --- | --- | --- | --- | --- | --- | --- |
| Duo Basic | Disney Plus, Hulu | $9.99 | N/A | Yes | Yes | Yes |
| Duo Premium | Disney Plus, Hulu | $19.99 | N/A | No | No | Yes |
| Trio Basic | Disney Plus, Hulu, ESPN Plus | $14.99 | N/A | Yes | Yes | Yes |
| Trio Premium | Disney Plus, Hulu, ESPN Plus | $24.99 | N/A | No | No | Yes |
Changes are afoot in the US, however. Disney Plus will be joining forces with Walt Disney Company stablemate Hulu in early 2024 (exact date TBC), with the new unified "one-app experience" streamer entering beta testing in December 2023.
Hulu and Disney Plus will continue to be available as separate services in the US, but this new 2-in-1 option will surely make the new-look platform an even more viable contender to streaming behemoths like Netflix, Max and Prime Video. It will also bring the updated platform more in line with the UK and Australia, where Disney Plus subscribers can view a broader range of movies and TV shows via the Disney Plus Star service (see below).
On November 1 2023, Disney Plus UK (along with Canada and several European territories) followed their US counterpart by introducing a with-ads option for the first time.
In the UK, there will be three plans. Standard with Ads will be the cheapest option at £4.99 per month; the Standard plan is ad-free and costs £7.99 per month or £79.90 annually; and the Premium option is equivalent to the previous, pre-November Disney Plus package, but comes with a significant price increase, rising from £7.99 to £10.99 per month (or £109.90 annually).
According to Disney, existing UK subscribers should have automatically moved across to the new, rebranded Disney Plus Premium tier when the new pricing structure kicked in. Then, they "will have the option to switch to Standard Plan or Standard with Ads Plan. Existing customers who choose not to switch will be billed the new price starting from their next billing cycle on or after December 6."
In other words, if you want to avoid paying an extra £3 per month, you'll need to switchover to one of the Standard packages before December 6.
Here are details of the three Disney Plus plans in the UK:
Swipe to scroll horizontally
| Header Cell - Column 0 | Standard (with ads) | Standard (ad-free) | Premium |
| --- | --- | --- | --- |
| Monthly fee | £4.99 | £7.99 | £10.99 |
| Annual fee | N/A | £79.90 | £109.90 |
| Ads? | Yes | No | No |
| Resolution | Up to Full HD (1080p) | Up to Full HD (1080p) | Up to 4K UHD and HDR |
| Streams | 2 | 2 | 4 |
| Sound | 5.1 and stereo | 5.1 and stereo | Dolby Atmos |
| Offline support | No offline downloads | Downloads for offline viewing | Downloads for offline viewing |
And here's what a subscription to Disney Plus will cost you elsewhere in the world:
In Australia, a Disney Plus subscription costs AU$13.99 per month or AU$139.99 annually.
In Canada, it's $11.99 CAD a month and $119.99 CAD annually.
In New Zealand, you'll pay NZ$14.99 a month or NZ$149.99 annually.
Disney CEO Bob Iger has also revealed that the company is "actively exploring" ways to clamp down on users sharing their Disney Plus accounts. No firm date has been set for this Netflix-like move in the US or the UK, though Nasdaq has reported that Disney Plus made amendments to its subscriber agreement for Canadian users in November. These changes reportedly restrict password sharing outside the account holder's primary household, unless permitted by their account tier.
What is Star on Disney Plus?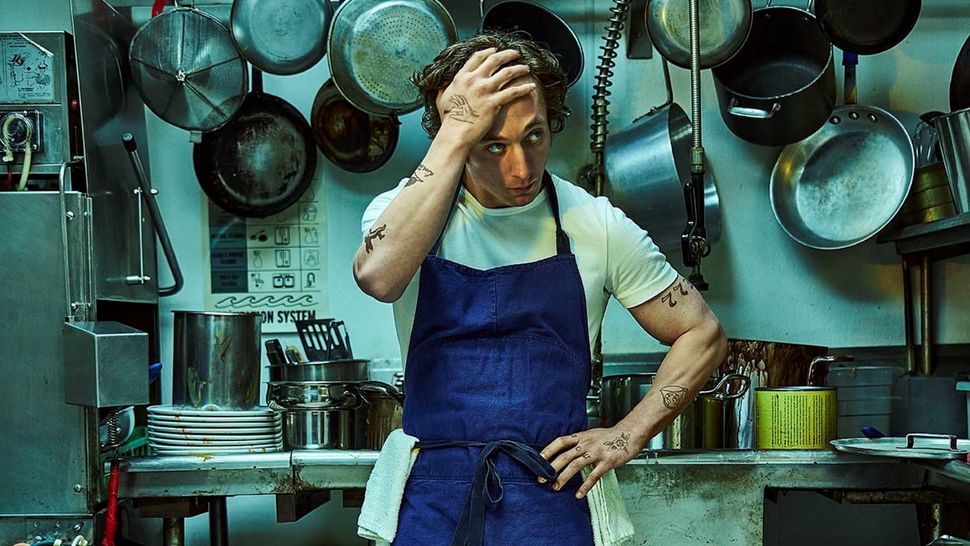 Star on Disney Plus launched outside the US in territories including the UK, Europe, Australia, New Zealand and Canada on February 23, 2021.
Whereas viewers in the US need to subscribe to another Disney-owned streamer, Hulu, to enjoy a broader range of entertainment from the many production companies under Disney's vast corporate umbrella, Star provides Disney Plus account holders elsewhere with plenty of additional content from the likes of FX, 20th Century Studios and ABC.
When Disney Plus users in countries offering the Star service log in to their home screen, the usual family-friendly core content (Star Wars, Marvel, Disney, Pixar, National Geographic) is bolstered by more grown-up fare such as 24, Lost, Atlanta, Desperate Housewives, the Die Hard, Alien and Predator franchises (including recent prequel Prey), and – in the UK – The Walking Dead.
Disney Plus Star is also home to some of the hottest new TV shows on the planet, with the likes of The Bear, Only Murders in the Building and The Full Monty all debuting their latest episodes on the platform. In the UK, the quality and volume of the Star on Disney Plus offering makes the platform a viable contender to the likes of Netflix.
Disney Plus: Apps and compatible devices
These are the devices/platforms that are compatible with Disney Plus and the Disney Plus app:
iOS
Android
Apple TV
Fire TV devices
Roku
MacOS
Windows PC
Chrome OS
Chromecast / Chromebook
Xbox One, Series X, Series S
PS4, PS5
Nvidia Shield (via Android TV)
Smart TVs (including Android TV, LG WebOS, Samsung Tizen, Vizio SmartCast)
The Disney Plus app can be downloaded on almost any device, and you can watch it in web browsers on desktop, too. A Disney Plus subscription currently supports up to four simultaneous streams – though from November, UK viewers on the Standard tiers will find this is cut to two – and up to 10 registered devices. You can also create up to seven profiles for other people using your account, with each profile offering the facility to create its own bespoke Watch List.
Disney Plus also has different age ratings for content, meaning you can create kids' profiles that will restrict access to content that isn't suitable for younger members of the family.
As well as having different content hubs for Disney, Pixar, Star Wars, Marvel and National Geographic, the Disney Plus app has curated content lists themed around different subjects. These hubs include the major franchises mentioned above, as well as options to see Disney's vast library of content organised by decade, or watch episodes of The Simpsons grouped by theme – with well over 700 episodes to choose from, this could be a good place to start your Springfield journey! Also, hubs like this can be a nice way to find something to watch without being reliant on Netflix-style algorithms.
And if your Disney Plus plan allows downloads, you can download as much content as you want to watch offline – as long as you sign in to the app online every 30 days.
What is Disney Plus SharePlay?
SharePlay is a feature on iPhones, iPads and Apple TV that allows Disney Plus subscribers to watch content with their friends and family.
SharePlay enables up to 32 users – note that you're still limited to four concurrent streams per Disney Plus account – to simultaneously watch the same movie or TV show while on a FaceTime call. Users have the opportunity to select the audio settings of their choice, too, while individual subscribers can add subtitles if necessary. (Disney Plus say that SharePlay is "only available on iPhone, iPad and Apple TV with the latest system update", so viewers with older devices may not be able to take advantage of this feature.)
If you're a non-Apple user (or running older software), however, you'll no longer be able to enjoy Disney Plus movies and TV shows in the company of friends elsewhere. As reported by IGN, the streaming platform removed its GroupWatch feature on September 18, 2023.
"As of September 18th, 2023, the GroupWatch feature will no longer be available on Disney+," said a message on the Disney Plus help center. "We're always working to deliver the best product experience on Disney Plus, and as part of recent updates, the GroupWatch feature was removed."
Best upcoming Disney Plus movies and TV shows
There's no question the platform boasts one of the most impressive libraries out there. The selection of the best Disney Plus movies and the best Disney Plus shows features numerous hits from Pixar, Disney, the Star Wars and Marvel universes, as well as essential documentaries (The Beatles: Get Back, Light & Magic) and classics from the Twentieth Century Fox back catalogue, including a whopping 34 seasons of The Simpsons.
There's also new content added to the service regularly, with Spider-Man: Far From Home and Quiz Lady heading up our list of the best new Disney Plus movies, and plenty more to come in November and December. Highlights include Harrison Ford's final outing in the famous fedora in Indiana Jones and the Dial of Destiny, and (outside the UK) British sci-fi institution Doctor Who celebrating its 60th anniversary with four new special episodes – including the hotly anticipated debut of the 15th Doctor, Sex Education star Ncuti Gatwa.
Here are a few of the most exciting movies and TV shows coming to Disney Plus in the US before the end of 2023:
Dashing Through the Snow (movie) – releasing November 17
Incredible Animal Journeys (documentary) – releasing November 20
Meet Spidey and his Amazing Friends season 3 (TV show) – releasing November 22
The Naughty Nine (movie) – releasing November 23
Christmas with Walt Disney (movie) – releasing November 24
Doctor Who 60th anniversary specials (TV show) – releasing November 25
Assembled: The Making of Loki season 2 (documentary) – releasing November 29
Aruna's Magic (TV series) – releasing November 29
Indiana Jones and the Dial of Destiny (movie) – releasing December 1
Timeless Heroes (documentary) – releasing December 1
The Shepherd (short film) – releasing December 1
Diary of a Wimpy Kid: Cabin Fever (movie) – releasing December 8
Percy Jackson and the Olympians (TV show) – releasing December 20
Disney Plus error codes: What the numbers mean
Having trouble with your service? Check out our list of Disney Plus error codes for more on what the different numbers mean. If you're having issues with Disney Plus you can't seem to solve, try the Disney Plus help center for more.
If you can't resolve the issue yourself, you can contact Disney Plus customer service by calling 888-905-7888 if you're based in the US. You can also tweet the Disney Plus help account or email DisneyPlusHelp@Disney.com.
Disney Plus gift subscriptions: Get a year of Disney Plus for a friend or family member
Disney Plus Gift Subscriptions are available, and a year of viewing makes for an ideal last-minute present. You can buy Disney+ Gift Subscriptions here.
Get daily insight, inspiration and deals in your inbox
Get the hottest deals available in your inbox plus news, reviews, opinion, analysis and more from the TechRadar team.
Richard is a freelance journalist specialising in movies and TV, primarily of the sci-fi and fantasy variety. An early encounter with a certain galaxy far, far away started a lifelong love affair with outer space, and these days Richard's happiest geeking out about Star Wars, Star Trek, Marvel and other long-running pop culture franchises. In a previous life he was editor of legendary sci-fi magazine SFX, where he got to interview many of the biggest names in the business – though he'll always have a soft spot for Jeff Goldblum who (somewhat bizarrely) thought Richard's name was Winter.