Best Disney Plus shows: May 2023 update
Tom Power, entertainment reporter
Our May 2023 update sees the addition of A Small Light and Only Murders in the Building. We've also updated our Welcome to Wrexham entry with new details on its new season, as well as our Muppets entry to coincide with The Muppets Mayhem's debut.
Searching for the best Disney Plus shows around? We're here to help.
In this guide, you'll find 35 of the biggest and most popular Disney Plus TV series. From Marvel and Star Wars favorites, to underappreciated gems and cult classics, there's something for everyone on our list. And, to help you out even more, we've broken down our entries by genre or franchise that they belong to. So, if you're looking for a new sports-based Disney Plus offering, you'll find that in the, well, sports genre section. You're welcome.
A note before we truly begin: some entries in this guide are also available on Hulu in the US, such as Only Murders in the Building. We've included them here as this is the streaming service they're on in non-US nations, including the UK. So, if you're a US visitor to this page, you might see shows on our list that are available elsewhere in your country.
Best comedy shows on Disney Plus
Abbott Elementary
Abbott Elementary is one of those comedy shows that appears out of nowhere and, without taking the world by storm, just seems to have that quintessential TV magic to become a hugely underrated (and award-winning) hit.
The workplace comedy follows a group of dedicated teachers working in a Philadelphia-based public school. The odds are stacked against them, but their passion and drive keeps them going and ensured they give their pupils the best education possible.
Fans of similar mockumentaries and sitcoms, including The Office, It's Always Sunny In Philadelphia, and Derry Girls (all of which are available on Netflix) will want to give this one a whirl.
Seasons on Disney Plus: 2 (available on ABC, HBO Max, and Hulu in the US)
Extraordinary
Tired of the same old Marvel shows? Extraordinary may reignite your interest in the superhero genre.
Set in a world where everyone develops a superpower at 18, Extraordinary follows Jen, a 25-year-old Londoner who's still waiting for her ability to manifest. Stuck in a dead-end job, Jen feels like there's no light at the end of the tunnel. Maybe, though, her superpower is just being the extra special kind of ordinary in a world of superpowered beings.
It might not sound wholly inventive, but Extraordinary has wowed fans and critics alike. Described as a mix between Fleabag and hit Prime Video series The Boys – family friendly, this show is not – Extraordinary is your next must-watch superhero series. It's already been renewed for a second season, too.
Seasons on Disney Plus: 1 (available on Hulu in the US)
Only Murders in the Building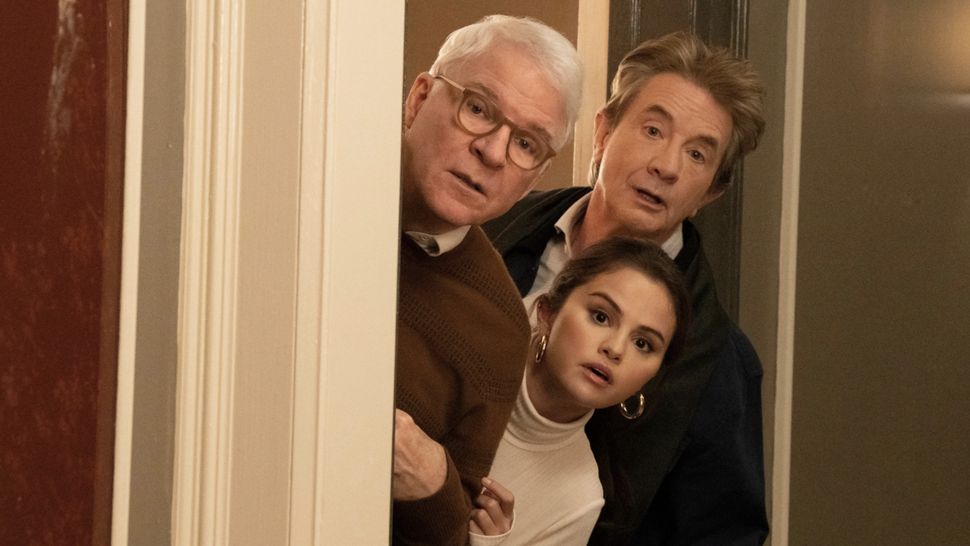 Only Murders in the Building stars Steve Martin, Martin Short, and Selena Gomez as three true crime podcast addicts whose lives begin to imitate art. How so? They get caught up in a murder (or murders, now there's more than one season), which happens in the apartment complex that the trio live in. Cue plenty of comedy capers and lots of guest starring appearances from every household name you can think of.
There are multiple reasons why Only Murders in the Building is such an engaging show and deserves its place on our best Disney Plus shows list. It's built on a simple yet novel premise, makes the most out of its two ageing lead funnymen, is an easy watch, and contains plenty of humor and crime-based scenarios that all kinds of TV fans will get a kick out of. Season 3 is on the way soon.
Seasons on Disney Plus: 2 (available on Hulu in the US)
Best Marvel shows on Disney Plus
WandaVision
The first Marvel Cinematic Universe (MCU) TV show is also one of the best Disney Plus shows around.
WandaVision is an oddball show featuring Wanda Maximoff (Elizabeth Olsen) and Vision (Paul Bettany), each reprising their roles from the Avengers movies, but that doesn't mean it's bad. In fact, it's a delightful series that explores grief in an inventive way.
While the Marvel Phase 4 show is presented as a sitcom – or, rather, a series of sitcoms, with each episode riffing on the comedies of different decades – secrets about the true nature of the heroes' new home lurk beneath the surface. It's an unusual start for the MCU on the small screen, but a worthy and interesting effort. If you can look past its CGI-laden final showdown, that is.
Seasons on Disney Plus: 1
Loki
One of the most popular MCU villains/antiheroes embarks on his own adventures in space and time in this wildly popular Disney Plus offering.
In Loki, Thor's brother is taken into custody by the Time Variance Authority – a bureaucratic organization on a mission to keep history playing out as it should – and ends up encountering multiple versions of himself.
Mixing elements of Doctor Who with a mismatched cop comedy – Loki's double act with Owen Wilson's Agent Mobius is wonderful – it takes the MCU to places it's never been before. Although, you can't help feeling that setting up future Marvel movies (check out our Marvel movies in order guide), and the arrival of Kang the Conqueror, was a higher priority than continuing Loki's own story. Loki season 2 arrives sometime this year and should cement this series as one of the best Disney Plus shows ever made.
Seasons on Disney Plus: 1
Hawkeye
Jeremy Renner's Clint Barton always felt like a supporting player alongside Iron Man, Captain America, and the other Avengers, so it was surprising when Hawkeye's standalone series turned out to be one of Marvel's most accomplished TV adventures.
Based around the classic old hook of a guy getting home to his family for Christmas, it sees Marvel's master archer battling the ghosts of his checkered past as he reluctantly comes out of retirement. Hailee Steinfeld provides excellent support as Hawkeye's eager protégé Kate Bishop, while the arrival of Vincent D'Onofrio's Wilson Fisk/Kingpin (who originally debuted in Netflix's non-MCU Daredevil series) ups the threat.
Seasons on Disney Plus: 1
Moon Knight
If anyone tries to argue that Marvel projects are too similar in tone, Moon Knight is the dark, brooding counterpoint.
Where most superheroes have a single alter-ego, the eponymous hero has at least two, because mercenary Marc Spector (the ever-excellent Oscar Isaac) has dissociative identity disorder (DID). Spector's condition is handled with sensitivity, alongside a creepy plot about feuding ancient Egyptian gods.
Ethan Hawke proves to be one of the best Marvel villains as the power-hungry Arthur Harrow, and Amadeus Oscar-winner F. Murray Abraham has a ball as the voice of Khonshu, the deity who supplies Moon Knight's powers. It's a funny, mind-bending, and heart-wrenching limited series – and certainly one of the best Disney Plus shows, in our view.
Seasons on Disney Plus: 1
She-Hulk: Attorney at Law
It's hard to work out what's more surprising about She-Hulk: Attorney at Law: that Disney Plus greenlit a fourth wall-smashing legal comedy-drama, or that it actually works.
Orphan Black star Tatiana Maslany is brilliant as both Jennifer Walters and her tall, green alter-ego She-Hulk – she gets her superpowers after her blood accidentally mixes with that of her cousin, aka Bruce Banner, aka the Hulk.
With self-aware asides to the camera and some wonderfully silly superpowered court cases, She-Hulk is the Marvel/Ally McBeal hybrid you never knew you wanted. It also features big-name cameos and an ingeniously meta finale.
Seasons on Disney Plus: 1
Daredevil
Long before Disney Plus was a thing, Marvel's now-defunct television division signed a deal with Netflix to make a selection of street level superhero shows – Netflix superhero series that have now found their way onto Disney Plus.
Of all of Netflix's Marvel offerings, Daredevil is unquestionably the best. Charlie Cox is brilliant as Matt Murdock, the blind criminal lawyer who lives a double life, striving to clean up his Hell's Kitchen neighborhood as the vigilante Daredevil. Meanwhile, Vincent D'Onofrio's Wilson Fisk/Kingpin proves to be the ideal nemesis, a villain who can be menacing without the need for superpowers.
Thanks to Spider-Man: No Way Home and She-Hulk, Netflix's Daredevil appears to be canon in the MCU. Little wonder, then, that he's finally getting his own MCU TV show – Daredevil: Born Again – in 2024 as part of Marvel Phase 5, with Cox and D'Onofrio set to reprise their roles.
Seasons on Disney Plus: 3
X-Men: The Animated Series
Arguably the TV show that set Marvel on its path to big screen dominance, this long-running '90s cartoon was pioneering in the way it took the serialized storytelling of comic books to kids' TV. It's loaded with familiar characters, is surprisingly complex, and delivers new takes on classic X-Men storylines. In short: it's a true classic.
Over 30 years after its final episode, X-Men: The Animated Series is finally getting a sequel, too. X-Men 97, which is being developed in-house by Marvel Studios, will see almost all of the original voice cast return, while Beau DeMayo (The Witcher, Moon Knight) has been installed as showrunner. Expect this series' long overdue follow-up to be one of the best Disney Plus shows ever, then.
While you're here, find out how to watch the X-Men movies in order.
Seasons on Disney Plus: 5
Best Star Wars shows on Disney Plus
The Mandalorian
The Mandalorian was Disney Plus' breakout hit, so it deservedly takes a place in our best Disney Plus shows article.
Iron Man director Jon Favreau created this series, which stars Pedro Pascal (Game of Thrones, The Last of Us) as a mysterious bounty hunter wearing a box-of-tricks suit of armor, who forms an unlikely bond with a kid who looks a lot like Yoda.
The show's second season is particularly strong, offering high-end fan service alongside terrific new Star Wars stories. Spin-off The Book of Boba Fett was comparatively disappointing, but The Mandalorian season 3, which debuted on March 1, has largely thrilled fans once more, even though it's a slower and slightly more divisive entry compared to its predecessors.
Seasons on Disney Plus: 3
Obi-Wan Kenobi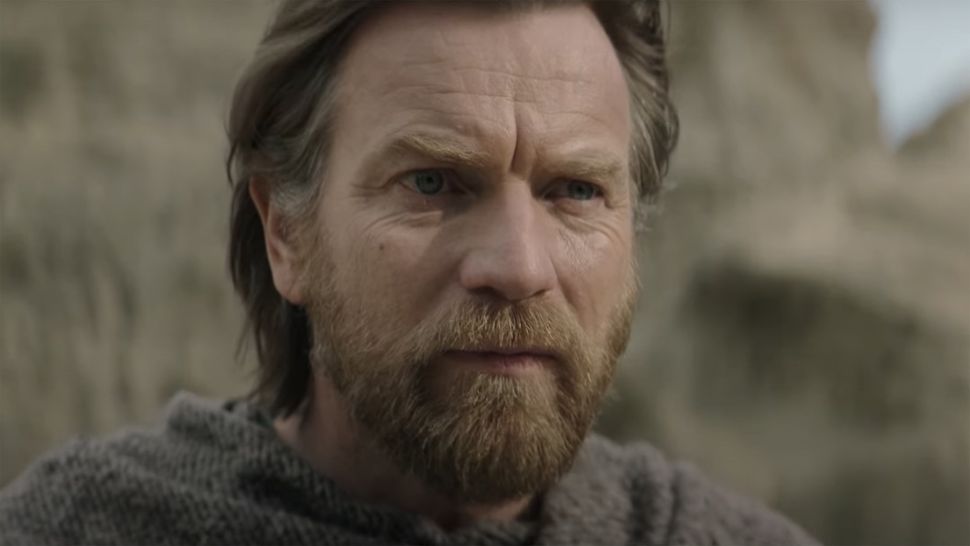 Ewan McGregor returns as the titular Jedi Master in a six-part miniseries that bridges the gap between Revenge of the Sith and A New Hope.
A decade after abandoning Anakin Skywalker on Mustafar, Obi-Wan Kenobi finds the titular character utterly broken, hiding from the Empire while keeping a distant but watchful eye on the young Luke Skywalker. However, when a certain princess is kidnapped by sinister forces, he's reluctantly drawn back into the fight, gradually rediscovering his mojo on his way to a rematch with his former apprentice, Darth Vader.
Star Wars purists may bemoan the fact the show stretches canon almost to breaking point, and the series doesn't make full use of its clearly talented cast. Still, McGregor gets way more to do than in any of the prequels and Obi-Wan's two showdowns with Vader are a fan's dream.
Seasons on Disney Plus: 1
Andor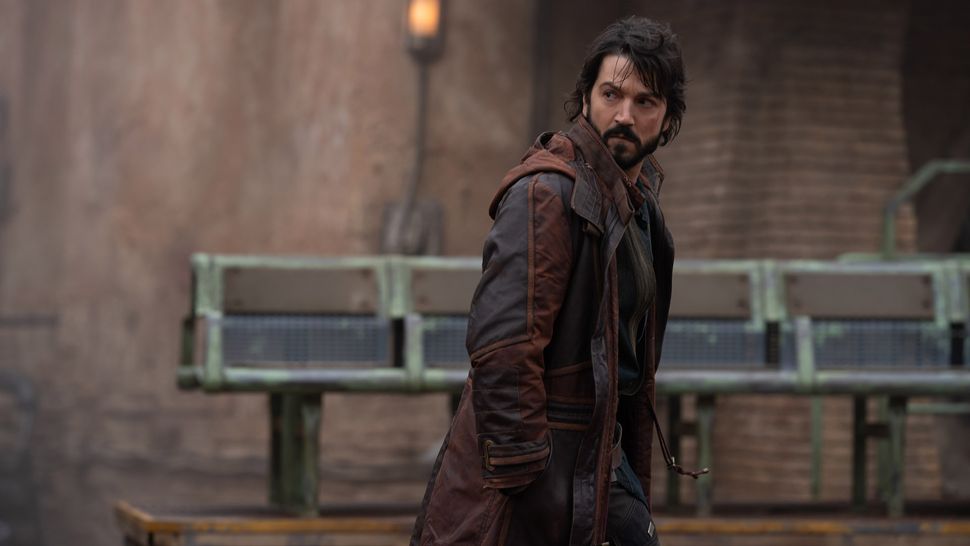 Undoubtedly the best of the Star Wars TV shows and arguably the highlight of Lucasfilm's entire Disney era output, Andor reveals a side of George Lucas's universe we've never seen before.
Diego Luna's Cassian Andor (one of the doomed heroes in Rogue One: A Star Wars Story) may be the title character, but showrunner Tony Gilroy expands the scope of this prequel series so much further, creating a complex, morally ambiguous exploration of the Rebel Alliance's origins.
With a synth-heavy, Blade Runner-esque score and cinematography that owes as much to the Bourne movies as Star Wars, this is sophisticated, adult-focused drama that just happens to be set in a galaxy far, away. The already-announced second season can't come soon enough.
Seasons on Disney Plus: 1
Star Wars: The Clone Wars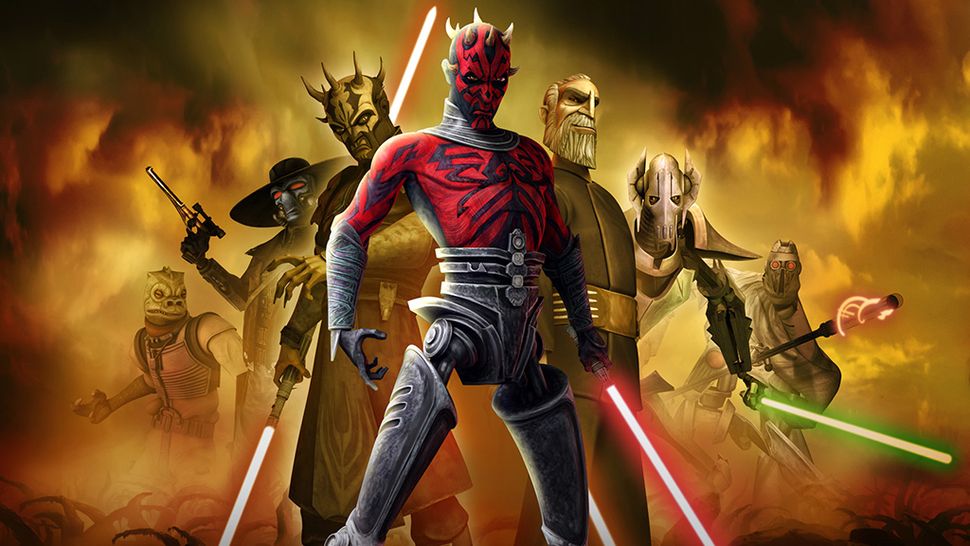 The Clone Wars is the show that kept Star Wars' fire burning between the prequels and Disney's Lucasfilm buyout.
Even though it's set in the prequel timeframe, and its first season was a very mixed affair, it corrects everything that the prequel movies got wrong, with weighty stories and great characterization. It's that galaxy far, far away at its best, action-driven, and packed with enough Star Wars lore to fill a space cruiser. With a live-action Ahsoka Tano series coming soon, it's well worth catching up on so you know what's going on in the Togruta's standalone series.
Seasons on Disney Plus: 7
Star Wars: Rebels
This origin story for the Rebel Alliance – it overlaps with Andor in the Star Wars continuity – zooms in on the fertile time period leading up to A New Hope.
With many of The Clone Wars' creative team on board, it's four seasons of fan heaven, with an epic storyline, beautiful spaceship designs, and some of the biggest players in the franchise (Darth Vader, Princess Leia, Lando Calrissian) back in action. Expect Ahsoka Tano's live-action TV show (which we mentioned above) to link back to this series as well, further tying Lucasfilm's animated shows to its other productions. Read more about how other forthcoming projects will fit in by reading our new Star Wars movies and TV shows explained article.
Seasons on Disney Plus: 4
Star Wars: The Bad Batch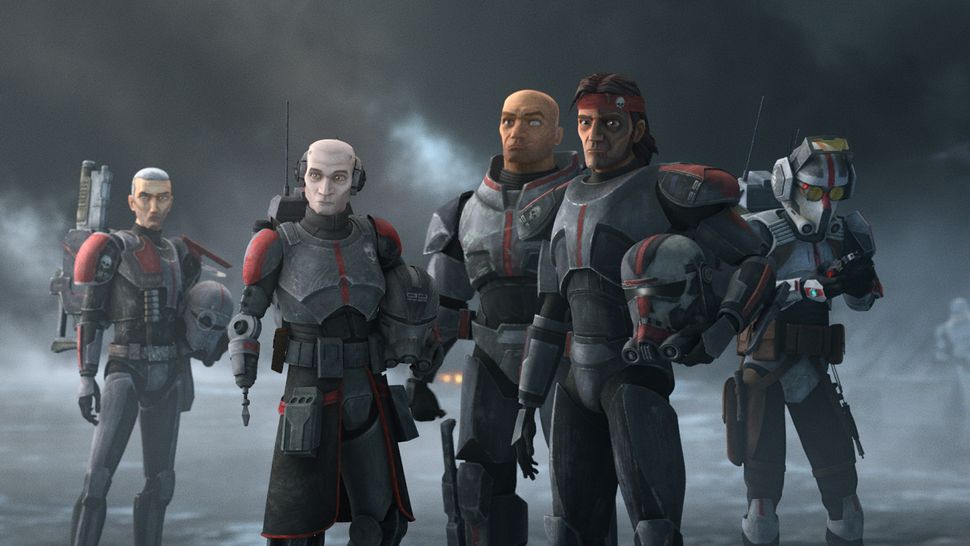 Picking up where The Clone Wars left off, The Bad Batch is the story of Clone Force 99, a team of elite but unconventional Troopers who debuted in the earlier show's final season.
After Order 66 turns the Clones against the Jedi, most of the Bad Batch remain unaffected, and are forced to stay under the radar in a galaxy quickly falling under the Empire's control – all while protecting Omega, a young female clone on the run from her creators.
Despite its potentially dark subject matter, The Bad Batch is tonally similar to The Clone Wars – in other words, it's suitable for younger viewers. It's also just as beautifully animated. The Bad Batch season 2's run on Disney Plus has just ended, so here's hoping a third season is in the offing.
Seasons on Disney Plus: 2
Best drama shows on Disney Plus
A Small Light
A biographical miniseries that's not for the faint of heart, A Small Light is a stunning drama series that tells the story of Anne Frank and her family from a new perspective.
Bel Powley plays Miep Gies, a secretary employed by Jewish German businessman Otto Frank (played by Liev Schreiber), who helps the Frank family – including famous daughter Anne – and other Jewish refugees go into hiding after Nazi Germany's invasion of the Netherlands. Gies and her husband Jan (Joe Cole) bravely spent the next two years watching over the Franks and other refugees.
A tension-fuelled and at-times harrowing watch, A Small Light is a rare shining light on Disney Plus in that it holds a 100% perfect rating on review aggregation website Rotten Tomatoes. A powerful and important story worth telling in the era of streaming.
Seasons on Disney Plus: 1
Fleishman Is In Trouble
This critically-acclaimed drama series originally aired on Hulu (in the US, anyway) in November 2022. Three months later, Fleishman is in Trouble has made its way onto Disney Plus for international viewers.
Fleishman is in Trouble provides a fascinating insight into how single parents juggle, well, parenting, the modern dating scene, and their work lives – all the while wondering if they made the right decisions in life. Led by another "I hate how much I love this character" style performance by Jesse Eisenberg – he plays Toby Fleishman, the show's protagonist – this is another home run from criminally underrated studio FX.
Seasons on Disney Plus: 1 (available on Hulu in the US)
Lost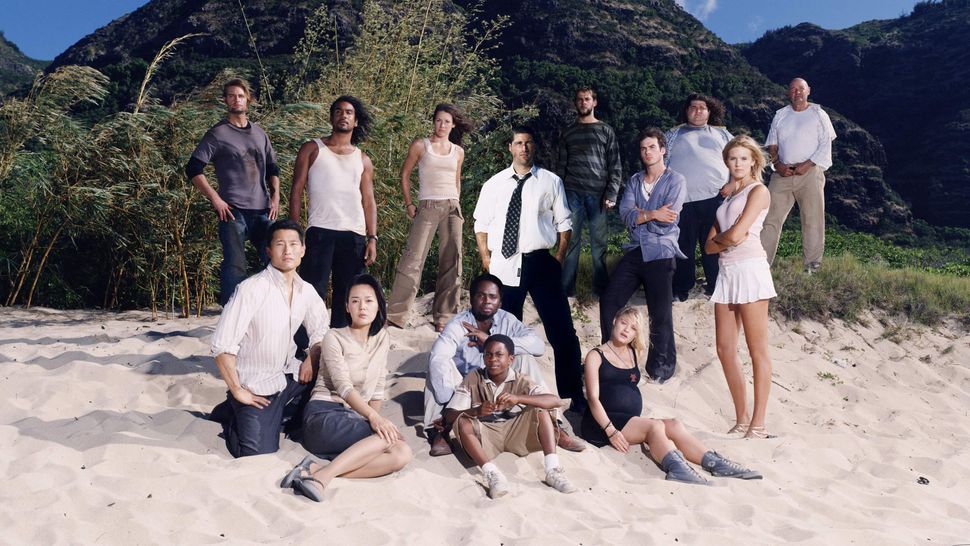 Few TV shows have cut through the cultural zeitgeist as much as Lost did in the early 2000s.
The supernatural sci-fi drama series was the talk of the town for many, many years – and with good reason. Its elaborate overarching mystery, time travel aspects, and endearing, love-to-hate characters cemented it as the world's most popular TV show.
Well, in its early seasons when interest was at its peak. Lost's popularity waned in its latter seasons, while its final left a lot to be desired. Few can argue against its cultural impact, though, and many observers say it pioneered the type of serialized storytelling we see in the TV industry today. We can't argue against that. A worthy inclusion in our best Disney Plus shows list.
Seasons on Disney Plus: 6 (available on Hulu and Amazon Freevee in the US)
Welcome to Chippendales
Looking for a new biographical drama packed with sex, imploding businesses, and murder? Welcome to Chippendales will be right up your street.
Kumail Nanjiani (Eternals, Silicon Valley) stars as Steve Banerjee, the Indian immigrant who founded Chippendales, the first – and largest – male strip joint. As with any business that outlives its means, though, Chippendales crashes and burns less than a decade after they exploded into the mainstream, leading to Banerjee to make increasingly desperate moves to stay at the top – with devastating results. Fans of The Dropout, Pam and Tommy, and Pistol will get a kick out of this limited series.
Seasons on Disney Plus: 1 (available on Hulu in the US)
Best children's shows on Disney Plus
Bluey
As preschool-oriented TV shows go, few are as popular as Bluey is right now.
The Australian animated series, which began airing in 2018 (initially on ABC Kids), isn't dissimilar to other well-known programs that teach children about lots of subjects and themes (outside of the occasional Aussie reference, anyway). But it's Bluey's natural charm, cute animation style, and approach to teaching kids about the world that sets it apart from its contemporaries. One that adults and children will fall in love with.
Seasons on Disney Plus: 3
Cars On The Road
Billed as a sequel to the Cars film franchise, Cars on the Road stars everyone's favorite animated automobiles – Lightning McQueen and Mater – as they embark on a cross-country trip to attend the wedding of Mater's sister.
Admittedly, Cars on the Road isn't the first Pixar TV show we expected to see, especially as the Cars movies have varied in quality. However, with the movie's voice acting cast returning to reprise their roles, dollops of laugh-out-loud humor, and its classic buddy road trip vibes, this is one kids-oriented series we can get behind.
Seasons on Disney Plus: 1
The Muppets
This 2015 series, which originally aired on ABC in the US, is a 30 Rock-style trip behind the scenes show, which centers around the fictional late-night chat show Up Late with Miss Piggy – with a crew staffed entirely by familiar felt faces.
It's slightly darker than the standard Muppet offering, but frequently extremely funny. It helps that The Muppets mocks mocks other mockumentary-style shows, such as The Office and Modern Family, which makes it an incredibly meta series in its own right.
Unfortunately, The Muppets was cancelled after a single season, but it's a fantastic watch. Thankfully, a new Muppets show – The Muppets Mayhem, which stars Dr. Electric and the Electric Mayhem – is now available to stream as well, and it's a gloriously wonderful series worth watching. Whatever you pick, all these Muppet shows are deserving of a place on our best Disney Plus shows list.
Seasons on Disney Plus: 1
Peppa Pig
Few children's TV shows have been as successful as Peppa Pig since the series originally aired in May 2004. Initially a Channel 5 exclusive in the UK, Peppa Pig has become a global phenomenon, with the educational TV show now available to stream on Disney Plus, Paramount Plus, Prime Video, Sling, and iView among other services across the world.
Its popularity shouldn't come as a surprise, really. Peppa Pig's delightfully simple animation style, endearing characters, and overall charm have helped it stand out from the crowd (much like Bluey, then). Parents will get sick of watching it but, if it keeps the kids quiet, who are we to complain?
Seasons on Disney Plus: 6
The Proud Family: Louder and Prouder
Billed as a soft reboot of the early 2000s cult classic, The Proud Family: Louder and Prouder is an animated coming-of-age sitcom that the whole family can enjoy.
It follows 14-year-old Penny Proud and her family as they navigate various challenges in their daily lives, including high school, the workplace, familial disputes, and generally getting into trouble.
Considering its unoriginal premise, Louder and Prouder is one of Disney Plus' most popular animated family series. Critics have praised its never-miss-a-beat dialog and humor, colorful colloquialisms, and engaging life lessons that any viewer can take something from.
Seasons on Disney Plus: 2
Best animated shows on Disney Plus
The Simpsons
One of the crown jewels to come out of Disney's purchase of 20th Century Fox. The Simpsons' best days may be two decades behind it, but at its best (seasons 3 through 9, and some of 10), everyone's favorite dysfunctional family was as smart and brilliant as TV has ever been.
The Simpsons hits the same nostalgic, comfort-viewing buttons as The Office does for Netflix and Friends does for HBO Max, so having Homer, Marge, Bart, Lisa, and Maggie on the platform feels as vital to Disney Plus' success as Star Wars and Marvel. And which other streaming service has steamed hams?
By the way: The Simpsons Movie is also available to stream. And, if you're interested, find out what our favorite 30 episodes of The Simpsons are.
Seasons on Disney Plus: 33
Tron: Uprising
2010 movie sequel Tron: Legacy didn't quite set the box office on fire, even if it's a highly underrated film, but it did spawn this visually stunning animated series.
The Lord of the Rings film trilogy alumnus Elijah Wood voices hero program Beck, battling to save the computer mainframe from malevolent software Clu, while Bruce Boxleitner (star of the original film) returns as Tron, protector of the Grid.
There's only one season of Tron: Uprising, but it's 25-minute long, 24-episode series are easily bingeable. It also helps that Tron: Uprising is surprisingly decent. Sci-fi fans will lap this one up.
Seasons on Disney Plus: 1
SparkShorts
From early groundbreakers like Luxo Jr right up to the present day, shorts have always been a big part of Pixar's success story. It's only fair, then, that the studio's Disney Plus offerings include this series of experimental shorts from new filmmakers.
Given Pixar's track record in pushing the envelope, you're in for something special. Each short comes equipped with its own unique art style and deeply relatable story, helping to differentiate them from each other while keeping them housed in the same series.
If you're after something even shorter from the house Woody and Buzz built, Disney Plus is also home to Pixar Popcorn, a series that revisits the worlds of the studio's biggest hits in bite-size form.
Seasons on Disney Plus: 1
Best documentary shows on Disney Plus
Light & Magic
This brilliant six-part documentary reveals how Industrial Light & Magic, the company George Lucas founded to create visuals for Star Wars, became the most celebrated VFX house on the planet.
Director Lawrence Kasdan (screenwriter of both The Empire Strikes Back and Raiders of the Lost Ark) assembles most of the key players to reminisce, while the impressive behind-the-scenes footage is the ultimate nostalgia rush. Mostly, though, it's a celebration of a group of people who came together to repeatedly achieve the impossible – for anyone interested in the art of filmmaking, it's inspiring stuff. A worthy inclusion in our best Disney Plus shows guide.
Seasons on Disney Plus: 1
The Beatles: Get Back
The Lord of the Rings director Peter Jackson dives into the footage recorded for 1970 Beatles documentary Let it Be, and the result is a stunning portrait of John, Paul, George, and Ringo at work.
Presented without narration (occasional title cards provide context), it's nominally the story of sessions that culminated in the band's famous final rooftop gig, but mostly this meandering three-part series makes you feel like you've been given an access all areas pass to watch the most famous band in history do their thing. Thanks to extensive clean-up work, The Beatles: Get Back looks and sounds like it was recorded yesterday.
Seasons on Disney Plus: 1
The World According to Jeff Goldblum
Jeff Goldblum could make reading a phone book sound riveting, so it's hard to imagine a more charismatic host for his self-titled documentary series The World According to Jeff Goldblum.
Each themed instalment – early episodes are devoted to ice cream and sneakers – features a mix of science, history, and unlikely connections, all served with a generous sprinkling of Goldblum. It's educational, funny, and surprisingly tender on occasion. Check out our exclusive chat with Jeff Goldblum to get the lowdown on how the docuseries' second season came together.
Seasons on Disney Plus: 1
The Imagineering Story
As if to prove its streaming service really is all-encompassing, Disney has found a way to bring its theme parks into the mix.
The Imagineering Story is a six-hour documentary series delving into the history of the vast empire, while showing how some of Disney's most iconic attractions are brought to life. Regardless of whether you're yet to visit a Disney World resort or if you've been to every single one countless times, The Imagineering Story presents a fascinating insight into some of Disney's most beloved attractions.
Seasons on Disney Plus: 1
Best sci-fi shows on Disney Plus
Firefly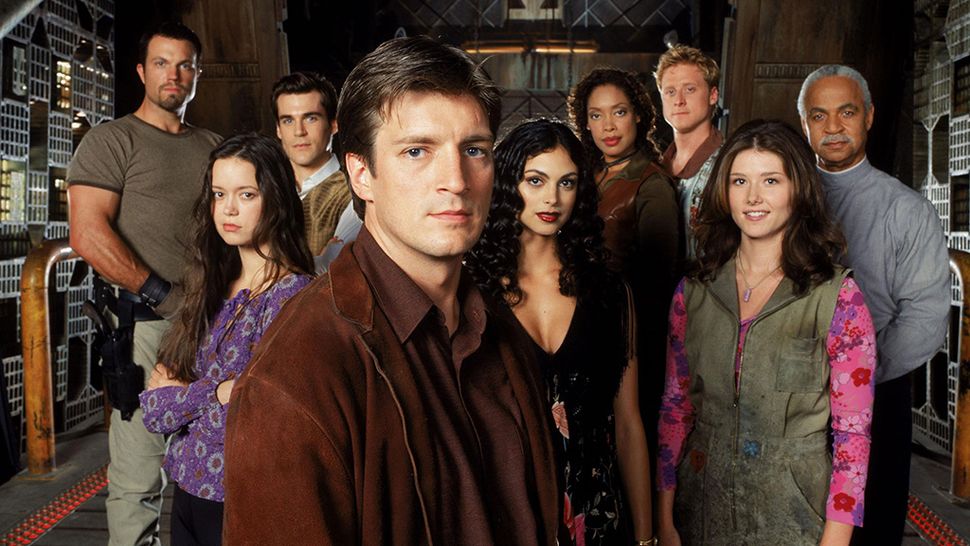 The TV show that turned Nathan Fillion into a bonafide acting star, Firefly is a seminal sci-fi series that every fan of this genre should watch.
You'll want to do so, too. Firefly only lasted for one season before its unceremonious cancellation, but its impact on the sci-fi genre is unquestionable. Its compelling storylines, Fillion's witty Mal Reynolds, fantasy and space western-positioned universe, and wonderfully bizarre action have turned Firefly into a cult favorite show. All 14 episodes are available on Disney Plus.
Seasons on Disney Plus: 1 (available on Hulu in the US)
Best sports shows on Disney Plus
Save Our Squad with David Beckham
Despite retiring from football a decade ago, David Beckham continues to hold significant pull in the sport he's known all his life. Asking the Manchester United, Real Madrid, and England icon to front his own Disney Plus docuseries, then, seems like a win-win all around.
Save Our Squad sees the man affectionately dubbed 'Becks' return to the grassroots football club – Under-14s side Westward Boys – he started out with and helps to coach them out of their relegation-threatened slump. You'll come for the sports-based action, but it's the more personal moments between Beckham and the young lads that'll keep you sticking around. A dramatic, eye-opening, and endearing sports series if ever there was one.
Seasons on Disney Plus: 1
Welcome to Wrexham
Not to be outdone by Beckham's docuseries, Welcome to Wrexham is another docuseries that shines a spotlight on Hollywood stars Ryan Reynolds and Rob McElhenney's buyout of the Welsh football club.
The fly-on-the-wall series focuses on Reynolds and McElhenney's attempts to revive the third-oldest professional club's fortunes in the British football league system. That's despite the duo's lack of footballing knowledge, including how to run a successful soccer outfit.
Like Save our Squad, Welcome to Wrexham is about more than the football on show (though it's a vital component to the story being told). It's as much about Reynolds and McElhenney learning about the Welsh town, the importance of football to its wider community, and bringing about positive change in a predominantly working-class location. An obvious choice to include on our best Disney Plus shows list. Season 2 will arrive later this year and likely chart Wrexham's Championship-winning journey that sees them return to the Football League for the first time since 2008.
Seasons on Disney Plus: 1 (available on FX and Hulu in the US)