The best Max shows: 34 great series to stream in December 2023
Features
Contributions from
last updated
From The Sopranos to Succession and The Last of Us, these are the best Max shows to stream in October 2023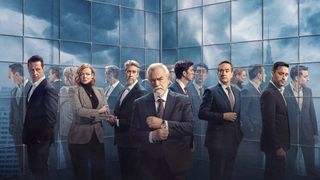 (Image credit: HBO)
Our list of the best Max shows features some of the greatest TV ever made. Whether you're looking for groundbreaking classics such as The Sopranos and The Wire, or some of the most talked about shows of recent years (we're thinking Succession, The White Lotus and The Last of Us), the streamer that replaced HBO Max earlier this year has got you covered.
Of course, it doesn't hurt that TV heavyweights such as HBO and Adult Swim fall under the same Warner Bros Discovery umbrella, providing Max with a vast content library that helps make it one of the best streaming services around. (Unsurprisingly, our roll call of the best Max movies is pretty impressive, too.)
In other words, whatever your mood, scrolling through this list of the best Max shows will take you on a journey through comedy favorites (Rick and Morty, Friends), epic fantasy (Game of Thrones, House of the Dragon), superhero action (Peacemaker, Watchmen), and much, much more. And if you want to know more about Max (including price plans and the availability of 4K, check out our main Max hub.
The Last of Us
The Last of Us is a TV adaptation of the smash hit PlayStation game of the same name. We follow Joel (Pedro Pascal) and Ellie (Bella Ramsey) as they cross a post-apocalyptic America, ravaged by a fungal outbreak that has turned the population into crazed cannibals known as "the infected". What ensues is a grisly journey, full of eye-opening insights to the pair's complicated pasts, and grim encounters with the infected.
Widely praised by fans of the game and those who have never played it, The Last of Us has been incredibly well received. In our The Last of Us review, we enjoyed the remarkable production design and the powerful story but felt the premise feels a little tired and the pace could be quicker. But why not watch to find out for yourself and see if it truly is one of the best Max shows around?
Seasons on Max: 1
Industry
Industry follows a group of young graduates competing for a limited set of permanent positions at Pierpoint & Co, a prestigious investment bank in the heart of the city of London. Desperate to win the job, the young pretenders push themselves to absolute extremes to win the approval of clients and their superiors, regularly crossing the line as they do so.
Led by a handsome cast, Industry fizzes with intrigue and energy, and is well worth an investment of your time.
Seasons on Max: 2
House of the Dragon
HBO went through a multitude of options as it looked to find the right Game of Thrones spin-off, but executives eventually settled on House of the Dragon. They made the right choice.
Based on Fire and Blood, author George R. R. Martin's 2018 "history" of the Targaryen dynasty, the show (set two centuries before Game of Thrones) tells the backstory of the infamous dragon-riding family, and the war of succession that breaks out after kindly King Viserys (Paddy Considine) names his daughter as his heir.
Starring Matt Smith, Emma D'Arcy, Olivia Cooke, Rhys Ifans, and Steve Toussaint among others, the show keeps many of the traditions that made Game of Thrones so enthralling, while offering up its own fiery twist on the world of Westeros. One of the best Max shows, without question.
Seasons on Max: 1
The Sopranos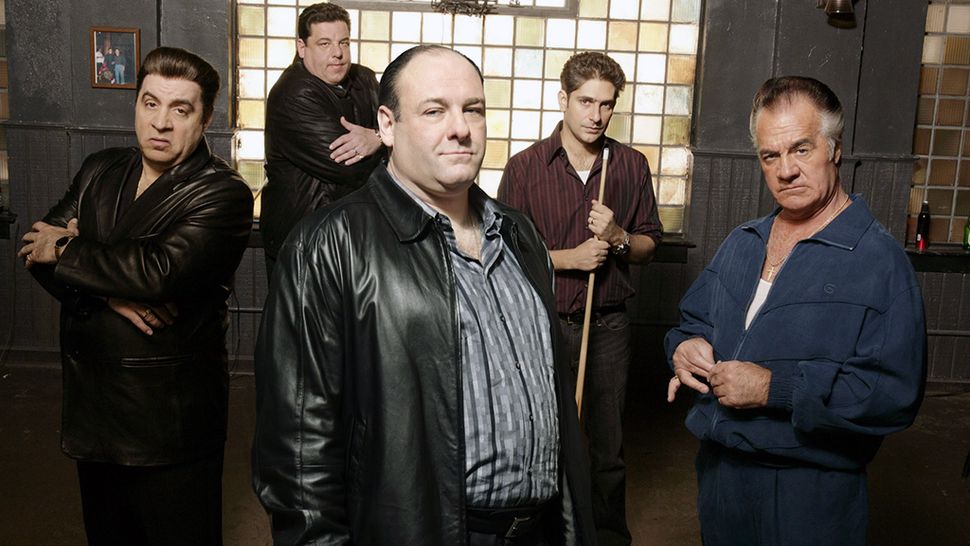 In 1999, The Sopranos changed the face of HBO forever. The iconic show tells the story of mafia head Tony Soprano (James Gandolfini), as his family life and criminal business intertwine with conversations with his therapist, Jennifer Melfi (GoodFellas' Lorraine Bracco).
Even though the show ended in 2007, it's still talked about for its ability to balance intricate relationships and organised crime with sensitivity and wit. All six seasons have a home on Max, and continue to resonate as truly today as they did back in the late 1990s and early 2000s.
Seasons on Max: 6
Barry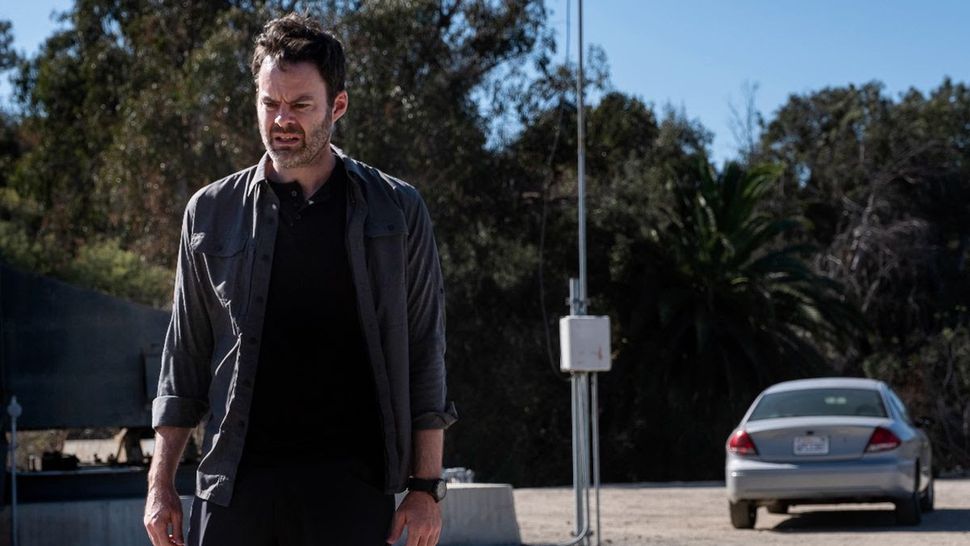 Saturday Night Live graduate Bill Hader is both co-creator and star of this Max TV series about a professional hitman who moves to Hollywood and joins an acting class. The titular character tries to put his criminal past behind him to embrace a career as a performer but – as is usually the way with these things – finds his old life catching up with him.
There's plenty of drama to be found in Barry's (often drastic) efforts to keep his two lives separate, but the show's comic edge keeps things (and Barry himself) from getting too dark. A worthy and hugely underrated inclusion in our best Max shows list.
Seasons on Max: 4
Game of Thrones
Over the course of its eight seasons, Game of Thrones was the hugely popular adaptation of George R.R. Martin's epic A Song of Ice and Fire novels that proved a long-running fantasy drama could keep the world engrossed.
Set in the Seven Kingdoms of Westeros, the show sees warring families fighting for control over the Iron Throne, in a saga characterized by immense battles, forbidden romances, and something nasty north of the Wall. Whether you've watched it before or you're looking to experience the show for the very first time, Max has every single episode to enjoy. Find out which Game of Thrones season we think is best while you're here.
Seasons on Max: 8
Mare of Easttown
Kate Winslet heads up Mare of Easttown as Marianne 'Mare' Sheehan. She's a police detective from Pennsylvania investigating a mysterious murder of a teenage mother while also balancing her own troubled home life.
Once known for being the town superstar of her high school basketball team, Mare now has to deal with her small town's opinions of her as the murder remains unsolved for over a year. Meanwhile, events in her personal life (divorce, her son's suicide, a battle for custody of her grandson from her former daughter-in-law) are aired and judged publicly.
A gripping and at-times emotional watch, Mare of Easttown is as riveting a drama as we've come to expect from HBO. Stick it on your best Max shows watchlist ASAP and then check out these six similarly gritty dramas worth streaming on Max.
Seasons on Max: 1
The White Lotus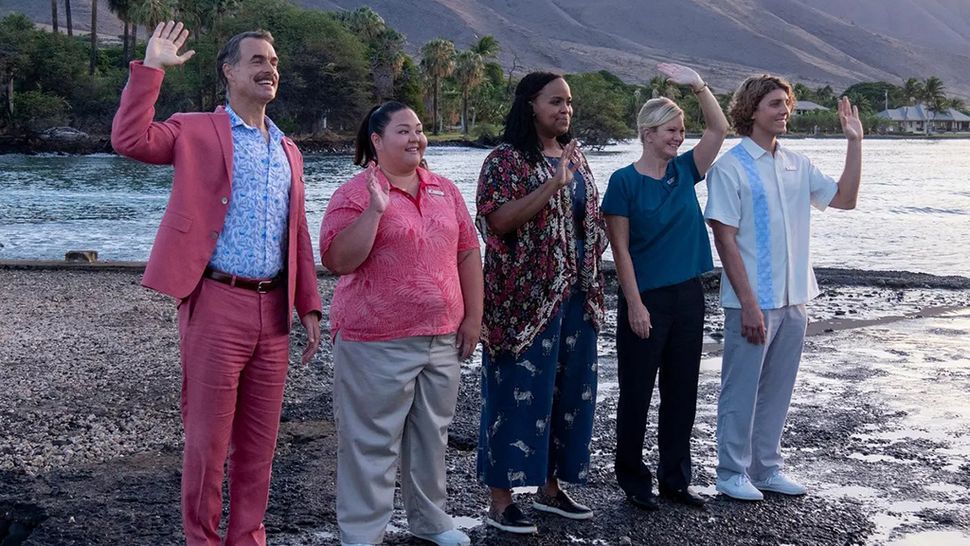 One of the most talked about TV show on the planet in recent years, Mike White's comedy-drama is essential viewing.
Set in a luxury Hawaiian resort, the first season of The White Lotus assembles a quality cast to poke a satirical finger at the disparities between the haves (the guests) and the have nots (the staff who work to make sure their stays are suitably memorable). The similarly brilliant second season relocates the vacation and the formula to Sicily, and you can read our thoughts on The White Lotus season 2 before you check it out.
White (whose previous filmography includes School of Rock and – weirdly – The Emoji Movie) ensures there's a dark edge to many of the laughs, in a show that extends HBO's impressive track record when it comes to prestige TV.
Seasons on Max: 2
Hacks
Jean Smart, who almost stole the show in Mare of Easttown, finally gets to enjoy the limelight in this HBO comedy-drama.
Smart plays Deborah Vance, a once hugely successful stand-up comedian, who's unhappy to discover that the head of the Las Vegas casino where she performs now wants to pare back her performance schedule. Desperate to win over new fans, Smart is introduced to Hannah Einbinder's Ava, a young comedy writer who's struggled to find work after being fired from her job over an insensitive tweet. As you might imagine, the two don't get along initially, but as both Vance's material and her attendances begin to improve, they find a way of working together.
Equally hilarious and heartbreaking, Hacks is another highly underrated offering from the HBO production line. One not to be missed.
Seasons on Max: 2
Curb Your Enthusiasm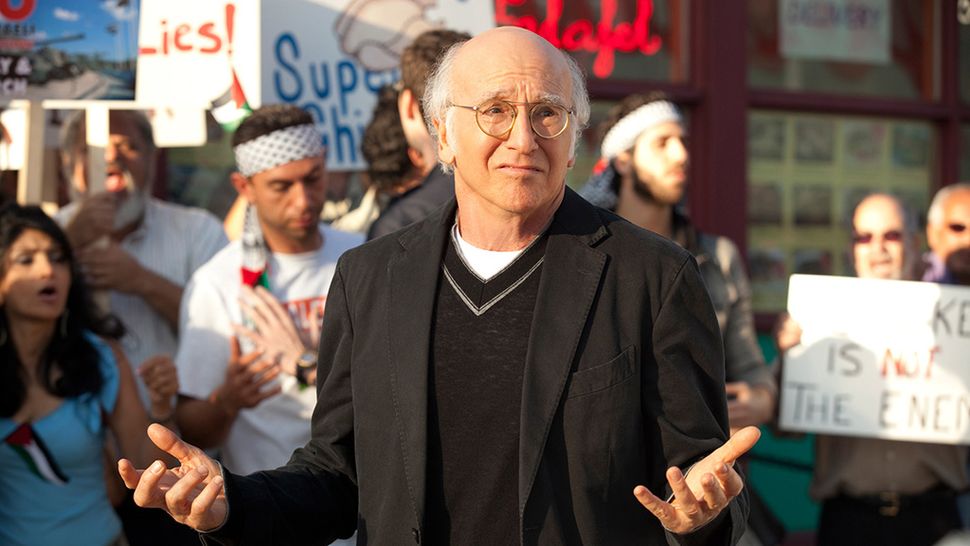 After he'd co-created all-conquering sitcom Seinfeld, few would have predicted Larry David's next move. Backed by HBO money, he made a fictionalised version of himself (and Hollywood friends such as Ted Danson) the center of a semi-improvised comedy.
While Curb Your Enthusiasm is frequently so cringeworthy it makes you want to hide behind the sofa, David turns the comedy of embarrassment into an artform – if there was ever a comic-book hero whose superpower was putting their foot in it, David's screen self would be the blueprint.
Seasons on Max: 11
Succession
Since British writer/creator Jesse Armstrong (Peep Show, Fresh Meat) introduced us to the Roy family in 2018, we've shared the boardroom with a family so dysfunctional it's a wonder they became giants of the business world. To make matters worse, patriarch Logan Roy (Brian Cox) – owner of media conglomerate Waystar RoyCo – isn't exactly a shining example of a loving father figure.
But Succession isn't just the story of the battle for control of a business. The show's mix of corporate backstabbing, feuding siblings, and some of the best writing in TV (it's worth watching for the insults alone) all combine to make it one of the best Max shows – nay, best TV shows – period.
Seasons on Max: 4
Rick and Morty
Rick and Morty may not be as prolific as The Simpsons, South Park, or Family Guy – it's managed just 61 episodes in nine years – yet it deserves a place in the pantheon of great TV animation.
After starting out as an NSFW twist on Back to the Future's Marty McFly and Doc Brown, the story of an ordinary kid and his genius grandfather has evolved into a unique mix of sophisticated sci-fi gags, intricate plotting, and family soap opera. As with The X-Files, the jury's out on whether it's better when telling standalone stories or advancing its increasingly complex arc plot, but Rick and Morty remains the jewel in Adult Swim's crown.
Seasons on Max: 6
Peacemaker
We were first introduced to Peacemaker – a violent red-white-and-blue antihero/villain with questionable morals – in The Suicide Squad movie, and this HBO Max original provides the DC Comics character with his very own TV show.
Series creator James Gunn (Guardians of the Galaxy) has described Peacemaker (played by John Cena) as "the world's biggest douchebag", but here he's forced to team up with government agents to take down some pretty gnarly parasites with world domination on their minds. His primary goal remains peace, however, and he doesn't care how many men, women and children he needs to kill to get it.
If you want to know more about screen adaptations of DC Comics, check out our guide to watching the DC movies in order. A follow-up, focussed on Task Force X boss Amanda Waller, is part of DC's new "Gods and Monsters" line-up of movies and TV shows.
Seasons on Max: 1
Station Eleven
Station Eleven is a miniseries based on the novel of the same name by Emily St. John Mandel, which depicts a very dark dystopian future.
Set 20 years after a flu pandemic that causes a worldwide apocalypse, the show follows a group of people working as traveling performers to get by until they come across a violent cult led by a man with a link to one of the group.
Max forerunner HBO Max originally took on this 10-part series in a fantastic fashion, with the small screen adaptation truly bringing Mandel's dystopian world to life – an intriguing, but very different, counterpart to fellow post-apocalyptic drama The Last of Us.
Seasons on Max: 1
Gomorrah
Vicious Italian drama Gomorrah became a global hit, with the series ending up in over 190 territories around the world.
The crime drama follows Ciro Di Marzio (Marco D'Amore) in the Naples underworld as he navigates life as part of a crime family struggling between power of the young and power of the old. Gomorrah's last season aired in 2021 yet continues to shine as a great example of TV tackling organised crime in warring families on the brink of anarchy.
Seasons on Max: 5
Watchmen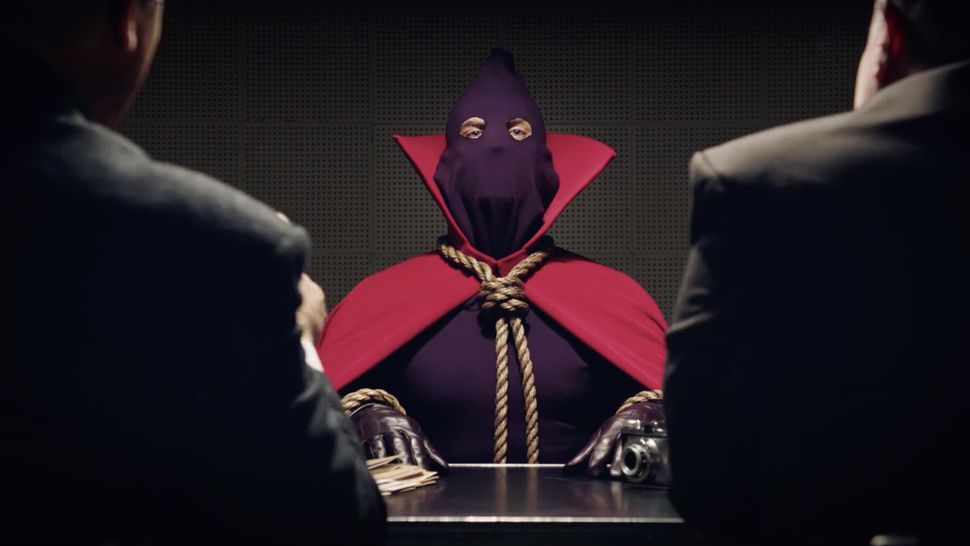 Another of the best Max shows inspired by DC Comics is limited series Watchmen. It's not the first time viewers have seen the Watchmen universe on their screens, following the 2009 movie of the same name, but it's a whole new story picking up 34 years after the events of Alan Moore and Dave Gibbons' seminal graphic novel.
With masked vigilantes now outlawed, Lost co-creator Damon Lindelof's intelligent story delves into the racial politics of the United States, while providing a worthy continuation of one of the most influential works in comic-book history.
Seasons on Max: 1
The Wire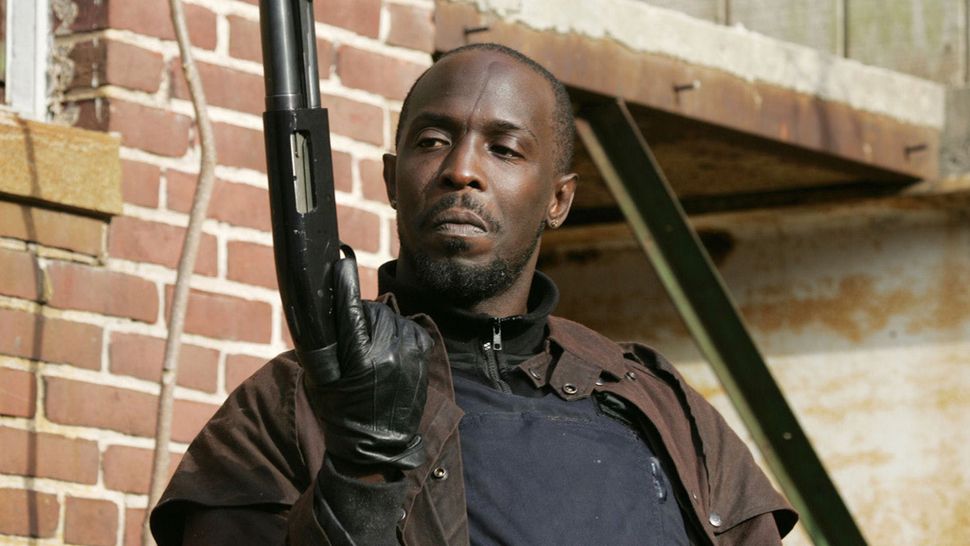 When it comes to The Wire, you probably fall into one of two camps. Either you've watched it and have spent a large chunk of the last 15 years telling everyone you know that they should see David Simon's ambitious cop drama because it's the greatest TV show ever made. Or you've spent the last decade and a half listening to people telling you The Wire is the greatest TV show ever made, but haven't got round to watching it yet.
The good news is that, whether you're a fan keen for a re-watch or a newbie looking to see what the fuss is about, all five seasons are available on Max. Saying anymore about it would spoil what's on offer, so go on: hop to it.
Seasons on Max: 5
Chernobyl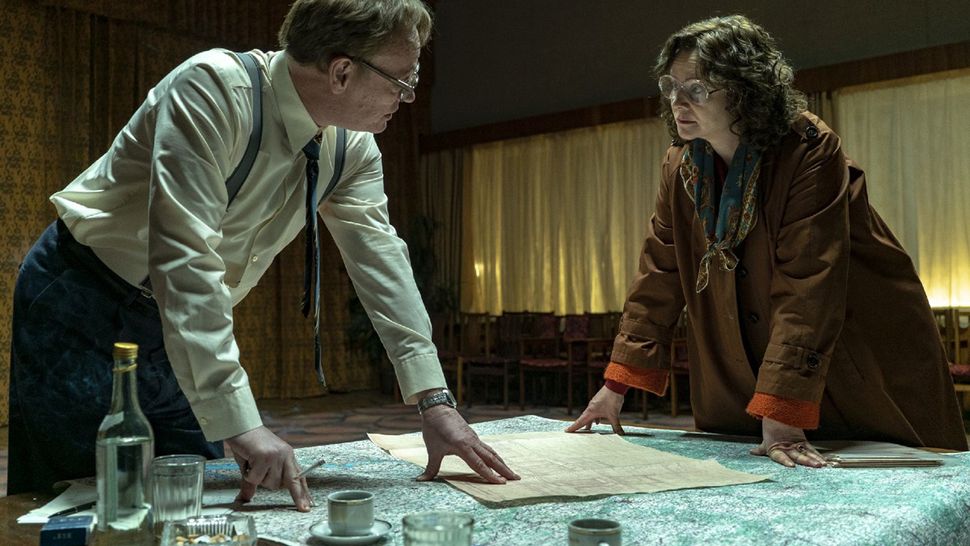 In 2019, HBO brought the historical tragedy of the Chernobyl Power Plant in Ukraine to life in this heartbreaking drama, retelling the story of how one of the worst nuclear disasters ever came to pass.
The five-part miniseries depicts stories of the disaster and the devastating aftermath in which many sacrificed their own lives to save others. The show received critical acclaim for its dramatization of events, with powerful acting and a team of equally powerful writers to boot.
Seasons on Max: 1
I May Destroy You
A collaboration with the BBC, I May Destroy You – written by and starring Michaela Coel – won universal praise when it debuted in 2020.
Coel plays Arabella, a young woman who awakens from a night out unaware of what happened to her. She then comes to the devastating realization that she was drugged, asking the question, "If you can't remember it, how could you consent?"
In a single season filled with incredibly frank and brave moments, I May Destroy You uses dark humor and poignant questions to tell Arabella's story. Some scenes are unbelievably hard to watch, but it's also incredibly important viewing. Truly one of the best Max shows ever made.
Seasons on Max: 1
Six Feet Under
Six Feet Under is the aptly-named series depicting the lives of the Fisher family after their father, Nathaniel Fisher Sr, leaves behind his funeral home business in LA for his offspring to run.
The show isn't just about the family struggles of running a business with conflicting voices, but – perhaps unsurprisingly, considering it's set in a funeral home – it also pays close attention to the topic of death. The show show embraces the opportunity to tackle existential issues with a healthy dose of dark humor, building up to an ending that's still part of the cultural conversation 18 years later.
Seasons on Max: 5
Girls
Created by and starring Lena Dunham, this iconic show follows four girlfriends in New York as they struggle through their day-to-day lives. That means juggling career decisions and complicated relationships, while leaning on their inner circle for support.
Girls primarily revolves around Lena's character, Hannah, a writer looking for her shot at the big time, but intertwines with each unique story of her friends; Marnie, Jessa, and Shoshanna. Girls also tackles topics that have left viewers divided, but remains a poignant and truthful examination of 20-something life.
Seasons on Max: 6
Band of Brothers
Based on the true stories collected in historian Stephen E Ambrose's book of the same name, Band of Brothers dramatizes the exploits of WWII US paratrooper unit Easy Company during the war.
With Saving Private Ryan veterans Steven Spielberg and Tom Hanks as executive producers and a cast list including Tom Hardy, Damian Lewis, and Michael Fassbender, it's no surprise this miniseries has received rave reviews and continues to stand out as one of the best Max shows. It's grisly, highly emotional, horror-infused, and – understandably – dramatically intense.
The Pacific, which follows three marines from different regiments as their stories intertwine during the WWII battle between US and Japanese forces, is also available to stream.
Seasons on Max: 1 (2 if you include The Pacific)
Boardwalk Empire
Boardwalk Empire started with a bang when it hit HBO in 2010, as legendary movie director Martin Scorsese took the helm for the pilot. It then ran for five seasons on HBO, depicting political figure Enoch "Nucky" Thompson (Steve Buscemi) as he climbs the political rankings and takes control of Atlantic City, New Jersey.
But his rise to power isn't without constant run-ins with other opposing politicians aiming to take him down at every turn, not to mention the gangsters he builds relationships with to take advantage of prohibition era bootlegging. A period crime drama that encapsulates everything great about HBO's burgeoning suite of content.
Seasons on Max: 5
Euphoria
While Euphoria is set in a high school, following a group of students navigating their teenage lives, the storylines that weave their way through this HBO drama are incredibly serious and tackle topics that not many teen dramas have dared to take on before.
Most prominently, Euphoria follows Rue (Spider-Man star Zendaya) and her constant struggle with drug addiction, Nate (Jacob Elordi) and his troubled relationship with his macho father, and Jules (Hunter Schafer) and her battle to find belonging with her transgender identity.
Adapted for US audiences from an Israeli show of the same name, Euphoria has received critical acclaim for its hard-hitting subject matter and emotional performances. Euphoria season 3 is on the way soon.
Seasons on Max: 2
It's a Sin
It's a Sin is a five-part British drama which first appeared in the UK on Channel 4 and is now streaming in its entirety on Max. It closely follows a group of friends during the AIDS epidemic as it first began in 1980s London. Each one has their own heart-rending story to tell, in a show that explores what life was like when people were suffering from a new disease that was feared, misunderstood and often considered a death sentence.
This hard-hitting drama is brought to life by the incredible writing of Russell T. Davies (Doctor Who) as well as the acting of a brilliant ensemble cast led by Olly Alexander, lead singer of Years & Years.
Seasons on Max: 1
I Hate Suzie
Former Doctor Who star Billie Piper teams up with her Secret Diary of a Call Girl collaborator (and regular Succession writer) Lucy Prebble for this powerful satire on the entertainment industry.
It's the story of former pop idol and TV star Suzie Pickles (Piper), who finds her personal and professional lives unravelling after nude photos are leaked online by phone hackers. Both seasons of this UK drama are simultaneously hilarious and heartbreaking, while the fact that Suzie's fictional career closely mirrors Piper's own adds extra weight to her brilliant performance.
Seasons on Max: 2
The Leftovers
Lost co-creator/showrunner Damon Lindelof spun another high-concept mystery tale with this HBO drama, which ran for three seasons from 2014-2017. Based on Tom Perrotta's novel, it takes place in a world still reeling from the shock disappearance of 2% of the population three years earlier.
As the supernatural show dives headlong into the spiritual consequences of a seriously unconventional situation, Justin Theroux's police chief, Kevin Garvey, finds himself caught between family issues and the various cults that emerge in the wake of the "Sudden Departure". It's a compelling, thought-provoking ride but, this being a Lindelof show, don't expect The Leftovers to give you all its answers on a plate. One of the best Max shows, without question.
Seasons on Max: 3
Winning Time: The Rise of the Lakers Dynasty
HBO is no stranger to depicting true stories in original TV shows and Winning Time is another brilliant example.
Looking closely at the on- and off-court lives of iconic basketball team the LA Lakers in the 1980s, Winning Time is based on a book by Jeff Pearlman, around what's known as the 'Showtime' era for the players. It charts the defining moments of the players' fame including both the successes and failures. One for all of you sports fans out there.
Seasons on Max: 2
Friends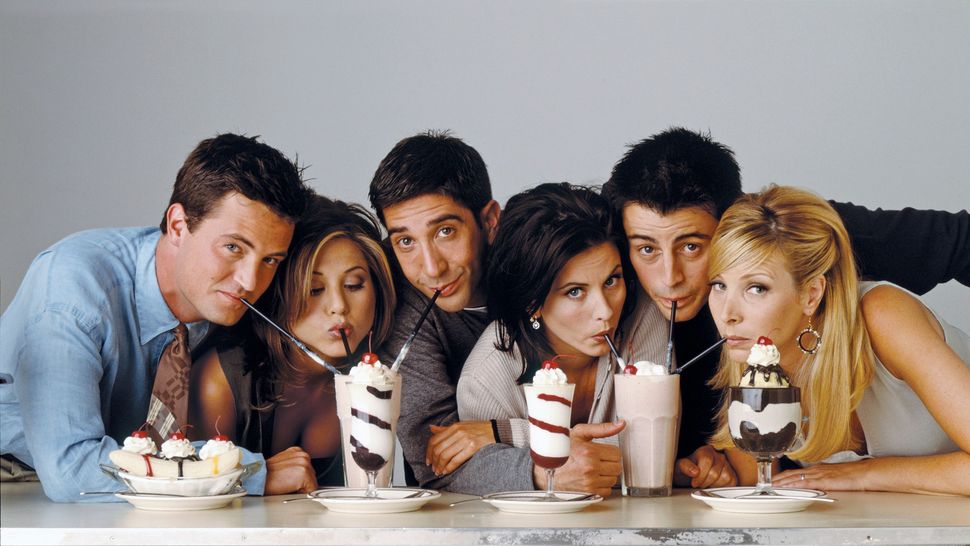 Like a coffee from Central Perk, it's refreshing to know that Friends is there for you whenever you need a nostalgia blast from one of the most successful sitcoms of all time. Nearly three decades after the show's debut, Jennifer Aniston, Courteney Cox, Lisa Kudrow, Matt LeBlanc, Matthew Perry and David Schwimmer remain a winning ensemble, while the writing is sharp, fast-paced and frequently hilarious. That comes with the caveat that some of the gags feel dated and even insensitive these days, but when it's on form, Friends shows why it was a smash hit in the '90s and '00s.
The cast's much talked about 2021 get-together, Friends: The Reunion, is also available on Max.
Seasons on Max: 10
Flight of the Conchords
Considering they're merely New Zealand's fourth most popular guitar-based digi-bongo acapella-rap-funk comedy folk duo, Jemaine Clement and Bret McKenzie have done pretty well for themselves. In this HBO sitcom, the duo play fictionalised versions of themselves, trying to make a success of themselves in New York – despite having only one fan, the obsessed Mel (Kristen Schaal), and an ineffectual (albeit "present") manager (Rhys Darby).
There's a low-fi charm to the storytelling, but the real appeal of the show comes in hilarious comedy songs that parody everything from the Pet Shop Boys and Marvin Gaye to kids' TV. While the tunes aren't quite so good in the second season – the first set had been assembled over years on the stand-up circuit – Flight of the Conchords remains a comedy classic.
Fans can also check out 2018 reunion Flight of the Conchords: Live in London.
Seasons on Max: 2
Pushing Daisies
Six Feet Under with a quirky, fantastical edge, Pushing Daisies tells the story of a piemaker with an unlikely power: if he touches anything dead, he can bring it back to life. His gift is a double-edged sword, however, because if he touches something he's resurrected for a second time, it'll be dead forever.
Working from this sky-high concept, future Hannibal creator Bryan Fuller crafted an unlikely but winning mix of detective drama and romantic comedy, as piemaker Ned (Foundation's Lee Pace) was doomed never to touch his resurrected childhood sweetheart, Chuck (Anna Friel). If you've got a low tolerance for whimsy it's probably best to steer clear, but for everyone else Pushing Daisies is a minor fantasy classic that was a victim of Hollywood's 2007-8 writers' strike and cancelled way too soon.
Seasons on Max: 2
Doctor Who
Despite being a British institution – pretty much anyone in the UK could identify a Dalek or the TARDIS – Doctor Who had been off air for 16 years when Russell T. Davies resurrected TV's most famous Time Lord in 2005. It was one of the greatest comebacks of all-time, as the rebooted series became a Saturday night institution (whether you were six or 60), and the subject of watercooler conversations around the country.
All 13 seasons of new Who are available on Max, taking in the adventures in space and time of Christopher Eccleston, David Tennant, Matt Smith, Peter Capaldi and Jodie Whittaker. The Tennant era is arguably the best, which is probably why he's back for three eagerly anticipated specials coming to Disney Plus (in the US) in November. Sex Education's Ncuti Gatwa takes over the two-hearted role later this year.
Seasons on Max: 13
True Detective
If you're looking for your latest TV fix but don't want to invest hours and hours waiting for a conclusion, True Detective could be the show for you. Like Fargo on Hulu, every season of this acclaimed and powerful police drama tells its own standalone story, with its own unique characters – eight episodes and you're done.
The show's original run is undoubtedly the standout, as Matthew McConaughey and Woody Harrelson's Louisiana detectives pursue a serial killer. After a less successful second season, the show returned to form with the Mahershala Ali-starring season three. A fourth season, starring Jodie Foster, is coming to Max in early 2024.
Seasons on Max: 3
Killing Eve
Yes, this BBC America spy drama went spectacularly off the boil in later years, but there's a reason Killing Eve's magnificent debut season became one of the most talked-about things on TV. With Fleabag creator/star Phoebe Waller-Bridge as head writer, that original run adapts Luke Jennings' Villanelle novels into a taut – and extremely funny – spy thriller.
Newcomer Jodie Comer makes the most of a dream role as Villanelle, a charismatic elite assassin, while Sandra Oh is every bit her equal as the eponymous Eve, a bored MI5 analyst looking for a bit more excitement in her life. Their mutual obsession is the motor behind a show that mixes stylish espionage adventures with more down-to-earth personal drama. It's just a shame that Killing Eve fails to sustain the momentum over the whole of its four-season run.
Seasons on Max: 4
Get daily insight, inspiration and deals in your inbox