2023 promises a wealth of new titles from HBO Max. First out of the gate was the long-anticipated adaptation of video game, The Last of Us. Next we'll see the return of Succession for its fourth and final season. HBO Max subscribers will also get the second season of And Just Like That, prequel to Sex and the City. It's unsurprising, then, that the the HBO Max price has seen an increase - on its Ad-Free plan at least.
With Max Originals like DC's Peacemaker and The Flight Attendant taking centre-stage, you'll also find iconic HBO shows (Chernobyl, Mare of Easttown), a carefully-curated set of movie classics from TCM and top choices from the Warner Brothers film and TV archive. Added to that, you'll meet hobbits, superheroes, Friends, and houses filled with dragons...
HBO Max offers some excellent deals, and is already at a mega-competitive price. But how does it compare to some of the other best streaming services out there like Disney Plus, Hulu, and Amazon Prime Video? Keep reading, and we'll let you know.
---
HBO Max price and plans: your quick guide
HBO Max has two subscription tiers, with the option to pay on a rolling monthly contract, or prepay for a whole year and save up to 20% depending on which plan you go for. This follows the January 2023 price hike with its Ad-Free plan increasing by $1 on its monthly rate to $15.99, but remaining the same ($149.99) on its annual plan.
Both offer unmitigated access to all ten of its entertainment hubs – HBO, DC, Classics Curated by TCM, Studio Ghibli, Cartoon Network, Sesame Workshop, Crunchyroll, Adult Swim, Cartoonito, and Looney Tunes – on top of exclusive Max Original programming. You'll also get to stream across three devices simultaneously.
With the $15.99 'Ad Free' plan there are no commercials. Select titles are available in glorious 4K HDR, and you can download a maximum of 30 titles for offline viewing.
Devices compatible with HBO Max include Amazon Fire TV, Android TV, HBO Max on Apple TV, Google Chromecast, Roku, PS4, PS5, Xbox One, Xbox Series X & S, and iPad, Android, and iPhones.
Are there currently any HBO Max deals?
If you're a new or existing customer of Cricket Wireless (opens in new tab), its Unlimited package includes a free 'With Ads' HBO Max subscription.
As for the 7-day free trial? This was discontinued in December 2020 for US customers. However, you can find out more about the HBO Max free trial and possible eligibility in new countries where the service is rolling out in our guide. Alternatively, if you plan to sign up to Hulu (you can add HBO Max on – at full price), this is one of the best streaming deals out there and a well kept secret.
Meanwhile, anyone with a current HBO or HBO Now subscription is entitled to a HBO Max account absolutely FREE – as long as they're registered with an eligible provider.
(opens in new tab)
How does the HBO Max price compare to Netflix?
HBO Max delivers both affordability and quality content with its With-Ads plan. And now that Netflix has raised the cost of its subscription plans – the Basic option has gone up to $9.99 – as far as pricing goes, the two streamers are evenly matched
Netflix still sits at the helm of online streaming. It's got nearly three times as much content as HBO Max – 17,000 titles globally to its 2,500+ – and is regularly flooded with original content, including Stranger Things. It's got three tiers to pick from: $9.99 Basic, $15.49 Standard, and $19.99 for its Premium plan.
But now that subscribers can get HBO quality at an affordable price, Netflix's Basic plan is looking just that…basic. For the same price, HBO Max provides three streams where Netflix offers only one, HD quality content where Netflix offers SD, and most importantly of all…unforgettable TV shows like Euphoria, Succession, and The Wire.
Only Netflix's Premium plan lets you stream to more devices (a total of four), and admittedly trounces HBO Max regarding the number of titles available to stream in Ultra HD (over 500 where HBO Max has somewhere around 40 in 4K). Admittedly Netflix delivers an abundance of content with no adverts in sight. But HBO Max might just offer the more discerning viewer of film and TV with better value.
How does the HBO Max price compare to Amazon Prime Video?
Let's be honest: Amazon Prime Video (opens in new tab) kind of blows HBO Max out of the water in many ways. As part of a $14.99 Amazon Prime subscription, it's now cheaper than the 'Ad-Free' HBO Max tier, comes packed with perks like free delivery and free music streaming, and has a whopping combined total of over 26,000 movies and TV series. Plus, you can get about 25% off by purchasing a $139 annual subscription, and you'll find hundreds of select titles available to stream in 4K Ultra HD.
Yet HBO Max holds a major advantage with prized content exclusive to the service. South Park, The Fresh Prince of Bel Air, and The Big Bang Theory are just some of the insanely popular shows here, alongside Studio Ghibli's award-winning animations. It's the only place to stream every immaculate HBO show in addition to more recent hits like Station Eleven, Euphoria, and The Time Traveler's Wife. They're right there for you to binge.
How does the HBO Max price compare to Disney Plus?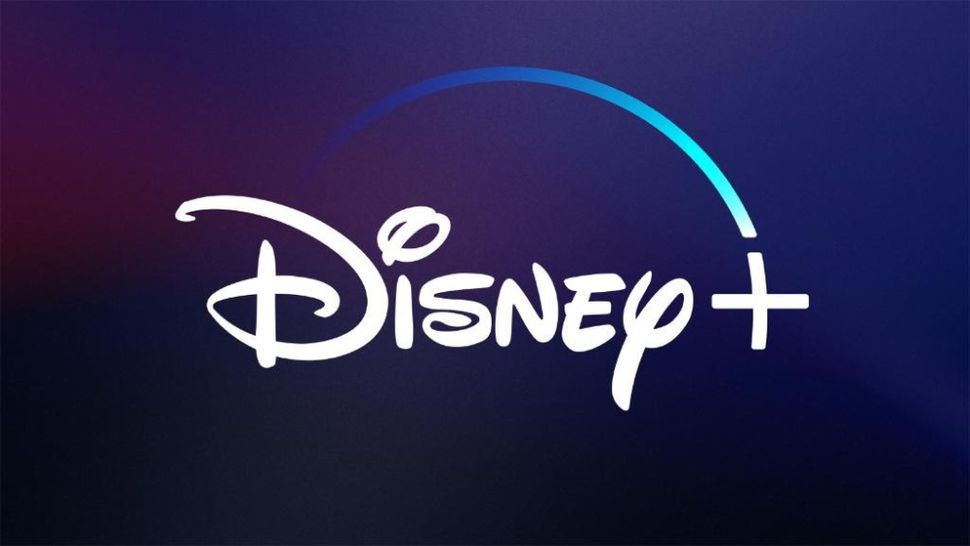 (opens in new tab)
Disney Plus remains one of the most popular VOD streaming services with a beloved collection of lucrative brands. And, if you don't mind ads, at $7.99 a month it provides amazing value. However, the recent price hike means those not wanting adverts will have to pay $10.99 (or grab an annual subscription to save 20%, bringing it to $109.99). Because of this, and HBO Max's reduced 'With Ads' plan (which is only $1 more than Disney's no-ads plan), we might see HBO Max taking a bigger share of the VOD profits – particularly from grown-ups yearning for more adult content.
In terms of functionality, Disney Plus account sharing allows four people to stream from one account simultaneously, while HBO Max is capped at three. But from a content perspective, the House of Mouse has a relatively slim bounty, with 500 films compared to over 2000 on HBO Max, and all available for not much more. If you want the ad-free experience though, you'll have to pay $14.99 a month – which is still $4 above the ads-free Disney Plus price.
Content is key in both cases, and each service is the exclusive home of some beloved brands and film franchises. Disney Plus will enchant those who are Team Marvel, Pixar, The Simpsons and The Muppets – plus Star Wars spin-offs like Obi-Wan Kenobi are coming thick and fast. But anyone beholden to DC Comics, Studio Ghibli, nail-biting TV dramas and blockbuster cinema, will jump at the opportunity to pay the marginally higher HBO Max price.
How does the HBO Max Cost compare to Apple TV Plus?
Apple TV Plus has been a slow-burn VOD service, quietly accruing subscribers with its high-quality exclusive TV series and films – the awards juggernaut Ted Lasso, for example, and the newsroom drama The Morning Show, starring Jennifer Aniston.
At $6.99 a month, it's half the cost of an HBO Max ads-free membership, and one account can be shared between an additional five people – more than any other streamer listed here. But, given it's mainly home to brand-new Apple TV originals, its library of titles is incredibly lean. It's got about 115 feature films and series, whereas HBO Max has hundreds.
In regards to the quality of what's on offer, Apple TV Plus often produces content on a par with HBO, including recent hits like Severance and Shining Girls. Everything here is immaculately produced, and available to watch in stunning 4K. But as of yet, very little has inspired the adoration of HBO show like The Wire, Euphoria, Sex and the City, or The Sopranos.
Still, Apple TV Plus is a fraction of the HBO Max cost, and there's a lot to look forward to. Heading to the platform in the future is Marin Scorcsese's Western crime drama Killers of the Flower Moon.
How does the HBO Max cost compare to Hulu?
On the face of it, going for Hulu is a sure-fire winner. It's on-demand only plans remain highly competitive at $7.99 a month, or $79.99 annually, and there's an impressive library of more than 4,000 titles to stream.
But to provide a similar functionality to a fully-fledged HBO Max subscription, you need to purchase a few add-ons that really bump up the price. Want to forgo the annoying adverts? Then you'll need to pick the $14.99 Hulu (No Ads) option. Want to share your account with more than two people? Unlimited Screens costs another $9.99, which brings us to a monthly total of $23. Suddenly the $14.99 HBO Max price tag for its 'Ad Free' plan doesn't seem so extravagant.
There's no question that Hulu offers great value and flexibility. Its Basic plan is available to students for an unbelievable $1.99, while devotees of cable TV can upgrade to Hulu with Live TV for $69.99 a month, where, on top of a roster of more than 75 live channels and a vast VOD library you now get Disney Plus and sports service ESPN Plus thrown in too. So, it beats HBO Max in the price wars. But few would disagree that, when it comes to sheer quality of content, HBO takes the crown – and any naysayers can take their disputes to Tony Soprano.