A HBO Max subscription promises a library of gritty, critically acclaimed entertainment, from classics like The Sopranos to new, dramatic hits like Succession. And with two HBO Max price points to pick from, you can choose between Ad-Free or With Ads depending on your needs. Either way, you'll get exactly the same top-notch content: all 13,000 hours of it.
That includes Max Originals like DC's Peacemaker and The Flight Attendant, iconic and exceptional HBO shows (The Wire, Mare of Easttown, Game of Thrones), a curated library of bona-fide movie classics from TCM, and choice picks from the Warner Brothers film and TV archive, too. You'll find hobbits, superheroes, Friends, and a hell of a lot more too.
HBO Max offers some of the best deals and at an incredible price. But how does it compare to some of the other best streaming services out there like Disney Plus, Hulu, and Amazon Prime Video? Find out below as we break it all down.
HBO Max price and plans: your quick guide
Thank the streaming gods, because the revered HBO Max now has two subscription tiers:
Both offer unmitigated access to all ten of its entertainment hubs – HBO, DC, Classics Curated by TCM, Studio Ghibli, Cartoon Network, Sesame Workshop, Crunchyroll, Adult Swim, Cartoonito, and Looney Tunes – on top of exclusive Max Original programming. You'll also get to stream across three devices simultaneously.
With the $14.99 'Ad Free' plan there are no commercials. Select titles (Wonder Woman: 1984, Zack Snyder's Justice League) are available in glorious 4K HDR, and you can download a maximum of 30 titles for offline viewing (though downloads expire after 30 days, or 48 hours once you've started watching).
Devices compatible with HBO Max include Amazon Fire TV, Android TV, HBO Max on Apple TV, Google Chromecast, PS4, PS5, Xbox One, Xbox Series X & S, and iPad, Android, and iPhones. Plus, you can now get HBO Max on Roku, HBO Max on Fire Stick, and Contour TV devices
HBO Max deals and free trial availability
Currently there aren't any HBO Max deals available directly through its site, though for a time you could get a tasty discount on the monthly HBO Max price until as recent as January 25.
To save on HBO Max right now, your best bet is to pre-pay for its annual plan and save 20%, costing $99.99/$149.99 for the next 12 months.
Alternatively, if you're a new or existing customer of Cricket Wireless, its Unlimited package includes a free 'With Ads' HBO Max subscription.
As for the platform's 7-day free trial? This was discontinued in December 2020 for US customers. However, when the service is rolled out to new territories, HBO Max often offers an introductory week-long free trial that hangs around for a few months.
Next up to receive the service are countries in Southern, Central, and Eastern Europe such as Estonia, Turkey, Latvia, Greece, Iceland and others in 2022, so anyone streaming in these countries should be able to get a taste of HBO Max for, initially, nothing.
Meanwhile, anyone with a current HBO or HBO Now subscription are entitled to a HBO Max account absolutely FREE – as long as they're registered with an eligible provider.
Read our HBO Max free trial guide to find out more.
How does the HBO Max price compare to Netflix?
With the introduction of an ad-supported plan, HBO Max delivers both affordability and quality content with only meagre limits to functionality. And now that Netflix has raised the cost of its subscription plans – the Basic option has gone up to $9.99 – as far as pricing goes, the two streamers are evenly matched
Yes, Netflix is still the daddy of online streaming. It's got nearly three times as much content as HBO Max – 36,000 hours to its 13,000 – and is regularly flooded with original content, like the frank and funny Sex Education, the global streaming hit Squid Game, and the popular fantasy epic The Witcher. It's got three tiers to pick from: $9.99 Basic, $15.49 Standard, and $19.99 for its Premium plan.
But now that subscribers can get HBO quality at an affordable HBO Max price, Netflix's Basic plan is looking just that…basic. For the same price, HBO Max provides three streams where Netflix offers only one, HD quality content where Netflix offers SD, and most importantly of all…unforgettable TV shows like Game of Thrones, Succession, and The Wire, which have helped redefine quality drama. Only Netflix's Premium plan lets you stream to more devices (a total of four), and admittedly trounces HBO Max regarding the number of titles available to stream in Ultra HD (over 500 where HBO Max has somewhere around 40 in 4K).
Admittedly Netflix delivers an abundance of content with no adverts in sight. But HBO Max might just offer the more discerning viewer of film and TV with better value.
How does the HBO Max price compare to Amazon Prime Video?
Let's be honest: Amazon Prime Video kind of blows HBO Max out of the water. As part of a $12.99 Amazon Prime subscription, it's cheaper than an 'Ad-Free' HBO Max account, comes packed with perks like free delivery and free music streaming, and has a whopping combined total of over 20,000 films and TV series. You can get about 25% off by purchasing a $119 annual subscription, while you'll find hundreds of select titles available to stream in 4K Ultra HD.
Yet HBO Max holds a major advantage with prized content exclusive to the service. South Park, The Fresh Prince of Bel Air, and The Big Bang Theory are just some of the insanely popular shows here, alongside Studio Ghibli's award-winning animations. It's the only place to stream every immaculate HBO show in addition to more recent hits like Mare of Easttown, as well as exclusive Max Originals. Want to watch the Gen Z Gossip Girl reboot, the Harry Potter 20th Anniversary reunion special, or be mesmerized by pandemic miniseries Station Eleven? They're right there for you to binge.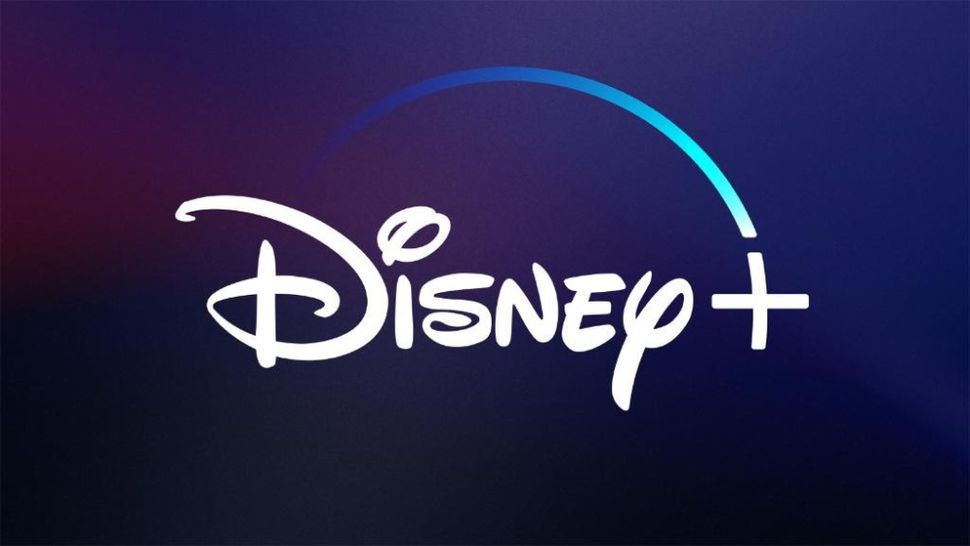 How does the HBO Max price compare to Disney Plus?
Disney Plus remains one of the most popular VOD streaming services, with almost 120 million subscribers and a beloved collection of lucrative brands. And at $7.99 a month it provides amazing value. But, given the introduction of HBO Max's cheaper 'With Ads' plan, the reduced price differential means HBO Max should begin taking a bigger share of the VOD profits – particularly from grown-ups yearning for more adult content.
In terms of functionality, Disney Plus account sharing allows four people to stream from one account simultaneously, while HBO Max is capped at three. But from a content perspective, the Mouse House has a relatively slim bounty, with 500 films compared to 1300 on HBO Max, and all available for just a few dollars more. If you want the ad-free experience though, you'll have to pay $14.99 a month – nearly double the Disney Plus price.
Content is key in both cases, and each service is the exclusive home of some beloved brands and film franchises. Disney Plus will enchant those who are Team Marvel, Pixar, The Simpsons and The Muppets - plus Star Wars spin-offs like The Book of Boba Fett are coming thick and fast - while anyone beholden to DC Comics, Studio Ghibli, nail-biting TV dramas and blockbuster cinema, will jump at the opportunity to pay the marginally higher HBO Max price.
How does the HBO Max Cost compare to Apple TV Plus?
Apple TV Plus has been a slow-burn VOD service, quietly accruing subscribers with its high-quality, idiosyncratic and exclusive TV series and films – the awards juggernaut Ted Lasso, for example, and the Jennifer Anniston-starring newsroom drama The Morning Show. At $4.99 a month it's half the cost of an HBO Max membership, and one account can be shared between an additional five people – more than any other streamer listed here. But, given it's mainly home to brand-new Apple TV originals, its library of titles is incredibly lean. It's got about 90 feature films and series, whereas HBO Max has hundreds.
In regards the quality of what's on offer, Apple TV Plus often produces content on a par with HBO. There's the critically-acclaimed Dickinson, M. Night Shyamalan's horror-series Servant, and spectacular space-drama For All Mankind. It also acquires some incredible, awards-baiting movies, most recently The Tragedy of Macbeth starring Denzel Washington. Everything here is immaculately produced, and available to watch in stunning 4K. But as of yet, very little has inspired the adoration of HBO show like The Wire, Euphoria, Sex and the City, or The Sopranos.
Still, Apple TV Plus is a fraction of the HBO Max cost, and there's a lot to look forward to. Heading to the platform on January 28 is murder-mystery comedy The After Party, the Will Smith-led thriller Emancipation, and Marin Scorcsese's Western crime drama Killers of the Flower Moon.
How does the HBO Max cost compare to Hulu?
On the face of it, going for Hulu is a sure-fire winner. It's on-demand only plans remain highly competitive at $6.99 a month, or $69.99 annually, and there's an impressive library of more than 4,000 titles to stream.
But to provide a similar functionality to a fully-fledged HBO Max subscription, you need to purchase a few add-ons that really bump up the price. Want to forgo the annoying adverts? Then you'll need to pick the $12.99 Hulu (No Ads) option. Want to share your account with more than two people? Unlimited Screens costs another $9.99, which brings us to a monthly total of $23. Suddenly its $14.99 HBO Max price tag for its 'Ad Free' plan doesn't seem so extravagant.
There's no question that Hulu offers great value and flexibility. Its Basic plan is available to students for an unbelievable $1.99, while devotees of cable TV can upgrade to Hulu with Live TV for $69.99 a month, where, on top of a roster of more than 75 live channels and a vast VOD library you now get Disney Plus and sports service ESPN Plus thrown in too. So, it beats HBO Max in the price wars. But few would disagree that, when it comes to sheer quality of content, HBO takes the crown – and any naysayers can take their disputes to Tony Soprano.
How does the HBO Max price compare to other streaming services?
If you're looking for a comprehensive cable replacement – and are even vaguely interested in live sports – you're probably best served through an IPTV service, like the aforementioned Hulu + Live TV. Do expect to pay quadruple the HBO Max price, though.
Sling TV is the most affordable, with plans ranging from $35-$50 a month. Their highest tier offering taps out at around 50 channels, but you can purchase Extras for an additional fee and that can really bolster your line-up. YouTube TV is almost twice the price of Sling at $64.99, but compensates by offering over 85 channels and providing an exceptional Unlimited Cloud DVR storage that lets you fast-forward through the ads. Yet, surpassing even YouTube in terms of choice is FuboTV. The $64.99 entry-level Starter Plan gifts members a whopping 100+ channels, and, if you want more, you can always upgrade to Elite.