Looking for a VOD service that combines award-winning shows and thousands of films at an incredibly low price? Then say hello Hulu! If you want live TV too, then its Hulu + Live TV plan trumps the likes of YouTube TV in terms of popularity, with a total 4 million subscribers. There are some incredible deals, and Hulu plans and prices cater to every budget. So, read on as we explain the particulars below.
A basic Hulu plan will get you instant access to thousands of films and TV shows, including Golden Globe-winning Hulu Originals like Nomadland, The Handmaid's Tale and The United States vs Billie Holiday for the meagre price of $5.99. Or, if you have the extra cash and want to replicate the cable experience, a Hulu + Live TV plan provides you over 65 channels for $64.99. Then you can pay to add extras like HBO Max, Showtime, or Starz to your subscription package.
For those hoping to save a buck, Hulu has got some of the best deals. Students over 18 can sign up to Hulu's ad-supported plan for the unbelievably low price of $1.99 – beat that, Amazon Prime – while those after more high-quality entertainment and sports content can bundle together Hulu, Disney Plus, and ESPN+ for the discounted price of $13.99 a month (from March 26; it's $12.99 before that). Oh, and there's a 30-day free trial available too.
As streaming platforms multiply rapidly, though, we compare below how Hulu prices and plans fare against rivals like Netflix and HBO Max, so you can sign up for the Hulu subscription package that's best for you.
Hulu prices and plans: your quick guide
Costing $5.99 per month to subscribe, Hulu provides one of the lowest entry-points for its deep library of VoD content. If you want Live TV too, you can also gain access to around 65 live television cable channels for $64.99 a month, which includes NBC, A&E, VICE, Animal Planet, and The CW.
As listed below, additional services can be included for an extra monthly fee:
Hulu (no ads) - $6*
Hulu + Live TV (no ads) - $6*
Unlimited Screens - $9.99
Enhanced Cloud DVR - $9.99
Unlimited Screens + Enhanced DVR - $14.98
Entertainment Add-on - $7.99
Español Add-on - $4.99
HBO Max - $14.99
Cinemax - $9.99
Showtime - $10.99
Starz - $8.99
* Adverts will remain on live TV broadcasts, while a handful of shows like How to Get Away with Murder are bookmarked by adverts, due to rights issues.
Hulu free trial
As we've said and you'll already be well aware, there are loooads of potential streaming services out there - both in terms of on-demand catalogues and over-the-top cord cutting.
But the good news is that you can give Hulu and Hulu + Live TV a whirl with the service's free trial.
If it's the VoD platform that most interests you, then you get to enjoy a hearty 30 days free to see what's on offer. When it comes to Hulu's Live TV service, then it's a full week.
To sign up for a free trial and start watching straight away, head to this link and take it from there.
How do Hulu prices compare to Netflix?
Hulu's low cost for on-demand content was always going to be hard to beat. Netflix's cheapest plan is $8.99 and provides one stream only – you'd have to pay $13.99 to get Hulu's equivalent two streams (in HD quality) that Hulu offers for a bargain $5.99. Pay $17.99 for Netflix Premium, though and it provides a maximum number of four streams, and even sharper Ultra HD quality content.
If you've got a large household with divergent viewing tastes, and want to combine your On Demand and cable requirements at a very respectable fee, then it's worth trying out Hulu + Live TV. It's $64.99 a month after your 7-day free trial, and you can add Unlimited Screens for $9.99 to keep your media-loving brood at home happy.
Yes, Hulu does fall short on quantity of content in comparison to Netflix: the streaming giant has just under 4,000 films to Hulu's approximately 2,500. However, when it comes to live broadcasting, Netflix doesn't even attempt to compete with Hulu's healthy roster of Live TV channels.
Need more help to choose? Then take a look at our dedicated Hulu vs Netflix guide.
How do Hulu prices compare to Amazon Prime Video?
An Amazon Prime account will set you back $12.99 monthly, or $9.92 if you pay an annual fee.
For those only seeking entertainment, it's $8.99 to access Amazon Prime Video's film and TV library. You can set up separate accounts for other members of your household, and can stream to a maximum of three devices, but there's no option to increase this, unlike with Hulu's Unlimited Screens add-on.
Amazon looks even better for students. With an annual subscription, you get access to Amazon Prime Video and its cache of over 18,000 movies, plus TV, unlimited music and more, which works out at $4.92 per month – and that's after the mega 6 months free trial! But Hulu have gone after the student vote too, announcing that those over 18 in full time education can get ad-supported Hulu for the wowzers price of only $1.99 a month!
As for live TV offerings? Amazon Channels offer a good selection that can be individually added to your account, but you need to be an Amazon Prime member to do so. Channels cost anywhere between $0.99 per month (The List) and $28.99 (NBA League Pass), with the average being around $7. If you're looking to replicate the sheer breadth of cable and not break the bank, however, Hulu + Live TV might be your best bet.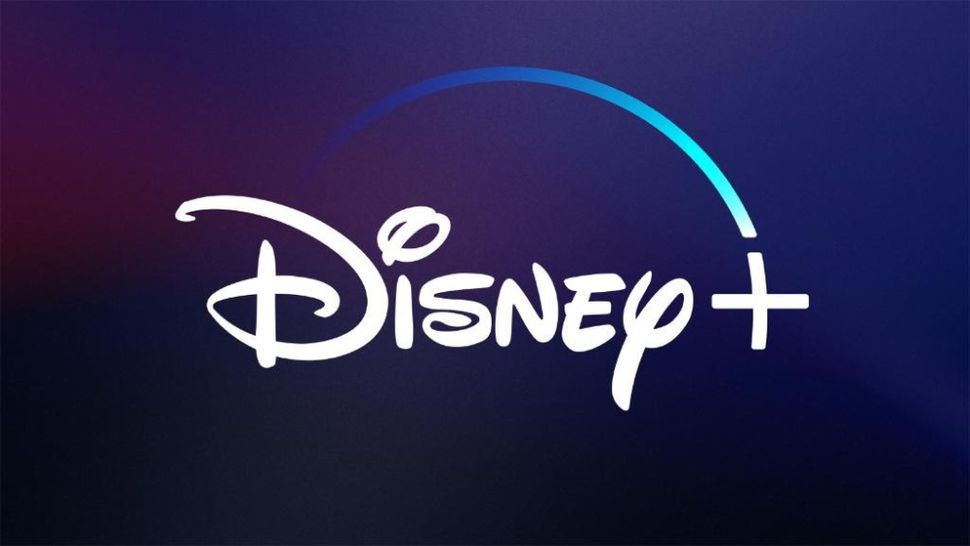 How do Hulu prices compare to Disney Plus?
Disney Plus gives audiences a comprehensive library of Disney content, which also encompasses Pixar's output, National Geographic documentaries, all previously broadcast seasons of The Simpsons, the Star Wars franchise, and thrilling Originals like WandaVision and The Mandalorian.
Whereas Hulu has a broader scope and more adult content, Disney Plus is aimed squarely at families, with no content exceeding a PG-13 rating – unless you're an international subscriber, where the Star on Disney Plus hub provides access to TV MA and R Rated titles. It's a few dollars more expensive than Hulu's basic plan though, so if you're not a fan of Marvel, Star Wars, or animated features, you might find its appeal limited.
As already mentioned, Disney Plus has a tantalizing range of subscription packages that bundle together its platform with Hulu and ESPN+. From March 26 it's $13.99 a month for the plan that includes ad-supported Hulu, and $72.99 to bundle in Hulu with Live TV. Whichever option you choose, you'll make huge savings this way, rather than if you decided to sign up for each platform individually.
How do Hulu deals compare to HBO Max?
If you're considering HBO Max, you're going for the programming and not for the savings. The network's latest VOD platform, in collaboration with WarnerMedia, lets subscribers access the network's back catalogue of quality films and TV shows (including Euphoria, Game of Thrones, Westworld, and The Sopranos) and content from studios such as Studio Ghibli and Warner Brothers too – thereby serving us films from the DC Universe, award-winning anime, and all seasons of The Big Bang Theory and Friends.
With a whopping library of over 10,000 film and TV titles, it's a case of quality and quantity here, which justifies the relatively high monthly price of $14.99. You can stream to three devices simultaneously, all in HD and now in 4K HDR as well with an Android TV.
For any self-respecting film and TV buff, HBO Max is a tantalising proposal, and it's considerably more diversified than its HBO Now cousin. However, it might not suit those looking to replicate the immediacy of Live TV's cable-hopping experience, which is where Hulu + Live TV, with its 65 plus channels, excels.
Looking for the best of both worlds? You can purchase HBO Max through Hulu as a Premium add-on, at the same price as if you bought it directly.
How do Hulu subscriptions compare to Apple TV Plus?
A monthly subscription to Apple TV Plus will cost you even less than a basic Hulu plan at $4.99 a month, or $49.99 a year. For that competition-beating price, you can share your account with five other people and get ad-free access to original content like The Morning Show, the Golden Globe-wining Ted Lasso, and M. Night Shyamalan's psychological thriller Servant. Plus, all titles are in glorious 4K.
By comparison, Hulu plans are capped at two streams maximum (unless you decide to purchase Unlimited Screens for $9.99 per month). The best quality stream is HD for most titles, although a handful, including most Hulu Originals, can be streamed in 4K Ultra HD. The only way to escape the adverts, however, is by paying an extra monthly $6 on top of your basic Hulu or Live TV plan.
A huge Pro for Hulu is that it has around 4000 on-demand titles. Apple TV Plus, largely hosting brand-new original features and debuting in late 2019, has a very slim 60-odd. While these are bold and exciting shows, often of A-list pedigree, if you're looking to binge a deep library of films and TV series, you'll want a Hulu subscription.
How do Hulu prices compare to FuboTV?
FuboTV's entry-level Starter plan is the same price as Hulu, but offers an impressive 110 + channels – so over 40 more than Hulu + Live TV. A third of its line-up is sports, which includes networks like ESPN, FH1, and NFL – ideal if keeping up with the latest match is a must.
Hulu + Live TV can't equal its line-up for sports-fans and isn't as comprehensive as Fubo, but it's a great option for overall entertainment. It delivers award-nominated Originals like Palm Springs , addictive TV dramas and comedies – Little Fires Everywhere and PEN15 – plus a variety of TV networks like A&E, Cartoon Network, ESPN and CNN.
If you're heavily invested in major sporting tournaments and events, you'll want to grab a FuboTV plan immediately – and there's plenty of extra scope if your wallet can take the hit. But, if you want the one-two punch of live TV with a hefty VOD library, then hello…it's Hulu + Live TV you're looking for.
How do Hulu plans compare to Sling TV?
Want an online cable replacement but need to keep costs down? Where Hulu has a single Live TV plan fixed at $64.99 and only a handful of additional channels, Sling TV has three base plans on which you can build a bespoke line-up, meaning that a Sling TV plan is flexible and affordable.
Sling Orange has about 32 channels, including ESPN, the Disney Channel, CNN and A&E, while Sling Blue provides a more expansive offering leaning towards news and entertainment. Both cost $35 a month, but for $50 you can get Sling Orange + Blue, which enables four streams in total and includes 53 channels. Then you can bulk up your plan with dozens of a la carte options (e.g. Showtime), and a variety of add-ons like Lifestyle Extra. That way, Sling helps ensure you spend your money on the channels you enjoy watching.
Of course, Hulu's the only place you'll be able to watch cracking Hulu Originals like Harlots, Castle Rock, and Run, plus new seasons of The Handmaid's Tale, Shrill, and Love, Victor. And, while it's not exactly cheap, it's a simple, comprehensive, and entertainment-packed option.
More on this:
You can find more information about how to sign up to Hulu here. If you're still unsure whether it's the ideal choice for you, we've also compared the best TV streaming services currently available in more detail.