Hulu plans and prices: best deals, bundles in 2023, and how to sign up
Deals
Contributions from
last updated
Pick the perfect plan with Hulu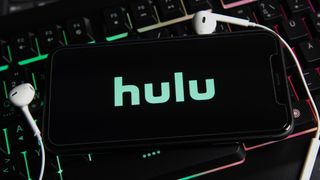 (Image credit: Shutterstock)
Hulu has a streaming library with thousands of fantastic television shows, and movies, including original programming like The Bear, and The Handmaiden's Tale. Depending on the plan you can even feast your eyes on live shows and sports. With several different Hulu plans to choose from, there's something here for everyone and we've broken it out all down for you.
Hulu offers viewers a library of thousands of movies and TV shows, including acclaimed FX content, Hulu Originals, and exclusive new releases fresh from theaters. In addition to on-demand content, its Hulu + Live TV plan gets you a roster of over 75 live channels that deliver 24/7 programming.
But do the Hulu plans and prices offer the best deals available? Or would you be better served by another of the best TV streaming services like HBO Max, Netflix, Amazon or Apple TV Plus? We put the most popular VOD services through their paces below.
---
Hulu prices and plans: your quick guide
Swipe to scroll horizontally
Back in October 2022, Hulu followed the likes of the ESPN Plus cost and increased both its on-demand plans.
Perhaps a compensation for many, though, changes to the Disney Plus bundle in December 2022 saw subscribers able to throw together Disney Plus and Hulu for just $9.99 a month. This is from its previously quite inflexible plan in which it was all or nothing with all three streaming services, including ESPN Plus, under one payment of $13.99 a month.
Swipe to scroll horizontally
| | Includes | Price | Ads? |
| --- | --- | --- | --- |
| Duo Basic | Disney Plus and Hulu | $9.99/monthly | Yes |
| Trio Basic | Disney Plus, Hulu, and ESPN Plus | $12.99/monthly | Yes |
| Trio Premium | Disney Plus, Hulu, and ESPN Plus | $19.99/mothly | No |
While previously there was a fourth available package, it is no longer available for new customers to buy or switch to. Existing customers who already have access to Hulu + Live TV, Disney+, and ESPN will be able to keep their plans so long as they do not try to switch out of it.
As listed below, additional services can be included for an extra monthly fee:
Unlimited Screens - $9.99
Enhanced Cloud DVR - $9.99
Unlimited Screens + Enhanced DVR - $14.98
Entertainment Add-on - $7.99
Español Add-on - $4.99
Sports Add-on - $9.99
Max - $15.99
Cinemax - $9.99
Showtime - $10.99
Starz - $9.99
Disney+ (With Ads) - $2.00
* Adverts will remain on live TV broadcasts, while a handful of shows are bookmarked by adverts, due to rights issues.
How do Hulu prices compare to Netflix?
Hulu's low cost for on-demand content was always going to be hard to beat. Netflix's cheapest plan is now $6.99, loaded with ads and providing streaming to two devices at a time – to skip out on the ads, you'd need to pay for the $15.99 Standard plan, which is a dollar more than Hulu's own 'No Ads' plan, marginally cheaper at $14.99 a month. If you're likely to be streaming on more than two devices, Netflix offers that flexibility with its $19.99 a month Premium plan, though and get a total of four streams, and even sharper Ultra HD quality content.
If you've got a large household with divergent viewing tastes, and want to combine your on-demand and cable requirements at a very respectable fee, then it's worth trying out Hulu + Live TV. It's $68.99 a month plan includes heaps of kid-friendly content under Disney Plus, live sports and shows via ESPN Plus, and you can add Unlimited Screens for only $9.99. That should keep your media-loving brood at home happy.
Yes, Hulu does fall short on quantity of content in comparison to Netflix: the streaming giant has just under 4,000 films to Hulu's approximately 2,500. However, when it comes to live broadcasting, Netflix doesn't even attempt to compete with Hulu's healthy roster of Live TV channels, which now also features the NFL Network.
Need more help to choose? Then take a look at our dedicated Hulu vs Netflix guide.
How do Hulu prices compare to Amazon Prime Video?
An Amazon Prime account will set you back $14.99 monthly, or $139 upfront if you pay an annual fee.
You can set up separate accounts for other members of your household, and can stream to a maximum of three devices, but there's no option to increase this, unlike with Hulu's Unlimited Screens add-on.
There's even more incentive to join Amazon Prime if you're a student. With an annual subscription, they get access to Amazon Prime Video and its cache of over 13,000 movies and TV series, unlimited music and more, which works out at $7.49 per month – and that's after getting a mega 6 months free! However, Hulu are trying to woo the student population too, and those over 18 in full time education can get ad-supported Hulu for the ridiculously low price of $1.99 a month.
As for live TV offerings? Amazon Channels provide an a la carte selection that can be individually added to your account. Channels include Epix, Showtime and Starz, and cost anywhere between $0.99 per month (The List) and $28.99 (NBA League Pass), with the average being around $7. If you're looking to replicate the sheer breadth of cable and not break the bank, however, Hulu with Live TV might be your best bet.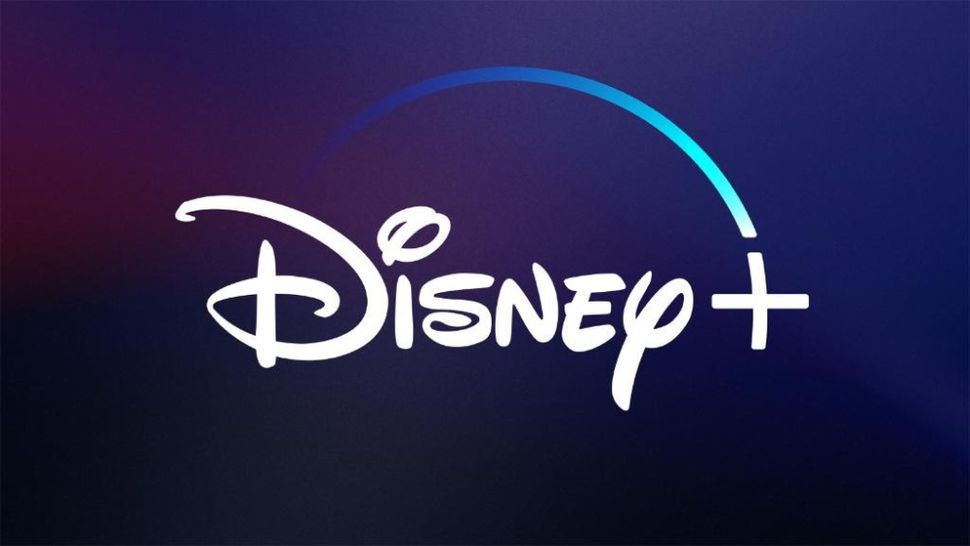 How do Hulu prices compare to Disney Plus?
The Disney-owned Hulu now offers Disney Plus with its Hulu + Live TV plan. But if you had to choose? Well, Disney Plus brings a comprehensive library of Walt Disney content old and new, alongside feature length films and short form films from animation powerhouse Pixar. You'll find almost every Marvel movie here too, alongside brand-new Originals like Hawkeye and WandaVision, in addition to the entire Star Wars saga, National Geographic documentaries and every season of The Simpsons.
Hulu has a broader scope and more adult content, while Disney Plus is aimed squarely at families, with no content exceeding a PG-13 rating - unless you're an international subscriber, in which case the Star on Disney Plus hub provides access to TV MA and R Rated titles. It's a touch more expensive than Hulu's basic plan, so if you're not a fan of Marvel, Star Wars, or animated features, US viewers might find its appeal limited.
The bundle, however, offers a tantalizing package with Hulu and ESPN Plus. This Hulu bundle is $12.99 a month for the plan that includes ad-supported Hulu ($19.99 a month without ads). Opt for Hulu + Live TV, though, and you can throw in the lot under for $69.99. Whichever option you choose, you'll make huge savings this way, rather than if you decided to sign up for each platform individually.
How do Hulu deals compare to HBO Max?
WarnerMedia's streaming service Max, lets subscribers access quality films and TV shows from the revered HBO (contemporary classics like Euphoria and Game of Thrones in addition to the iconic Sex and the City and Six Feet Under) plus content from studios, including Studio Ghibli, Cartoon Network, and New Line Cinema. Being a Warner company they can tap into the Warner Brothers archive too, which means access to the DC Universe, and exclusive streaming rights to all seasons of The Big Bang Theory and Friends.
With an impressive library of over 3,000 film and TV titles, it's a case of quality and quantity here, which justifies the comparatively high monthly price tag. It's $9.99 for the 'With Ads' plan, and $15.99 for the Ad-Free option, the latter of which provides, the ability to download content to watch offline. Following its merger with Discovery Plus and brand to just 'Max', you now have to pay the hefty price of $19.99 a month if you want a 4K HDR stream.
In terms of streams, its With Ads $9.99 a month and Ad-Free $15.99 a month plans offer two devices at any one time. Upgrade to the Ultimate Ad-Free plan ($19.99 a month) and get four simultaneous streams.
For any self-respecting film and TV buff, HBO Max is a tantalising proposal. However, it won't suit those looking to replicate the immediacy of Live TV's cable-hopping experience, which is where Hulu + Live TV, with its 75 plus channels, excels.
Looking for the best of both worlds? You can purchase HBO Max directly through Hulu as a Premium add-on, but only the top-tier $15.99 plan is available to purchase currently.
How do Hulu subscriptions compare to Apple TV Plus?
A monthly subscription to Apple TV Plus is even more affordable than a basic Hulu plan, coming in at $6.99 a month or $69.99 for an annual membership. For that competition-beating price, you can share your account with five other people and get ad-free access to excellent original series like The Morning Show, the Golden Globe-wining Ted Lasso, as well as newer releases including WeCrashed. Plus, all of it's available to stream in stunning 4K resolution.
By comparison, Hulu plans are capped at two streams maximum (unless you decide to purchase Unlimited Screens for $9.99 per month). The best quality stream is HD for most titles, although a handful, including most Hulu Originals, can be streamed in 4K Ultra HD. And the only way to escape the adverts, is by paying an extra monthly $6 on top of your basic Hulu or Live TV plan.
A huge Pro for Hulu is that it has around 4000 on-demand titles. Apple TV Plus, largely hosting brand-new original features and debuting in late 2019, has a modest 90-odd. While these are bold and exciting shows, often of A-list pedigree, if you're looking to binge a deep library of films and TV series, you'll want a Hulu subscription.
---
Sign up to receive daily breaking news, reviews, opinion, analysis, deals and more from the world of tech.
Daniel Pateman is a freelance writer, producing articles across the cultural spectrum for magazines like Aesthetica, Photomonitor, The Brooklyn Rail and This is Tomorrow. He also provides text-writing services to individual curators and artists worldwide, and has had work published internationally. His favourite film genre is horror (bring on Scream 5!) and he never tires of listening to Absolute 80s on the radio.